The Peak District, England's first national park, famous for its beautiful landscapes, restorative habitats, and quiet countryside, it may not be the first place you associate with wild swimming (that title probably belongs to the Lake District) but that doesn't mean it hasn't got some magical wild swimming Peak District locations to explore!
Many of our favourite Peak District wild swimming spots are located at the region's best Peak District waterfalls, but some are rivers and some are lakes. Make sure you do your research before heading out to a spot for your own safety and check our our safety guidance below.
Notes on swimming in the Peak District: The Peak District has a number of reservoirs which display no swimming signs, and the regulation around each reservoir differs so it is best to check before you visit. Similar, to other wild swimming locations there is little in the way of facilities or manned areas so always take personal safety precautions.
What is wild swimming?
Wild swimming is essentially swimming outdoors in natural spaces, such as rivers, lakes or the sea. Over the past few years, there has been a big rise in wild swimming across the country which has been put down to people seeking alternative exercise regimes, wanting to immerse themselves in the great outdoors and
Is Wild swimming safe?
Wild swimming is safe, but only if you follow guidelines, know your own ability and follow proper safety measures. Swimming, in general, is a fun activity which can be enjoyed by everyone, but outdoor swimming does have its dangers.
Over the past decade, the rivers in the UK have become cleaner than they've ever been due to the fantastic work agencies like The River Trust, and The Environmental Agency. It is a great time to embrace wild water swimming!
"92.4% of our bathing waters were at Good or Excellent status in 2018. In 1995 over half would have failed." – The Environmental Agency
Here are my top 10 outdoor swimming water safety tips
Check the current – if swimming in the sea, ALWAYS check the currents and winds
Gauge the depth – always check the depth of the outdoor water spaces you are swimming
Watch out for reeds in rivers – they can be dangerous if you get stuck
Don't get too cold – summer is the best time to go wild swimming near me, but if you do go in winter, be prepared
Don't ever swim alone! – always swim with someone, even if they're not in the water and on land
Avoid cold water shock – remove damp swimwear quickly and put on dryrobe or towel
Have an escape plan – always know your escape routes in case you get in to trouble
Cover open wounds – if you must swim whilst you have an injury ensure its covered to avoid infection
Don't go away from the shore – it's easier for things to go wrong when you are further away
Be careful of children – children can also wild swim, but they must wear a good quality buoyancy aid
Have you been to the Lake District? If you want to do some hiking you could also go up highest mountain in England, Scafell Pike.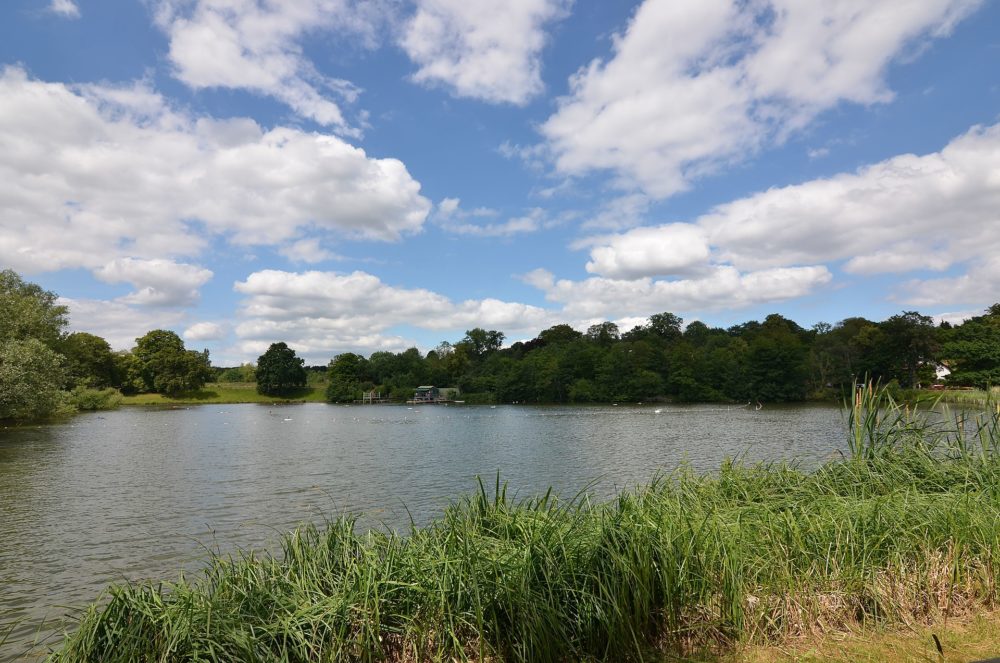 10 Best Peak District waterfalls
Kinder Downfall
Lumsdale Falls
Derwent Dam
Three Shires Head
Padley Gorge
River Alport (has a few along the river)
Birchen Clough
Blackden Brook Waterfall
Lathkill Dale (note: you cannot swim here)
Issue Clough waterfall
Weather in the Peak District
The Peak District is an upland area in England, at the southern end of the Pennines so the weather can be unpredictable and even in the summer you can have all four seasons in one day.
Best wild swimming in the Peak District
1. Youlgrave
Walk to pool: 15 minutes – 0.6 miles
Where to park: There is a car park outside Youlgrave football ground at DE45 1WN
OS grid reference: SK 21109 64058
Youlgrave swimming spot is the perfect location for a refreshing dip ina picturesque village! Here the pool winds around into a large area, before the river flows over a limestone rock ledge. The pool itself usually sits around 1.5 metres deep although this does depend on the season. Youlgrave also has plenty of space to sit along the bank that runs adjacent to the pool, making it the perfect place for an after swim snack!
2. Mermaids Pool
Walk to pool: 1hr 15 minutes- 2.5 miles
Where to park: Bowden Bridge Car Park, SK22 2LJ
OS grid reference: SK 0744 8867
This mystical pool is said to have healing powers. Those thought to be brave of heart or seeking eternal life would take a dip here on Easter Sunday when a mermaid is supposed to appear and decide whether to grant the swimmer their wish! It's best to visit on a calm day as the surrounding area can become treacherous in bad conditions.
Other recommended blog posts
3. Three shires' head
Walk to pool: 30 minutes 1.5 miles
Where to park: A54 layby at Macclesfield Forest and Wildboarclough
OS grid reference: SK 00972 68526
Regarded as one of the best wild swimming spots in the UK, here you will find a stunning waterfall along with several clear pools of water. The pools here are considered one of the clearest wild swimming spots available as the water flows right of the surrounding hillsides.
4. Padley Gorge
Walk to pool: 45 minutes – 2 miles
Where to park: Long Shaw Estate, S11 7TZ a national trust car park
OS grid reference: SK 25155 79030
Get lost in the magical woodland that surrounds this swimming spot before taking a dip in the water! Here the gorge is surrounded by ancient woodlands and wildlife making it an exceptional place for a dip or swim.
5. Derwent Water
Walk to pool: 5 minutes – 0.3 miles
Where to park: Lakeside Car Park CA12 5DG
OS grid reference: NY 26363 22736
Derwent water offers one of the largest wild swimming spots in the Peak District, with practically the whole lake to choose from if you follow the footpath round! Please be wary though that it is also a popular lake for other water activities and so its best to wear something bright, so you are easily spotted or consider taking a float with you.

Other recommended blog posts
6. Slippery stones
Walk to pool: 1hr 30minutes – 5 miles
Where to park: Upper Derwent visitor centre, S33 0AQ
OS gride reference: SK 1691 9511
This wild spot is located on a number of interlinking cycle, hiking, and walking trails making it the perfect place to cool off from your adventure! The deepest part of slippery stones is fairly small and can become busy during the tourist season- however there is still plenty of room to cool off after a day of exploring.
6. Black Mere pool
Walk to pool: Parking is next to pool
Where to park: Layby parking next to pool at Buxton SK17 0LP
OS gride reference: SK 04012 61332
This pool is said to be home to a mermaid, whether the rumour is true or not you will have to find out for yourself, but one thing that is guaranteed is a wild swim with a view! This wild spot gives a new meaning to the middle of nowhere and is certainly worth a quick dip if you are travelling through!
7. Hathersage Pool
Walk to pool: n.a
Where to park: Hathersage S32 1DU
OS gride reference: n/a
Okay, so this last spot might not exactly be a 'wild' swimming spot, but this outdoor pool is not to be missed! Heated to a beautiful 28 degrees and open all year round it offers a great swim with a view of the Peak District! Plus, they also hold late night openings so you can enjoy a swim and the sunset at the same time!
Other things to do in the Peak District
Heights of Abraham
Poole's Cavern & Buxton Country Park
Chatsworth House
Crich Tramway Village
Peak District Mining Museum
Monsal Trail
Treak Cliff Caverns
Ladybower Reservoir
Matlock Farm Park
Peak Cavern
Dovedale
Which of these wild swimming Peak District spots will you be heading to?
---
Other wild swimming spots in the UK
8. Loch Ness, Scottish Highlands
9. Burton Bradstock, Dorset
10. Llyn Cau, Snowdonia
11. Waveney River, Suffolk
12. Willen Lake, Milton Keynes
13. Tellisford, Somerset
14. Derwentwater, Keswick
15. Mermaid's Pool, Derbyshire
16. Clevedon Marine Lake, Bristol
17. Port Meadow, Oxford
18. Pedn Vounder, Treen, West Cornwall
19. Dundas Aquaduct, Bath
20. Rydal Water, Lake District
21. Bicester Performance Lake
22. West Lydford, Somerset
23. Black Moss Pot (Langstrath)
24. Marsh Lock, Henley
25. Buttermere, Lake District
And remember if you are near the sea, you don't need rivers and lakes and instead can do wild swimming in the ocean. You could team a swim up with coastal walks near me and spend the day by the coast.
Or if you fancy something a little less wild, check out these Lidos
Hinksey Heated Outdoor Pool
Chipping Norton Lido
Wycombe Rye Lido
Chesham Open Air Pool
Thames Lido in Reading
---
Groups
It really is worth joining the Outdoor Swimming Society as they have 25,000 members and it's the biggest wild swimming group in the UK and it's free to join.
Resources
Check out some of these books on wild swimming too, if you want to learn even more.
We like Wild Swim, by Kate Rew
Wild Swimming by Daniel Start
Wild Swimming: Hidden Beaches by Daniel Start
Wild Swimming Walks (Dartmoor and South Devon) by Sophie Pierce and Matt Newbury
Wild Swimming Walks (London) by Margaret Dickinson
---
If you on a bigger trip exploring more of Europe check out my guides to France, Germany, Greece, Iceland, Italy, Portugal, Spain and United Kingdom.
Did you know I also vlog my trips? Make sure you subscribe to my YouTube channel so you get alerted when all my travel videos go live… CHECK THEM OUT HERE
Thank you for reading and as always happy adventuring! If you have any questions about the destination please leave these in the comments below.
If you've enjoyed this post, please share it for me with all your friends and family!
Sophie X