Amsterdam is one of the best cities in the world and I love spending 48 Hours in Amsterdam. Located in the Netherlands, Amsterdam is the capital city and known around the world for its artistic heritage, intricate and complex canal system and stunning narrow houses with gabled facades, legacies of the city's 17th-century Golden Age.
Amsterdam is famous for many things, but a visit to its Museum District is top of many visitors lists. Amsterdam houses the Van Gogh Museum, where you can works by Rembrandt and Vermeer at the Rijksmuseum, and modern art at the Stedelijk.
An integral part of living and visiting Amsterdam is cycling, and I would recommend doing as the locals do. Cycling is key to the city's character, and there are numerous bike paths all around the city. It's a safe city to cycle around and is the best way to get around the city. The best way to get around on your 48 Hours in Amsterdam.
Over the last few years I have visited Amsterdam four times, and it has quickly become my home from home. I've recently returned from another weekend city break in one of my favourite European cities Amsterdam, and yet again I was in awe of this magnificent city.
I love the Dutch way of life and hope to one day move to Amsterdam. I have already been looking at apartments in Amsterdam to see how much it'd be to live here…
Here is my ultimate guide to a 48 Hours in Amsterdam…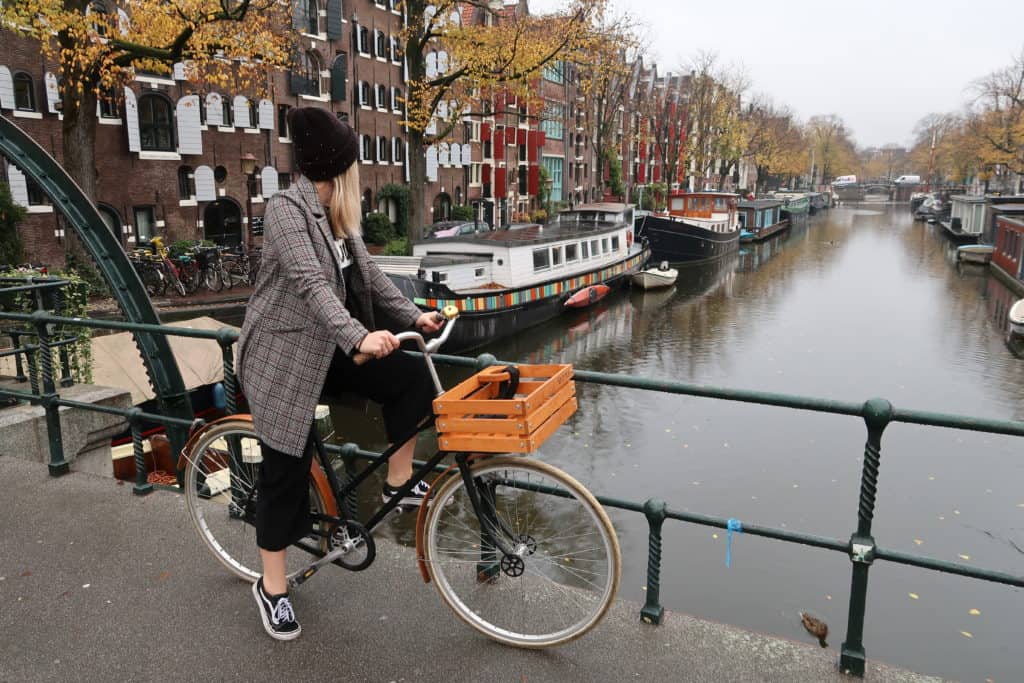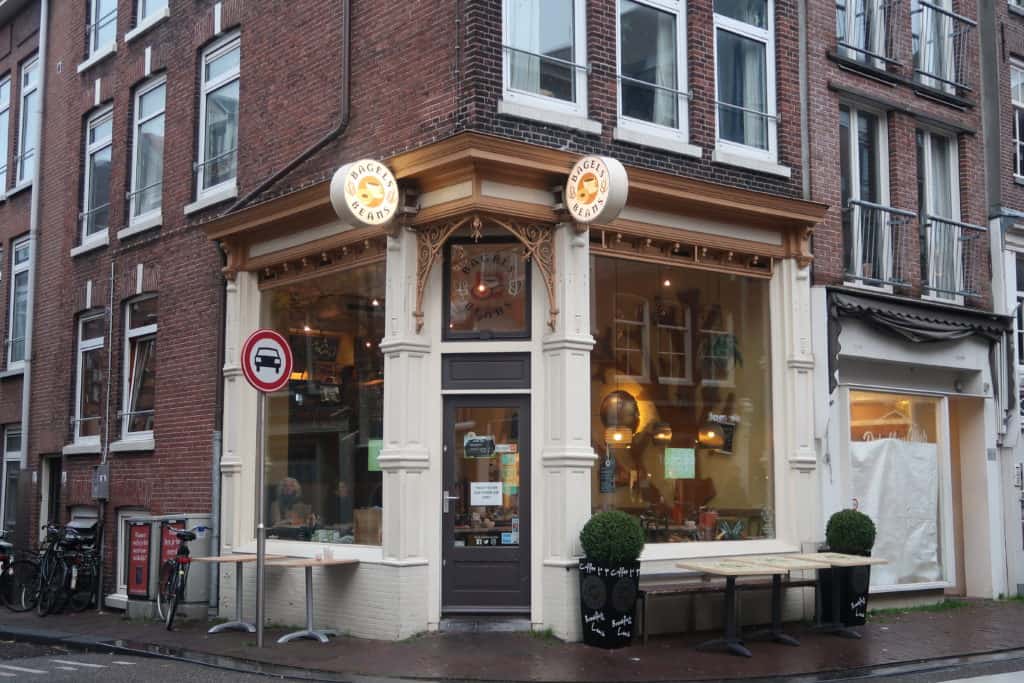 How to get to Amsterdam
For our 48 Hours in Amsterdam, I booked flights with EasyJet, simply because I had nectar points I could put towards the cost of the flights, but nearly every airline flies to Amsterdam from most UK airports. I flew with EasyJet on a Wednesday to a Sunday and paid around £100 for 2 x return flights. Super cheap meaning more money for having fun!
When to go to Amsterdam
The best time to visit Amsterdam is between April and May or September and November – right before or directly after the summertime high tourist season. Tulip season runs from about mid-March to early May and marks the beginning of tourist season. For maximum outdoor activities for your 48 Hours in Amsterdam, visit between May and September.
April is a perfect month to visit with medium tourists, flowers blooming and a chance of good weather. I have now visited in December, March and August, and all times I had a wonderful time – you just adapt to your weather!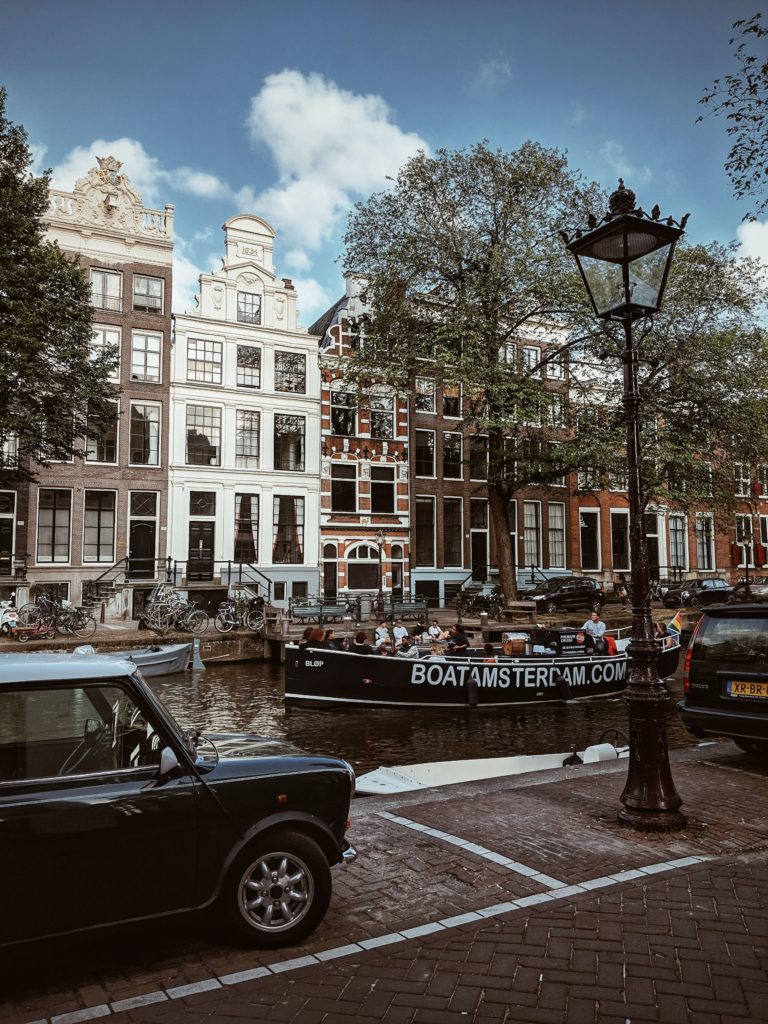 Weather in Amsterdam
Weather in Amsterdam in January – Temperature min. 1 – max. 6
Weather in Amsterdam in February – Temperature min. 0 – max. 6
Weather in Amsterdam in March – Temperature min. 3 – max. 10
Weather in Amsterdam in April – Temperature min. 5 – max. 14
Weather in Amsterdam in May – Temperature min. 8 – max. 17
Weather in Amsterdam in June – Temperature min. 11 – max. 20
Weather in Amsterdam in July – Temperature min. 12 – max. 22
Weather in Amsterdam in August – Temperature min. 11 – max. 22
Weather in Amsterdam in September – Temperature min. 11 – max. 19
Weather in Amsterdam in October – Temperature min. 8 – max. 14
Weather in Amsterdam in November – Temperature min. 4 – max. 10
Weather in Amsterdam in December – Temperature min. 2 – max. 6
48 Hours in Amsterdam: How to get around Amsterdam
Boat
For 48 Hours in Amsterdam, this is my favourite way to get around the city, and of course, with the cities 100's of canals and bridges, it can also be one of the most picturesque ways to get around. For our weekend in Amsterdam, we all bought 48 hour Amsterdam tours pass with Isango, a company that runs a hop-on-hop-off bus and boat.
We opted for 48 hours in Amsterdam pass to give us the best use of time, and so we could explore the most. To find out more information about the passes click here.
Bike
Another handy way to get around, and one Theo and I generally like to do for a few hours as it's super quick. And you can stop where and when you like, however, as it's a popular mode of transport, it can be expensive and if you're not road-clever it can also be dangerous. It also makes your 48 Hours in Amsterdam cheaper, by not opting for the more expensive boats.
Walking
Or if you'd rather save your euros on food, Amsterdam is a pretty compact city and walking from one end of the city to the other doesn't take much more than 45 minutes! Check out my guide to a walking tour in Amsterdam.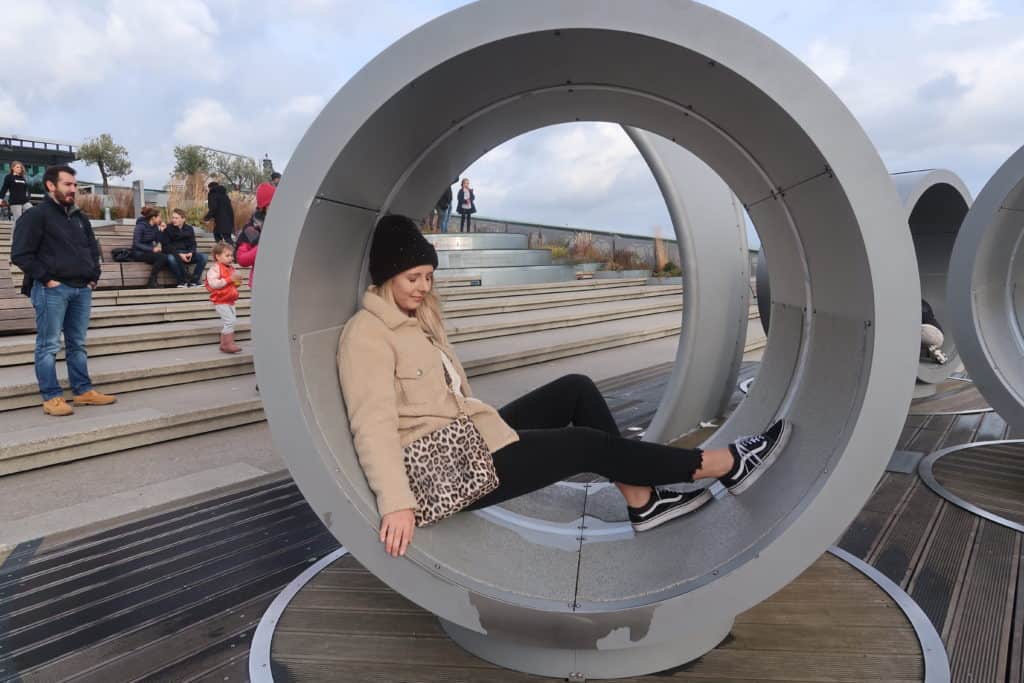 48 Hours in Amsterdam
21+ things to do in Amsterdam
Amsterdam is one of my favourite cities, and every time I visit I feel so at ease there. I love walking around the city, or jumping on a bike and heading off on a day exploring.
Amsterdam's main attractions include its historic canals, the Rijksmuseum, the Van Gogh Museum, the Stedelijk Museum, Hermitage Amsterdam, the Concertgebouw, the Anne Frank House, the Scheepvaartmuseum, the Amsterdam Museum, the Heineken Experience, the Royal Palace of Amsterdam, Natura Artis Magistra, Hortus Botanicus Amsterdam, NEMO, the red-light district and many cannabis coffee shops.
For our 48 hours in Amsterdam, we had grabbed ourselves one of the latest guides from Marco Polo Travel and throughout the weekend, we drew all over our pull-out map so we could plan our days, based around which area of the city we were heading to.
We stuck mainly to the tourist attractions but did also spend a morning and an afternoon in some lesser-known neighbourhoods such as Jordaan and Amsterdam-Oost. Here is my 21 things do during your 48 Hours in Amsterdam.
48 Hours In Amsterdam: Museums in Amsterdam
Amsterdam Tulip Museum
Until today, this flower remains the Dutch favourite, one of the symbols of the country. A small private museum just across the bridge from the Anne Frank House shows the history of the Dutch fascination with the tulip and sells in its shop various bulbs of the most beautiful existing flowers.
Amsterdam Cheese Museum
Just a step from Anne Frank House, on the other side of the Prinsengracht a small museum has been organised, dedicated exclusively to Dutch cheese. It is an attractive shop with also an exhibition part and one of the sellers always wears traditional Dutch clothes. On the ground floor when you come in you can taste the different varieties of traditional Dutch Gouda cheese. Then, if you take the stars down, it will lead you to a little Gouda cheese museum.
The Anne Frank House
The Anne Frank House is a writer's house and biographical museum dedicated to Jewish wartime diarist Anne Frank. The building is located on a canal called the Prinsengracht, close to the Westerkerk, in central Amsterdam in the Netherlands. But be warned this place is heaving, and always busy. Pre-book your tickets and either visit super early in the morning or towards the end of the day.
The Van Gogh Museum
The Van Gogh Museum is an art museum dedicated to the works of Vincent van Gogh and his contemporaries in Amsterdam in the Netherlands.
The Rijksmuseum
The Rijksmuseum is a Dutch national museum dedicated to arts and history in Amsterdam. The museum is located at the Museum Square in the borough Amsterdam South, close to the Van Gogh Museum, the Stedelijk Museum Amsterdam, and the Concertgebouw.
The Sex Museum
The Sexmuseum or the Venus temple is a sex museum located in Amsterdam, Netherlands. The museum opened in 1985. It had 675,000 visitors in 2015, making it one of the most visited museums in the Netherlands.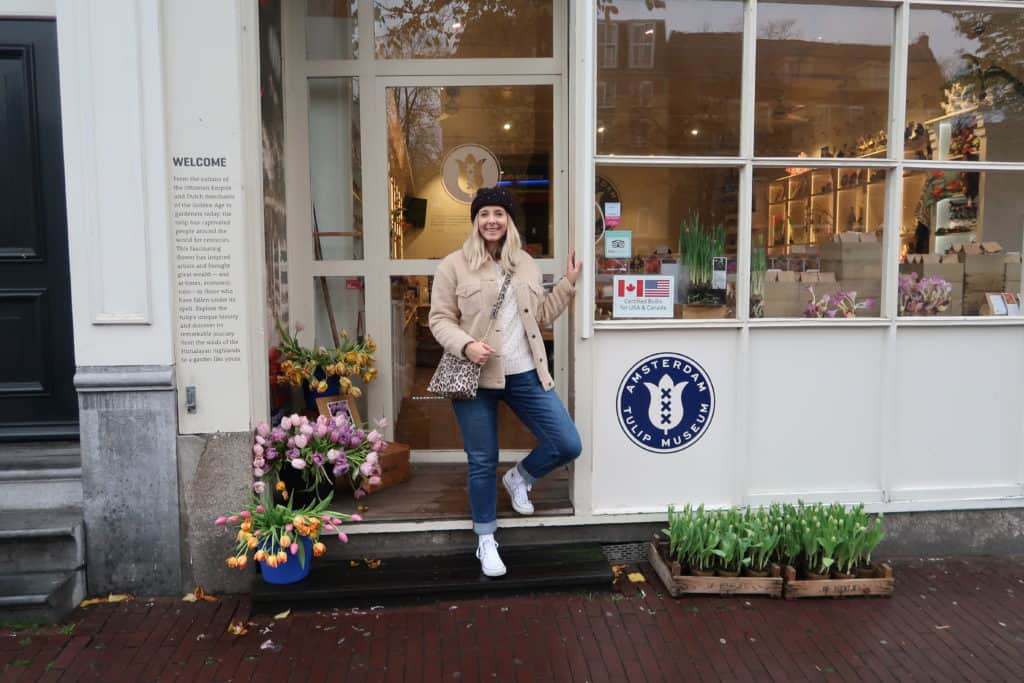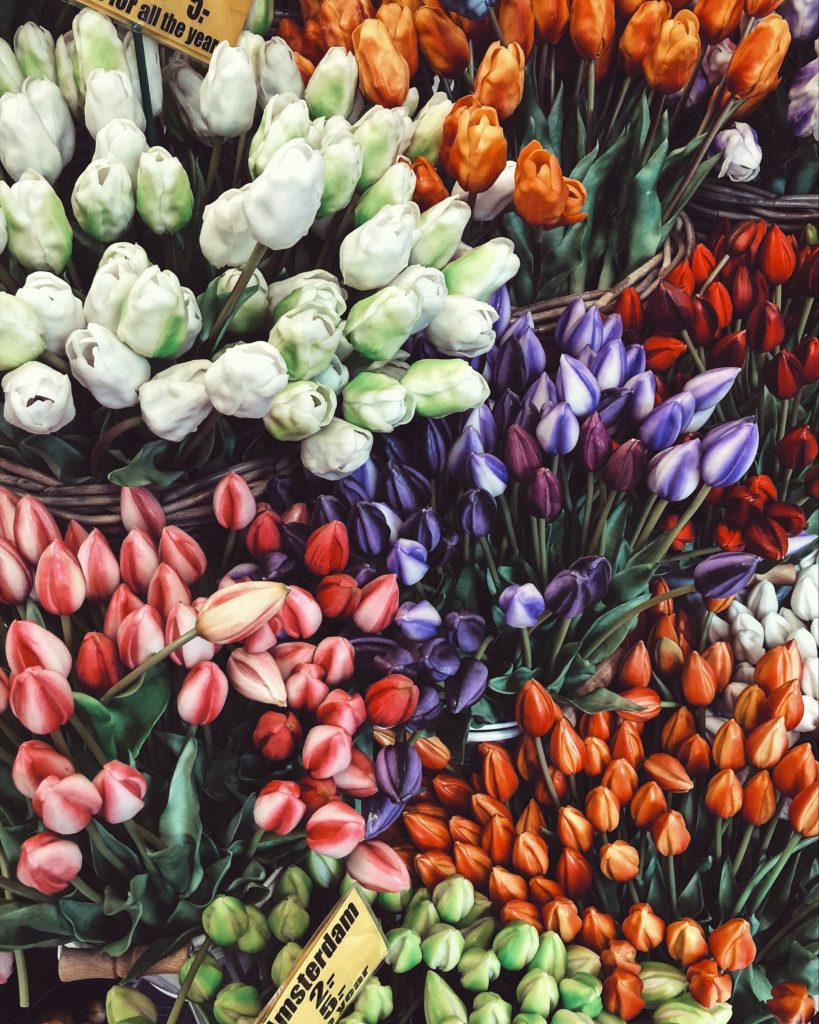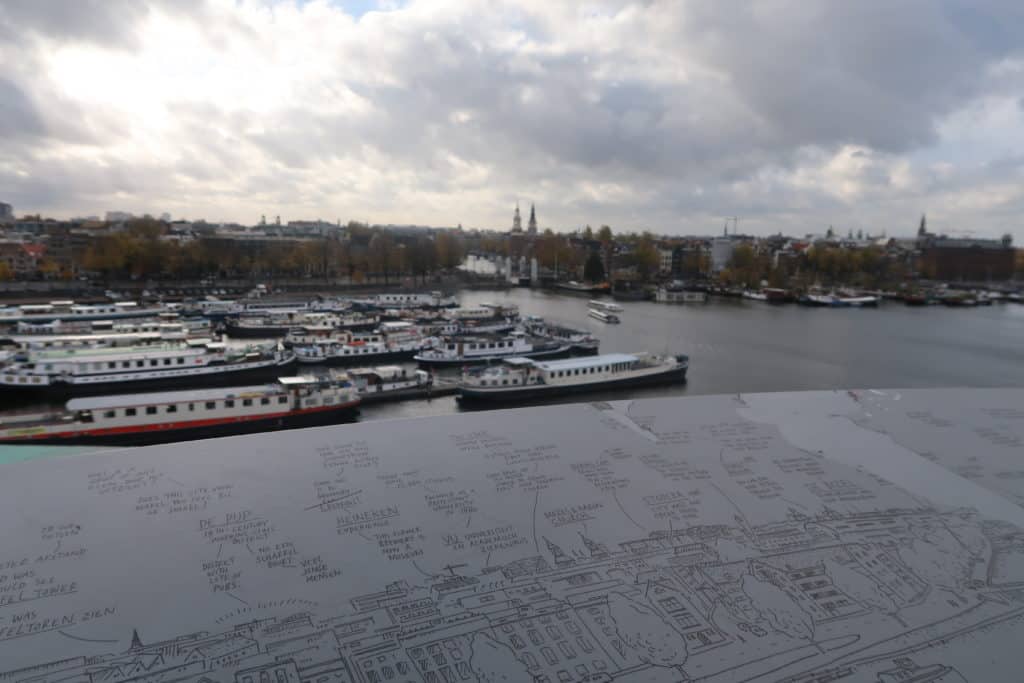 48 Hours in Amsterdam: Activities to do in Amsterdam
Cycle around the city
Amsterdam: a cycling city. The narrow, winding streets of Amsterdam's historic 17th-century city centre are definitely best navigated by bike. And with up to 400 kilometres of bicycle paths leading just about everywhere in town, it's no wonder that Amsterdam is a true cycling city.
Vondelpark
The Vondelpark is Amsterdam's most popular park, attracting thousands of tourists, residents and everyone in between every day. It's home to a selection of restaurants and cafés, including the Blauwe Theehuis, Café Vertigo, Vondelpark3, De Vondeltuin and the Groot Melkhuis. You'll also find a skate rental shop, an open-air theatre and a rose garden with more than 70 types of roses in the park.
Explore Westergas
The city's former gasworks is now a cultural complex surrounded by the green landscape of Westerpark. There are plenty of bars, restaurants, a brewery and an arty cinema to explore, so it's always worth a visit. (Source: iamsterdam.com)
Canal Boat Cruise
The history of Amsterdam is intimately connected with water. Its 165 canals were created over the centuries to stimulate trade and transport and reclaim land to expand the city. They continue to define the city's landscape and in 2010 Amsterdam's canal ring was recognised as a UNESCO world heritage site. When I visited we bought a 24 hours pass with the hop-on, hop-off boat service. It's the perfect way to experience all the highlights of Amsterdam. With the in total 7 stops, you will visit the famous sights such as the Anne Frank House, the Van Gogh museum and the Heineken Experience.
Heineken Experience
The Heineken Brewery in Amsterdam doesn't just brew beer for the general public but is also a sensational interactive tour through the dynamic world of Heineken – the Heineken Experience. Whilst in Amsterdam last year I enjoyed an immersive, behind the scenes guided tour of the Heineken Experience in Amsterdam and explore the old brewery where Heineken was first brewed. Then the best bit, following the tour, a Heineken connoisseur takes you to an exclusive bar where you get to sample 5 premium beers, served with a fine selection of Dutch cheeses and traditional Dutch 'bitterballen'.
Hire a boat
Summer in Amsterdam is best spent on the water and there's no better way to experience it than to captain your own ship. Gather your group and hire a boat from one of Amsterdam's many rental companies (you don't need a boat licence for smaller boats). Prefer to sit back and relax? See all the major sights on a one-hour canal cruise by booking a Canal Cruise Ticket. (Source: iamsterdam.com)

Albert Cuyp Markt
Head here mid-afternoon after lunch for a wander. This is where stallholders have been selling their wares since 1905 and it's amazing to see what they've got to sell. From traditional homemade stroopwafels to pickled herring, old suits, and retro cameras, you can find everything here.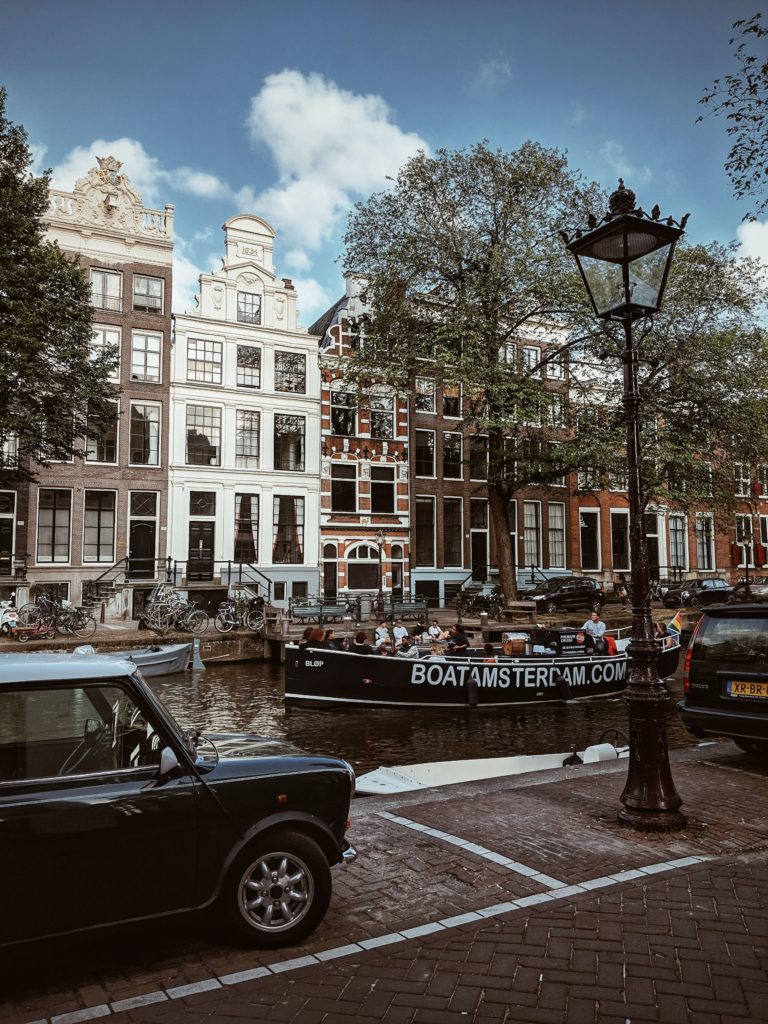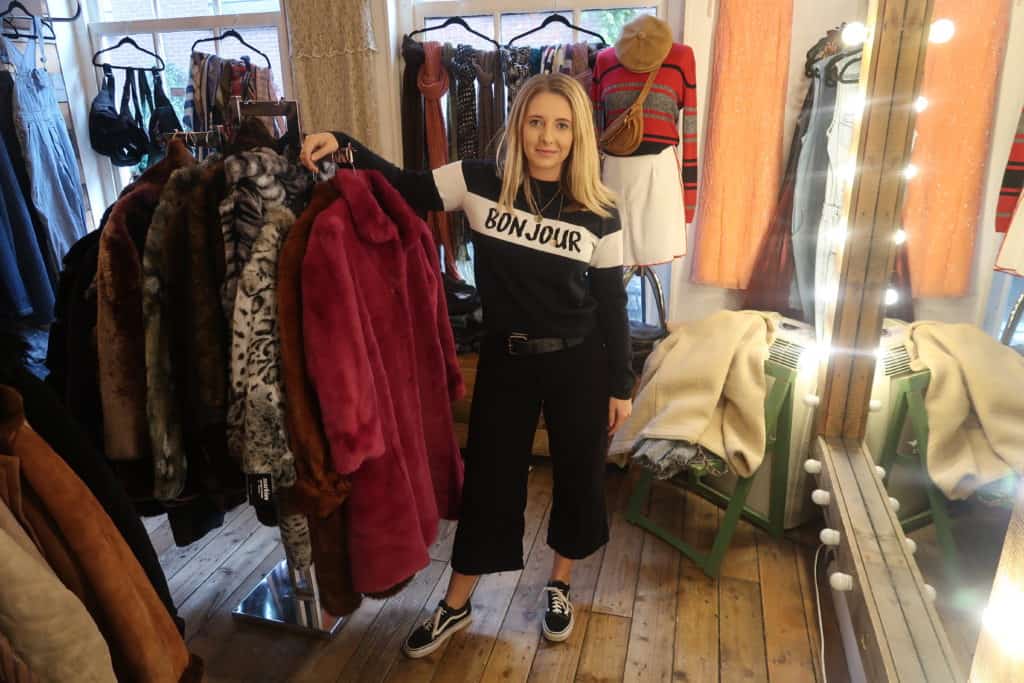 48 Hours in Amsterdam: Nightlife in Amsterdam
The Red Light District
It's what many go for, and what many try to avoid. But it is undeniable that Amsterdam is famous for its red-light district. If you're looking for sex, drugs and/or rock 'n' roll, you'll find all you need for a lost weekend in Amsterdam without much preparation.
The Red Light District (known locally as De Wallen), sited in an approximate triangle formed by Central Station, Nieuwmarkt and the Dam, is at the very root of the city's international notoriety. It also is home to the first-ever coffee shop The Bulldog, Cassa Rosso and the Hash Marihuana & Hemp Museum.
Remember: You cannot take photos of the women in the illuminated red doorways (it's illegal).
Sky Lounge
From SkyLounge Amsterdam on the 11th floor, you will have stunning views over the historic city and the IJ River from one of the most exceptional lounge bars of Amsterdam. Enjoy a relaxed atmosphere, fine cocktails, specially selected wines and luxurious food. Located in the DoubleTree by Hilton Amsterdam Centraal Station.
Bars and Nightclubs
When it comes to nightlife in Amsterdam, there are venues, dance festivals and club nights to suit every taste! DJs keep the crowd going with everything from techno, dubstep and trance to hip-hop, funk and deep house. Amsterdam has so much to offer from boutique cocktail bars to a killer rave in a warehouse.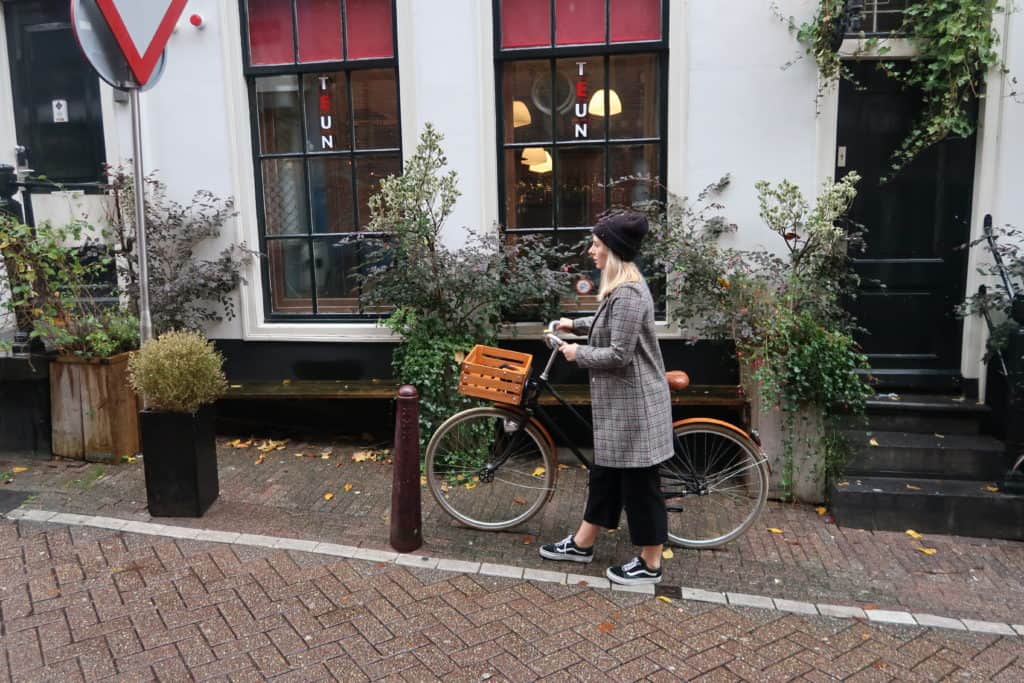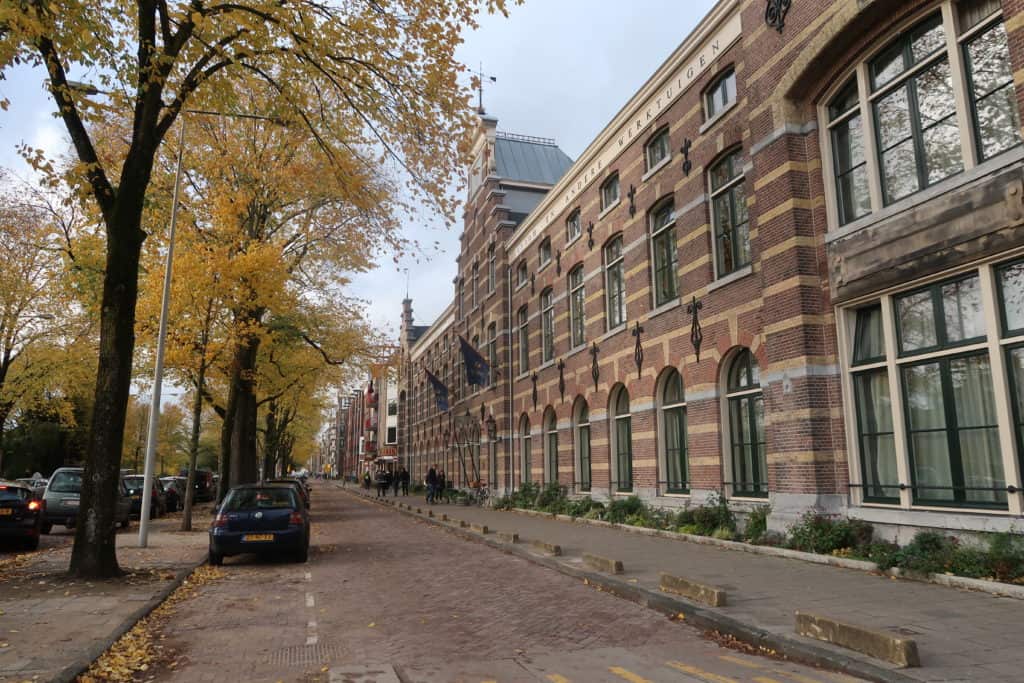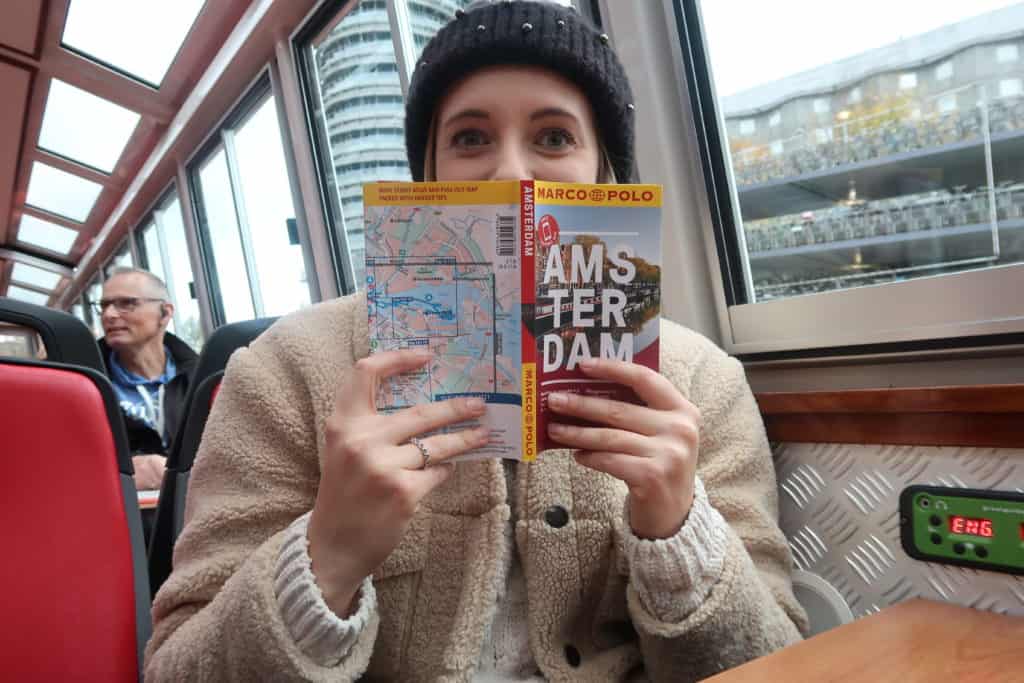 48 Hours in Amsterdam: Where to stay in Amsterdam
Every time I go to Amsterdam, without a shadow of a doubt I always stay with Yays! Yays is an apartment rental company with 100's of apartments in Amsterdam, alongside another newly opened building in Barcelona. Designed a new travel and stays concept located in unique neighbourhoods, offering you a home from home whilst you travel.
Yays offer concierge-boutique apartment living at its best, in historical buildings that have been restored to the best of their ability, in line with local districts, and that are hosted by local personnel.
In a Yays apartment, you can really feel like a local whilst you explore the city. The apartment becomes a home from home, allowing you to relax, cook and enjoy time with friends and family, whilst away, but in more luxurious settings than in a hostel.
Yays have three different locations in Amsterdam: Yays Oostenburgergracht – in the East of the city and Yays Zoutkeetsgracht and Bickersgracht in the north of the city.
The 24/7 concierge staff are also brilliant, offering you tips for getting around, advice on where to eat locally, and information on events happening in the city. Make sure you grab a map from them, so you can map out your routes.
In a Yays apartment, you can really feel like a local whilst you explore the city. As I have grown older, and grown out of hostelling as much, apartment living has been the next best thing.
I have stayed with Yays three apartments now and love the concept. On our third stay with Yays, I was still really impressed from the moment we walked through the door. Our apartment was on the first floor and was described on the website as a two-bed apartment, with two separate bedrooms and open-plan living space (sofa, TV, bathroom, dining table and kitchen) altogether.
48 Hours in Amsterdam: Where to eat in Amsterdam
FoodHallen
Only a 20-minute cycle ride from the centre of Amsterdam is Food Hallen, an indoor food market, perfect if you are hungry but don't know what you fancy! There are lots of stands selling all sorts, including burritos, burgers, sushi, Thai and traditional Dutch food such as Bitterballen. They're a great buzz inside with people dining socially, and drinking lots of beer and gin!
Pancakes! Amsterdam
They have so much good food here including pancakes, peppermint tea and everything in between. You can opt for sweet or savoury pancakes, for breakfast, lunch or dinner. What could be better?
Balthazar's Keuken
An amazing family-run restaurant that serves a seasonal three-course set menu of locally sourced ingredients that changes weekly. Each table gets a selection of starters, there is a choice of either a meat or fish main and one dessert option.
Bagels & Beans
Bread and coffee chain Bagels & Beans was founded in 1996 by Ronald Bakker and his wife Ninande Thio. It is now a 100 per cent franchise chain with 72 branches and the concept is on the verge of a foreign adventure.
The secret of Bagels & Beans according to Bakker: cordiality and healthy food. At Bagels & Beans, different rules apply. You feel it as soon as you walk through the door. The atmosphere, the people and the tranquillity, whilst small, is still an amazing little cafe where you can grab a bagel or two and a coffee. Their products are often organic, always fresh and prepared with care.
Pluk
I was drawn to Pluk immediately when I saw the words 'raw' and 'healthy' due to my recent weight loss programme, of which I am not 6 weeks. I didn't want my trips this summer to mean I took 10 steps back with my weight loss, therefore I opted for the healthiest food whilst I was away too.
Pluk serves anything full of goodness with nutritious benefits, this includes sandwiches bursting with protein and leaves, or the odd acai bowl with banana and granola. And they also serve a large selection of healthier cakes, such as their divine raw carrot cake, and homemade banana bread. You can read my review here.
Dignita
Head here early morning to enjoy brunch in a glass-walled café in the park. They offer up all-day brunch options with a twist, like mushrooms on toast with truffle crème fraîche or umami avocado on toast served with a tempura poached egg.
Waterenbrood
Once a classic Amsterdam Bike shop, now an Amsterdam Brunch Staple. Since 2017 the Brothers at Water&Brood have brought you quality interpretations of classic American Brunch dishes alongside authentic Surinamese dishes straight out of their mother's kitchen. Coming in from St. Martin, Chef Tracy B upped the game with classic island flavours and together we make sure you'll always have a place to come home to.
Scandinavian Embassy
At Scandinavian Embassy coffee and food unite in an intimate Scandinavian setting. SE offers delicious coffees combined with healthy breakfasts, lunches, workshops and private dining.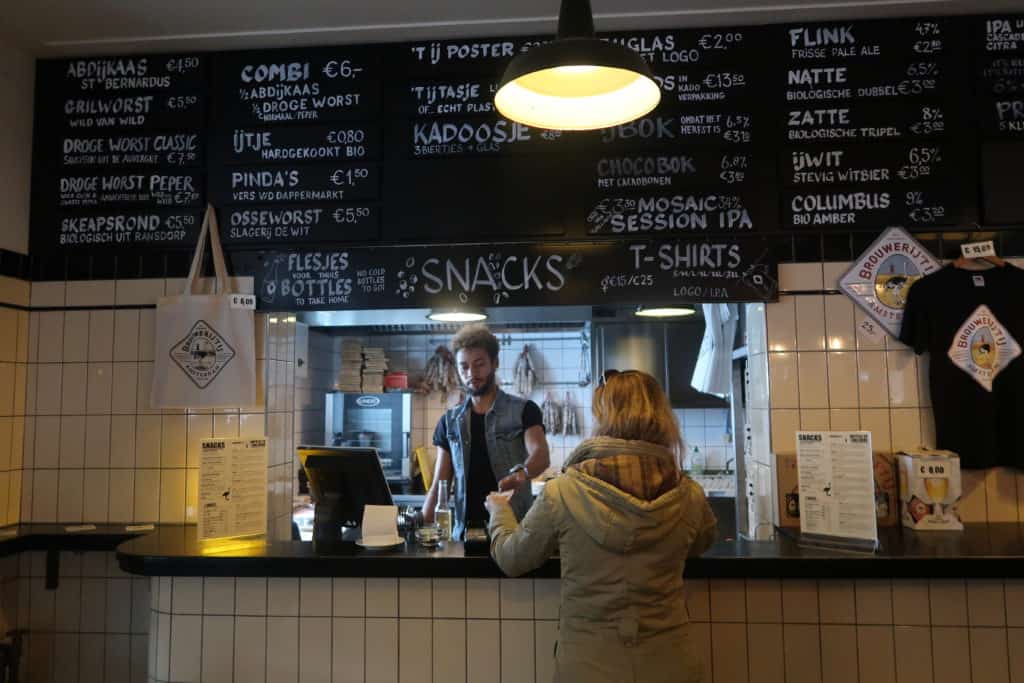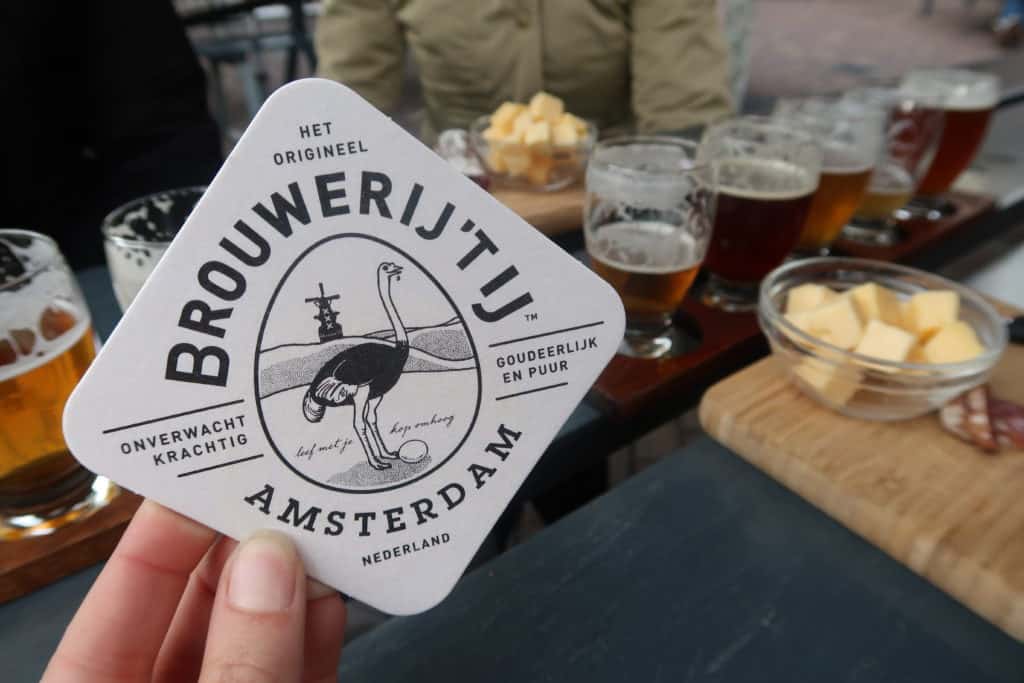 48 Hours in Amsterdam: Where to drink in Amsterdam
Door 74
Door 74 is the first speakeasy-style cocktail bar in The Netherlands. They have the requisite hidden door, antique barware, tin ceiling and sophisticated atmosphere, plus delicious and perfectly balanced creations from Timo Janse and his team.
It has no sign on the door or anything that would hint that a bar is based there. Entrance is only possible by making a reservation on the day that you intend to visit. Once behind that door, you enter a chic looking bar that wouldn't be out of place in Hong Kong, Melbourne or Singapore.
Lucca Restaurant
We dined here on our way back to the apartment one evening after a long day wandering around Amsterdam. Located in a more local neighbourhood, Lucca Restaurant is a quaint family business set in an intimate setting. The lasagna is amazing, as is the linguine and shrimp, and the ravioli Mozzarella di bufala. The staff were super friendly, and they served amazing traditional Italian food.

Beerfabriek
This is one of the new favourite places in Amsterdam and it's 3 euros for a beer! A brewery and restaurant in one; at Bierfabriek, they brew their own beer and serve rustic dishes. The star of our menu? Their free-range, slow-roasted, chicken.
The most important thing for them is that their customers feel at home and we really did feel relaxed, despite it being super busy on a Saturday night in November. You can drink their draft beer, eat their chicken with your hands and throw the peanut shells on the floor.
Brouwerij 't IJ
Brouwerij 't IJ is a small brewery in Amsterdam, located in a former bathhouse named Funen, next to the De Gooyer windmill. The brewery was opened by Kaspar Peterson, a former musician, in 1985 and was one of several small breweries that opened in cities around the Netherlands in response to consumers' dissatisfaction with beer brewed by the larger companies.
It brews eight standard beers and three seasonal beers, besides limited edition beers. It is the place me and Theo go every time to grab a beer and a slab of cheese and sausage.
Bar Oldenhof
An amazing seated-only speakeasy that has an amazing vintage feel and it is like stepping back in time inside this bar. The cocktail menu is a mix of old classics and experimental inventions, so ask the staff for advice on what you might like if you're unsure.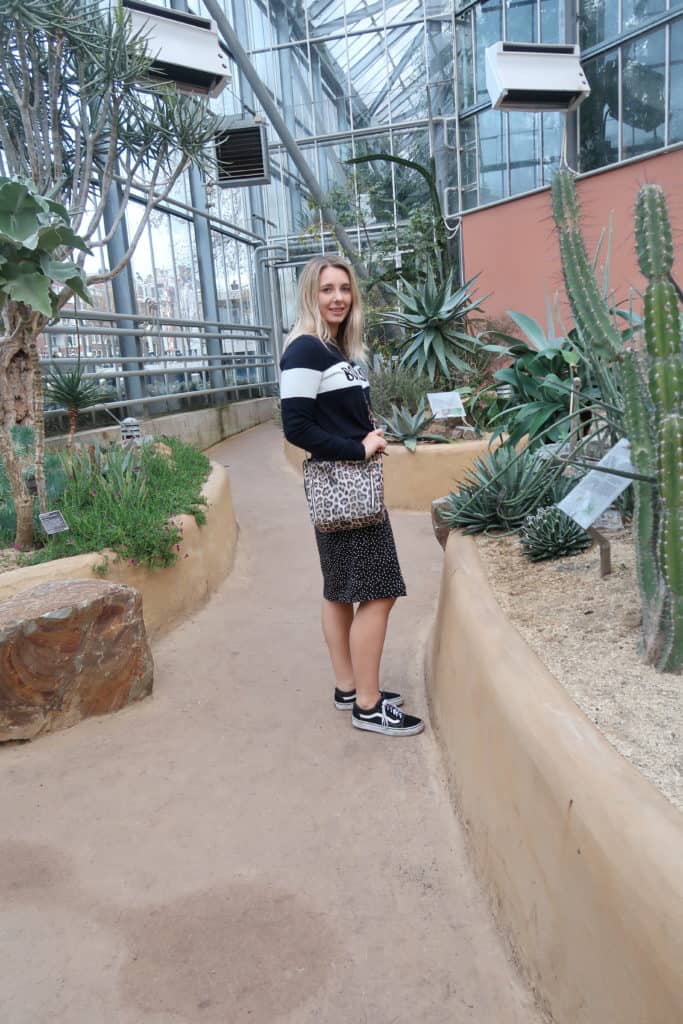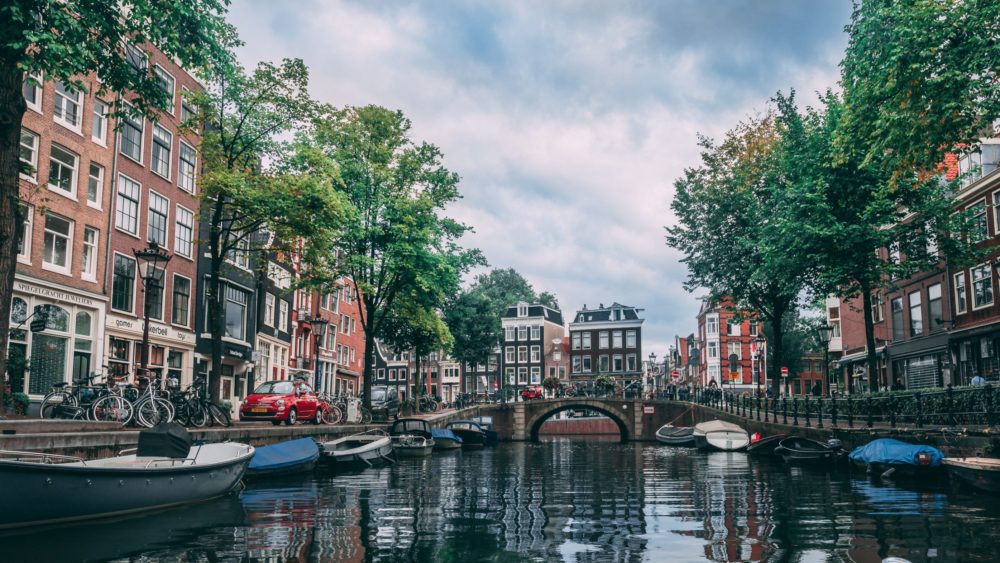 Amsterdam Guide Book
My ultimate travel item is my handy Marco Polo Travel Guides. A travel guide should be in every holidaymaker's suitcase as they are an essential part of the planning process for any trip. I always travel with my trusty Marco Polo Travel Guide which helps me plan my weekend in advance, find the best places to eat, shop and visit, and also has a map which I can scribble on to plan our days! Keep reading this weekend guide to Amsterdam to find out where to stay, what to do, where to eat and much more…
Marco Polo Pocket guides offer expert advice and are aimed at travellers looking for top tips, recommended sightseeing and cultural information in an easy to use format, with pull out map! The spiral travel guide is perfect for an adventure and the spiral the guide lays flat on the table when planning your trip to make it even easier to plan your day.
Using this guide you can explore Amsterdam with ease, finding where is best to stay, what to eat and where to go. There are lots of ideas for getting around the city, as well as all the events and festivals taking place during your time in Amsterdam. Amsterdam is one of my favourite cities in the world, because of its narrow houses, cycling lifestyle and a brewery on every corner. The Marco Polo Amsterdam Pocket Guide includes:
Insider Tips
Best of Amsterdam experiences
Sightseeing
Discovery Tours
Amsterdam in full-colour
Touring App
Street Atlas and pull-out map
Useful Dutch phrase
What to pack for 48 Hours in Amsterdam
On my most recent trip to Amsterdam and in order to pack accordingly to weather I decided to head to my local shopping centre in Milton Keynes to search out some of this season's best trends.
Primark Teddy Coat – £25.00 / Vans Old Skool via ASOS – £50 / Primark Black Jewelled Hat – £3.00 / Primark Leopard Print Shoulder Bag – £10.00
Primark Cream Jumper Knit – £10.00 / Primark Black Ripped Jeans – £12.00 / ASOS Bonjour Jumper – £25.00 / Primark Cord Wide Leg Culottes – £10.00
Converse All Star via ASOS – £43.00 / Marks & Spencers Blue Denim Jeans – £20.00 / Primark Black Ripped Jeans – £12.00 / Primark Checkered Long Coat – £25.00
By spending 48 hours in Amsterdam you will start to get a real feel for the city which will hopefully leave you wanting to come back.
As Amsterdam is quite an outdoors city, I much prefer visiting in the spring and summer seasons over winter, therefore, would recommend your first visit is during a warmer season. Amsterdam really is one of my most favourite places on earth and I can't wait to return once again…
Photo credit: Pexels or my own photos.
---
My Travel Tips and Recommendations
Flights
To book flights, I always use flight search engine, Skyscanner, I regularly use the Everywhere tool to find the cheapest places to travel. It's how I get to travel so much all around the world. I find it the easiest way to compare flight prices across airlines and get the best deals.
Accommodation
For accommodation, I usually book most of my hotels or hostels through Booking.com. I love using this platform as it provides me with some amazing deals for accommodation all around the world. Or if you prefer, I also recommend using Airbnb. If you haven't signed up with Airbnb already, you can use this link to get £25 off your first visit!
Photography and Technology
Here is a list of the technology I always travel with:
Travel Insurance
Picking travel insurance that covers you in all eventualities is an essential part of planning a trip for every single person. If you can't afford travel insurance, you can't afford to travel. You never know what's around the corner. World Nomads is an affordable option that I personally recommend. BOOK HERE
Other posts that may help you:
Ultimate Guide to one week in Bali Itinerary
Visit Lisbon: 9 Day Trips from Lisbon
Berlin City Break: How to spend a Weekend in Berlin Germany
The Best City Breaks for Couples
10 of the Best places to eat Brunch in London
Sign up to AirBnB with this link and receive a £23 off your first booking.
To receive my articles and reviews straight to your inbox SUBSCRIBE HERE.
Did you know I also vlog my trips? Make sure you subscribe to my YouTube channel so you get alerted when all my travel videos goes live… CHECK THEM OUT HERE
Thank you for reading and as always happy adventuring! If you have any questions about the destination please leave these in the comments below.
If you've enjoyed this post, please share it for me with all your friends and family!
Sophie X