Dartmoor National Park is renowned for its beautiful Tors, open moorland, and historic sites, but did you know it is also a great location for wild swimming! Dartmoor wild swimming is one of my favourite outdoor adventures to go on and I'd highly recommend you doing it too.
With a wide variety of secluded spots as well as more popular locations it is the perfect place for a quick dip or refreshing swim in the warmer months.
Notes about wild swimming on Dartmoor: Dartmoor is very much a swim at your own risk location with few facilities or manned areas. Even though Dartmoor is home to several reservoirs -which are easily accessible- it is illegal to swim in the reservoirs. The locations below are also home to a variety of wildlife including leeches which are sometimes visible in the water- this doesn't mean you cannot swim but is something to be mindful of. Wild swimming Dartmoor is an amazing experience but be safe when doing so.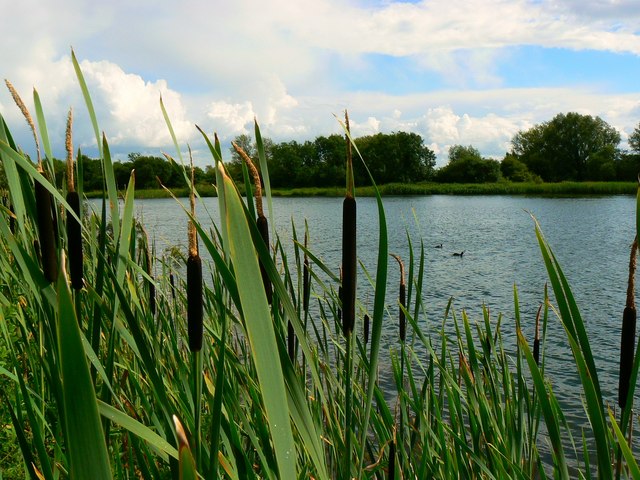 What is wild swimming?
Wild swimming is essentially swimming outdoors in natural spaces, such as rivers, lakes or the sea. Over the past few years, there has been a big rise in wild swimming across the country which has been put down to people seeking alternative exercise regimes, wanting to immerse themselves in the great outdoors and
Is wild swimming safe?
Wild swimming is safe, but only if you follow guidelines, know your own ability and follow proper safety measures. Swimming, in general, is a fun activity which can be enjoyed by everyone, but outdoor swimming does have its dangers.
Over the past decade, the rivers in the UK have become cleaner than they've ever been due to the fantastic work agencies like The River Trust, and The Environmental Agency. It is a great time to embrace wild water swimming!
"92.4% of our bathing waters were at Good or Excellent status in 2018. In 1995 over half would have failed." – The Environmental Agency
Here are my top 10 outdoor swimming water safety tips
Check the current – if swimming in the sea, ALWAYS check the currents and winds
Gauge the depth – always check the depth of the outdoor water spaces you are swimming
Watch out for reeds in rivers – they can be dangerous if you get stuck
Don't get too cold – summer is the best time to go wild swimming near me, but if you do go in winter, be prepared
Don't ever swim alone! – always swim with someone, even if they're not in the water and on land
Avoid cold water shock – remove damp swimwear quickly and put on dryrobe or towel
Have an escape plan – always know your escape routes in case you get in to trouble
Cover open wounds – if you must swim whilst you have an injury ensure its covered to avoid infection
Don't go away from the shore – it's easier for things to go wrong when you are further away
Be careful of children – children can also wild swim, but they must wear a good quality buoyancy aid
Best wild swimming in Dartmoor National Park
These are some of my favourite spots to go wild swimming Dartmoor.
1. Crazy Well Pool
Walk to pool: 40 minutes – 1.2 miles
Where to park: Norsworthy car park
OS Grid reference: SX 5818 7045
Steeped in mystery and intrigue this is one of the larger swimming spots on Dartmoor. The pool itself is thought to be a flooded mine shaft rather than a natural pond and it is surprisingly large, measuring bigger than an Olympic swimming pool. It is the perfect spot for longer swimming.
2. Haytor Quarry
Walk to pool: 15 minutes – 0.5 miles
Where to park: Haytor upper carpark
OS Grid reference: SX 7595 7739
Haytor Quarry is a beautiful spot for a quick dip! Shielded from the wind the quarry has several pools to choose from and is easily accessible with a quick walk from the car park, which also takes you past the famous Haytor Rocks!
Other recommended blog posts
Have you been to the Lake District? If you want to do some hiking you could also go up highest mountain in England, Scafell Pike.
3. Spitchwick
Walk to pool: 10 minutes – 0.5 miles
Where to park: Newbridge car park TQ13 7NT
OS Grid reference: SX 7149 7134
Located along the river dart Spitchwick is a great area for a quick dip or SUP. The river gently flows around several bends and larger pools here creating lots of spots to choose from for your dip. However, be careful as it can be deceptively cold even in summer!
4. Foggintor Quarry
Walk to pool: 20 minutes- 1 mile
Where to park: Yelverton PL20 6SS- here there is a small carpark
OS gride reference: SX 5666 7357
Foggintor quarry is one of Dartmoor's best known wild swimming spots, the steep sides to the quarry with the added beauty of Dartmoor make it a great place to swim. The water here gets deep almost immediately once you are in making it a great place for a longer swim.
5. Cadover Bridge
Walk to pool: 7 minutes – 0.3 miles
Where to park: National trust Cadover bridge car park
OS Grid reference: SX 5562 6464
Located on the Upper Plym River both sides of Cadover bridge are good for wild swimming. There is plenty of scenic areas and space to also enjoy a picnic after your paddle. For the best spot travel slightly downstream to North woods where the river pools outwards.
Other recommended blog posts
6. Sharrah Pool
Walk to pool: 40 minutes – 2 miles
Where to park: Newbridge car park TQ13 7NT
OS Grid reference: 69665 71655
Sharrah Pool may just be the most scenic wild swimming spot on Dartmoor! This beautiful pool is surrounded by forest and natural rock formations. The Sharrah Pool is well worth a stop for anyone visiting Dartmoor National Park and I would highly recommend planning a hike in Dartmoor around visiting the Sharrah Pool.
The gorgeous emerald pool is surrounded by a wall with water cascading through the dense forest. The pool is massive and lots of room for a handful of groups to enjoy this space. You could take a picnic and spend the whole day at Sharrah Pool.
7. Hexworthy Bridge
Walk to pool: N/A Carpark is next to bridge
Where to park: Small carpark at PL20 6SD
OS Grid reference: SX 6596 7288
This gorgeous spot is perfect for a quick dip! The bridge and several stepping stone areas make for a very scenic swim, which can be quite popular during the tourist season. However, don't let this deter you as if you go early or late enough in the day you can easily miss out on the crowds and enjoy the area to yourself. This is also a good location for SUP.
8. Chagford Pool
Walk to pool: n/a
Where to park: Chagford TQ13 8AD
Not technically a wild swimming spot, but one for those who want to enjoy an outdoor swim minus the cold and leeches! This outdoor swimming pool is filled with treated water from the local river and the temperature is maintained at a gorgeous 27 degrees. Dating back to 1933, the original pool had a mud basin and fish where a regular sight before filters where introduced!
Which of these Dartmoor wild swimming spots will you be heading to?
Other things to do in Dartmoor
Piggy Cuddles at Pennywell Farm
Buckfast Butterfly Farm and Dartmoor Otter Sanctuary
Lydford Gorge
Buckfast Abbey
Canonteign Falls
Miniature Pony Centre
Burrator Reservoir
River Dart Country Park
Dartmoor Prison Museum
---
Other wild swimming spots in the UK
9. Burton Bradstock, Dorset
10. Llyn Cau, Snowdonia
11. Waveney River, Suffolk
12. Willen Lake, Milton Keynes
13. Tellisford, Somerset
14. Derwentwater, Keswick
15. Mermaid's Pool, Derbyshire
16. Clevedon Marine Lake, Bristol
17. Port Meadow, Oxford
18. Pedn Vounder, Treen, West Cornwall
19. Dundas Aquaduct, Bath
20. Rydal Water, Lake District
21. Bicester Performance Lake
22. West Lydford, Somerset
23. Black Moss Pot (Langstrath)
24. Marsh Lock, Henley
25. Buttermere, Lake District
And remember if you are near the sea, you don't need rivers and lakes and instead can do wild swimming in the ocean. You could team a swim up with coastal walks near me and spend the day by the coast.
---
Groups
It really is worth joining the Outdoor Swimming Society as they have 25,000 members and it's the biggest wild swimming group in the UK and it's free to join.
Resources
Check out some of these books on wild swimming too, if you want to learn even more.
We like Wild Swim, by Kate Rew
Wild Swimming by Daniel Start
Wild Swimming: Hidden Beaches by Daniel Start
Wild Swimming Walks (Dartmoor and South Devon) by Sophie Pierce and Matt Newbury
Wild Swimming Walks (London) by Margaret Dickinson
---
If you on a bigger trip exploring more of Europe check out my guides to France, Germany, Greece, Iceland, Italy, Portugal, Spain and United Kingdom.
Did you know I also vlog my trips? Make sure you subscribe to my YouTube channel so you get alerted when all my travel videos go live… CHECK THEM OUT HERE
Thank you for reading and as always happy adventuring! If you have any questions about the destination please leave these in the comments below.
If you've enjoyed this post, please share it for me with all your friends and family!
Sophie X