Now that lockdown has been lifted, I am starting to plan my staycations for the next few months. I can't wait to get over to Ireland and explore. Glamping in Ireland is one of the best ways to explore this magical county, so I have pulled together my favourite spots for glamping in Ireland.
Airbnb is one of my favourite ways to explore a new destination and most of the stays on Airbnb have the most stunning interiors and creative decor, as well as rivalling many hotels and hostels on service and location.
But heading off on an epic adventure doesn't have to be pricey, and instead, you can combine freedom, nature and a unique stay through using Airbnb. I love arriving at a stay which is unique, as it leaves you feeling like you are experiencing something that isn't on offer to everyone.
Whether it's a countryside retreat, self-catered cottage, canal boat, log cabin in the woods, shepherd's hut or a treehouse in the mountains, Airbnb offers travellers something a bit more unusual.
So whether you fancy glamping in Northern Ireland, glamping in Wicklow, glamping in Donegal, glamping in Cork, glamping in Kerry, glamping in Galway or glamping in Fermanagh, keep reading for lots of suggestions.
I have rounded up the best 17 unique stays on Airbnb for glamping in Ireland.
Exploring more of the UK? Check out my guide to unique Airbnb stays in the UK!
Get £34 off your first Airbnb booking with this link.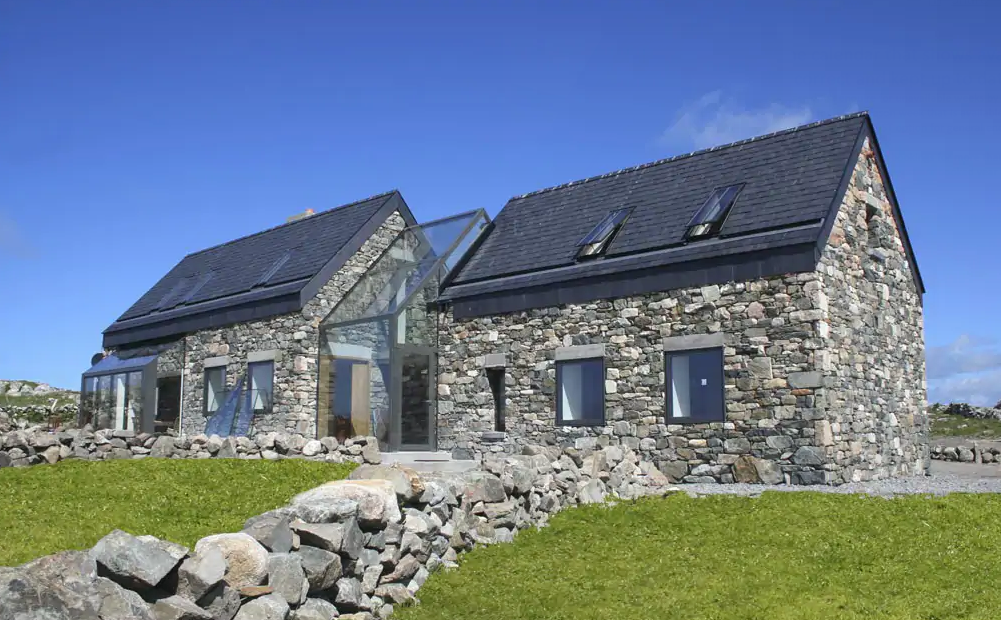 Location: Roundstone, Galway, Ireland
Sleep: 6
Location: Westport, Mayo, Ireland
Sleep: 2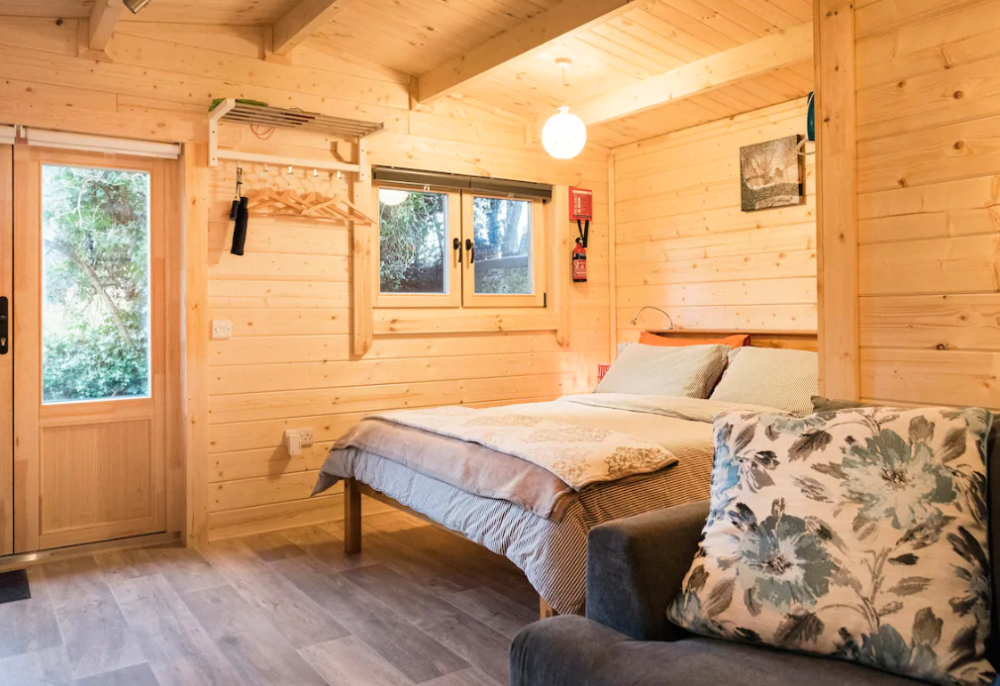 Location: Crumlin, Dublin, Ireland
Sleep: 2
Location: Boyle, Roscommon, Ireland
Sleep: 4
Location: Howth, Co Dublin, Ireland
Sleep: 2
Location: North Tipperary, Tipperary, Ireland
Sleep: 2
Location: Cork, County Cork, Ireland
Sleep: 2
Location: Castlebar, County Mayo, Ireland
Sleep: 2
Location: Rathmullan, County Donegal, Ireland
Sleep: 2
Location: Lisburn, Northern Ireland, United Kingdom
Sleep: 4
Which is your favourite spot for glamping in Ireland?
Location: County Cork, Ireland
Sleep: 2
Enjoy our 4m bell tent with a double blow up bed, it has electricity and wifi. Experience the bush bathroom with hot shower, cook in our bush kitchen and eat in the spacious greenhouse.
There is something for everyone, between hammocks, table tennis, football field, trampoline, hot tub, the friendly chickens and Foster the dog 🙂 Clonakilty, Kinsale, Bantry and Cork City are all short drives, this is an ideal choice if you would like to experience the outdoors and what West Cork has to offer.
Treat yourself to the ultimate experience of outdoor adventure in the 'Ox Mountain Tree House'. Situated within the highly acclaimed 'Ox Mountain Adventure Camp' in beautiful County Sligo and perched high in this tranquil setting deep within the ox mountains this is Tree House escapism at its highest.
---
My Travel Tips and Recommendations
Flights
To book flights, I always use flight search engine, Skyscanner, I regularly use the Everywhere tool to find the cheapest places to travel. It's how I get to travel so much all around the world. I find it the easiest way to compare flight prices across airlines and get the best deals.
Accommodation
For accommodation, I usually book most of my hotels or hostels through Booking.com. I love using this platform as it provides me with some amazing deals for accommodation all around the world. Or if you prefer, I also recommend using Airbnb. If you haven't signed up with Airbnb already, you can use this link to get £25 off your first visit!
Photography and Technology
Here is a list of the technology I always travel with:
To receive my articles and reviews straight to your inbox SUBSCRIBE HERE.
Did you know I also vlog my trips? Make sure you subscribe to my YouTube channel so you get alerted when all my travel videos goes live… CHECK THEM OUT HERE
Thank you for reading and as always happy adventuring! If you have any questions about the destination please leave these in the comments below.
If you've enjoyed this post, please share it for me with all your friends and family!
Sophie X