Ever wondered what are the highest mountains in England? Well this blog post will answer that question.
England may not be a country renowned for its mountains, however, this doesn't mean there isn't some amazing trips to be had exploring them.
And remember, the highest and the tallest mountain in england count as the same thing. And remember there are other mountains in the UK, such as Snowdon and Ben Nevis if you are really wanting to take your hiking to the next level.
In actual fact a lot of our mountains are the perfect starting point for those looking to challenge themselves in hikes or get a taste for mountain expeditions without having to commit too much if you decide its not of your taste.
In today's blog I have comprised a list of England's ten highest mountains which gives a perfect starting for your own research and to start planning your next adventure!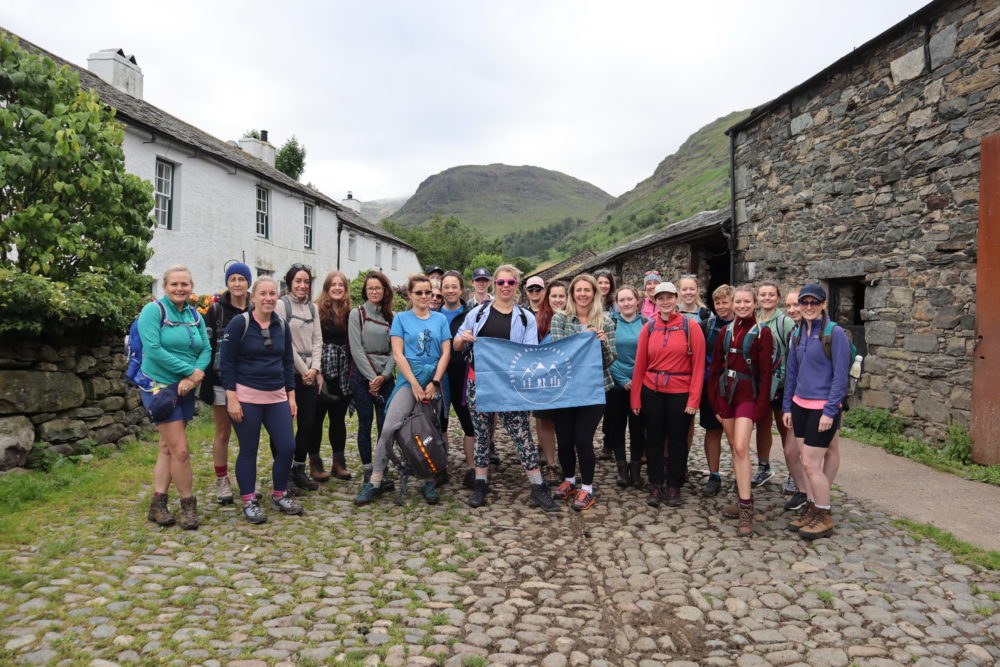 1. Scafell Pike (978m)
Height: 978 metres
Location: Lake District
Main routes: Corridor Route, Wasdale Path, Langdale
The title of highest mountain in England and one that a lot of people look to climb is Scafell Pike, which sits at 978 metres above sea level. This beautiful mountain is located in the heart of the Lake District and offers something for everyone, whether that be beautiful scenery, challenging hikes, or a simple day out around the valley's surrounding it.
The popularity of Scafell Pike in the tourist season (July-August) means it is also abundant with different accommodation choices; from spa hotels to the more rugged campsites and guesthouses you are sure to find perfect place to stay whilst enjoying your visit. One of the best highest peak in England!
Note: This is also the highest point in England!
2. Helvellyn (950m)
Height: 950 metres
Location: Lake District
Main routes: Striding Edge, Swirral Edge, Thirlmere
England's second highest mountain is Helvellyn also located in the Lake District it is part of the Helvellyn mountain range, and offers stunning geographic views, across the region.
It is also said that on particular clear days its possible to make out the Blackpool tower in the distance… although you will have to climb it yourself to know if this is true. Helvellyn is also one of the more accessible mountains in England with starting points in many of the surrounding villages; there are also 5 main ridges on the mountain so lots of routes to choose from.
Number #2 on my list of highest mountains in England is a must for any wannabe hiker!
Other recommended blog posts
3. Skiddaw (931m)
Height: 931 metres
Location: Lake District
Main routes: Jenkin Hill trail, Carl Side
Skiddaw is England's third highest mountain and a perfect climb for hill walkers looking to challenge themselves. It sits in the North of the Lake District close to the town of Keswick and is often considered one of the easier climbs in the area. The area is popular with tourists because of the well-trodden path to the summit following the Jenkin hill trail from Keswick. This has to be a favourite of mine in the list for the highest peak in England.
4. Great Gable (899m)
Height: 899 metres
Location: Lake District
Main routes: Wasdale, Wainwrights Gable Girdle, Honister Pass
Great Gable is another one of the Lake Districts famous mountains and it is also the fourth highest mountain in England at 899 metres above sea level. This mountain is also famous for its rock climbing history, with cliffs to the north and south including the Napes and Kern Knotts.
It's worth stopping on your ascent to photograph the Napes Needle or Sphinx Rock. A must-hike if you want to really explore some of the highest mountains in England.
5. Cross Fell (893m)
Height: 893 metres
Location: Cumbria
Main routes: Pennine way
Located in Cumbria Cross Fell is the highest mountain in England outside of the Lake District and is part of the Pennine hills area. It stands at 893 metres above sea level and is popular for its natural beauty and rare fauna and flora species.
The most common route up is along the Pennine way track although it is not an easy walk, so not for the faint hearted. Interestingly Cross Fell has been reported as having snow for up to 140 days out of the year, so make sure to dress appropriately, after all it is one of the highest mountains in England.
6. Pillar (892m)
Height: 892 metres
Location: Lake District
Main routes: Black sail pass, Wasdale Head
Known as being the birthplace for rock climbing in the Lake District Pillar Mountain stands at 892 metres above sea level. It is an area of special scientific interest and has an unusually flat summit with areas of grassland and stone. There are two main routes to the summit; the first one following the black sail pass which begins in Ennerdale and the second starting in Wasdale Head.
7. Fairfield (873m)
Height: 873 metres
Location: Lake District
Main routes: Ambleside, Fairfield Horseshoe
Fairfield is another one of the Lake Districts beautiful mountains which stands at 873 metres above sea level making it England's 7th highest mountain.
The mountain itself forms the centrepiece of the famous Fairfield horseshoe, which includes eight wainwrights. It makes up one of the most well-known and 'classic' Lake District walks which begins at Ambleside all the way to Rydal Mount in the west.
What makes this a slightly more unusual mountain walk is that you do stand a chance of seeing a fighter jet sweeping through the valley, as it is a popular location for pilot training! Make sure you hike one of the highest mountains in England.
8. Blencathra (868m)
Height: 868 metres
Location: Lake District
Main routes: Sharp Edge, Halsfell Ridge Scramble, Blease Fell
Blencathra mountain (once known as Saddleback) is one of the northern fells in the Lake District and stands at 868 metres above sea level. It is one of the most popular mountains in the Lake District because of the wide variety of different routes to the summit.
The most well-known of which is Sharp Edge however there are plenty to choose from; including shorter routes which only take 3km to reach the summit! This has to be another favourite of mine in the list for the highest peak in England.
9. Grasmoor (852m)
Height: 852 metres
Location: Lake District
Main routes: Coledale Round, Knotts Walk
Grasmoor is another one of the Lake District's mountains, located in the North Western area it is close to the villages of Lorton, Braithwaite, and Buttermere. It got its name from the Old Norse element 'Grise' meaning Wild Boar, although its unlikely you will encounter any whilst exploring this mountain!
10. St Sunday Crag (841m)
Height: 841 metres
Location: Lake District
Main routes: The Deepdale Horseshoe
Finally, the title of the tenth highest mountain in England goes to St Sunday Crag located in the Eastern fells of the Lake District. St Sunday Crag is most well known for its distinctive rounded shape (although you would have to climb a different mountain to see this in full view!) and its spectacular views; with a great view over Ullswater lake and a view of Scafell Pike in the distance!
If you on a bigger trip exploring more of Europe check out my guides to France, Germany, Greece, Iceland, Italy, Portugal, Spain and United Kingdom.
---
48 HOUR GUIDE TO SNOWDONIA NATIONAL PARK WALES (ERYRI)
If you've never been to Snowdonia Wales, book that weekend away now. This national park in Wales is one of my favourite, with amazing activities on offer, the best hikes and lots of stunning views.
The rugged, mountainous terrain of Snowdonia national park makes for a fantastic weekend of exploring and pair that with award-winning restaurants and pubs, watersports activities and more, this national park in the UK has everything you could possibly need for the entire family.
---
My Travel Tips and Recommendations
Flights
To book flights, I always use flight search engine Skyscanner, I regularly use the Everywhere tool to find the cheapest places to travel. It's how I get to travel so much all around the world. I find it the easiest way to compare flight prices across airlines and get the best deals.
Accommodation
For accommodation, I usually book most of my hotels or hostels through Booking.com. I love using this platform as it provides me with some amazing deals for accommodation all around the world. Or if you prefer, I also recommend using Airbnb.
Travel Insurance
Picking travel insurance that covers you in all eventualities is an essential part of planning a trip for every single person. If you can't afford travel insurance, you can't afford to travel. You never know what's around the corner.
Thank you for reading and as always happy adventuring! If you have any questions about the destination please leave these in the comments below.
If you've enjoyed this post, please share it for me with all your friends and family!
Sophie X