My UK bucket list ideas are never-ending, with so many beautiful places to visit in the UK I am always adding new destinations.
One of my favourite things to do is to go for a staycation, from charming cottages to lake-side cabins, and from exciting city breaks to hiking in the mountains. A trip to Britain offers travellers some of the best weekend breaks in the UK, from the far-flung reaches of Scotland to the coast of England and the cliffs of Wales.
I have always loved travelling around the UK, but more recently, I have fallen in love with this magical country once again.
I love enjoying adventures across the country and taking the opportunity to explore what is on my back door. From hiking in Yorkshire to a city break in our capital city, there are so many places to visit in the countryside and in the city, so I put together a compilation of UK bucket list ideas.
The UK is home to ancient towns, historic cities, beautiful beaches, secluded islands, snow-capped mountains, lush-green open spaces and stunning woodlands.
To help you plan your next UK adventure, I have pulled together all of my ultimate UK bucket list ideas, to show you 24 places to visit in the UK.
Also make sure you check out my blog posts on best places to visit in South England and best places to visit in North England.
In hope that this post inspires some of you to travel closer to home over the coming months, instead of flying elsewhere.
Here are the places you MUST add to your UK bucket list…
ENGLAND
London
Of course, you can't visit the UK, without heading to England's capital city London. Top of my list of places to visit in South England is London, one of the most prestigious cities in the world and it certainly has a lot to offer tourists, but what about those of us who live close by, and want to explore without the crowds and chaos? The best time of year to visit London is anytime!
I grew up about an hour outside of London, so it's been a city which I would easily access and I would regularly come into the city for work, socialising or relaxation.
But last year I got to the point where it got boring, so I started exploring lesser-known destination in London, including Hackney, St Katharine's & Wapping, Hoxton, Shoreditch and Soho. This blog post of the places to visit in south England will help you plan your trip.
Check out my blog post to spending a fun-filled 2 days in London.
Manchester
Manchester is slowly becoming my favourite city in the United Kingdom, and this blog post will certainly tell you why. As with my travels, most of the time I head off on a flight to somewhere in Europe, but back in March, I decided I wanted to head north for a weekend in Manchester. The city is home to football, architecture, rooftop terraces and quirky Northern Quarter.
And it's also a pretty compact city with it being possible to walk from one end of the city to the other in less than 15 minutes, and everything seems so close and accessible. Here's my city guide to a weekend in Manchester….
And just outside of Manchester is the glorious Peak District. It doesn't get much more scenic than a national park, and Peak District is a perfect example of that. This location features plenty of rolling hills and valleys as it's at the very southern end of the Pennines. It was the first national park in the UK, so whenever you choose to go there for a photo excursion, you're not only taking in nature, but you're showcasing a bit of history.
Check out my blog post on spending a weekend in Manchester.
Birmingham
Birmingham is a major city in England's West Midlands region, with multiple Industrial Revolution-era landmarks that speak to its 18th-century history as a manufacturing powerhouse.
Birmingham is an amazing city to spend a weekend, and there's so much to do including: Cadbury World, National SEA LIFE Centre Birmingham, Birmingham Museum & Art Gallery, Black Country Living Museum, Thinktank Science Museum, Dudley Zoo and Castle and The Birmingham Botanical Gardens.
It's also home to a network of canals, many of which radiate from Sherborne Wharf and are now lined with trendy cafes and bars. In the city centre, the Birmingham Museum and Art Gallery are known for pre-Raphaelite masterpieces and some iconic historical pieces of art.
Liverpool
Most people head to Liverpool for the Beatles, but there's more to Liverpool than just Beatles tours. Liverpool is a city full of culture and is also known these days for its amazing food scene too.
Liverpool is a maritime city in northwest England, where the River Mersey meets the Irish Sea. Liverpool was a key trade and migration port from the 18th to the early 20th centuries, and as mentioned previously, is the hometown of The Beatles.
Ferries cruise the waterfront, where the iconic mercantile buildings known as the "Three Graces" – Royal Liver Building, Cunard Building and Port of Liverpool Building – stand on the Pier Head. And Liverpool has the second-highest number of museums, after London, and the architecture also rivals the capitals so it's a stunning city to spend a weekend if you are heading up north. Don't miss the Baltic Triangle – a delicious street food pop-up!
There's so much to do in Liverpool including Royal Albert Dock Liverpool, The Beatles Story, Cavern Club, Anfield (Liverpool's 45,500-seat football stadium), Liverpool Cathedral, World Museum, and Merseyside Maritime Museum.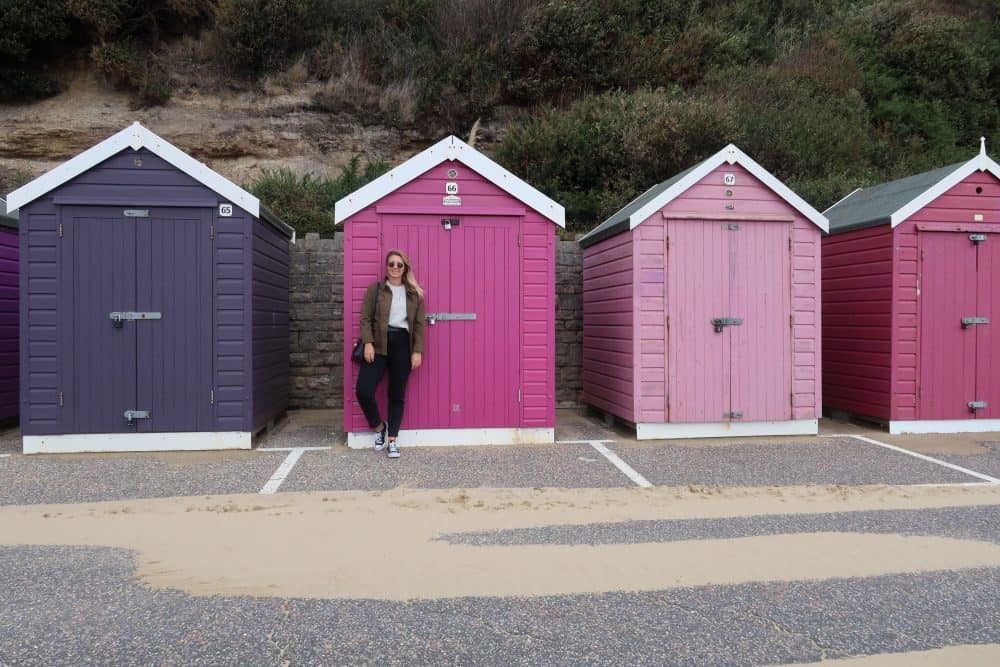 Bournemouth
One of my favourite things to do as a kid was to go on a Bournemouth holiday. And now we've got our own family, I wanted to take her to see what all the fuss was about. Bournemouth is located on Britain's South Coast and offers visitors long sandy beaches, adorable beach huts, the Pier, art exhibitions, dramatic seascapes, tropical gardens, nightlife and traditional fish & chips.
It's the perfect place for a weekend break away with your partner, family or girlfriends. Whether you visit in the summer season or the Christmas period, Bournemouth has so much to do, all year round.
With staycations becoming more popular in recent years and a stay on the coast, one of the UK's favourite types of holidays, Bournemouth is setting the standard for that great British weekend away.
Check out my blog post on spending a weekend in Bournemouth.
Cornwall
Are you looking for a weekend staycation in the UK? Use this Cornwall itinerary! And make a weekend break in Cornwall top of your list. There are so many places to visit in Cornwall, so this guide will help you decide where to go in Cornwall, where to stay in Cornwall, where to eat in Cornwall and much more. Use this guide as a Cornwall itinerary for your weekend in Cornwall.
Cornwall is the ultimate UK summer staycation with its mild climate, breathtaking scenery and long stretches of sandy beaches. Located on the southwestern tip of the United Kingdom, it offers tourists moorlands, beaches, cliff faces, great cuisine and much more.
The county of Cornwall culminates at the promontory Land's End, with views out to the Atlantic Ocean. The south coast is often dubbed the Cornish Riviera, due to it's temperate weather, longer summers and picturesque harbour villages.
Check out my blog post on spending five days in Cornwall.
York
Last year I headed up north for a weekend break in York; our third adventure together in 2018! York is a city with Roman roots and a Viking past, almost exactly halfway between London and Edinburgh.
Combining the best of its heritage with modern British life, you'll feel as if you've stepped back in time as you amble down intertwining streets lined with 13th-century walls, but its thriving cultural scene will bring you right back to the present.
We had 48 hours explore this incredible city and made the most of our visit by getting the York Pass, which gives you free access to over 40 York & beyond attractions and it is the only ticket you need to experience and explore York! It also includes discounts on evening entertainment such as ghost walks, escape rooms, plus money off offers at numerous cafes and restaurants across the city.
Whilst we on our weekend break in York we stayed at the wonderful Staycity York and then spent 48 hours exploring the Christmas markets, taking a ghost walk, learning at JORVIK Viking Centre, eating cake at the famous Bettys Tearoom and staring at York Minster. Come along and find out what else we got up to and why you should visit york….
Check out my guide to a weekend in York.
The Cotswolds
Beautifully rural, with rolling hills, stone villages, winter walks and a beer by the roaring fire in a local pub, but with easy accessibility from London. It is also becoming a foodie capital of the country with amazing pubs, restaurants and cafes popping up all over the region. Whether you fancy a good walk, pub lunch, or a pamper at a spa, there is no better place than The Cotswolds.
The Cotswolds straddles five counties, and although the vast proportion of it is within Oxfordshire and Gloucestershire, it even goes as far north as south Warwickshire and touches the edges of Worcestershire and Wiltshire too.
I have visited The Cotswolds so many times over the years and I always fall further in love with this beautiful region in the UK. Whether you fancy a good walk, pub lunch, or a pamper at a spa, there is no better place than The Cotswolds.
Check out my guide to spending the weekend in The Cotswolds.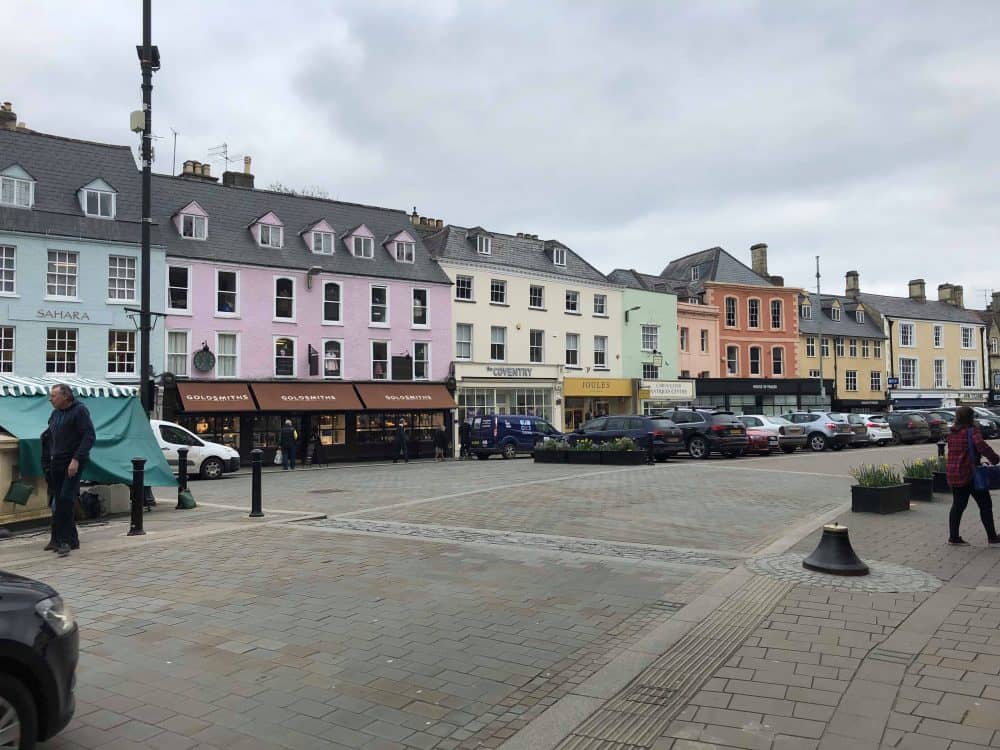 Bristol
Some towns in Britain have always been seen as a hipster or 'up and coming' in recent years, but Bristol really is a cool city, with a very interesting and exciting future ahead of it.
Bristol is a city straddling the River Avon in the southwest of England with a prosperous maritime history. Its former city-centre port is now a cultural hub, the Harbourside, where the M Shed museum explores local social and industrial heritage. The harbour's 19th-century warehouses now contain restaurants, shops and cultural institutions such as the contemporary art gallery The Arnolfini.
There is so much to see including, Bristol Zoo Gardens, Clifton Suspension Bridge, Brunel's SS Great Britain, Bristol Museum & Art Gallery, Floating Harbour, Cabot Tower and Bristol Cathedral.
The Office for National Statistics found that over 13,000 people left London to move to the city between 2015 and 2017, making it one of the most popular cities for new residents in the UK.
Oxford
Oxford is a city of many attractions, and it's near impossible to see all of this wonderful city in 48 hours, however, I am going to give it a go within this guide.
During the time I spent in Oxford, I did a walking tour of Oxford's most famous tourist spots including the Thames, we visited the oldest pub in Oxford, Turf Tavern, we dined at The Handle Bar and explored The Covered Market.
I've actually only been to Oxford a handful of times before, despite it only being 45 minutes away from Milton Keynes, and my last trip to Oxford really reminded me why I need to spend more time here.
There is so much to do and see here – from the university to the river, and from all the amazing top-notch restaurants to the blinding nightlife.
Check out my guide to 48 Hours in Oxford.
Cambridge
Only a short train ride away from London, Cambridge seems to be the city that has it all. The shops, the cafes, the architecture, the history, the museums and the river.
Cambridge is a city on the River Cam in eastern England, home to the prestigious University of Cambridge, dating to 1209. University colleges include King's, famed for its choir and towering Gothic chapel, as well as Trinity, founded by Henry VIII, and St John's, with its 16th-century Great Gate.
University museums have exhibits on archaeology and anthropology, polar exploration, the history of science and zoology.
There are lots of exciting things to do in Cambridge, UK, but what are the top 7 fun things to do in Cambridge?
Check out my guide to spending a weekend in Cambridge.
Bath
Last year I took a trip to Bath for my birthday and even though it was July it was pretty downcast.
Did you know that Bath is the only place in the UK where you can bathe in warm, mineral-rich thermal waters, which come directly from the natural hot springs? Because of the cities Roman history, it has become a big tourist spot for millions across the world. The entire city is a World Heritage Site!
Behind the stoned buildings of Georgian Bath is a city that has plenty to see and do; a host of great eateries to visit and a vast array of accommodation to suit all budgets. Check out my favourite five fun things to do in Bath, to make sure that you make the most of your visit to this gem of a city that boasts a history sweeping back to the Roman times.
The springs are situated deep beneath the city and there is archaeological evidence that there were people hanging about the hot springs at least 8,000 years BC!
Brighton
Last summer we drove down to Brighton for the weekend, and my we picked a corker of a weekend to visit. The sun was out, it was around 26 degrees and we even managed a quick dip in the sea! We arrived on Saturday, and after checking into our room at Ibis Brighton, we headed on down to the seafront, where we grabbed an ice cream, and a beer on the beach.
We started out to the sea, wondering why we don't live anywhere near to the sea back at home, in awe of its beauty and calming atmosphere. And if you need ideas of things to do during a trip to Brighton I love this list of quirky things to do in Brighton.
Then we headed on down the beach, taking a stroll down the Brighton Pier. Arabella was in awe of all the slot machines, and we had a go on some of the slots before Theo attempted to win a minion toy on the pickup machines, like in Toy Story. Brighton Pier is amazing, with lots of do, places to eat and such a wonderful British tradition. There were lots of tourists but you've got to expect that in mid-summer on a scorcher of a day.
Check out my blog post on spending 48 Hours in Brighton.
Dorset
Last summer me and my best friends headed down to the coast for a weekend by the sea and a well-needed catch-up. For our holidays in Dorset, we stayed just outside the beautiful town of Bridport, in an adorable cottage on a working dairy farm.
We spent the weekend driving around Dorset, up and down the coastal roads, spending the morning at Durdle Door, the afternoon at Lulworth Cove, and then sunbathing in the sunshine in the morning at Hive Beach Cafe just down the road.
The cottage was perfect for our adventure in Dorset and provided us with a great base to explore both Dorset and beyond. For our weekend by the sea, we decided to take a relaxed approach to explore, heading out to the eastern tip of the county on Saturday, heading back west, through Durdle Door and Lulworth Cove, and then on Sunday we explored the villages around Bridport, before heading on to the west coast, and exploring the towns around Axminster.
Dorset is a county with a long history and provides visitors with the best of both, the countryside and the ocean. You can venture to inland Dorset, with its hamlets of thatched cottages, wooden-beamed pubs and watermills and then within minutes, you can be looking out to sea, with the pebbled beaches and ice cream huts dotted along the beaches.
Check out my blog post guide to a weekend in Dorset.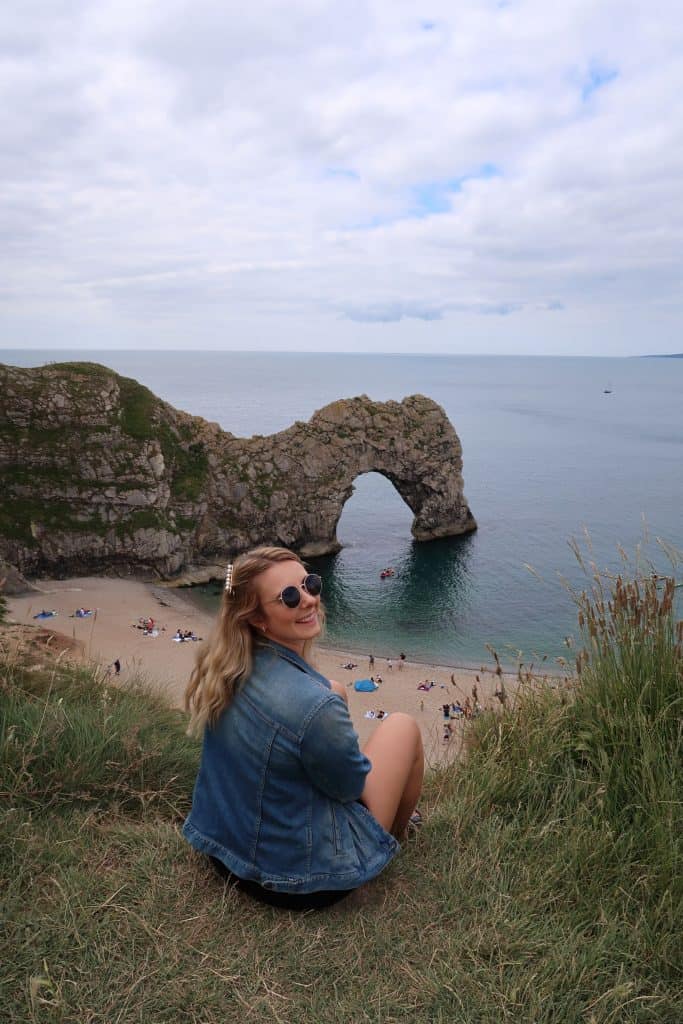 Harrogate
Harrogate is a town in North Yorkshire and has been a popular tourist spot for decades, mainly because of the iconic Betty's and the Turkish Baths located in the town centre. Harrogate sits within reach of nearby towns Ripon, Boroughbridge, Knaresborough and Masham.
It is one of the most elegant destinations in the north, with stunning buildings, a famous tearoom, wide-open parks and a long list of shops and restaurants dotted throughout the town.
And if you want to venture a bit further out, the Yorkshire Dales and Ilkley Moors are only 20 minutes away. It is the perfect base for a day, a weekend or a week.
Check out my blog post of spending 48 Hours in Harrogate.
SCOTLAND
Bonnie Scotland is known for its epic landscapes and creative cities. Hike through the Scottish Highlands or immerse yourself in culture in the capital – we've rounded up the best things to eat, drink, see and do in Scotland.
Aberdeen
What a city Aberdeen is! I spent a weekend in Scotland's biggest city outside the central belt, and we were in awe of both the history and beauty of this wonderful city. Aberdeen is both a former fishing and farming settlement, and now boasts a world-renowned university, as well as some of the most beautiful castles within a 45-minute drive of the centre.
Despite its reputation as the 'grey city' due to its granite architecture, there are so many things to do in Aberdeen and beyond.
And it's also super close to the Cairngorms National Park, which means there are a ton of outdoor-based things to do in Aberdeen. Here's an introduction to my favourite things to do in Aberdeen.
Check out my blog post of things to do in Aberdeen.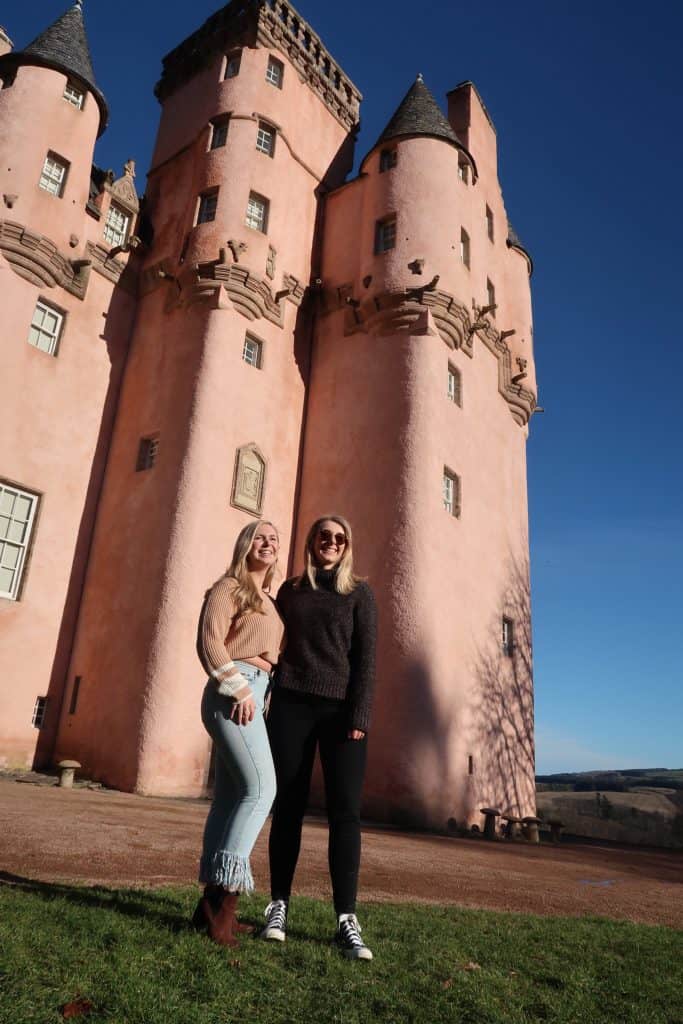 Edinburgh
Edinburgh is Scotland's compact, hilly capital and was a medieval Old Town through the ages. The most iconic building in Edinburgh, looming over the city is Edinburgh Castle, home to Scotland's crown jewels and the Stone of Destiny, used in the coronation of Scottish rulers.
Here you can also find Arthur's Seat, only 20 minutes away, an imposing peak in Holyrood Park with sweeping views, and Calton Hill is topped with monuments and memorials.
From the zoo to the whiskey and the annual Fringe Festival, Edinburgh is a fun and eclectic city with friendly locals and activities galore.
There's also so much to do in Edinburgh including Edinburgh Castle, Palace of Holyroodhouse, Arthur's Seat, Edinburgh Old Town, Edinburgh Castle, the pubs on Royal Mile, National Museum of Scotland, Calton Hill, Princes Street and St Giles' Cathedral.
Glasgow
Glasgow has been voted the world's friendliest city and is also the biggest city in Scotland meaning that it is perfect for a weekend break in the UK.
In a recent article, Lonely Planet named Glasgow as' one of Britain's most intriguing metropolises', thanks to it's a cultural hub, home to institutions including the Scottish Opera, Scottish Ballet and National Theatre of Scotland, as well as acclaimed museums and a thriving music scene.
Glasgow is a port city on the River Clyde in Scotland's western Lowlands. It's famed for its Victorian and art nouveau architecture, a rich legacy of the city's 18th–20th-century prosperity due to trade and shipbuilding.
WALES
Cardiff
Cardiff is a city and the capital of Wales. It is the United Kingdom's eleventh-largest city. As Wales' chief commercial centre, Cardiff is the base for most national cultural institutions and Welsh media and is the seat of Senedd Cymru, the Welsh Parliament.
It's a fun city with lots going on all year round. Some of the best things to do in Cardiff include: Cardiff Castle, Cardiff Bay, Castell Coch, St. Fagans National Museum of History, National Museum Cardiff, Principality Stadium, Caerphilly Castle, Wales Millennium Centre and Bute Park.
Pembrokeshire
If you love being outdoors, then Pembrokeshire is the perfect destination for you. The Pembrokeshire Coast Path is the UK's only true coastal National Park and has 186 miles of trails with over 50 beaches along the way.
The best long-distance hike in Wales has to be The Pembrokeshire Coast Path, also often called the Pembrokeshire Coastal Path. It is a designated National Trail in Pembrokeshire, established in 1970 and is 186 miles long.
Check out my guide to 15 of the Best Hikes in the UK.
IRELAND
Belfast
The capital of Northern Ireland was voted the best place to visit in 2018 by Lonely Planet, and it's no surprise why. Belfast is famous for its food, drink and history, and make for an amazing weekend break in Ireland.
Also famous as the birthplace of the RMS Titanic, Belfast has dedicated an entire museum to the sunken ship, and it's well worth a visit. Or if you are an avid Game of Thrones fan, you will love to visit some of the show's most well-known filming locations, located both near Belfast and in the rest of Ireland.
Dublin
Some go to Dublin for the stunning Georgian architectural and long history, others, like me and my girls visit Dublin for its robust pub culture, wonderful museums and good-looking Irish men (joking obviously).
Last year I went to Dublin for a weekend exploring this wonderful city. Me and my friends spent the weekend drinking, walking, eating and drinking some more.
There are so many things to do in Dublin including, travel through time in Trinity College, taking a food tour, nabbing a window seat at The Winding Stair, having a picnic on Stephen's Green, indulging in Afternoon tea at the Merrion Hotel, pulling the perfect pint at Guinness Factory and enjoying cocktails at the Vintage Cocktail Club.
Check out my guide to a weekend in Dublin.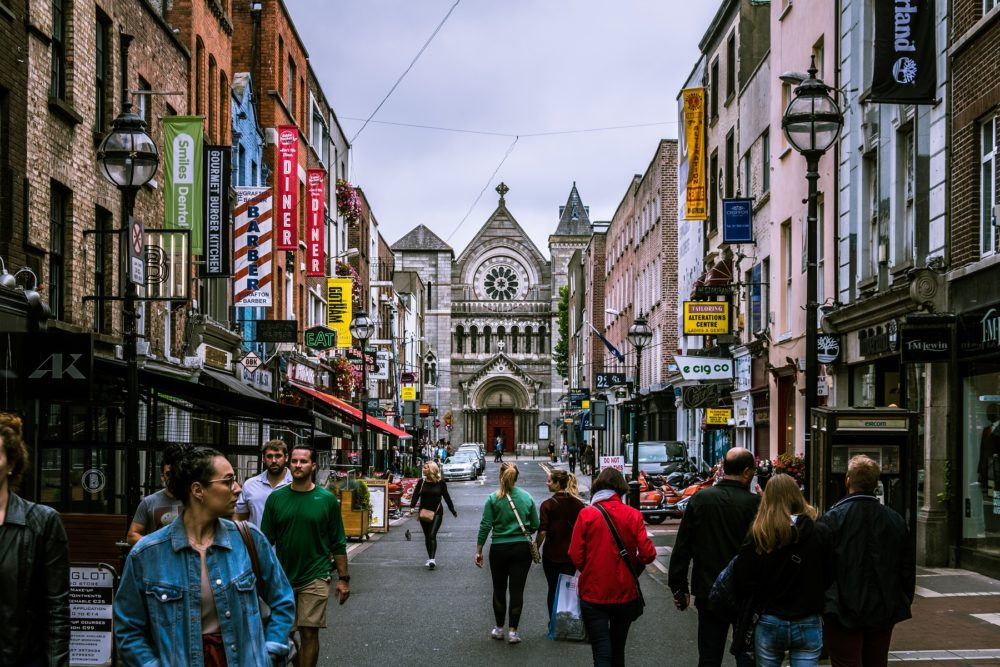 ISLE OF WIGHT
I visited the Isle of Wight last summer for the first time but within hours I had fallen in love with its relaxed atmosphere, the smell of sea air, and stunning views from every corner of the island.
We stayed at Darwin Escapes' Woodside Bay Lodge Retreat, which was the perfect base for our long weekend away. Unlike the old-style holiday parks, Darwin Escapes offers 5* luxury cabins with incredible views, and cabins with everything you could need for a weekend retreat. The cabin we had had two bedrooms, sleeping 4 people, an open plan kitchen lounge area, plus a decking area out the front for dining on those warm summer evenings.
We then spent four days exploring the island, from kayaking at Freshwater Bay with Adventure Activities and dining at The Cow Co, to zip-lining at Tapnell Farm and dressing up at cowboys at Blackgang Chine. We had so much fun over the weekend and I really fell in love with this wonderful little island. More posts coming next week about our trip, as well as a video diary!
Check out my guide to visiting the Isle of Wight.
JERSEY
For my last trip of 2018, I flew to spend a weekend in Jersey! I spent 48 hours exploring this wonderful island, including three days and two nights. Jersey is the largest of the Channel Islands, between England and France and even though it is a self-governing dependency, it still sits within the United Kingdom.
The island is a real mix of British and French cultures, with streets signs in French and English, many towns named after French phrases and lots of French-inspired cuisines. The island is known for its beaches, cliffside walking trails and historic castles and there's just so much to do on this tiny yet wonderful island.
The island is possibly most famous for the Jersey War Tunnels complex, in a former hospital excavated by slave labour, which documents the island's 5-year German occupation during WWII. So what are you waiting for? Get booking those flights and get planning that weekend in Jersey…
Check out my blog post on things to do in Jersey
OTHER BLOG POSTS
17 Destinations You Won't Believe are in England
15 of the Best Hikes in the UK
12 Weekend Breaks for a Staycation in the UK
---
My Travel Tips and Recommendations
Flights
To book flights, I always use flight search engine, Skyscanner, I regularly use the Everywhere tool to find the cheapest places to travel. It's how I get to travel so much all around the world. I find it the easiest way to compare flight prices across airlines and get the best deals.
Accommodation
For accommodation, I usually book most of my hotels or hostels through Booking.com. I love using this platform as it provides me with some amazing deals for accommodation all around the world. Or if you prefer, I also recommend using Airbnb. If you haven't signed up with Airbnb already, you can use this link to get £25 off your first visit!
Photography and Technology
Here is a list of the technology I always travel with:
Travel Insurance
Picking travel insurance that covers you in all eventualities is an essential part of planning a trip for every single person. If you can't afford travel insurance, you can't afford to travel. You never know what's around the corner. World Nomads is an affordable option that I personally recommend. BOOK HERE
Sign up to AirBnB with this link and receive a £23 off your first booking.
To receive my articles and reviews straight to your inbox SUBSCRIBE HERE.
Did you know I also vlog my trips? Make sure you subscribe to my YouTube channel so you get alerted when all my travel videos goes live… CHECK THEM OUT HERE
Thank you for reading and as always happy adventuring! If you have any questions about the destination please leave these in the comments below.
If you've enjoyed this post, please share it for me with all your friends and family!
Sophie X