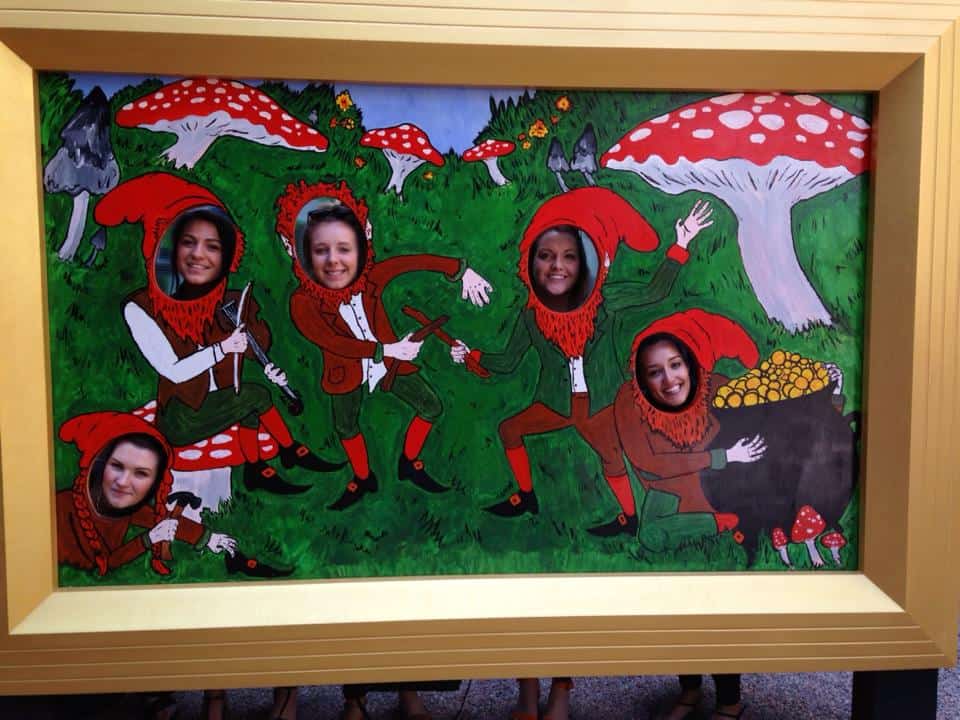 Some go for a weekend in Dublin for the stunning Georgian architectural and long history, others, like me and my girls visit Dublin for it's robust pub culture, wonderful museums and good-looking Irish men (joking obviously).
Last year me and the girls went to Dublin for a weekend in Dublin to explore this wonderful city. We spent the weekend drinking, walking, eating and drinking some more.
We flew with British Airways, but you can also fly with Aer Lingus, Ryanair and FlyBe to Dublin Airport from the UK. Have a browse on Skyscanner to see what deals they've got floating around here.
And we stayed at the wonderful Generator Hostel, Dublin. Generator Dublin is a design and party hostel located in Dublin near the famous Temple Bar in the heart of Smithfield. The fairly new hostel is a stylish hostel, which great reviews and a fun atmosphere. Have a look for yourself here.
And if you fancy getting out of the city, here are 11 day trips from Dublin.



Top things to do for a weekend in Dublin
1. Travel through time in Trinity College
The crown jewel in Trinity College is an amazing place, noted as the Old Library. It's an 18th-century, oak-shelved long room that could have apparated straight from the pages of Harry Potter. A rare copy of the 1916 Proclamation and a 15th century harp that inspired the emblem of Ireland are just the start of its treasures.
2. Take a food tour
Dublin is now becoming a capital of food, with a great emerging food scene. Take a Dublin Food Tour — headed up by Ketty Elisabeth of the French Foodie in Dublin blog. It's a tasting menu of the capital's lesser known, but nonetheless thriving, restaurants, cafes and shops.

3. Nab a window seat at The Winding Stair
Named after a Yeats poem, set above a kooky bookshop on the quays, you might think The Winding Stair was destined for a) extinction or b) tourist traffic jams. Far from it. This city landmark got one of the most tasteful upgrades of the Celtic Tiger (a time not exactly known for its tasteful upgrades), imbuing the menu with artisanal flair whilst retaining the wooden floors, girders and of course, picture-postcard views (nab a window seat overlooking the Liffey).
4. Have a picnic on Stephen's Green
Who doesn't love St Stephen's Green on a sunny day? Grab your friends and a picnic for a wonderful afternoon relaxing in the sunshine. Nearby, you'll find Aungier Danger, purveyor of killer doughnuts (try the lemon poppy seed).

5. Afternoon tea at the Merrion Hotel

There's afternoon tea, and then there's afternoon tea. The team at the Merrion Hotel has upped the ante with its Afternoon Art Tea… an exquisite spread inspired by the hotel's private art collection. It's served over two courses. The first is a traditional three-tiered selection; the second one features meticulously prepared dainties that pay homage to artists like William Scott and Louis le Brocquy.

6. Pull the perfect pint at Guinness Factory
It's one of the first things tourists do when they set foot on Irish soil, but it's well worth joining them at the Guinness Storehouse. Take a walk down memory lane and realise just how many excellent adverts Guinness has produced, before getting down to business and perfecting your pulling skills. The perfect pint takes precisely 119.5 seconds to pull… but allow yourself a little longer to drink it. The views of the city from the Gravity Bar will bring a tear to any Dubliner's eye.
7. Cocktails at the Vintage Cocktail Club
The lounge is accessed by ringing a doorbell, tucked away in Crown Alley in Temple Bar. It is an intentionally word-of-mouth establishment. In fact, you'll probably walk up and down the street a few times before you notice the inconspicuous entrance (and doorbell, above).
8. Private dining at The Pig's Ear
The Pig's Ear on Nassau Street (behind the pink door) spans three floors of a Georgian Townhouse overlooking Trinity College. Our favourite of its private rooms is on the third floor. It's the smallest — seating just 10 people — so perfect for an intimate birthday party. The menu, meanwhile, is creative yet decidedly unpretentious.
9. Get baking!
Baking is back, baby. Kate Packwood of the Wildflour Bakery in Stoneybatter is known for experimenting with sophisticated flavours and a judicious splash of alcohol, while the chocolate raspberry cheesecake brownies at Camerino on Capel Street (above) are award-winning. Elsewhere, the Bretzel Bakery in Portobello (Dublin's former Jewish quarter) prepares its bread on-site in brick-lined ovens.
10. Eat the best sandwiches at the Green Bench Café
The Green Bench Cafe (18 Montague St) topped the heap in Independent.ie Travel's recent poll of the best sandwiches in Dublin.
WHAT TO PACK FOR A WEEKEND IN DUBLIN
For my trip to Dublin we only had hand luggage so I have to meticulously plan what to pack for our weekend adventure in Dublin. I made sure I packed an array of tops, plus size dresses, skirts and the ever comfy Converse!
Black leather jacket
Blue cropped jeans
White Converse
Midi dresses for ultimate comfort
Denim jacket
Going out tops to pair with jeans
Other blog posts that may help you:
Have you been to Dublin? Let me know your favourite things to do whilst in this wonderful city.