What makes a great staycation? It isn't always five star luxury, plush sheets and champagne on speed dial. It means comfort, warmth, design, and personalised touches which mean a lot. Whether I am exploring the Cotswolds, or travelling to the Lake District, I always look for unique staycation accommodation in the UK.
And there's so much out there too, with treehouses, B&B's, hostels, caravans and more. UK breaks are one of my favourite type of trip, as you haven't got to worry about flights, luggage weight and timings. A staycation in the UK gives you so much freedom to explore!
Some accommodation is traditional, some is modern, some quirky, some with exceptional staff and others with award-winning food! Here I have listed my favourite weekend breaks for a staycation in the UK, and those that I would recommend to you guys too… All of these places have added that little extra to my stay!
Of course there are many cheap UK breaks, but I'd recommend doing your research and finding those absolute gems, which will create memories that will last a lifetime….
The Royal Yacht Hotel Jersey
To top off my final trip of the year to Jersey, we were also treated to an incredible stay at The Royal Yacht in St Helier! The hotel is a super stylish hotel with views over the marina and the square. It's such a great hotel to enjoy the ambience of a luxury yacht (as the name suggests), but without the seasickness – PERFECT!
If you want a great location, with the added benefit of being in the thick of it, surrounded by cafes, restaurants and shops, this is the Jersey accommodation for you. Located smack bang in the middle of St Helier, the Royal Yacht Hotel is the place to visit, eat, and drink for both locals and tourists.
Downstairs you'll find the popular Zephyr café spill onto Weighbridge Place, the classy cocktail bar on the second floor Drift bar, as well as fine dining Sirocco restaurant on the first floor. You really are spoilt for choice at this stunning hotel, and from the outside you'd never guess there was so much incorporated within their four walls. Make sure you check out Sirocco restaurant, with its open kitchen, Zephyr's all-day dining and in the old building is the Grill, where you can order steak any which way.
The decor at the hotel is luxury with dashes of wood and chrome throughout both the lobby and common areas, as well as the bedrooms. Most of the rooms also have balconies overlooking the harbour, which are created with sheets of curved glass to create waves across the front of the building.
The hotel is full of elegance and style, around every corner. Our room was stunning, with a massive double bed, hardwood furniture offset by deep blue and bronze soft furnishings, as well as a stunning bathroom, with underfloor heating and separate bath and shower in most rooms.
The Painswick The Cotswolds UK
Another Friday means another weekend break, and this time I headed back to one of my favourite places in the UK, The Cotswolds. This time however I was staying at The Painswick in the south of the region for a night away with one of my friends Anastazja. You could argue that every inch of idyllic England is wrapped up in the Cotswolds with the region running through five counties and countless towns and villages. The Cotswolds is the most beautiful place I know with rolling hills, ancient woodlands, houses oozing with history, world renowned arboretums and villages built upon honey colored stone of course…
The Painswick was the ideal location for our girls weekend away, situated in a handsome, 18th-century house with a restaurant and 16 stylish bedrooms. Formerly the oddly garish Cotswold 88 hotel, it was acquired by the Calcot Manor group who have given it a wonderful makeover, injecting panache for this former local historical manor.
From the moment we checked in, we were blown away by this magnificent building and the exterior is just the beginning. Inside there is witty artwork, striking prints, coffered ceilings, wooden flooring, velvet chairs and a comforting feeling throughout. I have previously stayed at their sister property Barnsley House around 30 minutes away, and it led with a similar décor. Read my review of Barnsley House.
Royal Lancaster London UK
A contemporary, stylish hotel next to Hyde Park and walking distance to Paddington station, Bayswater and Marble Arch, the Royal Lancaster London has Hyde Park as it's main attraction with many of the bedrooms looking over the park's lime and silver maple trees, and you can nibble on homemade bircher muesli while enjoying views of the Italian Gardens from your breakfast table. The convenience of Lancaster Gate is often underappreciated – with Oxford Street is a 15-minute walk away and Paddington Station a 20-minute amble.
Step through the revolving doors into a stunning gold and white marble lobby featuring a spectacular 21ft Nordmann Fir Christmas tree, alongside elegant decorations throughout the hotel, which will be unveiled on the morning of 1 December 2019.
With rooms starting at £259 per night, the Winter Wonderland package enables you to experience a luxurious stay with guaranteed early check-in at midday and late check-out at 3pm, a delicious buffet breakfast, a surprise festive gift on arrival, and fluffy Paddington Bear for the little ones. The package is available from 21 November 2019 to 5 January 2020. For the ultimate family getaway, the interconnecting rooms are perfect for a spacious stay. Enjoy 50% off the second bedroom when booked at the same time.
The hotel's convenient location just above Lancaster Gate Tube Station will whisk you to the sparkling lights of Oxford and Bond Street. After a day of shopping for Christmas presents, head back to the hotel for some delicious food. Relax in the elegant Park Restaurant, which overlooks Hyde Park and the Italian Gardens and enjoy a Festive Afternoon Tea with delicious sandwiches, warm bakes scones, and deliciously sweet cakes and delights. Priced at £39 per person, or £45-£49 per person including a glass of Champagne or Rosé Champagne.
Brompton Lakes Yorkshire UK
In January, we drove three and a half hours up the M1 to Richmond, North Yorks. We were staying at the wonderful Brompton Lakes,, Yorkshire, part of the Holiday at Home family. We went up there with our best friends Tom and Sophie to celebrate Theo's birthday in style.
After a chaotic festive period, we wanted a trip that would be a mix of adventure and relaxation and when we stumbled across Brompton Lakes we knew it was the perfect location with a hint of luxury, alongside a splash of wellbeing = my perfect trip! Brompton Lakes is a collection of 5* lakeside holiday lodges with hot tubs in Richmond, North Yorkshire, where you will find everything you need for a weekend retreat away from the chaos of everyday life with family or friends.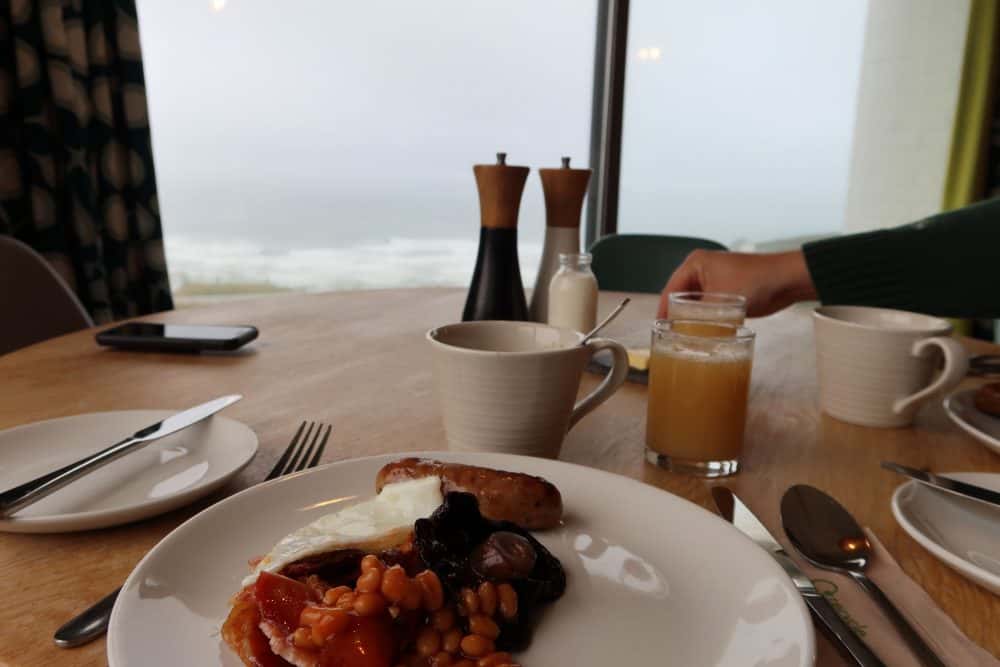 The Bedruthan Hotel Newquay UK
During our adventure on the Cornish coast, we stayed at two hotels, one close to the seaside town of Falmouth and another hotel close to Newquay called Bedruthan Hotel & Spa. If you are looking for some where to stay in Cornwall, then this hotel offers location, facilities and great Cornish cuisine all within the confinement of the hotel.
Only a five minute drive away from Newquay airport, the hotel is perfectly located for those coming by car and air. It's incredibly accessible for a weekend break from London, with it being 45 minutes away from Gatwick airport.
The hotel is also located right on the beach, with only a short walk to the sands and sea. You can take a short walk through the hotel's direct access to Mawgan Porth beach, which is popular with surfers in the summer, and only a five minute drive away is the famous Bedruthan Steps and coastal trail.
Woodside Bay Lodge Retreat Isle of Wight
Last month, over the bank holiday weekend, we headed off to the Isle of Wight for four days of adventures. To give ourselves a 'home' for the weekend we checked in to Woodside Bay Lodge Retreat, located on the North East shore of the Isle of Wight, close to Ryde. The resort boasts access to a beautiful shingle beach, surrounded by glorious woodland and if you're lucky views across to Portsmouth and Southampton. Luckily for us, we jumped on a Wightlink Ferry from Portsmouth to Fishbourne, which meant we only had a five minute drive to our resort once we docked in the Isle of Wight.
St Michaels Resort Falmouth UK
Are you ready for the ultimate Cornwall getaways? Located in the beautiful seaside town of Falmouth in the UK, the gorgeous St Michaels Resort is a hotel and spa worth visiting. Since 2002, St Michaels Resort & Spa has provided guests from all over the world with an environment in which they can relax unwind and enjoy the best in Cornish hospitality.
Their 'feel good again' philosophy is embraced in all aspects of the hotel including their health club and spa to the food in the restaurant and proximity to the open ocean. They believe that well-being is all about balance and your weekend break in Falmouth can be a mixture of relaxation and activities.
Me and Theo visited Falmouth at the end of September this year and had the best time exploring Falmouth, and the nearby towns and villages. Falmouth is it an underrated town in Cornwall and is often overlooked by the more popular towns of Newquay.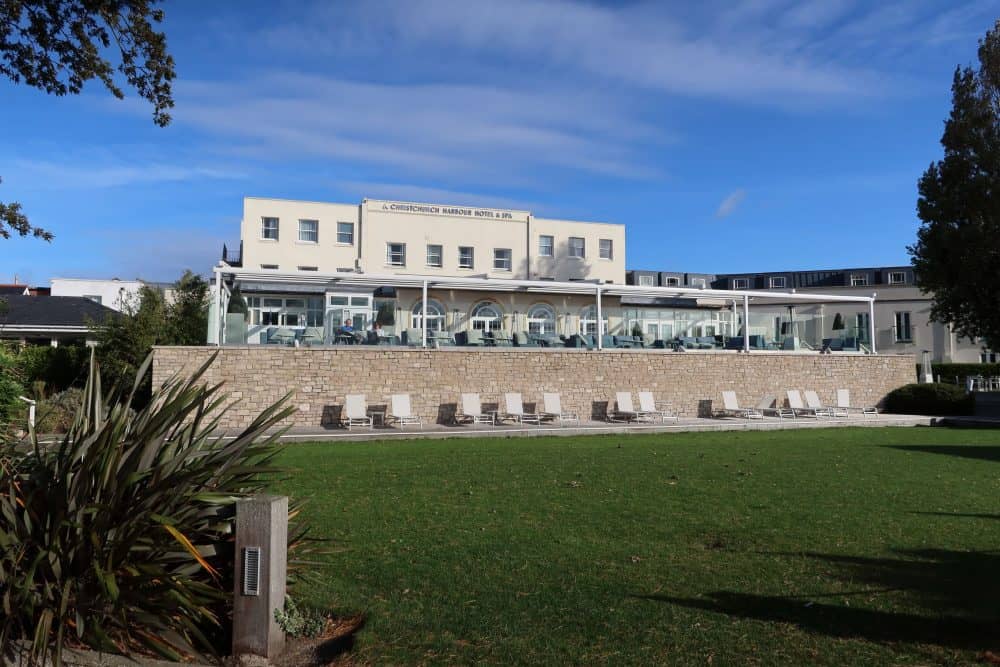 Christchurch Harbour Hotel Bournemouth UK
On a visit to Bournemouth, don't assume you need to stay in the town centre, head slightly down the coast to the east and you will stumble upon a gorgeous town called Christchurch. Sometimes forgotten, in the shadow of it's popular neighbour Bournemouth, Christchurch offers visitors the perfect balance between relaxation and proximity to the hot spots.
Located to the east of Bournemouth, Christchurch Harbour Hotel is a fantastic stay for couples, families and girlfriends. Offering possibly some of the best views to wake up to, the Christchurch Harbour Hotel & Spa in Dorset is a hotel which delivers. Whatever the season, this hotel offers guests a friendly, warm and attentive experience, through comfy beds, delicious food, and a location so you can take a breath and relax.
The hotel is located in a long Victorian building, painted white, giving off seaside vibes and calm collection. Whilst the exterior can seem a little simple, the interior is not – with luxurious fabrics, stylish decor and striking orange and navy blue palette. Just through the front door you will find a gorgeous open reception, with seating area, and further on through the rooms, you will find Upper Deck, a restaurant that overlooks the harbour.
Pennyhill Park Surrey UK
Home to the England Rugby training ground, Pennyhill Park Hotel & Spa in Surrey, is the ultimate luxury retreat and spa. In addition to spending time with my wonderful friends and family for my birthday, I was also treated to a wonderful spa weekend at the highly recommend Pennyhill Park Hotel & Spa, located close to Reading. Here is what we got up to during our overnight spa weekend at Pennyhill Park Hotel & Spa….
The hotel itself dates back to the 19th century and after many owners was bought by Exclusive Hotels in 1982 who expanded it considerably from its original 17 bedrooms. The hotel now has 120 bedrooms, ranging from doubles to suites and junior suites, some with four-poster beds, balconies, private patios and even a Roman-style marble bath.
We booked in for an overnight spa detox, staying in one of their beautiful suites, complete with double bathtub, walk-in showers and four-poster bed. We also had a small lounge area to sit, with super high ceilings, and a decadent feel. The room got a thumbs up from me for containing lots of information about the hotel itself, a full list of spa treatments and a walking map of the grounds. I certainly needed the map to find my way across the hotel complex to the spa and to find where we were to go for Afternoon Tea.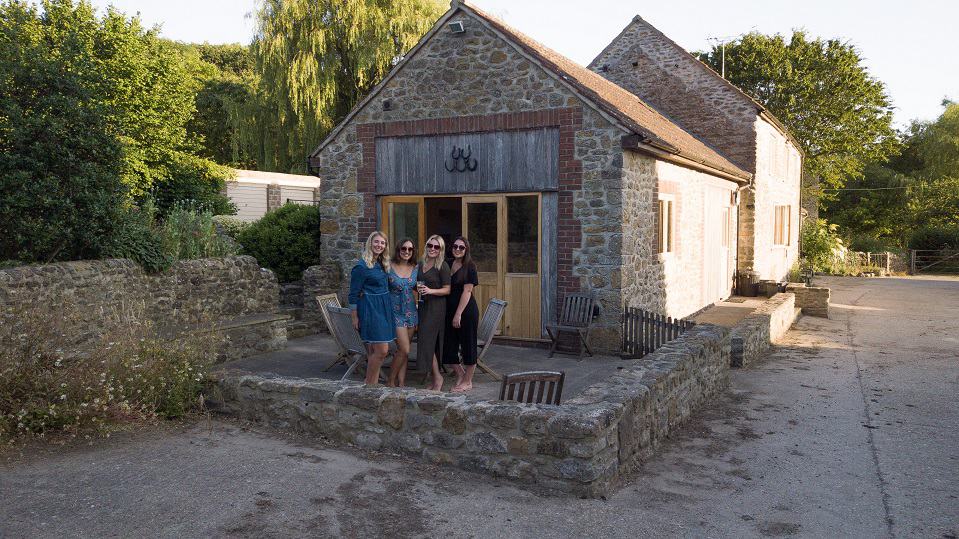 Sturthill Stable Dorset UK
As part of my amazing weekend away in Dorset, I stayed in the most adorable cottage to rent in Dorset called Sturthill Stable, through Classic Cottages. The cottage was perfect for our adventure in Dorset, and provided us with a great base to explore both Dorset and beyond. We spent the weekend following the coastal roads, spending the morning at Durdle Door, the afternoon at Lulworth Cove, and then sunbathing in the sunshine in the morning at Hive Beach just down the road.
Dorset is a land steeped in history, from the fossils at Charmouth on the Jurassic Coast to The Cobb at Lyme Regis. And you can also venture to inland Dorset, with its hamlets of thatched cottages, wooden-beamed pubs and watermills, and you'll feel as though you've walked into a living, breathing Thomas Hardy novel. We only spent a weekend in Dorset, but you could easily spend a week here exploring the AONB, eating ice creams at the beach, and dining with Hugh at River Cottage.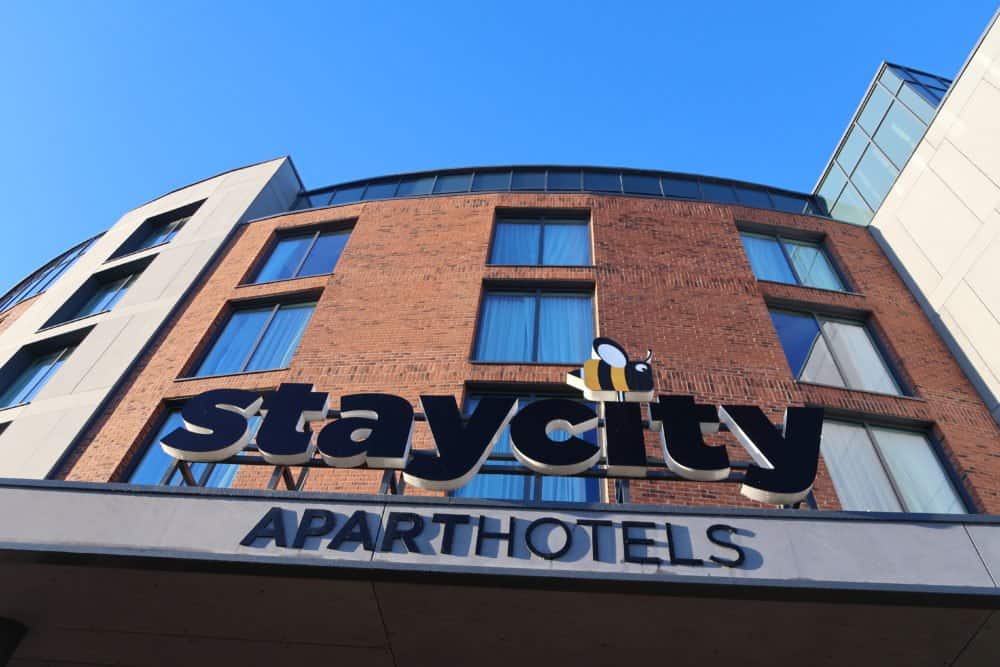 Staycity York UK
Conveniently located on Paragon Street, Staycity York offers 197 brand new apartments comprising of a mix of Studio, 1 bedroom and 2 bedroom apartments. Staycity York is adjacent to the city's popular entertainment venue, York Barbican, while also within very close proximity to the city centre and main transport links. It was only a ten minute stroll from Staycity York to the main tourist attractions in York, which meant it was easy to pop back to our hotel after a long day exploring the city, before we headed back out again for dinner and drinks in the evening.
Staycity Aparthotels are the perfect way to experience a new city – combining all of the advantages of a hotel with the comforts of home. The apartment is just like being in your own home – you can put your feet up in the living room, watch Netflix on the flat screen TV, browse the internet using the complimentary WiFi and help yourself to endless cups of coffee in the fully equipped kitchen. For breakfast we made full use of our kitchen, cooking up eggs on toast in the morning, and watching TV as the sun began to rose. There is also a Co Op convenience store below the hotel which was super useful for grabbing the essentials we needed e.g. wine, cheese….
Our apartment was a two-bed apartment, with ensuite bathroom in the double room, and further bathroom in the corridor. The apartment was decked out in a grey and white monochrome theme, with dashes of Staycity's iconic yellow throughout the apartment. They also had great modern bathrooms with a walk in rainfall shower and hand gel toiletries. Overall the apartment was great, and was exactly what we needed in terms of York accommodation for our weekend break away!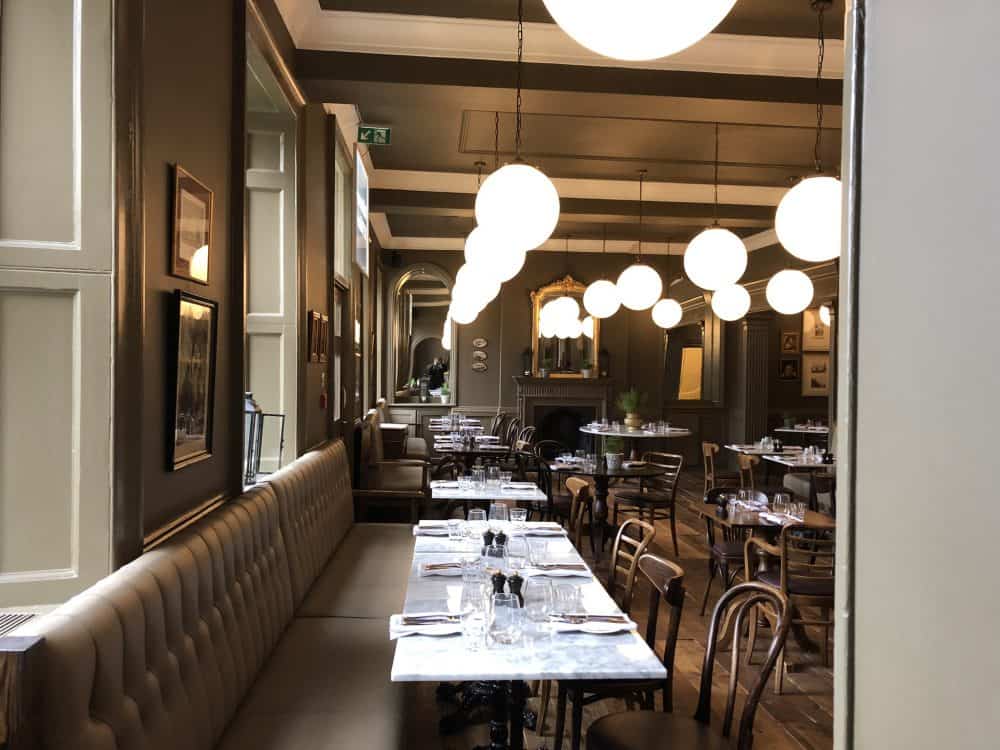 Abbey Hotel Bath UK
To celebrate World Sleep Day in March, I took a 24-hour trip to the wonderful city of Bath in the UK to stay at the newly refurbished Abbey Hotel. The stylish Abbey Hotel is perfectly located for a weekend break in Bath, with art-filled corridors, a classy bar and glamorous bedrooms. It was the perfect base to spend some time in the city with my friends Monica, Vicky and Emily, providing us with great access to the tourist hotspots but also somewhere to relax, unwind and get some sleep.
The Abbey Hotel spreads over three interconnected 18th-century townhouses overlooking an open, triangular area close to the rear of Bath Abbey known as Bog Island. The location is possibly the best selling point for me, as it is only a minute's stroll from Bath Abbey, the Roman Baths and Thermae Bath Spa. And to re-fuel afterwards, there are lots of cafés and restaurants virtually on the doorstep.
The hotel has a bold and unique look, offering stylish interiors, using leather, wood and strong dark colours to add luxury to every corner of this lovely hotel. This is particularly true in the plush and fun-looking ArtBar, where lampshades made out of decanters and dozens of glasses hang from the ceiling, and in the restaurant, which is painted pink and has long, beige drapes framing modern art.
Other posts that may help you:
The Best City Breaks for Couples
Beginner's Guide to Europe Interrail Routes
Copenhagen Chic at the Andersen Hotel
Best Vegan Restaurants in Malmo
Ultimate Guide to a Weekend Break in York
10 of the Best places to eat Brunch in London
The Best Weekend Trips in the UK
Sign up to AirBnB with this link and receive a £23 off your first booking.
To receive my articles and reviews straight to your inbox SUBSCRIBE HERE.
Did you know I also vlog my trips? Make sure you subscribe to my YouTube channel so you get alerted when all my travel videos goes live… CHECK THEM OUT HERE
Thank you for reading and as always happy adventuring!
If you've enjoyed this post, please share it for me with all your friends and family!
Sophie X