Manchester is slowly becoming my favourite city in the United Kingdom, and this blog post will certainly tell you why. As with my travels, most of the time I head off on a flight to somewhere in Europe, but back in March I decided I wanted to head north for a weekend in Manchester. The city is home to football, architecture, rooftop terraces and quirky Northern Quarter.
And it's also a pretty compact city with it being possible to walk from one end of the city to the other in less than 15 minutes, and everything seems so close and accessible. Here's my city guide to a weekend in Manchester….
TOP THINGS TO DO ON A WEEKEND IN MANCHESTER
Northern Quarter
Vinyl shops
Victoria Baths
Ancoats
The Lowry
Manchester Pride
National Football Museum
Chinatown
Manchester Central Library
HOW TO GET TO MANCHESTER
Its incredibly easy to get from anywhere in the UK to Manchester, especially by rail. The train from London to Manchester takes only 2 1/2 hours and is the easiest and fastest option. If you plan in advance you can get tickets for as little as £15 but we booked within four weeks of travel and it was about £50 return. When you're in Manchester you can walk everywhere – there's no need for a car and if you do want to head out of the city to Salford or Trafford then hire an Uber as they are super easy to use. There's also a tram, with a new stop heading over to the Trafford Centre coming in 2019/2020.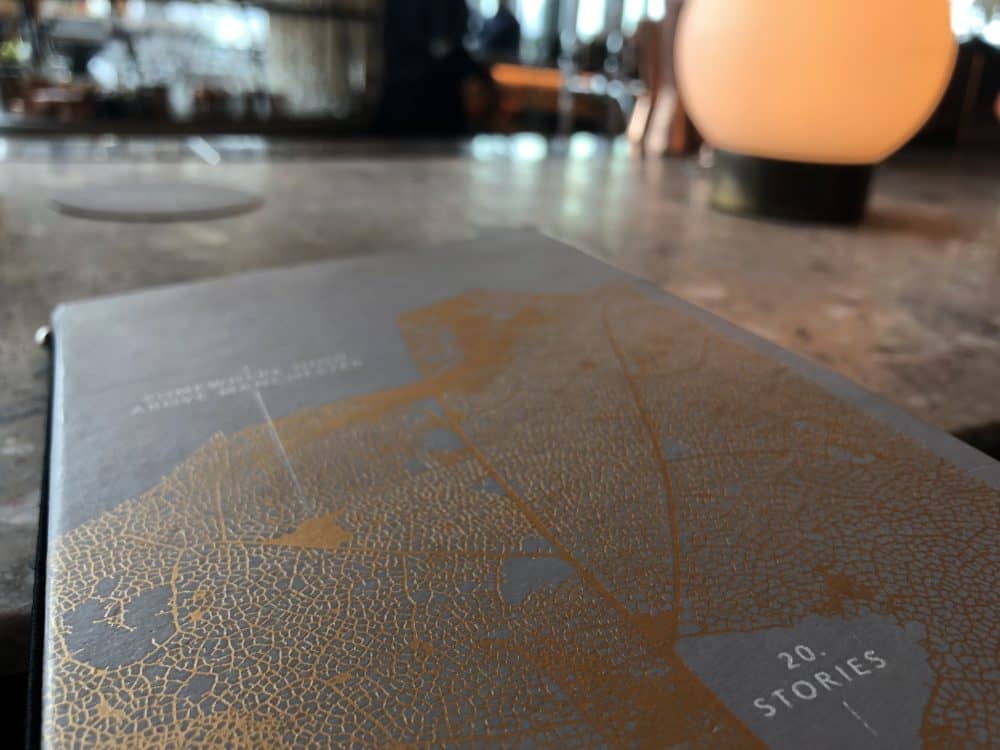 WHERE TO STAY IN MANCHESTER
Budget
Travelodge Manchester Central is basic but worth the money with a great location and access to all the hotspots in the city, including the bars. Prices start at £60
DoubleTree by Hilton Manchester Piccadilly is great for the location, connected to Manchester Piccadilly station and is a super-comfortable, modern hotel. Prices start at £100
Hotel ibis budget Manchester Salford Quays is a 21-minute walk to Media City UK, a 15-minute walk to Old Trafford, a 14-minute walk to the Lowry Theatre with easy access to the city. Prices start at £90
Mid-range
The Midland Hotel is iconic and has a lot of history. It is also centrally located with amazing architecture and it's loved by locals and tourists alike. Prices start at £100
Didsbury House Hotel offers a greener, quieter go-to – but not too far outside the city centre. The 27 rooms at this branch of the Eclectic Hotel group are totally irresistible. Prices start at £135
Hilton Manchester Deansgate occupies the lower 23 floors of Manchester's tallest building, the 47-floor Beetham Tower. The views are amazing! Prices start at £170
Luxury
The Principal Manchester is another 5* hotel in the centre with a decadent feel and amazing food at The Refuge! Prices start at £170
The King Street Townhouse is the first 'baby grand' hotel in Manchester, and offers incredible views of the city. It's in the former Manchester Salford Trustees Bank building so has a long history too! Prices start at £190
Great John Street Hotel is a red-brick boutique hotel is part of Manchester's Eclectic Hotels group, which also counts King Street Townhouse among its establishments. Prices start at £270
WHERE TO EAT IN MANCHESTER
Neighbourhood is an amazing cafe located centrally with an amazing bottomless brunch. It's the perfect place to head with your girls on a Saturday morning! For only £30 per head you get to choose a brunch dish and unlimited drinks for 1.5 hours.
Albert Schloss – Albert's Schloss is Manchester's first Tankovna, serving the freshest Pilsner this side of the Danube. Add to this, 10 heritage brews on the taps, Alpine cocktails, homemade Schnapps, an uber wine list and 'push for Prosecco' buttons on every table. We headed here on the Friday night when arrived and it was heaving, with an amazing atmosphere and crowd, before the drag queens even arrived!
Mackie Mayor – A huge converted Grade II-listed building close to Band on the Wall that promises 400 seats and cracking food from the likes of pizza Gods Honest Crust. The people behind it are also responsible for the regenerated Altrincham Market. A game-changer for the region's culinary offering if ever there was one.
Evelyn's Cafe – We stumbled across Evelyn's not long after arriving in the city, and it was an amazing place to sit down, grab a glass of wine and relax. It's also great for coffee and brunch, where you can dine all day!