At the beginning of the summer and my best friends headed down to the coast for a weekend by the sea and a well-needed catch up. For our holidays in Dorset, we stayed just outside the beautiful town of Bridport, in an adorable cottage on a working dairy farm, through accommodation provider Classic Cottages.
We spent the weekend driving around Dorset, up and down the coastal roads, spending the morning at Durdle Door, the afternoon at Lulworth Cove, and then sunbathing in the sunshine in the morning at Hive Beach Cafe just down the road.
The cottage was perfect for our adventure in Dorset and provided us with a great base to explore both Dorset and beyond. For our weekend by the sea, we decided to take a relaxed approach to explore, heading out to the eastern tip of the county on Saturday, heading back west, through Durdle Door and Lulworth Cove.
Then on Sunday we explored the villages around Bridport, before heading on to the west coast, and exploring the towns around Axminster.
Dorset is a county with a long history and provides visitors with the best of both, the countryside and the ocean.
You can venture to inland Dorset, with its hamlets of thatched cottages, wooden-beamed pubs and watermills and then within minutes you can be looking out to sea, with the pebbled beaches and ice cream huts dotted along the beaches.
And Devon is also the next county along, with just as much to offer, as well as the famous River Cottage.
So, what are we waiting for, here is my guide to a weekend in Dorset…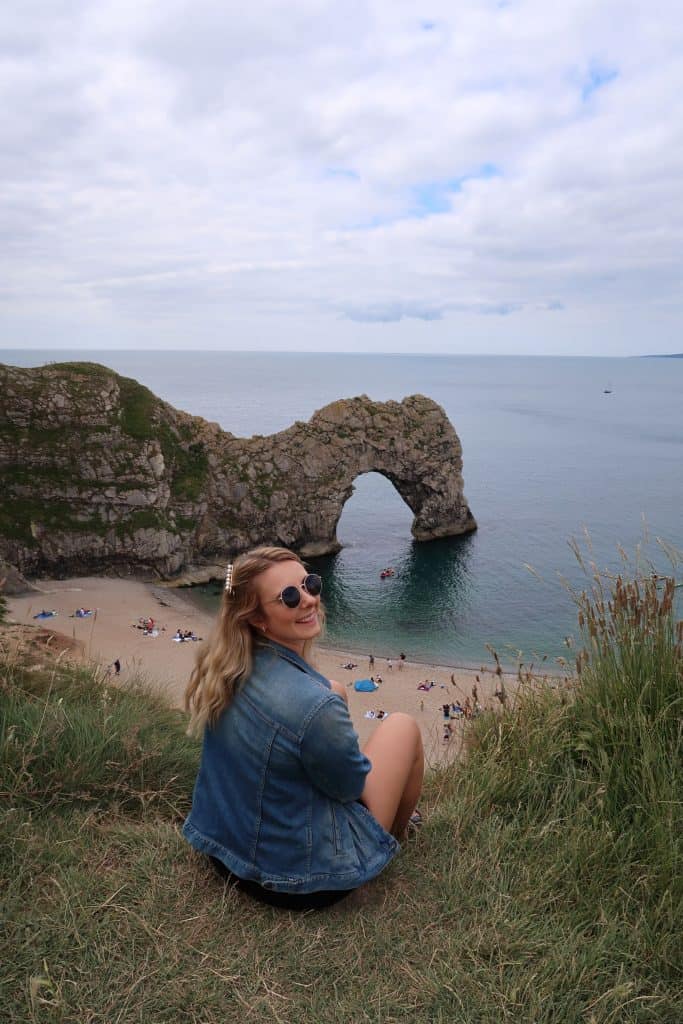 How to get to Dorset
We drove the three hours down to Dorset in the brand new Citroen C5 Aircross, which had been gifted to me for the weekend by Citroen. I hadn't realised until this trip how enjoyable driving long distances could be, until I drove the distance down to Dorset in this amazing car. The wonderful Citroen C5 Aircross was an absolute breeze to drive, with advanced comfort, incredible suspension and incline-adjustable seats.
The C5 Aircross SUV is the newest addition to the Citroën range and has a classic SUV shape, with robust and muscular design. Its unique personality and strong style is something I loved, as it oozed personality and character. The cabin of new C5 Aircross SUV is spacious and stately and incorporates generous and flowing shapes, while remaining attentive to the more basic aspects, but they realise how important those elements still are.
I couldn't believe how comfortable it was to both drive and be a passenger, on the drive down it was simple, easy and comfortable to drive, with automatic drive, spacious seating and easy to use robush 12.3′-inch screen dashboard, including satellite navigation, with options for audio control, temperature gauges, telephone, multimedia system, and rear-view mirror; all which gave me a feeling of control and confidence when driving. Then on the return, my best friend Amy drove and I was a passenger in the back with Grace. I slept for most of the journey home and enjoyed every moment being a passenger, and whilst awake I got to enjoy the amazing views of the United Kingdom's countryside.
The new C5 Aircross SUV stands out as the most comfortable SUV in its segment thanks to two exclusive Citroën innovations: suspension with Progressive Hydraulic Cushions® and Advanced Comfort seats. Efforts have focused in particular on interior space and interior luminosity, including the large panoramic sliding roof and drivers can also benefit from driving aids, such as automatic emergency braking, blind spot monitoring or adaptive cruise control (with automatic stop).
It's also got a massive boot for all the family and friends suitcases, and to top it off, there are also 19 driver assistance technologies and six connectivity technologies. At 4.50m long, it stands out for its powerful and dynamic personality, without being aggressive. It brings a breath of fresh air to the SUV market with its wide and powerful front-end design, high sculpted bonnet and flowing lines punctuated with strong graphic features such as the Airbump®.
Credit: Copy taken from the Citroen website for accuracy.
When to go to Dorset
The best time to go to Dorset is in the summer or spring months, from May to September. We visited Dorset in July and although the sun was hidden behind the clouds for most of our trip it was warm and we could wear shorts when out and about.
We also spent time on the beach relaxing, despite there being on sunshine. The average temperature in July and August is approx 21°C, making for pleasant summer temperatures. You'll find some lovely places to visit in Dorset all year round.
A weekend in Dorset
Dorset Holiday Cottages: Sturthill Stable
Classic Cottages provide the most amazing holiday cottages in Dorset are perfectly placed for exploring our amazing ancient county. As well, as beautiful views across the hills, the coastline is also pretty special, with cliffs rippling up out of layers of centuries-old sediment, bringing fossilised treasures for lucky beachcombers.
For the ultimate adventure in Dorset, you'll need good walking boots and perhaps your swimming gear to have a paddle around Lulworth Cove and swim through Durdle Door.
Our home for the weekend was the wonderful Sturthill Stable, a beautiful barn conversion at the heart of a working dairy farm and is only 15 minutes from Dorset's spectacular Jurassic Coast. The cottage is set in a rural setting which will please the whole family, with tennis courts on-site, countryside walks, village pubs and cows just outside your window. When we arrived after a weary four-hour drive from Buckinghamshire, we were welcomed with open arms, by the lovely owner who showed us the cottage and where everything was.
The cottage was surprisingly big, with a large open plan kitchen and dining room, large lounge, games room and wash facilities downstairs, and then upstairs there were three bedrooms, one of which was a master bedroom with ensuite and king-size bed, whilst the other two rooms were set out as twin rooms, with an adjacent bathroom.
I managed to reserve the master bedroom for myself, which was lovely to get some space and relax in a large bed, with a skylight looking out up to the stars, whilst the other girls split themselves between the two other rooms. We spent most of our time at the cottage in the huge kitchen and dining room, where we had dinner both nights and played games in the evening.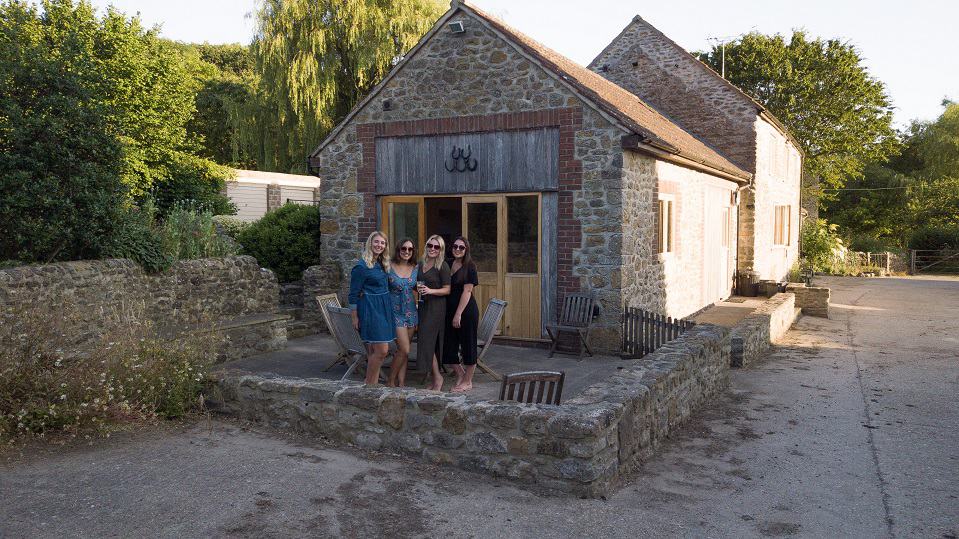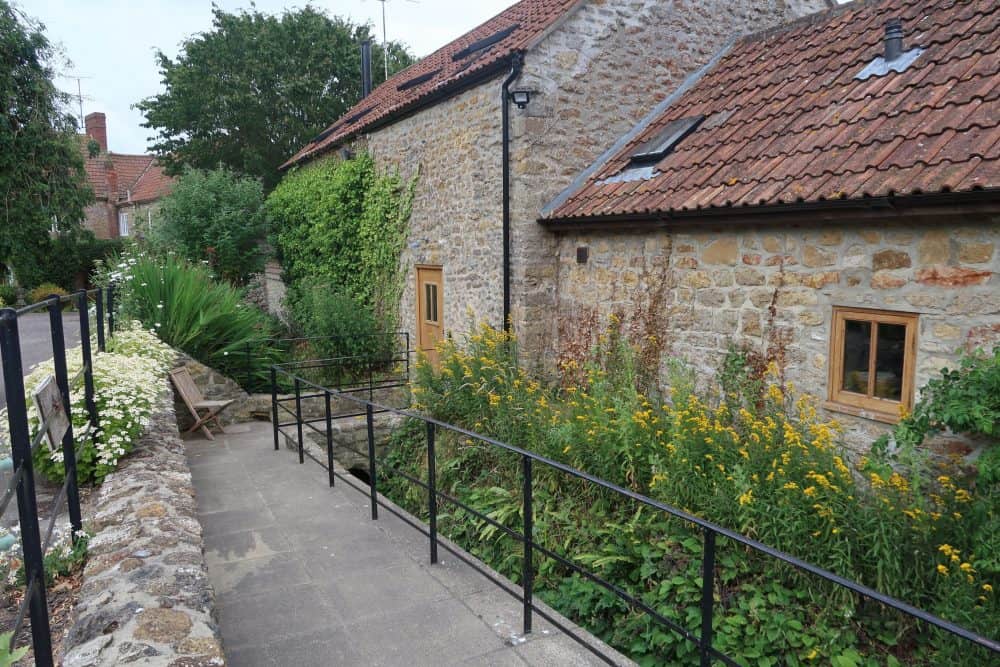 Holidays in Dorset
What to do in Dorset: 10 Things to do in Dorset
A guide to help you plan the perfect trip to Dorset, including where to stay and eat, family days out and stunning walks.
Best things to do in Dorset
Durdle Door and Lulworth Cove
Located on the Lulworth Estate in south Dorset, Durdle Door is an entirely natural limestone arch, formed simply by waves eroding a hole through the middle. As one of Dorset's most photographed landmarks, Durdle Door is worth the car journey. This spectacular coastline was designated England's first natural World Heritage Site by UNESCO in 2001.
We visited in July and it was lovely weather but too busy. Also around the corner, only half hour walk away will lead you over to similarly picturesque Lulworth Cove, which is perfect for a picnic.
River Cottage HQ
We were lucky enough to be invited to River Cottage HQ in Axminster which is a short journey from the Jurassic coast where we were staying. As a huge fan of Hugh Fearnley-Whittingstall's famous Channel 4 cooking show I was so excited to visit the famous river cottage where the series was filmed from 1999-2002. Sundays were made for leisurely lunches, and River Cottage is no exception.
The Sunday events are a family affair, set against the breathtaking backdrop of River Cottage HQ where you can relax, explore the famous surroundings and enjoy a delicious lunch, fresh from the River Cottage kitchen.
Lyme Regis
We didn't get enough time to visit Lyme Regis but I was told the beaches and cliffs here that form part of the Jurassic Coast, alongside the bustling harbour and rip-roaring independent shopping, was why so many people raved about this coastal town.
Lyme Regis is high up there on the list of places to visit within Dorset and is popular with both families and fossil-hunters, there's even a dedicated annual Lyme Regis Fossil Festival. There's also some amazing fish and chips at Hix Oyster & Fish House, before you enjoy an ice-cream at gelateria Frank & Beans.
Bournemouth
Located as soon as you enter Dorset, Bournemouth is the main city in the county and it's somewhere I actually spent another weekend later in the year (Updated 2019). It has seven miles of golden sandy beaches, world class entertainment, great shopping, a wonderful art collection at the Russell-Cotes Museum and Art Gallery. There are also festivals throughout the year including the legendary Bournemouth Air Festival, and much more.
Brownsea Island
The largest of the islands in Poole Harbour, Brownsea Island is in fact where the Scouts originated from back in 1907 and is only accessible by ferry or private boat. Most of the island is owned by the National Trust, but Dorset Wildlife Trust owns some too. It's world famous for its wildlife and you could even see an indigenous red squirrel, spotted Silka deer or roaming peacock on the island.
Dorchester
Dorchester has been the county town since 1305 and offers a wealth of great things to see and do. Dorchester was the next town along from our cottage and had a lot to offer including five museums: Dorset County Museum, The Keep Military Museum; Tutankhamun Exhibition; Terracotta Warriors Exhibition, a Dinosaur Museum and the Teddy Bear Museum. Dorchester is associated with the famous writer and poet Thomas Hardy, and you can find out more about him and his writing at Dorset County Museum.
Abbotsbury Subtropical Gardens
Set in its own microclimate in a woodland valley, the dreamy Abbotsbury Subtropical Gardens flourish with rare and exotic plants from all over the world, including eucalyptus and banana plants. Bring your dog along on a lead and admire blissful views of the Jurassic Coast from the top of Magnolia Avenue and ramble along palm tree-lined pathways. Credit: Visit England
Hardy's Cottage
Capturing the essence of the West Country perfectly, was famous writer Thomas Hardy and his birthplace is the quintessential country cottage in Higher Bockhampton. The house is a beautiful English cottage, and visitors can access all the rooms in the house including the author's old bedroom, where he wrote the classics 'Far From the Madding Crowd' and 'Under the Greenwood Tree'. To get the full Thomas Hardy experience, visit nearby Max Gate, just outside Dorchester.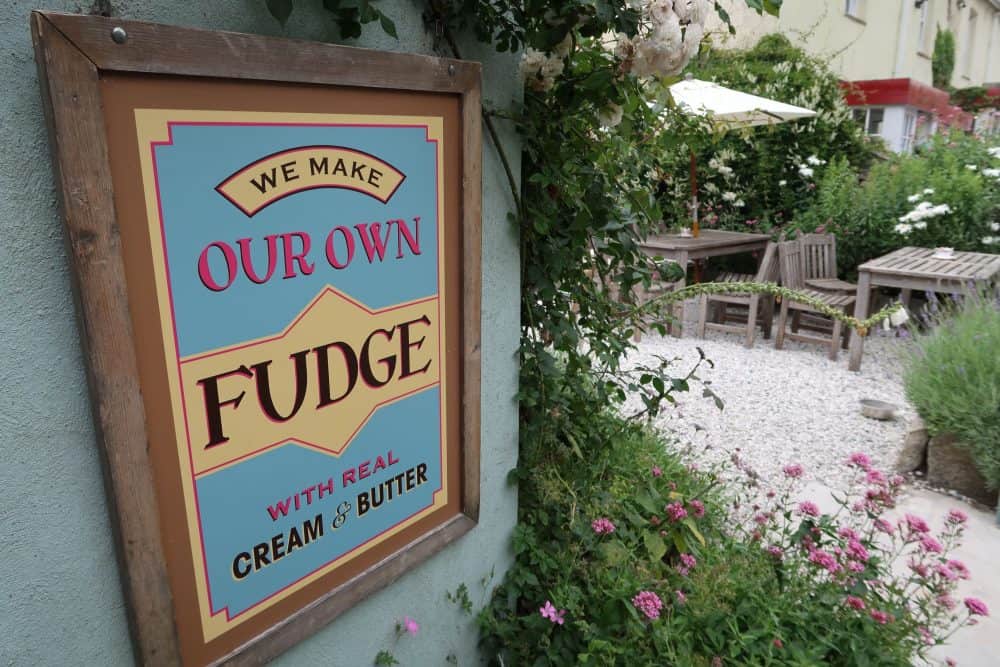 Sandbanks
This stretch of sand in Poole Harbour is the most expensive bit of coast in Britain and where some of the UK's richest celebrities live and breathe. Poole Harbour has been likened to Palm Springs, if a little colder, and there is a whole island's worth of impressive multi-million pound houses along Sandbanks are certainly worth a nosy, including Harry Rednapps million pound house. Close by there is also seafood spot Storm where you can grab some lunch.
Bridport
Our cottage was just outside Bridport, and we headed here for fish & chips the evening we arrived, and headed here for the supermarket too. Bridport holds a popular farmer's market every second Saturday of the month and was voted the 'best Farmer's Market in Dorset' in previous years, selling cheese, chutneys, breads, meats, local veg.
Another lovely thing to do in Bridport is to swing by Furleigh Estate Vineyard and Winery for a bottle of local wine.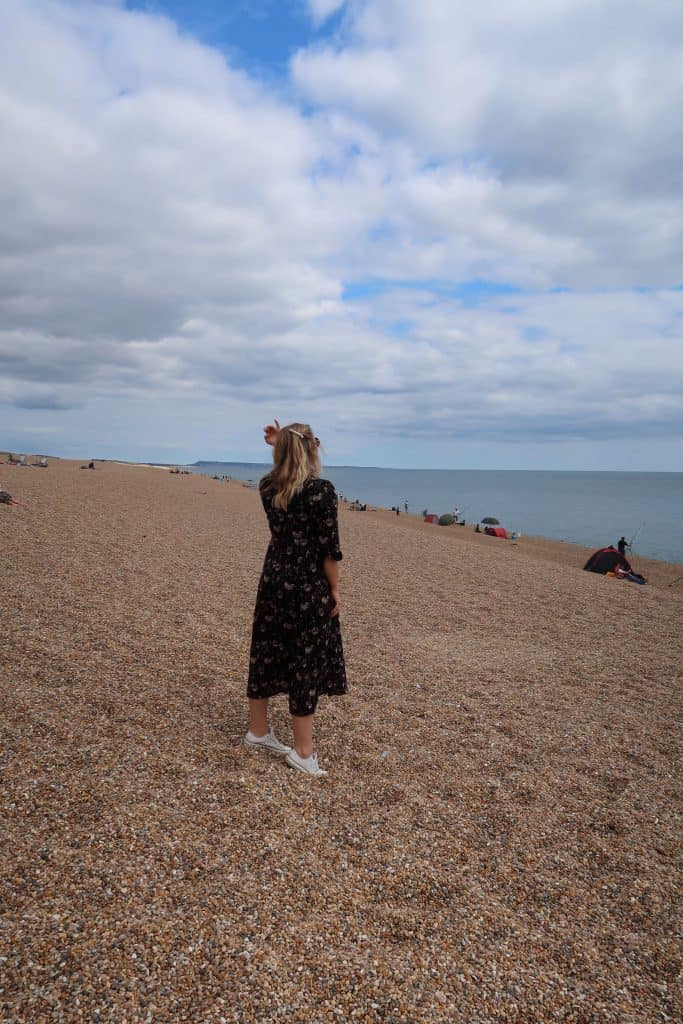 *This was a sponsored press trip in collaboration with Classic Cottages
---
My Travel Tips and Recommendations
Flights
To book flights, I always use flight search engine, Skyscanner, I regularly use the Everywhere tool to find the cheapest places to travel. It's how I get to travel so much all around the world. I find it the easiest way to compare flight prices across airlines and get the best deals.
Accommodation
For accommodation, I usually book most of my hotels or hostels through Booking.com. I love using this platform as it provides me with some amazing deals for accommodation all around the world. Or if you prefer, I also recommend using Airbnb. If you haven't signed up with Airbnb already, you can use this link to get £25 off your first visit!
Photography and Technology
Here is a list of the technology I always travel with:
Travel Insurance
Picking travel insurance that covers you in all eventualities is an essential part of planning a trip for every single person. If you can't afford travel insurance, you can't afford to travel. You never know what's around the corner. World Nomads is an affordable option that I personally recommend. BOOK HERE
Other posts that may help you:
Ultimate Guide to a Weekend Break in York
10 of the Best places to eat Brunch in London
The Best Weekend Trips in the UK
Ultimate Guide to Columbia Road Flower Market London
Log cabins with hot tubs in the UK
Sign up to AirBnB with this link and receive a £23 off your first booking.
To receive my articles and reviews straight to your inbox SUBSCRIBE HERE.
Did you know I also vlog my trips? Make sure you subscribe to my YouTube channel so you get alerted when all my travel videos goes live… CHECK THEM OUT HERE
Thank you for reading and as always happy adventuring! If you have any questions about the destination please leave these in the comments below.
If you've enjoyed this post, please share it for me with all your friends and family!
Sophie X