My absolute favourite, next up on my list of national parks in UK, Snowdonia national park with the famous Mount Snowdon.
Located in Wales it is the highest national park and home to the highest mountain in England and Wales. This national park is perfect for those seeking adventure.
The vast landscape offers nine mountain ranges, and twenty-three miles of coastline to explore, which is perfect for enjoying the natural landscape and stargazing. The rugged mountains offer ample opportunities to discover new activities from climbing, and bouldering to hiking and caving.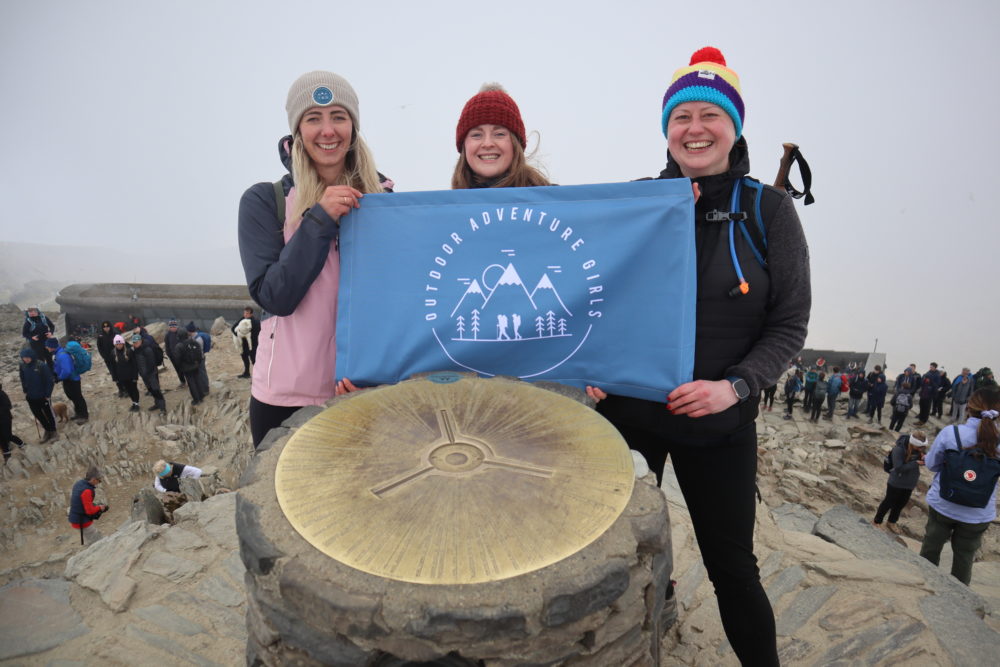 *Since this blog post was written Wales' highest mountain will be referred to by its Welsh name, rather than the English equivalent, park authorities have agreed. Snowdonia National Park Authority voted to use Yr Wyddfa and Eryri rather than Snowdon and Snowdonia, after 5,000 people signed a petition calling for the change.
Naomi Jones, the park's head of cultural heritage, said
"By referring to our most renowned landmarks by their Welsh names, we give people from all over the world the opportunity to engage with the Welsh language and its rich culture."
Where is Snowdon?
Snowdonia is a region in northwest Wales concentrated around the mountains and glacial landforms of massive Snowdonia National Park.
The park's historic Snowdon Mountain Railway climbs to the summit of Wales's highest mountain, Snowdon, offering views across the sea to Ireland.
The region is vast, spread across 2,132 km² and it is important to remember Snowdonia National Park is not just Snowdon, it has many other mountains which are amazing day hikes to add to your hiking bucket list.
The national park is also home to an extensive network of trails, over 100 lakes and craggy peaks like Cader Idris and Tryfan.
How to get to Mount Snowdon
It is really easy to get to Snowdon, despite it looking quite challenging on the surface. There are railway stations at Bangor and Betws-y-coed that are the best train stations to head to, for anyone wanting to climb Mount Snowdon. You can also travel to Bangor which has a direct service from London Euston and then you can take a bus to Llanberis.
The train station in Betws-y-coed is very popular and places you really close to Mount Snowdonitself. Then from there you will need to catch one of the Sherpa buses from Betws-y-coed to Pen-y-pass where you can start your hike up Snowdon via Miner's Track.
What is the sherpa bus?
Based within the national park of Snowdonia you will find the Sherpa network, which travels between Llanberis, Nant Peris and Pen y Pass and sometimes other locations. You can check the bus timetable for the Snowdon Sherpa for more details.
Top tips for hiking Mount Snowdon
Before heading off to climb Yr Wyddfa (Mount Snowdon) please check the parking / climbing / weather conditions situation on the Snowdonia National Park website.
Hiking in Snowdonia is an amazing weekend adventure, and the top of everyone's list when spending time in the national park is of course to summit Mount Snowdon.
There's something so beautiful and wild, all at the same time, about the Snowdonia landscape, with magnificent peaks rising up high above the deep valleys, set seamlessly against lakes and rivers dotted around the valley floors.
There's Yr Wyddfa (Snowdon) Wales' highest mountain which is a bucket list hiking activity, and it dominates the skyline of North West Wales.
But be prepared, on average Mount Snowdon takes around 6-8 hours (up and down) to conquer and although is a popular mountain to climb, can still come with it's dangers.
What starts off as a sunny day at the bottom can rapidly turn into ice-cold winds, heavy rain and thick mist halfway up.
Train up Mount Snowdon: Hafod Eryri (the toilets and cafe at the top of Snowdon) is closed until 2023. And the Snowdon Mountain Railway is currently only running to Clogwyn Station, which is ¾ distance to the summit of Mount Snowdon.
Other recommended blog posts
There are six recommended paths all with different classes of recommended ability, and all which go a slightly different route up Mount Snowdon.
I would recommend allowing at least 6 – 8 hours to get there and back, and for the exact route I would recommend downloading the Snowdon Walks app or joining a walking group, like Outdoor Adventure Girls.
The Llanberis Path
9 miles/14.5 km
Begins in Llanberis and is known as the 'easy' path but it is the longest route
The Miners' Track
8 miles/13 km
Begins at Pen y Pass and includes a steep climb to the top
The Watkin Path
8 miles/13km
Begins at Pont Bethania and includes some interesting stops including the Insta famous wild swimming spot
The Pyg Track
7 miles/11 km
Also begins at Pen y Pass, with a steep climb in places and joins back up with Miner's towards the summit
Snowdon Ranger Path
8 miles/13km
Begins at Llyn Cwellyn and goes up the side of Mount Snowdon
The Rhyd Ddu Path
8.5 miles/12km
Begins at Rhyd Ddu car park, is a less popular route but does include a steep ridge at the top
What to pack for hiking Snowdon
It is really important to be prepared with clothing and your day pack. I have listed a few important tips below but also check out my hiking checklist.
Ankle supporting walking boots, not trainers and definitely no flip flops
Walking trousers or leggings
Mid and base layers
Waterproofs
Spare socks
Backpack
First aid kit
Torch and whistle for safety
Map and compass
Lots of water
Snacks
Outdoor Adventure Girls friends!
If you on a bigger trip exploring more of Europe check out my guides to France, Germany, Greece, Iceland, Italy, Portugal, Spain and United Kingdom.
---
My Travel Tips and Recommendations
Flights
To book flights, I always use flight search engine Skyscanner, I regularly use the Everywhere tool to find the cheapest places to travel. It's how I get to travel so much all around the world. I find it the easiest way to compare flight prices across airlines and get the best deals.
Accommodation
For accommodation, I usually book most of my hotels or hostels through Booking.com. I love using this platform as it provides me with some amazing deals for accommodation all around the world. Or if you prefer, I also recommend using Airbnb.
Travel Insurance
Picking travel insurance that covers you in all eventualities is an essential part of planning a trip for every single person. If you can't afford travel insurance, you can't afford to travel. You never know what's around the corner.
Thank you for reading and as always happy adventuring! If you have any questions about the destination please leave these in the comments below.
If you've enjoyed this post, please share it for me with all your friends and family!
Sophie X