About a month ago, Theo, I and our two friends headed down to Forest Holidays Thorpe Forest in Norfolk to spend a long weekend with Forest Holidays. When I was invited me to visit Forest Holidays Thorpe Forest and stay in one of their cabins I jumped at the chance, this was me – a log cabin in the woods, cycling, canoeing, eating lots of food and drinking lots of wine.
We were joined by our two friends who were also after a fun weekend of watching films, pub lunches, lazy mornings and cycling around the forest. Forest Holidays Thorpe Forest have an array of luxurious cabins in nine woodland locations around the UK and they follow the ethos of simple luxury. The simple is the log cabin, wilderness stuff and the luxury is the private hot tub, state of the art facilities and a great multimedia centre.
What is Forest Holidays
Forest Holidays Thorpe Forest are privileged to be situated in beautiful corners of the UK's forests. Their promise, hand in hand with their local partners, Forestry England, Forestry and Land Scotland and Natural Resources Wales is to help the forests thrive, so that they are better than ever for future generations.
Over the last 45 years, they have sustainably created a small number of cabin locations in Great Britain. Whilst they occupy just 0.02% of the Britain's forests, the benefits each location brings to its local community are considerable. Their locations remain in public ownership, are Countryside and Rights of Way designated and open to the public.
Whether you want to climb a mountain or gaze at the stars from a hot tub, a weekend break with Forest Holidays Thorpe Forest is the escape you have been searching for. Choose one of 11 amazing forest locations, from lochside views in Scotland to bluebells and beech trees in Hampshire. Wherever you are in the UK there's a Forest Holidays Thorpe Forest location close enough for a weekend break, and yet far, far away from the day-to-day.
Stay in a cabin with nature on your doorstep and a host of exciting attractions to discover. Fill your days with activities, from leisurely cycle rides through the forest to adrenaline-fuelled adventures at local theme parks. Spend your evenings gathered in the glow of a log-burning stove, reconnecting with your favourite people. Whatever your party size, choose a cabin to suit, from a one-bedroom Golden Oak Hideaway for romance, up to a five-bedroom Golden Oak Treehouse, which includes a separate fairy-tale suite across a wooden bridge.
A weekend in the forest leaves you refreshed and renewed. Easy to organise and easy to get to after a week at work, it's a chance to relax completely, whatever relaxation means to you. If that's canoeing down a river before exploring a cave, do it. If it's a lazy, long weekend of in-cabin spa treatments, convivial evenings in a cosy cabin and lying in a hot tub with the sound of birdsong, do that too. With locations across Britain, Forest Holidays Thorpe Forest is a great choice for a weekend break, keeping travel times short and allowing you to switch off completely.
(Credit: copy taken from Forest Holidays Thorpe Forest website for accuracy)
Where is Forest Holidays
Forest Holidays Thorpe Forest cosy woodland lodges with hot tubs are situated in ten secluded locations around the UK. From the tranquil millpond setting at Deerpark to the mountain and loch views at Strathyre and Ardgartan Argyll, they offer a sense of freedom and adventure.
In little over an hour after leaving London you can be relaxing in a log cabin at Blackwood Forest. At Forest of Dean and Thorpe Forest you can choose a woodland lodge or a meadow cabin, and our cabins at Sherwood Forest are hidden amongst the towering pine trees.
The log cabins at Cropton and Keldy are on the edge of the dramatic North York Moors National Park, and Beddgelert sits in the heart of Snowdonia National Park in Wales. Each location offers something different and every destination offers the luxury of a cabin holiday in the unsurpassable beauty of the UK countryside.
Choose a location below or find inspiration for holidays in Scotland, Wales, Hampshire, Cheshire, Yorkshire, Cornwall, Gloucestershire, Nottinghamshire, or Norfolk.
Ardgartan Argyll
Beddgelert
Blackwood Forest
Cropton
Deerpark
Delamere Forest
Forest of Dean
Keldy
Sherwood Forest
Strathyre
Thorpe Forest
We stayed in a Silver Birch cabin which is described as 'affordable quality' with the Copper Cabins which are basic and Golden Oak which are luxury cabins. The Silver Birch ticked the affordable quality boxes perfectly and was a great unique way to do a staycation in the UK with our best friends. All the cabins are self-serving (but you can order food in, from the TV!) and if you do forget anything there is a fully stocked shop in the main reception building. They sell everything from milk to bread, to burgers and shepherd's pie.
On the Friday we checked in and were sat down at reception by a lovely man who talked us through everything we needed to know for the weekend. We headed over to the cabin and unpacked before walking over to the bike hire hut and getting our bikes fitted. The man at the bike shop was a little odd but he sorted us out quickly and we didn't have to wait long before we headed off in to the forest for a quick ride.
On the Saturday after a late night drinking wine on the Friday we had a lovely lie in and the boys went to the shops to get in food to make a fry up. We then had canoeing booked in for the afternoon from 2-4 so we headed on down on our bikes to the river side and jumped (not literally) in to our canoe. The canoeing was great, really good fun but tiring – not quite a hangover activity. I let Theo do most of the paddling as I sit back and enjoyed the beautiful Norfolk countryside. As the day drew to a close we popped on the hot tub, got dinner ready and sat back in to relax for the evening.
Once the sun sets, the forest completely changes and it becomes a magical wonderland. You feel like you are the only people out in the forest minus the odd dimmed light from the cabins across the way. I did try to gaze up at the stars but there were so many trees (not a bad thing) I couldn't quite star gaze from the hot tub.
Then on the Sunday we grabbed our bikes and headed off on a 20 mile bike ride around the forest and in to the Norfolk countryside. We checked in at the reception building before we left and they provided us with some wonderful maps of the local area and pre-planned routes for you to follow. They include various different routes for different timings and difficulties.
Overall we had a wonderful weekend and we felt truly relaxed when we returned to work on the Tuesday after bank holiday Monday. The cabin was wonderful, especially with the addition of the hot tub (apparently there is a proven medical benefit of hot tubs – who knew!?), the staff were friendly, the location was on point and the activities on offer were just enough.
The only cons we experienced were check in and check out times. You can't check in till 4pm and you have to check out at 10am so even though it is sold as a long weekend it doesn't actually feel like it. We arrived at 5pm after work and left at 10am on Monday morning. I think if it hadn't been a bank holiday I wouldn't have booked the Monday off work as it just wouldn't be worth it if you have to check out at 10am. I believe that because this isn't a cheap break the check in and check out times should be extended (without having to pay even more to stay longer). Other than that, it was brilliant!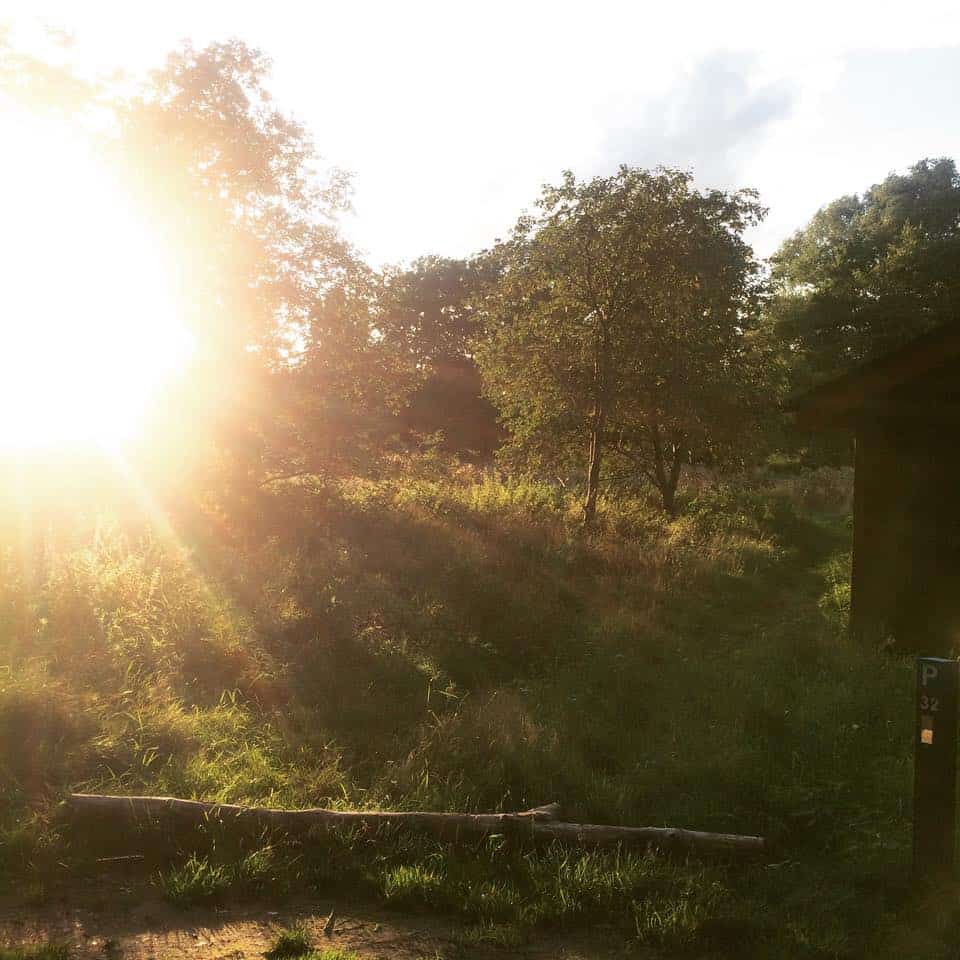 Cabins at Forest Holidays Thorpe Forest
When you have a family group that doesn't fit the standard two-plus-two of most holiday accommodation, you can find your options limited. At Forest Holidays Thorpe Forest, UK breaks for families of five or more are easy in their spacious cabins. Stay in anything from a cosy two-bedroom cabin up to a fabulous five-bedroom treehouse, sleeping up to 10 people.
All their Golden Oak and Silver Birch cabins have a private hot tub on the decking, where you can listen to the birdsong and gaze at the stars. Their Golden Oak cabins also have a gas barbecue, for those relaxed family evenings when you bring the family together.
And they haven't forgotten that the dog is part of the family too. That's why half of their cabins are now pet-friendly and you can bring up to four dogs per cabin. Your pet-friendly holiday accommodation is the same spec as the non-pet cabins so there is no need to compromise on quality.
Types of cabins:
Golden Oak Hideaway cabin – 1 bedroom (sleeps up to 2)
Escape to this cosy one-bedroom lodge where the sunken bath, with room for two, has forest views, the hot tub is yours and yours alone and a selection of romantic treats await you.
Golden Oak Treehouse cabin – 4 or 5 bedrooms (sleeps up to 10)
Gather with friends and family in the Golden Oak Treehouse. With space, style and a fairy-tale bedroom across a wooden bridge, this is the setting for a memorable forest experience.
Golden Oak cabin – 1 to 4 bedrooms (sleeps up to 8)
Enjoy the forest in this architect-designed log cabin, with private outdoor hot tub, log burner, gas barbecue and many additional touches of luxury.
Silver Birch cabin – 2 to 3 bedrooms (sleeps up to 6)
Relax in a well-appointed Silver Birch log cabin with inviting hot tub, spacious lounge and fully equipped kitchen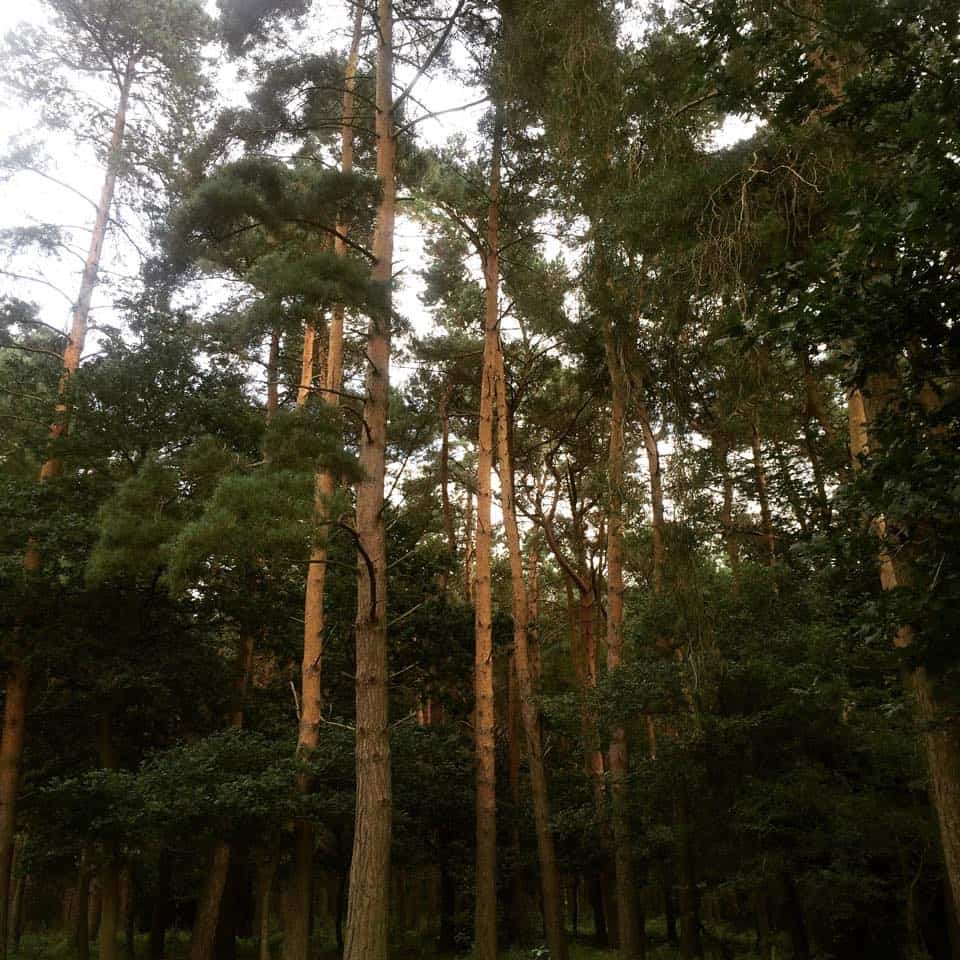 Activities and Extras at Forest Holidays Thorpe Forest
FOREST RANGER ADVENTURES
If you plan only one activity on your Forest Holiday, make it a Forest Ranger adventure. Our Forest Rangers know the forest like the backs of their hands. Their enthusiasm is hard to resist and you can't fail to be swept along as you learn about the animals and plants, explore the forest at night, learn the essentials of outdoor survival or take your children on a Mini Forest Ranger adventure.
WALKING AND HIKING HOLIDAYS
Our forest locations are situated in some of the most picturesque corners of the UK, perfect for walking and hiking holidays. From the rugged coastline of Cornwall to the snow-capped mountains of Scotland, each of our locations has something unique to offer. And, from gentle forest trails to challenging climbs with glorious views, there are walks and hikes to suit everyone.
CYCLING HOLIDAYS
If you are looking for a base for your cycling holiday, how about a cabin in the woods. You can pre-book your cycle hire and we have put together a selection of cycle trails for each of our locations, which include short trails, ideal for families, long distance routes for experienced cyclists and technical challenges for off-road MTB enthusiasts. After a day's strenuous cycling, you can soothe away your aches and pains in your own private outdoor hot tub.
ADVENTURE HOLIDAYS
Ready for an adventure? Whether it's flying down a zip wire at Keldy or testing your aim at archery in Sherwood Forest, your adventure holiday starts here. As well as our on-site activities, we have partnered with some of the best adventure companies in the UK to bring you river canoeing, off-road driving, clay pigeon shooting and many more high-adrenaline sports and adventures.
FOREST BATHING EXPERIENCE
Forest Bathing simply means immersing yourself in a forest setting. It is a natural way to calm your senses in a busy world. It reconnects you to the forested planet that we as humans grew up in and, in doing so, imparts you with a profound sense of peace. Try Forest Bathing for yourself and see what you think. At Forest Holidays Thorpe Forest, we have embraced the concept and we lead Forest Bathing experiences at Blackwood Forest.
IN-CABIN SPA
Relax completely with a soothing massage, expert beauty treatment, or other luxury spa treatment, in the comfort of your own cabin. Your fully qualified therapist will make sure you feel pampered and special. Whether you're treating yourself and your friends, unwinding after an action-packed day, enjoying some special time with your partner, or a mother-to-be; there is a treatment package that will match your wishes.
Big thanks to Forest Holidays Thorpe Forest for inviting me. To find out more, see a gallery and book a stay visit their website.
Other posts that may help you:
Ultimate Guide to Honeymoon in The Maldives
Italian Coastal Adventure in Positano
Hot Air Balloons in Cappadocia
The Best City Breaks for Couples
Regional Work: Working on a cattle station in Australia
A Guide to visiting Angkor Wat Cambodia
Sign up to AirBnB with this link and receive a £23 off your first booking.
To receive my articles and reviews straight to your inbox SUBSCRIBE HERE.
Did you know I also vlog my trips? Make sure you subscribe to my YouTube channel so you get alerted when all my travel videos goes live… CHECK THEM OUT HERE
Thank you for reading and as always happy adventuring! If you have any questions about the destination please leave these in the comments below.
If you've enjoyed this post, please share it for me with all your friends and family!
Sophie X