One of my favourite places to be is by the sea, whether I'm enjoying a beach, exploring rockpools or taking in the view. A coastal walk is the best way to explore a destination!
There is no better feeling than breathing in the clean sea air whilst looking out at an awesome view and the great thing about living in the UK is that it is just one giant island, meaning there is never ending coastline to explore! But where do you get started? And which coastline gives the best view?
A coastal walk near me is one of my favourite spots to return to time and time again.
Well, today I wanted to share 12 of the best coastal walks the UK has to offer so you can start planning your next coastal adventure…
12 of the Best Coastal Walks in the UK
Pembrokeshire- Stack Rocks to St Govans
Kent- White Cliffs of Dover
North York- Robin Hood's Bay
Plymouth- Wembury
Norfolk- Blakeney Point
Cornwall- Lizard Peninsula
Anglesey- HolyHead Mountain
Lancashire- Sunderland Point
Northumberland- Embleton Bay
Orkney- The Old Man of Hoy
Devon- Greenway, Broadsands and Galmpton Creek
Wales- Porthmadog to Criccieth Gwynedd
1. Pembrokeshire- Stack Rocks- St Govans
Walking time- 1hr 30mins
Length- 3.1 miles
Location- Start Stack Rocks car park
Pembrokeshire national park is all about the coastline and this short coastal walk allows you to see the very best it has to offer! On the route you will be able to see clear views of the limestone cliffs and unspoilt habitats; as well as the stack rocks and a green bridge naturally formed by the waves. You should also keep an eye out for St Govan's Chapel a 13th century stone building reached by walking up 52 stone steps.
Caution- this trail is sometimes closed for military practice- ring this number before departing to check its open- 01646 662280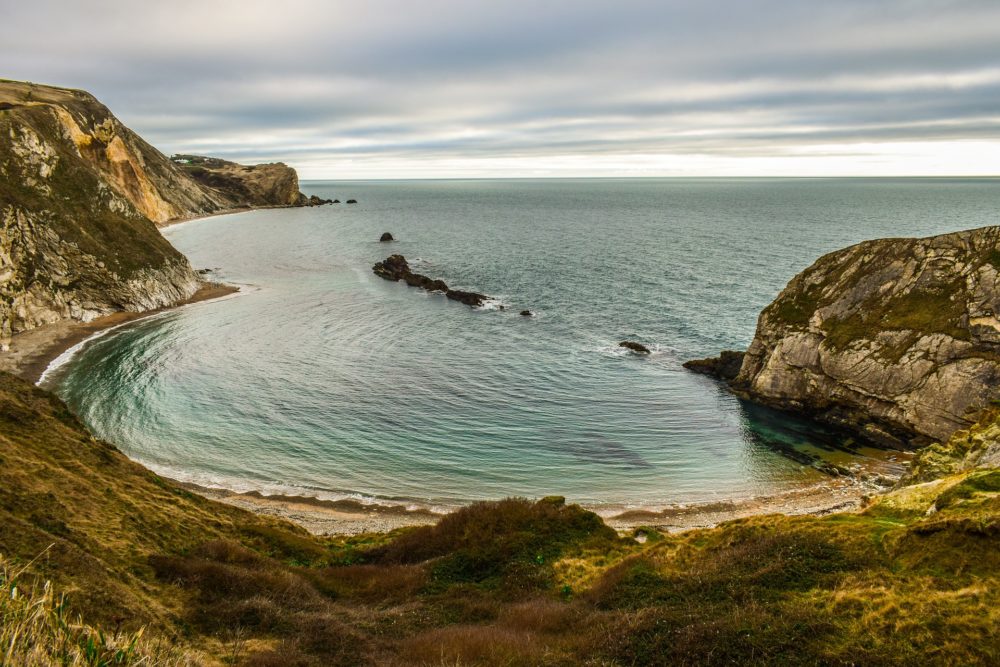 2. Kent – White Cliffs of Dover
Walking time- 1hr 45 mins
Length- 3.6 miles
Location- Starts White Cliffs NT car park
If you have the opportunity to visit Kent, you should definitely consider walking the white cliffs circular route. This little coastal walk will allow you to take in all the beauty the white cliffs have to offer and enjoy a beautiful stroll across the Kent countryside at the same time. The coastal walk will lead you all the way to the South Foreland lighthouse which along with housing a lovely tea shop also has some great information about the local area and history.
3. North York- Robin Hood's Bay
Walking time- 1 hour 30 minutes
Length- 2.7 miles
Location- Starts Station car park
This lovely coastal walk will take you down the disused railway line and along the bay providing beautiful views of the beach and surrounding fishing village. Taking its name from the popular folk hero Robin Hood, the bay is said to be the location of a battle between Robin Hood and a piratical cleric known as Damon the Monk who had been attacking the villagers. Robin saved the villagers and strung up Damon and his crew on their own sails in the bay! How much of this is true is up to debate; however what is undeniable is the natural beauty of the bay and picturesque quality of the village.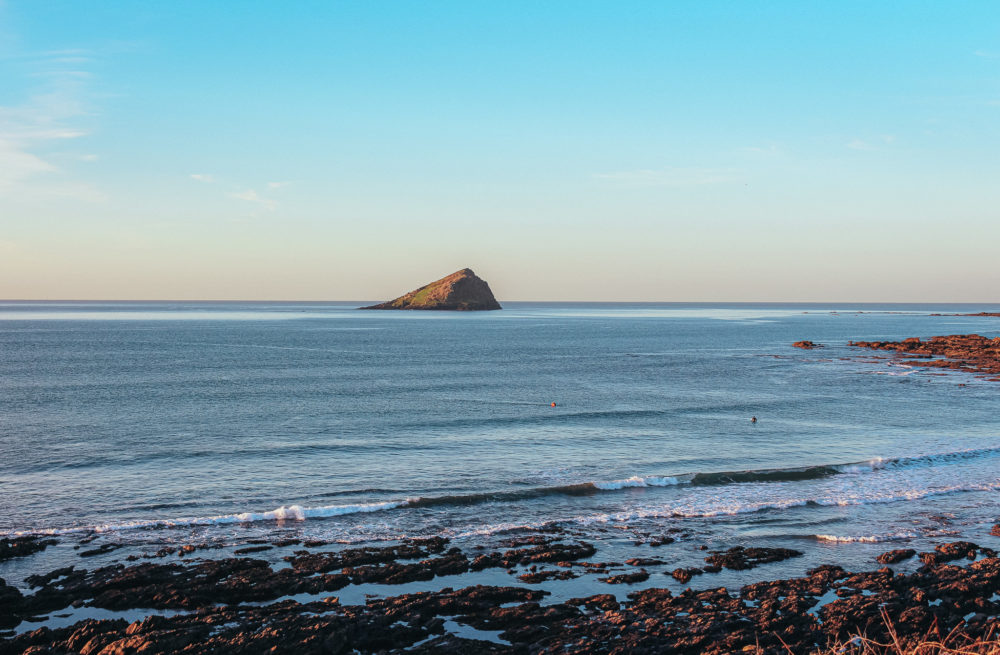 Other recommended blog posts
4. Plymouth- Wembury beach
Walking time- 1 hour 30 mins
Length- 2 miles
Location- Wembury beach NT car park
This beautiful little coastal walkwalk will take you on a stroll along a coastal path and onto the beach with amble views of the Great Mewstone across the sea. It also crosses into a voluntary marine conservation area making it the perfect coastal walkwalk to spot marine life and check out some rockpools along the way!
5. Norfolk – Blakeney Point
Walking time- 3 hours
Length- 7 miles
Location- Blakeney Point car park
Blakeney point is the perfect coastal walk for those interested in a bit of wildlife watching, with several coastal bird species, and seals in residence here! The route will take you along the shingle spit and sand dunes giving plenty of opportunity to admire the view and enjoy the wildlife.
LOOKING TO GO WILD SWIMMING?
6. Cornwall – Lizard Peninsula
Walking time- 3 hours
Length- 7 miles
Location- Kynance Cove
Enjoy the southernly tip of mainland England with this challenging coastal walk around the Lizard Peninsula, with opportunities to spot basking sharks, seals, coastal birds, and the lizard lighthouse it is perfect for nature lovers. You will also be able to spot colourful serpentine stone in the cliffs and rock features which was formed millions of years ago by tectonic pressure in the earth.
7. Anglesey – HolyHead Mountain
Walking time- 2 hours 35 minutes
Length- 6 miles
Location- Breakwater Country Park
If you are ever near Holyhead Mountain, you should definitely check out the circular coastal walk which will take you along the coastline and past several historical building. The trail is perfect for both hiking and mountain biking if you wanted to try something a little different. You will pass various historical buildings on the trail including the Old Foghorn station and lighthouse build in 1809.
8. Lancashire – Sunderland Point
Walking time- 2 hours
Length- 3.1 miles
Location- Pott's corner car park
This peaceful coastal walk around Sunderland point will take you along a hidden spit of land surrounded by marshes and creeks making it the perfect spot for solitude and wildlife watching. Over the year up to 50,000 birds may feed here making it a great opportunity to brush up on your bird identification skills. The area also marks a significant historical location for ships arriving from the 'new world' and a small dedication marks the spot of 'Sambo's grave' a young African boy who was said to arrive as a servant to a ship's captain and then left ashore in 1736 wracked with illness. He passed away only 4 days after arriving; 60 years later a gravestone was added which decrees that God will judge "Not on man's colour, but his worth of heart."
9. Northumberland – Embleton Bay
Walking time- 4-5 hours
Length- 10.8 miles
Location- Start Low Newton-by-the-sea car park
This longer coastal walk is perfect for those looking to enjoy a bit of nature and wildlife watching along the coast; with amble opportunity to spot Oystercatchers and other coastal birds. It also passes the dramatic castle ruins of Dunstanburgh, as you stroll along the coastline. This route is perfect for those looking for a longer adventure, it passes several local pubs and cafes serving up local seafood for a delicious lunch. Further along you will also pass through a nature reserve with more bird watching opportunities and then onto Beadnell Harbour where you can look out for historic kilns and cobles (small fishing boats with origins dating back to the Viking era).
10. Orkney- The Old Man of Hoy
Walking time- 2-3 hours
Length- 6 miles
Location- Rackwick
This coastal path follows the classic coastal walk of Hoy leading to the spectacular sea stack- The Old Man of Hoy, which has been a popular attraction all the way back to the Victorian ages. The walk will give you dramatic views of the cliff and bay along with opportunity to spot peregrine falcons and other birds.
11. Devon – Greenway, Broadsands and Galmpton Creek
Walking time- 3-4 hours
Length- 6.9 miles
Location- Start Broadsands Car Park
History, wildlife, and breath-taking views over the bay what's not to like? This coastal walk embraces a little bit of everything- you can take in the view over Torbay, enjoy the sight of coastal birds and take a glimpse of Murder Mystery Author Agatha Christie's house. The route uses a number of different footpaths and tracks with some gently ascents and descents so make sure you are prepared for the challenge.
*Be sure to check the tide times before starting the route as it does require a small coastal walk along the beach.
12. Wales – Porthmadog to Criccieth, Gwynedd
Walking time- 5-6 hours
Length- 11.8 miles
Location- Start Maritime Museum
Perfect for a day out by the sea this coastal walk along the Welsh coastline offers a multitude of coves, beaches, and clifftops to explore. Along the way you can look out for hidden beaches, fishing boats, and a variety of local wildlife species. There are plenty of locations along the way to stop for a bite to eat and afternoon tea whilst enjoying the glorious ocean views. This coastal walk offers a great ramble along the coast for those looking for a longer trip.
If you on a bigger trip exploring more of Europe check out my guides to France, Germany, Greece, Iceland, Italy, Portugal, Spain and United Kingdom.
---
My Travel Tips and Recommendations
Flights
To book flights, I always use flight search engine Skyscanner, I regularly use the Everywhere tool to find the cheapest places to travel. It's how I get to travel so much all around the world. I find it the easiest way to compare flight prices across airlines and get the best deals.
Accommodation
For accommodation, I usually book most of my hotels or hostels through Booking.com. I love using this platform as it provides me with some amazing deals for accommodation all around the world. Or if you prefer, I also recommend using Airbnb.
Travel Insurance
Picking travel insurance that covers you in all eventualities is an essential part of planning a trip for every single person. If you can't afford travel insurance, you can't afford to travel. You never know what's around the corner.
Thank you for reading and as always happy adventuring! If you have any questions about the destination please leave these in the comments below.
If you've enjoyed this post, please share it for me with all your friends and family!
Sophie xxx