Are you looking for adventure, nature and waterfalls? Then make sure you add spending 10-days in Costa Rica to your bucket list!
Having spent 3 weeks in Costa Rica in May this year I fell madly in love with this beautiful country. It's a country of jungles, wildlife, nature and adrenaline with new adventure around every corner. I toured around Costa Rica for ten days with G Adventures on their Costa Rica Quest tour with a group of the best people.
I would highly recommend spending at least two weeks in the country and a 10-day tour is the perfect amount of time to see all of the main spots. The action-packed tour of Costa Rica's highlights that we did with G Adventures is perfect for the adventurer with limited time who wants to explore the region's diversity in the north, whilst also relaxing and surfing in Manuel Antonio National Park.
The most amazing part of our trip with G Adventures was also our amazing CEO Grace who looked after us for the ten days, making us feel supported and guided throughout.
So do you want to know how to spend 10 days in Costa Rica? Let's go!
10 days in Costa Rica itinerary
Weather in Costa Rica
Monthly temperature
Average Monthly Temperature Rainfall
January 79 F / 26 C 0.3 inches
February 80 F / 27 C 0.4 inches
March 82 F / 29 C 0.5 inches
April 83 F / 30 C 3.2 inches
May 82 F / 29 C 10.5 inches
June 81 F / 28 C 11.0 inches
July 80 F / 27 C 7.2 inches
August 81 F / 28 C 10.9 inches
September 80 F / 27 C 14.0 inches
October 80 F / 27 C 13.0 inches
November 79 F / 26 C 5.3 inches
December 78 F / 26 C 1.3 inches
What language do they speak in Costa Rica?
Costa Rica's official and predominant language is Spanish. The variety spoken there, Costa Rican Spanish, is a form of Central American Spanish.
What currency do they use in Costa Rica?
The currency in Costa Rica is the Costa Rican colon. Each colon is divided into 100 centimos. When you're buying currency for Costa Rica, look out for the currency code CRC.
TOUR OVERVIEW
10 days in Costa Rica
Costa Rica Quest – 8 nights, 9 days
San Jose to San Jose

Travel Style: Classic
Physical Rating: 2 – Light
Trip Type: Small Group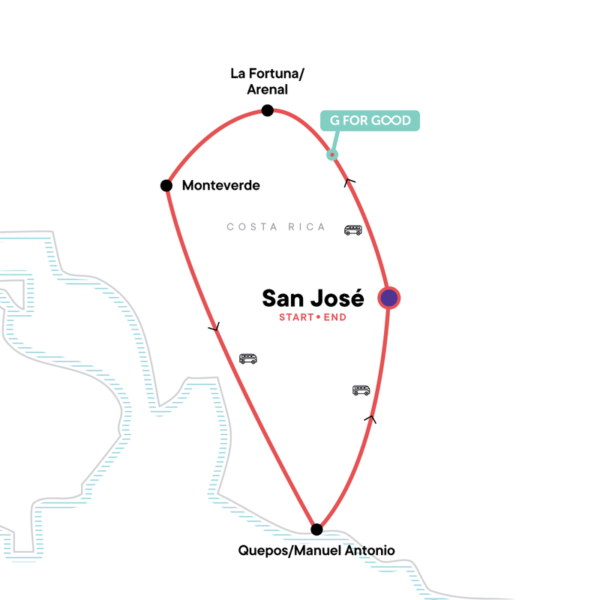 TOP THINGS TO DO IN COSTA RICA
1. Chase waterfalls across the country
2. Go surfing or get a surf lesson along the coast
3. Visit Mi Cafecito Community Coffee Plantation
4. Take a swim in the Pacific Ocean
5. Walk along the Hanging Bridges in Monteverde
6. Go searching for wildlife at Manuel Antonio National Park
7. Go hiking for views of Arenal Volcano
8. Have a soak at Tabacon Resort and hot springs
9. Take a boat tour on Arenal Lake
10. Go for a night tour to spot wildlife in the dark
The best things to do during 10 days in Costa Rica!
10 days in Costa Rica itinerary
TOUR ITINERARY
Day 1 San José
On the first night of our 10 days in Costa Rica we headed to our first hotel in San Jose where we met our group and then did a welcome with our tour guide. We headed for dinner together and got to know each other before starting our 10-day adventure.
Day 2 San José to La Fortuna
After an early start and a pit stop to pick up some traditional snacks from a local coop, we drove further in to the jungle to Sarapiquí to visit the G Adventures-supported Mi Cafecito Community Coffee Plantation. It was here we got a tour of the coop and we learnt more about the impact this project has had on the community.
After wandering around the cooperative we were treated to some samples of the coffee they grow and we then had lunch. It was an amazing experience and we loved getting to see the journey from coffee bean to coffee cup.
We then headed onward toward Fortuna where we took an free afternoon to wander around town and pick up some essentials. We stayed this night at the lovely Hotel Eco Arenal.

Activities: G for Good Moment Mi Cafecito Coffee Cooperative Tour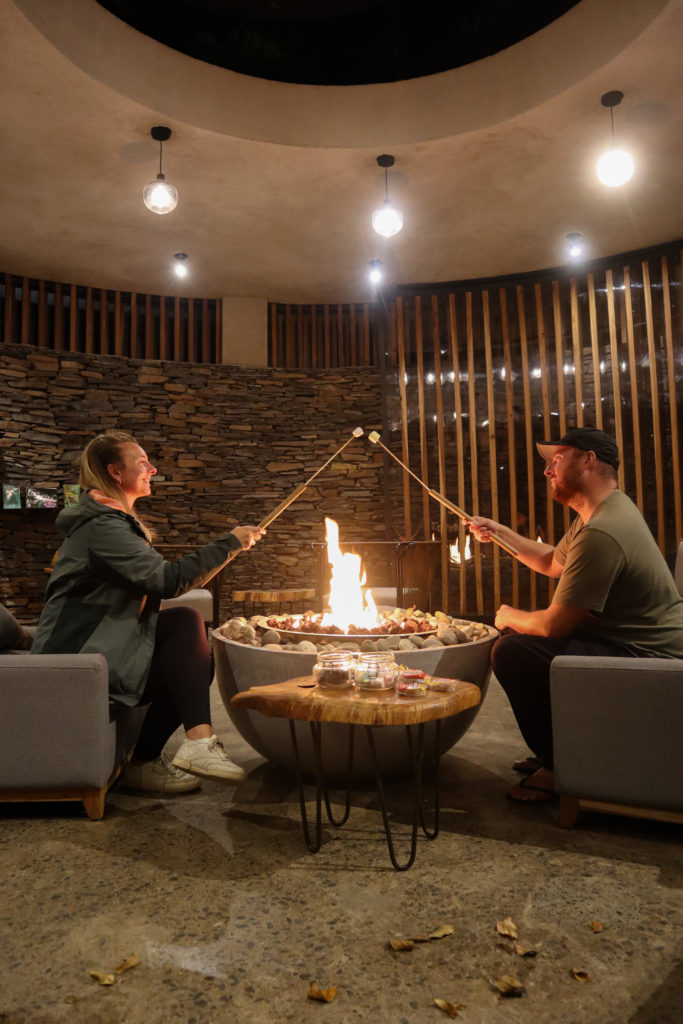 Day 3 La Fortuna
This was a free day in La Fortuna so me and Theo decided to plan a day out, with a mix of being active and relaxing.
We first headed off on a hike from Arenal Volcano National Park Visitor Center through the Parque Nacional Volcán Arenal. The hike was around 5km but because of the heat and humidity that was more than enough for us! We ended our hike back where we started dripping with sweat and ready for our next activity, which was a welcome relief.
Next up we headed to the gorgeous Tabacon Thermal Resort & Spa where we spent all afternoon until the early evening bouncing from one hot spring to the next and experiencing all the different temperature pools, set in a gorgeous tropical rainforest at the base of the majestic Arenal Volcano.
This spa is also part of a five-star resort offering a unique blend of nature, adventure and relaxation and we vowed that next time we return to Costa Rica we will come and stay here.
Other things you can do
Waterfall, Arenal Volcano and Hot Springs Tour
Arenal Volcano Night Tour
La Fortuna Waterfall, Volcano and Hanging Bridges Combo
Guided ATV Jungle Tour to Arenal Volcano
La Fortuna: Rainforest Chocolate Tour
Arenal Rafting Balsa River Class 2 & 3 Rafting
Guided Twilight Wildlife Safari
Rio Celeste Full-Day Tour
Sloth Tour in the Wild
Zip Line Experience and Thermal Pools
Arenal Mundo Aventura Park Zip-Lining Tour
Safari Float on the Penas Blancas River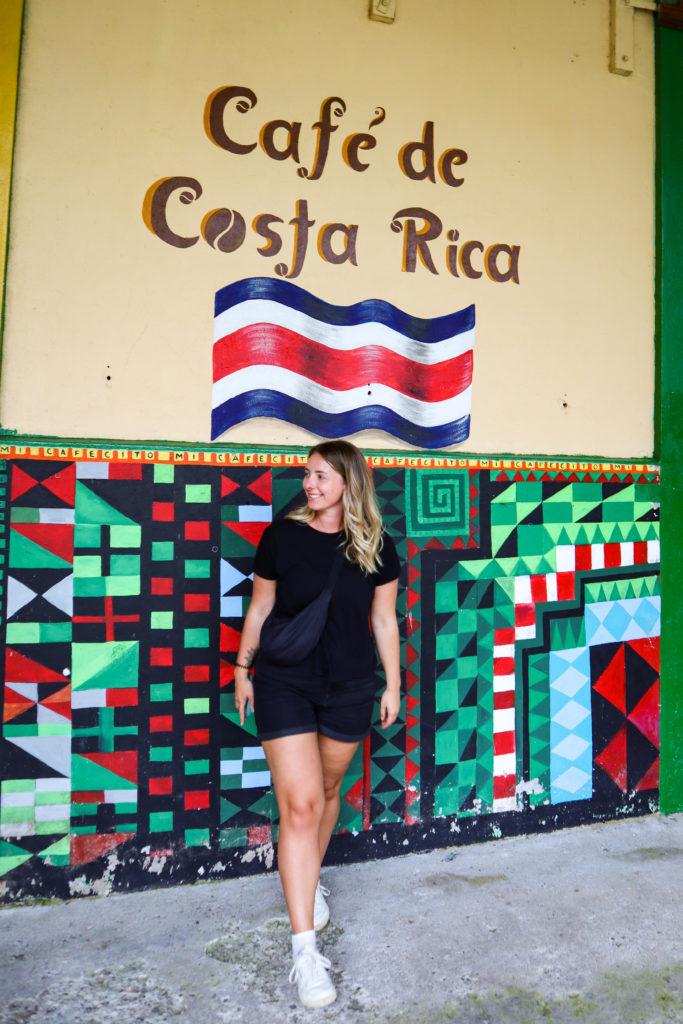 Day 4 La Fortuna to Monteverde
The next day was mostly a travel day but G Adventures managed to make it fun as we left La Fortuna and headed to Lake Arenal.
We travelled by van and then by boat travelling through the stunning Costa Rican scenery to the other side of the lake where we were picked up once again and we carried on up into the cloud forest.
Once we had checked in to our accommodation we got picked up once again and were taken to a guided night walk to learn about nocturnal life in the jungle firsthand. This amazing experience a night was something neither of us had ever done before but it was amazing to see the nightlife and nature. We saw frogs, birds and even saw a sloth from a distance!
Other recommended blog posts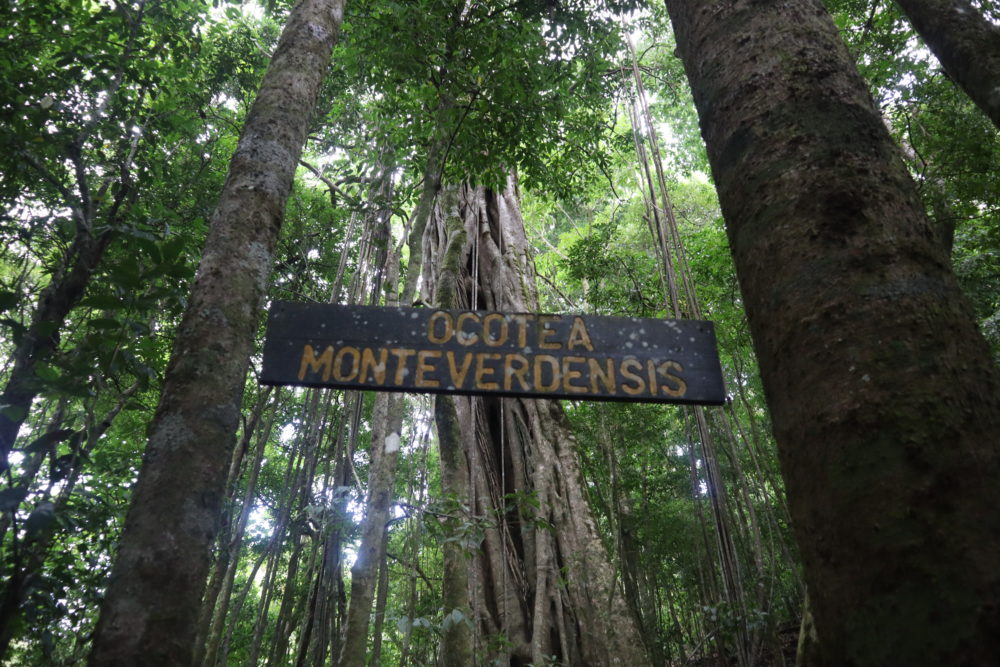 Day 5 Monteverde
After a long day of travel and then a guided night walk we enjoyed a lie in at our hotel before heading out in the morning for a walk in the Aguti Reserve where we spotted lots of animals on a 5km walk. We then headed back to the hotel for lunch before heading out once again to walk across suspended Hanging Bridges through the forest canopy. We spent around an hour wandering through the rainforest listening to the birds and looking at the tree canopy and although it was a good experience we don't think we would do it again as we actually ended up seeing more wildlife and paying a lot less money in the morning. Just our opinion though!
Other things you can do
Night tour in Monteverde Tropical Forest
Sky Walk, Sky Tram & Sky Trek Zip Lining Tour
Monteverde Forest Private Reserve
Monteverde Cloud Forest
Jungle Zipline & Rappel Experience with Transfer
Costa Rica Bread Making
Kinkajou Night Walk in Monteverde
Monteverde Suspension Bridge Guided Hike
Monteverde Sky Tram & Hanging Bridges Day Tour
Finca El Paraiso Farm & Cheese Tour
Wildlife Observation Night Walking Tour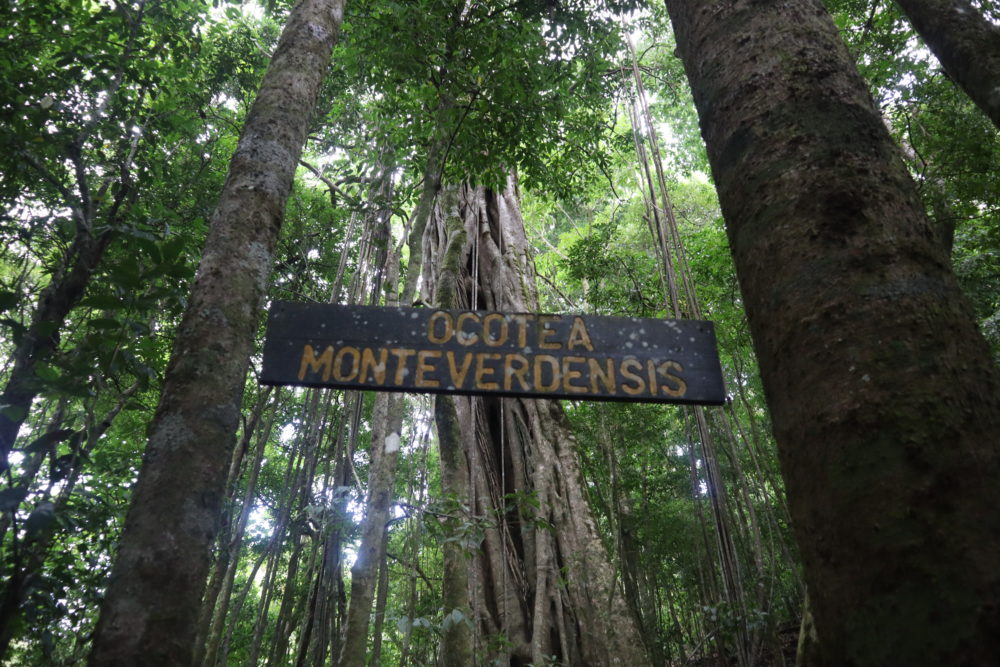 Day 6 Monteverde/Quepos
The next day we got up early and started our long drive to Quepos, just outside Manuel Antonio National Park. We decided as the weather was good to go sit on the beach for a few hours in the afternoon and then have a slow evening stopping at a local restaurant for dinner called Bar Amigos. I had planned to do some surfing here as it's got some great waves, but I was feeling pretty tired and having a good time on the beach with our new friends.
Day 7 Quepos
Then on our last full day in Manuel Antonio we took advantage of the included entrance into Manuel Antonio National Park and we went to explore this stunning area. Whilst there we got to see so many animals including two clothes, toucans, huge lizards and much more. Manuel Antonio National Park is a small national park in the Central Pacific Conservation Area located on the Pacific coast of Costa Rica, and has as many as 150,000 visitors annually. It is well known for its beautiful beaches and hiking trails and we loved spending the morning here. Do remember to book your tickets in advance and you also have to choose a slot for your booking, with most people going between 6am-8am before the heat makes it unbearable.
We then spent the afternoon back at our hotel by the pool relaxing, before heading back to San Jose tomorrow.
Other things you can do
Manuel Antonio or Quepos: Manuel Antonio National Park Tour
Manuel Antonio: Mangrove Boat Tour
Cooking Class with a Costa Rican family in the Jungle
Off-Road Rainforest and Waterfalls ATV Tour
Rainmaker Conservation Park Night Tour
Rainmaker Park Bridge & Waterfall Tour
KSTR Wildlife Sanctuary Guided Tour
Wooden Sail Yacht Cruise with Snorkeling & Food
Volunteer for a Day at a Wildlife Sanctuary
Los Suenos Adventure Park Day Trip
Nauyaca Waterfalls Tour with Lunch
Day 8 Quepos/San José
On our penultimate day in Costa Rica we spent a morning relaxing on the beach before checking out and getting picked up by G Adventures and Grace. A few of the group went shopping and explored the town more before the journey by private vehicle back to the capital.
Once we arrived back in San Jose we then headed out for our final dinner together and said thank you to our amazing CEO Grace for looking after us!
Day 9 San José
On our last day we checked out of our hotel and headed back to the airport as we were then flying on to Peru.
Overall we had such an amazing time, we saw so much wildlife and loved being in the rainforest. Our CEO guide Grace was incredible and really made the trip, as did the other guests on our tour. The tour was great and the itinerary gave us so much options to explore this magical country. We would highly recommend this tour to anyone visiting Costa Rica and really rate the Costa Rica Quest tour.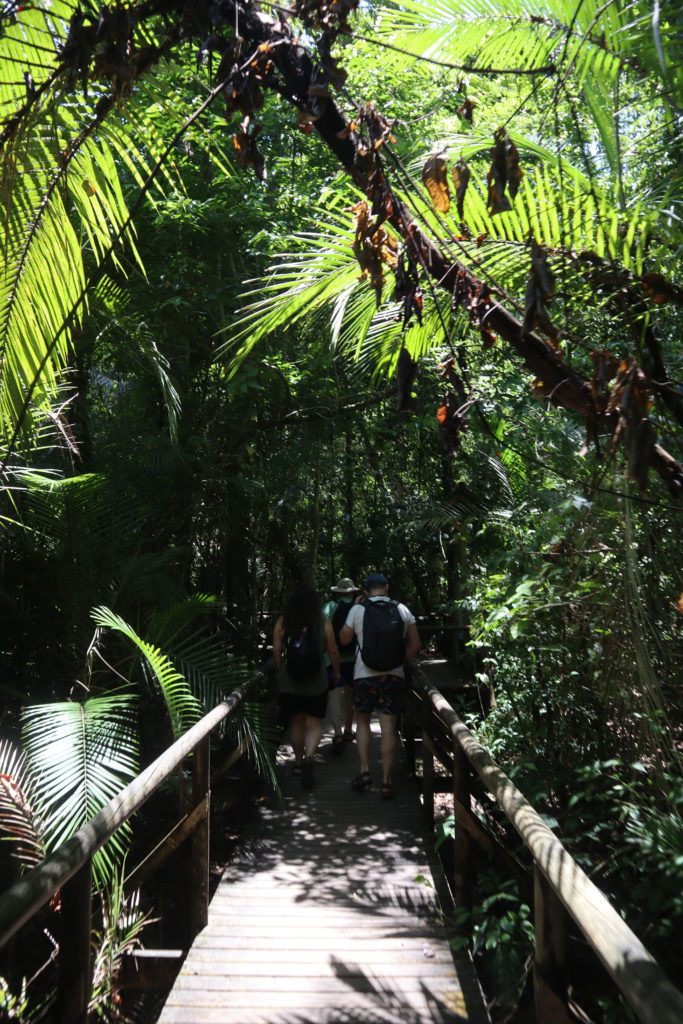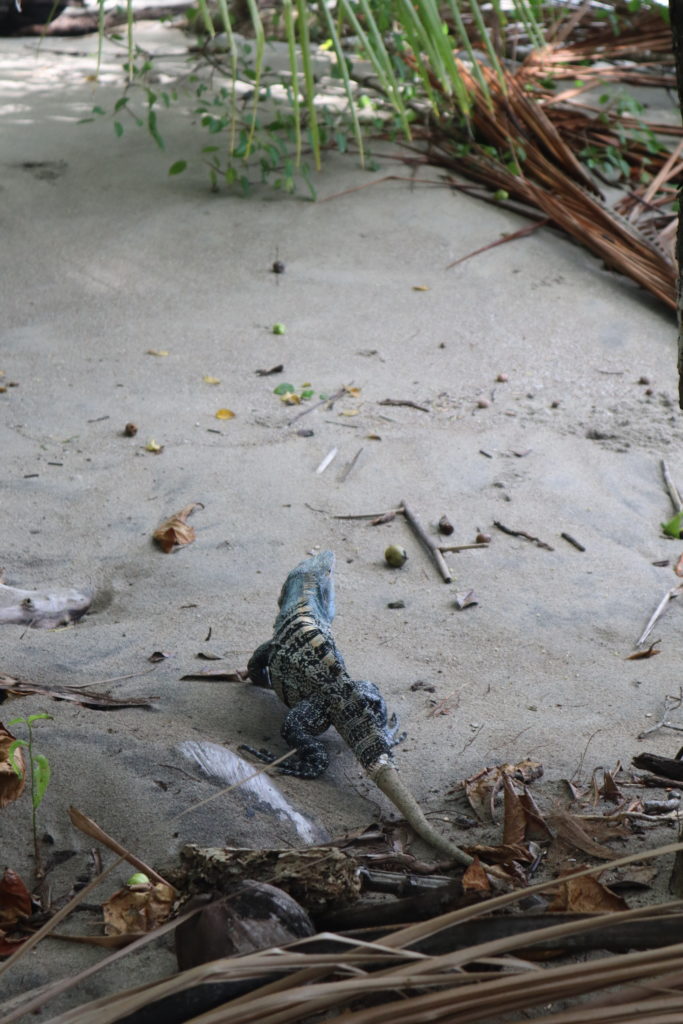 What's Included
Your G for Good Moment: Mi Cafecito Coffee Cooperative Tour, Sarapiquí
Your Welcome Moment: Welcome Meeting – Meet Your CEO and Group
Your Discover Moment: La Fortuna
Your Discover Moment: Monteverde
Your Discover Moment: Quepos
Guided cloud forest night walk (Monteverde)
Entrance fee to Manuel Antonio National Park
All transport between destinations and to/from included activities
Accommodations in hotels for 8 night
Meals = 1 lunch
Have I inspired you to go on a trip to spend 10 days in Costa Rica?
---
If you on a bigger trip exploring more of Europe check out my guides to France, Germany, Greece, Iceland, Italy, Portugal, Spain and United Kingdom.
My Travel Tips and Recommendations
Flights
To book flights, I always use flight search engine Skyscanner, I regularly use the Everywhere tool to find the cheapest places to travel. It's how I get to travel so much all around the world. I find it the easiest way to compare flight prices across airlines and get the best deals.
Accommodation
For accommodation, I usually book most of my hotels or hostels through Booking.com. I love using this platform as it provides me with some amazing deals for accommodation all around the world. Or if you prefer, I also recommend using Airbnb.
Travel Insurance
Picking travel insurance that covers you in all eventualities is an essential part of planning a trip for every single person. If you can't afford travel insurance, you can't afford to travel. You never know what's around the corner.
Thank you for reading and as always happy adventuring! If you have any questions about the destination please leave these in the comments below.
If you've enjoyed this post, please share it for me with all your friends and family!
Sophie X