There are so many places to visit in Quebec, from the mountains of Tremblant, to the famous Quebec Sugar Shacks and from the city of Montreal to the wilderness in Sacacomie.
If you're thinking about heading away this winter, look no further than a holiday in Quebec, Canada.
The province is well-known for its exciting cities, Montreal and Quebec City, but of course there are so many other places to explore only a few hours' drive.
The province is huge, and you can drive 1,000's of miles, and even further into the depths of the north.
I spent a week travelling around the region of Quebec in March, spending a few nights in four of the regions of this amazing part of the country.
To help you see as many of the best places in Quebec, I wanted to share some of my favourite spots. And I've included my recommendations for the best places to visit in Quebec city, as well as best things to do in Montreal.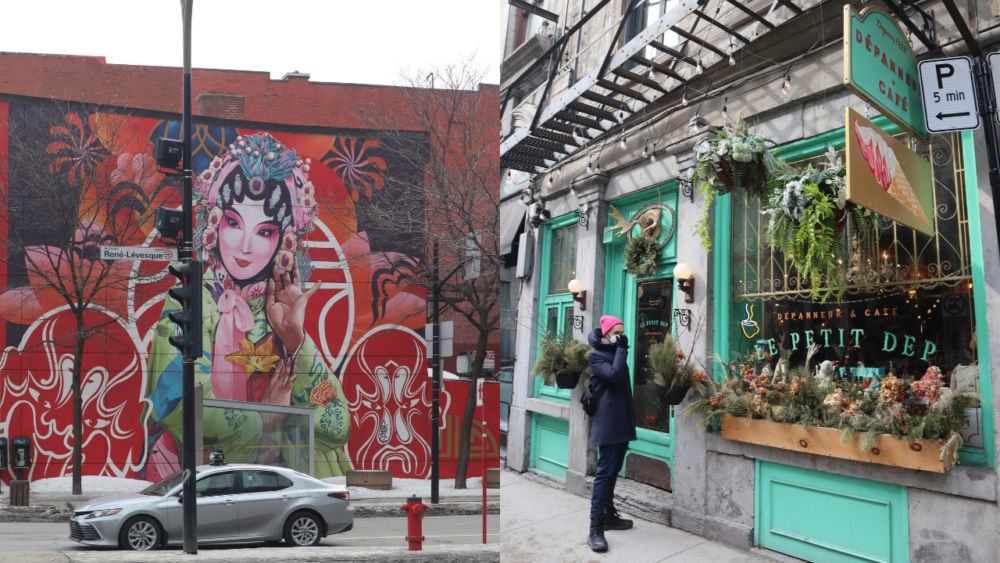 1. Québec City
As part of our trip in Quebec, we spent a few days exploring the regions capital city, Québec City.
The city sits on the Saint Lawrence River, with stunning stone buildings and narrow streets, overlooked by the stunning Château Frontenac Hotel. It is a stunning city to explore and is one of the best places to visit in Quebec.
The old school charm of the city appears throughout, from the cobbled old town to the city walls and beyond to the Citadel, the largest British built fortress in North America.
And as if the architecture and history wasn't enough, the city is a foodie heaven, with hundreds of amazing eateries for you to get your teeth stuck in to, from traditional Canadian food to amazing Sushi bars.
For the adventurers, take an afternoon drive to the famous Montmorency Falls and walk across the suspension bridge for some epic views of the river and beyond, another of the best Quebec attractions.
STAY: Manoir Victoria, Old Québec
Other recommended blog posts
2. Montreal
Another one of the best places in Quebec to visit must be the city of Montreal; a metropolis of skyscrapers, tech and innovation, sitting beside tradition, history and architecture.
You can spend a few days in this amazing city exploring everything it has to offer, including spots like Chinatown, Little Italy, Old Montreal, Time Out Market and the cities famous Underground City.
Other Montreal attractions to add to your itinerary include the iconic Notre-Dame Basilica, a visit to St Joseph's Oratory and a sunrise walk to Mount Royal, where you can admire views from across the city.
It you're looking to places to eat, there are so many amazing restaurants in Montreal. Some of my favourites include Monarque, Tiradito, Dandy, Restaurant L'Orignal or grab on-the-go at the Jean-Talon Market.
Another top spot in Montreal is The Montreal Museum of Fine Arts, where you can look at a range of exhibitions from Canadian artists, and those from all over the world; it is said to be the largest art museum in Canada.
STAY: InterContinental Hotel Montréal
3. Lake Sacacomie
We began our tour with three days in heart of the wilderness, overlooking the majestic Lac Sacacomie. Hotel Sacacomie is nestled in the heart of the forest, surrounded by nature and wildlife and makes for the perfect start to any holiday in Quebec.
We spent the first day enjoying everything the hotel had to offer including cross country skiing, snowshoeing, ice skating and more, before heading over to the Nordic GEOS SPA where you can enjoy hot and cold baths and a swimming pool, as well as steam room, sauna and dry sauna.
We sat for hours watching the sunset in the outdoor spa, before warming up in many of the saunas.
The next day we went out in the wilderness with an amazing dog sledding experience with Waban Adventures in the forest trails around Sacacomie.
This was an amazing experience and one we will never forget, but we didn't have much time to hang around, as our next activity awaited!
We headed back up to the hotel for a helicopter flight! We flew for around 20 minutes onboard a helicopter with Hydravion Aventure admiring the stunning landscapes of the region! ADD THIS TO YOUR ITINERARY!!
And then to end our trip in this amazing region of Quebec, we headed out on a snowmobile trail with a guide, who took us to some of the most stunning gems in Quebec region. This area is honestly one of the best places to visit in Quebec.
STAY AT: Sacacomie Hotel
4. Tremblant
If you love skiing, then make sure you add 1-2 days on to your itinerary in Quebec to visit the amazing ski resort of Tremblant.
Only about 1 ½ hours from Montreal, Mont Tremblant is a four-season mountain retreat in the heart of the Laurentians.
Mont Tremblant has acclaimed winter sports, golf courses and a pedestrian shopping village, and is an amazing place to explore, as well as some of the best après ski bars.
And there are so many outdoor activities to do as well (if skiing isn't your jam) including hiking, canoeing, snowshoeing, climbing and more. And the restaurants are amazing too, I'd recommend a stop at A Mano Trattoria.
Also only 15 minutes away is the charming village of St Sauveur, where you can wander around the shops, go to the spa and eat great food.
STAY: Marriott Résidence Inn Mont-Tremblant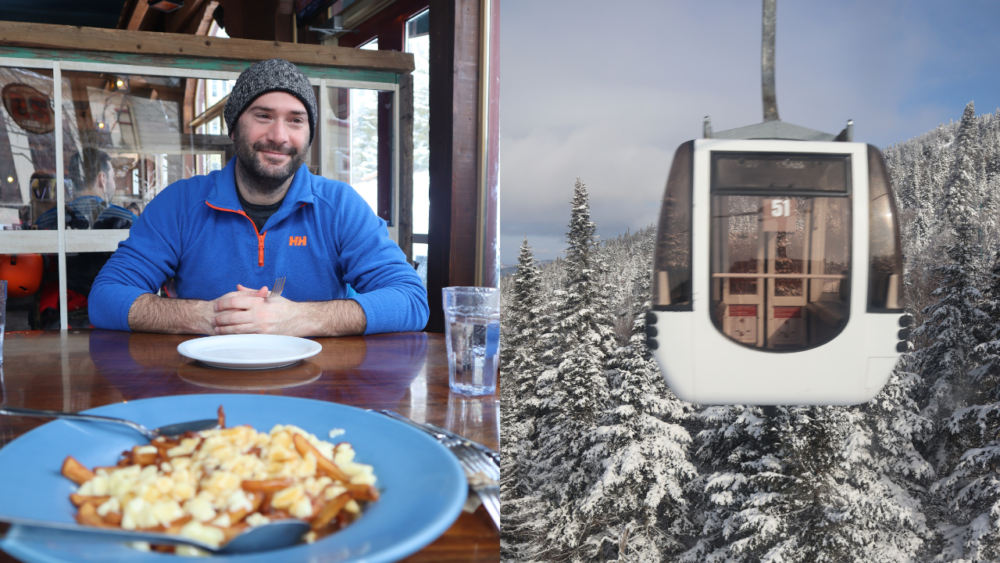 5. Gatineau
Gatineau is a city in western Quebec, located on the northern bank of the Ottawa River, right on the border with Ottawa.
You don't need to spend too long here, but make sure you add a visit to the Canadian Museum of History to learn more about Canada's history and wander through the various exhibits.
There are also many parks to explore, lots with gardens, playgrounds and spots to hang out with friends or family.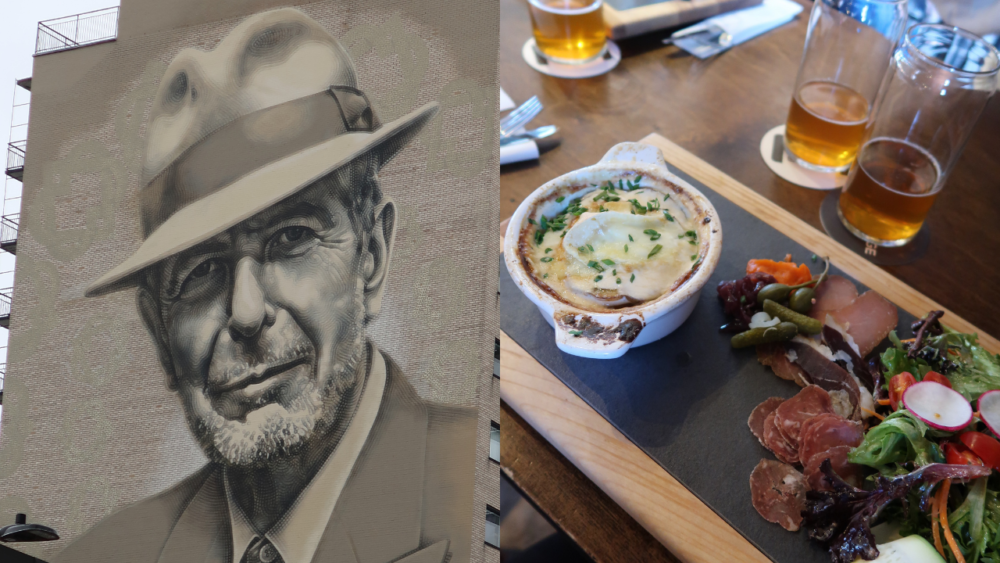 Check out Lac Beauchamp Park, where there are wild green areas, with streams. You may also be able to see the Gatineau Hills, for some amazing views.
For nightlife, most of the best spots are in the Vieux-Hull area of the city in downtown. Here you can find lots of amazing restaurants and bars, such as Ou Quoi, Minotaure, Les Brasseurs du Temps, Bistro Coqlicorne, Le Cellier and more.
I would highly recommend this as one of best places in Quebec to stop, if you are then heading on to Ottawa, in Ontario after!
STAY: Fairmont Château Laurier
6. Hotel de Glace
One of the best Quebec city activities to do whilst in this region is to visit the exotic Ice Hotel at Val Cartier. It is a temporary hotel made completely of snow and ice, which is rebuilt every year from scratch.
However, if you don't think you can brave the minus-something-degrees inside the hotel, you can head here for the day to explore the majestic snow arches, crystal clear ice sculptures and beautiful rooms (from a distance).
This one-of-a-kind winter experience at the Hôtel de Glace is definitely one for the bucket list, whether you stay here or just explore during the day
It is such a magical atmosphere with lots to see, and make sure you ask one of the guides for an explanation of how they make the hotel every year – it is fascinating!
STAY: Hôtel de Glace
7. Montebello
Located on the eastern edge of Quebec's Outaouais region, Montebello is a quiet, private and peaceful spot for a restful break with your loved ones. And although the town itself doesn't have a lot going on, the famous Fairmont Chateau Montebello is a village in itself.
The resort overlooks the Ottawa River, with the hotel known for it's rustic-chic flair, warm French-Canadian hospitality and a wonderful spa for guests to enjoy, including the largest indoor hotel pool in Canada.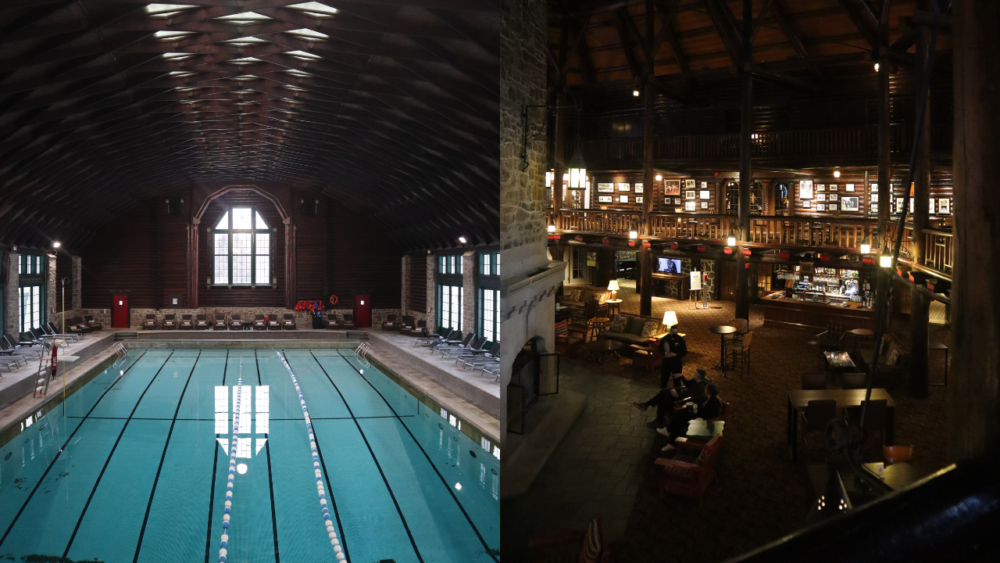 The resort's vibrant 90-year history is what adds to the unique-feel here, with the hotel being a former Canadian Pacific Railway hotel and men's private club. There is so much to do on the resort, including kayaking, hiking, golf, tennis, curling, ice skating or cross-country skiing.
Nearby is Parc Omega and Fauna Park where you can get up close and personal with regional wildlife, including deer and buffalo.
STAY: Fairmont Chateau Montebello
8. Sucrerie de la Montagne (Sugar shack)
You cannot go to Quebec without visiting Sucrerie de la Montagne. Now recognised as a Quebec Heritage site, this famous sugar shack is around an hour from Montreal, at the heart of a forest of century-old maple trees.
Founded by Pierre Faucher and his son Stefan, the sugar shack welcome guests for a real Canadian cultural experience, where you can learn about the harvesting of maple sap, the transformation of maple sap into syrup, and a visit to the Fieldstone Bakery, all carried out with traditional methods.
And then when inside, you can enjoy an all-you-can-eat menu with pea soup, French bread, maple-smoked ham, baked beans, omelette, sausages, meatball stew, mashed potatoes, and much more.
Open since 1978, Sucrerie de la Montagne is amazing place to visit in Quebec.
STAY: Maison Hudson
---
8-day Quebec itinerary
DAY 1 – Montreal: meet at the airport and transfer to hotel overnight
DAY 2 – Montreal – Sacacomie: drive to Sacacomie Hotel and explore the area, go ice-skating and enjoy four-course dinner
DAY 3 – Sacacomie: husky sledding, snowshoeing, Nordic GEOS SPA and snowmobile experience
DAY 4 – Sacacomie – Québec City – visit Hotel de Glace, admire the Citadel and dinner at CHEZ BOULAY
DAY 5 – Québec City – a walking tour of the old town, lunch at Paillard, afternoon trip to Montmorency Falls
DAY 6 – Québec City – Tremblant for ski, lunch at St Sauveur, afternoon skiing on Mount Tremblant, evening snowshoe experience
DAY 7 – Tremblant – Montebello for outdoor activity, Parc Omega, spa and a visit Sucrerie de la Montagne
DAY 8 – Montebello – Montreal: time in the city to explore, lunch at Time Out Market
DAY 9 – Montreal: Explore the Underground city, visit the Montreal Museum of Fine Arts, lunch at Little Italy and then depart for home
---
If you on a bigger trip exploring more of Europe check out my guides to France, Germany, Greece, Iceland, Italy, Portugal, Spain and United Kingdom.
My Travel Tips and Recommendations
Flights
To book flights, I always use flight search engine Skyscanner, I regularly use the Everywhere tool to find the cheapest places to travel. It's how I get to travel so much all around the world. I find it the easiest way to compare flight prices across airlines and get the best deals.
Accommodation
For accommodation, I usually book most of my hotels or hostels through Booking.com. I love using this platform as it provides me with some amazing deals for accommodation all around the world. Or if you prefer, I also recommend using Airbnb.
Travel Insurance
Picking travel insurance that covers you in all eventualities is an essential part of planning a trip for every single person. If you can't afford travel insurance, you can't afford to travel. You never know what's around the corner.
Did you know I also vlog my trips? Make sure you subscribe to my YouTube channel so you get alerted when all my travel videos go live… CHECK THEM OUT HERE
Thank you for reading and as always happy adventuring! If you have any questions about the destination please leave these in the comments below.
If you've enjoyed this post, please share it for me with all your friends and family!
Sophie X