Koh Tao is one of Thailand's most popular islands, located on the east coast of the mainland, the island is famous for it's snorkelling and diving. But even if you don't dive it's still worth a visit to this magical island. I visited Koh Tao twice, my first visit was in 2011 and my second trip was in 2014. There are so many activities and things to do in Koh Tao, that a week on this tiny island won't be long enough.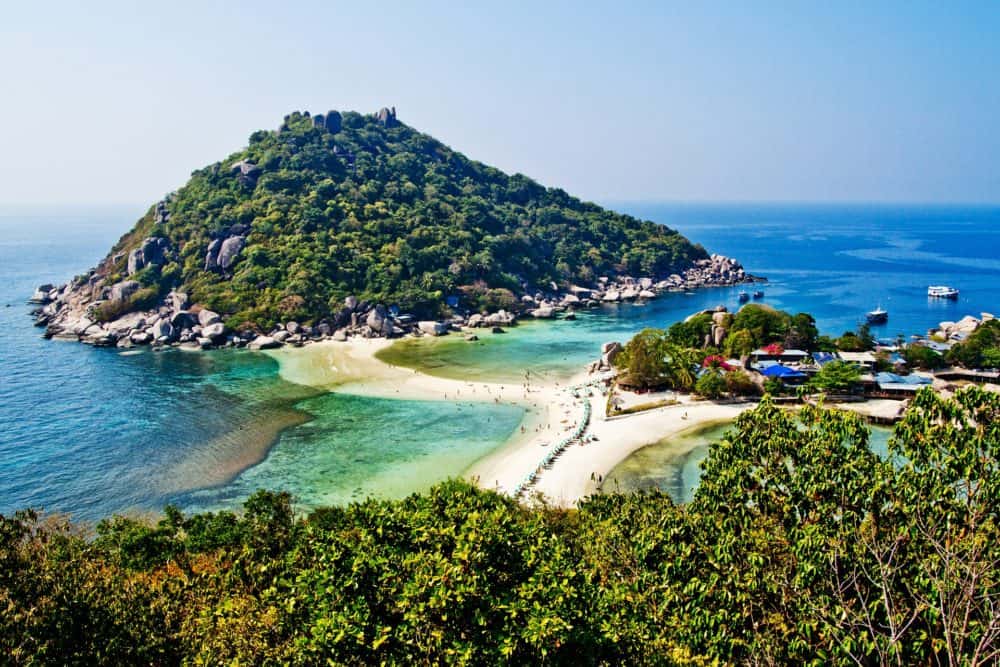 How to get to Koh Tao
It's obvious, but I will say it anyway, Koh Tao is only accessible by boat as it's an island. That means getting to the island can take some time. If you're flying in to Bangkok, then take a domestic flight to Koh Samui, and then a shorter boat to the island. There are numerous providers such as Lomprayah, Seatran or Songserm but the best option and the fastest option is with Lomprayah high-speed catamaran, but the other providers are cheaper.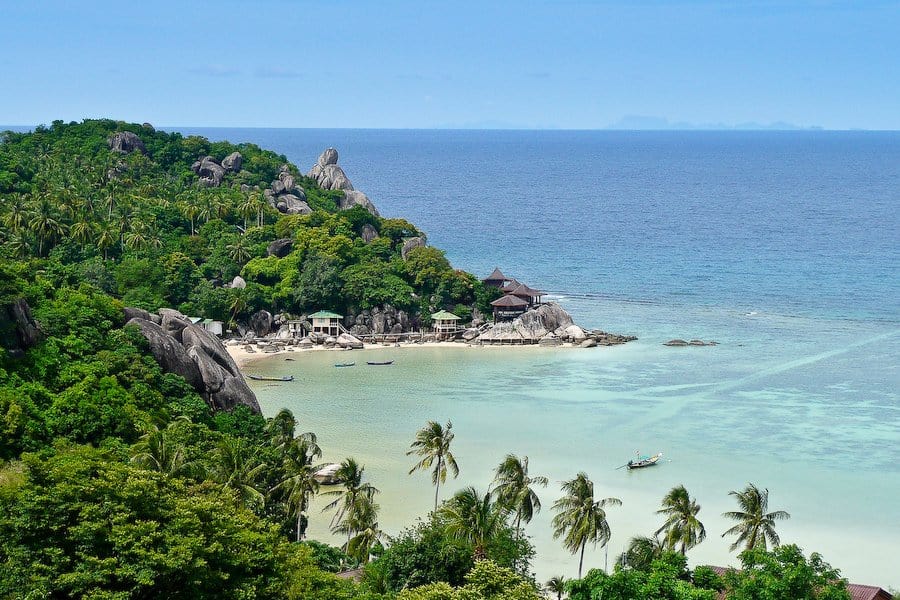 Things to do in Koh Tao
1. Snorkelling and diving
Koh Tao is the best island in the Thailand islands for diving and snorkelling! It's become world famous for its amazing underwater world and after all, Koh Tao is also translated in to "Turtle Island". Many divers say it's second only to Cairns, Australia, when it comes to number of annual dive certifications. Travellers flock from all over Southeast Asia to take their first breaths underwater in the coral reefs fringing Turtle Island. And it's easy to see why: the courses are cheap, the dive sites are abundant, the island is beautiful, and the lifestyle is easy. There are so many dive schools, dive instructors, and dive sites in Koh Tao. Make sure you do your research before choosing a dive school.
2. Treat yourself to a Thai massage
Thai massage or "Thai yoga massage" is a traditional healing system combining acupressure, Indian Ayurvedic principles, and assisted yoga postures. And Koh Tao is well known for their thai massages – so make sure you head out in to town to grab one. When I was there I grabbed a thai massage and foot massage and felt incredibly refreshed the next day!
3. Hike the coast from Mae Haad to Chalok
One of the most iconic things to do on Koh Tao is to do some hiking along the coast from Mae Haad to Chalok. Make sure you take a visit to Koh Nang Yuan and then head off on a hike for a few hours. It's the best way to also get away from the tourists and crowds too, by getting off the beaten track. It is accessible for all levels of fitness, you can swim in remote bays, pass through stunning resorts and enjoy some amazing views.
4. Relax and party on the beaches of Koh Tao
I spent many days relaxing and playing volleyball in Koh Tao, the beaches are beautiful and are paradise! And then once the sun sets, Koh Tao is one of the best places to party in Thailand. If you want a night out head to either Sairee Beach, play beer pong in Fish Bowl Beach Bar, or dance right on the beach. If you want more upscale vibe then make sure you head to Fizz or head off on the famous Koh Tao bar crawl.
5. Visit Koh Nang Yuan
Right next up – you've all seen the photos of the view point from Koh Tao across the lagoon to Koh Nang Yuan? Well that's the best place to head on the island. Just a couple 100 meters from the shore there are three little islands connected by a strip of sand. This unique scenery is considered to be one of the most stunning archipelagos around the world and is often published in books and postcards. The region is paradise with white sand beaches and the snorkelling is second to none.
6. Do a kayak tour
A fun activity to do on the island is to go kayaking. You can rent kayaks on some beaches of Koh Tao and head off to explore the coves and beaches across the island. Popular beaches are Sairee Beach, Tanote Bay or the beach of Chalok Baan Kao. Kayaking Koh Tao goes perfectly with snorkelling as you can stop whenever you like to see what's going on underwater, then continue on again.
Things to do in Koh Tao: Island Regions
Mae Haad
Although close to Ko Tao's main pier, the southern stretch of Mae Haad is quite pleasant and is home to one of Ko Tao's best resorts. There are also a few newer guesthouse options back from the beach along the two main roads that run out of town. The southern extreme is tranquil, and the sea here provides some decent shallow-water snorkelling with soft and hard corals, plenty of fish life and even a shallow shipwreck to explore.
Haad Sairee (southern stretch)
The southern stretch of Sairee Beach includes a party strip that gets a little crazy late at night – beware that noise can be an issue in this vicinity. You'll also find resorts closer to the village which are slightly removed from the wildest nightlife. This is a popular and tightly packed part of Ko Tao. Not as mental as the southern stretch of the beach, this northern strip is home to larger resorts (which climb up and around the headland) and more specious bungalow villages. This is a reasonable area to consider if you prefer to have Sairee Village within walking distance rather than the pubs and clubs of the south and prefer a beach bar than a beach club. We found much of the accommodation here to be of decidedly mediocre value.
Sairee village
A pulsating swirl of restaurants, bars, boutiques, guesthouses and hostels, Sairee village is the centre of the action. Below we've spotlighted a terrific hostel and a couple of solid flashpacker options; if looking for something cheaper you could try one of the many rooms found above shops and eateries or head down to a fan-cooled bungalow off Sairee Beach. If you're after a dirt-cheap hostel, Mae Haad village has a better selection.
Where to stay in Koh Tao Accommodation
The island has hundreds of places to stay are spread over a dozen different bays and beaches. There are three main areas to stay including southern Sairee (noisy), northern Sairee (quiet) and Sairee Village (off the beach). There are lots of places to stay in Koh Tao including 1 star hostels with 18-bed dorms to five star luxury hotels with infinity pools and spas. Here are some suggested Koh Tao accommodation to make planning where to stay a lot easier.
Luxury: Viking House Villa, Over The Moon KT, The Place Koh Tao
Mid-range: Thalassa, Koh Tao Seaview Resort
Budget: Gecko Republic Jungle Hostel, BP Hostel
Island hopping in Thailand
I will be pulling together more content in the coming weeks all about my travels around Southeast Asia so stay tuned. I will have content on Thailand, Vietnam, Cambodia and more. However for your journey around the rest of Thailand I would suggest island hopping in Thailand, heading to other islands to visit close:
Phuket
Phi Phi
Koh Samui
Karst Islands
Other Blog Posts…