Europe is famous for is the beautiful cities but where do you go if you're looking for hiking and nature? The National Parks in Europe!!
And there is an abundance of them in Europe, which are well worth a visit! So today, I thought I'd highlight 17 of the best national parks Europe has to offer, to inspire your next adventure!
A recent study uncovered the most popular National Parks in Europe (listed below). And the study also showed that the United Kingdom is home to half of the top 10 most popular National Parks in Europe. Also included in the list was Italy's Foreste Casentinesi, Monte Falterona, Campigna National Park ranking third, and Sweden's Sarek National Park finishing at number 10.
Which of these national parks in Europe have you been to?
Other recommended blog posts
17 Best National Parks in Europe
1. Cairngorms
Location: Scotland
Best known for: ancient forests, lochs, and wildlife
The largest national park in the UK, the Cairngorms provide everything for a blissful stay in nature, with rugged mountains, quiet lochs and ancient woodland, this national park is perfect for those looking to step into the wilderness.
2. Olympus
Location: Greece
Best known for: Cultural and historical significance
Olympus is a national park steeped in culture and perfect for the history lover in all of us! Home to the mythical Mount Olympus (the supposed home of the Greek Gods), this national park is overflowing with ancient history to explore!
3. Dolomiti Bellunesi
Location: Italy
Best known for: Mountains
Dolomiti Bellunesi national park is the perfect location for those looking for adventure combined with a breath taking landscape. Home to perhaps Europe's most famous mountain range- The Dolomites, this national park offers an amazing break in the mountains.
4. Black Forest
Location: Germany
Best known for: Black Forest gateau, ancient forests
A dream location for those looking for a magical woodland get away the Black Forest offers enchanting nature, beautiful pastures, and miles of trails to explore via hiking or biking. Also, a great spot for skiing in the winter months the Black Forest is a bit of a hidden gem away from the crowds and surrounded by wilderness.
5. Pyrénées
Location: France
Best known for: Waterfalls, rock faces and natural landscapes
Towards the border of France and Spain lies the Pyrenees national park famed for its rich and diverse plant and animal life, the Pyrenees is described as a walker's paradise. The high altitude also makes it the perfect location for spotting birds of prey, when out exploring the many waterfalls and rock faces that cover the landscape ready to be explored.
6. Jostedalsbreen
Location: Norway
Best known for: Natural landscape and glaciers
Home to Europe's largest ice cap Jostedalsbreen national park is the perfect contrasting adventure, where you are able to go from Icey glaciers to lush green landscapes in a matter of minutes. There is plenty to explore and trial here, with chances to go ice trekking, wildlife watching and hiking.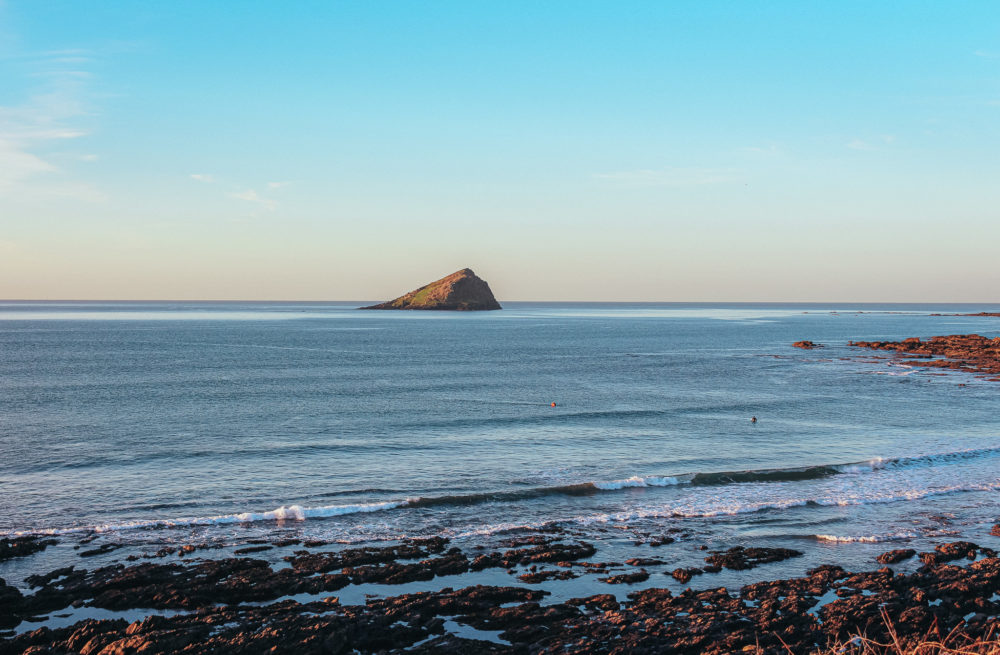 7. Oulanka
Location: Finland
Best known for: waterfalls and wildlife
Oulanka national park is a water lovers paradise, with two huge rivers passing through the park there is boundless opportunities to enjoy a spot of kayaking or canoeing. However, don't panic if water isn't your thing as the park is also adjourned with pathways and hanging bridges that provide the perfect opportunity to enjoy the many waterfalls and scenic woodland.
8. Plitvice Lakes
Location: Republic of Croatia
Best Known for: Lakes and waterways
Croatia's oldest and largest national park Plitvice Lakes offers a slice of paradise with stunning turquoise waters and an abundance of natural flora and fauna. It's so magical that the park was designated a UNESCO world heritage site in 1979 and is definitely worth a day visit or even an overnight stay on your next trip to Croatia!

9. Killarney
Location: Ireland
Best Known for: Lakes, Wildlife
Ireland's first ever national park was founded in 1932 and has remained a popular site ever since. This park is perfect for nature lovers and walkers alike, with beautiful vistas and amazing wildlife species. It's home to Ireland's last surviving indigenous red deer herd and designated as a site of special area of conservation.
10. Teide National Park
Location: Tenerife
Best known for: Volcanoes
Teide is perhaps one of Europe's more unique national parks as rather then a focus on beautiful landscapes, waterfalls, and woodland the star of Teide national park is the volcano. Not only that, but Mount Teide is the third highest volcano in the world, 3,718 metres above sea level and 7,500 metres above the sea floor! This national park offers a truly unique experience of views from around the base and top of the volcano unlike any other.
11. Saxon Switzerland
Location: Saxony (Germany)
Best known for: Bastei bridge, natural landscape
Saxon Switzerland national park is a true step into wilderness, with expansive valleys, sandstone mountains and thick woodland this national park is a great spot for those more adventurous. There is amble opportunity for rock climbing and cycling through the landscape.
12. Lake District
Location: England
Best known for: lakes, scenery
One of the UK's most recognisable national parks the Lake District offers a wonderful escape into the British countryside where you can explore mountains, lakes, and woodland all in one place.
13. Timanfaya
Location: Spain, Lanzarote
Best known for: 'Martian landscape'
Perhaps another one of the more unique national parks Timanfaya national park offers an experience slightly out of this world. Due to a number of volcanic eruptions between 1720-1824 the area has been left with little to no vegetation. However, don't let this put you off because the lack of vegetation is made up twofold by the huge variety of colours, rugged coastlines and rock formations that give it an otherworldly beauty.
14. Thingvellir
Location: Iceland
Best known for: cultural and historical significance, natural landscape
Thingvellir national park is Iceland's oldest national park which also holds lots of cultural and historical significance for the people of Iceland. It is within the park that the first democratic parliament sat in 930 CE, as well as the location where Iceland officially switched from Nordic Paganism to Christianity in 1000 CE. Alongside this it is also a site of incredible natural beauty with impressive cliffs and lakes.
15. Vikos-Aoos
Location: Greece
Best known for: Wildlife, Scenery
Vikos-Aoos national park is a far cry from the bustling cities of Greece and offers a real step into nature with dramatic scenery and the spectacular Vikos gorge in the centre of the park. Be aware though that this park is home to one of Europe's last wild brown bear populations, so keep your camera ready and an eye on the treeline!
16. Tatra
Location: Poland
Best known for: Rugged mountains, Lakes
Famed for its natural beauty and rugged mountains the Tatra national park is an unmissable location for nature lovers and photographers alike. Most well known as a top ski location in the winter, the park can also be seen on foot the rest of the year, with routes covering the whole park and mountainside. Tatra is also home to Morksie Oko, included in a list of the top 5 most beautiful lakes in the world, which name translates to 'the eye of the sea'.
17. Cinque Terre
Location: Italy
Best known for: architecture, coastline
Cinque Terre maybe Italy's smallest national park but it is still a definite bucket list park. There are five towns within the national park, and 5,000 permanent residents in brightly coloured houses built right into the cliff. The five towns are connected by a number of trails that combine the natural beauty of the area with a close sense of human presence, so you are never too far away from a friendly face.
If you on a bigger trip exploring more of Europe check out my guides to France, Germany, Greece, Iceland, Italy, Portugal, Spain and United Kingdom.
---
My Travel Tips and Recommendations
Flights
To book flights, I always use flight search engine Skyscanner, I regularly use the Everywhere tool to find the cheapest places to travel. It's how I get to travel so much all around the world. I find it the easiest way to compare flight prices across airlines and get the best deals.
Accommodation
For accommodation, I usually book most of my hotels or hostels through Booking.com. I love using this platform as it provides me with some amazing deals for accommodation all around the world. Or if you prefer, I also recommend using Airbnb.
Travel Insurance
Picking travel insurance that covers you in all eventualities is an essential part of planning a trip for every single person. If you can't afford travel insurance, you can't afford to travel. You never know what's around the corner.
Did you know I also vlog my trips? Make sure you subscribe to my YouTube channel so you get alerted when all my travel videos go live… CHECK THEM OUT HERE
Thank you for reading and as always happy adventuring! If you have any questions about the destination please leave these in the comments below.
If you've enjoyed this post, please share it for me with all your friends and family!
Sophie X