I love Thailand – it's one of the best countries in the world. From it's stunning beaches, expert scuba diving and flavoursome cuisine.
I visited Thailand four times when I was backpacking in my early 20's, I just couldn't keep away from this magnificent island. And it's why I've pulled together this guide to spending 10 days in Thailand for you my readers.
I wanted to share my experiences and knowledge on the county!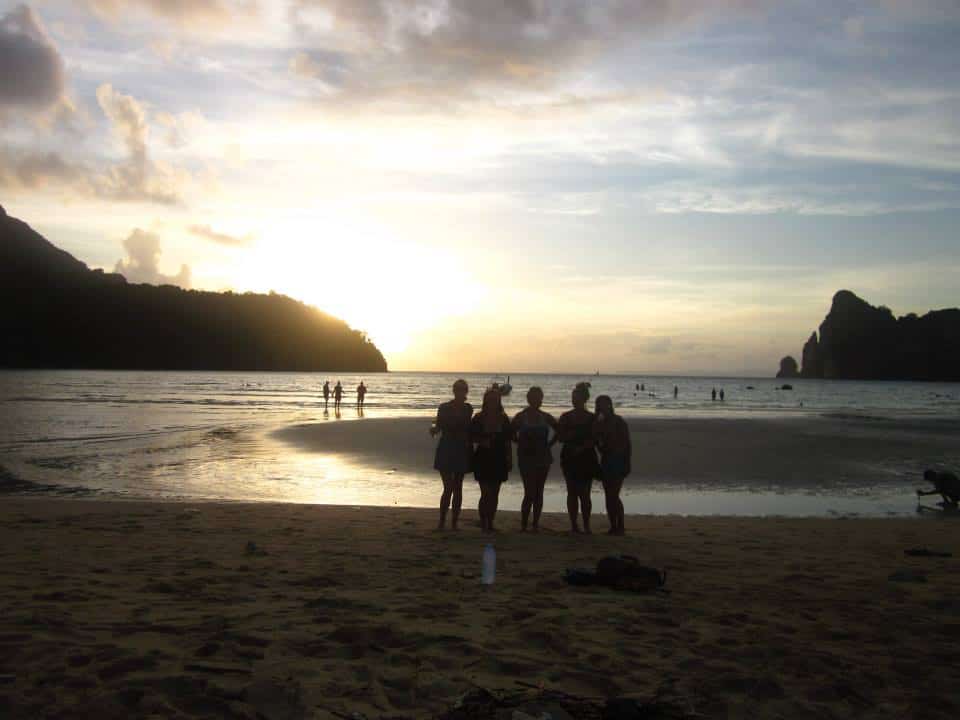 The Perfect Thailand Itinerary
Are you planning a Thailand trip? Then this guide is going to be incredibly useful during your research. As Thailand is quite a complex country, with lots of islands, jungles and remote villages, it is crucial to understand how you will spend your Thailand holiday when you get to Thailand before you arrive. In this blog post, I have covered some of the best ways to enjoy 10 days in Thailand.
Of course, 10 days in Thailand is not nearly long enough to see everything, but at least with this guide you will have a good chance to seeing all of the best bits this amazing country has to offer. In fact I love Thailand so much, I included Thailand in my best places to travel in 2020 guide so make sure you check it out.
If you are traveling to Thailand soon, I have an array of Thailand travel blogs about all the things you should know when you travel to Thailand. I've also got a blog post on where to stay in Koh Tao, and my ultimate guide to backpacking in south east asia. And if you are spending a decent amount of Koh Tao, check out my blog post on things to do in Koh Tao!
I have also mentioned some places you should consider visiting if you are planning a Thailand itinerary for the first time. For any Thailand itinerary to be the trip of a lifetime, you will need to do your research and you could also look at Thailand tour packages.
---
Coronavirus Update: Thailand travel advice
Following a government meeting in Thailand on 26 March 2021, a plan has been announced to open up Thailand to vaccinated travellers without the need for quarantine. The plan will take place in phases. In the first phase, Phuket will lead the way for the reopening of Thailand.
From 1 July 2021, fully vaccinated travellers can visit Phuket without the need to quarantine on arrival. From 1 October 2021, fully vaccinated travellers can visit Chiang Mai, Ko Samui, Krabi, Pattaya, Phang Nga and Phuket without the need to quarantine on arrival. By the end of 2021/start of 2022, Thai authorities say that quarantine should be lifted entirely in all areas of Thailand for vaccinated visitors. The proposed date for this to happen is on or before 1 January, 2022.
*This information is subject to change and I will update this information box as often as possible.
---

10 Days in Thailand
How to get around in Thailand
There are many ways to get around Thailand, and one of them is on an overnight train. You set off in the evening and wake up in a new place in Thailand. This is the best way to minimise the time required for your Thailand travel.
This way, you will get the most out of your Thailand trip. Getting a flexible form of transport is really important, as although you will be doing your research (like now!) on your upcoming trip, once you get there, you will learn that there are even more incredible things to do in your 10 day trip to Thailand.
You may find these by yourself, or they may a part of your chosen Thailand tour package.
Top 10 Things to do in Thailand
Phi Phi Islands
The Grand Palace
Temple of the Emerald Buddha
Wat Arun Ratchavararam
Pa Tong
Khaosan Road
Ko Pha Ngan
Full Moon parties & Sunrise beach
Railay Beach
Similan Islands

When is the best time to visit Thailand
I always visited Thailand between the months of April and July, which is technically monsoon season but I never found it to be an issue. The climate varies throughout Thailand, and you can visit all year round. The best time to travel to Thailand is during the cool and dry season between November and early April.
In the south, the climate differs between the eastern and western coasts so everywhere is suitable at different times of the year. Between the months from April through to May you can find temperatures rise, sometimes to 40 degrees celsius.
How to get to Thailand
Each time I flew to Thailand, I flew with Emirates from London Heathrow, but most major airports in the UK and beyond fly to Bangkok's international airport, Suvarnabhumi.
This is the cheapest airport in Thailand to fly into and is on average cheaper than flying in to Phuket too. Thailand currently has six international airports, in Bangkok, Chiang Mai, Hat Yai, Krabi, Phuket and Ko Samui. The cheapest way of getting to most regional Thailand airports is usually to buy a flight to Bangkok and then a separate domestic ticket with Air Asia or similar airline.
The biggest airports in Thailand are Suvarnabhumi Airport Bangkok, Don Mueang International Airport Bangkok, Phuket International Airport and Chiang Mai International Airport.
What's the currency in Thailand
The local currency in Thailand is the Thai baht, or THB. I would recommend buying yourself the cash before you head out to Thailand or getting yourself a cash currency card. You can withdraw in the country too!
How much does it cost to go to Thailand?
In my experience, for 10 days in Thailand, you will need around £1000 for everything, which around about $1350 USD. Then if you minus your flight which will be about £400, that takes you to £600 remaining and split across 10 days in Thailand, that works out to £60 a day for everything including accommodation, food, activities and contingency. This is more than enough in Thailand where prices are reasonably cheap, well for the time being they are anyway!
Accommodation – Hostel = $8-$10
Accommodation – Mid-range hotel = $20
Accommodation – Luxury hotel – $40
Lunch and dinner = $10-£15 if eating local food in restaurants but could be even less if you eat street food
Bus from Bangkok to Phuket = $15-$20
Overnight sleeper train = $25
---
What language do they speak in Thailand
The language is Thai but English is spoken widely especially in the tourist spots.
Do I need a visa for 10 days in Thailand?
If you are from the UK, USA or many other countries in Europe, you can enter Thailand without a visa and stay for 30 days.
However, make sure you check before booking your flights, or leaving for the airport, as there are lots of nationalities which do need a Thailand visa. Overstaying your visa is not recommended, but if it is only a couple days you do have to pay a fine!
Where to stay in Thailand
Thailand is incredibly cheap and if you are happy to stay in hostels then your 10 days in Thailand will be incredibly inexpensive. It's the perfect back for that backpacking as you can find hostels in Thailand for as little as $5 a night in some places. But of course the cheaper the hostel, the more rogue they can be. I've stayed in some 'interesting' hostels over the years.
My fave has to be a 36-bed dorm in Phi Phi where I spent many hungover days recovering….
You can often find really nice accommodation that's really cheap too, with even some of the more luxury hotels and hostels at less than $20 a night for a room. Also check out this guide from Conde Nast for further detail on each island.
10 Thai Islands you must visit…
Koh Tao
Koh Samui
Koh Phangan
Koh Phi Phi
Koh Yao
Phuket
Koh Lanta
Koh Chang
Koh Lipe
Koh Samet
Luxury Hotels
Anantara Rasananda Koh Phangan Villas – 5-star hotel – £239 – Sophisticated resort with 2 restaurants, direct beach access & a bar, plus 2 outdoor pools & a spa.
Royal Muang Samui Villas – 5-star hotel – £116 – Refined suites & villas in an upscale beach resort offering a spa & dining, plus an outdoor pool.
atta Lakeside Resort Suite – 5-star hotel – £130 – Sophisticated suites, some with private plunge pools, in a lakeside hotel offering mountain views.
Mid-Range
Santhiya Resort – 3-star hotel – £77 – Upmarket waterfront resort with a private beach, a spa & a pool, plus terrace dining & a bar.
Jungle Club – 4-star hotel – £46 – Casual hillside resort offering gulf views, plus an infinity pool & an open-air restaurant/bar.
Amara Bangkok – 4-star hotel – £76 – Upscale hotel with streamlined rooms, a rooftop infinity pool & a hip bar, plus casual dining.
Mile Map Hostel – 3 star hotel – We booked Mile Map Hostel for our first night in Thailand after landing in Bangkok after our 29 hours flight over to South East Asia. We arrived technically not caring where we slept as long as it had a bed but in fact we were surprisingly happy! The hostel was super cool, with awesome decor and had clearly had time and effort put in to its common areas and even in the rooms. The entrance to the hostel was on a small back street and looked nothing special from the outside however, once inside there were lots of common tables and sofas and walls covered with international colours and flags.
Budget
Flower Bungalow, Ko Phi Phi – 2-star hotel – This little resort of 12 bungalows with individual or shared bathroom and 28-bed dorm situated is about 10 minutes on foot from Tonsai bay and the pier, or 3 minutes from Loh Dalum beach. I stayed in the fan 28-bed dorm, it is pretty much the cheapest accommodation on the island and considering this place is one of the cheapest bungalows I've been to during my travels it certainly wasn't one of the worst.
Blue Parrot Beach Resort, Ko Phangan – The hostel sits literally on the beach and had a beautiful second-floor restaurant terrace where we ate, breakfast, lunch and dinner. The prices were reasonable and they had a variety of choice as well! They also had their own pizza oven which was pretty cool and meant you could indulge in Pizza after the Full Moon Party.
Sunset beach club – 3-star hotel – £24 – Pared-back rooms & suites with balconies in a casual hotel offering 4 pools & direct beach access.
The Vista Pool Villa – 2-star hotel – £29 – Informal rooms & villas, some with pools, in an understated lodging offering free Wi-Fi & breakfast.
Overview of a 10 day Thailand Itinerary
Day 1 – Arrive in Thailand and explore Bangkok
Day 2 – Explore Bangkok
Day 3 – Travel to Chiang Mai and explore
Day 4 – Explore Chiang Mai
Day 5 – Travel to Phuket and explore
Day 6 – Explore Phuket
Day 7 – Travel to Krabi
Day 8 – Explore Krabi
Day 9 – Travel to Koh Phi Phi
Day 10 – Last day in Koh Phi Phi and fly home
Visit Bangkok
Though 2 weeks in Thailand are not quite enough to know the city, you can squeeze time and do a lot when on your Thailand holiday. Bangkok will almost certainly be included in your Thailand tour packages. It is one of the busiest cities in Thailand, with a lot of recreational activities going on. Since you have 10 days in Thailand, you can include temples in your Thailand itinerary.
Your Thailand holiday will be quite memorable if you get to see the floating markets in Bangkok. However, when you are here, you will not be able to move easily as the city is full of fuel from tuk-tuks and heavy traffic. If you are not so used to noise, you will find the honking horns so irritating.
If you want to stay in Bangkok throughout Thailand holiday, you might consider some of the most affordable Thailand tour packages for your 10 days in Thailand. Some of the hotels and rooms cost as little as €8, while some go as high as 30 Euros. For your 10 day trip to Thailand, you need to work on a budget that will fit you for the whole 2 weeks in Thailand.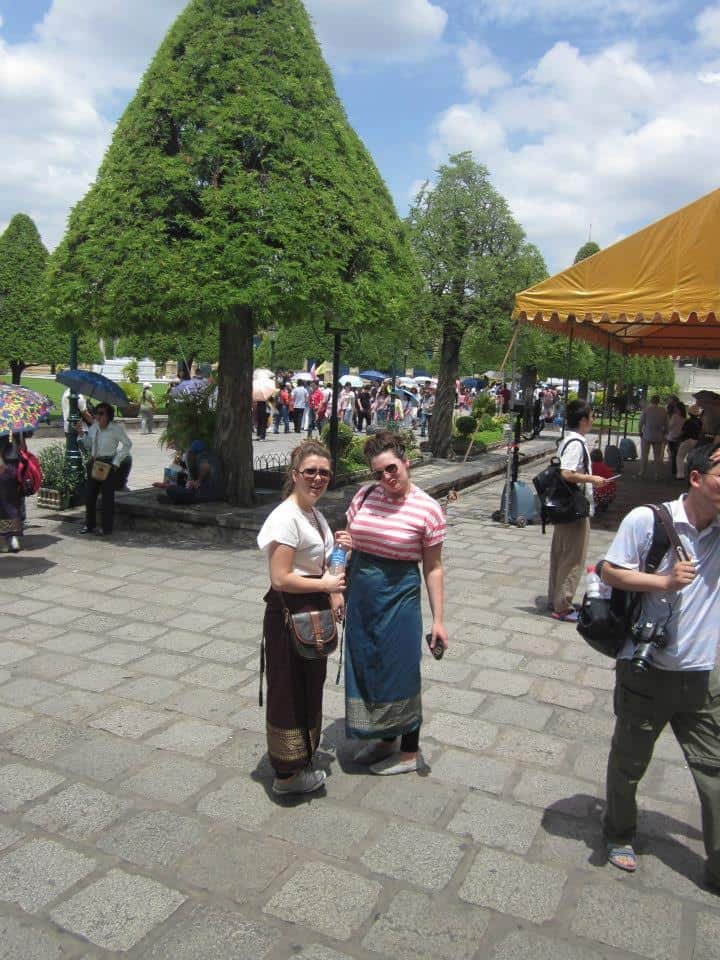 Things to do in Bangkok
Bangkok, Thailand's capital, is a large city known for ornate shrines and vibrant street life. The boat-filled Chao Phraya River feeds its network of canals, flowing past the Rattanakosin royal district, home to opulent Grand Palace and its sacred Wat Phra Kaew Temple. Nearby is Wat Pho Temple with an enormous reclining Buddha and, on the opposite shore, Wat Arun Temple with its steep steps and Khmer-style spire.
During your 10 days in Thailand, make sure you include a trip to the giant leaf reclining Buddha located in Pho. It measures 15 meters high and 46 meters tall and will make you feel really small.
During your Thailand travel, you can also visit the Grand Palace, which was the previous home to the king of the place and was the building from which the Thailand government operated. Here you can spice up your Thailand holiday by sampling the nightlife at Khao San Road, which is a must-visit in your Thailand travel.
You should also try some unique street foods during your 10 day trip to Thailand. Bangkok is full of exquisitely decorated Buddhist temples—as you go from one to the next you'll be continually blown away by the craftsmanship and elaborate works of art!
Bangkok is a love or hate city, for some people it's too much. It's loud, it's busy and it's overwhelming, but others love it and get addicted to the hustle and bustle of the Thai city.

10 Days in Thailand
Visit Chiang Mai
How Many Days in Chiang Mai
Chiang Mai has at least 300 Buddhist temples and is surrounded by mountains, and these should also determine how many days in Chiang Mai. It is a great place to enjoy your 10 days in Thailand. There are many Thailand tour packages that you can choose from, but Chiang Mai is the one location that must not miss out. In case you are not sure what to do during your 10 days in Thailand, you can talk to some veterans in the location to show you around, but they might need some payment. Make sure you plan how many days in Chiang Mai carefully.
You are probably asking yourself: How many days in Chiang Mai should I spend? This is another very popular location in Thailand with a lot of restaurants and high-class villas. Most people visit the place knowing how many days in Chiang Mai they want to spend. But this is an incredible location that you will not want to leave.
Your Thailand holiday packages should include doing some yoga or joining some fitness programs. The activities you include in the Thailand holiday packages will determine how many days in Chiang Mai you want to spend.
The community in this place is friendly and will sustain you well during your 2 weeks in Thailand. As you plan your Thailand travel and how many days in Chiang Mai, make sure to check out some of the best hotels for 10 days in Thailand and their cost. Your 10 day trip to Thailand should be well planned so that you have the best Thailand holiday that you will remember for a long time.
If you have longer than 10 days in Thailand, you may want to extend your time in the wonderful town of Chiang Mai as there is so much to do here. I would always choose this town over the city of Bangkok!
10 Days in Thailand
Visit Phuket
Island Hopping from Phuket
After determining how many days in Chiang Mai, your Thailand itinerary should veer off to a serene location. These are some of the most beautiful beaches and islands in Thailand, which is why they are included in all Thailand holiday packages. While selecting the best Thailand holiday packages at least select this area and have it on your list.
Since you have already determined how many days in Chiang Mai, you can plan some of your time for the Thai islands. You will find some of the best spots to have a great time with your loved ones as you wait for the 10 day trip to Thailand to elapse in style. If you are not certain about how to find the best Thailand tour packages, you can ask for help from someone who has spent 10 days in Thailand tours.
You can choose to island-hop alone by spending part of your 10 days in Thailand one island, and then moving to another. Thailand travel is not well utilized until you have done these things.
During your Thailand travel, make sure that you take pictures on the island so that you share your experience with the loved ones back at home. Some Thailand holiday packages offer these services.
Note that in these areas, there are Thailand holiday companies that will spice up your Thailand travel by showing you around. They will ask you what you have done in your Thailand travel before so that they know what they can add to your Thailand holiday packages.
From here you could also do the best tour of Phang Nga Bay.
10 Days in Thailand
Visit Phi Phi
If you have more time, you could spend 2 Weeks in Thailand Hopping Around Phi Phi Islands and Adam Coast
Perhaps you prefer to stay on dry land during your Thailand itinerary, and there is nothing wrong with that. You can still hop on dry islands and have a great time with loved ones during your 2 weeks in Thailand. Since you have only 10 days in Thailand, you want to make sure you have the best 2 weeks in Thailand. The 10 day trip to Thailand should be complemented with a visit to Railway Peninsula in Krabi.
You also want to spend part of your 10 day trip to Thailand in Koh Lanta and experience some silence in your Thailand holiday. Phuket Island is the largest in the location and provides an incredible view of the surrounding locations. It should always be included in Thailand holiday packages.
But you also have an option just to stay and enjoy one island for a most of your 10 day trip to Thailand before trying other locations. Most travellers who try Thailand itinerary trips are never disappointed as there are lots of things to do, such as hiking the islands and taking great pictures from an aerial view.
It is advisable to have some robust shoes on the list as you plan your 2 weeks in Thailand. These will be important for your Thailand holiday. You can request your Thailand holiday packages provider to offer some tested shoes for the trails.
10 Days in Thailand
Visit Railay Peninsula Krabi
After deciding how many days in Chiang Mai, Bangkok, and the islands, you will need to allocate part of your 2 weeks in Thailand to Railay Peninsula, Krabi. This location is more of a peninsula than a beach town. But this does not mean it will doom your Thailand travel.
This location must not miss in your Thailand Itinerary plan and Thailand holiday packages as it has a lot of fun things going on for you to take part in. It is one location that you need to go to if you need to relax and disconnect from the busy parts of Thailand.
By the time you are planning for your 10 day trip to Thailand, you need to understand that you will be coming to this place to have a good time. Railay Peninsula, Krabi has been used by many travellers who love camping and holding romantic meetings with their loved ones, which is why it is included in most Thailand tour packages.
10 Days in Thailand
Other questions I often get asked
Is Thailand safe to travel alone?
Like any country both in Europe and beyond, all cities are safe and all cities are unsafe. You've just got to be aware, keep your sits about you and try to be as safe as possible.
There are many solo backpackers who travel to Thailand every year without ever having any problems. However, it's important you take sensible safety precautions such as avoiding being out at night alone and spend time with people you trust. Never walk home alone, and never spend time alone when you're drank as you never know what could happen.
If you play it safe and look after yourself you will be fine in travelling in Thailand. A few years ago there were murders in Khao Tao of an English woman, but don't let this put you off. Bad things happen everywhere!
What injections do I need for Thailand?
Typhoid
Diphtheria
Rabies
Tetanus
Hepatitis B
Afraid of Malaria in Thailand? There is no need to be afraid, as the risk of getting malaria in Thailand is very low, even off the beaten track and in the remote regions. But if you want to be safe, go and see your doctor before leaving your country and get tablets. Some tablets will require you to take them days ahead of coming in to at risk Malaria regions.
15 Things To Know Before You Go to Thailand
Avoid animal tourism
Take your shoes off
Don't touch people's heads
There's a Lantern festival in Chiang Mai
Nicknamed the country of smiles
There's lots of sacred temples
Attend world famous Full Moon Party
Be a local at the markets
Learn Muay Thai
Attend Songkran
Do not feed the monkeys
There are a lot of soi dogs
Invest in bug spray
Bargain responsibly
BYOT (Bring your own toilet paper)
10 Days in Thailand
Overview
You should plan how much of your 2 weeks in Thailand you intend to spend on the islands, and then you can leave the rest for other locations in Thailand. You should plan your Thailand holiday well so that you are at the right place at the right time.
This way, you will not complete your 10 day trip to Thailand without seeing the best of the kingdom. Before your Thailand travel, you want to check to ensure that you have selected the right Thailand tour packages.
I had a really great time in Thailand, even if I was only there for 10 days, and would love to one day go back for longer again next time and really explore some of the lesser known areas. Have you been to Thailand before? How would you spend 10 days there? Let me know in the comments below or tweet me your top tips!
Other posts that may help you:
The Best City Breaks for Couples
Beginner's Guide to Europe Interrail Routes
Copenhagen Chic at the Andersen Hotel
Best Vegan Restaurants in Malmo
Ultimate Guide to a Weekend Break in York
10 of the Best places to eat Brunch in London
The Best Weekend Trips in the UK
Sign up to AirBnB with this link and receive a £23 off your first booking.
To receive my articles and reviews straight to your inbox SUBSCRIBE HERE.
Did you know I also vlog my trips? Make sure you subscribe to my YouTube channel so you get alerted when all my travel videos goes live… CHECK THEM OUT HERE
Thank you for reading and as always happy adventuring!
If you've enjoyed this post, please share it for me with all your friends and family!
Sophie X
Photo credits: from Pixabay