Following Boris' recent announcement that UK staycations can go ahead from 12 April, I have pulled together a list of my favourite UK destinations for a perfect staycation.
As we slowly but surely starting to emerge from lockdown, so there is naturally going to be a period of transitioning back to some sort of normality. With that in mind, there are some things that should be taken into consideration when planning your next UK staycation.
For all you adventurers and holidaymakers alike, the past year has been particularly difficult – as travel plans have been put on indefinite hold.
However, while international travel may be off the cards right now – you may be able to start heading out on UK staycations (i.e. staying somewhere closer to home) sooner rather than later – which means it's time to start planning!
Though it may not seem like it initially, there are simply thousands of both exciting and relaxing holiday destinations within the UK – including both coastal escapes and city getaways.
With that in mind, here are the best destinations in the UK for a relaxing staycation.
1. The Lake District
One of my favourite spots for a UK staycation is the Lakes! When it comes to rest and relaxation, you will struggle to find somewhere more relaxing than the lake district. Surrounded by nature and tranquillity, you can let your worries melt away as you amble through the countryside, explore historic villages and landmarks, or even participate in some of the best hikes in the UK.
Furthermore, there are plenty of accommodation options available in this region – from cottages to hotels to campsites – depending on your personal preferences.
2. York
York, a city in the northeast of England, is another stunning yet relaxing holiday destination in the UK – meaning you could quickly lose yourself as you wander through the historic town.
Be sure to have your camera on hand – as there are simply thousands of things to see as you explore – whether that means you stop by the York Minster (one of the largest in Europe) or visit the Yorkshire Lavender Gardens. Again, there are plenty of places to stay within the walled city limits – including several award-winning hotels such as The Judges Lodging.
3. St Ives
St Ives is described as 'the dazzling jewel in Cornwall's crown' and for a good reason – the portside village is so picturesque that you feel as though you have left the UK altogether.
With sandy beaches and glistening waters, on a warm summer's day, the beach is the perfect place to relax and unwind – whether that means you read a book and sunbathe, or even participate in something more adventurous – such as windsurfing or kayaking.
When staying in St Ives, your best bet is to look out for an Airbnb – as there are plenty of stunning options to choose from in the local area, and they are typically cheaper than hotels.
4. Plockton
Plockton is a small village located deep in the Scottish highlands, on the shores of the stunning Loch Cannon. As a result, it is the perfect getaway for those who are looking for a break in their usual hectic routines. Say goodbye to the sounds of traffic or busy city life and experience the sounds of nature instead.
However, though peaceful, there are plenty of things to do in Plockton – whether that means you head out on a Seal trip for an up-close and personal wildlife encounter or enjoy delicious food at one of the many local eateries.
Though there are numerous B&Bs in Plockton where you can catch some sleep at the end of a busy day, you could also stay at accommodation in the neighbouring areas of Locklash and Balmarca. Plockton is also close to the famous Isle of Skye, the filming destination for many Hollywood blockbusters such as Snowhite and the Huntsman.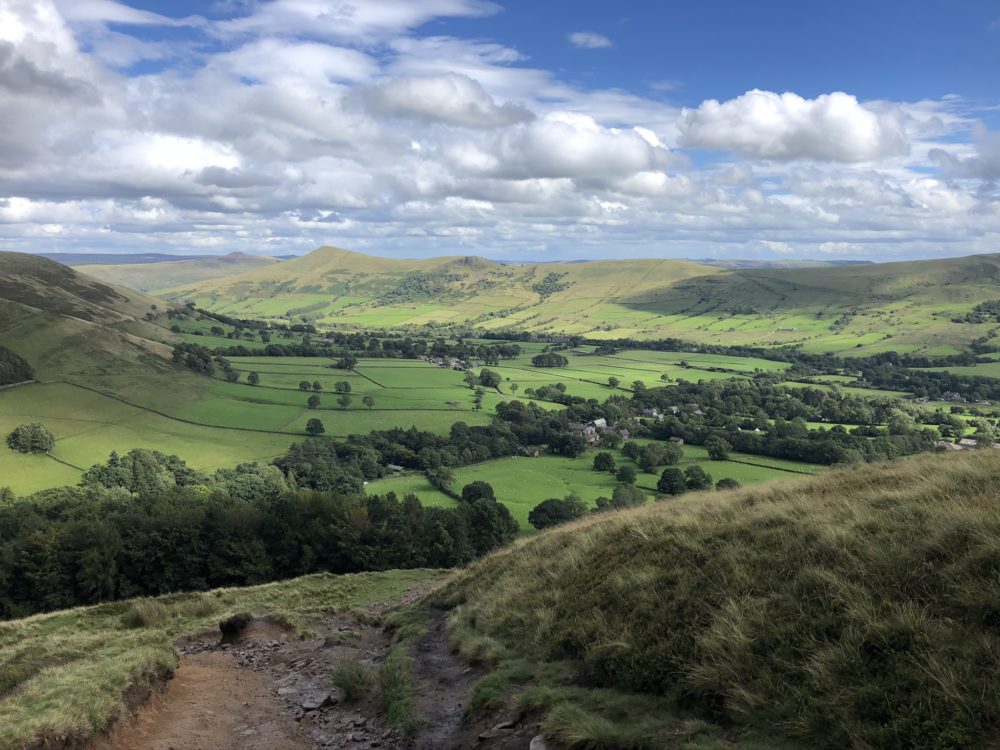 5. Anglesey
Anglesey, a small island on the coastline of Wales, is a firm-favourite destination for families due to the plethora of activities it has on offer. However, it is also a great holiday destination if you are looking for rest and relaxation – as it lies right in the heart of nature.
Its proximity to nearby national parks meaning that you could easily head out on a hike or even an exciting welsh road trip. Though Anglesey is home to numerous hotels and beachside B&BS, it's also the perfect destination for those who like to camp out – so long as you have all of your summer camping essentials on hand.
6. Manchester
Manchester is slowly becoming my favourite city in the United Kingdom, and this blog post will certainly tell you why. As with my travels, most of the time I head off on a flight to somewhere in Europe, but back in March, I decided I wanted to head north for a weekend in Manchester. The city is home to football, architecture, rooftop terraces and quirky Northern Quarter.
And it's also a pretty compact city with it being possible to walk from one end of the city to the other in less than 15 minutes, and everything seems so close and accessible. Check out my blog post on spending a weekend in Manchester.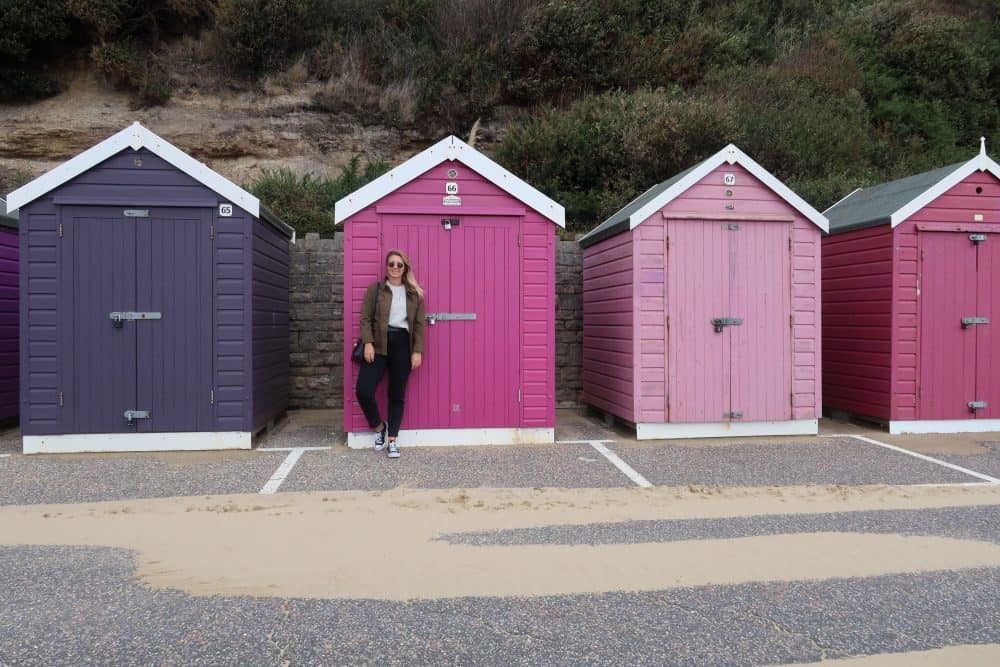 7. Bournemouth
One of my favourite things to do as a kid was to go on a Bournemouth holiday. And now we've got our own family, I wanted to take her to see what all the fuss was about. Bournemouth is located on Britain's South Coast and offers visitors long sandy beaches, adorable beach huts, the Pier, art exhibitions, dramatic seascapes, tropical gardens, nightlife and traditional fish & chips.
It's the perfect place for a weekend break away with your partner, family or girlfriends. Whether you visit in the summer season or the Christmas period, Bournemouth has so much to do, all year round. Check out my blog post on spending a weekend in Bournemouth.
8. Cornwall
Are you looking for a weekend UK staycation? Use this Cornwall itinerary! And make a weekend break in Cornwall top of your list. There are so many places to visit in Cornwall, so this guide will help you decide where to go in Cornwall, where to stay in Cornwall, where to eat in Cornwall and much more. Use this guide as a Cornwall itinerary for your weekend in Cornwall.
Cornwall is the ultimate UK staycation with its mild climate, breathtaking scenery and long stretches of sandy beaches. Located on the southwestern tip of the United Kingdom, it offers tourists moorlands, beaches, cliff faces, great cuisine and much more. Check out my blog post on spending five days in Cornwall.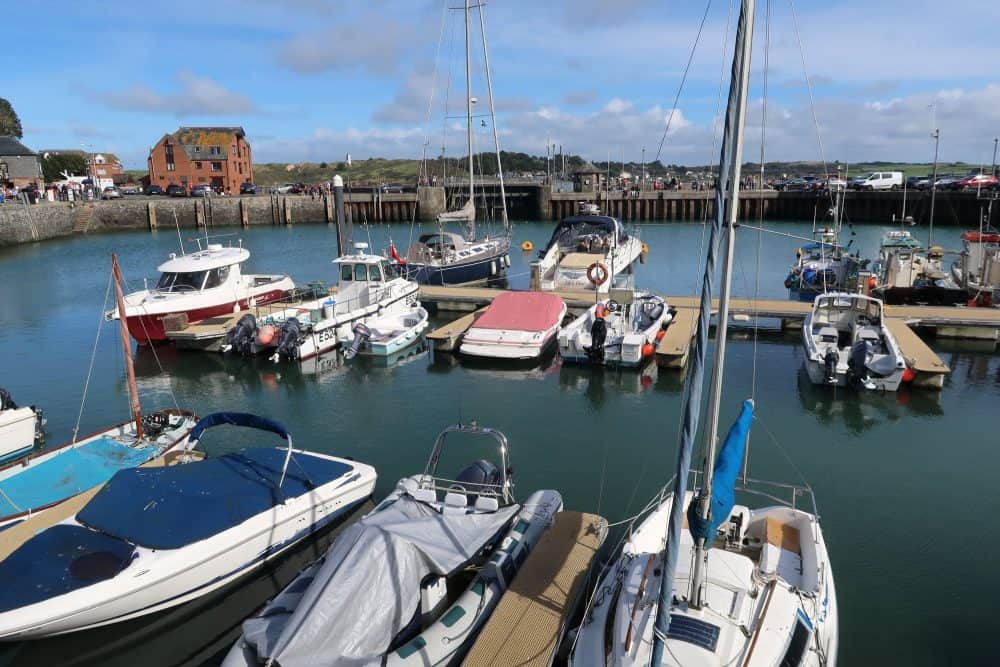 9. The Cotswolds
The Cotswolds is a magical place. And only two hours from London, it's hard to remember the hustle and bustle of the city, when you've entered the peaceful villages of The Cotswolds. The Cotswolds is one of my calm places.
Beautifully rural, with rolling hills, stone villages, winter walks and a beer by the roaring fire in a local pub, but with easy accessibility from London. It is also becoming a foodie capital of the country with amazing pubs, restaurants and cafes popping up all over the region. Whether you fancy a good walk, pub lunch, or a pamper at a spa, there is no better place than The Cotswolds.
The Cotswolds straddles five counties, and although the vast proportion of it is within Oxfordshire and Gloucestershire, it even goes as far north as south Warwickshire and touches the edges of Worcestershire and Wiltshire too. Check out my guide to spending the weekend in The Cotswolds.
10. Dorset
Last summer I headed down to the coast for a weekend by the sea and a well-needed catch-up. The perfect UK staycation!
We spent the weekend driving around Dorset, up and down the coastal roads, spending the morning at Durdle Door, the afternoon at Lulworth Cove, and then sunbathing in the sunshine in the morning at Hive Beach Cafe just down the road.
Dorset is a county with a long history and provides visitors with the best of both, the countryside and the ocean. You can venture to inland Dorset, with its hamlets of thatched cottages, wooden-beamed pubs and watermills and then within minutes, you can be looking out to sea, with the pebbled beaches and ice cream huts dotted along the beaches. Check out my blog post guide to a weekend in Dorset.
How to prepare for travel again
As a result of the COVID-19 pandemic, you may be feeling more stressed than usual – whether you are worried about losing your job or dealing with spiralling finances. Whatever issues you are facing, it is important that you find ways to reduce stress and take care of yourself and your family during this difficult time. There are various ways in which you can do this, such as:
Spending time outdoors as much as possible – whether that means you are heading out for a daily walk, run or bike ride.

Giving yourself a break when you need one – especially when you feel as though you are drowning in deadlines and tasks.

Setting aside some time each day to participate in a self-care routine.

Finding inventive ways to save yourself money, such as by switching to e-cigarettes containing

nic salts

as opposed to buying multiple packets of cigarettes each week.

Talking openly and honestly about how you are feeling – whether that means you reach out to a friend, a loved one or a healthcare professional.

Find a suitable outlet for your stress – such as exercising or participating in your favourite hobby.

Putting plans in place for the future – giving you something to look forward to or work towards.
OTHER BLOG POSTS
---
My Travel Tips and Recommendations
Flights
To book flights, I always use flight search engine, Skyscanner, I regularly use the Everywhere tool to find the cheapest places to travel. It's how I get to travel so much all around the world. I find it the easiest way to compare flight prices across airlines and get the best deals.
Accommodation
For accommodation, I usually book most of my hotels or hostels through Booking.com. I love using this platform as it provides me with some amazing deals for accommodation all around the world. Or if you prefer, I also recommend using Airbnb. If you haven't signed up with Airbnb already, you can use this link to get £25 off your first visit!
Travel Insurance
Picking travel insurance that covers you in all eventualities is an essential part of planning a trip for every single person. If you can't afford travel insurance, you can't afford to travel. You never know what's around the corner. World Nomads is an affordable option that I personally recommend. BOOK HERE
Sign up to AirBnB with this link and receive a £23 off your first booking.
To receive my articles and reviews straight to your inbox SUBSCRIBE HERE.
Did you know I also vlog my trips? Make sure you subscribe to my YouTube channel so you get alerted when all my travel videos goes live… CHECK THEM OUT HERE
Thank you for reading and as always happy adventuring! If you have any questions about the destination please leave these in the comments below.
If you've enjoyed this post, please share it for me with all your friends and family!
Sophie X