Walking holidays in Europe have become more and more popular in recent years, as we look more towards active holidays with adventure and culture.
Gone are the days when travellers want to sit on a sunbed for hours on end, and drink mimosas, instead we want to use our precious time away to get fit, find calm and explore.
Walking holidays in Europe can range from all across Europe, from Spain to Norway, and Iceland to Portugal. And across these countries, you will find hikes through stunning landscapes and varying weather. That's why I would recommend an Inntravel walking holiday in Europe.
The borders of Europe may be constantly changing, but for thousands of years, Europe has been the centre of the hiking trails made by pilgrims, migrants, tradespeople, and now explorers, through medieval villages, along iconic rivers and down steep mountains.
A favourite of mine is going on a walking holidays in Europe, so I have pulled together a blog post about where it is best to go.
Slow holidays are all about taking the time to appreciate your surroundings. The views. The colours. The nature. The water. The rivers. The mountains. The breeze. The snow. And even the wildlife.
Self-guided walking tours in Europe include the Alps, Finnish lakes, Amalfi Coast and my favourite place, because it's where I am getting married, Tuscany!
If you on a bigger trip exploring more of Europe check out my guides to France, Germany, Greece, Iceland, Italy, Portugal, Spain and United Kingdom.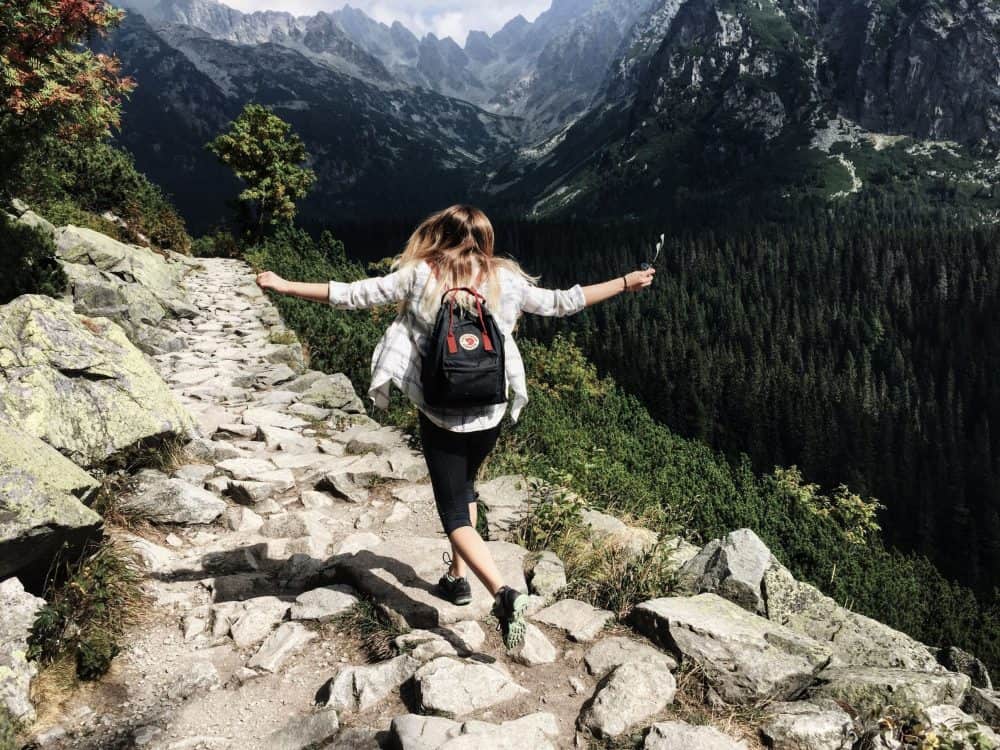 Photo by Nina Uhlíková from Pexels
Top 12 countries for a walking holiday in Europe
Austria

Croatia

France

Germany

Iceland

Ireland

Italy

Norway

Portugal

Spain

Switzerland

Turkey
So let's brush off your walking boots and book one of the

Inntravel walking holidays

where everything is self-guided.
Walking holidays in Spain
Walking holidays in Spain are about getting to know the area. On your Slow holiday, its all about pausing as often as you need, and whether you are with friends or a couple, there's always time to stop, relax and take in the views.
On a walking holiday, you can step into the cool interior of a wayside church, watch a griffon vulture gliding on the thermals, amble through a medieval village…
There are so many places you can do your walking holidays in Spain. What's more, thanks to the benign climate of Andalucia, Alicante, Mallorca and the Canary Islands, you can take a Spanish walking holiday all year round.
A walking holiday in Spain takes you away from the main tourist trail, and by opting for a walking holiday in the Picos de Europa or on the island of Menorca, you really will go off the beaten track.
Photo by Mike Andrei from Pexels
Walking holidays in Germany
Germany is another country with a long and memorable history. And judging by where Germans go, the best regions for a walking holiday in Germany would probably be the Harz Mountains and the Black Forest.
A walking holiday in Germany would mean a trip through Bavaria, and you could also combine your walking holidays with glittering lakes with vistas of peaks such as the Watzmann.
Elsewhere, the shores of Lake Constance reward walkers with far-reaching views, while in the Moselle Valley paths skirt steep vineyards to reach half-timbered towns.
Germany is an iconic country to visit when you are planning your walking holiday in Europe.
Photo by Eric Sanman from Pexels
Walking holidays in Croatia
If you are after something a little different for your walking holiday in Europe, why not check out one of my favourite underrated countries in Europe Croatia. Thanks to its beautiful climate, rolling olive groves, rugged mountains, and jagged coastline, booking a walking holiday in Croatia is highly rewarding.
Croatia's north-western region of the Istrian Peninsula is a revelation for travellers and hikers alike.
In just one week, you can discover lush green landscapes, enchanting hill-top villages, and an alluring coastline, as you cross the breadth of the peninsula to finish on the eastern seaboard.
Walking holidays in Cyprus
Another incredible country in Europe for a walking holiday is Cyprus. I visited this magical island for the fourth time last summer and fell in love all over again.
With historic Byzantine chapels and monasteries dotted around the island, not to mention archaeological sites steeped in myth, a walking holiday in Cyprus could be your most memorable yet.
A walking holiday in Cyprus is about more than walking though, and due to being able to stop when you want to visit most of the country's cultural hotspots is easy.
The three best regions for walking in Cyprus are the rugged, pine-clad Troodos Mountains with their surprisingly alpine-like valleys; the Krasochoria wine region on the Troodos' southern slopes; and the Akamas Peninsula with its more Mediterranean landscapes.
Inntravel's walking holidays in Cyprus offer the choice of exploring two, or all three, of these regions. The scenery may be very different, but all three areas reward walkers with views that stretch for miles.
Have you been on a walking holiday in Europe? Let me know on Twitter or in the comments! I am hoping to head out to Ibiza next summer for a walking holiday in Europe!
Other posts that may help you:
The Best City Breaks for Couples
Beginner's Guide to Europe Interrail Routes
Copenhagen Chic at the Andersen Hotel
Best Vegan Restaurants in Malmo
Ultimate Guide to a Weekend Break in York
10 of the Best places to eat Brunch in London
The Best Weekend Trips in the UK
Sign up to AirBnB with this link and receive a £23 off your first booking.
To receive my articles and reviews straight to your inbox SUBSCRIBE HERE.
Did you know I also vlog my trips? Make sure you subscribe to my YouTube channel so you get alerted when all my travel videos goes live… CHECK THEM OUT HERE
Thank you for reading and as always happy adventuring!
If you've enjoyed this post, please share it for me with all your friends and family!
Sophie X