IT'S OFFICIAL!! The wait is now over and being back at sea is on the cards, as Princess Cruises launch their Summer Seacations for vaccinated UK and Irish guests who want to experience the incredible scenery of the British Isles on a scenic cruise, or visit UK ports in destinations including Portland, Glasgow, Belfast and Liverpool.
These UK Summer Seacations offer the perfect chance for explorers looking to escape, with a series of cruises ranging over 3, 4, 5, 6, or 7 nights, on either Regal Princess or Sky Princess, departing from Southampton and sailing around our incredible coast, starting from 31 July.
I last travelled with Princess Cruises back in 2019, cruising around the Med, stopping in Athens in Greece, Trieste in Italy, and Kotor in Montenegro, which to this day, has to be one of the most underrated places I have EVER visited.
It was one of the most magical experiences and one I will never forget. And this Summer Seacations launch has given me all the throwback vibes, and I have been reminiscing about my time onboard, the atmosphere and the amazing destinations.
Cruising on Sky Princess was incredible and it's the best ship I had ever been on. Here are some of my favourite highlights from Sky Princess:
An incredible four pools: Wake Pool, Retreat Pool and two main pools
The adults-only Sanctuary which you can book for a half a day
The famous Movies Under the Stars
Over 80% of cabins on offer for guests have balconies
The Enclave which is Princess' largest-ever thermal suite
Brand new Phantom Bridge Escape Room
Vines award-winning wine bar
The luxury Sky Suites featuring 270-degree views and has the largest balcony at sea
Chef's Table Lumiere behind-the-scenes dining experience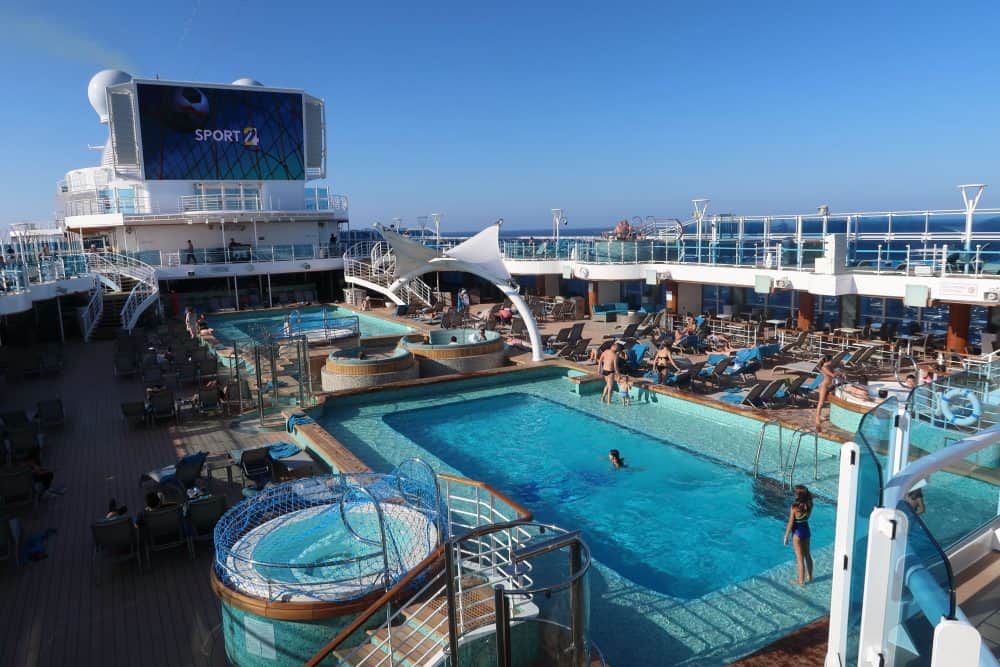 I also loved my stateroom onboard Sky Princess, ensuring they incorporated modern design when they launched this ship two years ago. My balcony stateroom had an ensuite, large open wardrobe, king size bed and desk space, and the best bit? The balcony.
I loved having a balcony onboard Sky Princess as it provided me with more room for relaxing, and I spent many evenings watching the sunset from here, or having breakfast in my robe before a day of adventures.
And because Princess love their sleep as much as I do, they consulted with board-certified sleep expert Dr. Michael Breus to optimise every stateroom for a sleep-friendly sensory experience, from the bedding to even SLEEP-friendly evening meals on board. Now that's a concept I can get along with….
And the best bit about these Summer Seacations? Both ships have the award-winning Princess MedallionClass Experience onboard, which I got to take full advantage of on my Mediterranean tour in 2019 to Trieste, Kotor and Athens.
Sky Princess was the very first Princess Cruises ship built with MedallionClass™ Experience and the OceanMedallion™ technology, and we joined the ship's maiden voyage from Italy.
Having been on many cruises over the years, I had experienced life without MedallionClass, so I was super excited to experience this onboard Sky Princess and find out more first-hand about the MedallionClass technology, including the OceanMedallion™, OceanNow™, PlayOcean™ and more.
The MedallionClass™ Experience is available for all guests to use as part of their cruise and just made the whole experience of being onboard more personal. Firstly, you say goodbye to the old plastic credit-card-style room keys, and instead get given your OceanMedallion.
The OceanMedallion is the size of a 10p piece and can be worn in a variety of ways such as a wristband, pendant, clip or even in your pocket and it holds your unique digital identity, so when you arrive at the spa they know your treatment booking, when you order a drink the bar tenders can see your 'favourite tipple' and when we approach your stateroom, it automatically opens, knowing you are there. With thousands of sensors onboard and in port, it lets the crew see information they can use, to serve you better.
You can find out more about MedallionClass in my FULL blog post.
And if you are wondering what cruising with Princess is going to be like in a post-pandemic world, there is so much on their website to reassure you on how much effort they've gone to, to ensure all guests feel safe and looked after.
Princess has announced that their Summer Seacations will feature many of the signature onboard experiences and all dining venues will be open including specialty restaurants, Crown Grill and Sabatini's (my favourite), and there will also be an array of entertainment on offer including shows in the Princess Theatre, Movies Under the Stars and celebrity guest speakers.
It was such a wonderful trip and one I will treasure for a really long time. So has that persuaded you to try cruising? I'd love to know if my cruise experience and blog post made you think differently about cruising – let me know on Instagram or Twitter!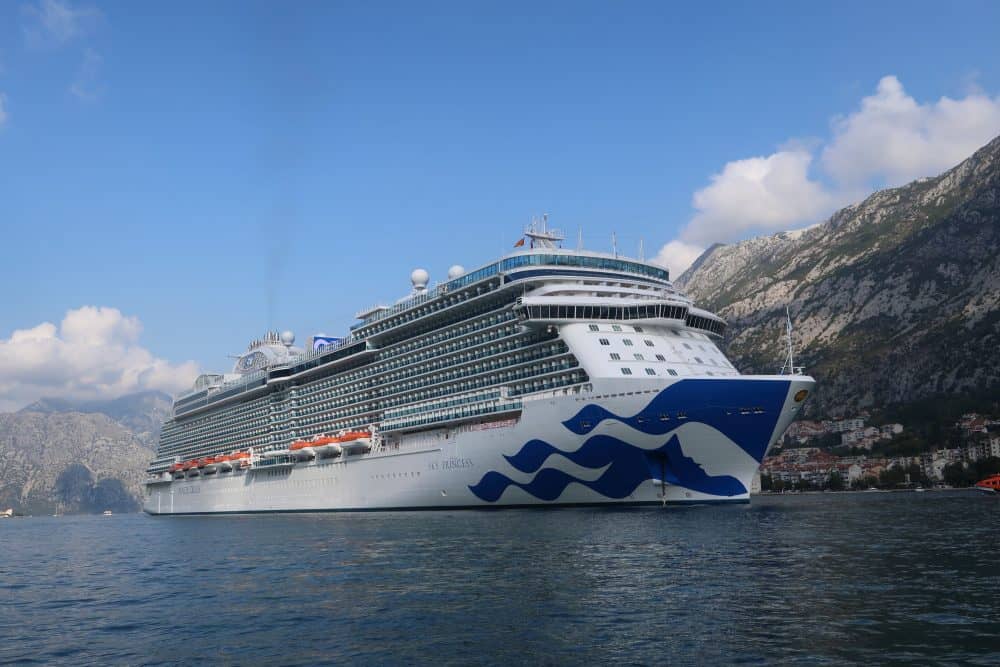 CRUISE INFORMATION
Regal Princess will offer 14 UK voyages running from 31 July through to 23 September 2021. Sky Princess will offer eight UK cruises, running from 30 August through to 28 September 2021.
Regal Princess and Sky Princess will offer scenic cruises and voyages with stops in UK ports-of-call including Liverpool, Belfast and Greenock, with itineraries ranging from three to seven nights.
This post has been created as part of a sponsored collaboration with Princess Cruises, however as always all views are my own.
If you on a bigger trip exploring more of Europe check out my guides to France, Germany, Greece, Iceland, Italy, Portugal, Spain and United Kingdom.
---
My Travel Tips and Recommendations
Flights
To book flights, I always use flight search engine Skyscanner, I regularly use the Everywhere tool to find the cheapest places to travel. It's how I get to travel so much all around the world. I find it the easiest way to compare flight prices across airlines and get the best deals.
Accommodation
For accommodation, I usually book most of my hotels or hostels through Booking.com. I love using this platform as it provides me with some amazing deals for accommodation all around the world. Or if you prefer, I also recommend using Airbnb.
Travel Insurance
Picking travel insurance that covers you in all eventualities is an essential part of planning a trip for every single person. If you can't afford travel insurance, you can't afford to travel. You never know what's around the corner.
Did you know I also vlog my trips? Make sure you subscribe to my YouTube channel so you get alerted when all my travel videos go live… CHECK THEM OUT HERE
Thank you for reading and as always happy adventuring! If you have any questions about the destination please leave these in the comments below.
If you've enjoyed this post, please share it for me with all your friends and family!
Sophie X