The main draw for me going a Princess Cruises mediterranean cruise was the destinations, and how effortless it was going to be visiting five cities in six days.
I loved the thought of waking up in a new country everyday, and not take trains, planes and buses to see multiple countries in a short space of time. In only seven days we cruised the mediterranean stops at Barcelona, Marseille, Gibraltar, Genoa and Pisa aboard Crown Princess. If you've never been on a cruise before, you must go on a Princess Cruises Mediterranean Cruise.
As part of my trip around the Mediterranean, I wanted to give provide a quick tour of Crown Princess, including all of these amenities that are onboard this magnificent ship. As you'd expect from the name, Crown Princess, is a beautiful ship with long, spacious decks, an array of restaurants, cafes and bars to choose from, and stunning decor from top to bottom.
The ship was recently refurbished in April 2018, and now is in-line with the rest of Princess Cruises' classy fleet. Check out my Crown Princess ship tour and explore the ship with me as I travelled from Italy to Spain, and beyond!
I've got lots of content coming over the next two weeks as I fill you in on everything from, what to pack, how much it costs and which cruise to pick.
Here is an overview of my time on Crown Princess…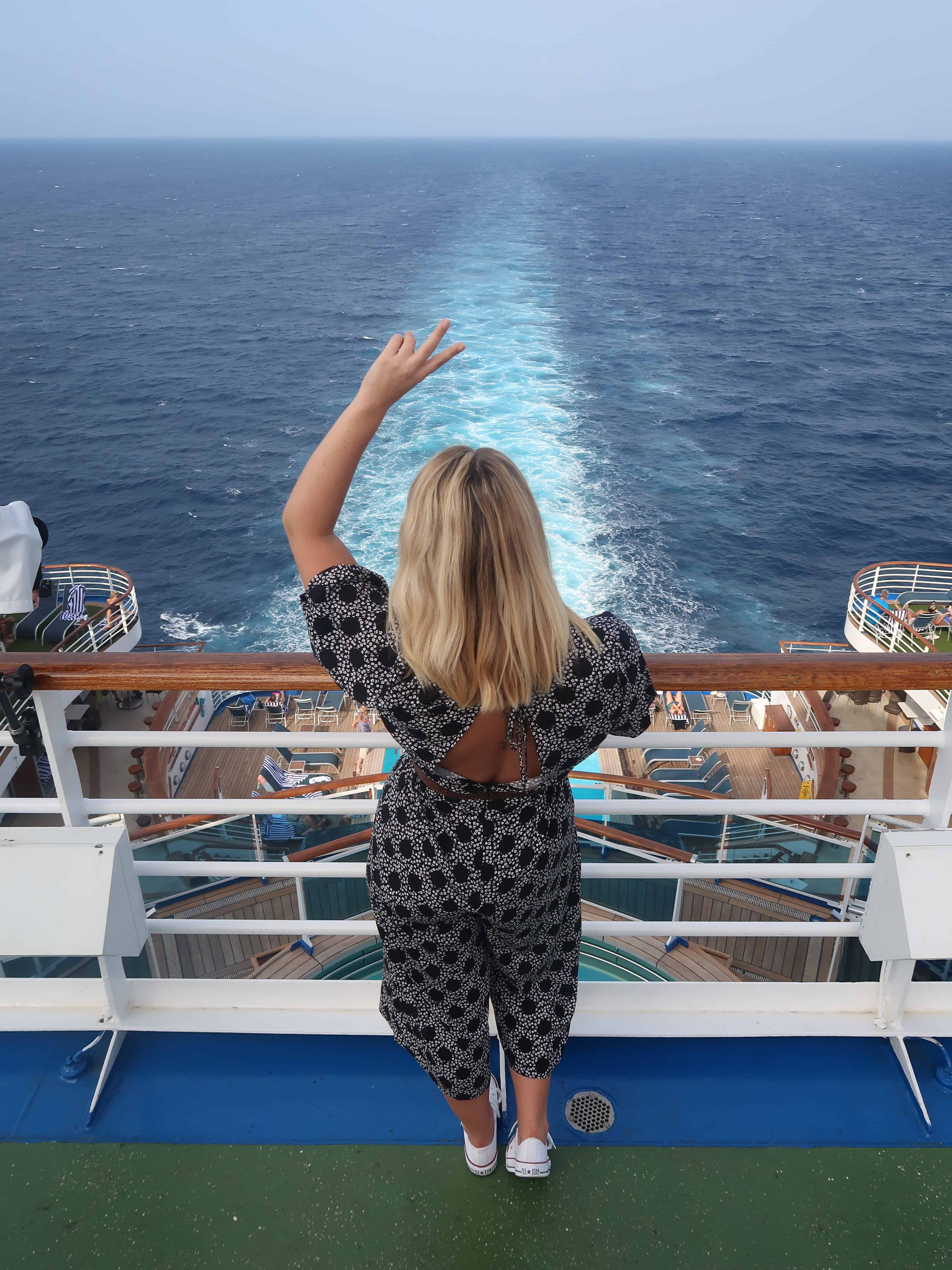 Princess Cruises Mediterranean Cruise
HOW TO GET THERE
Plane: Easyjet
Cheapest next week: One way – £37.24, Return – £59.48
Cheapest advance fare: One way – £28.24, Return – £43
Plane: Ryanair
Advance: One way – £19.99 Return – £37.99
Coach: Megabus
Next week: One way – £30 Return – £60
Advance: One way – £30 Return – £55
Train
Next week: One £151.50; Return £268
Advanced: One way – £73.50; Return £162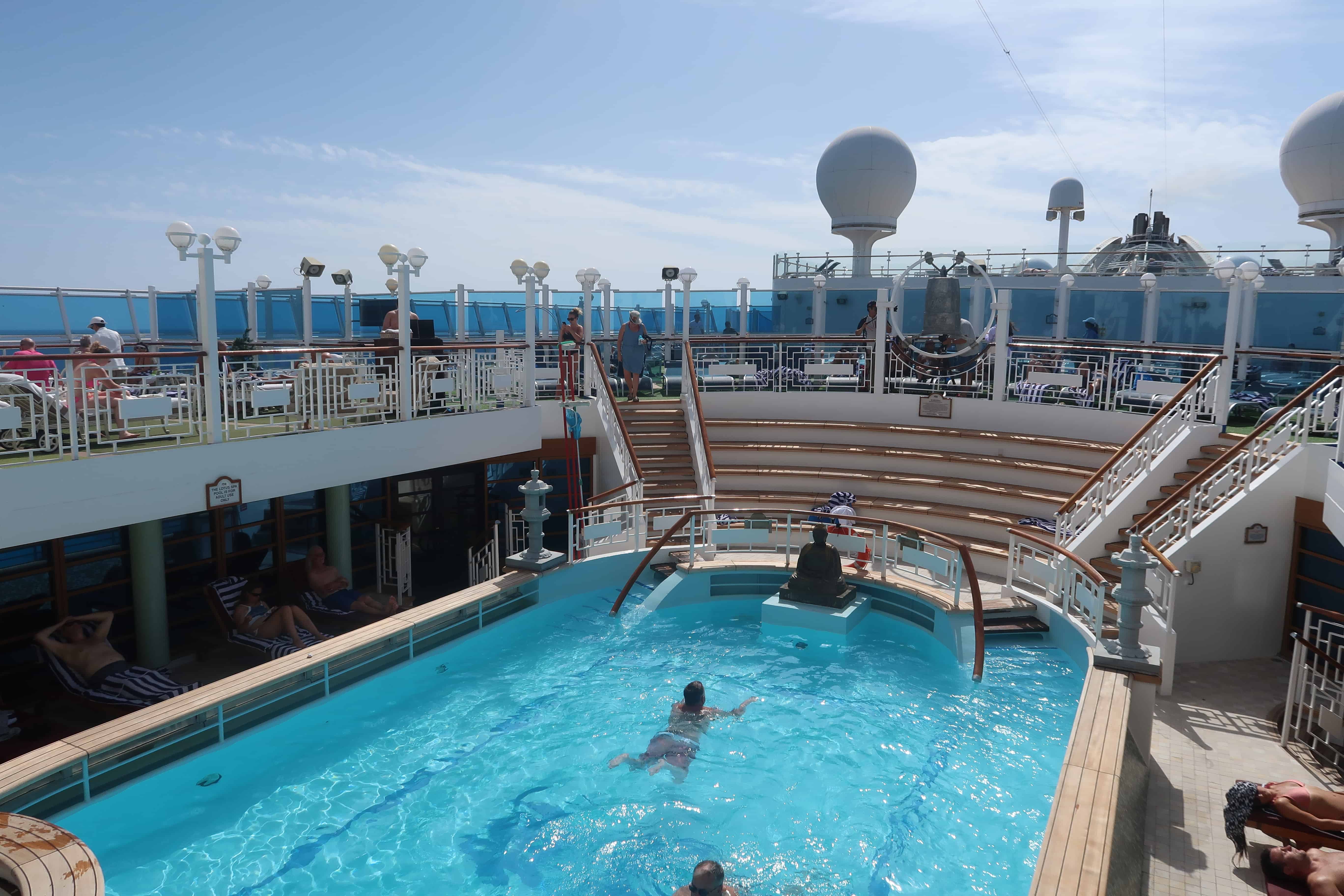 Princess Cruises Mediterranean Cruise
WHEN TO GO
Summer is the high travel season in the Mediterranean. The weather is hot and sunny, the water is warm, and millions of people flock to the coast to soak up the sun and take a break from routine. The best time to take a Mediterranean cruise, however, is in the spring (May-June) or fall (September-October).
Anytime between April and October seem to be a good time for a Princess Cruises Mediterranean Cruise and I really enjoyed going in September, it was hot enough for shorts and a tee, but not too hot that you don't enjoy the excursions. Here are some of my favourite mediterranean cruise tips, including the best time of year to cruise the Mediterranean.
Princess Cruises Mediterranean Cruise
WHERE TO GO
I loved the cruise we did with Crown Princess, as we stopped in some places I had wanted to visit for years. We also stopped in some lesser known destinations like Gibraltar, which I might not have previously thought of visiting. During our seven-day cruise we explored Barcelona, Gibraltar, Marseille (Provence), Genoa (Cinque Terre) and Pisa.
All of these destinations provided something uniquely different, which made the trip extremely varied for a Cruise in the Mediterranean. For my next cruise I will looking really carefully as the places it stops, in order to make sure I get to see another variety of cities! I loved our Princess Cruises Mediterranean cruise!
Princess Cruises Mediterranean Cruise
AN OVERVIEW OF MY

MEDITERRANEAN

CRUISE ITINERARY
Day 1 – Embark in Barcelona, Spain
Day 2 – At sea
Day 3 – Gibraltar, Spain
Day 4 – At sea
Day 5 – Marseille, France
Day 6 – Genoa, Italy
Day 7 – Pisa, Italy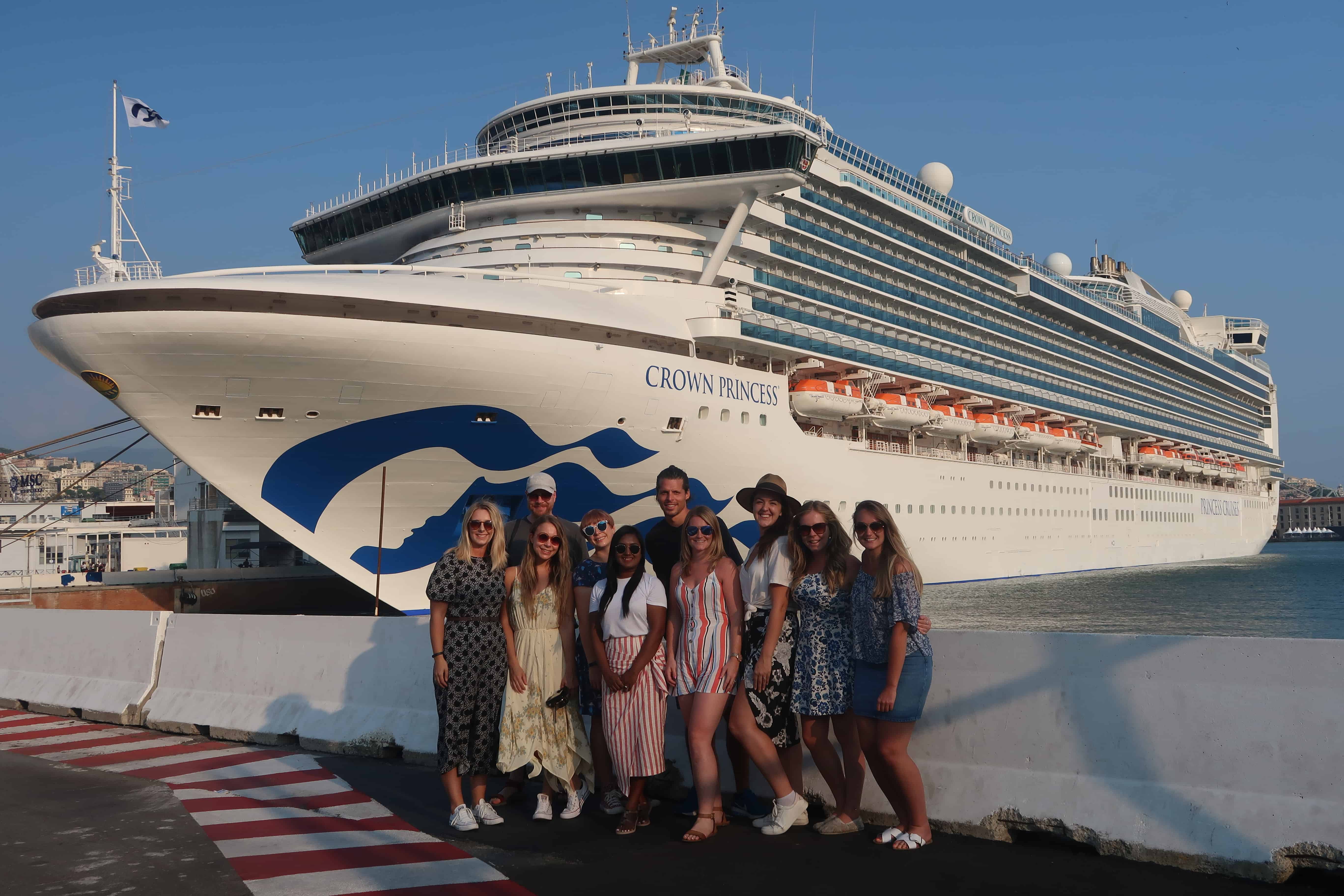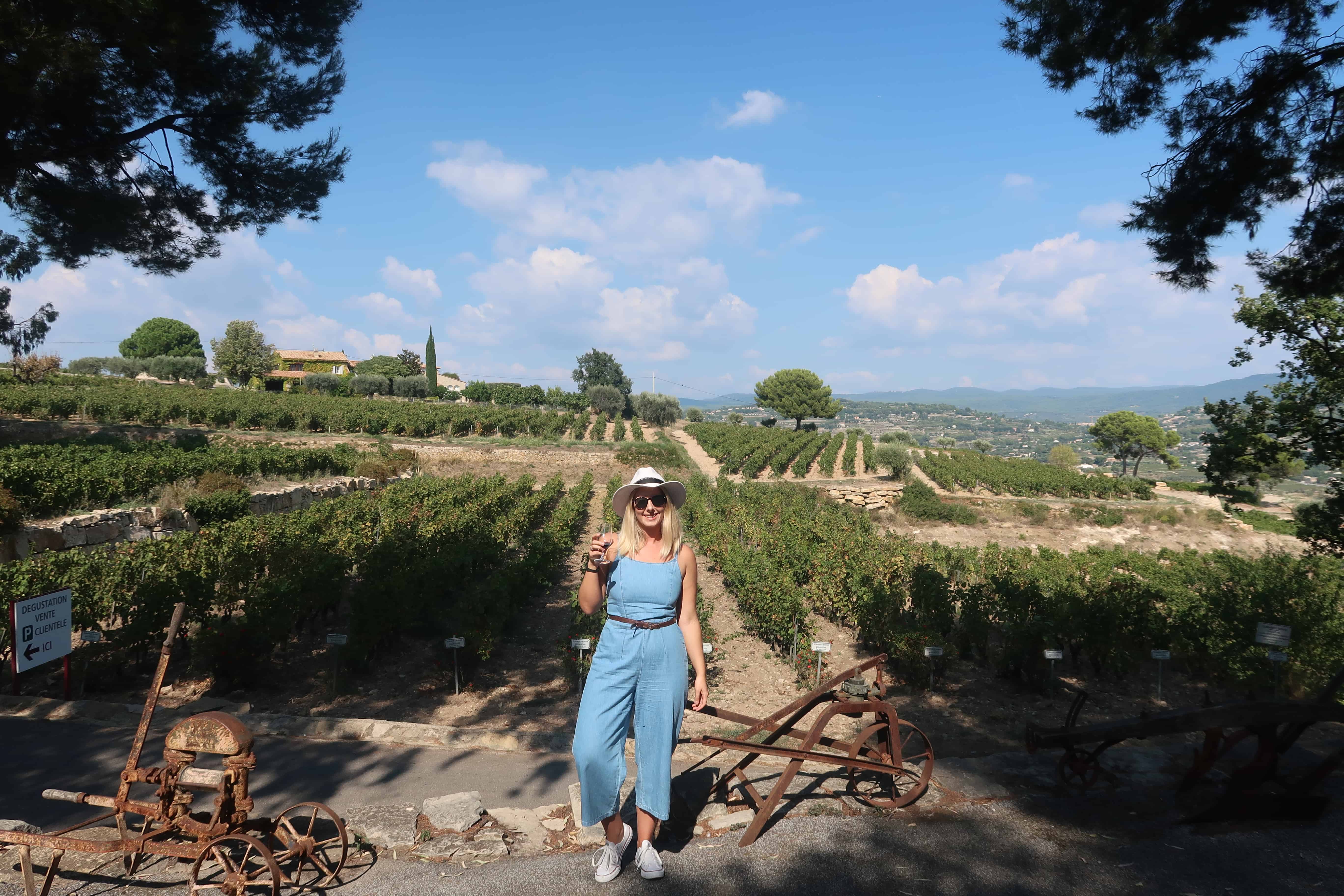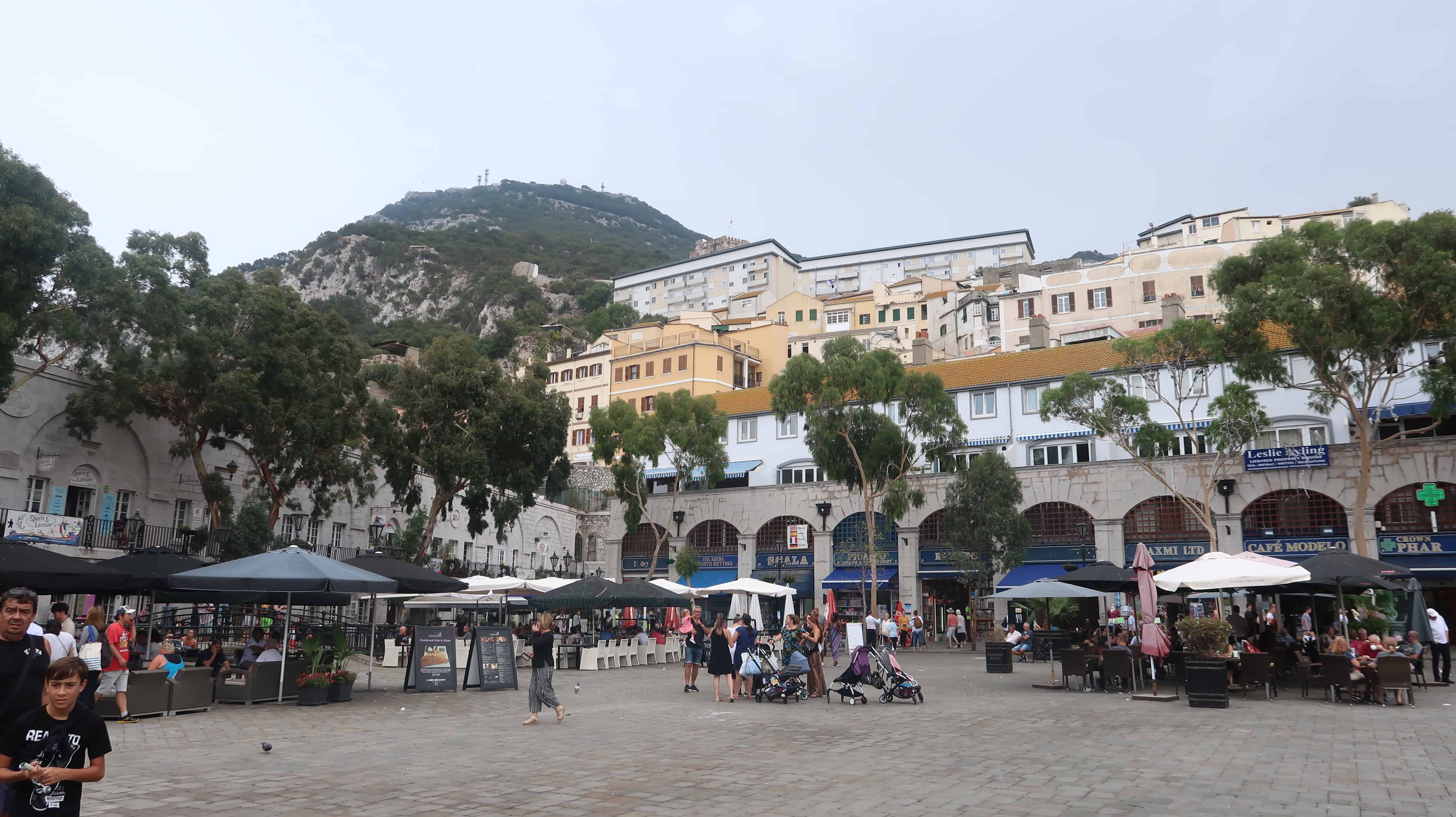 Princess Cruises Mediterranean Cruise
WHERE TO STAY
Obviously this one is pretty straightforward – stay on the ship! I wrote about my Balcony Stateroom onboard Crown Princess and how impressed I was with the size of the room, the room service and general amenities onboard the ship. For the duration of my cruise I called home 'Stateroom 231' on the Lido Deck.
I loved having a balcony onboard Crown Princess as it provided me with more room for relaxing, and I spent many evenings watching the sunset from here, or having breakfast in my robe before a day of adventures.
The room was compact but comfortable and even the bathroom didn't feel small, with shower area and vanity mirror. The rooms also include: TV, Telephone, Spacious closet, Hairdryer, Fridge, Safe, Desk and Air-Conditioning. I couldn't have asked for more from my stateroom aboard the boat and loved spending down time here most evenings.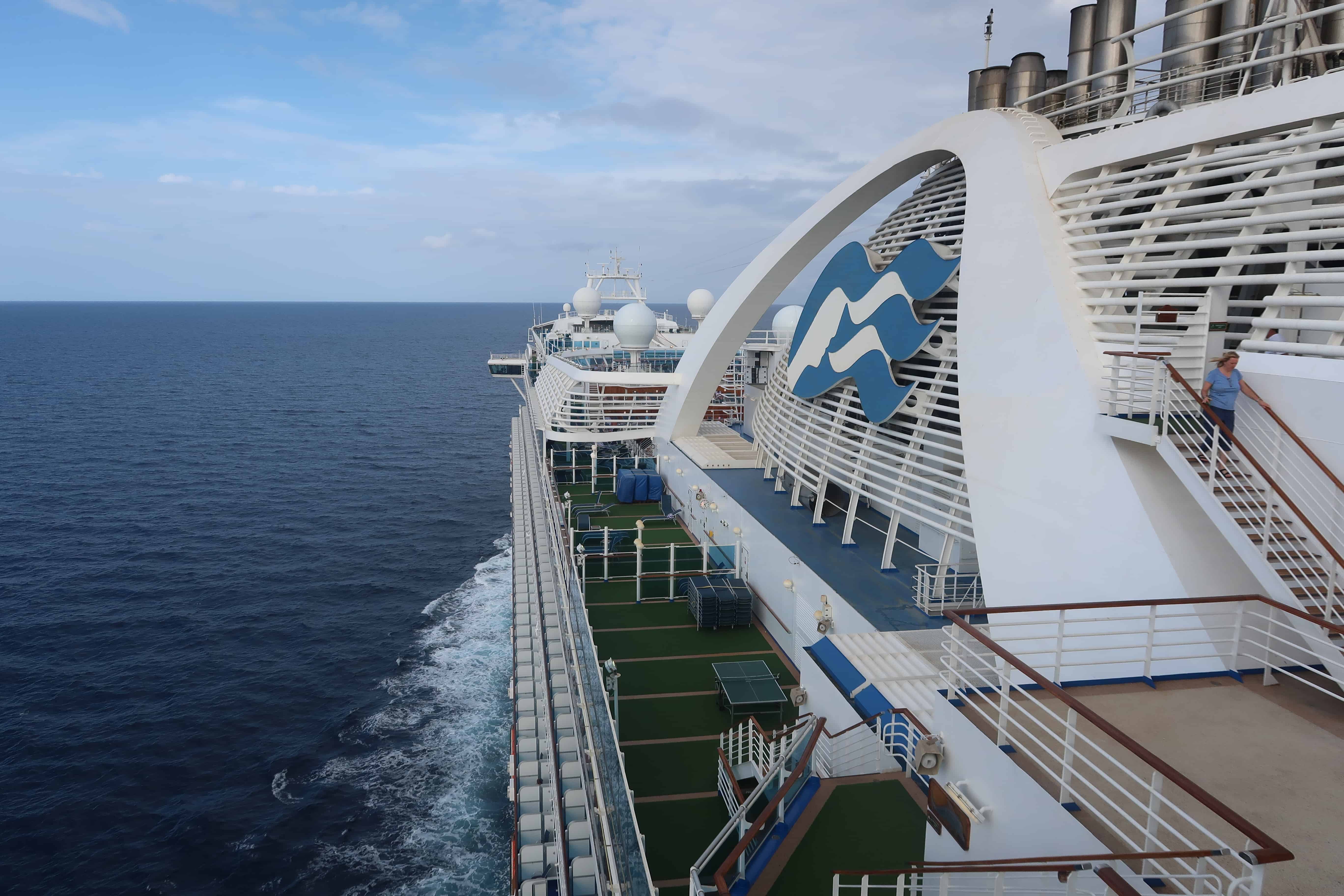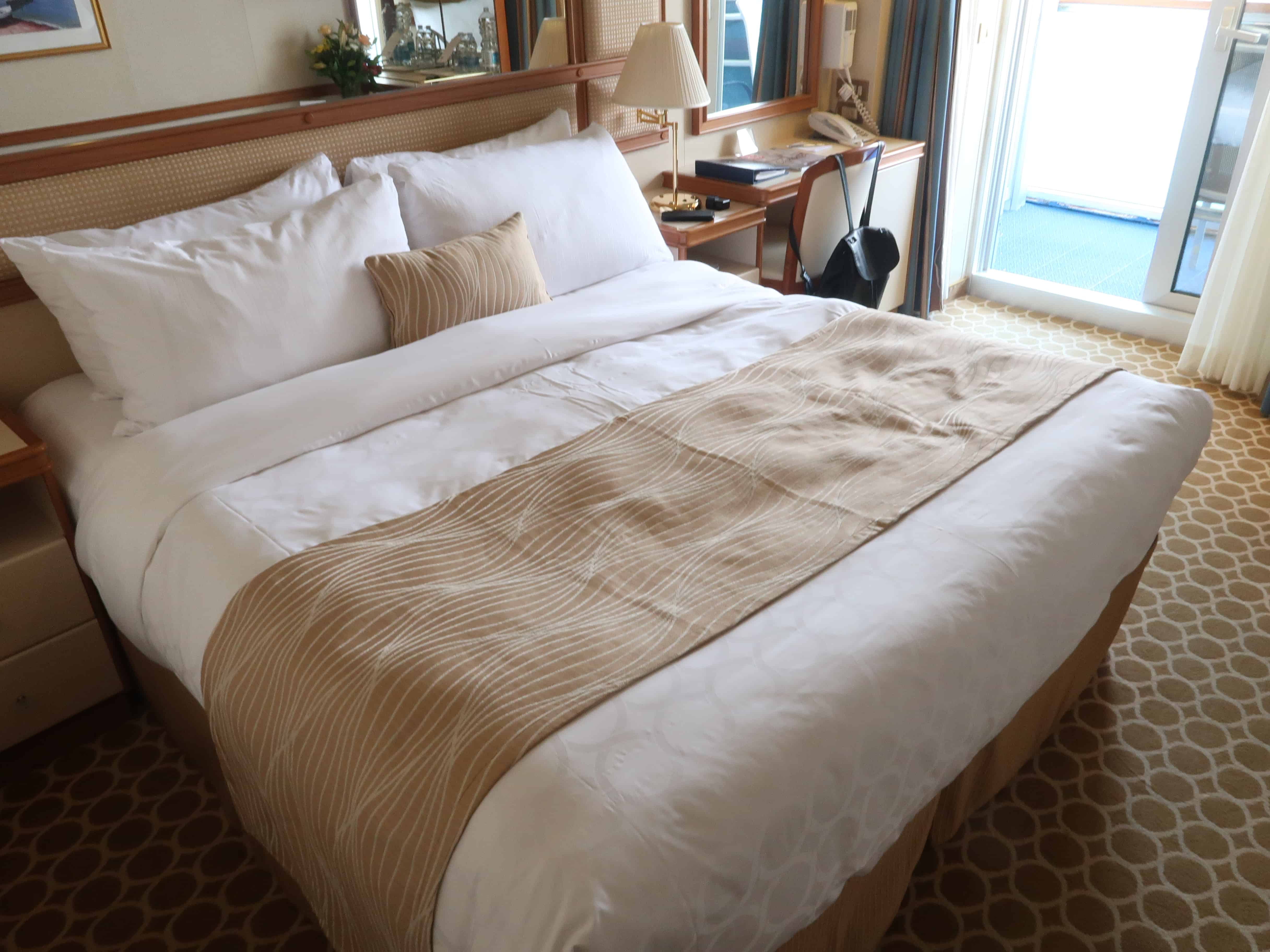 Princess Cruises Mediterranean Cruise
WHERE TO EAT
There is so much choice on Crown Princess, including 8 restaurants, 4 bars and 5 cafes. We ate in most of the restaurants and cafes onboard, including Michelangelo, Crown Grill (Steak House), Sabatini's (Italian), Salty Dog Grill, International Cafe and Slice Pizzeria.
Every restaurant offered something different, and it was amazing to be able to try a different cuisine every single night. I especially enjoyed Crown Grill, where we all tucked in to an array of steak dishes from around the world, all served with specially chosen salt rubs and sides. Read my post all about the restaurants on board Crown Princess.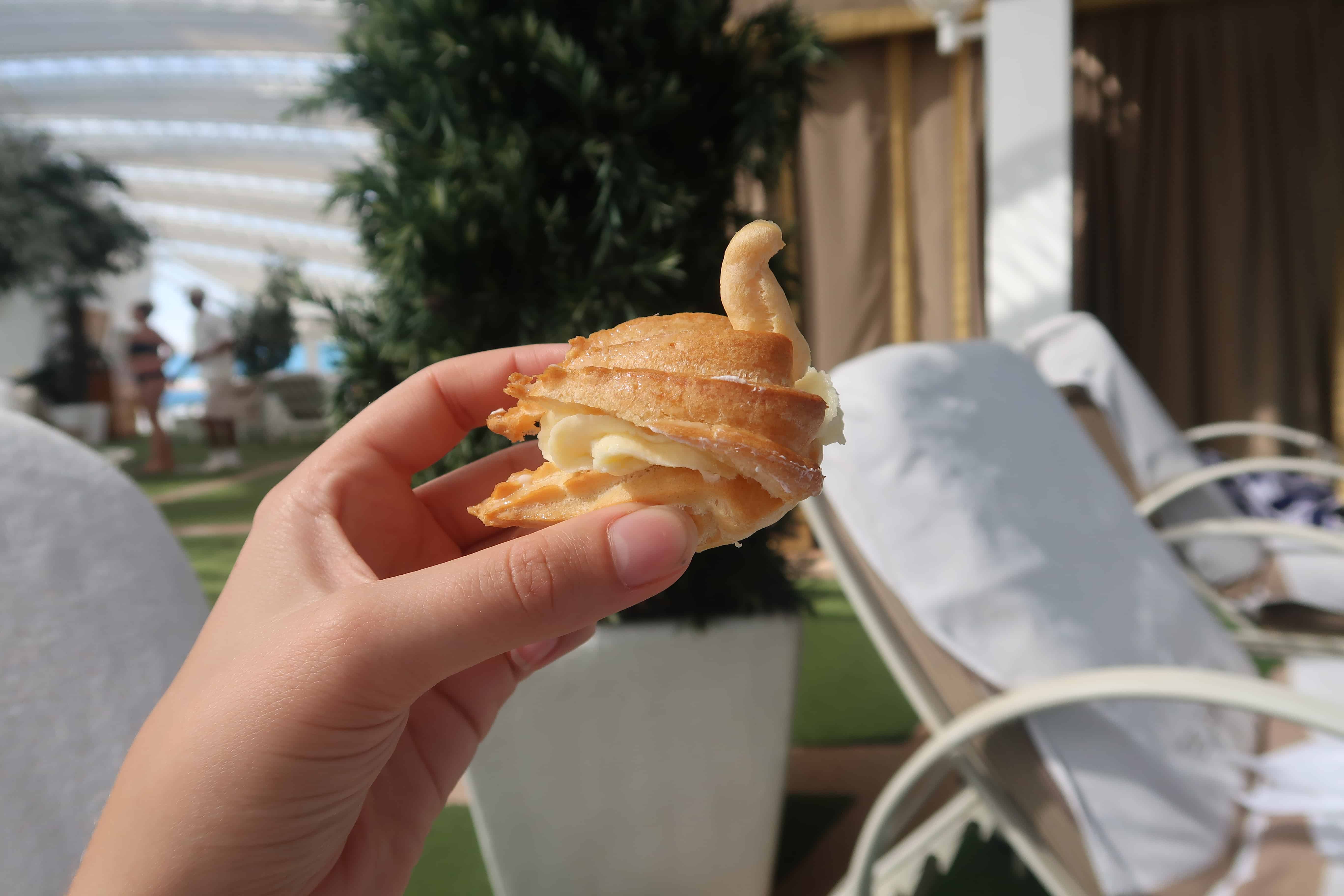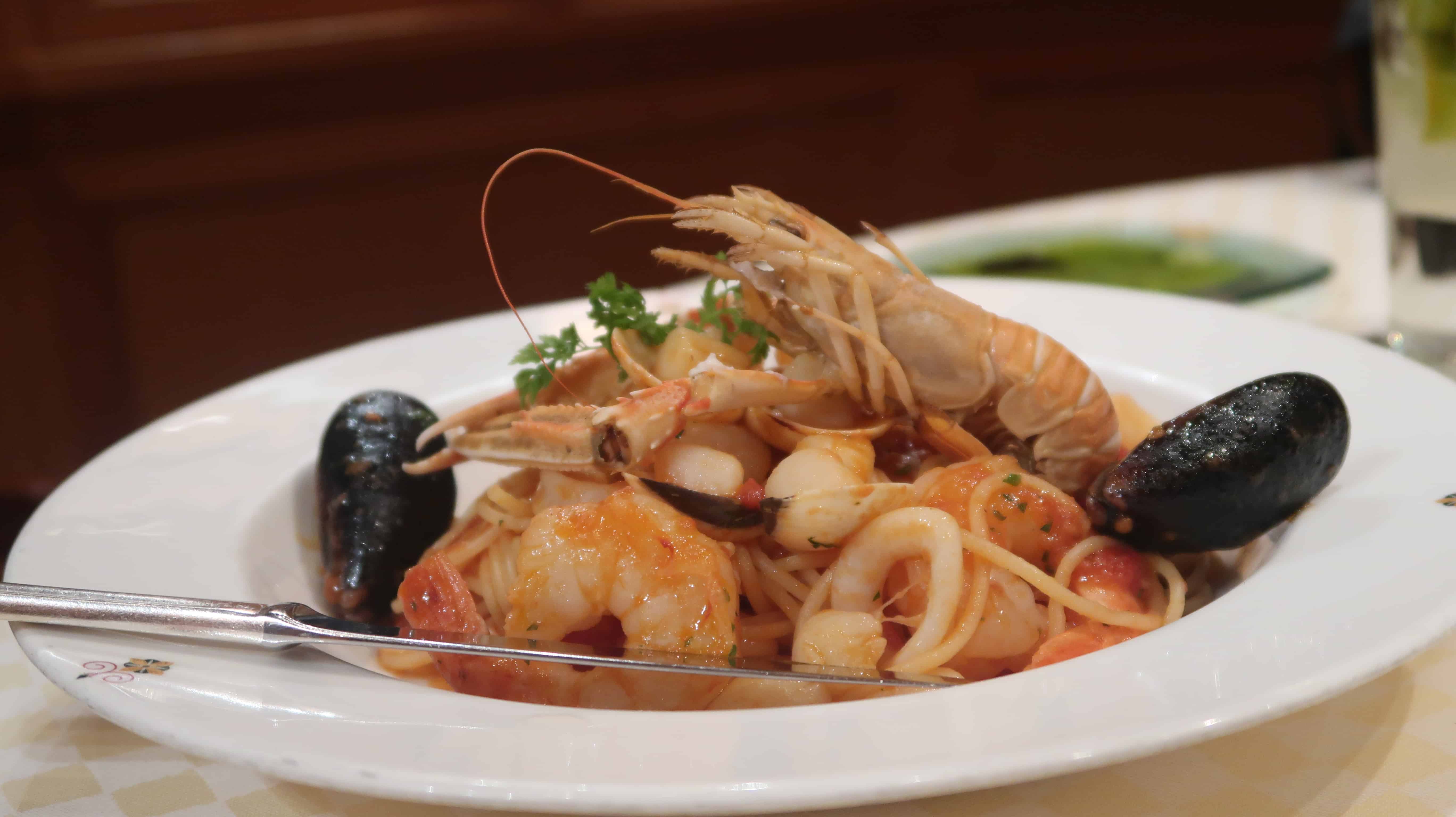 Princess Cruises Mediterranean Cruise
WHAT TO PACK
In the space of only one week we explored five cities, and visited four countries, and I didn't have to unpack once… I did however spend week preparing my outfits for the trip, making sure I had the right outfits for each destinations and evening entertainment. For a more comprehensive version read my what to pack for a cruise around the Mediterranean.

Would you consider trying a cruise? Has my cruise experience and blog post made you think differently about cruising? I'd love to hear your opinion, so please leave a comment in the box below.
I was onboard Princess Cruises Crown Princess cruise around the Mediterranean from Barcelona, Spain to Rome, Italy taking place over 7 Days | 4 Ports of Call. Staterooms start at £849.99. For more cruise deals click here.
This post has been created as part of a sponsored collaboration with Princess Cruises, however as always all views are my own.
Other posts that may help you:
10 Hygge Things to do in Copenhagen
10 of the Best places to eat Brunch in London
Ultimate Guide to one week in Bali Itinerary
A Guide to a Weekend in The Gili Islands
Thank you for reading and as always happy adventuring!
If you've enjoyed this post, please share it for me with all your friends and family!
Sophie X