One of my favourite things to do is go on day trips from London, and last month I went from London to Winchester with Rabbies Tours on their one day tour.
I have wanted to visit Winchester for years and finally got to explore this city on a beautiful autumnal day. There is an array of things to do in Winchester so keep reading to find out more.
You can, of course, get the Winchester to London train, but I would highly recommend going on a bus tour with Rabbies.
They drop you right outside the places you want to be, you will learn SO MUCH from your tour guide for the day and enjoy a stress-free and enjoyable day out with other explorers.
Winchester is a city in Hampshire, on the edge of the South Downs National Park.
There are so many things to do in Winchester, and it is most famous for the iconic medieval Winchester Cathedral, the largest cathedrals in Europe, with its 17th-century Morley Library, the Winchester Bible and a Norman crypt.
And nearby you can explore The Great Hall of Winchester Castle, the ruins of Wolvesey Castle and the Winchester City Mill.
On the day tour from London to Winchester, we visited the historic town and then went on to the world-famous Laverstoke Distillery, where Bombay Sapphire bottles their alcohol.
The mill is located within an old paper mill and has won multiple awards for its ethically minded production methods, and you can learn lots about my favourite tipple gin and tonic!
And if you want to extend your afternoon from Winchester to London, you can also stop at the quaint riverside town of Runnymede before arriving back in London in the evening.
Overview: London to Winchester
Winchester – An ancient city with Europe's largest Winchester cathedral, a statue of Alfred the Great, a Great Hall, and a Norman crypt.
Laverstoke Distillery – Home of Bombay Sapphire Gin, the Laverstoke Distillery is a beautiful location to learn more about how gin is made and enjoy a tipple!
Runnymede – A stop here means learning more about the birthplace of modern democracy before heading back to London.
Tour FAQ
Start + Finish: 09:15 at Stance 3, Greenline Coach Terminal, Bulleid Way, Victoria, London and finishes approx. 19:00
Price: £62.00 adults
Inclusions: Transportation from London to Winchester and to Winchester to London in a 16 seat Mercedes mini-coach with air conditioning, stories and services of an English-speaking Rabbie's driver-guide
12 Things to do in Winchester
1. Winchester Cathedral
No day is complete without a visit to Europe's largest cathedral, Winchester cathedral. It's a great way to kick start day trip from London to Winchester and is suitable for all ages.
It is one of Europe's finest medieval Cathedrals and is currently featuring a spectacular new exhibition – Kings & Scribes: The Birth of a Nation.
The tickets for us to get in cost £10, but the ticket is valid for a year so you can come back as many times as you want over the 12 months following.
We wandered around the cathedral for about an hour, stopping to admire the tombs, 12th-century wall paintings, medieval carvings, contemporary art, stunning architecture, and then quietly walked past the Winchester bible in the exhibition area.
A must-do is Winchester cathedral on your London to Winchester day tour with Rabbies!
2. Laverstoke Distillery
Uncover the secrets of the world-famous gin on the site of a historic paper mill in the Hampshire countryside.
On a tour at the Bombay Sapphire Distillery, you will discover the ten exotic botanicals infused into every drop of Bombay Sapphire Gin in the Glasshouses with an insight into Heatherwick Studios' inspired design.
Your host will then help you navigate the Botanical Dry Room, a sensory experience to uncover your flavour preferences.
You can discover the rare vapour infusion distillation process which makes Bombay Sapphire gin so exquisite, before your host leaves you to enjoy a cocktail from the menu, selected using your flavour preferences.
3. The Great Hall
Another one of the best things to do in Winchester is to visit the final remains of Winchester Castle and home to King Arthur's round table.
The Great Hall, "one of the finest surviving aisled halls of the 13th century", contains the greatest symbol of medieval mythology, King Arthur's Round Table, and is all that now remains of Winchester Castle built by William the Conqueror.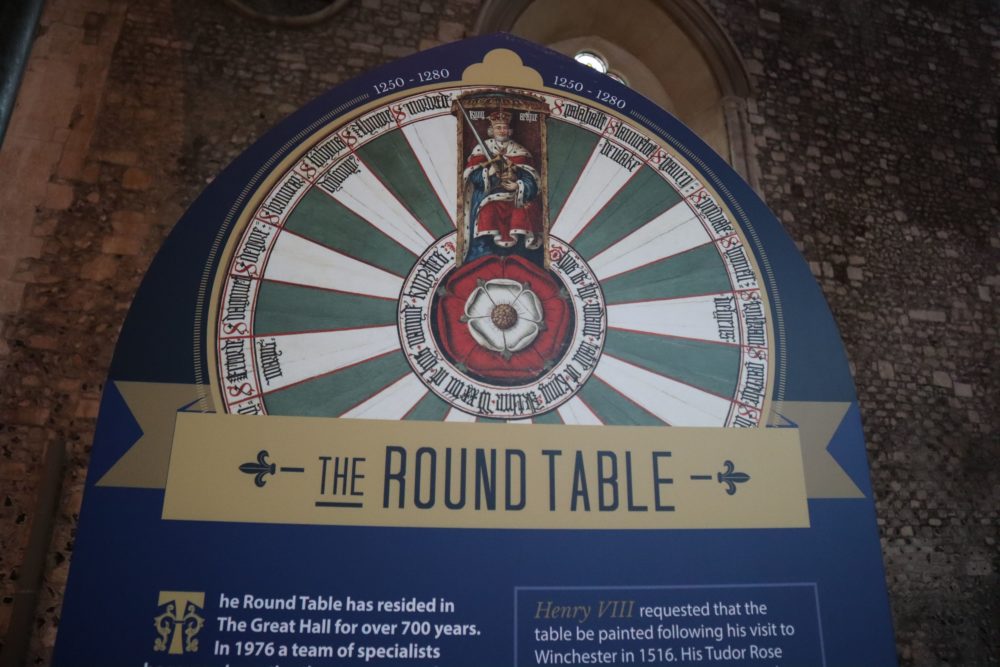 4. Jane Austen's House
Jane Austen's House in Chawton, Hampshire, is the house where Jane Austen lived and wrote.
It is the most treasured Austen site in the world. It was here that Jane's genius flourished and where she wrote, revised and had published all her major works: Sense and Sensibility, Pride and Prejudice, Mansfield Park, Emma, Northanger Abbey and Persuasion.
5. Winchester College
Believed to be the oldest continuously running school in the country, Winchester College is beautiful. Today the College educates around 700 boys aged 13 to 18, with the 70 scholars still housed in these medieval buildings.
Founded in 1382 by William of Wykeham, Bishop of Winchester 1366-1404, and guided tours concentrate on the medieval heart of the College and include Chamber Court, Scholars' and Fellows' chambers; 14th century Gothic Chapel; College Hall and the original medieval cloister.
Photo credit: Winchester College
6. Mid-Hants Railway 'Watercress Line'
Another amazing thing to do in Winchester is let off steam and travel by a lovingly restored Steam Train on the Mid-Hants Railway 'Watercress Line' through 10 miles of beautiful Hampshire countryside. It's the perfect way to unwind and witness the sights, sounds, smells and magic of steam travel from a bygone age.
7. Theatre Royal Winchester
This is a beautiful and intimate Edwardian-style, 400 seat theatre situated in the heart of the city.
The Theatre presents a diverse programme of drama, dance, family theatre, music and talks plus a hugely popular traditional family pantomime. It is part of the Arts and Education charity, Play to the Criwd, that also runs Winchester's annual Outdoor Arts Festival, The Hat Fair, each July.
Photo credit: Theatre Royal Winchester
8. Winchester Science Centre and Planetarium
At this centre, you can discover 100+ hands-on exhibits and interactive planetarium shows. And it's a great place to spend the day in Winchester with kids.
Situated in the stunning South Downs National Park, this exciting family destination is the South of England's hands-on, interactive science and technology centre with the largest standalone planetarium in the UK.
9. Uppark House and Gardens
A real-life Georgian Doll's House perched high on the South Downs with beautiful views across to the English Channel. The picturesque garden houses meadows, secret scented gardens and wide glades with flowering borders for everyone to enjoy.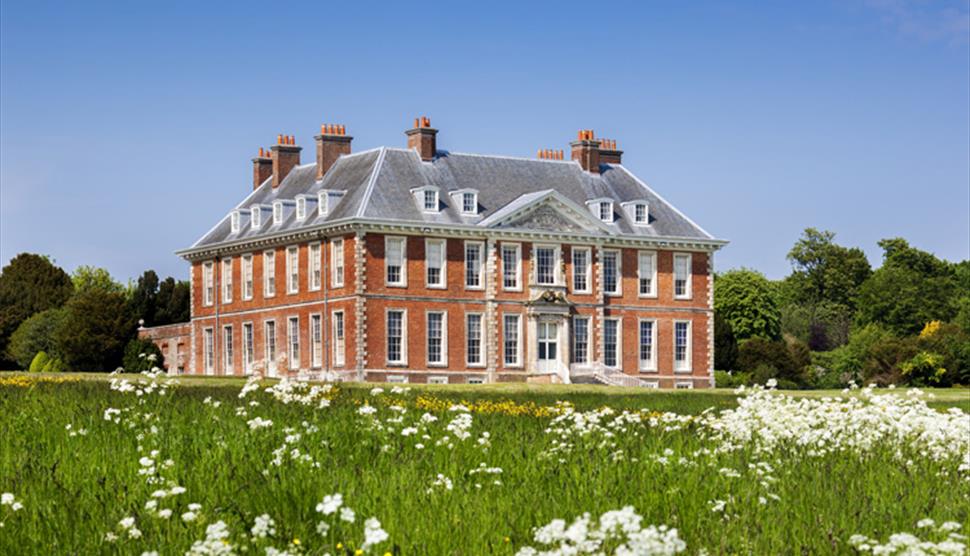 Photo credit: Visit Hampshire
10. City Space at Winchester Discovery Centre
City Space is a vibrant and versatile gallery space located on the ground floor of Winchester's Discovery Centre. It hosts a rolling programme of exhibitions which celebrate the very best of Winchester's thriving arts and heritage scene.
The exhibitions staged at City Space range from displays drawn from the vast collections cared for by Hampshire Cultural Trust to installations by talented local artists and groups.
Every exhibition is brought to life by talks, workshops or other activities such as object-handling sessions, with opportunities to explore new hobbies and interests or simply to lose yourself in another era. With special emphasis on families during the school holidays, the programme includes opportunities for everyone to participate and to celebrate the special quality of the city and its' surrounding towns and countryside.
11. Hambledon Vineyard
Hambledon Vineyard is the oldest commercial vineyard in England, founded in 1952 when Major General Sir Guy Salisbury-Jones planted the first vineyards.
47 years later in 1999, the current managing director acquired a somewhat neglected vineyard with a view to restoring it to its former glory. I would recommend a stop here for a glass of wine and to learn more about how they're planting vineyards, here in the UK.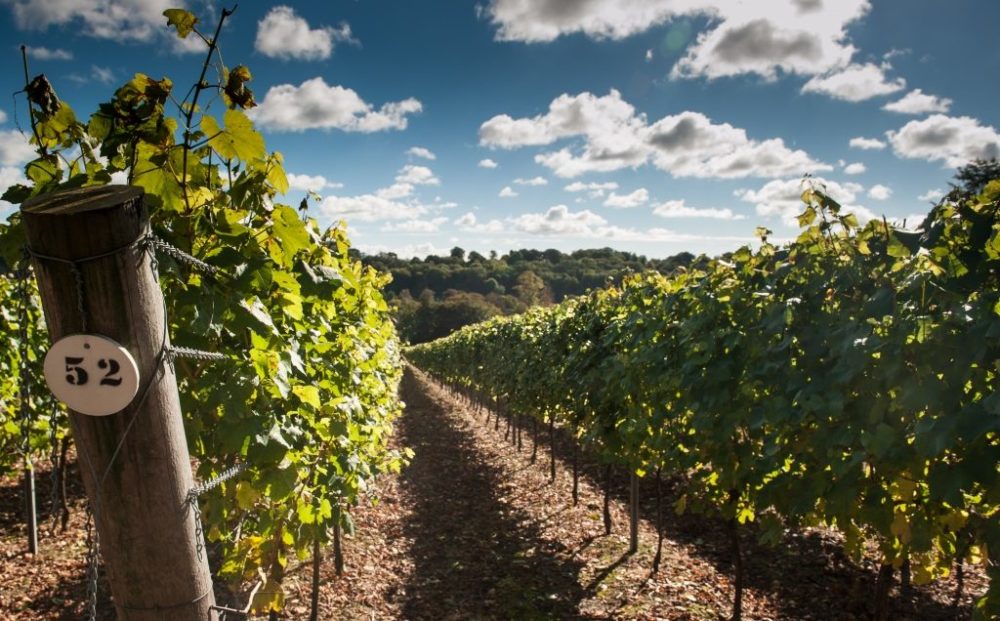 Photo credit: Visit Winchester
12. Marwell Zoo
At Marwell Zoo, you can embrace your wild side as it is home to hundreds of endangered and exotic species in 140 acres of beautiful parkland. This means there's plenty for the whole family to enjoy and learn more about including, Amur tigers and brilliant birds.
The zoo is owned and operated by conservation charity Marwell Wildlife, so, by visiting, you'll be contributing to incredible projects to conserve species and habitats both in Hampshire and around the world. Another one of the best things to do in Winchester!
Then you can jump back in the coach and go Winchester to London to end the day.
If you on a bigger trip exploring more of Europe check out my guides to France, Germany, Greece, Iceland, Italy, Portugal, Spain and United Kingdom.
---
My Travel Tips and Recommendations
Flights
To book flights, I always use flight search engine Skyscanner, I regularly use the Everywhere tool to find the cheapest places to travel. It's how I get to travel so much all around the world. I find it the easiest way to compare flight prices across airlines and get the best deals.
Accommodation
For accommodation, I usually book most of my hotels or hostels through Booking.com. I love using this platform as it provides me with some amazing deals for accommodation all around the world. Or if you prefer, I also recommend using Airbnb. If you haven't signed up with Airbnb already, you can use this link to get £25 off your first visit!
Travel Insurance
Picking travel insurance that covers you in all eventualities is an essential part of planning a trip for every single person. If you can't afford travel insurance, you can't afford to travel. You never know what's around the corner.
Did you know I also vlog my trips? Make sure you subscribe to my YouTube channel so you get alerted when all my travel videos go live… CHECK THEM OUT HERE
Thank you for reading and as always happy adventuring! If you have any questions about the destination please leave these in the comments below.
If you've enjoyed this post, please share it for me with all your friends and family!
Sophie X