Following recent news that international travel corridors could reopen in time for the summer holidays, there is little surprise that so many people have been dreaming and booking travel to various countries.
With some airlines estimating a 300% increase in enquiries and bookings on the back of this announcement, if you are anything like us, you are finding it somewhat challenging to keep a lid on your excitement levels at the prospect of being able to travel again.
As we slowly but surely emerge from lockdown, there is naturally going to be a period of transitioning back to some sort of normality, following a year that has been anything but that. With that in mind, there are some things that should be taken into consideration when planning your next holiday, and that is where we come in.
Detailed below are a handful of the things that you should remember when planning your next holiday.
Whether you are aiming to get as far away from the UK as possible or will be opting for a short-haul holiday, we are confident that you will find something of use here.
Where to go
The all-important question. If you are a bit of wanderlust like us, then this is one of the most challenging aspects of organising a holiday; out of your list, where would you like to go first?
Researching one of the countries that you feel drawn to is an excellent place to start usually.
However, as we embark on this new way of travelling, there will undoubtedly be some never-before-done things that we would need to take into consideration as well.
One thing that would naturally need to be considered in the planning process is whether the country that you are visiting will be implementing the use of a vaccine passport or not. Once you have narrowed this down and distinguished how you would go about getting a vaccine passport if required, you can go forward and continue with your plans.
Another thing that would undoubtedly need considering is whether the country of choice has its borders open to UK nationals or not.
When this piece was written, places like the United States were still not permitting travellers from the UK unless they were US citizens.
It is this type of condition that you should remember to check before booking. The last thing you want is to find that you have booked your holiday to find that you cannot enter the country.
Once you have distinguished where you would like to go, nothing stops you from making a note of the types of things that you would like to take with you on your trip. This leads us to our next point.
What to pack
Naturally, when deciding what belongings you will be taking on holiday with you, you would need to base some of your decision on how long you are going on holiday.
After all, you want to have enough room in your suitcase for the stuff that you will ultimately end up buying while abroad!
With this in mind, making a checklist of what you are taking with you, alongside what you would be buying while on holiday, is an ideal place to start.
Not to mention breaking these checklists down into sections specifically dedicated to what is going in your hold luggage versus what is going in your carry-on.
Some items, including those with certain batteries, cannot be stored in your hold luggage, so it is crucial that you know what needs to go where in advance.
Mainly if you are someone who smokes or who has a vape pen and various e-liquid, you would need to make sure that this is stored safely for the duration of your flight. After all, you cannot smoke while in the air, so you would also want to make yourself as comfortable as possible while going without your device.
The Vape House is one of the many reputable companies that provide you with the vape pen itself and provide a wide range of tropical e-liquid variations, which would be perfect for your travels.
Not to mention, you can also find a travel case for your vape kit, enabling you to safely and effectively transport your vape pen onto an aircraft. To find out a little more about these products, have a look here.
Airlines are requiring everybody to wear masks, so make sure that you invest in a good quality mask that offers adequate protection for you and others around you. You also need to check the policy of hotels when you are booking somewhere to stay so you can be sure that they are taking the right safety precautions.
Once you have distinguished where you are going and what you will be taking, you can get the countdown clock started!
Naturally, some factors within the planning process could be subject to change in the coming weeks, but we will keep our fingers crossed that we will all be able to explore the world and its many wonders soon enough!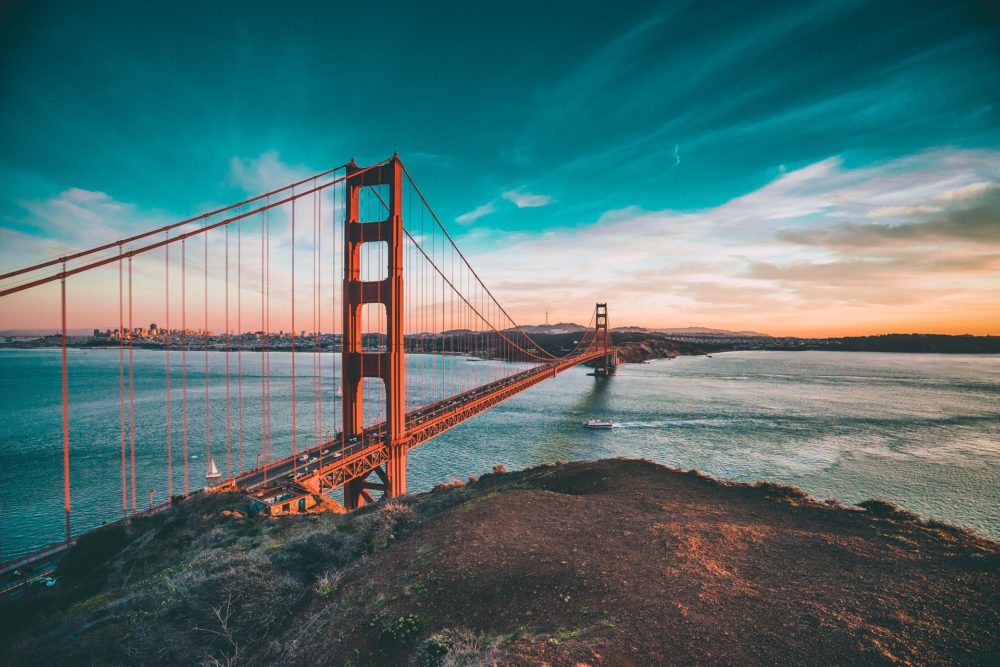 Top Countries to visit post-COVID
Wherever you decide to go, it's important that you take these measures to reduce the chance of infection. However, you should also think carefully about which countries you travel to because some of them are a lot safer than others.
These are some of the safest European countries to visit after COVID…
1. Portugal
We've all missed the chance to get some sun this summer and if you are craving a beach holiday, Portugal is a great choice at the moment. Portugal is another country that has not been hit as hard by the coronavirus. Certain regions of the country, like the Algarve, have managed to stay almost completely free from infection, making them the perfect destination for a beach trip right now.
Portugal has a large clothes industry, which means that they were quickly able to produce a lot of masks, so all of the locals are following safety measures very closely. The long stretches of beach are ideal for social distancing as well, so you will be very safe.
2. Georgia
Georgia is one of the least affected countries in the world because they were very quick to put lockdown measures in place. They are planning to potentially open their borders to travellers on the 1st of July, but they will be putting strict measures in place to keep people safe.
There are some great cities in Georgia, like Tbilisi. The capital is an amazing city that blends beautiful history and architecture with modern culture. The city has a rich history and when you are exploring the streets, you'll find buildings from the middle ages, as well as Soviet Union buildings and plenty of modern architecture.
3. Romania
Romania has gained popularity as a tourist destination in recent years, and it's one of the safest places to visit during the coronavirus pandemic. The number of cases is very low compared with other countries in Europe, and the hospitals dealt with it very well, so there are plenty of beds available.
4. Croatia
One of my favourite places in Europe, and I am not alone, with Croatia being popular with families, couples and even celebrities. Croatia is a traveller dream offering visitors water sports, some of the best beaches in Croatia, food, culture and much more.
And why is it worth travelling here post-COVID? Croatia is among the European countries least affected by Coronavirus with up to 20 times fewer infected people per million inhabitants than in any other European countries. In addition, Croatia has implemented hygienic and sanitary measures in larger hotels.
5. Montenegro
I visited Kotor in Montenegro last year for the first during a trip around the Med and its easily one of the most underrated places I've ever been to. It is beautiful, but stunning hiking, beautiful beaches, incredible bays and gorgeous architecture.
Montenegro is a Balkan country with rugged mountains, medieval villages and a narrow strip of beaches along its Adriatic coastline. The Bay of Kotor, resembling a fjord, is dotted with coastal churches and fortified towns such as Kotor and Herceg Novi and you can also access the Durmitor National Park, home to bears and wolves, encompasses limestone peaks, glacial lakes and 1,300m-deep Tara River Canyon. THIS PLACE IS AMAZING!
If you on a bigger trip exploring more of Europe check out my guides to France, Germany, Greece, Iceland, Italy, Portugal, Spain and United Kingdom.
---
My Travel Tips and Recommendations
Flights
To book flights, I always use flight search engine, Skyscanner, I regularly use the Everywhere tool to find the cheapest places to travel. It's how I get to travel so much all around the world. I find it the easiest way to compare flight prices across airlines and get the best deals.
Accommodation
For accommodation, I usually book most of my hotels or hostels through Booking.com. I love using this platform as it provides me with some amazing deals for accommodation all around the world. Or if you prefer, I also recommend using Airbnb. If you haven't signed up with Airbnb already, you can use this link to get £25 off your first visit!
Travel Insurance
Picking travel insurance that covers you in all eventualities is an essential part of planning a trip for every single person. If you can't afford travel insurance, you can't afford to travel. You never know what's around the corner. World Nomads is an affordable option that I personally recommend. BOOK HERE
Sign up to AirBnB with this link and receive a £23 off your first booking.
Did you know I also vlog my trips? CHECK THEM OUT HERE
Thank you for reading and as always happy adventuring! If you have any questions about the destination please leave these in the comments below.
If you've enjoyed this post, please share it for me with all your friends and family!
Sophie X