Ireland is one of the best places in the world to go on a road trip. Planning the perfect road trip in Ireland itinerary does not have to be difficult so to help you out I have pulled together my ultimate guide to a Northern Ireland causeway coast road trip.
Around every corner, you will find hidden gems, wonders of the world, beautiful beaches and real-life fantasy locations.
Last month I travelled to Northern Ireland with my best friend Katie, and we went on an epic road trip along the Causeway Coast, took a pit stop in Portrush overnight, and then ventured back to Belfast inland, via some of Northern Ireland's most beautiful villages and towns.
If you have longer than three days, I would consider including Ireland and the southern counties too. You could spend two weeks exploring this magical land, spending a few days in each location, so you can really immerse yourself in Irish culture and eat lots of Irish food.
The best way to see Ireland is to rent a car and circle the island. I have also included a map of Northern Ireland below, including all the places we stopped during our 3 days in Northern Ireland road trip. But to be honest, whether you've got 3 days in Ireland or 2 weeks in Ireland, your Ireland road trip will not disappoint.
Keep reading for my Northern Ireland Coast Road Trip….
Ireland Road Trip: Where to stay in Northern Ireland
Blackrock House B&B
Portrush's first 5 Star Bed and Breakfast, Blackrock House B&B offers luxury boutique B&B accommodation that fuses modern style with authentic coastal living, so you stay by the sea in style! Guests can enjoy sweeping views across sandy beaches, windswept headlands and the Atlantic Ocean in the stunning Edwardian property, which dates from 1902.
Blackrock House B&B is perfectly situated on the Causeway Coastal Route and just minutes from the West Bay beach, Royal Portrush Golf Club, Portstewart Golf Club, Old Bushmills Whiskey Distillery and UNESCO World Heritage Site – the Giant's Causeway!
Blackrock House is also certified for 5* Star Self Catering Accommodation by Tourism Northern Ireland. And it was a lovely place to stay during our overnight in Portrush!
26 Dhu Varren, Portrush BT56 8EN +44 (0) 77 7933 6885
The Flint
The Flint is situated in the very heart of the city, amongst the best restaurants, shops, theatres and attractions. We had a lovely stay here, it is on the main road to bear in mind the noise from the traffic, but the apartment was lovely with its own ensuite and kitchen space. And we loved the decor!
The location is about as perfect as it gets in terms of walking distance to all of Belfast's best spots. They are are right bang in the middle of Belfast city centre, on Howard Street (less than 50 meters from the Belfast City Hall).
The Flint interiors were designed by renowned interiors architect Sarah McLorn of Terry Design. The bulk of the furniture and fittings was custom made in Northern Ireland.
Each one of the suites has a king-sized bed, a John Ryan pocket sprung mattress, a sofa or armchair, a bathroom with rain shower, a 43 inch 4K TV, a hair dryer, a security safe, independent climate control and a table with chairs. And for guests staying that bit longer, suites also have a small kitchen with toaster, kettle, microwave combination oven, dishwasher, hob and fridge/freezer.

Map of Northern Ireland
USE MY GOOGLE MAPS MAP HERE.
Ireland Road Trip: Belfast And The Causeway Coast
Generally, Northern Ireland is much less visited than the Republic Of Ireland, but it's not quite clear to me why, as I fell madly in love with Northern Ireland and in some ways would say it's better. It's more rugged, it's rawer, it's more open.
Of course, this all helps because of the Causeway Coast and it's cold Atlantic waters and difficult history.
During your Ireland road trip itinerary, I would include 3 days along the Causeway Coast and then two days in Belfast which is located less than 2 hours away.
Our main reason for visiting Northern Ireland was to get to see the Giant's Causeway. I had wanted to visit for years but had never had the opportunity!
I loved this Northern Ireland Coast Road Trip!
Ireland Road Trip: The Causeway Coast
The captivating Causeway Coastal Route stretches for 120 miles from Belfast Lough to Lough Foyle. The principal route links the pretty little coastal villages of Glenarm, Carnlough, Cushendall, Cushendun and Ballintoy. Four looped routes allow the visitor to travel inland and explore the famous Glens of Antrim.
Unmissable attractions include Carrickfergus Castle, The Gobbins Cliff Path, the Carrick-a-Rede Rope Bridge, Dunluce Castle, Old Bushmills Distillery and the Giant's Causeway, Ireland's first World Heritage Site.
Carrickfergus Castle
For more than 800 years, Carrickfergus Castle has been an imposing monument on the Northern Ireland landscape whether it is approached by land, sea or air. Originally built in 1177 by John de Courcy it has been altered throughout the centuries and has been in use as a garrisoned property until as late as 1928.
The castle now houses historical and other displays as well as cannons from the 17th Century to the 19th Century.
Carnfunnock Country Park
Comprising of 191 hectares of mixed woodland, colourful gardens, walking trails, Carnfunnock Country Park is packed full of exciting and unusual attractions. Originally part of the estate of Sir Thomas and Lady Dixon, many original features remain, including the walled garden, the ice house and the lime kilns.
Game of Thrones© door
Ballygally Castle on the Causeway Coast in County Antrim is the proud home of Game of Thrones® Door of Thrones No 9. Door 9 depicts the famous battle between House Stark and House Bolton in the penultimate episode of Season 6.
Carved on this beautiful door, you will see the crests of House Bolton and House Stark, Ramsey Bolton's hungry dogs and Winterfell Castle. A sight to behold, this magnificent door is the entrance to our Garden Restaurant and sits amongst other Game of Thrones® inspired memorabilia.
Every castle has to have at least one ghost of some kind, and the Ballygally has been recently reported to have as many as three! The one most known about, The Ghost of Ballygally, has been around for the best part of 400 years.
Game of Thrones Walking Tour with Giant Tours
On this amazing tour with Giant Tours Ireland, you can visit the real-world Westeros on our private Game of Thrones filming locations tours. Hang out with Hodor on a day or multi-day tour. Fully immerse yourself with Flip—your guide, driver and stand-in actor for Hodor and The Mountain—by standing on the exact spots where the iconic cast members worked their magic.
Made all the more amazing by the overall stunning beauty of the area, these tranquil off the beaten track locations are places that other tourists simply do not reach—definitely many photo and selfie opportunities!
Glenarm Village
Glenarm is the first of nine glens situated along the Antrim Coast Road, an Area of Outstanding Natural Beauty. The village is one of the oldest chartered towns in Ulster and enjoys a significant history.
The Glenarm Conservation Area boasts over 50 listed buildings, the village has retained its historic street pattern. It's most notable building is Glenarm Castle, home of Viscount and Viscountess Dunluce and their family.
Walled Garden at Glenarm Castle
The walled garden at Glenarm Castle was originally created to supply the 'big house' with fresh fruit and vegetables. One of the oldest in Ireland, the garden is open to the public from April until September.
Home to the Earls of Antrim for over 400 years, today's Glenarm Castle is a Jacobean-style mansion set in an Area of Outstanding Natural Beauty. The Castle is a private home and not open to the public.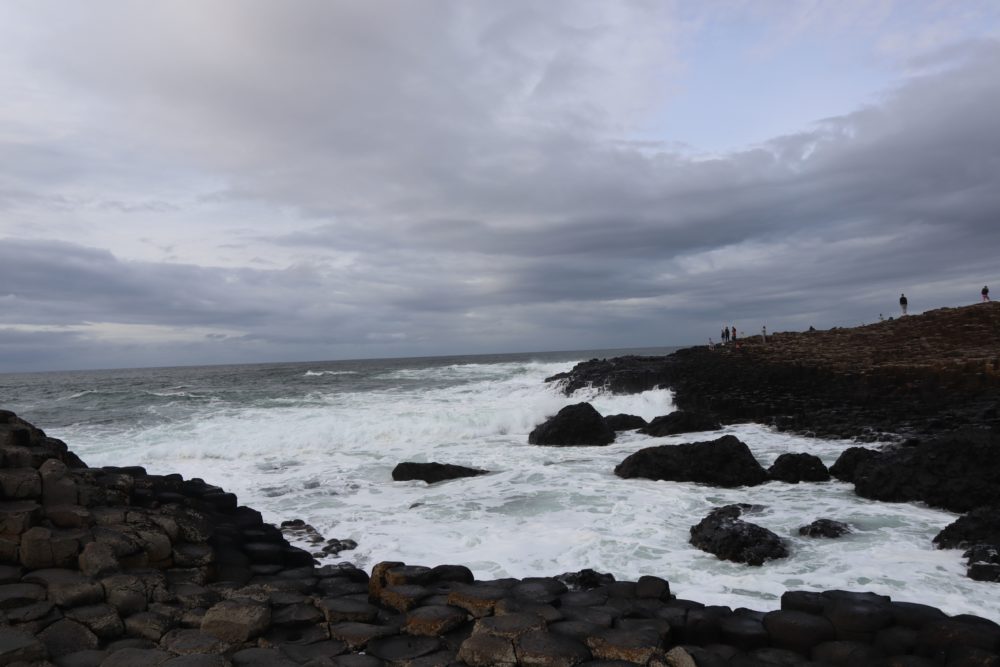 The Dark Hedges
The Dark Hedges is one of the most photographed natural phenomena in Northern Ireland and a popular attraction for tourists from across the world. This beautiful avenue of beech trees was planted by the Stuart family in the 18th century and intended to impress visitors as they approached the entrance to Gracehill House. Centuries later the trees remain a magnificent sight and have become known as the Dark Hedges. The Grey Lady (a lost spirit from a long-abandoned graveyard) is said to appear at dusk amongst the trees.
Glenariff Forest Park
Glenariff Forest Park is situated amid the world famous Glens of Antrim, an area to which tourists have been coming for over a century. Glenariff, the Queen of the Glens, is considered by many people to be the most beautiful of the nine Antrim Glens.
Spectacular walks and waterfalls are a feature of the area. Bisecting the Park are two small but beautiful rivers; the Inver and the Glenariff provide spectacular waterfalls, tranquil pools and stretches of fast-flowing water tumbling through rocky steep-sided gorges.
Cushendun
The pretty village was designed by Clough William Ellis in 1912 at the request of Ronald John McNeill, Baron Cushendun. The picturesque Cornish appearance was deliberate, to please the Baron's Penzance-born wife, Maud. Ellis designed a village square with seven houses which are today run as craft shops and tea rooms.
After Maud's death in 1925, Ellis designed a row of whitewashed, quaint cottages in her memory. Baron Cushendun also commissioned neo-Georgian Glenmona House with all the mock pomposity of eighteenth-century architecture.
The caves, formed over a period of 400 million years and a product of extreme weather conditions, are located just beyond Cushendun village next to the Cave House.
Ballycastle
Meaning "town of the castle", Ballycastle is a small village located on the North Eastern "corner" of the island of Ireland. Dating from the 17th century "The Ould Lammas Fair" takes place every year on the last Monday and Tuesday of August: local food specialities include "yellow man" and "dulse". Ballycastle is the arrival/departure point of the ferry which services Rathlin Island, Northern Ireland's only inhabited island.
Rathlin Island
Laying off the North Coast, Rathlin Island is six miles long, one-mile-wide, "L" shaped and home to a slowly increasing population of around 140 people. Over 250,000 seabirds return to breed on Rathlin Island every year: guillemots, razorbills, kittiwakes, fulmars and puffins. Rathlin is also home to the magical Golden Hare.
Myth and mystery surround Rathlin: the Children of Lir were banished to the Sea of Moyle but perhaps the most famous legend is that of Robert the Bruce. Driven from Scotland by Edward I of England, Robert took refuge in a cave on Rathlin and was inspired by the persistence of a web-spinning spider.
Carrick-a-Rede Rope Bridge
Fishermen used to erect a rope bridge to Carrick-a-Rede island to check their salmon nets. Today, the National Trust operates a double hand-railed rope bridge across the 30mdeep/20m-wide gorge. Visitors who traverse the bridge are rewarded with stunning views of the North Coast.
Larrybane
Larrybane bay on the North Antrim Coast, protected by Sheep Island and a shallow reef, is one of the most sheltered and scenic locations along the Causeway Coast. Beneath the limestone cliffs of Larrybane is an unusual sea cave; it was formed shortly after the last ice age when the sea levels were much higher than they are today.
Its present position above the reach of the destructive power of the sea has allowed some wonderful karst features to develop inside, including fine pillars, stalactites and stalagmites.
Ballintoy Village and Harbour
Ballintoy (from the Irish "Baile an Tuaigh" meaning "the northern townland") consists of an array of small shops and two churches. Situated at the end of a small narrow steep road, the picturesque village harbour has featured in HBO's blockbuster series Game of Thrones.
A stunning location, this charming, coastal nook is where Theon Greyjoy returns to the Iron Islands (Lordsport Harbour) and meets his sister Yara.
Giant's Causeway
Formed over 60 million years ago, when molten lava cooled suddenly on contact with water, the Giant's Causeway is an awe-inspiring landscape of mostly hexagonal basalt columns. Look out for the distinctive formations of the Camel, the Wishing Chair and the Harp.
The £18m Visitor Centre is an innovative, state-of-the-art facility which rises out of the landscape: with walls of glass, soaring basalt columns and sloping, grassed roof, the energy-efficient building harmonises with the surrounding terrain while providing a range of visitor amenities: interactive exhibition, outdoor audio guides, tourist information, bureau de change. We booked on to a Giants Causeway tour so we could find out more about the history of this amazing place.
There are also lots of Giants Causeway tours from Belfast.
Dunluce Castle
Dunluce Castle is sited dramatically close to the edge of a headland, along the North Antrim coast. Surrounded by jaw-dropping coastal scenery, this medieval castle stands where an
early Irish fort was once built and where its history can be traced back to early Christians and Vikings.
Whiterocks Beach
Awarded the prestigious Blue Flag Award again in 2015, Whiterocks Beach is a favourite with locals and a must-see destination for international visitors. The beach, situated just off the Causeway Coastal Route, enjoys a stunning natural coastal location, with the limestone cliffs of the White Rocks stretching from Curran Strand to Dunluce Castle.
These soft, sedimentary rocks have been carved through centuries into a labyrinth of caves and arches. Shelagh's Head, the Wishing Arch, Elephant Rock and the Lion's Paw are headlands of distinguishable forms which rise out of the ocean. Under the road, there are cavernous caves, accessible only from the sea, home to seabirds and a hunting ground for hawks.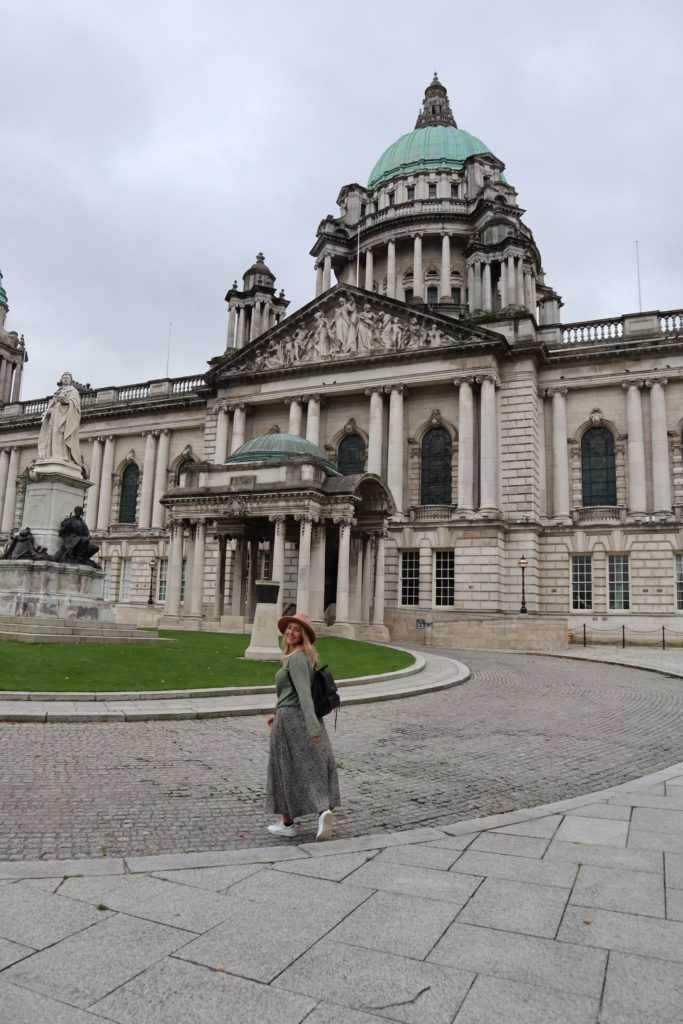 Ireland Road Trip: 2 Days in Belfast
Lunch at Titanic Hotel
Opened in autumn 2017, Titanic Hotel Belfast is located in the Harland & Wolff Headquarters building, once the nerve centre of the largest shipyard in the world. Thousands of ships were designed in the Drawing Offices and constructed on the adjoining slipways, including the White Star liners Olympic, Titanic and Britannic and the naval warship HMS Belfast.
The magnificent dual Victorian Drawing Offices, with their three-storey high barrel-vaulted ceilings, are the only surviving example of this type of architecture in the world. The building is 'listed' due to its special architectural and historical importance.
Titanic Quarter
Belfast's historic and resurgent Titanic Quarter is one of the world's largest urban-waterfront regeneration projects. Rising from the very spot where the Olympic class liners were hammered into shape, Titanic Belfast's "iconic" shards thrust skywards.
An outline as distinctive and familiar as Samson & Goliath, The Lanyon Building at Queens or Belfast City Hall, Titanic Belfast is Northern Ireland tourism's runaway success story.
Titanic Belfast
Constructed at the cost of £97million and opened in 2012, Titanic Belfast relates the story of the famous ocean liner. The iconic building (shaped like the bows of a ship) comprises of 9 galleries over 4 floors.
Titanic Belfast transports the visitor through time: travelling from Edwardian 'Boomtown Belfast' (learning about the lives of the workers who built the ship and the lives of the passengers and crew who made the fateful voyage) to the present day with live streaming from where the wreck lies at rest on the ocean floor.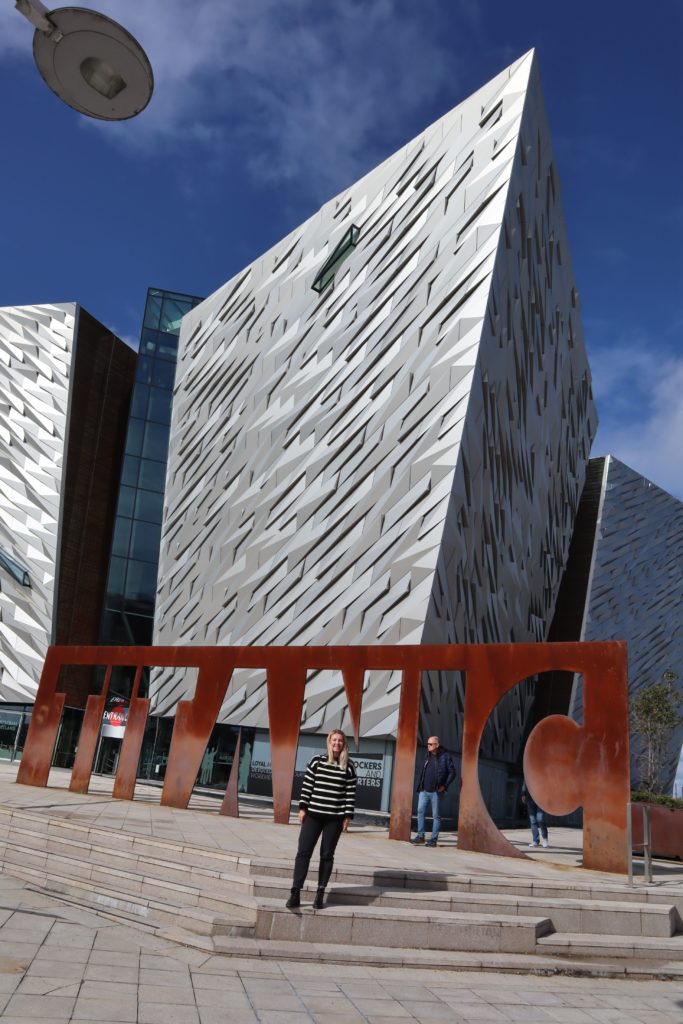 Belfast Food Tour with Taste & Tour
The award-winning Belfast Food Tour takes you on a 4-hour fun and food-filled guided walk to some top food and drinks spots around Belfast City Centre. Start in the historic St George's
Market, meeting producers, then visit traditional bars, world-class shops and finish in a top restaurant in the lively Cathedral Quarter, eating and drinking over 25 of some of the best local food and drink along the way.
Ulster Museum
Located in Belfast's Botanic Gardens, the Ulster Museum re-opened in 2009 following an extensive £17 million refurbishment.
With 8,000 square metres of public display space, the museum is the largest museum in Northern Ireland and one of the components of National Museums Northern Ireland. Exhibits include material from the collections of fine art and applied art, archaeology, ethnography, local history, numismatics, industrial archaeology, botany, zoology, geology and the Spanish Armada.
Botanic Gardens
Situated beside Queens University Belfast, the Botanic Gardens represent an important part of Belfast's Victorian heritage and remain a popular meeting place for residents, students and tourists. First, established in 1828, the people of Belfast have enjoyed the gardens as a public park since 1895.
Designed by Charles Lanyon, The Palm House is one of the earliest examples of a curvilinear cast iron glasshouse. A second "listed" glasshouse is also located within the park: the Tropical Ravine is the only example of its kind left in Northern Ireland (a Victorian Eden Project).
Belfast Street Art Walking Tour with Seedhead Arts
Belfast is famous for its Street Art and there are hundreds of tours that will show you the murals of the conflict. But what about now? Where has this tradition of painting on our walls led us?
Like Berlin and Bethlehem, also famous for their walls, Belfast has become a place where street art has flourished, where artists from around the world have come to paint.
Devised and led by the local artists who have driven the scene in the last few years this 2 hours long, gently paced guide to the ever-changing face of street art in the Cathedral Quarter.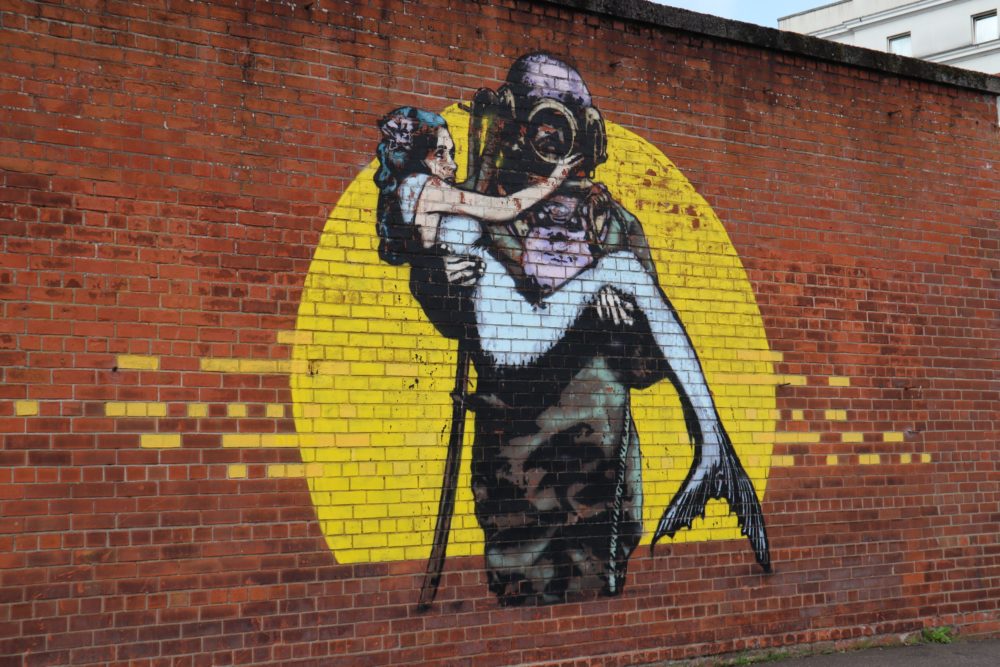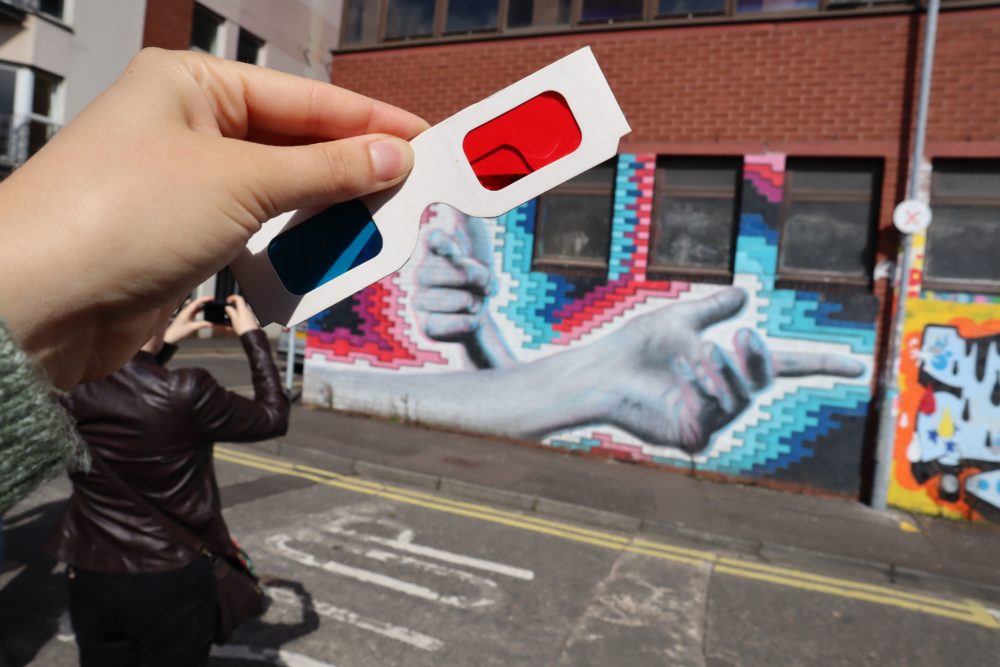 Belfast City Hall
The home of Belfast City Council, the City Hall was designed by Alfred Brumwell Thomas. Completed in 1906, it was constructed to reflect Belfast's city status which was granted by Queen Victoria in 1888.
The building's rich interior includes a number of notable features: the Grand Staircase, the Reception Room and the Great Hall. The Titanic Memorial Garden pays tribute to those who lost their lives on the ship's fateful, first voyage.
If you on a bigger trip exploring more of Europe check out my guides to France, Germany, Greece, Iceland, Italy, Portugal, Spain and United Kingdom.
---
My Travel Tips and Recommendations
Flights
To book flights, I always use flight search engine Skyscanner, I regularly use the Everywhere tool to find the cheapest places to travel. It's how I get to travel so much all around the world. I find it the easiest way to compare flight prices across airlines and get the best deals.
Accommodation
For accommodation, I usually book most of my hotels or hostels through Booking.com. I love using this platform as it provides me with some amazing deals for accommodation all around the world. Or if you prefer, I also recommend using Airbnb. If you haven't signed up with Airbnb already, you can use this link to get £25 off your first visit!
Travel Insurance
Picking travel insurance that covers you in all eventualities is an essential part of planning a trip for every single person. If you can't afford travel insurance, you can't afford to travel. You never know what's around the corner.
Did you know I also vlog my trips? Make sure you subscribe to my YouTube channel so you get alerted when all my travel videos go live… CHECK THEM OUT HERE
Thank you for reading and as always happy adventuring! If you have any questions about the destination please leave these in the comments below.
If you've enjoyed this post, please share it for me with all your friends and family!
Sophie X