So many people had to cancel their travel plans due to the COVID-19 lockdown, but now things are starting to get back to normal and restrictions on travel are being lifted, you may be thinking about planning another trip. So I have pulled together this list of European countries to visit after COVID.
However, it's important to remember that, even though the rules are being relaxed, coronavirus is still a danger and you need to make sure that you take the right precautions when you travel.
Airlines are requiring everybody to wear masks, so make sure that you invest in a good quality mask that offers adequate protection for you and others around you. You also need to check the policy of hotels when you are booking somewhere to stay so you can be sure that they are taking the right safety precautions.
If you are worried about it, you may be better off staying in an Airbnb so you are not mixing with too many people. Don't forget to think about things like getting from the airport to your accommodation as well. Look for companies like Fat Taxi that prioritise safety by providing their drivers with masks and social distancing training.
Wherever you decide to go, it's important that you take these measures to reduce the chance of infection. However, you should also think carefully about which countries you travel to because some of them are a lot safer than others.
These are some of the safest European countries to visit after COVID…
If you on a bigger trip exploring more of Europe check out my guides to France, Germany, Greece, Iceland, Italy, Portugal, Spain and United Kingdom.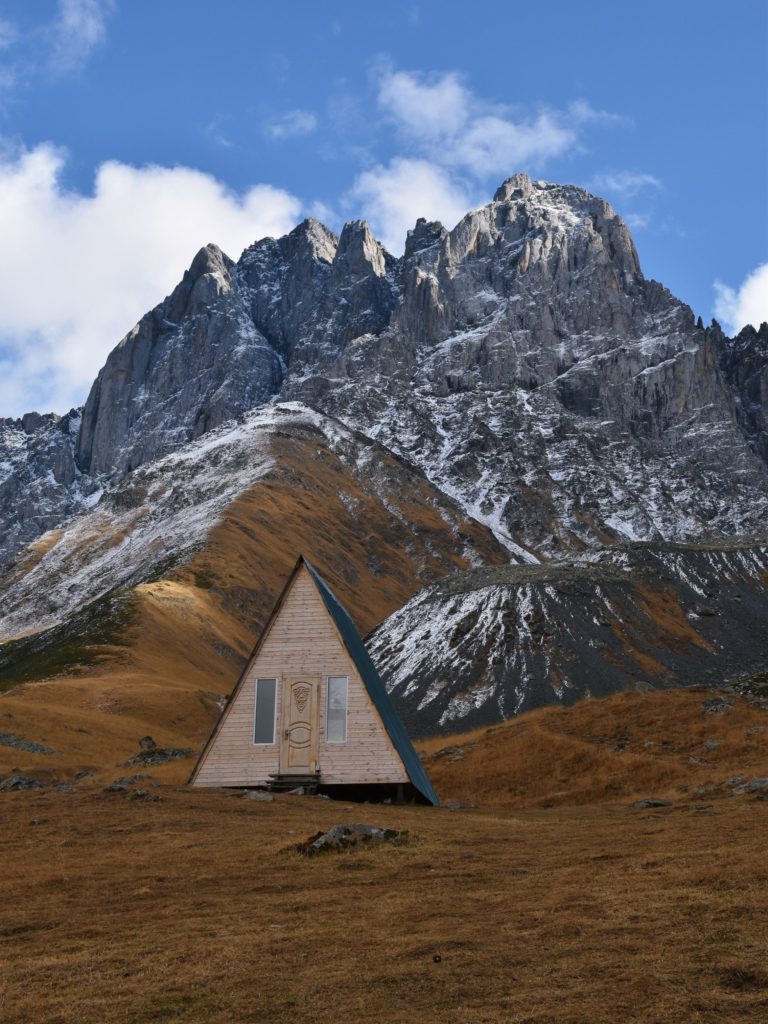 7 European Countries To Visit After COVID-19
Georgia
Georgia is one of the least affected countries in the world because they were very quick to put lockdown measures in place. They are planning to potentially open their borders to travellers on the 1st of July, but they will be putting strict measures in place to keep people safe.
There are some great cities in Georgia, like Tbilisi. The capital is an amazing city that blends beautiful history and architecture with modern culture. The city has a rich history and when you are exploring the streets, you'll find buildings from the middle ages, as well as Soviet Union buildings and plenty of modern architecture.
The food scene in Tbilisi is great as well, which is one of the main reasons that it's become so popular with tourists in the last few years. There are plenty of tourist apartments, so if you don't want to stay in a hotel, Tbilisi is perfect. It's also a very safe city with a low crime rate, so it's a good place to go if you are travelling solo.
Portugal
We've all missed the chance to get some sun this summer and if you are craving a beach holiday, Portugal is a great choice at the moment. Portugal is another country that has not been hit as hard by the coronavirus. Certain regions of the country, like the Algarve, have managed to stay almost completely free from infection, making them the perfect destination for a beach trip right now.
Portugal has a large clothes industry, which means that they were quickly able to produce a lot of masks, so all of the locals are following safety measures very closely. The long stretches of beach are ideal for social distancing as well, so you will be very safe.
If you want a less touristy experience, you could consider Porto instead of the Algarve. It isn't right on the coast but you are still fairly close to the beaches and there are lots of great day trips you can go on in the surrounding area. You'll get a more relaxing, authentic experience in Porto than you will in the Algarve, but if you are just hoping to sunbathe on the beach all week, Porto may not be for you.
Romania
Romania has gained popularity as a tourist destination in recent years, and it's one of the safest places to visit during the coronavirus pandemic. The number of cases is very low compared with other countries in Europe, and the hospitals dealt with it very well, so there are plenty of beds available.
The city of Sibiu has been through a lot of development recently and there was a big push to create more green spaces, so there are plenty of safe outdoor areas that you can enjoy while you are there.
It's a great city that has a bit of something for everybody, so if you're looking for amazing architecture, rich history, or amazing food, you'll find it all there. The city also has a commitment to sustainable travel, so it's a great destination for people that are trying to travel responsibly.
Corfu
This beautiful Greek island is the perfect destination to travel to post-lockdown. Corfu, an island off Greece's northwest coast in the Ionian Sea, is defined by rugged mountains and a resort-studded shoreline.
Its cultural heritage reflects years spent under Venetian, French and British rule before it was united with Greece in 1864. Corfu Town, flanked by 2 imposing Venetian fortresses, features winding medieval lanes, a French-style arcade and the grand Palace of St. Michael and St. George.
Greece is one of the European countries least affected by Coronavirus with up to 50 times fewer people infected than in the most affected European countries which makes it a wonderful place to travel after COVID-19. And in addition to that, the Greek healthcare system is great and was well-prepared for a pandemic with more hospital beds per capita than most other European countries.
Croatia
One of my favourite places in Europe, and I am not alone, with Croatia being popular with families, couples and even celebrities. Croatia is a traveller dream offering visitors water sports, some of the best beaches in Croatia, food, culture and much more.
Croatia, officially the Republic of Croatia, is a country in Southeast Europe. It borders Slovenia to the northwest, Hungary to the northeast, Serbia to the east, Bosnia and Herzegovina, and Montenegro to the southeast, sharing a maritime border with Italy. Some of the most popular spots include Istria, Dubrovnik, Hvar, Split, the Plitvice Lakes, and of course the stunning Croatian islands.
And why is it worth travelling here post-COVID? Croatia is among the European countries least affected by Coronavirus with up to 20 times fewer infected people per million inhabitants than in any other European countries. In addition, Croatia has implemented hygienic and sanitary measures in larger hotels.
So what are you waiting for? Come and enjoy the beautiful hot spots in Croatia!
Check out Croatia facts you probably didn't know…
Montenegro
I visited Kotor in Montenegro last year for the first during a trip around the Med and its easily one of the most underrated places I've ever been to. It is beautiful, but stunning hiking, beautiful beaches, incredible bays and gorgeous architecture.
Montenegro is a Balkan country with rugged mountains, medieval villages and a narrow strip of beaches along its Adriatic coastline. The Bay of Kotor, resembling a fjord, is dotted with coastal churches and fortified towns such as Kotor and Herceg Novi and you can also access the Durmitor National Park, home to bears and wolves, encompasses limestone peaks, glacial lakes and 1,300m-deep Tara River Canyon. THIS PLACE IS AMAZING!
Montenegro is well worth a visit post-COVID due to the fact there have been very few cases of Coronavirus in Montenegro with 60 times fewer cases than other countries in Europe. One of the best places to visit in Montenegro is Kotor, which has consistently remained 'safe' during the crisis with no case of coronavirus detected.
Poland
Poland is an amazing country to visit post-COVID and with a population of nearly 38.5 million people, Poland is the fifth most populous member state of the European Union. Poland's capital and largest metropolis is Warsaw and is the perfect place for a weekend break. Other major cities worth visiting include Kraków, Łódź, Wrocław, Poznań, Gdańsk, and Szczecin.
Poland is one of the European countries least affected by Coronavirus; there have been 20 times fewer cases here than most other European countries, and the country has more hospital beds per inhabitant than the Netherlands or Switzerland.
The capital city Warsaw is the largest city of Poland located beside the Vistula River in eastern Poland. Warsaw is a major international tourist destination, and a significant cultural, political and economic hub and makes a great weekend break for tourists. I would also recommend a visit to its historical Old Town which was named as a UNESCO World Heritage Site.
Even though there are a lot of countries that you may not be able to visit, you can still plan a great trip this year if you go to one of these destinations.
---
My Travel Tips and Recommendations
Flights
To book flights, I always use flight search engine, Skyscanner, I regularly use the Everywhere tool to find the cheapest places to travel. It's how I get to travel so much all around the world. I find it the easiest way to compare flight prices across airlines and get the best deals.
Accommodation
For accommodation, I usually book most of my hotels or hostels through Booking.com. I love using this platform as it provides me with some amazing deals for accommodation all around the world. Or if you prefer, I also recommend using Airbnb. If you haven't signed up with Airbnb already, you can use this link to get £25 off your first visit!
Photography and Technology
Here is a list of the technology I always travel with:
Travel Insurance
Picking travel insurance that covers you in all eventualities is an essential part of planning a trip for every single person. If you can't afford travel insurance, you can't afford to travel. You never know what's around the corner. World Nomads is an affordable option that I personally recommend. BOOK HERE
Sign up to AirBnB with this link and receive a £23 off your first booking.
To receive my articles and reviews straight to your inbox SUBSCRIBE HERE.
Did you know I also vlog my trips? Make sure you subscribe to my YouTube channel so you get alerted when all my travel videos goes live… CHECK THEM OUT HERE
Thank you for reading and as always happy adventuring! If you have any questions about the destination please leave these in the comments below.
If you've enjoyed this post, please share it for me with all your friends and family!
Sophie X