For a long time now I have been suffering with my mental health. If you've read my blog for a while you will already know this, but if you didn't, oh hay – I have panic disorder. And I have counselling. This post is a bit different to the usual stuff, so bear with me!
I had always been a shy and retiring personality, and as a child found more happiness in playing with my dolls in my room alone than I did being in social situations with friends. It was only when I got to university and had my first panic attack (I wrote an article for MIND a few years after that episode about how I dealt with anxiety at university if you're interested here) that I spiralled out of control and didn't leave my room for a month.
I went through a really dark time in my life and only got out of it with CBT, counselling and support from my friends and family. I was then diagnosed with panic disorder and mild OCD.
I slowly improved but hit another stumbling block when I left university in 2014 and found it really hard to adjust to the 'adult' life I was expected to have.
I took some jobs, which ultimately only made me feel worse (I had a boss who bullied me and made me cry every day – but that's one for another day – read about it here) and I started seeing a therapist who really pushed me to challenge my thoughts, get out of my depression and help me see the world in a different light. Fast forward four years and I am in a much better place, and I am happy.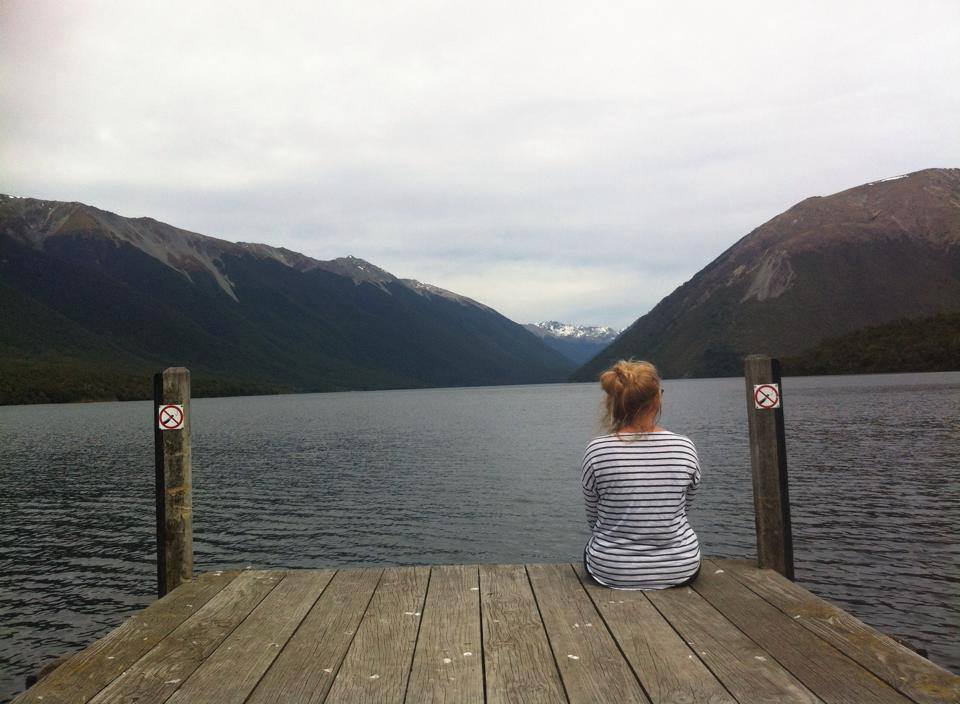 However, I wanted to write a post about my journey now as it is important to understand it doesn't just end there. Anxiety does not go away and depression has the possibility to pop up anytime in the future. My panic disorder will never go away, and all I can do is simply learn to manage it better and control my thoughts.
Mental health is not spoken about, nearly as much as it's experienced, and I am so passionate about being open about my own struggles, especially because of the way bloggers can often represent themselves as 'living their best life' and going on free trips, drinking all the champagne and basically looking like they have no struggles. But this just isn't the case!
A friend of mine Mollie Bylett wrote a blog post recently about counselling and the benefits she gets from it which was brilliant, and a blogger who I really admire Cat Meffan also spoke about therapy – it seems slowly but surely we are beginning to talk about mental health more openly. And if blogging can do anything for positive change it should be about opening the discussion on mental health.
I, like Mollie, go to counselling – not because I need to, but because I choose to – I am not in a good place in my life and despite not suffering from panic disorder like I used to – I find comfort in continuing my journey with my therapist for the foreseeable future. Counselling is not a bad thing and it doesn't mean you can't cope – to me it simply means you are choosing to take control.
In my therapy sessions now, we continue to talk about my panic disorder and the triggers I know can be dangerous for me, but also everyday life. Whether choices I make in my career, relationships and hobbies impact on my thought and emotions, and visa versa.
The truth is – it's expensive. A few years back I went through the NHS, but after group sessions that I didn't gain anything from, and waiting times of up to 18 weeks I decided I need to prioritse my mental health and go private. But as I say it isn't cheap – private counselling sessions an range from around £40-£200 depending on where and who you see.
I go weekly at the moment, but may drop down to bi-weekly soon so I can afford to do other things I used to do in my life. And eventually I may stop for a while, but I will always go back to it whenever I need some support.
And I am okay with that – I am okay with knowing I may need help sometimes.
If you don't already know how to locate a counsellor, all you've got to do is pop your address into The Counselling Directory and search your local area. This is what I did this time last year and it's how I found my current therapist – and she's amazing!
When looking for a therapist bare in mind, the first you come across might not be a great fit – and it's a little bit like looking for a boyfriend. Some of them won't be your type of person, but others will be the perfect match. Be prepared to swap around until you find someone whose really great.
Worth noting here – whilst I really value NHS mental health services I never had great experiences and instead found private therapists easier to get along with.
Unlike in the past, I now have zero embassament about admitting I go to counselling and see a therapist, and I also openly talk about it at work when I am leaving the office to go to a session. I also speak openly with our HR Manager and I have advised them on different ways they can implement a mental health procedure at work too. It's something I am extremely passionate about and I cannot wait to see the impact the procedure will have on the company.
This post is basically to you guys incase you are going through a difficult time or are having problems that are making you feel uncomfortable and want to seek help but don't know if to do it, and how.
My top tips for counselling
Don't feel embarrassed when you are there – they are there to listen to you, and they've probably heard more shocking stories
Shop around for the perfect therapist – you might not find them first time
The most expensive does not mean they are the best – I should know!
Prepare to get emotional – the point of therapy is to open up and delve deep. I have cried many times!
Saying things out loud is surprisingly therapeutic – don't keep thoughts in your head
Be open with challenging yourself – you will gain new perspectives on previous situations
Be prepared to make changes in your life to coincide with therapy
Take what you learn to the outside world – that's where things really start to change
Use the time as a way to reflect and look at thoughts differently
See counselling as a way of investing in your future as the things you learn will stay with you forever
If you're going through a tough time and want to talk to someone, I am always here to chat – just drop me a message and we can have a heart-to-heart!
---
Sign up to AirBnB with this link and receive a £23 off your first booking.
To receive my articles and reviews straight to your inbox SUBSCRIBE HERE.
Did you know I also vlog my trips? Make sure you subscribe to my YouTube channel so you get alerted when all my travel videos goes live… CHECK THEM OUT HERE
Thank you for reading and as always happy adventuring! If you have any questions about the destination please leave these in the comments below.
If you've enjoyed this post, please share it for me with all your friends and family!
Sophie X