If you are looking for the best cruise destinations, look no further. This blog post covers the top five best cruise destinations around the world, worth mentioning.
There's no denying that not everyone imagines a vacation the same way. Some people are thrilled to go out to a beach, sip cocktails and enjoy themselves, while others would like to use their time a bit more efficiently, and visit multiple destinations in a single vacation.
If you're keen on this second option, a charter cruise is going to be just perfect for you. It will have you visiting multiple locations that are all stunning, and you'll get to experience a bit of everything.
And when you start looking into heading out on a cruise, you'll quickly figure out that there are so many amazing destinations you could be visiting.
Each one has its charm, and you'll find yourself hard-pressed to decide on just one. To help you out a bit, we've got a list that will get you started, so without further ado, here are some of the world's best cruising destinations.
1. Indonesia
When you consider the fact that Indonesia has over 18,000 islands (more than half of which are populated), it's practically a no-brainer and an absolute must.
But it's not just the sheer number of islands, you also have over 1,300 ethnic groups, and all things considered, you get incredible variety in every possible way. Indonesia is perfect for a charter cruise, because of the fact that you have smaller islands that you can't really get to with an ocean cruise.
If you're going to go to Indonesia, the first place you want to visit in Bali. You've probably heard that it's a prime tourist destination, which means that there's constantly something to do.
Bali actually became popular because it gets you everything that Indonesia has to offer, in a single place.
Travellers who prefer a calmer alternative with a bit more intimacy should head to Lombok, which is a less developed island than Bali, but just as beautiful.
Then, we have the Spice Islands, which used to be the only source of nutmeg in the world for hundreds of years. The architecture on the islands is incredibly well preserved, which is something you should definitely experience.
And if you're a fan of crystal blue waters and is surrounded by small islands as you cruise through them, Raja Ampat is an absolute paradise for you.
This area is rather remote, and it has a reputation of being one of the world's most beautiful places – it's easy to see why. You can even get to live with the locals for a few days if you have the time, which will allow you to experience their way of life.
2. Hawaii
If you're based in the US, Hawaii is actually really close to you. And while you might imagine that a cruise should be something you do far from home, Hawaii is a place that will make you reconsider all of that.
From visiting volcanoes such as Mauna Loa and Kilauea to enjoying cocktails on a long beach full of white sand, you can do pretty much anything you like. There are some really great surfing spots, too, so if you have time, you can hit the waves as well.
Hawaii is also home to the USS Arizona Memorial, which you can find in Oahu, and is a memorial that gives you the opportunity to pay your respects to the victims of Pearl Harbor. In US history, this is an incredibly significant event.
And another thing that is definitely worth mentioning is that Hawaii is about a lot more than cocktails and surfing.
It's actually the only permanent coffee producer in the US, which means you have things like plantations you can visit, but also some of the best coffee in the world. There are a lot of artisan coffees you can try, and if you're an avid coffee fan, it's a must.
I would highly recommend visiting Oahu, and during 4 days in Oahu you can really get to know the place.
Copyright: Unsplash | CC0 Public Domain
3. Greece
Our last cruising destination is Greece. While for some people, it might be a bit far, it is absolutely worth the trip. It's also worth considering that you have cruises that head out from cities like Venice or Barcelona, and if those are closer to you, you can head there.
Now, there is no denying that Greece is a beautiful place in terms of landscape and architecture. But even more importantly, it carries incredible historical significance, and plenty of monuments to remind you of that. A prime example is the Parthenon at the Acropolis, which is a place you just must visit.
To add to this, Athens is the oldest city in Europe and has plenty more monuments you can check out. Athens with kids of also one of the best cities in Europe to explore as a family.
But even if you aren't that into history, Greece still has a lot to offer. There are plenty of islands, and they give you a bit of variety, too. For example, if you're a fan of smaller, calm villages that offer exotic blue waters and intimacy, Corfu is just perfect for you.
An interesting alternative and a much more popular place to visit is Santorini – one of the world's most photographed places. It's famous for its whitewashed houses that are just incredibly beautiful. We shouldn't forget Mykonos, which is a party paradise (not in a pandemic, though), as well as the island of Rhodes.
A thing to note about Greece is that while summer is the absolute prime time for a cruise, it can also get really hot.
Shouldn't be too much of a problem if you're out on a summer cruise and enjoy chilling in a pool or the sea, but it's definitely something to keep in mind. Defo one of the best cruise destinations!
Copyright: Unsplash | CC0 Public Domain
4. Montenegro
One of my favourite best cruise destinations is Montenegro or more specifically Kotor.
When Lonely Planet names their top destination for a year, you know that place is special. In 2016, they named Kotor in Montenegro as the place to visit. The whole world collectively asked "where?" and then the tourism came rushing in. As it turns out, there are some incredible things to do in Kotor, whether you have a weekend, 3 days, or longer.
The small town has only 13,000 residents – mostly spread along the shoreline of the Bay of Kotor. This ria (submerged river valley) is reminiscent of Norway, with towering mountains and a deep, healthy waterway.
Unsurprisingly, it draws hundreds of cruise ships to port each year and nearly a million tourists (based on my rough guess of the ship size) visit the town, usually for less than a day.
Two days might not seem like enough time to see Kotor, but it's perfectly sufficient to hit most of the best sights. It's also far more than most cruise tourists spend (typically 4-8 hours in port). If my trip to Kotor taught me anything, it's a small town with plenty to explore. Two days is sufficient – but you'll want to stay longer or come back again!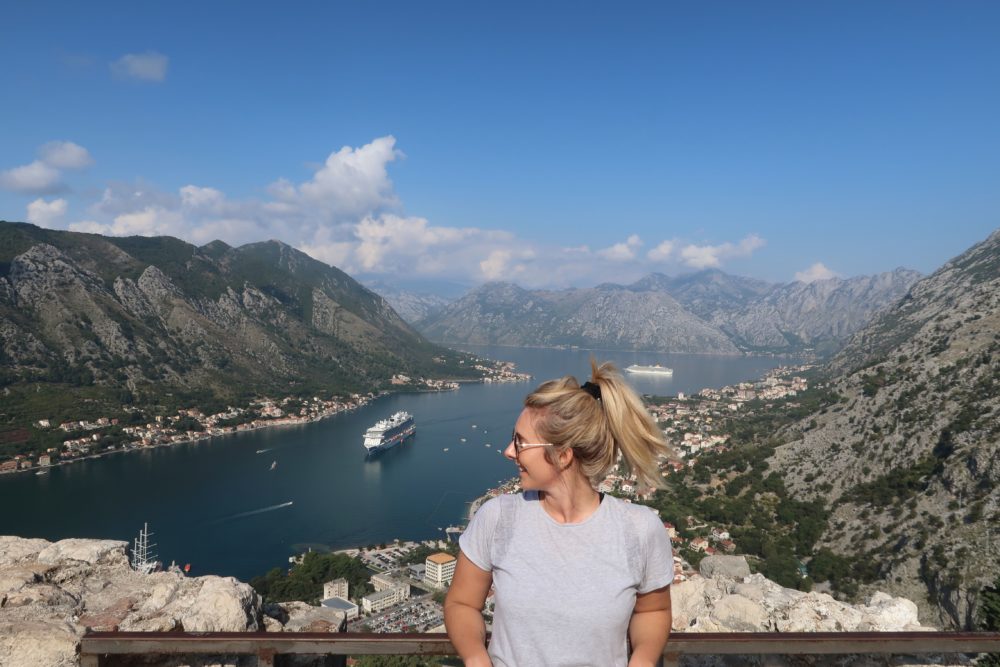 5. San Francisco
There are so many unique places to visit in California. The state is one of the most recognisable in the US and we all know it from the movies. It's also one of the most popular places for tourists to visit outside of New York.
It's such a diverse state with all sorts of different natural landscapes and some incredible cities. When visiting a state this big, it can be difficult to know where to start.
You can't take your first trip to California without going to San Francisco. There's a reason why it's always listed as one of the best cities in the world to visit and if you haven't been to California before, it's the best place to start your trip.
If you want to hit the main tourist attractions, Alcatraz and the Golden Gate Bridge should be top of your list. If you want a change of pace from the hustle and bustle of the city, head down to Marshall's Beach, where you can relax next to the water.
There is a great food scene in San Francisco too, so make sure to take advantage of that as much as possible.
So which of these best cruise destinations is your favourite? Let me know in the comments!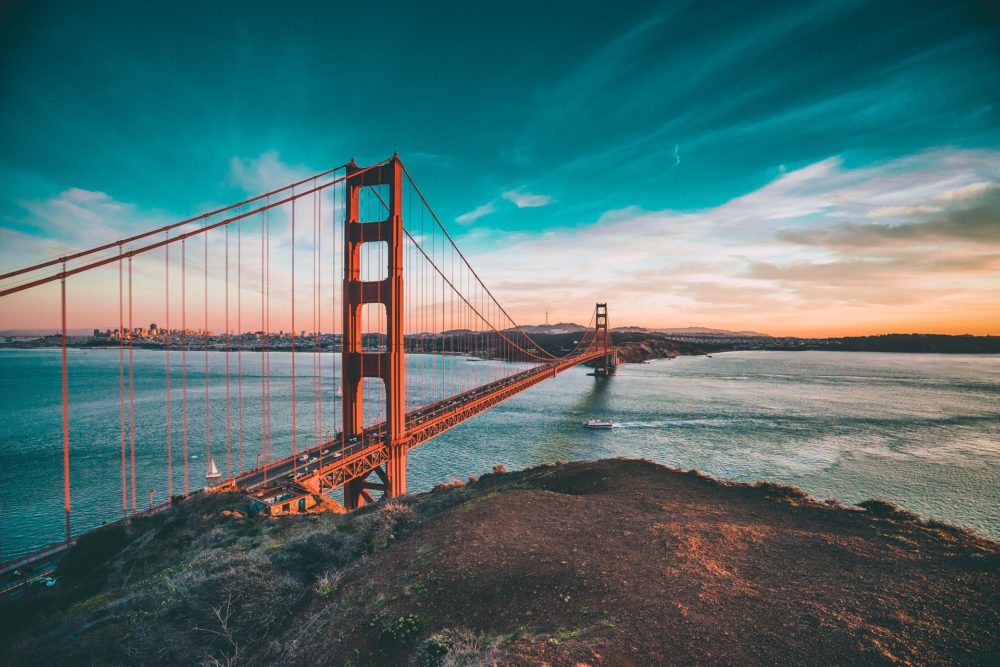 If you on a bigger trip exploring more of Europe check out my guides to France, Germany, Greece, Iceland, Italy, Portugal, Spain and United Kingdom.
---
My Travel Tips and Recommendations
Flights
To book flights, I always use flight search engine Skyscanner, I regularly use the Everywhere tool to find the cheapest places to travel. It's how I get to travel so much all around the world. I find it the easiest way to compare flight prices across airlines and get the best deals.
Accommodation
For accommodation, I usually book most of my hotels or hostels through Booking.com. I love using this platform as it provides me with some amazing deals for accommodation all around the world. Or if you prefer, I also recommend using Airbnb. If you haven't signed up with Airbnb already, you can use this link to get £25 off your first visit!
Travel Insurance
Picking travel insurance that covers you in all eventualities is an essential part of planning a trip for every single person. If you can't afford travel insurance, you can't afford to travel. You never know what's around the corner.
Did you know I also vlog my trips? Make sure you subscribe to my YouTube channel so you get alerted when all my travel videos go live… CHECK THEM OUT HERE
Thank you for reading and as always happy adventuring! If you have any questions about the destination please leave these in the comments below.
If you've enjoyed this post, please share it for me with all your friends and family!
Sophie X