Even though it is one of the most expensive ways to travel in the UK, the rail network in England, taking day trips from London by train is such a fun experience.
It is easy to experience the UK, outside of London, whether you live in Britain or if you are visiting for a holiday.
London is one of my favourite cities in the world, second to Amsterdam. It has stolen my heart so many times and there are so many things to do for 2 days in London.
But if you have more than 2 days in London, you should take the opportunity to get out of London and head off on days trips from London by train.
I have listed these 50+ day trips from London by train in alphabetical order from A-Z, plus some places that are further afield.
Day trips from London don't need to be expensive either with many discounts and vouchers available on the internet for cheaper fares. Here are 50+ day trips from London by train…
And if you have a car, read my day trips from London by car.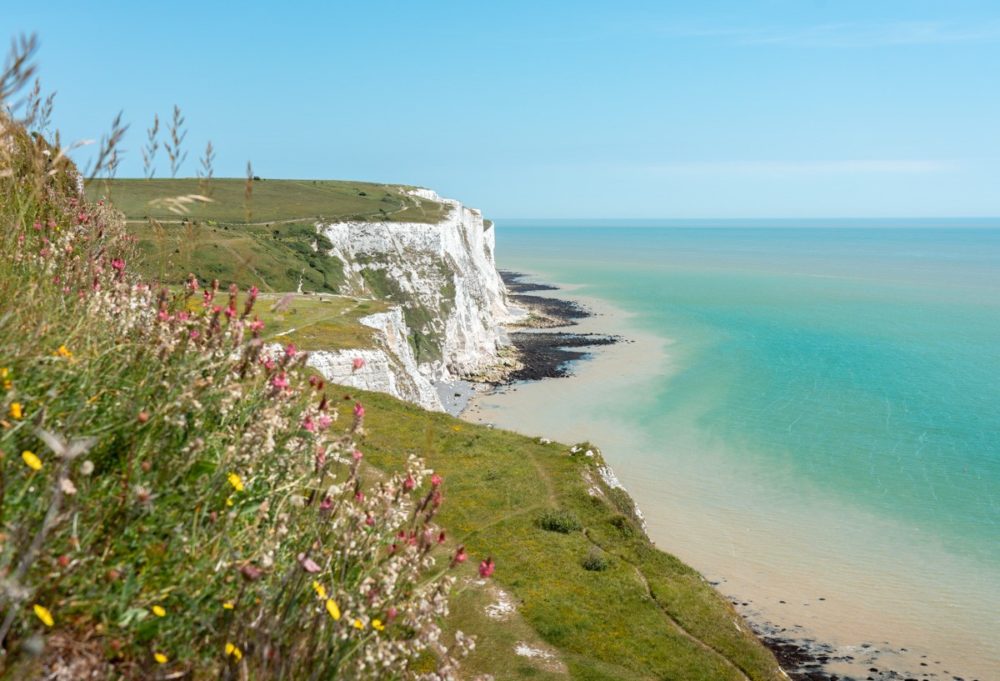 Avebury
More accessible than Stonehenge stone circle, Avebury in Wiltshire makes a perfect day trip from London. Avebury World Heritage Site lets you walk amongst the Neolithic standing stones and even touch them. A stonehenge day trip from London is a must!
The world's largest prehistoric stone circle, Avebury stone circle, sits on a henge (an earth mound with flat top) surrounded by a ditch and banking. Dating back to 2850 BC to 2200 BC, farmers have been grazing their animals at the site for over 6,000 years, so don't be surprised to see sheep in between the stones.
In the Old Farmyard, there is the Barn Museum where you can find out more about the history of Avebury and see some of the artefacts that have been discovered there. Next door is the Circles Café where you can stop for refreshments, or try the Red Lion pub.
Other Neolithic sites to visit around Avebury include Silbury Hill, West Kennet Long Barrow, The Sanctuary and West Kennet Avenue and the White Chalk Horses at Hackpen and Cherhill.
Avebury is approximately 2 hour's drive from London down the M4 and then on to the A361 at Marlborough or Swindon. There is a large car park which costs £4 per day or free if you are a National Trust member. There is also a car park for disabled visitors. If you are on public transport, the easiest way is to get a train from London Paddington to Swindon, then a 25-minute bus ride (no. 49) to Avebury. So are you ready for a Stonehenge day trip from London?
-Larch Gauld

Bath
The Georgian city of Bath is the perfect destination for a day trip to Bath from London, with glorious architecture, ancient Roman remains sitting alongside genteel airy tearooms and pedestrianised classy shopping streets, there is more than enough to fill a day.
Start your visit with a trip around the Roman Baths which sit at the heart of the city. Here you can walk along ancient pavements and wander through the ruins of the Sulis Minerva temple where the thermal springs still bubble with naturally heated water from deep underground.
A short walk away from the Baths is a delight for literary fans. Set in a classic Georgian building, the Jane Austen Centre tells the story of the author's life in Bath and how it influenced her much loved novels.
The pedestrianised centre of Bath is perfect for a spot of shopping with a host of independent shops sitting alongside well-known brands. If you need to take a break from the retail therapy there are plenty of delightful eateries to choose from, including Sally Lunn's house where you can try out one of the famous buns after which the café is named.
If you're on a day trip to bath from London, then check out this guide Bath with kids, for all the info you need. Make sure you don't miss the city's Royal Victoria Park, overlooked by the Royal Crescent. There's a fantastic playground as well as a skate park, tennis and gardens for an afternoon stroll.
Finish your day trip to Bath with a visit to the Thermae Bath Spa, for a spot of pampering and the chance to watch the sunset over the honey-coloured Georgian buildings from the rooftop pool, as you plan your next trip back to this enchanting city. Add a day trip to bath from London to your list.
-Nichola, Globalmouse Travels

Bibury
Bibury is an idyllic little village in the Cotswolds, situated quietly on the River Coln. It is known for its iconic Arlington Row of quaint and quintessentially English cottages that date all the way back to the 1380s. Arlington Row is said to be one of the most photographed scenes in the Cotswolds. A Cotswolds tour from London is a must-do!
If you love the English Countryside, Bibury is surely a must-see destination for you to visit! Just be sure to arrive early in the morning if you want to see Bibury without any crowds.
To get to Bibury, you can catch a train from Paddington Station to Kemble Station, then take a taxi from Kemble to Bibury which will cost ~ £60 – £110 total and take ~ 1 hr 26 min. Your most cost-effective transportation option would be to take a bus from London Victoria Coach Station to Bibury, Bridge House which costs ~ £8 – £12 but it takes significantly longer this way with a transport time ~ 4 hr 20 min.
Finally, if you have access to a car, you can drive directly to Bibury in about 1 hr 30 min with an approximate fuel cost of ~ £14 – £21.
Once you arrive, you will need at least 3-4 hours to see and do everything that Bibury has to offer. During your visit, you might have a meal al fresco at The Swan Hotel, walk along the River Coln to admire the beautiful swans as they glide along.
You may also like to visit the Bibury Trout Farm or gaze on the famous stained-glass window at the Church of St. Mary. Last but not least, of course, you need to take a walk up Arlington Row for its picturesque views of the village. Add a Cotswolds tour from London to your bucket list.
-Laurel Wilson – Lost in Laurel Land
Birmingham
Birmingham is not too far from London is an hour and a half on fast services. It is perfect for a quick trip from London to explore. Because of the proximity of Birmingham to London, you can think about an early train in the morning.
The most known by travellers is the confectionery giant Cadbury's that has made the history of the UK. Although you can't visit the factory itself, walking around Cadbury World at your own pace allows kids and their parents to discover the history, and the chocolate-making process through touring a variety of chocolatey zones. There are also great interactive exhibitions.
The city is home to numerous boutique stores, cafes, and restaurants with delicious servings. While there is a number of Michelin star restaurants, food connoisseurs shouldn't fail to drop into the more affordable spots, often family-run with appealing, healthy choices. One of the local favourites is the cafe Faculty.
For all culture enthusiasts out there, the city centre's architecture is diverse. It has a high concentration of historic architecture and covered shopping arcades. However, don't miss out on visiting the Library of Birmingham boasting striking modern theme right by the classical, art deco structures of Centenary Square. You may also want to look inside the Birmingham Museum and Art Gallery to better understand Birmingham's natural history and history. The extensive collection of the Museum of Art covers art, ceramics, ironware, jewellery fingers, archaeology, ethnology, local history, and industrial history.
-Ivan, mindthetravel.com
Bournemouth
Bournemouth is just under 100 miles from London and takes approximately two hours on the train. A London day trip to Bournemouth is an ideal location to visit if you are looking for an escape from the capital.
Bournemouth is primarily known as a seaside resort in the South West County of Dorset in the United Kingdom. Famous for its beaches and amazing views, it's well worth considering a day trip.
A great way to spend the day in Bournemouth from a local's perspective would be to head to the centre of Bournemouth, just a mile or so away from the train station. This is accessible via bus, taxi or even walking, and you will find yourself with plenty to keep you entertained.
Alongside the seven miles of sandy beaches, there are plenty of shops and restaurants to keep you entertained. The famous big wheel tourist attraction is located right next to the pier, and a short stroll through the gardens takes you directly into the town centre.
There are two very accessible adventure golf sites as well as the BH2 complex, home to a cinema and plenty of restaurant choices. If art and culture is more your style then a short stroll to the Russell Cotes Art Gallery and Museum is very accessible located along the East Overcliff.
-Angela, thelifeofspicers


Brighton
-Amanda O'Brien, The Boutique Adventurer
Bristol
Looking for a historic, beautiful and colourful place for a day trip from London? Bristol may be your option!
The city, crossed by the Avon River, had been one of the most important places in the modern history of England. Because of its port, Bristol was right at the heart of most of the international commerce between Europe and the new colonies.
Bristol's main landmark is the Clifton Suspension Bridge, an amazing bridge over 200 metres long that crosses the gorge. It is not right in the city centre but it is definitely worth the visit!
Back in town, you can visit the Royal York Crescent, the Cabot Tower and Brandon Hill Park or the beautiful Bristol Cathedral, but the star of the city is, of course, the riverside.
Have a lovely walk over there, while you see different boats and colourful houses and enjoy the "old port" environment. Right there, you can have a look at the historic Underfall Yard and visit the SS Great Britain, a steamship that once was the biggest passenger boat in the world, and today is an interesting museum and the most visited attraction in Bristol.
To get to Bristol from London, the train is the quickest option. It leaves from Paddington Station and takes a bit over an hour and a half… but it is quite expensive. Both the bus (from Victoria Coach Station) and the car would take around two and a half hours. Make sure you have your camera ready and have fun in Bristol!
-Paula y Andrea, Viajar y Otras Pasiones
Camber Sands
There are a couple of cafes set on the beach where you can buy refreshments from ice creams to sandwiches, as well as public toilets to use. However, if you'd like to add an extra pitstop, the picturesque village of Rye is close by – just a 10-minute car journey – and the quaint cobbled streets, pretty houses and tranquil church are well worth a visit. As are the cake shops…
-Ting Dalton, My Travel Monkey
There are so many amazing day trips out of London!
Cambridge
One of the best day trips to take from the British capital is to the lovely university town of Cambridge. Located only about an hour away on the train from Kings Cross Station in London, a Cambridge day trip is the perfect option for travellers short on time who want to see a compact English city without travelling too far from London.
Cambridge is packed full of history and one of the best things to do in the city is to go on one of the many walking tours run by local students. They provide a fascinating insight into what life is like in one of Britain's most prestigious universities as well as sharing anecdotes about some of the famous historical figures that studied there. You can also visit some of the more famous colleges where students live such as King's College or Trinity College.
Another great thing to do in Cambridge is to have a go at punting along the River Cam or if you prefer to stay dry, simply sit on the banks of the River Cam and enjoy watching fellow tourists struggle as they attempt to punt.
Overall, you can easily see most of Cambridge in a few hours without feeling rushed making it the perfect day trip option from London.
-Michael Rozenblit, The World Was Here First
Canterbury
Canterbury is a charming historic town with a relaxing vibe and plenty of attractions. A part of the UNESCO World Heritage, this city is totally worth visiting on a day trip from London. Canterbury is very easy to reach; there's a direct Southeastern train from Kings Cross St. Pancras station that'll get you there in just one hour. Once you're there, you'll be immediately drawn in by the quiet atmosphere of the city; quite a contrast from the bustling centre of London!
One day is perfect for exploring all the main things Canterbury has to offer. The most famous attraction in town is Canterbury Cathedral. Built-in the 11th century, it's one of the oldest Christian monuments in England. It was also a very important pilgrimage centre of Medieval England.
After visiting the cathedral, make sure to take a relaxing stroll or have a picnic in Westgate Gardens, one of England's oldest parks. This park is simply gorgeous — among the grass and flowers, you'll also see the Victorian Tower House and River Stour, which cuts across the garden. The scenic riverside views are enchanting, and also make for great photo ops if you already visited all the best London photo spots and are ready for a different kind of scenery!
Some of the other cool things to do in Canterbury include taking a walk in Blean Woods Nature Reserve and seeing the peculiar architecture of St John Boys House, which is also home to an amazing bookshop. Add Canterbury to your list of day tours from London.
-Jiayi Wang, thediaryofanomad

Chester
The Roman city of Chester is one of England's most underrated cities. Located in Northwest England and on the border of North Wales, the ancient city makes a perfect place for a day trip from London.
Chester is just two hours via train from London Euston. Chester's train station is a 10-minute walk from the city centre, so it's a quick and easy journey. Trains are also regular, reliable and fairly affordable provided you're travelling in off-peak hours.
Chester is a small, walkable city so you'll be able to see all of the city's highlights if you've got a full day here. Begin by walking around the city walls and enjoy the Roman sites along the way. Look out for the Roman amphitheatre and the beautiful Roman Gardens. Don't miss the Eastgate Clock at the original entrance to the Roman fortress.
Chester's 'rows' are one of the unique things to see in the city. These are beautiful black and white Tudor buildings with two stories and the second story has lovely covered arcades. Not only do they look lovely but they're also home to many boutique stores.
Head to Watergate Street for great bars and cafes but there are lots of little gems tucked away around the whole city. If it's a sunny day then take a stroll along the river and take a cruise up the River Dee to see the city from a different perspective.
-Monica, The Travel Hack
Colchester
Getting to Colchester from London is easy – a 90-minute direct train journey from Liverpool Street Station, or a regular National Express bus from London Victoria – and it's a trip that's well worth the journey.
As the oldest recorded town in England, Colchester is a great option for a day trip from London. You'll want to start by visiting Colchester's Castle – the dungeons date from Roman times and you'll find the foundations of the temple of Claudius there, but it's the keep that is more impressive.
The keep is Norman and dates from 1076 and is visually stunning. The castle's museum contains a Roman treasure hoard that was found locally. After the castle head to the free to visit 11th century Augustine priory, St Botolphs, for incredible architecture. Colchester is easy to explore, but make it even easier by taking a free walking tour of Colchester – all the walking tours come with maps and audio guides and are free!
Take a break in one of Colchester's many cafes, although we recommend the gorgeous gardens at the Tiptree Jam Tea Room – where you get to taste the world-famous jams and chutneys.
After a break explore some of Colchester's history with the Natural History Museum or the regular markets that you'll find around the centre of town before heading back to the train or bus station. Add Colchester to your list of day tours from London.
-Sarah Carter, A Social Nomad
Durdle Door
A weekend by the coast is one of my favourite ways to spend the weekend from London to Durdle Door. For our holidays in Dorset, we stayed just outside the beautiful town of Bridport, in an adorable cottage on a working dairy farm, through accommodation provider Classic Cottages.
We spent the weekend driving around Dorset, up and down the coastal roads, spending the morning at Durdle Door, the afternoon at Lulworth Cove, and then sunbathing in the sunshine in the morning at Hive Beach Cafe just down the road.
The cottage was perfect for our adventure in Dorset and provided us with a great base to explore both Dorset and beyond. For our weekend by the sea, we decided to take a relaxed approach to explore, heading out to the eastern tip of the county on Saturday, heading back west, through Durdle Door and Lulworth Cove, and then on Sunday we explored the villages around Bridport, before heading on to the west coast, and exploring the towns around Axminster.
Dorset is a county with a long history and provides visitors with the best of both, the countryside and the ocean. You can venture to inland Dorset, with its hamlets of thatched cottages, wooden-beamed pubs and watermills and then within minutes, you can be looking out to sea, with the pebbled beaches and ice cream huts dotted along the beaches. Another one of the best day trips from London by train!
-Sophie from Sophie's Suitcase

Greenwich
Greenwich, a borough in London to the south of River Thames is 20- 30 minutes from London and makes for a great day trip.
Greenwich is home to the Prime Meridian and gives name to the famous GMT or the Greenwich Meridian Time. Trip to Greenwich is incomplete without a visit to the Royal Observatory, where the Longitude Zero passes through. Stand with one foot in the Western hemisphere and other in the Eastern hemisphere across the Prime Meridian. The Prime Meridian has been used for reference of GMT time since 1884.
The Royal Observatory also has one of the world's greatest telescopes and other historic clocks and instruments in the museum. Royal Observatory atop a hill overlooks the beautiful Greenwich Park and gives some mesmerizing vistas of the perfect green landscape and the London skyline.
To feel the royalty, take a free tour of the Queen's house built in the 17th century and catch a glimpse into the stunning architecture and art. Climb aboard the famous Cutty Sark, a boat built back in the late 19th century and considered the fastest ship of the time. It was used as a tea clipper to bring tea to England fast. Greenwich is easily accessible from London by the tube, train or bus.
-Neha Kulshrestha, Travelmelodies
Hastings
Hastings is the perfect place for a day trip from London. You get the fresh sea air, some traditional beachside activities and modern arts and crafts shops. In one day in Hastings, I visited the castle, played mini-golf, had a go on the mini railway, the funicular railway and enjoyed wandering through the cobbled streets visiting many quirky art shops along the way. I went in the winter, so even on a cold day, there is still lots to enjoy… and without the crows too! If going in the summer maybe take a day off work to enjoy the town on a less busy day.
Henley on the Thames
Henley-on-Thames is easily accessible from Paddington station, which makes it a brilliant day trip from London. The town dates from the 12th century and it is a delightful spot to potter around with plenty of cosy pubs and lovely riverside walks.

Henley is best known as the global centre for rowing and nowhere else will you find a town so dominated by a relatively minor sport. It is home to several major rowing clubs and what is undoubtedly the world's top rowing museum and it is also host to a number of well-known rowing races including the annual Henley Royal Regatta, which takes place in early July.

During most of the year, Henley is the perfect spot for a quiet day away from the capital but thousands of visitors descend on the town during the Regatta, giving the town a very different atmosphere.

If you're visiting during the Regatta but don't have the connections to gain access to the Stewards' Enclosure or the private members' clubs that face the river, you can book tickets in advance for the Regatta Enclosure, which costs £25–35 depending on the day.

The River and Rowing Museum is worth a visit. The museum has exhibits about rowing and the history of Henley-on-Thames and it also includes a gallery devoted to the Wind in the Willows, which was set in the Thames Valley.

Other attractions in and around Henley include Greys Court, a Tudor-era country home run by the National Trust that appeared in season three of Downton Abbey. Add Henley to your list of day tours from London.
-Tim Uden, England Rover

Hever
If you want to travel in the footsteps of Anne Boleyn, this is for you. Hever Castle, in the village of Hever, is a great day trip from London for anyone who is a Tudor or Anne Boleyn fan. The castle was the childhood home of the notorious second Queen of Henry VIII who infamously lost her head, and was later given to his fourth Queen (and the second Anne); Anne of Cleves. It is safe to say that there is history in those walls!
Not only is the castle itself beautiful, with lots to learn about the Boleyn legacy, Anne's childhood, and the history of the house itself. It is rumoured that Henry VIII himself stayed there during his courtship of Anne, and you can see the room he stayed at. There is also a display showcasing the various movies and series that have been filmed at the castle.
The gardens are beautiful, and you can spend a full day at Hever, whether you are travelling with kids, as a friend group or on your own. There is a lake where you can rent a boat, a fun maze where you can challenge yourself, and lots of green spaces to relax on.
Hever Castle is located in the village of Hever, just a short train ride from London. The train station is Edenbridge Town Station, and the castle is a 3-mile walk (or taxi ride) from there. The walk is lovely, and there are clear signs of where to go (across fields and down trails, making you feel like you are back in Tudor times).
-Lisa Stentvedt, Fjords And Beaches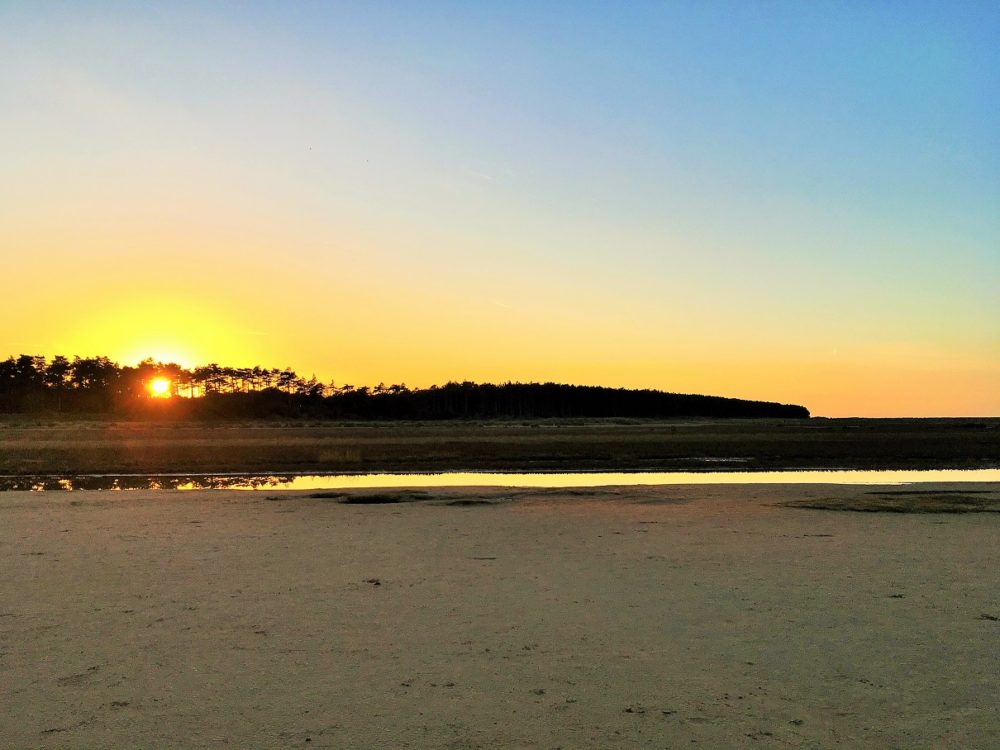 Isle of Wight
Having never been to the Isle of Wight I wasn't really sure what to expect from a staycation on the island, but within hours I fell madly in love with this wonderful island. We spent four days exploring the island, taking a ferry from Portsmouth to Fishbourne with Wightlink Ferries, which was super simple, quick and got our holiday off to a great start.
Whilst on the island, we got involved in an array of activities, from kayaking at Freshwater Bay with Adventure Activities and dining at The Cow Co, to zip-lining at Tapnell Farm and dressing up at cowboys at Blackgang Chine. We had so much fun over the weekend and I really fell in love with this wonderful little island.
Although getting from London to the Isle of Wight is incredibly easy, the two places feel like different worlds. The Isle of Wight offers all the beauty, peace, pristine beaches, and panoramic views of the UK's more remote counties, without the problematic access issues.
There are up to 200 Isle of Wight ferry crossings a day operating from Portsmouth, Southampton and Lymington. We headed over to the island with Wightlink Ferries on their 6pm ferry from Portsmouth to Fishbourne, and it was super easy and really fast. We were docked and at our accommodation by 7pm.
You can also get the ferry as a foot passenger if you live close by and don't need a car for your trip. Another one of the best day trips from London by train!
-Sophie at Sophie's Suitcase
Jurassic Coast
Hunt fossils, stroll along the beach, visit a 1,000-year-old castle and dine in a manor house on the Jurassic Coast. This 95-mile stretch of coastline, England's only natural UNESCO World Heritage Site, stretches from Exmouth to East Devon in Southwest England and is a popular destination for its unique geological formations, towering cliffs and quaint villages.
One of the more popular spots is the three-mile stretch of beach in Weymouth and its picturesque harbour area lined with shops and restaurants where you'll spot fishing boats, kayaks, leisure boats and yachts sharing the waters.
For magnificent rock formations, take the 1.3-mile walk on the South West Coast Path from Lulworth Cove to Durdle Door, a natural limestone arch that rises out of the sea.
Visit Corfu Castle, a 1,000-year-old castle built for King Henry 1, William the Conqueror's son and learn about fossils and dig for them yourself at the Charmouth Heritage Coast Centre.
For a great view of the coast, head to Hix Oyster & Fish House in Lyme Regis for fresh seafood and smoked salmon. Or dine at the Michelin-starred restaurant Lympstone Manor housed in a Georgian mansion in Exmouth.
The Jurassic Coast is about a three-hour drive from London and around 2.5 hours by train.
-Jan Schroder, The Travel 100
Kew Gardens
Another one of the best day trips from London by train which is close by is The Royal Botanic Gardens at Kew, or Kew Gardens as they are familiarly known, are a huge garden in the English landscape garden tradition. Traditional elements illustrate the renowned characteristics of the art of English landscape gardens from the 18th to the 20th centuries. What that means, practically, is there are miles of enjoyable walkways among thick plantings of flowers, trees, and green bushes.
But Kew Gardens is much more. It's also a scientifically managed botanical reserve. The gardens house collections of conserved and living plants and extensive documentary records of plants. Since Kew Gardens' creation in 1759, the curators have made a significant contribution to the study of world plant diversity and economic botany.
The focus of the botanic activity is centred on two large iron framed glasshouses–the Palm House and the Temperate House– that became models for conservatories around the world. These buildings and their collections are exemplary developments in garden art and botanical science that have been copied around the world.
Other significant features of Kew Gardens include the Orangery, Queen Charlotte's Cottage, several ornamental lakes and ponds, and a boundary "ha-ha." There is also a lovely long vista to a multistory pagoda situated near the west end of the gardens.
From central London, Kew Gardens are easily reached on the Underground. Take a District Line train (be sure you're on the right one that has a terminus of Richmond) and get off at the Kew Gardens station. From the Kew Gardens station, it's about a 10-minute (half a kilometre) walk to the Victoria Entrance of the Gardens.
-Tom, Travel Past 50
Lavenham
-Sima Sthanakiya, The Curious Pixie
Leeds
Once the ugly lovechild of Britain's Industrial Revolution, modern Leeds is a vibrant, cosmopolitan city packed with things to see, eat and do. Just 2 hours by train from London and with many attractions within an easy walk of the train station, Leeds is the perfect Yorkshire city for a day trip from London.
For a leisurely day, start at City Square (opposite the train station) to discover the eight "Drury Dames" of sculptor Alfred Drury. These near-naked bronze lamp-bearers scandalised Victorian Leeds when they were unveiled in 1899. Moments away, along Park Row, is Victoria Square and Leeds Town Hall. Check out the Corinthian colonnades and soaring 200-foot clock tower, then pause for coffee in the Tiled Hall Café (within Leeds Art Gallery), with its beautiful barrel-vaulted, tiled ceiling and walls.
Visit Queen's Arcade, to see the soaring Victorian ceilings and quirky boutique shops, then cross Briggate, the oldest street in the city, to enter the even grander Victoria Arcade with its warren of high-end independent shops, built on the site of the ancient medieval meat market!
Exit onto Vicar Lane, for the historic Leeds City markets which has everything from a subterranean 100-year-old barber's to lively fishmongers, traditional butchers, and fruit and vegetable stalls, plus haberdashers, fabric stalls and every kind of food you can imagine – it's a great place for lunch. Try Bánh & Mee Vietnamese Street Kitchen! 15 minutes from Kirkgate market is the UK's National Museum of Arms and Armour – the free Royal Armouries Museum. The towering hall of steel and the hunting, tournament and oriental galleries are unmissable
Grab a cab to the Corn Exchange. Once the region's centre of the corn trade, this splendid building is popular with Instagrammers. Redeveloped as a hub for independent traders, this is a glorious place to browse, explore and pause for refreshments before heading back to London.
-Coralie, Grey Globetrotters
Liverpool
Liverpool is just over two hours away from London and makes for one of the coolest and most fun day trips you could imagine.
Liverpool is famous for many things but perhaps it's most famous for its musical pedigree- most especially the Beatles. As such all-day trips should be sure to take in Mathew Street, home of the (rebuilt) cavern club, where the Beatles first played.
You should also take in the two cathedrals: Liverpool is a very Irish city and so is the proud keeper of both an Anglican and a Catholic Cathedral. The street which connects them is called Hope Street – which is not only a brilliant name but also has some great bars and restaurants. Make sure you also make time to have a pint in the philharmonic dining hall – it has the most gorgeous men's toilets (or so I'm told).
There is so much more to do but my final must-see is the Albert Dock. The Albert Dock has lots of bars and restaurants, a Tate Modern (which is free) and also the only Slavery Museum in the UK Liverpool got rich through the slave trade and this is absolutely the place to learn about it.
From the Albert Dock, take a stroll along the banks of the Mersey River and admire the Liver building, with the ever-watching Liver Birds perched on top.
Manchester
-Pauline Vergnet, beelovedcity

Margate
Margate is a coastal town in Thanet, Kent and is a great place to visit for a day trip from London at only 1.5 hours by train. It's a brilliant day out for just about anyone – but I loved it because of its quirky, vibrant feel, and for its pride in sustainability.
Charming Streets in the 'Old Town' are a jumble of retro stores quirky cafes and trendy art galleries. Spend the morning wandering the shops: Margate is heaven for anyone interested in antiques and vintage, with every other store boasting collectables and unique items you won't find elsewhere.
For lunch, visit Foody Moody's in the Old Kent Market for a delicious vegan curry, burger or wrap! It's tucked away in the arcade, but you can grab your dish to takeaway and sit on the steps by the beach to eat. The curries are delicious!
In the afternoon, why not give something back to the local community by doing a beach clean? This is a rewarding way to help keep the environment on the coastline clear – just an hour of your time can make such a difference. The Thanet Coast Project organises these and will set you up with equipment and checklists.
No trip to the British seaside is complete without visiting a funfair. Dreamland is an amusement park which first opened its doors in 1880 and is home to the classic fairground rides such as the Big Wheel, Dodgems, Teacups and Swing Boats as well as a Roller-Disco! They often host gigs in their music venue too.
Margate is a lovely place to spend a weekend, but trains run well into the evening so you can make it a daytrip too. Stop for a drink in Cinque Ports, a cosy pub along the seafront, before heading back to the capital. Add Margate to your list of day tours from London.
-Abbi at spinthewindrose.com
Milton Keynes
Another one of the best day trips from London by train is Milton Keynes, a town which everyone knows about but no one really has an opinion on. It is often associated as 'roundabout city' or the 'new town' because of its relatively new representation and growth over the last 50 years. The town is also often referred to as a city because of its size at 89 km2, incorporating the existing towns of Bletchley, Wolverton, and Stony Stratford, along with another fifteen villages and farmland in between.
It is a place I also visited as a child and as a teenager I came shopping here on the train from Northampton. Now I live here! After moving from Cambridge last year, I opted for Milton Keynes both due to work and because of family links for both me and Theo.
I love living in Milton Keynes, it is a great place with lots going on, a million and one shops and activities to keep you going till Christmas. You'll never be short of something to do in Milton Keynes; it offers some of the most exciting activities and some of the best entertainment experiences in the UK.
-Sophie from Sophie's Suitcase
Norfolk
Just over two hours from London is the wonderful North Norfolk coastline and Holkham National Nature Reserve. A wonderful day trips from London by train.
There is a long sandy beach backed by sand dunes and pine forests. The area is a wonderful place to visit at any time of year. In summer the beach is perfect for a day trip to the seaside, whether you want to paddle, go swimming or build sandcastles. In winter, the area is perfect for a bracing walk with stunning sunsets.
There's an excellent interpretation centre where visitors can learn about the wildlife habitat and the history of the area. There's a brilliant café serving ice creams and snacks while nearby is the charming town of Wells-next-the-Sea which has a range of shops and some lovely places to stay.
The best way to reach North Norfolk is by car. Once you've left London behind, it's an enjoyable drive across Norfolk past forests and farmland. It feels like a million miles from anywhere but is relatively accessible, particularly if you're visiting from north London.
It's best to set off early, particularly if you're visiting in the summertime as the beach is popular. However, it's so large that it never feels very busy, especially if you walk for a mile or so from the beach area next to the car park.
-Annabel Kirk, Smudged Postcard
Oxford
Another one of the best day trips from London by train is Oxford, a place you should absolutely have on your bucket list. For many people, the first thing that comes to mind when thinking about this city is the University of Oxford…but there are also plenty of other fun sights to experience that will make a day trip from London to Oxford exciting and worthwhile!
While you're in this city for the day, you should for sure plan to visit at least one of the university's colleges. Magdalen and Christ Church are two popular and beautiful choices to visit, although Christ Church is perhaps the most popular because of its use as a filming location for the Harry Potter movies. There are other fun Harry Potter sights to visit across the city as well, so you'll definitely want to go on a Harry Potter filming location tour while you're here too!
Besides the university, you may also enjoy activities like punting on the river in the warmer seasons, visiting the impressive museums, shopping in cute shops, or seeing the gorgeous city skyline. But no matter what you do, you will definitely find something entertaining to do on your day trip!
Oxford's proximity to London is another point in its favour and makes a day trip easily accessible. Whether you visit by car, train, or coach, you can expect a 1-2 hour travel time each way. And while this proximity to London means you could visit for just part of the day if you like, there is so much to enjoy in this beautiful city that you will find yourself wanting to spend the entire day here exploring and enjoying all it has to offer!
-Abi Johnson, happygoabi
Portsmouth
Rye
A day trip from London to the historic, picturesque town of Rye in East Sussex should be high on any visitors list for a taste of quintessential, "chocolate-box pretty" England. Located 78 miles (125 km) from central London, it's easily reached by high-speed train from St Pancras International station via Ashford International (the journey takes just over 1 hour). The drive via the M20, A2070 and A259 takes about 2 hours from central London and significantly less from the southern side of the city.
The best thing to do in Rye is simply to get lost in the medieval cobbled streets and alleyways (locally known as Twittens). It's like stepping back in time. The small town has a big history involving marauding French and plenty of pirates. In fact, much of the town was burned to the ground in 1377 and rebuilt. The "new" Mermaid Inn, on the impossibly scenic Mermaid Street, which originally dated from the 12th century, was rebuilt in 1420!
Apart from the enchanting buildings, (look out for houses with quirky names like "The House Opposite" (the famous Mermaid Inn), "The House with Two Front Doors" and "The House with the Seat") one of the many charms of Rye is its abundance of independent shops. You won't find many chain stores here but you will find excellent locally made crafts, hand-made chocolates, art galleries and more. The same can be said for dining. There are plenty of fabulous eateries including Webbe's Fish Café and The Standard Inn.
Rye's position on an elevated outcrop of sandstone affords it wonderful views over the surrounding Romney Marsh and out across the English Channel. If you come by car it's definitely worth visiting nearby beach Camber Sands – miles of golden sands and dunes and the neighbouring village of Winchelsea, a perfect example of medieval town planning with its grid layout.
-Phoebe of Lou Messugo
Seven Sisters National Park
The Seven Sisters cliffs and the South Downs National Park are a great day trip from London. The South Downs National Park is England's newest national park. It covers 3 counties and approximately 1600 square kilometres. Most of the South Downs is farmland. The views on a nice day are picture-perfect.
The Seven Sisters Cliffs are white chalk cliffs that can be seen from the English channel. These cliffs are actually whiter and prettier than the white cliffs of Dover. They are named the Seven Sisters because, from the sea, the sailors thought they looked like nuns in their wimples with the dark grass covering a white face. Technically, thanks to erosion one of the seven sisters have divided so now there are 8 sisters.
There is plenty of hiking to do in the South Downs National Park. By the cliffs, there is a National Trust property called Birling Gap which lets you down onto the beach of the cliff edges. You can swim, kayak, hunt for fossils or explore rock pools at Birling Gap.
The NT has an exhibition which explains the natural erosion these cliffs are undergoing. The Seven sisters erode by an average of 0.4 meters every year. The best view of the Seven Sisters is by Seaford Head.
You can drive to the South Downs National Park in a couple of hours. Alternatively, you can take the train from London to Eastbourne in less than 2 hours from London Victoria station. About 5 miles from Seven Sisters, Eastbourne is at one edge of the South Downs National Park.
You can take a bus to the Seven Sisters themselves and bypass Birling Gap or alternatively, take a taxi to the entrance of the South Downs park for the path to the Seven Sisters. The London Eastbourne train runs regularly so you will be able to spend the whole day on the South Downs and return in the evening. Add Seven Sisters to your list of day tours from London.
-Shobha George, Just Go Places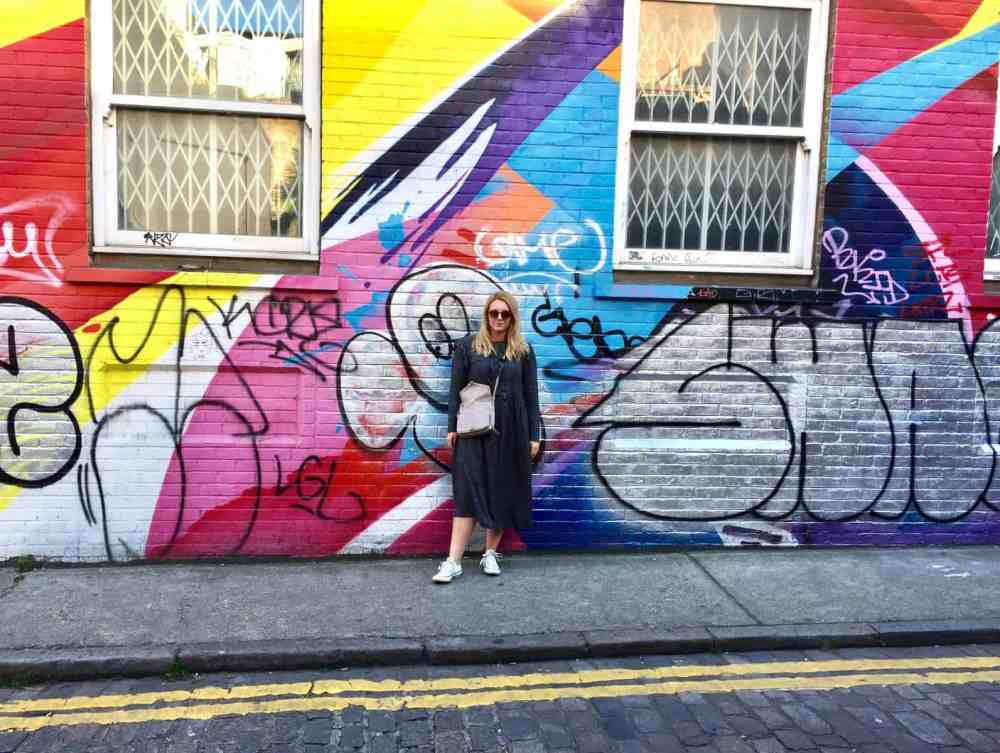 Shoreditch
In London, art is all around you. This is particularly true in the streets of East London's trendy Shoreditch, where you can find some of the best street art all year round. The Shoreditch area in East London is world-famous and rich in creativity when it comes to murals, stencils and styles. Brick Lane street art is the most famous, but you can also find interesting street art further out too.
Even though many of the murals are always changing, here is my guide to the best places to find street art in East London and beyond. There is so, so much to see in Shoreditch including: Eine, Dscreet, Stik, James Cochran to name only a few on the walls in this area of London…
Check out my DIY Shoreditch street art tour, all you have to do is use the map I have pulled together for you below and head off to explore London's best graffiti.
Shoreditch is a gem in itself, based in East London and encompassing a large area of London including Hoxton, Spitalfields, Hackney, Old Street and Brick Lane. It is an arty area adjacent to the equally hip neighbourhood of Hoxton. Another one of the best day trips from London by train!
-Sophie from Sophie's Suitcase
Southend on Sea
-Kylie, Essex Explored
Stonehenge
The origins of Stonehenge are surrounded in mystery, and this is part of its magic.
It is believed that it was an ancient astronomic observatory, due to the fact that its stones line up perfectly with the rising and setting sun, and the moon on the horizon. Stonehenge is 150 km from London, and can be easily reached by train from Salisbury, and then by bus for the last stretch. Travel time is between two and two and a half hours each way.
Once you reach Stonehenge, you may be surprised to find out that you can't actually enter the stone circle – it can only be accessed once a year, for the summer solstice. Otherwise, you'll just have to admire it from a distance. We also recommend visiting the visitor centre, where you can find an exhibition sharing info on the 'Stonehenge myth', with the ancient object and a modern audiovisual experience making you feel as if you were standing in the stone circle.
If you have extra time before heading back to London, you can check out Salisbury, famous for its magnificent cathedral. You won't regret it!
-Margherita Rag, The Crowded Planet
Suffolk
Before visiting Suffolk, I had only heard about its beaches. But then every time I went there, there was something new in the store for me. In fact, if there is one county in the UK that's got this unique combination of idyllic country living, divine rural towns, and incredible beaches, it's Suffolk.
Ipswitch, the capital of Suffolk is a picturesque town with a famous market, museums, bars as well as art galleries by the Harbor.
Bury St Edmunds is a beautiful town with St Edmundsbury Cathedral, Anglo Saxon village, and an abbey. And don't forget to visit the Greene King brewery that has been brewing ale for the last 200 years. It's surely worth a visit.
Love horse racing? Then the ancient market town of Newmarket is a must.
Then there are quiet sea towns like Lowestoft and Orford. If you are going to Orford, make sure not to miss the Orford Castle.
And once you visit the Orford Castle, you should definitely make a trip to the Framlingham Castle that stood witness to so many historical events starting from the 11th century. The most famous is probably when Bloody Mary( Mary Tudor) became the queen of England there and had numerous religious dissenters burnt in her quest to bring Catholicism back to England.
I went to the UK on a business visa and ended up staying in London for a few months, during which I made numerous road trips to Suffolk. If you are planning for micro-adventures from London to Suffolk, the best way is to hop on a train trips from London to Ipswich, Felixstowe, or Newmarket. There are frequent trains from London throughout the day that take more or less two hours depending on your destination. You can also drive from London or take a bus.
-Deb Pati, The Visa Project
The Cotswolds
There are more than 15 picturesque villages and small towns worth checking out in the area if you have plenty of time to spare. But even if you don't, you most definitely need to visit at least some of those villages, such as Bibury, the Slaughters and Castle Combe, on a day trip from London.
A trip to the Cotswolds is probably the best way to get away from the hustle and bustle of the big city for a day and spend time admiring the charms of nature and the unique Cotswolds architecture alike. Not to mention that strolling around the narrow alleys of the Cotswolds villages will make you feel as though you're walking in a dream.
If you're planning a day trip to the Cotswolds from London, make sure you add no more than 3 or 4 villages to your itinerary and try to spend at least 1.5h at each of them. This way you will be able to make the most of your day trip to the Cotswolds at a leisurely pace.
Driving is probably the best way to get to the Cotswolds. Alternatively, you can travel to the Cotswolds from London by train. If you do so, the railway station at Moreton-in-Marsh is the most convenient as it is located right in the heart of the Cotswolds. Last but not least, probably the most hassle-free way to get to the Cotswolds is by joining a guided tour from London.
-Maria & Katerina, It's All Trip To Me
The New Forest
The New Forest is a terrific day trip from London and one that many people don't think of. This special area is known for its heathland, forest trails and beautiful coastline.
Located in Hampshire, it is about an hour and a half southwest of London. It's an easy drive by car, but taking the train trips from London Waterloo works extremely well too, with many possible stops along the way. Some favourites are Brockenhurst, in the middle of the area, and Lymington, on the coast.
Even though it is called the New Forest, it is definitely not new. It was once the royal hunting grounds for William the Conqueror, the first Norman King of England, who ruled from 1066 to 1087. It was hunting grounds even before that. More recently, several manor houses in the New Forest have been turned into museums or luxury hotels like Rhinefield House.
The New Forest includes England's newest National Park. There are beautiful trails through the forests that include some enormous trees like redwoods and sequoia.
Another special feature in this area is the New Forest ponies. They have been roaming freely throughout the woods for about 2000 years! There are around 3000 of these ponies. They wander freely, but are owned by people who occupy the land and have certain rights, called the New Forest Commoners.
These rights include the ability to graze ponies, donkeys and cattle on the Open Forest. There is a whole system set up to make sure they are well taken care of but mostly they take care of themselves. It is really fun to walk down the road and see ponies or donkeys just walking down the street or nibbling on the shrubs and trees anywhere and everywhere.
This a perfect day trip from London and a beautiful trip to England's peaceful countryside.
-Betsy Ball, Euro Travel Coach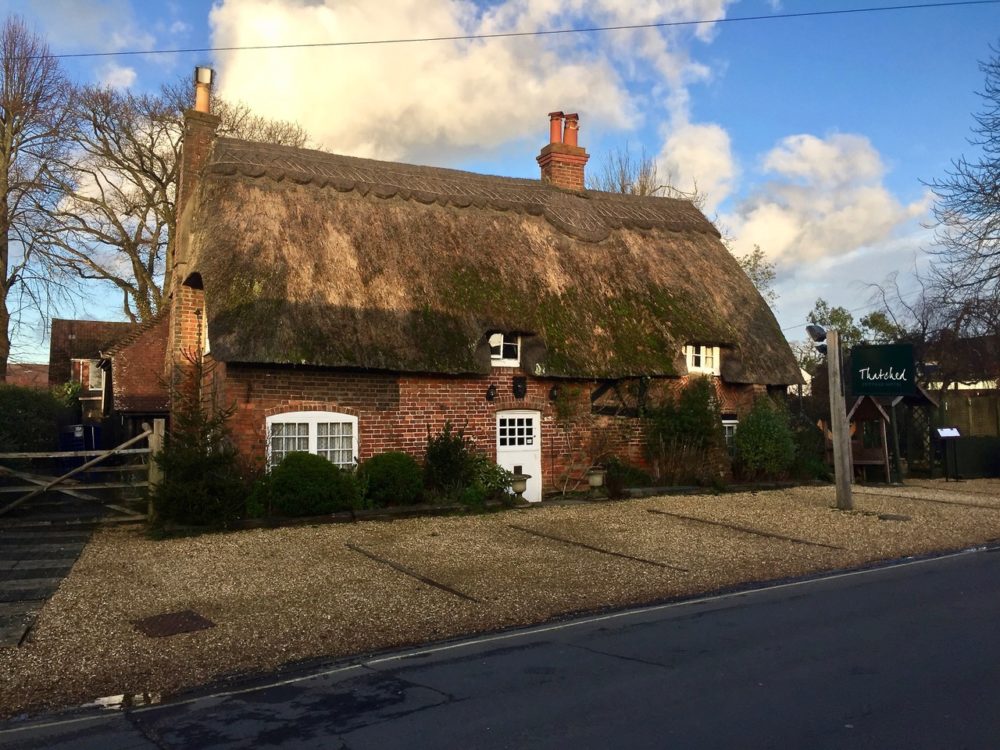 Tilbury
Our visit to Tilbury Fort happened by chance! I was planning the route to visit a friend in Essex and I stumbled across this star-shaped 'thing' on Google Maps. That was Tilbury Fort – A star-shaped fortress, on the banks of the River Thames at Essex.
The current fort was built in 1700 by Sir Bernard de Gomme who was the chief engineer of King Charles II. But even before that, a basic fort existed here, built by Henry VIII as a check-point for European invasions. This is a star-shaped fort protruding inside river Thames and has 2 moats. There are the soldiers' barracks, gunpowder magazine etc. There are also the underground tiny passages of the store-rooms that are still accessible. There are quite a few cannons in the premises. The vast greenery is really cool, esp., for kids to run around and to take some cool photographs.
Tilbury is located less than 2 hrs from London by train. There is a pier here to go across the Thames to Gravesend. There is another little fort here called New Tavern Fort where summer events happen for kids that include a re-enactment of historic events. Apart from the Fort, Tilbury is a very industrial area with a coal power station, maritime transport, recycling industry, concrete industry etc.
So ideally a half-day trip would be enough! But with Gravesend Riverside Leisure Area including New Tavern Fort, Panic Room and skatepark, it would be a fantastic day-trip, especially with kids.
-My Travelogue by Bhushavali
Warner Bros Studio
Warwick
Another one of the best day trips from London by train is Warwick, a lovely town located on River Avon in the West Midlands in England, is one of the best London day trips to choose. Warwick is most renowned for its magnificent medieval Warwick Castle.
It is a fabulous destination for a city break if you love outdoors and history. With so many parks and beautiful gardens, Warwick is also one of the great destinations to travel with kids. You can either do it as a day trip if you have less time or spend at least two days or more leisurely, ideal for a weekend trip.
Take a guided tour to explore the pretty Warwick castle, which also has a lovely garden. Take a walk in the old town square before heading to the beautiful St.Mary's Cathedral. This 11th-century collegiate church is the iconic landmark of Warwick, which has a bell tower from where you can enjoy splendid panoramic views of Warwick and River Avon.
Check out Lord Leycester Hospital, a well-preserved medieval structure known for the courtyard-style architecture. Close to it is the East and West Gate. If you enjoy Museums, head to St. John's house – a Jacobean style social history Museum.
The most popular is In the evening, visit Charlecote Park – a large 16th-century country house that also houses a lovely deer park, which is a top tourist attraction.
How to reach – Chiltern Railways has regular trains (30+ during weekdays), which is the most convenient way to get to Warwick, for which you can also book tickets for up to 3 months in advance. You can reach Warwick by train from London in about 1 hour and 15 minutes. The earliest train trips from London departs at 6:05 AM, perfect if you want to be back in a day.
-Reshma Narasing from The Solo Globetrotter
White Cliffs of Dover
Visiting the White Cliffs of Dover from London is a great day trip from the capital city. These iconic chalk cliffs have long represented a symbol of hope and freedom in England. Due to their impenetrable nature and strategic position on the coast of the English Channel, they have witnessed numerous significant events over the years. From Stone Age Settlers to Roman invasions and rescued soldiers returning home during WW2, these mighty cliffs have been at the forefront of British history.
They are also home to one of the most beautiful coastal walks in England. It's the perfect place to escape the hustle and bustle of the city and immerse yourself in nature as you take a stroll atop these giants. These expansive cliffs stretch out for 16 miles, with various trails covering them.
On a day trip from London, the South Foreland Lighthouse trail will provide a perfect scenic walk to allow you to appreciate the immensity of this spectacular landscape. Meander across the cliffs, passing fields of colourful wildflowers and grazing ponies. Enjoy continuous panoramic vistas over azure water to France on the horizon. This easy 2-mile return walk will take you to the South Foreland Lighthouse, where there is a tearoom you can stop at. On your return back to Dover, spend the afternoon visiting Dover Castle. Built-in the 11th century, it is England's largest castle.
The White Cliffs of Dover are most easily accessed by car or train trips from London. Trains depart regularly from St Pancras, Victoria and Charing Cross to Dover Priory and the journey takes 1-2 hours. To drive to the White Cliffs will take just under 2 hours, depending on which part of London you're driving from.
-Sophie Clapton, wedreamoftravel
There are so many amazing day trips out of London!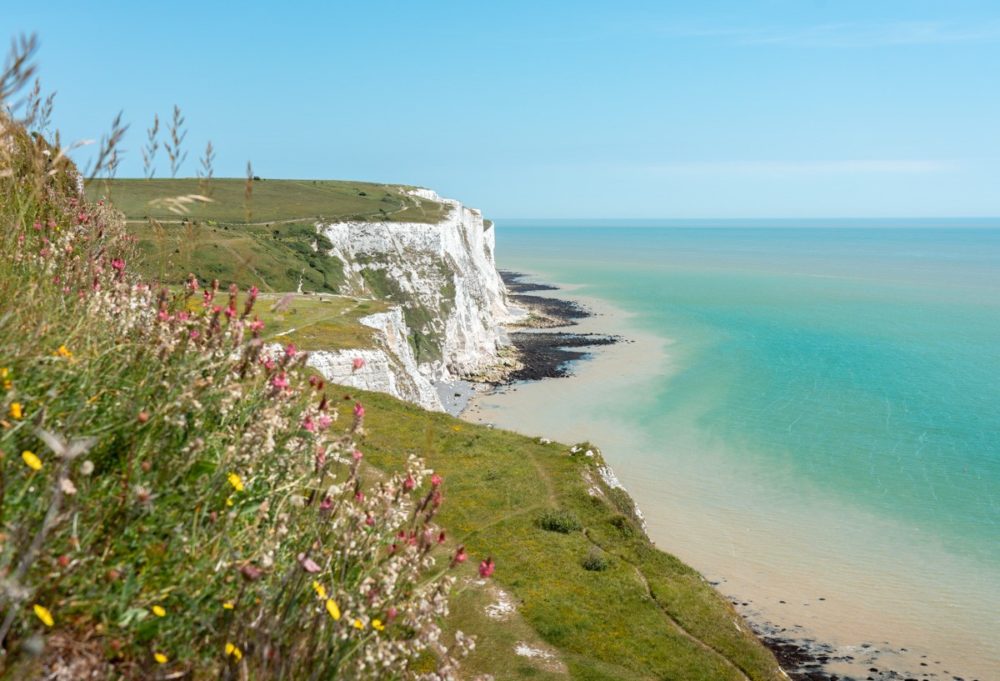 Whitstable
Windsor
There are direct trains trips from London Paddington or Waterloo in London to Windsor & Eton Central which takes around 45 minutes to reach the Windsor & Eton Central which is below the Castle and a 10-minute stride up the hill. Buses go by Green Line Express Coaches (routes 701 and 702) travel between London Victoria Station and Windsor several times per hour. By car, it takes the M4 to exit 6 and follow signs to Windsor town centre.
In Windsor, there are a couple of things to do in apart from roaming and gazing at the beautiful castle, St George's Chapel, The Staterooms, The Queen Mary's Dollhouse. It is also a market town with beautiful streets, heritage architecture. Make sure you book your Windsor castle tour from London tickets in advance.
From cobbled lanes to the famous Crooked House of Windsor, there's so much to discover. Then the steamboat river cruise on the Thames is a wonderful experience! The river Eton is so beautiful just walking by the riverside I very charming. While walking down the high street to sit in a pub, the college chapel or the fact that there are students in black gowns running around gives a kind of Harry Potter world around.
-Tanayesh Talukdar, Shoestring Travel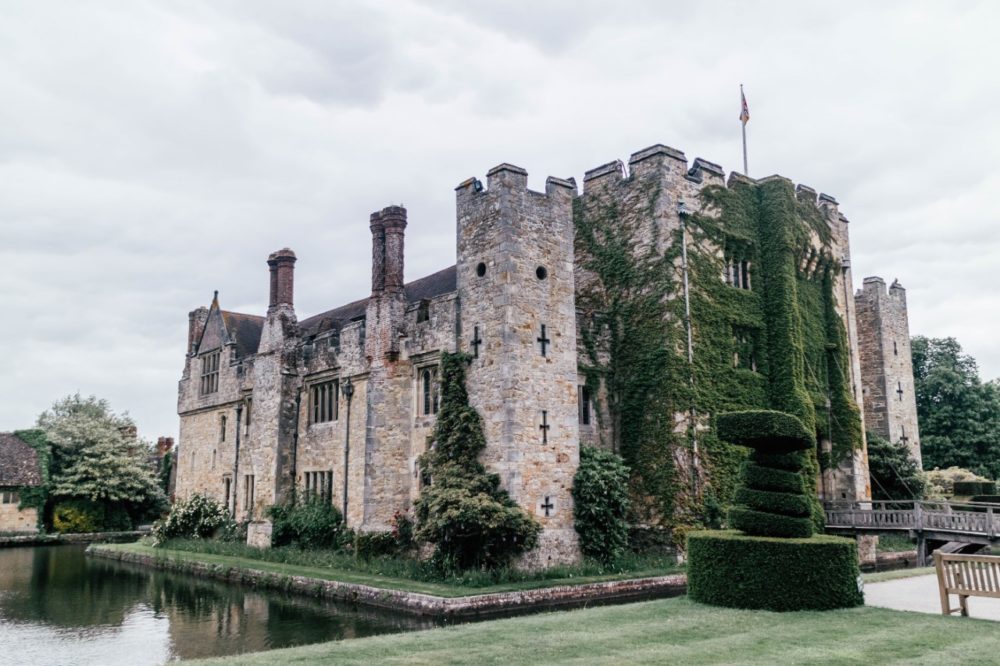 York
Another one of the best day trips from London by train is York is one of England's medieval cities and has an enthralling past filled with stories of Vikings, Romans, gunpowder plots and the War of the Roses. York's Viking Museum is a great attraction to visit in York to uncover more about the history of York.
Though, you don't have to visit the museums to appreciate the beauty of York's intriguing past. York's City Walls (built by the Romans) still loom and encircle the city today, and are a glaring reminder of the city that once was. York's Old City Walls are free to enter and a walk around the walls takes approximately two hours.
The walls offer the most picturesque views in the city of York, particularly for those looking to capture pictures of York Minster, which is a York must-see! York Minster is the second-largest cathedral in Northern Europe and the undercroft is the place to visit to uncover more about The Minster. Don't miss climbing the tower for unparalleled views over York!

Whether you are a history-lover or not, one place you cannot miss during your day trip to York is The Shambles. York's most famous street, The Shambles is one of the best-preserved medieval streets in Europe and the higgledy-piggledy shops lining the street are picture-perfect for your holiday snaps. Harry Potter fans rejoice to visit The Shambles, which is believed to be an inspiration for Diagon Alley.

Whilst celebrating its magnificent past, today's York has a fantastic selection of independent restaurants, unique shops, pretty brunch spots and secret cocktails bars, which makes a girls trip to York a popular activity.

Travelling to York takes under 2 hours by train trips from London's Kings Cross Station, and a London day trip to York is certainly one you won't want to miss! Add York to your list of day tours from London.
-Jasmine Buckley, The life of a Social Butterfly
Further Afield
Amsterdam
Amsterdam is one of the best cities in the world and I love spending 48 Hours in Amsterdam. Located in the Netherlands, Amsterdam is the capital city and known around the world for its artistic heritage, intricate and complex canal system and stunning narrow houses with gabled facades, legacies of the city's 17th-century Golden Age.
Amsterdam is famous for many things, but a visit to its Museum District is top of many visitors lists. Amsterdam houses the Van Gogh Museum, where you can works by Rembrandt and Vermeer at the Rijksmuseum, and modern art at the Stedelijk.
An integral part of living and visiting Amsterdam is cycling, and I would recommend doing as the locals do. Cycling is key to the city's character, and there are numerous bike paths all around the city. It's a safe city to cycle around and is the best way to get around the city. The best way to get around on your 48 Hours in Amsterdam.
-Sophie from Sophie's Suitcase
Brussels
There are frequent train services between Brussels and London. Covering the 320 kilometres journey from London to Brussels via train will take more or less about 2 hours, and there comes no reason to opt for any air travel.
All you have to do is to sit relax and enjoy the French, Belgian, and English countryside views from the window view. Booking on the same day of travel can cost you heavy on the pockets while the best way out advisable to save money is to make your train's prior bookings. Though there are several operators Southeastern, East Midland Trains, Thameslink, Eurostar is advisable and most popular amongst the visitors.
Stay assured that you won't need to worry about the hunger pangs as if you plan to book Eurostar Business class tickets you will get a Michelin starred gourmet meal as a part of this exclusive journey. If you happen to catch the train of the early timing, you'll be lucky enough hours to explore in the City.
-Paulina on the Road
Jersey
Jersey is the largest of the Channel Islands, between England and France and even though it is a self-governing dependency, it still sits within the United Kingdom. The island is a real mix of British and French cultures, with streets signs in French and English, many towns named after French phrases and lots of French-inspired cuisine.
The island is known for its beaches, cliffside walking trails and historic castles and there's just so much to do on this tiny yet wonderful island. The island is possibly most famous for the Jersey War Tunnels complex, in a former hospital excavated by slave labour, which documents the island's 5-year German occupation during WWII. So what are you waiting for? Get booking those flights and get planning that weekend in Jersey…
-Sophie from Sophie's Suitcase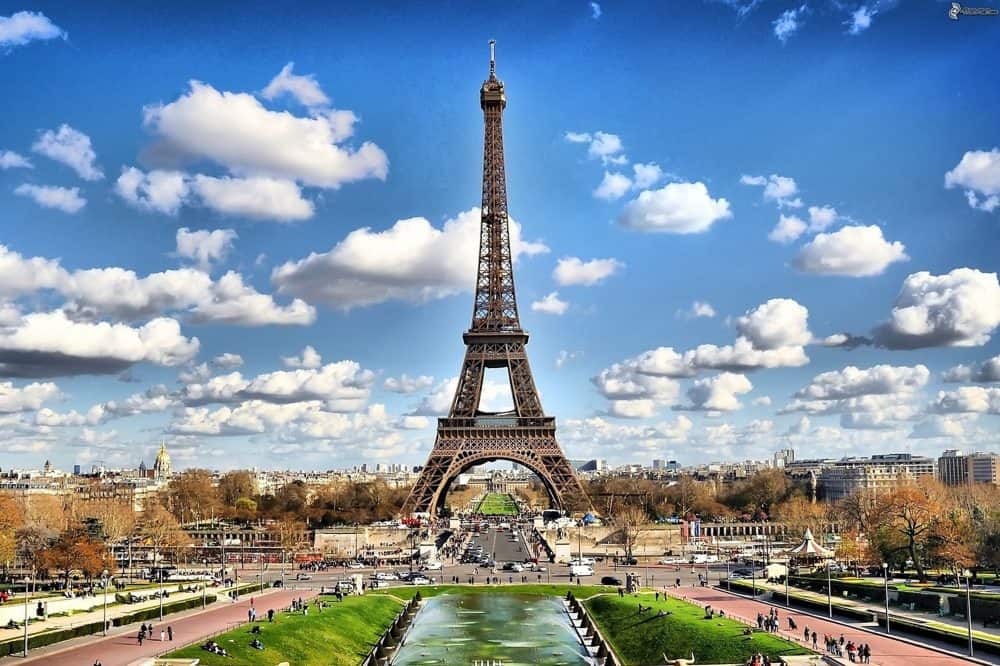 Paris
Versailles
Looking for something different for a day trip to London? Then take the train to visit Versailles Estate near Paris. Thanks to the Eurostar, a trip to Versailles from London St Pancras train station is super easy, super fast (not much more than 3 hours) and well worth it if you take the first train leaving London.
What to do in Versailles? A day trip to Versailles does not necessarily mean a visit to the Château but if you decide to visit (which we recommend!), be sure to limit your time inside the Palace to see also part of the gardens. Versailles Palace is one of the world's most beautiful palaces and a jewel of French Baroque architecture, home to Kings and Queens of France until the French Revolution.
Also, you can decide to spend your day outdoors and enjoy the beautiful French-style gardens and the musical fountains (if it is the right season) and still have a wonderful time in Versailles. In this case, we recommend renting a rowboat to sail along the Grand Canal or a bike to explore also the forest. At lunchtime, you have a couple of restaurants by the Canal proposing refined dishes but also salads and takeaway food.
Whatever you decide, be sure to plan what to see and do beforehand and buy a Versailles Pass if you want to visit the buildings and the musical fountains.
-Elisa from World in Paris
Photo credits from Pexels
---
My Travel Tips and Recommendations
Flights
To book flights, I always use flight search engine, Skyscanner, I regularly use the Everywhere tool to find the cheapest places to travel. It's how I get to travel so much all around the world. I find it the easiest way to compare flight prices across airlines and get the best deals.
Accommodation
For accommodation, I usually book most of my hotels or hostels through Booking.com. I love using this platform as it provides me with some amazing deals for accommodation all around the world. Or if you prefer, I also recommend using Airbnb. If you haven't signed up with Airbnb already, you can use this link to get £25 off your first visit!
Photography and Technology
Here is a list of the technology I always travel with:
Travel Insurance
Picking travel insurance that covers you in all eventualities is an essential part of planning a trip for every single person. If you can't afford travel insurance, you can't afford to travel. You never know what's around the corner. World Nomads is an affordable option that I personally recommend. BOOK HERE
Sign up to AirBnB with this link and receive a £23 off your first booking.
To receive my articles and reviews straight to your inbox SUBSCRIBE HERE.
Did you know I also vlog my trips? Make sure you subscribe to my YouTube channel so you get alerted when all my travel videos goes live… CHECK THEM OUT HERE
Thank you for reading and as always happy adventuring! If you have any questions about the destination please leave these in the comments below.
If you've enjoyed this post, please share it for me with all your friends and family!
Sophie X