There are so many things to do in South Africa. The country has so much to offer visitors and if you're trying to decide where your travels should take you next, especially if you're looking for somewhere that's warm when it's winter in the Northern Hemisphere, the country can give you a trip that you'll never forget.
No matter what type of traveller you are, you can find something to like about South Africa. It's good for families, friends and even solo travellers.
You can discover incredible wildlife, great cuisine, plenty of cultures, and a huge range of exciting activities to do.
Here are some of the top reasons to choose South Africa for your next adventure.
Photo by Taryn Elliott from Pexels
Booking a trip to South Africa
Whether you book a holiday to South Africa for the hiking, the beaches or the food, there's so much to do in this wonderful country.
And if you are thinking of booking a trip to South Africa, I would recommend the guys at Original Travel and The Voyageurs Collection.
They believe no two travellers are the same, and so why should the trips we take be the same. The amazing team of knowledgeable experts are there to do the hard work for you and take care of every need from the second you contact them to the moment you return home.
The Voyageurs Collection can create tailor-made holidays to South Africa where every detail is curated to you and your needs. Enjoy access to their additional services, including private transfers, local Concierge service, fast track through customs and more.
From Table Mountain to Cape Town, from the ocean to the safari trips, and even staying in Johannesburg in the house where Gandhi lived, its the perfect destination!
10 Things to do in South Africa
1. Wildlife
The amazing wildlife in South Africa is one of its biggest draws. Going on safari is one of the top reasons that people choose to visit, with options including Kruger National Park and other reserves.
You might take a safari to see the Big Five animals, or there are plenty of other flora and fauna to experience too. Another excellent draw that South Africa has to offer is whale watching.
Head to Hermanus on the Western Cape if you want to find the best whale watching. It's recognised as one of the best places for it, and you might even be able to spot some whales without boarding a boat. I am obsessed with these top 34 African Birds.
2. Road Trips
If you're someone who loves life on the open road, South Africa is an excellent choice for going on a road trip.
The Garden Route is a coastal drive that's popular for a good reason. It goes through national parks and forests, plus it passes beaches, lagoons and more.
It takes about four days and there's a lot to see along the way. Other routes include the Waterberg Meander in Limpopo, the Eastern Cape Wild Coast and Route 62 in the Western Cape. All of these great road trips have something unique to offer.
Photo by Pixabay from Pexels
3. Beaches
Anyone who loves to spend time on the beach will find plenty of opportunities to do so in South Africa. The country has a coast on both the Pacific Ocean and Indian Ocean, so you won't be short of beautiful beaches to visit.
Durban's golden mile is one hotspot for beach lovers, with warm water and sandy beaches, plus an impressive 300 days of sunshine every year. As well as great beaches, you'll be able to find fun activities both on the beach and in the water. Try out some surfing or other water sports if you're looking for some ways to get active, or perhaps go snorkelling or diving.
4. Heritage Sites
South Africa has the most UNESCO World Heritage Sites in Africa, with nine of them in total. It has four cultural sites, four natural sites and one mixed site. These sites are dotted around the country, although are mostly concentrated in the east.
In the west, you'll find Robben Island, which has been used as a prison, leper colony and military base, Richtersveld cultural and botanical landscape, and the protected Cape Floral areas. Other sites include fossil hominid sites, iSimangaliso Wetland Park, and the Vredefort Dome crater.
Photo by Scott Webb from Pexels
5. Opportunities to Volunteer
You can choose to experience South Africa any way that you want but, if you want to do some good while on your travels, there are some great opportunities to volunteer your time. If you're thinking about volunteering in South Africa, you could do a number of different things.
You might be interested in working with children or maybe getting involved in some wildlife or conservation projects. It's a good way to travel but do more than simply relax on the beach or see the sights. You can get involved with local people and make a difference.
6. Food and Wine
For people who love to use their travels as an excuse to eat and drink, South Africa is excellent. Firstly, South Africa is renowned for its wine and has some incredible wine regions only around half an hour from Cape Town.
As well as the wine scene, you can also discover some delicious food, with a range of different cuisine to try. Cape Town is a good choice for foodies, but Johannesburg also has a rapidly developing culinary scene. You can find everything from restaurants and markets to craft beer and coffee.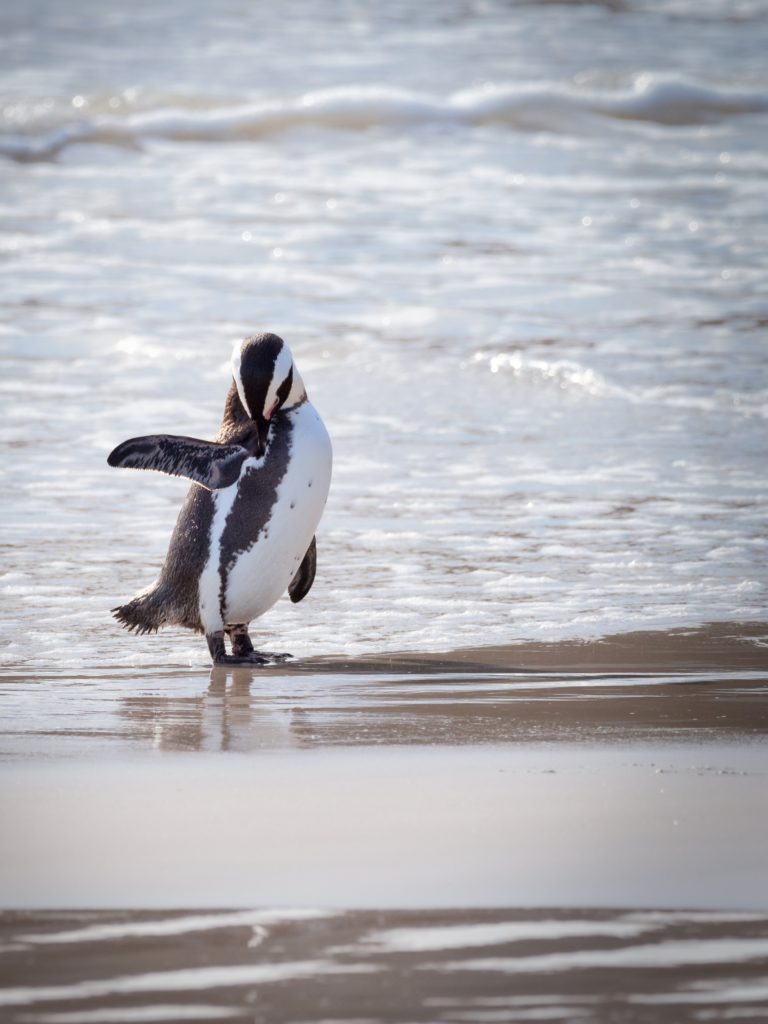 Photo by Jean van der Meulen from Pexels
7. Culture
Culture vultures will love what South Africa has for them. The country is very diverse, with a big mix of ethnic groups and 11 official languages. You can explore all kinds of local culture across the country, from different cuisines to history, art, and much more.
You'll find lots of lovely people in South Africa too, and many of them will be all too happy to share their culture with you. If you want to get to know the local culture, finding some experiences with local people is a great idea – such as taking a cooking class or taking a historical walking tour.
8. Thrilling Activities
South Africa could be the place for you if you're looking for exciting activities to try. If you're a fan of the great outdoors, you can find all kinds of interesting things to do.
Go on a hike to the top of Table Mountain, go horse riding, cycle through the Winelands or even try paragliding.
If you're looking for extreme sports to try out, there's everything from white water rafting to quad biking, bungee jumping and sand boarding. You can discover lots of opportunities for adventure.
9. Great for Families
South Africa is a great place to travel to if you're taking your family too. There are family-friendly safari operators, good accommodation options if you want to try a beach break, and holiday resorts that are perfect for families too.
If you decide to go on safari, some of the safari lodges are great for kids, with special experiences designed for them, such as junior ranger programmes and shorter drives that are more suited to younger children who might get tired of long drives.
Photo by Frans Van Heerden from Pexels
10. Hiking
There are so many places to go hiking in South Afr4ica. Some of my favourites are:
Cape Point
Cape Point is a promontory at the southeast corner of the Cape Peninsula, which is a mountainous and scenic landform that runs north-south for about thirty kilometres at the extreme southwestern tip of the African continent in the Republic of South Africa.
Table Mountain and the city of Cape Town are close to the northern extremity of the same peninsula. The cape is located 2 kilometres east of the Cape of Good Hope.
Table Mountain
Table Mountain National Park, previously known as the Cape Peninsula National Park, is a national park in Cape Town, South Africa, proclaimed on 29 May 1998, for the purpose of protecting the natural environment of the Table Mountain Chain, and in particular the rare fynbos vegetation.
The park is managed by South African National Parks. The property is included as part of the UNESCO Cape Floral Region World Heritage Site.
Kirstenbosch Botanical Gardens
Kirstenbosch is an important botanical garden nestled at the eastern foot of Table Mountain in Cape Town. The garden is one of ten National Botanical Gardens covering five of South Africa's six different biomes and administered by the South African National Biodiversity Institute.
Prior to 1 September 2004, the institute was known as the National Botanical Institute. Kirstenbosch places a strong emphasis on the cultivation of indigenous plants.
Visit South Africa to discover what the country has for you, from its beautiful landscapes to multicultural people.
Photo by Scott Webb from Pexels
If you on a bigger trip exploring more of Europe check out my guides to France, Germany, Greece, Iceland, Italy, Portugal, Spain and United Kingdom.
---
My Travel Tips and Recommendations
Flights
To book flights, I always use flight search engine Skyscanner, I regularly use the Everywhere tool to find the cheapest places to travel. It's how I get to travel so much all around the world. I find it the easiest way to compare flight prices across airlines and get the best deals.
Accommodation
For accommodation, I usually book most of my hotels or hostels through Booking.com. I love using this platform as it provides me with some amazing deals for accommodation all around the world. Or if you prefer, I also recommend using Airbnb. If you haven't signed up with Airbnb already, you can use this link to get £25 off your first visit!
Travel Insurance
Picking travel insurance that covers you in all eventualities is an essential part of planning a trip for every single person. If you can't afford travel insurance, you can't afford to travel. You never know what's around the corner.
Did you know I also vlog my trips? Make sure you subscribe to my YouTube channel so you get alerted when all my travel videos go live… CHECK THEM OUT HERE
Thank you for reading and as always happy adventuring! If you have any questions about the destination please leave these in the comments below.
If you've enjoyed this post, please share it for me with all your friends and family!
Sophie X