If you're a photographer, you probably have a specific "eye" for certain things. Maybe you like to focus on nature. Or, maybe you choose to capture people in candid moments. Maybe architecture is your thing.
Whatever the case, you're undoubtedly always looking for the best places to set up a great shot and capture a perfect moment. Whether that takes you on a hike to the middle of nowhere or a busy city is up to you. But, if you're looking for some of the best photography spots in England, look no further.
England is rich in beautiful locations, both natural and industrial. Let's go over three of them, so you can take advantage of these beautiful spots the next time you go on a photography excursion.
Looking to become a professional photographer? Your eyes and ears are so important, as you've got to be ready to snap away at the drop of a hat. And must look after your ears consistently, make sure you use Auris Ear Care for all your treatments.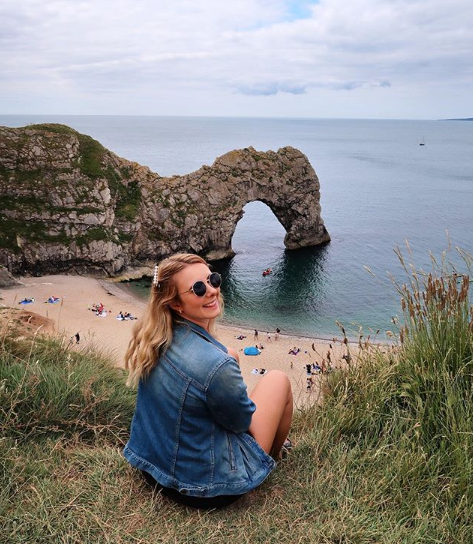 1. The Jurassic Coast
Looking for a long, scenic stretch that somehow manages to look completely untouched by humans? Check out the many options on the Jurassic Coast. It's over 150km long, with shorelines, rock formations, arches, and stacks that all differ from one another. Simply put, it's a nature photographer's dream come true.
The best part? For as remote as parts of The Jurassic Coast might seem, it's very easy to get to, and there are actually quite a few places to stay. You could plan an entire trip around this area and go up and down the coastline to find the best spots. It's also right by East Devon, so you could figure out what to do in newquay while you're there for more photo opportunities.
2. Peak District National Park
It doesn't get much more scenic than a national park, and Peak District is a perfect example of that. This location features plenty of rolling hills and valleys as it's at the very southern end of the Pennines. It was the first national park in the UK, so whenever you choose to go there for a photo excursion, you're not only taking in nature, but you're showcasing a bit of history.
3. Bamburgh Castle
If you typically photograph nature but you're looking for something a bit different, consider Bamburgh Castle. It's on the Northumberland Coast, and is a great natural subject for beautiful, historical-looking photographs. You may not be able to get too close, but that's half the fun. Being able to shoot it from unique angles provides a bit of a challenge that most photographers love.
You certainly won't be the first one to capture it. This castle has been used in films like Macbeth, Robin Hood, and the 1971 version of Mary, Queen of Scots. Despite its popularity, it remains a true visual treasure, and it's just waiting for your personal touch and vision.
This is truly just the tip of the iceberg when it comes to incredible England photography locations. So, if you're one of the 80,000+ photographers in the UK and you're looking for inspiration, it's worth it to make the trip to these locations and continue to explore other areas. You never know where you might find unexpected inspiration.
If you on a bigger trip exploring more of Europe check out my guides to France, Germany, Greece, Iceland, Italy, Portugal, Spain and United Kingdom.
---
My Travel Tips and Recommendations
Flights
To book flights, I always use flight search engine Skyscanner, I regularly use the Everywhere tool to find the cheapest places to travel. It's how I get to travel so much all around the world. I find it the easiest way to compare flight prices across airlines and get the best deals.
Accommodation
For accommodation, I usually book most of my hotels or hostels through Booking.com. I love using this platform as it provides me with some amazing deals for accommodation all around the world. Or if you prefer, I also recommend using Airbnb. If you haven't signed up with Airbnb already, you can use this link to get £25 off your first visit!
Travel Insurance
Picking travel insurance that covers you in all eventualities is an essential part of planning a trip for every single person. If you can't afford travel insurance, you can't afford to travel. You never know what's around the corner.
Did you know I also vlog my trips? Make sure you subscribe to my YouTube channel so you get alerted when all my travel videos go live… CHECK THEM OUT HERE
Thank you for reading and as always happy adventuring! If you have any questions about the destination please leave these in the comments below.
If you've enjoyed this post, please share it for me with all your friends and family!
Sophie X