Are you heading to New Zealand backpacking? Then the ultimate and best way to get around New Zealand is on the Funky Chicken Kiwi Experience tour.
This is the legendary New Zealand Hop-on Hop-off travel network, offering you some of the most unforgettable experiences on the planet. Jump on the adventure of a lifetime and get amongst it!
This awesome hop-on hop-off bus adventures for travellers, by travellers, Kiwi Experience is New Zealand's original adventure company. For our trip around New Zealand, we decided that we would book with Kiwi Experience which had been recommended to us by STA Travel back in the UK when we booked our initial flights.
We liked what we saw so we booked on to one of their most popular but also most expensive trips the Super Funky pass. We chose this pass as it gave you access to nearly every area of New Zealand, minus the Deep South.
Then it gets better, as you have another 12 months to complete your amazing New Zealand adventure. I would recommend the Funky Chicken Kiwi Experience.
Here is my Kiwi Experience Bus Review…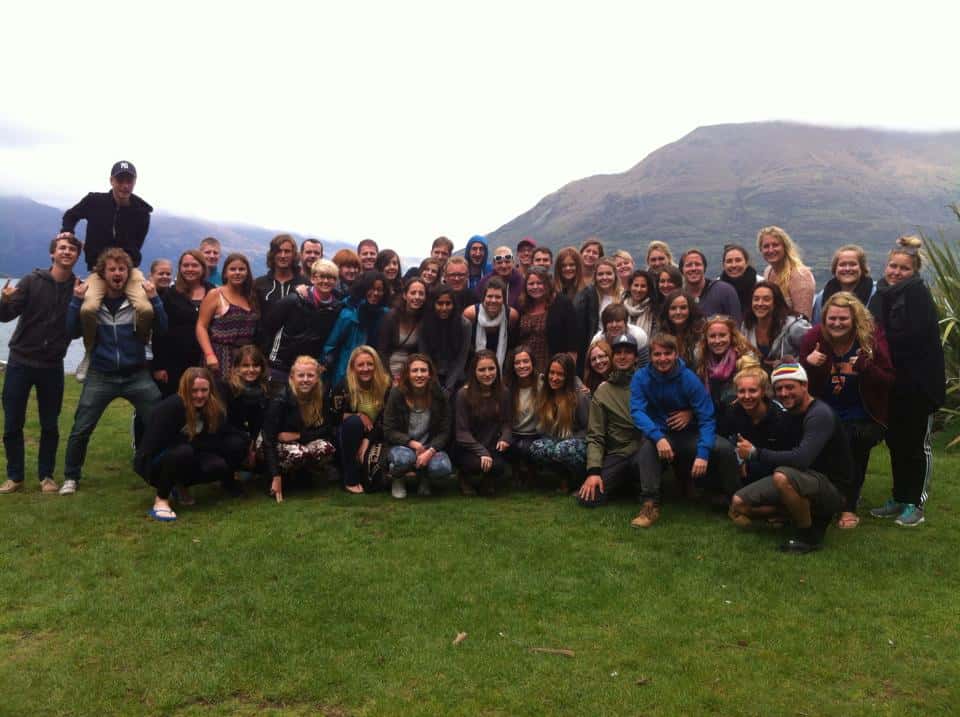 Kiwi Experience Bus Review
About Funky Chicken Kiwi Experience
The Funky Chicken shows you the best that the North and South islands have to offer. On the Funky Chicken Kiwi Experience, you can really get under the skin of this utterly beautiful, scenic and adrenaline-pumping country. The awesome thing about all of Kiwi Experience passes is that you've got 12 months to kick off your trip from your purchase date.
Our trip cost around $1200 with a discount because there was a sale on when we booked. This worked out around 600 GBP in the UK, which wasn't too bad considering it was all transport around the country for up to five weeks!
We travelled with Kiwi Experience bus in September and October 2014, and because of the seasonal changes, the bus was quiet on the way north and then became considerably busier as we headed south from Auckland. The bus company sounded great, had a cheeky personality and was well known for being the social (party) bus in New Zealand, against its competitors Stray and others.
We had open minds, however, the one thing we did find slightly irritating was the fact they make you stop everywhere along their route, and don't give you the option to carry on and miss a location out.
The majority of the stops we wanted to stop at anyway, but there were a few that could have been seen in a half-day or even in an hour. These for us were Waitomo, River Valley, Taupo (for the three nights you stop) and Westport.
However, what we did find was that this was the only negative we could find to this company and their ethics and values! Apart from that personal negative the company was amazing, the drivers were awesome and the whole aspect of what they do and provide is amazing.
Luckily, we went with Kiwi Experience as they provided us with one of the best bus routes around the country and made it easy and accessible for us to see what we wanted to see and do what we wanted to do. I am super glad now we booked with Kiwi Experience!
With optional activities offering everything from sky diving to whale-watching, the Kiwi Experience takes care of it all, leaving you to focus on the memory-making and unrivalled experiences with like-minded travellers from across the globe. Add the Funky Chicken Kiwi Experience bus to your bucket list NOW!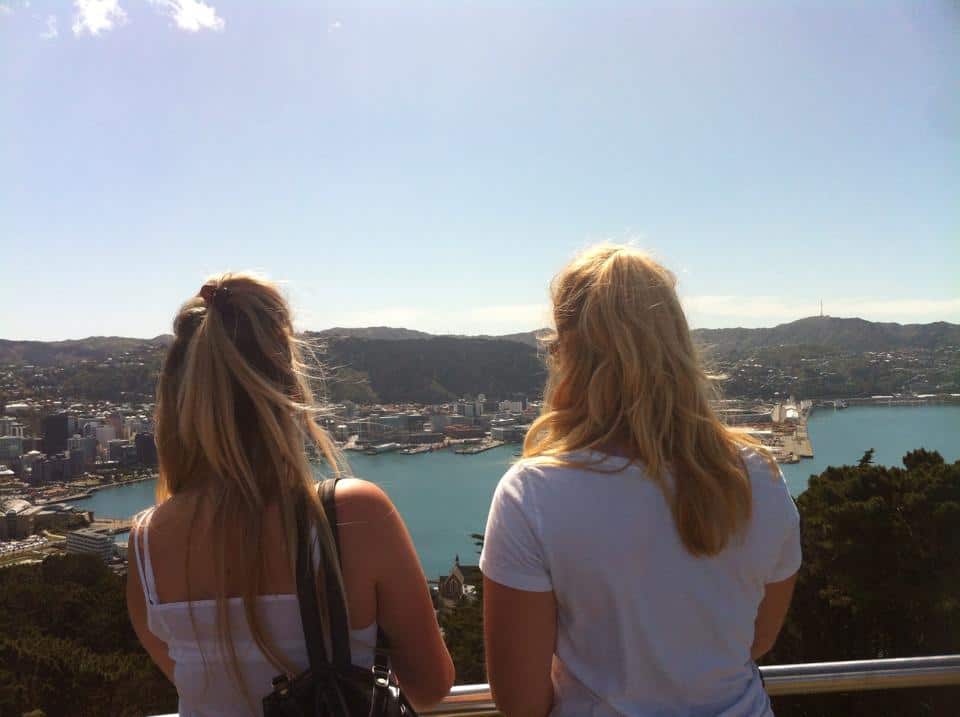 Is the Kiwi Experience worth it?
Yes. The end.
Esp. Funky Chicken Kiwi Experience bus.
How does the Kiwi Experience Works
Hop-on Hop-off gives you the freedom to create your perfect itinerary across New Zealand using the Kiwi Experience extensive bus travel network. You will travel with fun like-minded people and meet the amazing Kiwi Experience bus driver guides. Our pass was one of the more expensive and allowed us a lot of flexible and varied travel around the whole of New Zealand. We had the Funky Chicken Kiwi Experience.
1. CHOOSE YOUR PASS
Decide what you want to tick off on your bucket list and how long you want to travel to choose your perfect pass.
2. CUSTOMIZE YOUR ADVENTURE
To start planning your trip, get in touch with their Reservation Team who are on hand to support you with mapping out your adventure. Be sure to confirm your start date and add on an Accommodation Pack if you want peace of mind before you start travelling. Contact the Reservations Team by jumping on live chat, sending us an e-mail ([email protected]) if you need any help.
3. BOOK IN YOUR START DATE
3. Annnndddddd go. Once you've decided on your itinerary, get in touch and tell us what date you want to start your trip.
4. HOP ON THE BUS
Climb aboard the green bus at your agreed pick-up point and meet your travel squad made up of like-minded folks from across the globe. Check out their scheduled pick-up points and timetables on their free Kiwi Experience bus mobile app.
5. MEET YOUR DRIVER GUIDE
Brimming with local insight and passion for New Zealand, their driver guides will help you find a warm bed, a cold drink and take you to where you want to go.
6. BOOK ACCOMMODATION
You'll have a dorm bed reserved for you at every Kiwi Experience overnight stop on the first night. Across certain locations, you may have the option to treat yourself to an upgraded room. Simply book with your Driver Guide day by day or pre-pay by picking up their accommodation packs. This can be added to your Funky Chicken Kiwi Experience pass.
7. BOOK ACTIVITIES
Your Driver Guide can book your activities for you on the bus each day, giving you the best price guaranteed on all the mind-blowing experiences you can only have here in New Zealand.
8. TRAVEL FREEDOM
Their travel network across New Zealand gives you the freedom to tailor your trip to suit you. All we ask is that you keep their team informed of your plans so we can ensure we're ready for you!
9. #EMBRACETHEUNEXPECTED
Make sure you share your Kiwi Experience bus and tag your photos #KiwiExperience for your chance to feature.
10. DOWNLOAD THE KIWI EXPERIENCE APP
Available from the App Store for iPhone and on Google Play for Android, this app is the ultimate guide to your Kiwi Experience bus around New Zealand.
Funky Chicken Kiwi Experience Bus Itinerary
Auckland to Hot Water Beach
Hot Water Beach to Waitomo
Waitomo to Rotorua
Rotorua to Taupo
Taupo (Free Day)
Taupo to River Valley
River Valley to Wellington
Wellington to Picton to Abel Tasman
Abel Tasman to Westport
Westport to Lake Mahinapua
Lake Mahinapua to Franz Josef
Franz Josef (Extra Day)
Franz Josef to Wanaka
Wanaka to Queenstown
Queenstown (Free Day)
Queenstown to Lake Tekapo
Lake Tekapo to Christchurch
Christchurch to Kaikoura
Kaikoura to Wellington
Wellington to Taupo
Taupo to Auckland (via Rotorua)
My Funky Chicken Kiwi Experience
For the majority of our Funky Chicken Kiwi Experience, we had a bus driver named Jojo who took us all the way from Queenstown to Auckland and then back down to Rotorua before we jumped off for a few days in Rotorua. It did end up meaning we were on the Kiwi Experience bus for 11 days straight with no break and more importantly no lie in… but Jojo was such an amazing driver.
She was always friendly, funny, chatty, informative and was always there when you needed help with organising your trip, your itinerary, activities and much much more. We were extremely sad to see her carry on her journey down south when she left us in Rotorua. So thank you, Jojo, you were great!
We then went on to have two other drivers for our trip, but they were only for a one-day duration before we jumped off in Nelson, and for 7 days when we jumped off again in Queenstown. Other things we liked about Kiwi Experience bus included the running commentary the driver give you as you are driving around.
This was great so the trip was broken up and you also had more of an idea what you were looking at as you drove past in the bus!
They also offered supermarket stops on some days when they knew in advance the place you would be staying wouldn't be near a supermarket within walking distance or was that secluded you must buy your food beforehand. This was a really nice touch and made you feel like your mum was dropping you off to buy your dinner!
They also offer activity booking sheets, which you can organise for whilst you are on the bus, meaning you save time searching the internet. And they also pride themselves on being able to guarantee you at least one nights accommodation when you stop at an overnight location.
Overall, we had a superb time and we want to thank Kiwi Experience for supporting such a great trip. New Zealand has become one of my favourite countries in the world now and I will be sure to return, and when I do I will be jumping back on that bus again! Thank you to Jojo and the rest of the team for making our trip so enjoyable! We loved the Funky Chicken Kiwi Experience.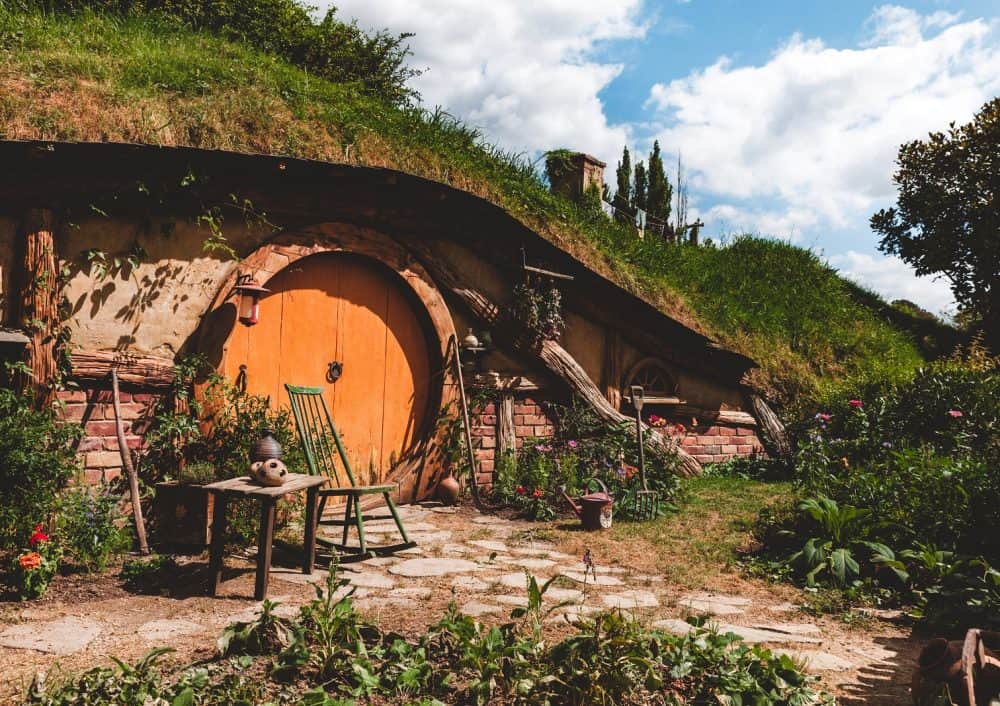 Where to stay on Kiwi Experience
North Island
Paihia: Pipi Patch – the Winterless North
Auckland: Nomads Auckland – the City of Sails
Hot Water Beach: Hot Water Beach Holiday Park – dig your own spa pool
Waitomo: Kiwi Paka – Legendary Black Water Rafting and Glowworm Caves
Rotorua: Hot Rocks – with the option to upgrade to a Marae Stay at Tamaki Maori Village
Taupo: Base Taupo (Southbound), Urban Retreat (Northbound)
River Valley: River Valley Adventure Lodge – one of New Zealand's best-kept secrets
Wellington: Base Wellington – New Zealand's capital city
South Island
Kaiteriteri: Kaiteri Lodge – the gateway to Abel Tasman National Park
Westport: Bazils Hostel & Surf School – those sweet as Westcoast vibes
Lake Mahinapua: The famous Mahinapua Hotel – over 25 years of history
Franz Josef: Rainforest Retreat – nestled amongst native bush, built to embrace the natural environment
Wanaka: Base Wanaka – home to "That Wanaka Tree"
Queenstown: Nomads Queenstown – the adventure capital of New Zealand
Invercargill: Tuatara Lodge – New Zealand's most Southern and Western city
Te Anau: Lake View Kiwi Holiday Park and Motels – Gateway to Fiordland National Park
Lake Tekapo: Lakefront Lodge – night famous for delivering one of the clearest night skies in the world
Christchurch: YMCA – the South Island's largest city
Kaikoura: Dusky Lodge – home of Dusky Dolphins and Sperm Whales
Other Passes from the Kiwi Experience
QUEEN BEE – 6 DAYS+
Price: NZ$459
Start Queenstown | Finish Auckland
KEA – 16 DAYS+
Price: NZ$725
Start Christchurch | Finish Auckland
BUZZY BEE – 16 DAYS+
Price: NZ$725
Start Auckland | Finish Queenstown
TRANZALPINE DOG LEG – 13 DAYS+
Price: NZ$889
Start Christchurch | Finish Auckland
MIGHTY MOA – 22 DAYS+
Price: NZ$999
Start And Finish Anywhere
SHEEPDOG – 18 DAYS+
Price: NZ$1199
Start Auckland | Finish Christchurch
ZEPHYR – 20 DAYS+
Price: NZ$1220
Start Auckland | Finish Christchurch
TIKI – 18 DAYS+
Price: NZ$1293
Start Auckland | Finish Christchurch
JANDAL – 21 DAYS+
Price: NZ$1320
Start Auckland | Finish Christchurch
TOP & TAIL – 20 DAYS+
Price: NZ$1329
Start Auckland | Finish Christchurch
RANGI – 24 DAYS+
Price: NZ$1390
Start And Finish Anywhere
SUPER FUNKY – 25 DAYS+
Price: NZ$1599
Start And Finish Anywhere
Have you been to New Zealand with Kiwi Experience?
If you would like to book a bus tour with Kiwi Experience head on over to their website at www.kiwiexexperience.co.nz. They have a variety of routes which can cater for any budget from $300 to $1700! I would highly recommend a trip on the Kiwi Experience bus!
Let me know in the comments your top tips or share it with the social media! What did you think of my Kiwi Experience bus review?
---
My Travel Tips and Recommendations
Flights
To book flights, I always use flight search engine, Skyscanner, I regularly use the Everywhere tool to find the cheapest places to travel. It's how I get to travel so much all around the world. I find it the easiest way to compare flight prices across airlines and get the best deals.
Accommodation
For accommodation, I usually book most of my hotels or hostels through Booking.com. I love using this platform as it provides me with some amazing deals for accommodation all around the world. Or if you prefer, I also recommend using Airbnb. If you haven't signed up with Airbnb already, you can use this link to get £25 off your first visit!
Photography and Technology
Here is a list of the technology I always travel with:
Travel Insurance
Picking travel insurance that covers you in all eventualities is an essential part of planning a trip for every single person. If you can't afford travel insurance, you can't afford to travel. You never know what's around the corner. World Nomads is an affordable option that I personally recommend. BOOK HERE
Sign up to AirBnB with this link and receive a £23 off your first booking.
To receive my articles and reviews straight to your inbox SUBSCRIBE HERE.
Did you know I also vlog my trips? Make sure you subscribe to my YouTube channel so you get alerted when all my travel videos goes live… CHECK THEM OUT HERE
Thank you for reading and as always happy adventuring! If you have any questions about the destination please leave these in the comments below.
If you've enjoyed this post, please share it for me with all your friends and family!
Sophie X