Last month, during a rare weekend in the UK me and Theo decided to head off about an hour away from home for a weekend at the wonderful Brook Meadow in one of their lodges. Brook Meadow is a family business and run by Mary and Jasper Hart for more than 26 years, set in the peaceful Northamptonshire countryside and situated on a working farm. The site is surrounded by 400 acres of pasture and arable land, with 15 acres designated for holidaying all focused around a five-acre lake.
The farm has been in Jasper's family since 1913 and has grown from a working farm into what it is today. Jasper inherited the farm from his father when he was very young, he has never wished to do anything else since he was able to work the farm and he has put everything he has into it. The farm is steeped in history; the fields are named individually with archaic names based on typography and historical events that took place either on or nearby. For example, one field is named Cromwell Corner due to evidence and belief that it was used as a base camp for the civil war battle of Naseby, which took place 3 miles away.
In 1992 Jasper and Mary built the lake, with the vision of allowing people to fish, camp or stay in a log cabin. And over the years the camping and caravanning business has grown and investments have been made to ensure the facilities are kept up-to-date. The original Scandinavian log cabins have been up-cycled into picnic benches and work has been carried out to improve the facilities including new lodges. Other farms have followed Brook Meadow's example, but Jasper and Mary were true pioneers with their farm diversification vision.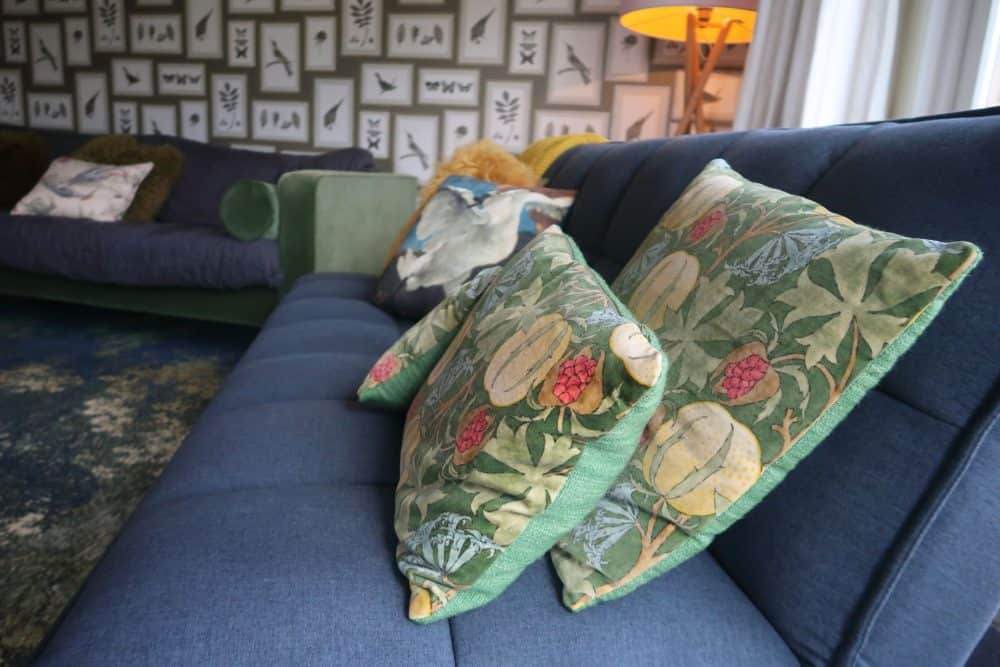 The farm had two original lodges which have been refurbished and a third lodge has been added, Woodpecker – our home for the weekend. All of the lodges boast beautiful stylish designs throughout, with all the added mod cons, state-of-the-art bathrooms, and beds so comfy you'll never want to get up! Each lodge also has a high-end English botanical design linking with the peaceful setting and lake views.
Also on the site, there is now a safari themed glamping tent, in which visitors can enjoy a luxury canvas experience in a 6m diameter large bell tent and their are also camping and caravan pitches too. Brook Meadow provides a perfect camping and caravanning experience with an abundance of space; large grass camping field, lakeside grass camping areas and 26 electric pitches, many of which are hard standing, above the average size and with their own 10A electric point. This season we have planting 300m of hedging designed to make cosy camping areas with shelter, privacy and parking. If you are in a large group please request to be located in an area to help you camp together.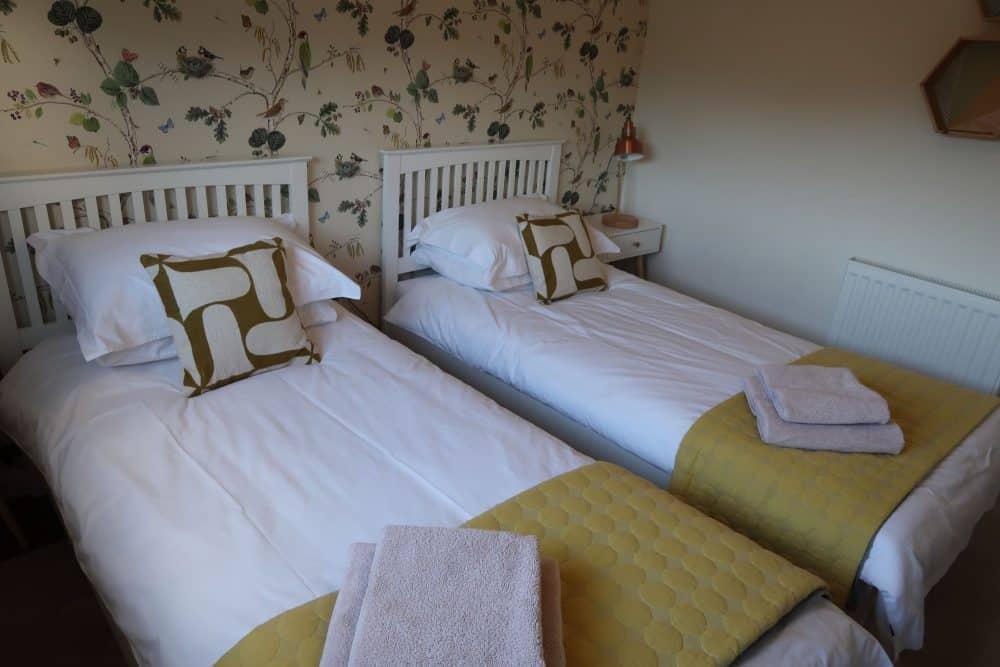 Brook Meadow is proud of their history and their heritage and you can see this throughout the farm, from the kind gestures they leave in the lodges (they left us an amazing lemon cake), to the friendly check-in process, Brook Meadow is iconic and is leading the way with relaxing and simple luxury in the British countryside. The site hosts three multi award winning self catering lodges with breathtaking views of the lake!
Our home for the weekend: Woodpecker, was the perfect retreat for our family to relax, unwind and immerse ourselves in nature. Our lodge was a large building, with light wooden chalet-theme on the exterior, but the interior was completely unexpected, with fresh, bright rooms, stylish furnishings and everything you could need for a weekend lake-side. The bedrooms have the most gorgeous high-quality mattresses with Egyptian cotton bedding and cosy velvet cushions, whilst the kitchen is well-equipped, with dining area and decking with doors that open to let the air in. The kitchen contains a fridge, oven and microwave and dishwasher.
In the lounge there is a flat screen TV, DAB radio and free WiFi, as well as gorgeous suede green sofa, with the most amazing wallpaper following through the woodpecker theme. The lodge had its own driveway and you can park directly outside your lodge.
We absolutely loved our weekend retreat at Brook Meadow and can't recommend this place enough. We all felt incredibly relaxed after we departed on the Sunday after 48 hours of immersing ourselves in to the nature, fresh air and family time.
*I was invited to stay at Brook Meadow, but as always opinions are my own. 
Other posts that may help you:
Copenhagen Chic at the Andersen Hotel
Ultimate Guide to Bottomless Brunch (& prosecco) in London
Log cabins with hot tubs in the UK
Ultimate Guide to one week in Bali Itinerary
Thank you for reading and as always happy adventuring! 
If you've enjoyed this post, please share it for me with all your friends and family!
Sophie X