Last month I set sail from Southampton on the incredible Celebrity Silhouette, part of the Celebrity Cruises family.
I was on one of their 3-night A Taste of Luxury, giving us the perfect escape for a few days off the coast of the UK, stopping at Dover and Dorset.
This particular cruise is a great trip for new cruisers to join, to get a taste of what cruising is like, but has also provided myself (a cruise regular) with an opportunity to get back into cruising slowly, with a short trip, to remind me about everything I love about cruising.

The ship
For our 3-day luxury cruise we were onboard Celebrity Silhouette – one of the more recent ships to undergo a revolution in the last few years.
They brought together more than 500 architects, designers and engineers to reimagine their entire fleet, with new design concepts inspired by the game-changing Celebrity Edge.
It was obvious from the moment we boarded Celebrity Silhouette that the ship has been lovingly redesigned, with beautiful staterooms, huge bathrooms, new suite experiences, upgraded restaurants, bars, spas and boutiques and much, much more.
And whilst you are exploring onboard, you'll also find amazing enhancements at every turn, including the new Passport Bar and Craft Social Bar in the mid-deck, as well as The Spa which is now stunning, with new spa treatment rooms, and a real luxurious edge across the entire area.
And on top of that, The Retreat is brand new to Silhouette, with an exclusive experience for guests that includes The Retreat Sundeck, The Retreat Lounge and Luminae, which we got to experience during our second day onboard and it was a real treat to sit back, relax and take in the sunshine.

The stateroom
Often overlooked by guests, your stateroom is your haven and your own personal retreat, and for me it's incredibly important to get the right stateroom when cruising. And when you are cruising it really is the little details that make a world of difference during your stay.
During our cruise we stayed in one of the ship's Concierge Class staterooms, on deck nine, with easy access to everything onboard, close to the lifts.
The benefits of Concierge Class start from the moment you arrive at the terminal, with passengers receiving priority seating at onboard restaurants and access to a special lounge on embarkation day, where you can wait in comfort to board the ship.
And then once you are on the ship, the in-room amenities include a welcome bottle of sparkling wine, pillow menu, fresh fruit, toiletries and an array of other amenities. This class also has a balcony, and the staterooms are often located in more desirable locations on the ship.
For the entirety of our stay, our host Hector was amazing and he was constantly on hand to solve any problems, answer any questions and make our trip even more enjoyable. I loved how big the bathroom was too, it was much bigger than many other ships I have been on, and the room was spacious with a big balcony for relaxing in the morning.

The food
Speciality restaurants
Le Petit Chef
On our first night onboard Celebrity Silhouette we dined at their unique one-of-a-kind Le Petit Chef. A dining experience like no other, Le Petit Chef is where augmented reality meets luxury cuisine to create a fine-dining experience, which is fun for both adults and children.
The animated 3D character Le Petit Chef appears right in front of you, on your plate and during the experience he prepares each course for a really interactive evening. Then as the animation finishes, the food appears right in front of you, delivered like magic.
It was an amazing experience and one I would 100% do again, it really made everyone feel looked after and each course was personalised to your own dietaries too.
Other speciality restaurants
Tuscan Grille – An Italian ristorante and enoteca with a contemporary twist

Sushi on Five – The ship's take on traditional Japanese cuisine

Murano – French cuisine at it's finest — with a contemporary twist

The Porch – The place to get the freshest seafood on the ship

The Lawn Club Grill – An open air grill restaurant, with salad bar, pizza, and more
Complimentary restaurants
Oceanview Café
The main café onboard Silhouette is amazing, with food from all over the world and so many different cuisines to enjoy. It was also open all hours and was a great place to grab breakfast, lunch and dinner, and snacks throughout the day. We dined here for lunch most days, and even dined for dinner one evening, when we fancied something less formal and a varied option of cuisines.
Other complimentary restaurants
Luminae – Globally inspired dining, exclusively reserved for guests of The Retreat

Blu – Vibrant, crisp and bold flavors, exclusively for AquaClass guests

Mast Grill – A grab and go restaurant with a relaxed environment

The Spa Café – A great place to grab some healthy food between enjoying treatments
Bar and lounges
World Class Bar – Expert mixologists use the finest spirits to make incredible cocktails

Craft Social – A casually sophisticated pub atmosphere with an array of craft beers on offer

Martini Bar – One of my favourites, the best place to get an espresso martini

Passport Bar – The perfect place to relax with a drink and watch the world go by

Quasar – A retro-chic nightclub for the late-night crowd who want to party all evening

Sky Observation Lounge – A great music venue in the evening and incredible views

Pool and Mast Bar – The spot to relax in the sun during the day

Ensemble Lounge – Another amazing place to enjoy classy drinks and great entertainment

Sunset Bar – At the back of the ship, with the most spectacular ocean views

Café al Bacio and Gelateria – An amazing cafe vibe, with tasty coffee and cakes
Entertainment and activities onboard
One of the best things on offer when cruising is the array of entertainment and activities available for guests whilst they are onboard. Whether you like to indulge in food, sport, relaxation, games, or education, there are endless cruise activities aboard every Celebrity ship.
Over the years, I've had many amazing experiences whilst cruising and this cruise was no different. During our two full days at sea, we enjoyed two performances in The Theatre, including a show from The Barricade Boys (they're amazing!!!), live music in the Sky Observation Lounge, bingo in the Mast Bar and a comedy show with Jo Little in the Ensemble Lounge.
In addition to this, there is live music, celebrity activities, shows, parties, and even lots going on for kids with Camp at Sea. There are photography sessions, one of the largest contemporary art collections on the planet and culinary experiences for the food lovers onboard. The offer is huge, and frankly there's so much to do onboard, often you wonder if there's any reason to get off the ship.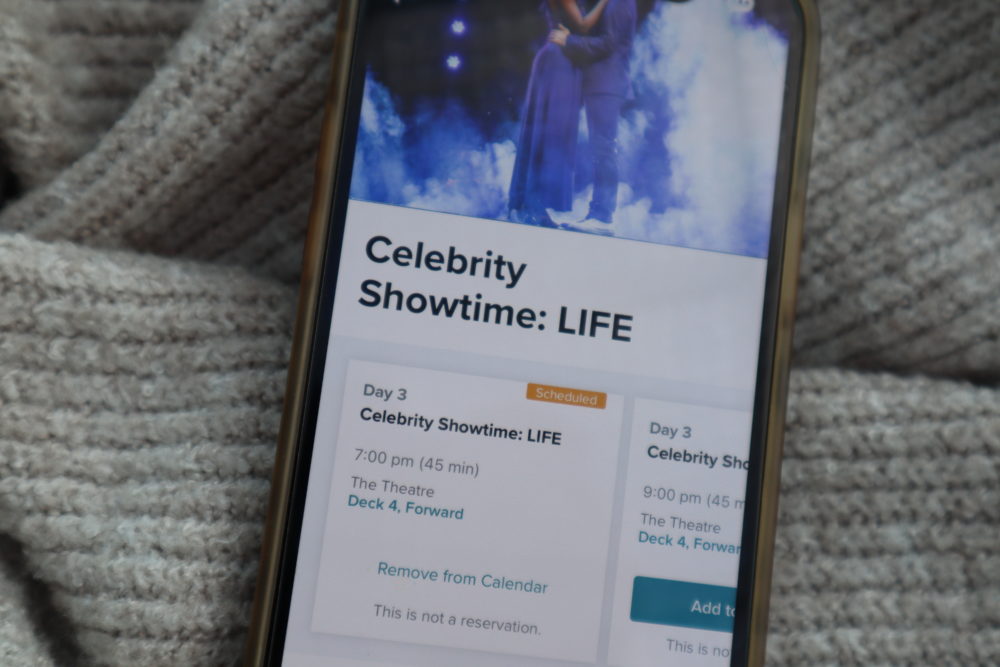 Overview
Overall, we honestly had a wonderful time on Celebrity Silhouette, on their 3-night A Taste of Luxury. It was the perfect escape for a few days off the coast of the UK, and we loved being back onboard Celebrity Cruises again.
I was overwhelmed yet again by the size of the ship, the activities on offer, the incredible food available at all hours of the day, the luxury enhancements that were apparent across the ship, and of course, the friendliness of the staff and everyone we came across.
I am so excited that cruising is back and we can start exploring the world once again.
*This is a paid partnership with Celebrity Cruises, but all opinions are my own.
If you on a bigger trip exploring more of Europe check out my guides to France, Germany, Greece, Iceland, Italy, Portugal, Spain and United Kingdom.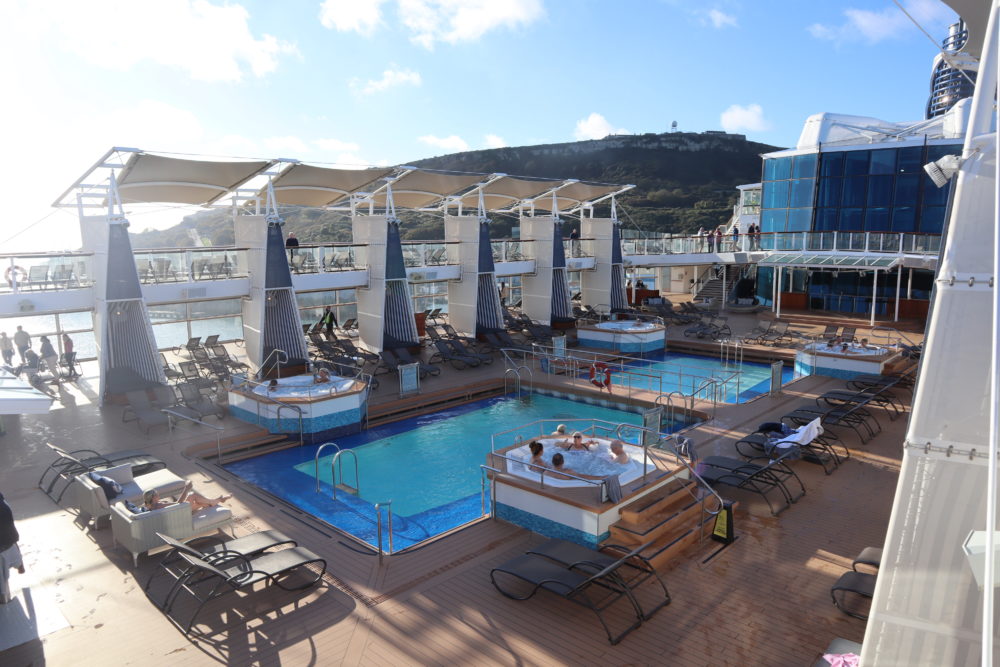 ---
My Travel Tips and Recommendations
Flights
To book flights, I always use flight search engine Skyscanner, I regularly use the Everywhere tool to find the cheapest places to travel. It's how I get to travel so much all around the world. I find it the easiest way to compare flight prices across airlines and get the best deals.
Accommodation
For accommodation, I usually book most of my hotels or hostels through Booking.com. I love using this platform as it provides me with some amazing deals for accommodation all around the world. Or if you prefer, I also recommend using Airbnb.
Travel Insurance
Picking travel insurance that covers you in all eventualities is an essential part of planning a trip for every single person. If you can't afford travel insurance, you can't afford to travel. You never know what's around the corner.
Did you know I also vlog my trips? Make sure you subscribe to my YouTube channel so you get alerted when all my travel videos go live… CHECK THEM OUT HERE
Thank you for reading and as always happy adventuring! If you have any questions about the destination please leave these in the comments below.
If you've enjoyed this post, please share it for me with all your friends and family!
Sophie X