A Walking Tour of Amsterdam
There is no better choice, explore Amsterdam by foot. Whilst I was in Amsterdam last month I decided to give the app navigation trend a go and downloaded the app Cities Talking. Cities Talking on-demand audio tours let you explore and discover cities around the world in ways that you've never experienced them before. They're passionate about making your travel experiences effortless and have curated some kick ass content through the power of audio for cities all over the world. They give you insightful city history, little-known secrets, and heaps of fun facts and stories – all in the palm of your hand. Literally.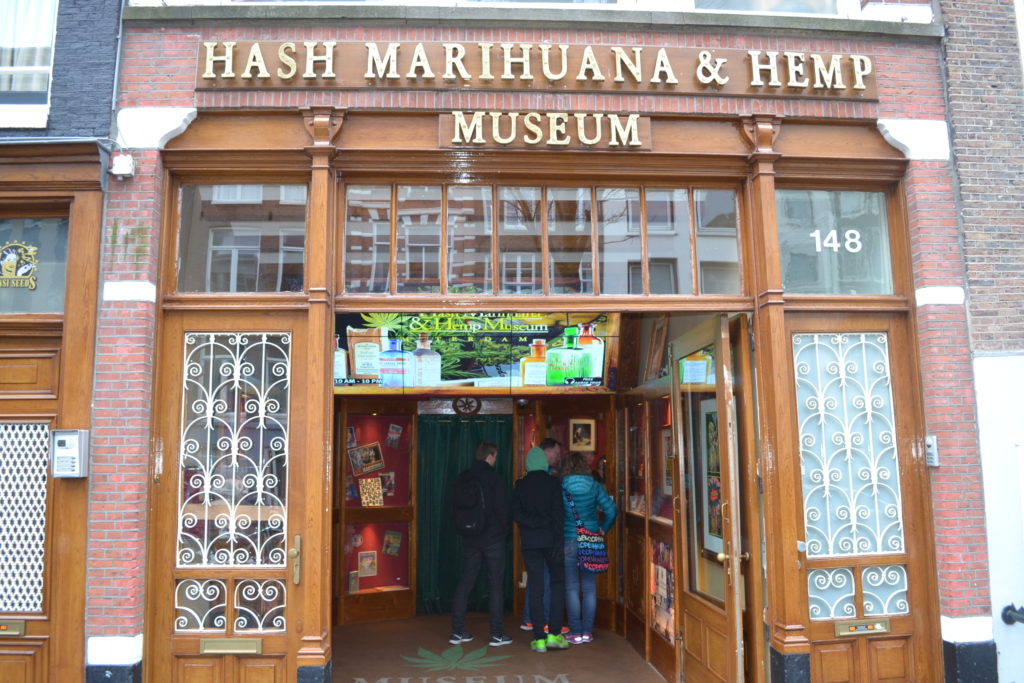 The Amsterdam version of the app helped me and Theo navigate our way around the city easily and hassle-free.
We set off from Central Station, only down the road from our apartment and walked down Geldersekade towards the main centre where we stopped along the high-street. Our third stop took us up towards Oude Kerk, Amsterdam's oldest parish church and the city's oldest building at 800-years-old!
We then headed on along to Warmoesstraat where you can find lots of cafes and restaurants for a bite to eat or for an early morning coffee. Warmoesstraat is also one of the oldest streets in Amsterdam, running parallel to the river Amstel from Amsterdam Centraal railway station to Dam Square.
We then walked on up past Oudebrugsteeg and over a couple of bridges before reaching Dam Square and Nieuwe Kerk. Dam Square is a town square in Amsterdam and its notable buildings and frequent events make it one of the most well-known and important locations in the city and the country.
On from Dam Square and a ten minute walk you will reach stop number 8 where you find come across the infamous Anne Frank House. If you didn't know already (I am sure you do!) the Anne Frank House is a writer's house and biographical museum dedicated to Jewish wartime diarist Anne Frank. The building is located on a canal called the Prinsengracht, close to the Westerkerk and is Amsterdam's most famous tourist spots. If you want to visit this location maybe come back another day at 9am or in the evening as the queues often reach a three hour wait by 10am.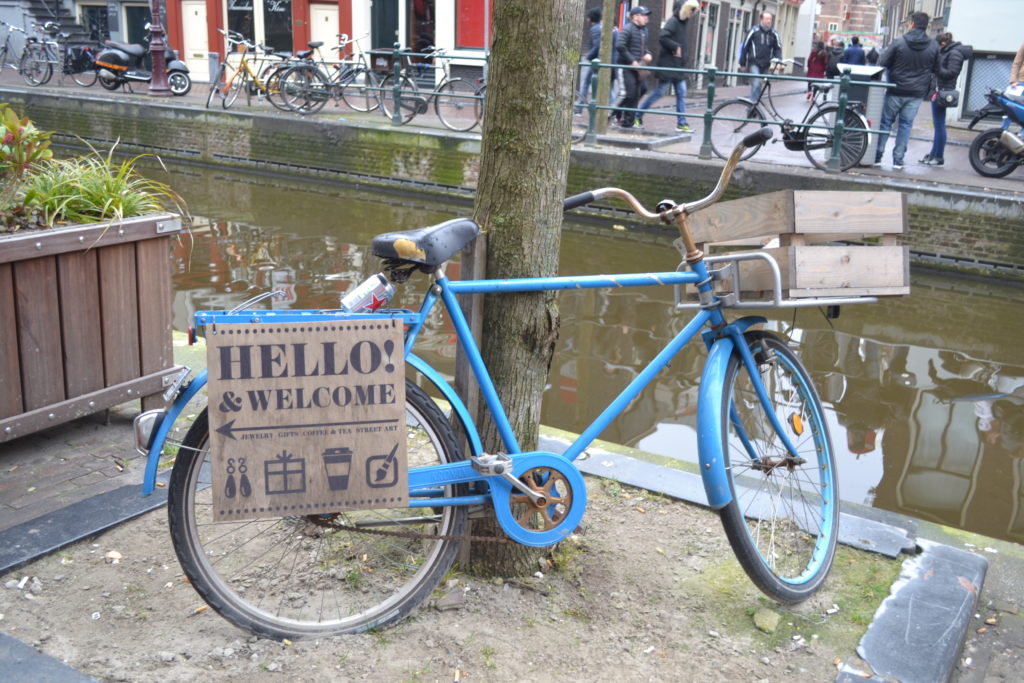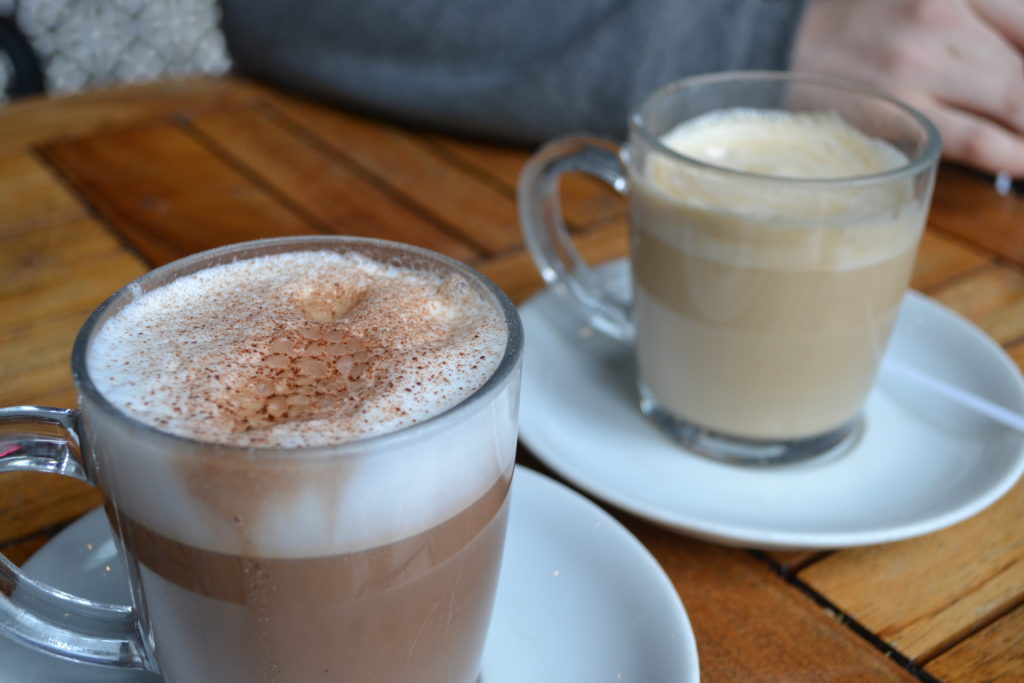 Follow Keizersgracht to the south and you will stumble upon the Felix Meritis Centre, before heading off to the left a few bridges and walking through the Liedseplein. The Leidseplein is a square and also one of the busiest centres for nightlife in the city. Historically, the square was the end of the road from Leiden, and served as a parking lot for horse-drawn traffic. Today, modern traffic travels through the square and side streets are packed with restaurants and nightclubs.
Just around the corner you will find stop number 11, Museum Van Loon and Gouden Bocht, also known as the Golden Bend. The Gouden Bocht is the most prestigious part of Herengracht, between Leidsestraat and Vijzelstraat and is home to some of the wealthiest people in the city.
Then as you head back in to the centre district stop number 13 at the Munttoren (Mint Tower), the Begijnhof and the Amsterdam Museum will help you find out more about the history behind Amsterdam and its involvement in some of Europe's biggest conflicts.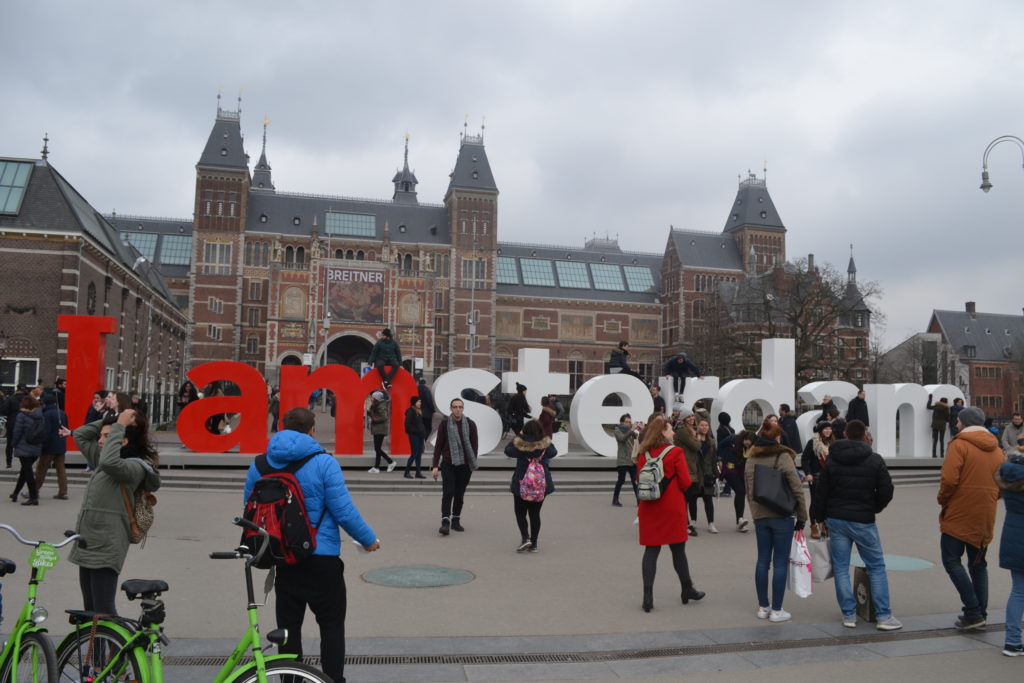 Make your way up Grimburgwal back towards the Red Light District where you will stumble upon stop number 15 and 16, the Waalsekerk (a church situated on a green area) and Oost Indisch Huis, also known as East India House, a famous historic building related to Amsterdam's commerce.
Stop number 17 ends the tour, but also ends at one of Amsterdam's most unique buildings, De Waag (The Weigh House), a 15th-century building on Nieuwmarkt square. It was originally a city gate and part of the walls of Amsterdam but the building has also served as a guildhall, museum, fire station and anatomical theatre, among others. A real multi-tasker!
After a 4km walk and three hours of wandering through Amsterdam's city streets me and Theo felt completely exhausted. But we wouldn't have done it any other way! Make sure next time you are in Amsterdam that you explore Amsterdam by foot.
It was time for some food, a glass of wine and bed!
The Cities Talking app
Using the Cities Talking app couldn't be easier! All You do is download the app and follow the on-screen guide (Don't forget there are no roaming charges!) and each map uses Google maps so it is easy to navigate. Each walking tour is made up of points of interest. As you follow the on-screen map, audio is triggered when you approach each point of interest describing where you are and providing a unique and memorable audio guide for the area.
Using the on-screen controls, you can pause, rewind or fast forward the audio putting you firmly in control of your walking tour experience. The audio for each point of interest is also reproduced as text on-screen so you can read about the area as well as listening to the commentary. Don't forget, if you want to have a rest, a drink or get something to eat you can pause the walk at any time – you're in charge. This means you can also move away from the route to visit other points of interest we have highlighted on your phone's map.
Top tip: Use the FYI function for some great local knowledge. The FYI tab will lead you to the best places to grab some grub, where the latest and greatest bars, pubs, and clubs are, and where you can find some amazing local markets and things to do that are off the so called beaten track. With this feature you have the opportunity to live like the locals!
Say goodbye to your bulky, out-of-date, city guide books… Cities Talking is the perfect travel app. A tour guide in your pocket from only £4.99!
BOOK TRAVEL INSURANCE BEFORE YOU FLY

Picking travel insurance that covers you in all eventualities is an essential part of planning a trip for every single person. If you can't afford travel insurance, you can't afford to travel. You never know what's around the corner. World Nomads is an affordable option that I personally recommend. BOOK HERE