Are you planning a surf trip, travelling with family and friends, or simply searching for perfect surf? Discover the best surf spots in the world, and the most popular surf breaks near you.
Surfing has always been cool, but it has become even more mainstream over the past decade as it has welcomed people from all walks of life and the benefits of surfing has hit the headlines, such as improving your physical fitness and balance.
Here are my favourite destinations to hit the waves this summer…. where are your favourite surf spots in the world?
12 of the Best Places to go Surfing in the World
CROATIA

ERICEIRA,

PORTUGAL
ARUBA
ARGENTINA
QUEENSLAND, AUSTRALIA
MEXICO
COSTA RICA

SRI LANKA

THE PHILIPPINES

THAILAND

MOROCCO
NICARAGUA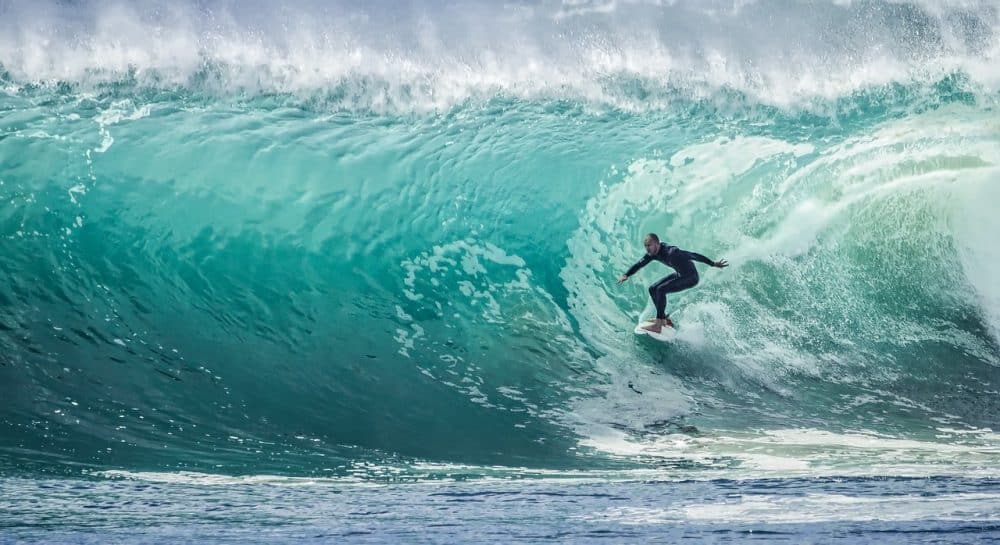 What makes a great surfing spot?
The best surf spots in the world are usually located where four variables meet positively, and consistently, all year round. Several factors impact the quality of surfing waves, but these are by far the most important: Wind, Swell Direction, Tides and Seafloor.
The wind is the most relevant variable in the creation of quality surf. Its strength, direction, duration and consistency change the surface of the ocean waters and may produce quality waves for surfing.
Waves propagate faster or slower. The wave period means the time between two waves. When waves reach the shores, they lose energy as they pass through different sea floor types. There are good and bad surfing waves in rock, reef, coral and sand bottoms, and there are no beaches with top class waves all 365 days of the year.
The interaction between the wind force and direction, the strength and direction of the swell, the tide in a particular hour, and the type of a sea floor creates a determined type of wave. For instance, in full moon days, the high tide is very high, and the low tide is extremely low, which means you may encounter mushy waves or heavy close-outs, respectively.
Falling just before the longest daylight bearing 24 hours in the year, International Surfing Day celebrates the sport and passion of nearly 40 million fans worldwide. Whether you're a regular wave hitter or a paddleboard poser, surfing is a fantastic way to travel, explore new destinations or build up fitness!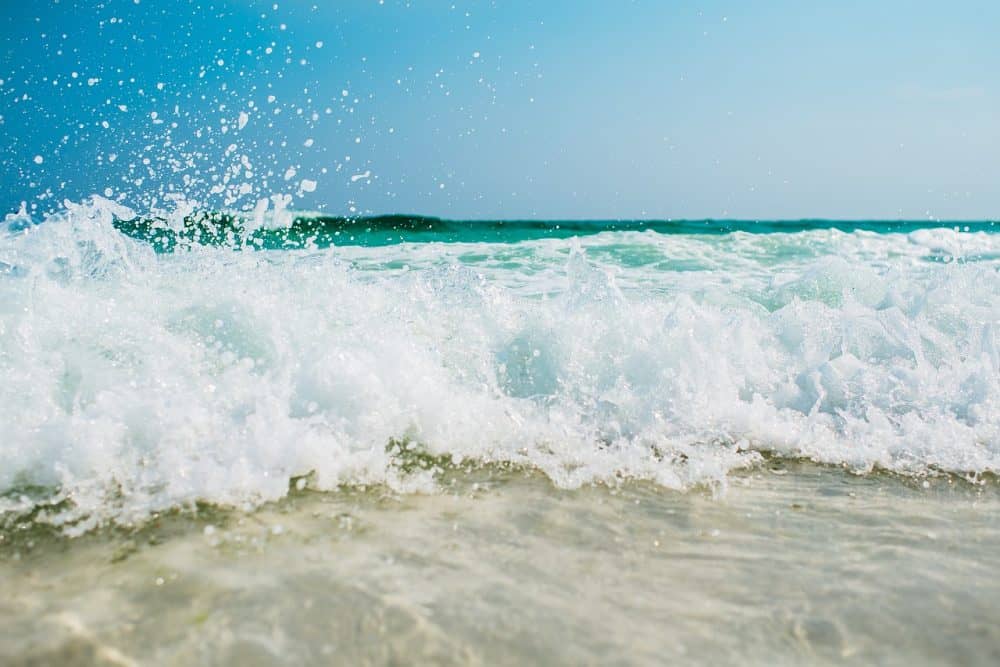 12 Best Surf Spots in the World
CROATIA
Croatia enjoys a temperate pleasant Mediterranean climate. Summers are hot, sunny and dry, while winters have cooler weather, though still mild.
The average temperature in the country is of about 11.7°C (53°F). Croatia has a 5,835 km coastline (mainland 1,777 km and islands 4,058 km),bordered by the Adriatic Sea. The southern swells are quite rare and, therefore, waves are not seen every day.
Although it is not one of the main European surf destinations, it is possible to ride waves in Croatia. Look for Camp Kazela (Medulin), Sakarun and Zlatni Rat.
ERICEIRA,
PORTUGAL
In this charming white cliff edged, Portuguese fishing town, located on the West coast of Portugal visitors will find the mecca of Portuguese surfing. Given the title of Europe's only 'World Surfing Reserve' in 2011, the local area is a surfing fan's haven with themed accommodation and bars aplenty.
Surf's up – discover Ericeira and more on the Topdeck Portugal Summer trip, starting from £1,249 between June and August 2019
ARUBA
Located in the Caribbean Sea, only 27 km north of the coast of Venezuela, Aruba is a flat, riverless island of the Lesser Antilles, well known for its dreamy white sand beaches and Divi trees.
The tropical marine climate provides an average temperature of 28 °C (82.4 °F) all year round, moderated by constant trade winds from the Atlantic Ocean.
The hottest months go from May to October and the coolest from December to March. The wind direction is prevailingly eastern and the average wind speed is of about 15 knots. Arashi, Rodgers Beach, Dos Playas, Manchebo Beach and Wariruri are best surf spots in Aruba.
ARGENTINA
With 4989 km of coastline in total and a diverse geography, Argentina is the second largest country in South America. It is bordered by Paraguay, Bolivia, Brazil, Uruguay and Chile.
The climate ranges from humid sub-tropical in the North to moderately cool in the Central semi-arid Pampa and sub-arctic in the South.
The average temperature in Buenos Aires is 24 °C (75.4 °F) in January and 9.6 °C (49.3 °F) in June. The wind is prevailingly eastern/southeastern and the mean speed is 9 knots.
There are surf spots in all the Atlantic coastline, but the waves in the North are more consistent. Cruz del Sur, Miramar, Chapadmalal are the most famous surf beaches.
QUEENSLAND, AUSTRALIA
Join millions of travellers who flock to this epicentre of water sport entertainment every year to surf, swim or kick back and relax on the famous Gold Coast Beach resort.
With a myriad of reasons to visit including bars, restaurants and clubs this summer hub welcomes avid surfers and board rookies to hit the waves alike!
Hit the waves – discover explore Queensland and more on the Topdeck East Coach Beachin trip, starting from £2,199 between June 2019 to April 2020.
MEXICO
Mexico enjoys a tropical and temperate climate. The South American country is crossed by the Tropic of Cancer, that divides two different weather regions. It is cooler north of the twenty-fourth parallel and warmer and more stable in the South.
With 9,330 kilometers of coastline, Mexico has some of the best surf breaks in the world. Pro and free surfers have been discovering the land of tacos and tequila. Beach breaks, point breaks, reef, jetty break and river mouths.
Waves break all year round in Mexico. Expect crowds in the most famous surf peaks, but there's always a beach for all surfers. K38, La Fonda, Salisepuesdes, San Miguel, Quatro Casas, Shipwrecks, Isla Natividad, Punta Abreojos, Scorpion Bay, Mag Bay, Cabo and Zippers are only a few good surf spots.
And whilst you are in Mexico, why not head to some of the best cenotes Tulum Mexico.
COSTA RICA
From early Spring to mid-Autumn the Costa Rican coastlines produces amazing swell, bringing back surfing pro's year after year. The area has a wealth of areas to practice hitting the waves; in particular, Tamarindo Beach – a half kilometre beach with warm waters welcoming beginners and experts alike.
SRI LANKA
Let's start with one of the most unknown, Sri Lanka. Make sure you head to Main Reef which is one of the most accessible options on the island. It is also only a 3 hour drive from Colombo and offers warm waters and incredible conditions for you to jump on your board.
Sri Lanka is relatively undiscovered but it won't take long before the secret is out and everyone will be heading here for the surf. Grab a hotel for next to nothing and whilst you are here you can explore more of everything this beautiful island has to offer including Hikkaduwa Coral Sanctuary which is home to more than 70 varieties of coral a few 100m off shore.
Flights to Colombo cost around $1,000 for a return trip from New York, Washington DC or LA.
THE PHILIPPINES
With over 7,000 islands, the Philippines make the perfect setting for surfers wanting to hit the waves. The country offers a tropical surfing paradise with warm weathers, waves to die for and uncrowded reefs.
The best time of the year to visit is July to November, and I would recommend Siargao Island, Catanduanes Island, Borongan, Baler, Badoc and San Fernando as the best cheap destinations to surf. Flights to the Philippines cost around $800 for a return trip from Miami, Honolulu or San Francisco.
THAILAND
Anyone who surfs knows that Phuket offers some of the best surfing in the world, and with cheap flights, cheaper accommodation and even cheaper drinks Thailand is popular with surfers from all over the world.
The best waves hit the Thai coast from May to September throughout the monsoon season and there is also lots to do including hiking, biking and relaxing. If you are a beginner head to Kata Beach or experienced then head to Pansea Beach.
Flights to Phuket cost around $750 for a return trip from San Francisco or LA.
MOROCCO
On the up, Morocco is offering surfer a new playground with surfing spots all up the coast from Agadir to Tangier. Say goodbye to the sweaty walks around the market at midday and instead hit the sea for a bit of action on the waves.
The best time to travel is from December to February, and you can find accommodation fairly cheap. Remember Morocco is a Muslim country and bring along your wetsuit so that you can cover up even when you are out at sea.
Flights to Morocco cost around $1,000 for a return trip from New York or Washington DC.
NICARAGUA
If you are an experienced surfer this is the place to go. Nicaragua has some of the best conditions in the world for adrenaline junkies and wave searches.
In this beautiful country, you've got warm waters, cheap food and accommodation, and year-round surfing. The "Papagayo Winds" as they are called, make for an adventure for surfers on the waves, or if you are new to it all, there are hundreds of surf camps dotted along the coast.
The organisation may be key to visiting here but once you have arrived it is well worth it!
Flights to Nicaragua cost around $300 for a return trip from Miami.
Where are your favourite places in the world to go surfing? I hope you enjoyed this post about Best Surf Spots in the World.
---
Thank you for reading and as always happy adventuring!
If you've enjoyed this post, please share it with me with all your friends and family!
Sophie X