Before arriving in New Zealand, we had no idea where to start. All we knew was that we had two weeks in New Zealand to explore both the South Island and the north island.
We had no idea what we would do, but we knew that two weeks in New Zealand would not be enough time to see this magical country. But like many others, we only had two weeks annual leave to spare so we booked two weeks in New Zealand made the most of our time to experience this magical country.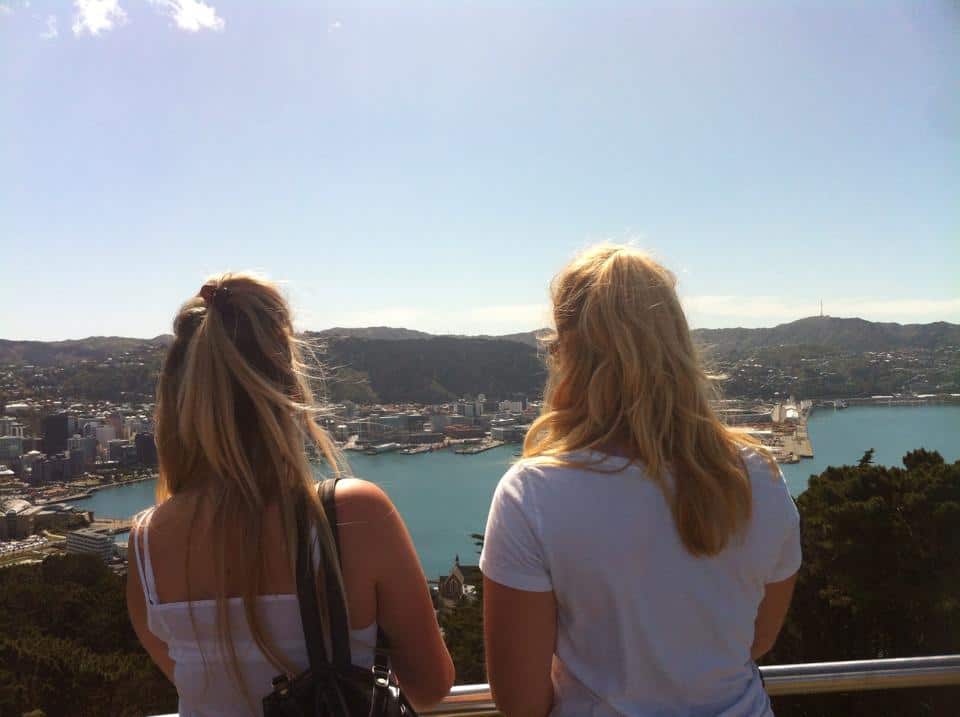 New Zealand top the lists of my favourite countries in the world, alongside Sweden and The Netherlands. And it's a favourite among tourists too… it's a country to opposites, calm relaxed bays, alongside bungy jumping into a canyon, weather that varies from hour to hour, and food so indulgent alongside juice bars and health retreats. Make sure you add a holiday to New Zealand to your bucket list now…
With its sweeping landscapes, adrenalin activities, and wilderness experiences it's got to be one of the best countries in the world.
If you want to find read more about my recommended places to visit in New Zealand, I've popped a post together.
Many don't know what New Zealand is in fact split into two separate islands, the North Island and the South Island. Here is my New Zealand Itinerary…
I travelled to New Zealand in October and because of the seasonal changes, we experienced two different sides to New Zealand, as we were down south near Queenstown at the end of ski season and winter.
We then made our way up north towards Auckland and the Bay of Islands where the weather got much better and we experienced sunshine and beach days. As I hit October cities and tourist spots became busier as many made their way to New Zealand for the summer season.
My favourite place was Queenstown, on the south island, as there were so many things to do in Queenstown!
New Zealand Itinerary
Top 10 Things to do in New Zealand
Bungy Jump in Taupo
Sailing in the Bay of Islands
Hell's Gate
Discover Maori Culture at the Tamaki Cultural Experience
A Winery Tour in Nelson
Whangarei Falls
Hobbiton
White Water Rafting on the Tongariro River
Hot Thermal Springs in Rotorua
Auckland's Sky Walk
New Zealand Itinerary
How to get to New Zealand
We started our journey to New Zealand on Monday and arrived in our destination on Thursday. Now if that isn't a long journey, I don't know what is?!Our journey to the other side of the world consisted of our first flight from London Heathrow to Dubai, UAE which took around six and a half hours. We then spent three hours in Dubai before boarding our flight to Bangkok which again took around seven hours. Once landed in Bangkok we then realised we had an EIGHT hour layover till our next flight! And it wasn't even the nice airport in Bangkok it was the crap one with no commercial food outlets or shopping. So, we just sat there for eight long hours…. Once it rolled around, we jumped on our third flight to Sydney, which took eleven hours… No words needed. It took forever! Literally. Once landed in Sydney we had a very quick turnaround to get back on the same plane and head on over to Christchurch, New Zealand. We then had an ultra-long stop, with a night in Christchurch before we boarded our fifth and final flight for six weeks to Queenstown!
Most airlines fly into Auckland International Airport in the north of the country. There are also international arrivals to Queenstown, Dunedin and Christchurch (in the South Island) and Wellington and Rotorua in the North Island.
New Zealand Itinerary
Where to stay in New Zealand
There are many New Zealand accommodation options when travelling to the country, and they suit every traveller's preferences and needs. The standard of accommodation in New Zealand is generally high compared to other countries, with an array of luxury lodges, backpacking hostels, homestays, motels, bed and breakfasts, New Zealand hotels and even back-to-nature camping.
The selection of accommodation in New Zealand is varied and diverse. When I visited New Zealand a few years ago I was backpacking so my budget was limited meaning we had to opted for the cheapest accommodation New Zealand had to offer hostels. This isn't so bad though, with New Zealand hostels offering some of the best hostels I've stayed in around the world. I stayed primarily with Nomad Hostels, Base Backpackers and Sir Cedrics, but there are other options too. However, if you've got a little more budget to work with, you can also get Auckland accommodation deals all year round.
For a real Kiwi experience, stay in a holiday house ('bach' in local slang), or a farm stay. And stay tuned, because I will be writing another post next week about the best hotels in New Zealand.
New Zealand Itinerary
How much will I need for two weeks in New Zealand?
As an approx.:
Hostel accommodation is usually between NZD $20-$30 a night
Then you'll need a minimum of NZD $10 to $25 a day for food and beverage
And then the activity options are almost endless.
So, say around: NZ $40 and then activities on top
So, make sure you have some money to travel around with, as the activities are endless. Sky diving is the most expensive, but you can save money by doing free activities on offer around the towns.
Here are a few tips to ensure you have enough money to experience amazing New Zealand:
Cook you own meals or cook with a group when staying in a hostel kitchen
Sometimes hostels will offer a cooked meal in the evening so take advantage
Take advantage of all the free activities on offer!
Ask drivers of buses and locals where the best places to eat are and the best!
When you do buy food make sure you get it from big supermarkets rather than the smaller stores
Put a limit on the alcohol spends whilst you are out in the pubs and bars
Keep an eye on your money and budget for each day and you should be fine. I have heard a variety of spends you'll need for a month, but they vary generally from around $900 to $1600. However, obviously this depends on how much you do activity wise and what activities you do but you are sure to find some cheap alternatives!
I will come back to this blog in October when I leave New Zealand and see how it compared!
New Zealand Itinerary
How to get around in New Zealand
I travelled with the bus tour company Kiwi Experience on my journey around New Zealand on their Super Funky bus pass. Kiwi Experience have a variety of passes for all kinds of budgets ranging from $100 to $1900. Kiwi Experience are a great way to see New Zealand without the added pressure of making the journey yourself. See http://www.kiwiexperience.com for more information.



2 Weeks in New Zealand
New Zealand Itinerary
Queenstown
Our first port of call in New Zealand was Queenstown, located in the south of the South Island. The Alpine ski town is a beautiful place with small cobbled streets and an incredible lake outside your door. The Skyline Gondola offered us amazing views of Queensland from above. My time there took in two days up at The Remarkables, a mountain range boasting some of the best beginner ski slopes you can find, a trip to Milford Sound with Kiwi Experience and a walk round the wonderful Queenstown Gardens.
New Zealand Itinerary
Lake Tekapo
From there I moved on to Lake Tekapo, a tiny town on the edge of Lake Tekapo (you'd have never guessed!) and I checked in to Lakefront Backpackers hostel. This small town is so small there is only one street and the famous Hot Springs. There wasn't a lot to do, but it was an extremely peaceful place with amazing views wherever you looked.
New Zealand Itinerary
Christchurch
The next day I arrived in Christchurch and bedded down at the YMCA. We would have stayed at Base in Christchurch however it has been closed following the devastating earthquake in 2011 and is yet to reopen. We wandered off into Christchurch, visiting the reformed Cathedral, Quake. City exhibition and new shopping mall made from shipping containers. The Quake City exhibition was truly brilliant, and it was heart-breaking to watch the videos and see the images of the devastation the 2011 earthquake left.
New Zealand Itinerary
Kaikoura
After another day on the bus and yet another early start we arrived at the Lazy Shag in Kaikoura. Kaikoura is also small town and the main attractions are a Dolphin Encounter tour or a Whale Watching tour. However, bad news, they were both cancelled the day I arrived, and I ended up sitting in the hostel relaxing instead.
New Zealand Itinerary
Picton
An early start, three hour Kiwi Experience bus to Picton and an atrocious ferry ride later we arrived in Wellington on the North Island. I headed to Cuba Street to see what was still open! Luckily the night market was open which was really good fun, with street food, music and lots of little stalls selling niche products.
New Zealand Itinerary
Taupo
Our fifth day on the road took us to Taupo located in the centre of the North Island. The best thing to do here is sky diving however if you aren't into that kind of thing, there are some beautiful walks around the lake, and you can also relax on the wonderful beaches near the town. I didn't get to see much of Taupo as I was only there for one night, but I would highly recommend it if you love your adventure activities and want some adrenaline added to your trip.
New Zealand Itinerary
Auckland
A super-duper long day on the bus eventually took us to Auckland! I immediately to see what New Zealand's biggest city had to offer. I grabbed dinner, had a few glasses of wine and then headed out for a walk around the city. Auckland is a beautiful city with lots to do and a lively atmosphere throughout! I also took a trip up the Sky Tower which was an amazing experience and provides amazing views across the city.
New Zealand Itinerary
Bay of Islands
As an added excursion to our trip we decided to take the bus up to the Bay of Islands also known as Paihia in the far north of the North Island. I only had 24 hours in Paihia due to my busy itinerary and unfortunately it decided to rain for most of my stay. I did however get on a boat tour when the weather improved and managed to see some of the beautiful beaches in the sun!
New Zealand Itinerary
Hot Water Beach
After 10 days of travel I started to head back down south, with my first stop being at Hot Water Beach to the east of Auckland. This is a huge summer destination in New Zealand and is based around a small township with a beautiful and unique beach – rated one of the world's best.
New Zealand Itinerary
Cathedral Cove
You can pop over to Cathedral Cove for amazing views and coastal walks and I am certain that in summer you could probably spend a week here. However, in spring, autumn winter it's only worth the over-night stay as the weather isn't great and we didn't even get to dig our own hole on the beach because of the tide.
New Zealand Itinerary
Waitomo
Our next stop was Waitomo. There is nothing here except the glow worms and the caves, so unless you are interested in either then it may not be worth stopping here. It also rained most of the day which meant there was even less to do had the sun been out. A cool place to visit but unless you are caving, I wouldn't stop here.
New Zealand Itinerary
Rotorua
The next day we then ventured on to Rotorua, the world famous geothermal town. There is a lot to do in this small town north of Taupo including Kiruna Park where you can wander round the springs and look at the geothermal activity, the Polynesian Spa where you can relax and chill out in their multiple natural springs. There is even a mud bath spa called Hells Gate where you can go and soak in natural mud before relaxing in their springs.
Rotorua is also home to the Maori culture and provides plenty of options for going to a cultural show – be careful though as some have a reputation for being touristy. I went on the Tamaki Tours trip and it was really good fun.
New Zealand Itinerary
Wellington
I then headed back down to Wellington and stayed three nights so I could really get a feel for this interesting city. Over two days I visited the national museum Te Papa and went for a hike up Mount Victoria which had incredible views across the city and surrounding areas. Wellington is prone to a lot of earthquakes as it is sits directly on top of a fault line.
New Zealand Itinerary
Nelson
Another excursion was stopping in Nelson, at the north of the South Island. I had family friends there, so I stayed with them for a weekend and got to see the real Nelson. A small but striking town south of the Abel Tasman, it isn't usually a stop for tourists but after visiting it now I would 100% go back on a return visit to New Zealand. I went on a boat, went paddle boarding, visited a vineyard, walked through the World of Wearable Art and had a BBQ overlooking the beautiful views of the coast.
New Zealand Itinerary
Kaiteriteri
After experiencing the wonders of Nelson, Kaiteriteri was just a quick stop before I headed on down the west coast. The town is the gateway to the Abel Tasman National Park and a beautiful stretch of coast across a huge bay. The views are gorgeous with beautiful beaches hidden all over the place. I had one morning here and sat on the beach near the hostel to relax after my busy schedule. Just remember to take sand-fly repellent.
New Zealand Itinerary
Westport
Next up was Westport, a cute little west coast town located just off the beach on the west coast. The scenery around this area is beautiful and even though the town doesn't provide much, it is a good place to relax and go surfing or paddle boarding. I did paddle boarding down a river and it was great fun!! I simply stayed overnight with Kiwi, but you probably wouldn't need to if you were on a tight schedule.
New Zealand Itinerary
Franz Josef Glacier
If there's one thing many do in New Zealand, it is climbing the Franz Josef glacier on the west coast of the South Island. With heli-hikes to the ice glacier daily (weather dependant) and plenty of walking to do, it would be easy to find things to do over a few days in the summer. The town is tiny, and I mean tiny, but it is still a lovely town. The climb itself was incredible and an amazing experience during my time in New Zealand.
New Zealand Itinerary
Wanaka
As I came to the end of my trip and back to where I started in Queenstown, there was one last stop in Wanaka. The town of Wanaka is basically a small Queenstown, set against Lake Wanaka with beautiful views of the surrounding area and in winter is a haven for skiers and snowboarders. The town is small, but in winter it is a great ski destination for any budding skier or snowboarder. I also visited Puzzle World which is apparently one of their main attractions minus the skiing. If I came back, I'd definitely spend a week here skiing in winter.
Overview
As we approached our final destination nearly two weeks later, I felt extremely content and pleasantly surprised at this amazing country. I found throughout my trip New Zealand managed to shock me with amazing views and incredible activities. I also went zip-lining in the rain and stayed at the great hostel Sir Cedrics! To celebrate the end of such an amazing month I grabbed a Fergburger and went and sat by the lake taking in the impressive landscape surround Queenstown.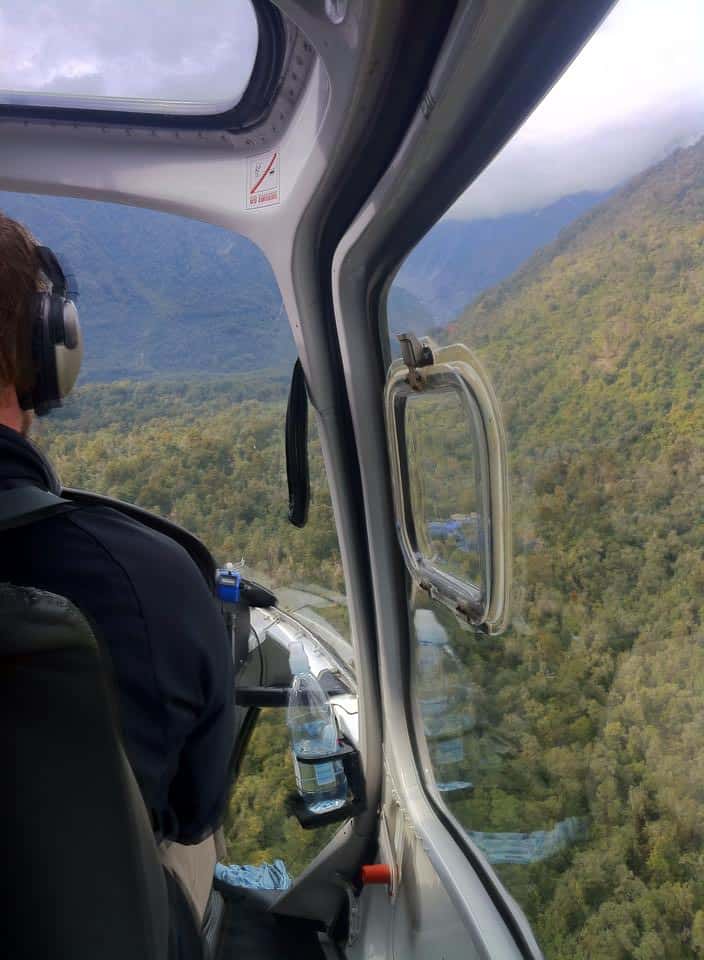 New Zealand Itinerary
10 Activities to do in New Zealand
Most people that travel to New Zealand aren't after the beaches and sun. Let's be honest they are after the nature and the beauty of the country, but also the adrenaline! Whether that activity is skydiving 15,000ft, hiking, luging or even white water rafting you are sure to find an abundance of activities for any type of adrenaline.
Bungy Jump in Taupo
Created in New Zealand, the bungy jump is a favourite amongst travellers to the country. The best places to do it is above the Waikato River. For centuries the people of Vanuatu have been leaping from tall towers with vine ropes attached to their ankles, but in the 1980′s commercial bungy jumping was developed by a group of Kiwi's and the rest is history… So, fancy a 47 meters high jump above the inviting waters of the Waikato River below? This is THE place to jump!
Sailing in the Bay of Islands
Located in the north island, the Bay of Islands is close to the northern tip of the country and is known for its world class sailing and a collection of over 140 islands. The Bay of Islands is known in New Zealand as being the paradise region where you can visit little beaches, eat ice cream, sunbathe, see dolphins and go cruising around the islands. A lot of people say in summer it is like heaven of earth! It is a subtropical micro-region known for its stunning beauty and history and its paradise for those that love beaches and water activities. The area encompasses 144 islands between Cape Brett and the Purerua Peninsula and includes the boutique of towns of Opua, Paihia, Russell and Kerikeri. With a coastline sporting four villages, including the charming town of Russell. When I was there last spring it was still quite cold, so we didn't much, but we did take a boat trip around the islands and stopped off on one island for a picnic. We also saw dolphins following the boat around the island.
Hell's Gate
The Hell's Gate experience includes a walking tour which you can do yourself by following the map or join a guided tour. The walk is a 2.5km natural geothermal walk past boiling mud, hot water pools in excess of 100 degrees centigrade, Kakahi Falls, the largest hot waterfall in the southern hemisphere, a mud volcano, sulphur fumaroles and a sulphur lake where you can touch the silky hot water and geothermal mud. Each mud bath contains in excess of 80 kgs of geothermal muds found in the local area of Rotorua. Before I dipped into the pool, I was told to carefully smooth the mud over my skin in order to benefit from the mud whilst I was in the pool. So obviously I started smearing it up my arms and over my face, quite literally everywhere, as I was eager to see if this stuff did anything. The mud was quite sloppy, and I felt like I had jumped into a pool of s**t, but it smelt quite nice and relaxed me. There is something odd about sitting in a pool of mud covered from head to toe, but it really is quite relaxing!
Annoyingly as I could have sat there all day, you are only allowed to stay in the mud bath for 20 minutes, and then must rinse off the mud in the cold shower next to the mud pool. The difference is certainly an experience in itself however I was told the cold shower helps to restore blood circulation to normal, before you go on to relax in the sulphur filled pools.
Discover Maori Culture at the Tamaki Cultural Experience
There are many cultural experiences around the world but this one is simply one of the best. They don't do it for the money and instead pride themselves on their culture and want to educate people to the world both past and present to their wonderful culture. The Tamaki village experience is an incredible evening out with friends as they talk to you about their traditions, get you involved with the cooking and then serve you up an amazing buffet meal. They love to share their culture and the Tamaki Village experience is the BEST cultural experience I have had.
A Winery Tour in Nelson
Hawke's Bay is the usual place for a winery tour but in recent years Nelson has also become a hit with tourists wanting to taste the Marlborough wine. It is one of New Zealand's premier wine regions and there is an abundance of wineries in the area. If you feel adventurous why not hire bikes and visit a few in a day… just be careful about drink biking!
Whangarei Falls
The 24 metre high Whangarei Falls is known as the most photogenic waterfall in all New Zealand. Because of its ease of access, picturesque bush setting, and guaranteed 365 days per year flow, it is a must see if you are in the Whangarei area. This spot makes for a good photo opportunity and a good rest stop if you've been on the road a while… Sit back and relax to the sound of the water hitting the rocks below.
Hobbiton
I am an out and proud Lord of the Rings geek and I have watched the films too many times to count on my hands. I love the three films and the new Hobbit film franchise that's been released over the past two years. And whilst I left Katie irritated as I quoted various quotes from the films it was a great day! This place was my favourite, throughout the whole trip I was looking forward to visiting Hobbiton and despite the weather we had such a fun day. You arrive on coach and get delivered to the Hobbiton village with your tour leader. They then lead you around the village, telling you where best to get photos and they also let you go into some of the hobbit holes. It is such a fun day out whether you are a LOTR fan or not!
Dotted across the flowing the hills were perfectly placed brightly coloured doors embedded into the hills, with small gates and shed like features. The circular doors and the little windows perfectly represented the LOTR films and outside each of the hobbit holes were items that represented the inhabitants of its hole. From wooden wheelbarrows to pegs and washing lines, the fronts of the houses were decorated with all things Hobbits.
White Water Rafting on the Tongariro River
If you're after a real wilderness experience, then go White Water Rafting on The Tongariro River. It's one of New Zealand's most famous rivers. It is also pretty spectacular and in between conquering each rapid, you will be witness to ancient beech forests, rainbow trout swimming upstream, breath-taking gorges, limestone and volcanic cliffs, and water so clean and fresh you could drink it.
Puzzling World
Stuart Landsborough's Puzzling World is a world-unique attraction with the theme of puzzling eccentricity! We decided to visit this unique place to take some amazing photos of the crazy buildings and toilets, the Illusion Rooms and the Great Maze, the world's first 'modern-styled' maze, which is a fascinating challenge for everyone. This remarkable attraction has entertained and amazed visitors for over 40 years and is apparently one of the most photographed places in all New Zealand. It's located in the heart of the breath-taking Southern Lakes region of the South Island of New Zealand.
As you enter you are immediately struck by the Leaning Tower of Wanaka and the crazy architecture of the four eccentric Tumbling Towers. The tower was been pulled out of the ground and is balanced on one corner at an unbelievable 53 degrees! The Leaning Tower of Pisa only leans six degrees. So, they've already beat that record! The next exhibition is The Great Maze, which is full of 1.5km of passages so allow 30 minutes to one hour to get around the maze. It took me 34 minutes to get around the entire maze and reach each of the four coloured towers. However, there are apparently emergency doors for those with limited time, patience or energy!
Hot Thermal Springs in Rotorua
When you visit Rotorua really take your time and take advantage of the thermal experiences everywhere. The steam even appears in the pavements and there are geysers fields, mud pools, fumaroles and hot springs. This thermal activity makes itself known in every corner of the city and is the reason for the area's famed sulphur scent. And one of the best thermal experiences you can have is at the world renowned Polynesian Spa, voted as a world top 10 spa – it is a wonderland of relaxation. Also head to Hells Gate for a real mud spa!
Auckland's Sky Walk
Hit up the Auckland skyline with only a safety harness attaching you to the tower… This tourist attraction is a great for anyone visiting Auckland. The one meter wide platform with no handrails includes a walk around the 360 degrees of the tower and is suspended 192 meters above the ground…with nothing but air on either side of you. You will need some balls for this one. People also jump from the tower so if this doesn't take your fancy and you go for Afternoon Tea instead be prepared to see a person's face appear in front of you every 20 minutes.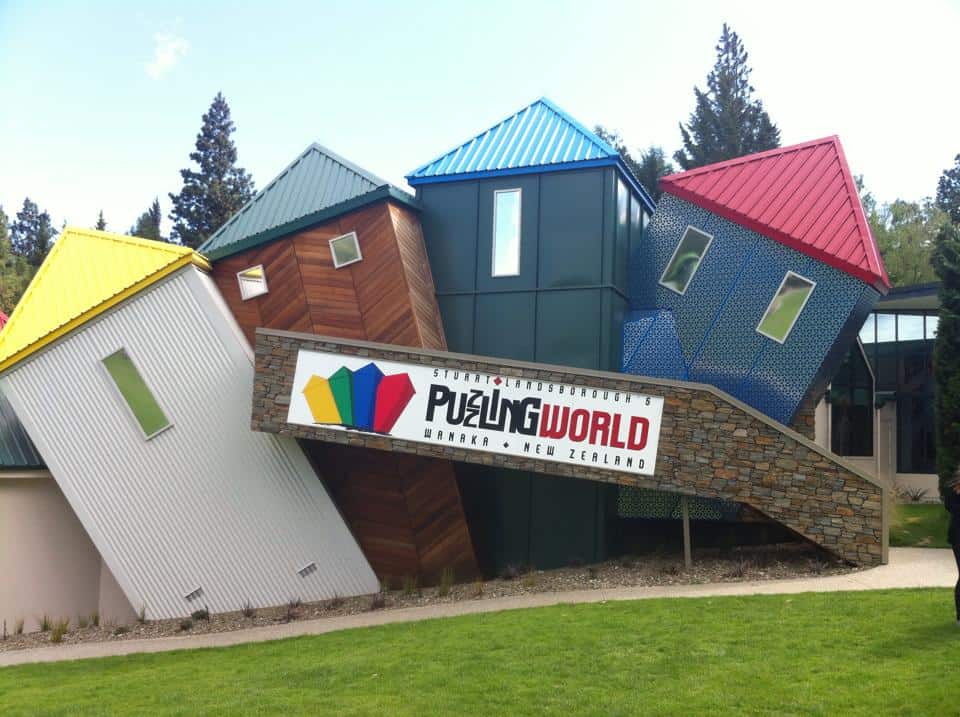 New Zealand Itinerary
Lord of the Rings Film Locations in New Zealand
If you've watched the LOTR films, you'll know how beautifully stunning the landscapes are. Any of the rolling hills in New Zealand could play host to The Shire, but some of the other landscapes are undeniably famed locations filmed across New Zealand.
LOTR showcased some of New Zealand's sheer beauty to the world, and now you can even visit the locations in person. Die-hard fans might want to consider a Lord of the Rings tour, which often includes costumes to re-enact scenes. Get your LOTR geek on!
Hobbiton
Hobbiton I hear you say! Yes, Hobbiton is a real place! You can potter around the village in The Shire, have a cider in the Green Dragon pub, have a little dance under the Party Tree, and even visit Frodo at Bag End. Many of the tours from Rotorua and Auckland visit this iconic set so make it a must do on your list.
Location: Matamata, Waikato, North Island
Te Anu
One of the more tense scenes from the films is set in the South Island's Te Anu, close to Milford Sound. It is the location for the Dead Marshes that Gollum leads Frodo and Sam through where they see the faces in the water. Creepy! However, it is a really beautiful place!
Location: Fiordland National Park, South Island
Mt. Doom
A must do for many walkers, hikers and even backpackers is hiking the famous Tongariro Crossing. Experience what it would be like to be Frodo and Sam and climb even closer to the fiery depths of Mordor. If you are feeling extra fit, you can hike up Mt. Doom itself, though be prepared – it's tough!
Location: Tongariro National Park, North Island
Milford Sound
Within the Fiordland National Park on the South Island is the location of Fangorn Forest, known for the scene in LOTR where Gandalf whistles for his majestic horse Shaowfax. It is also where Aragorn tracks the Hobbits' trail into the forest, and it is the home of the ents.
Location: Fiordland National Park, South Island
Putangirua Pinnacles
Creepily tall and leaving a daunting shadow across the valley, there is no mistaking that these battered pillars make-up the Dimholt Road that Legolas, Aragorn and Gimli took when they first encountered the Army of the Undead. New Zealand is famous for some of the most amazing naturally sculpted rocks and these are just some of them!
Location: Aorangi Ranges, North Island
Mt. Victoria
Located just outside of Wellington on the North Island, Mt. Victoria is a beautiful area with winding tracks and impressive scenery. It is filmed in LOTR in The Fellowship of the Ring when the Hobbits hide from the ring wraiths on the walking track. It is also where Merry breaks his carrot!
Location: Wellington, North Island
Kawarua Gorge
The Kawarau Gorge is home to both bungee jumping and canyon swinging, but it was also the same gorge filmed in LOTR, known as the Anduin River. It is the river that the Fellowship of the Ring paddled down to be greeted by the two giant statues on either side on the river. Unfortunately, the statues were added in post production, so they aren't there today, however, it is still spectacular.
Location: Queenstown, South Island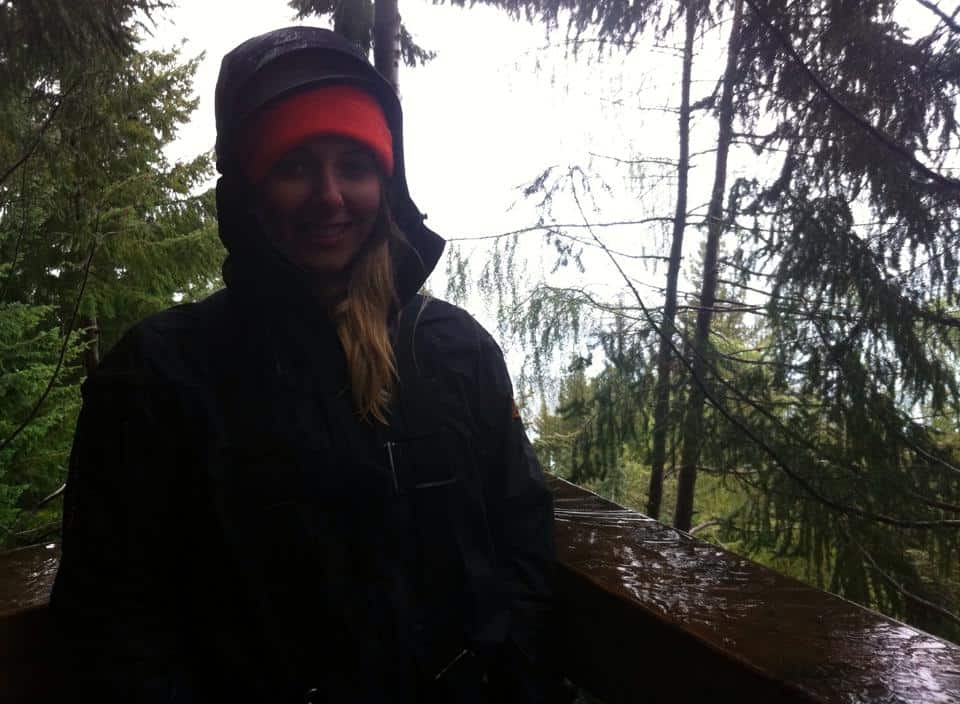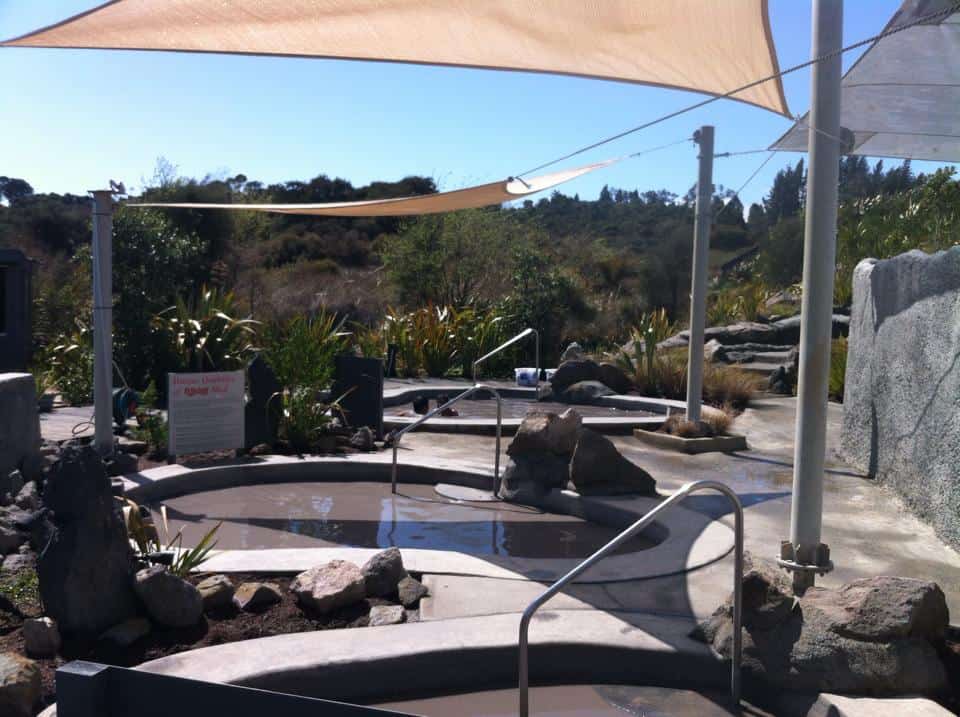 New Zealand Itinerary
11 Things to Pack for Travel in New Zealand
Some travel insurance – Get this as soon as you book your flights to ensure you are covered for your flights and your entire trip.
A visa – Essential if you plan on working here however if you are just travelling around you don't need a visa! Get on to it early though to make sure you are approved.
Your passport – Obviously otherwise you aren't going anywhere!
A reliable bank card/cash passport and some extra cash – Always carry some extra cash just in case but keep most of it on your cash card for safe keeping and to keep your figures in order.
Your ID – For those fun nights out and after you've had a few!
Jabs – New Zealand is pretty safe, but you shouldn't need any jabs to come backpacking in New Zealand. Make sure your up to date with all your others though and always seek doctors' advice if you are concerned.
A camera/action camera – You've all seen those videos online of people recording their trips on a GoPro or Sony Action Camera so why not do the same!
Lots of warm clothes – New Zealand's weather varies a great deal and especially in winter it is particularly cold especially in the South.
Something to sleep in – You won't need a sleeping bag, but you may need some warm sleeping clothes!
A sturdy backpack – To keep your stuff safe and one that isn't going to break after two weeks!
A few beach clothes i.e. Bikini/shorts – The North island is covered in lots of beaches and day trip where you can go or a swimming session
Other posts you may like:
Log cabins with hot tubs in the UK
Ultimate Guide to one week in Bali Itinerary
A Guide to Where to Stay in Bali
Gili Islands Accommodation: Backpacker Hostels to 5* Luxury
Regional Work: Working on a cattle station in Australia
Thing I Will Miss About Australia
Sign up to AirBnB with this link and receive a £23 off your first booking.
To receive my articles and reviews straight to your inbox SUBSCRIBE HERE.
Did you know I also vlog my trips? Make sure you subscribe to my YouTube channel so you get alerted when all my travel videos goes live… CHECK THEM OUT HERE
Thank you for reading and as always happy adventuring! If you have any questions about the destination please leave these in the comments below.
If you've enjoyed this post, please share it for me with all your friends and family!
Sophie X