Last month me and Katie headed off on our third adventure of 2018 to the wonderful city of York for a festive weekend in one of England's oldest cities. York is a city with Roman roots and a Viking past, almost exactly halfway between London and Edinburgh. Combining the best of its heritage with modern British life, you'll feel as if you've stepped back in time as you amble down intertwining streets lined with 13th-century walls, but its thriving cultural scene will bring you right back to the present.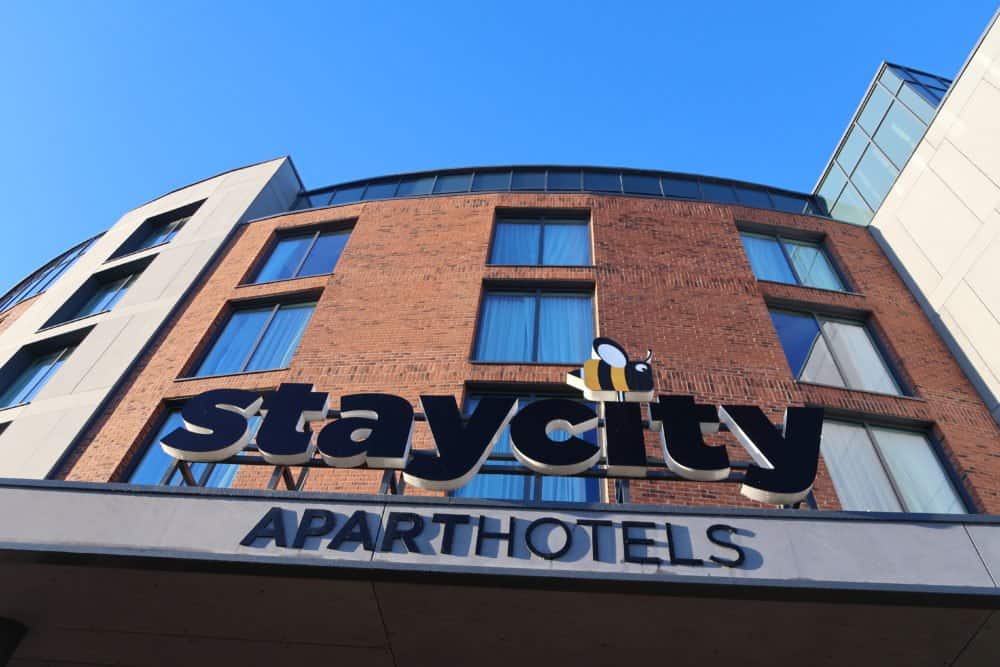 Weekend Break in York
Top 10 Things to do in York
York Minster
The Shambles
National Railway Museum York
Clifford's Tower, York
Jorvik Viking Centre
York city walls
The York Dungeon
Yorkshire Museum
Betty's Tea Room
York Museum Gardens
Weekend Break in York
Whilst we were there, we stayed at the wonderful Staycity York, just on the outskirts of the city for two nights in a two-bedroom apartment overlooking the city walls. There was an almighty selection of hotels when we first looked for York accommodation, however we opted for Staycity as it had a great location, and offered up apartment living, which we both love!
Conveniently located on Paragon Street, Staycity York offers 197 brand new apartments comprising of a mix of Studio, 1 bedroom and 2 bedroom apartments. Staycity York is adjacent to the city's popular entertainment venue, York Barbican, while also within very close proximity to the city centre and main transport links. It was only a ten minute stroll from Staycity York to the main tourist attractions in York, which meant it was easy to pop back to our hotel after a long day exploring the city, before we headed back out again for dinner and drinks in the evening.
Staycity Aparthotels are the perfect way to experience a new city – combining all of the advantages of a hotel with the comforts of home. The apartment is just like being in your own home – you can put your feet up in the living room, watch Netflix on the flat screen TV, browse the internet using the complimentary WiFi and help yourself to endless cups of coffee in the fully equipped kitchen. For breakfast we made full use of our kitchen, cooking up eggs on toast in the morning, and watching TV as the sun began to rose. There is also a Co Op convenience store below the hotel which was super useful for grabbing the essentials we needed e.g. wine, cheese….
Our apartment was a two-bed apartment, with ensuite bathroom in the double room, and further bathroom in the corridor. The apartment was decked out in a grey and white monochrome theme, with dashes of Staycity's iconic yellow throughout the apartment. They also had great modern bathrooms with a walk in rainfall shower and hand gel toiletries. Overall the apartment was great, and was exactly what we needed in terms of York accommodation for our weekend break away!
Staycity Aparthotels Paragon Street
Address: Paragon St, York YO10 4AH
Other posts that may help you:
The Best City Breaks for Couples
The Ultimate Guide to the Christmas Markets in Copenhagen
Best Vegan Restaurants in Malmo
Ultimate Guide to Columbia Road Flower Market London
Sign up to AirBnB with this link and receive a £23 off your first booking.
To receive my articles and reviews straight to your inbox SUBSCRIBE HERE.
Did you know I also vlog my trips? Make sure you subscribe to my YouTube channel so you get alerted when all my travel videos goes live… CHECK THEM OUT HERE
Thank you for reading and as always happy adventuring! If you have any questions about the destination please leave these in the comments below.
If you've enjoyed this post, please share it for me with all your friends and family!
Sophie X