New York City is one of the most iconic locations in the world and it can be difficult to figure out the best way to see everything the city has to offer by only spending 4 days in New York.
If you're pressed for time, this itinerary could help you experience some of the Big Apple's most famous sights, esteemed architecture and memorable attractions.
I have pulled together my favourite bits from my trip to the Big Apple a few years ago and to help you on your way here a guide to 4 days in New York.
So are you ready for your Weekend in New York?
One of my favourite things to do whilst in a city like New York is to organise tours and I love booking all of my activities with Klook. Klook is an awesome activity booking app and website, which gives you awesome access and discounts to some of the best experiences in nearly all cities around the world.
New York is a perfect example, as there are hundreds of activities you can book with them, including river cruises, helicopter rides and a visit to the Statue of Liberty, so keep reading to find out my favourites.
Here is my ultimate New York City Guide for you to use during your 4 days in New York…
DAY 1
Showcasing notable NYC attractions including the Empire State Building, Brooklyn Bridge and Wall Street, a guided tour is a great way to take in stunning views and learn your way around. The knowledgeable guides will deliver facts on each landmark, along with important information about the city.
Passengers can alight at most of the landmarks along the way and pick up the tour again on a later hop-on hop-off bus, as a ticket lasts for a full day.
Stop #2: Times Square
45 minutes
On any trip to New York you must visit the iconic Times Square. It's a mirage for the imagination with large LED screens, billboards and bright lit up shop fronts, on one of New York's busiest streets. It is most similar to London's Piccadilly Circus, if you've ever been to London and it's a great place to pick up souvenirs, and other items.
Stop #3: Intrepid Sea Air & Space Museum (Indoor Option)
1.5 hours
The Intrepid Sea, Air & Space Museum is dedicated to the exhibition and interpretation of history, science and service as related to its home aboard the aircraft carrier Intrepid, a National Historic Landmark. As you explore the Museum you will be able to examine original artifacts, view historic video footage and explore interactive exhibits. (Credit: Intrepid Museum)
And grab your portable 4G wifi rental so you can take all of the photos, and upload to Instagram straight away!
Stop #3: Landmark Cruise by Circle Line Sightseeing (Outdoor Option)
1.5 hours
This relaxing cruise is perfect for those seeking unparalleled panoramic views of the New York city skyline. You can luxuriate on board and soak up fun facts from the informative tour guides while enjoying the best landmarks of NYC, including the Statue of Liberty, Battery Park, Brooklyn Bridge, the Empire State Building and the United Nations.
Stop #4: The Met (Indoor Option)
2 hours
The Metropolitan Museum of Art of New York City, colloquially "the Met", is the largest art museum in the United States. With 6,953,927 visitors to its three locations in 2018, it was the third most visited art museum in the world. The MET is one of the world's largest art museums and is home to a wide variety of masterpieces, with exhibits ranging from renowned painters to contemporary sculptors.
Stop #4: Central Park Bike Tour (Outdoor Option)
2 hours
Central Park is an urban park in Manhattan, New York City, located between the Upper West Side and the Upper East Side. Central Park is the most visited urban park in the United States, with an estimated 37.5–38 million visitors annually, and one of the most filmed locations in the world. And if the sun is shining why not head off on a bike ride through Central Park across the 843-acre space with stop offs at the Cherry Hill fountain, Strawberry Fields, Belvedere Castle and Shakespeare Garden.
Stop #5: American Museum of Natural History
2-3 hours
The American Museum of Natural History, located on the Upper West Side of Manhattan, New York City, is the largest natural history museum in the world. (Credit: Wikipedia)
DAY 2
Stop #1: Food on Foot Tour
3-5 hours (depending on specific tour)
You're sure to work up an appetite while exploring NYC, and a Food on Foot Tour is the perfect way to continue sightseeing while indulging in the city's incredible culinary culture. Sample authentic local cuisine as you make your way across the city, from celebrity chef restaurants to ethnic eateries and rustic picnics, these guided tours are how to get a real taste of New York. These tours can run for as long as 5 hours, depending on the one you choose, so you may have to forfeit one of the other activities you have scheduled for the day.
Stop #2: Empire State Building
2 hours
You've got to visit the famous skyscraper in the world when you visit New York and that's of the Empire State Building. Here you can find some of the best views of New York, and grab that all important Instagram shot on the 86th floor where you can find an unobstructed city skyline.
Stop #3: High Line Park
45 minutes
The iconic High Line park is a hidden gem in the city offering visitors the opportunity to have a wander down the 1.45 mile line, from the Meatpacking District to West 34th Street. It's lovely to walk here on a summer's morning and take in the views of the city.
Stop #4: Top of the Rock Observatory
1-2 hours
Bring your afternoon to a close with amazing aerial views of NYC from the Top of the Rock Observatory. There are three floors allowing you to see many attractions across the city including the Chrysler Building, the Empire State Building, the Freedom Tower and Central Park.
Stop #5: Museum of Modern Art (MoMA) (Indoor Option)
2-3 hours
The Museum of Modern Art is one of the best creative spaces in the US, celebrating inclusivity, self-expression and diversity. The contemporary open building houses significant paintings, sculptures, drawings and photographs from world-famous artists, including Monet, Warhol, Picasso and Pollock.
Stop #5: Little Italy
2 hours
Little Italy welcomes a heavily tourist crowd to its high concentration of souvenir shops and traditional Italian eateries and bakeries. Tenement buildings, once home to the immigrants who settled the area in the late 1800s, line the narrow streets. Mulberry Street, the main thoroughfare, turns into a pedestrian mall on summer weekends. The area celebrates its heritage each September at the busy San Gennaro festival.
To get around New York during your trip why not hire a car for the duration, to make getting from place to place super easy. And you can also get a private airport transfer too when you arrive!
DAY 3
Stop #1: Statue of Liberty
1-2 hours
A trip to New York wouldn't be complete without a visit to two of NYC's most famous attractions – the Statue of Liberty and Ellis Island. Visitors can tour the grounds of Liberty Island before accessing exclusive areas of the colossal copper structure, including the Pedestal and Crown.
Stop #2: 9/11 Memorial & Museum
1.5 hours
The National September 11 Memorial & Museum is a memorial and museum in New York City commemorating the September 11, 2001 attacks, which killed 2,977 people, and the 1993 World Trade Center bombing, which killed six. It is an emotive but memorable experience, and in the museum there are several commemorative exhibitions featuring authentic artifacts, first-person accounts and spaces for reflection.
Stop #3: Battery Park
30 minutes
The Battery is a 25-acre public park located at the southern tip of Manhattan Island in New York City facing New York Harbor. It is bounded by Battery Place on the north, State Street on the east, New York Harbor to the south, and the Hudson River to the west. (Credit: Wikipedia)
Stop #4: Whitney Museum of Art (Indoor Option)
2 hours
This innovative museum plays an essential role in New York's art scene, with never-before-seen exhibitions celebrating artwork from established and upcoming artwork alike. The extensive collections cover everything from twentieth-century portraits to sculptures made just this year.
Stop #4: Brooklyn Bridge Walking Tour (Outdoor Option)
2 hours
Another landmark that can't be missed is the Brooklyn Bridge. Here you walk the impressive suspended structure that links Manhattan and Brooklyn, and stop off at the famous Brooklyn Bridge Park too for a quick stop off. And if you want to learn about the nearby DUMBO neighbourhood you should join a walking tour.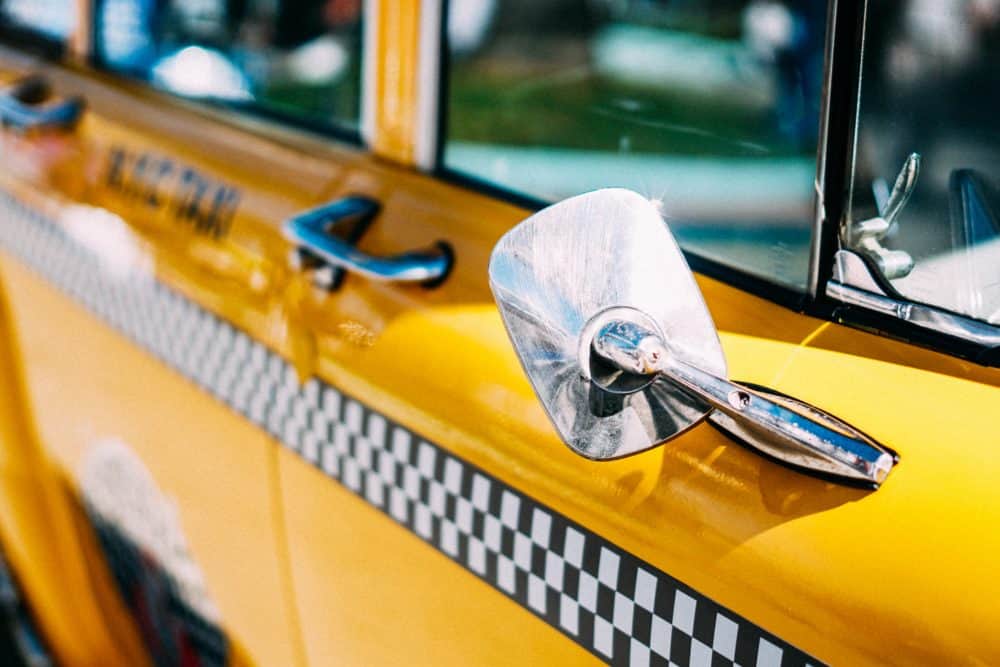 DAY 4
Stop #1: Wall Street
1.5 hours
Wall Street is one of the most famous financial districts in the world, and called so, because of the wooden stockade constructed on the northern boundary of New Amsterdam. Around Wall Street you will find many iconic businesses along along the 225-year old cobblestone street including The New York Stock Exchange Building, the Federal Hall National Memorial and The Wall Street Bull statue.
Stop #2: NY Botanical Garden
1-2 hours
Situated just a stone's throw from Midtown Manhattan, the 250-acre New York Botanical Garden showcases 50 breathtaking gardens, indoor rainforests and deserts, over 50 acres of native forest, picturesque waterfalls and rolling green hills.
Stop #3: Madame Tussauds
2 hours
Another wonderful activity to do with the family or as a couple, is visit the most famous wax museum in the world, Madame Tussauds. Here you can get up close to celebrities, monarchy and film stars. You can also indulge in some sweet treats from Dylan's Candy Bar and tackling zombies in the unique multi-sensory gaming experience.
Stop #4: Radio City Music Hall
1. 5 hours
Radio City Music Hall is an entertainment venue at 1260 Avenue of the Americas, within Rockefeller Center, in Midtown Manhattan, New York City. Nicknamed the Showplace of the Nation, it is the headquarters for the Rockettes, the precision dance company.
Stop #5: Catacombs by Candlelight
1.5 hours
End your day in the atmospheric catacombs that lay beneath the Basilica of St. Patrick's Cathedral. Within the 200-year-old church are crypts that memorialise prominent New Yorkers, including the Delmonico Family and General Thomas Eckert. Take the 90-minute tour and access areas that are normally off-limits to the public, including Manhattan's only Catholic cemetery.
Did you find this Travel Guide for 4 Days in New York useful?
---
Before you even book your trip to New York you've got to make sure you've got travel insurance for your trip! Travel insurance is essential for anyone heading to New York.
Consumer awareness initiative, Travel Insurance Explained advises holidaymakers to ensure they are buying a policy that is suitable for their needs and to not just opt for the cheapest one. Generally, the cheaper the policy the less it will cover.
A trip to New York is likely to cost you a small fortune so you want to make sure you are covered if you need to cancel. Generally, travel insurance companies will only cover cancellation for a limited number of reasons so look for one that offers cancellation for any cause – just in case!
Aside from cancellation, one of the key things to ensure you are covered for when travelling to the USA is medical expenses. Unlike the UK, medical treatment in the USA can quickly mount up. Most policies cover emergency medical expenses as standard but make sure you declare any existing medical conditions. If you don't, and you need medical treatment your claim is likely to be denied.
You can buy tickets to most of New York's attractions online, and usually, there is a discount. If you buying your tickets prior to your trip, make sure they are covered. Most travel insurance policies will not cover the cost of pre-paid tickets if you need to cancel your holiday, however, there are a few that will. Look out for cover for 'prepaid expenses that you cannot get back from another source'.
Take a look at Travel Insurance Explained for more information and really useful tips and advice.
Other posts that may help you:
The Best City Breaks for Couples
Beginner's Guide to Europe Interrail Routes
Copenhagen Chic at the Andersen Hotel
Best Vegan Restaurants in Malmo
Ultimate Guide to a Weekend Break in York
10 of the Best places to eat Brunch in London
The Best Weekend Trips in the UK
Sign up to AirBnB with this link and receive a £23 off your first booking.
To receive my articles and reviews straight to your inbox SUBSCRIBE HERE.
Did you know I also vlog my trips? Make sure you subscribe to my YouTube channel so you get alerted when all my travel videos goes live… CHECK THEM OUT HERE
Thank you for reading and as always happy adventuring!
If you've enjoyed this post, please share it for me with all your friends and family!
Sophie X