Thinking of booking a Sicily road trip? That's the best decision you've made this year.
Sicily is the largest island in the Mediterranean and although it is part of Italy it feels very different to the mainland.
Over the centuries the island has been invaded by Greeks, Arabs, French and Spanish, each leaving their mark. Today, if you look at the architecture, the people or the cuisine, the influences are clearly visible.
As well as this immense history, Sicily offers incredible natural attractions – a coastline studded with rocky coves and long sandy beaches; the interior has peaceful mountains for hiking and of course, there's Mount Etna, Sicily's ever-active volcano.
If you're visiting Sicily with kids, you will be welcomed everywhere – children are fussed over and entrance to many places is free to those under 18.
If you have come to Sicily for the cuisine you are in for a treat – as well as classic Italian dishes you will enjoy regional specialities – couscous in the west of the island; desserts flavoured with pistachios in the east and everywhere along the coast excellent seafood – swordfish and sardines are particularly popular.
With so much to experience, the best way to explore Sicily is by taking a road trip. Do not be put off by the thought of Italian roads or Italian drivers – Sicily is a much more laidback driving experience. Provided you do not try to drive a car in Palermo, you should be fine.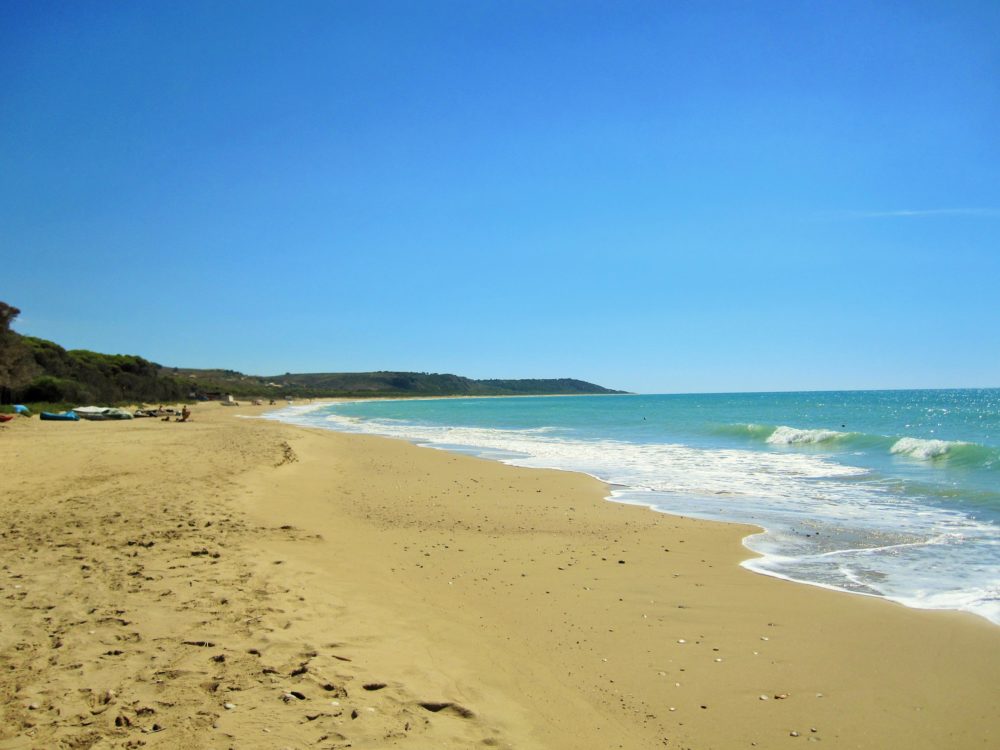 How to get to Sicily
Sicily has two main international airports – the capital Palermo in the west and the island's second city Catania in the east.
There are also two smaller airports, Trapani and Comiso which are served by several budget airlines. If you are visiting mainland Italy as well as Sicily, you have the option of arriving onto the island by rail from Naples – there is a ferry which transports the train across the Straits of Messina.
This can be done by day or on an overnight service if you fancy a bit of an adventure.
When is the best time to visit Sicily?
If you are coming to Sicily for a cultural holiday, avoid if you can the main summer months – it is extremely hot, particularly in August and the main tourist attractions can get busy.
Sicily has an amazing beach scene which is at its most lively in August when Italians traditionally take their summer holidays – so if you plan to spend a lot of time at the seaside, rather than on cultural pursuits, Sicily in August is great fun. If you are visiting Sicily with kids for a beach holiday, May, June and September are perfect. There are so many amazing things to Do in Palermo, especially during the summer months.
Photo by Jessica Biagini from Pexels
10-Day Sicily Road Trip
It would take a lifetime to explore everything that Sicily has to offer. However, this 10-night itinerary provides an excellent overview of the island including the capital city Palermo along with some of the island's most popular attractions.
Sicily Road Trip itinerary and distances
Palermo to Erice 120km
Erice to Agrigento 190km
Agrigento to Licata 45km
Licata to Ragusa 95km
Ragusa to Noto 55km
Noto to Syracuse 40km
Syracuse to Mount Etna 80km
Mount Etna to Taormina 60km
Taormina to Catania airport 55km
The Sicily Road Trip driving distances are not huge but the roads can be slow as most of them are single carriageways. If you get stuck behind a tractor, this might slow your progress somewhat.
Days 1 and 2: Palermo
2 night stay in Palermo
Start your Sicily road trip in the capital, Palermo. You're best off taking a taxi from the airport as the city can be tricky to navigate by car. Highlights include the city's cathedral – an amalgamation of different styles reflecting the history of the island and the Capella Palatina a beautiful Byzantine chapel decorated with exquisite mosaics.
Don't miss Palermo's street food scene – there are a large food market and many food stalls selling local delicacies ranging from offal sandwiches to pizza.
Day 3: Palermo – Erice – Agrigento
1 night in Agrigento
After your two nights in Palermo, try to make an early start and take a taxi to the airport to collect your hire car. As an antidote to Palermo, head to the tiny medieval hilltop town of Erice for lunch.
There's a series of hairpin bends winding their way up a steep hill from sea level and you're rewarded with stunning views across the coastal town of Trapani to the Egadi Islands. If you have longer than 10 days to spare, consider a couple of nights in this region so you can take a day trip to one of these enigmatic isles.
After lunch, hop back in the car and drive east to Agrigento. Your main port of call here is the famous Valley of the Temples, a well-preserved group of Ancient Greek structures.
Spend the night nearby so you can enjoy a visit to this complex early in the morning before it gets too hot.
Days 4 and 5: Valley of the Temples – Licata – Ragusa
2 nights in Ragusa
If you are visiting Sicily in the summertime, some of the best beaches in Sicily can be found along the island's southern coast.
If you have time after visiting the Valley of the Temples, drive the 20 minutes to Scala Dei Turchi beach – a stretch of sand backed by white stone "steps" carved by the sea and the wind over the centuries into the cliff face.
After visiting the temples and/or beach, drive east again to the Val di Noto region. If you fancy a gastronomic destination in which to break the journey, try the port town of Licata which has a good range of seafood restaurants including the Michelin starred Ristorante Le Madia.
From Licata, continue east to Ragusa, your base for the next two nights. This lovely town features a warren of interesting streets lined with beautiful Baroque palazzos.
Along with Modica, Ispica and Noto and several other towns, Ragusa was destroyed at the end of the 17th century by a devastating earthquake. The region was subsequently rebuilt in the grand Baroque style and is now a UNESCO World Heritage Site.
During your two nights in this region, ensure you try the interesting chocolate of Modica, best sampled at the Antica Dolceria Bonajuto. The Spanish introduced this grainy chocolate to Sicily back in the 16th century and its unusual cooking method lingers on today.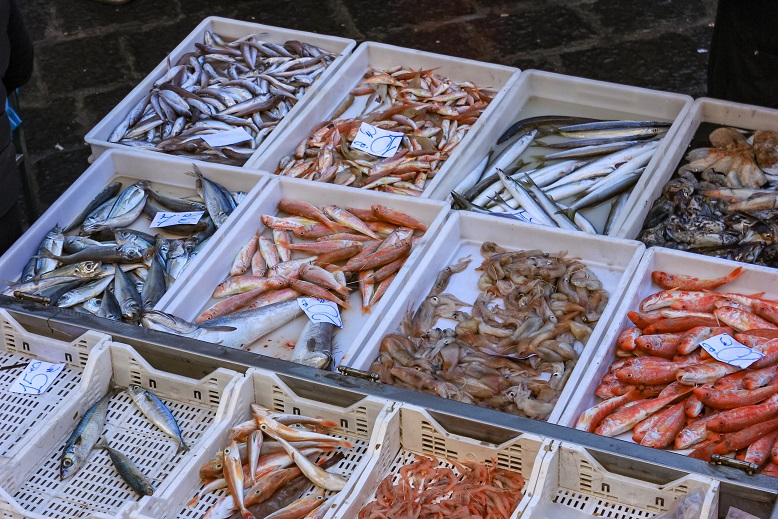 Photo by Daniele Putti from Pexels
Days 6 and 7 Ragusa – Noto – Syracuse
2 nights in Syracuse
From Ragusa, stop for lunch in Noto, another Baroque masterpiece, before continuing on to Syracuse. The old town of Syracuse, Ortigia is a delightful area to explore – narrow medieval streets wind their way either towards the waterfront or towards the central square Piazza Del Duomo.
This piazza, lined with Baroque palazzos and with the cathedral sitting centre stage, is the perfect place in which to indulge in a classic Sicilian dessert – brioche with granita.
During your two nights in Syracuse, ensure you take in a show at the traditional puppet theatre where knights and kings do battle against monsters.
Just outside the city centre is the brilliant Archaeological Park where highlights include remains of both Greek and Roman amphitheatres along with the interesting Ear of Dionysus – a manmade cave where the emperor was said to have listened to the wails of his prisoners using the impressive acoustics.
Day 8 Syracuse – Mount Etna – Taormina
3 nights in Taormina
After your stay in Syracuse, if you set off early you could visit Mount Etna and explore the otherworldly landscapes of this active volcano. There is a cable car to take visitors to the crater of the volcano but for a more informative visit, consider hiring a guide to take you to some of the more remote areas of the national park.
If you prefer beaches to mountains, there are some excellent stretches of sand along the coast close to Syracuse. Otherwise, head north to Taormina, a pretty clifftop town with incredible views across the Mediterranean Sea and towards Mount Etna.
Days 9 and 10 Taormina
Taormina is a truly delightful town in which to spend your last three nights. Aside from simply relaxing in one of the many cafes and restaurants, one of the highlights is a visit to the Greek Amphitheatre which overlooks the sea. There's also a cable car down to the beach below the town where visitors can walk out to the little island of Isola Bella, which is a small nature reserve.
Taormina is not built for cars so it's best to park the car outside the town in one of the dedicated car parks where there's a regular shuttle service by bus into the centre. At the end of your stay, it's an easy drive south along the coast to Catania airport where your road trip around Sicily is complete.
Photo by Daniele Putti from Pexels
Budgeting for a Sicily Road Trip
Expect to spend around €100 or more per night for hotel accommodation Or €20 for a hostel. For the most authentic experience, try staying in an agriturismo where possible – they offer excellent value and delicious home-cooked food. Car hire in Sicily will start at around €50 per day.
So what are you waiting for? Let's get that Sicily road trip booked!
If you on a bigger trip exploring more of Europe check out my guides to France, Germany, Greece, Iceland, Italy, Portugal, Spain and United Kingdom.
---
Author Bio: Annabel Kirk, owner of Smudged Postcard. After 10 years working in the travel industry selling and marketing holidays across the globe, Annabel decided to set up the Smudged Postcard blog to share her knowledge of family travel. The blog features adventure and cultural travel ideas with a focus on road trips and sustainable accommodation. Based in the UK, Annabel writes about where to travel in the British Isles with kids along with plenty of ideas for European holidays, with Italy being a particular focus. You can find Annabel on Facebook, Twitter and Instagram.
---
My Travel Tips and Recommendations
Flights
To book flights, I always use flight search engine Skyscanner, I regularly use the Everywhere tool to find the cheapest places to travel. It's how I get to travel so much all around the world. I find it the easiest way to compare flight prices across airlines and get the best deals.
Accommodation
For accommodation, I usually book most of my hotels or hostels through Booking.com. I love using this platform as it provides me with some amazing deals for accommodation all around the world. Or if you prefer, I also recommend using Airbnb. If you haven't signed up with Airbnb already, you can use this link to get £25 off your first visit!
Travel Insurance
Picking travel insurance that covers you in all eventualities is an essential part of planning a trip for every single person. If you can't afford travel insurance, you can't afford to travel. You never know what's around the corner.
Did you know I also vlog my trips? Make sure you subscribe to my YouTube channel so you get alerted when all my travel videos go live… CHECK THEM OUT HERE
Thank you for reading and as always happy adventuring! If you have any questions about the destination please leave these in the comments below.
If you've enjoyed this post, please share it for me with all your friends and family!
Sophie X