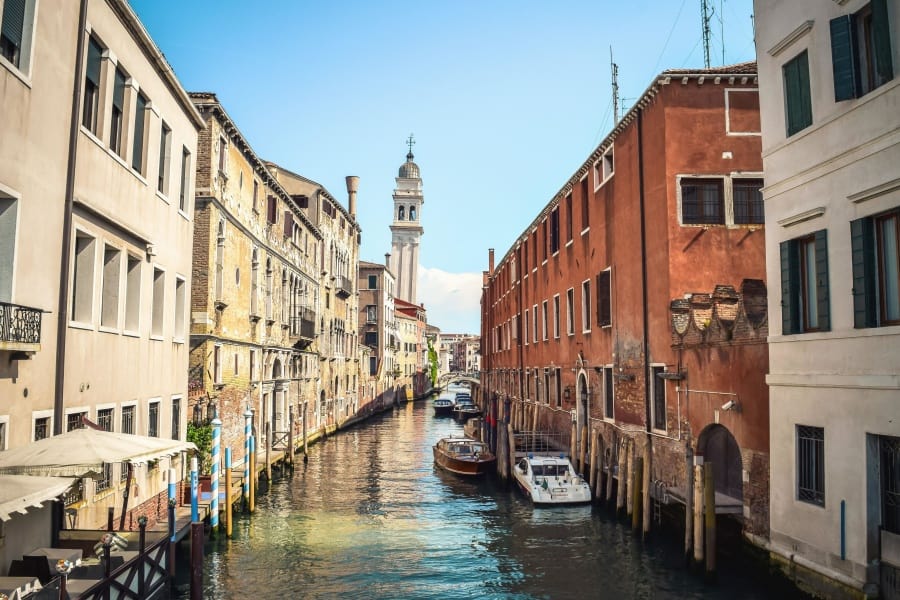 Planning and budgeting for backpacking Europe is so important if you want to visit everywhere you have on your bucket list. Assuming you are happy to use public transport and stay in dorm rooms in hostels, Europe is a great region to explore on a budget.Here is my guide to backpacking Europe on a budget.
Here is a breakdown of expenses so you know how much to budget for backpacking Europe!
Budget Flights Around Europe
Planning a trip to Europe on a budget is totally realistic and especially with the influx of new airlines popping up all over the place including Whizz Air, Pegasus and others. Flight prices are going down and more people are heading off on a trip to Europe. Flight needn't be the most expensive part of your trip anymore… Last month I posted all about train travel in Europe and this month I am looking at budget airfare in Europe.
Many people assume that flying around Europe is the most expensive way to get around but that is often not the case, and depending on the type of trip you want to do, often it's a great alternative to using the train, buses or taxi. With a little bit of research, and a lot of time spent finding the best routes, it can be the most affordable way to travel around Europe.
Fancy travelling around Europe in a motorhome? Check out this guide on how to tour Europe in a Motorhome. It includes where to park, essentials you need and much more.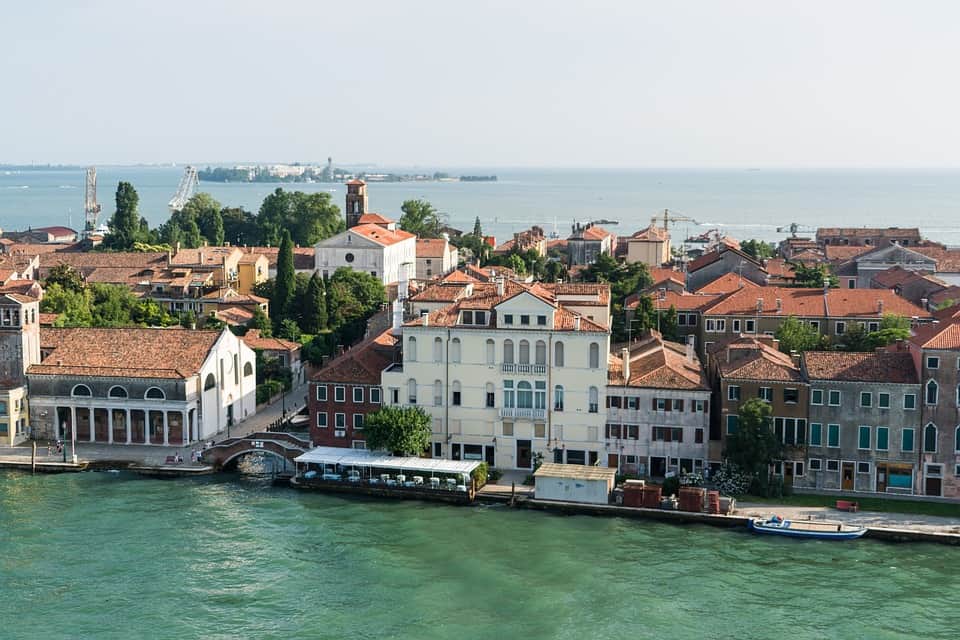 Transportation in Europe
Fifty sovereign states. 10,180,000 sq km. 738,200,000 people. The word 'Europe' does little to convey the diversity found within, which can make it a bewildering place to travel.
Europe is amazing and with its abundance of cultures, cuisines and access to transport, it's no wonder every man and his wife is heading off on a two-week itinerary to Europe at the moment. It is the place to go, with the continent being as big as Europe, there being over 50+ countries to explore and cultures varying over a few hundred miles. There is nothing better than Backpacking Europe.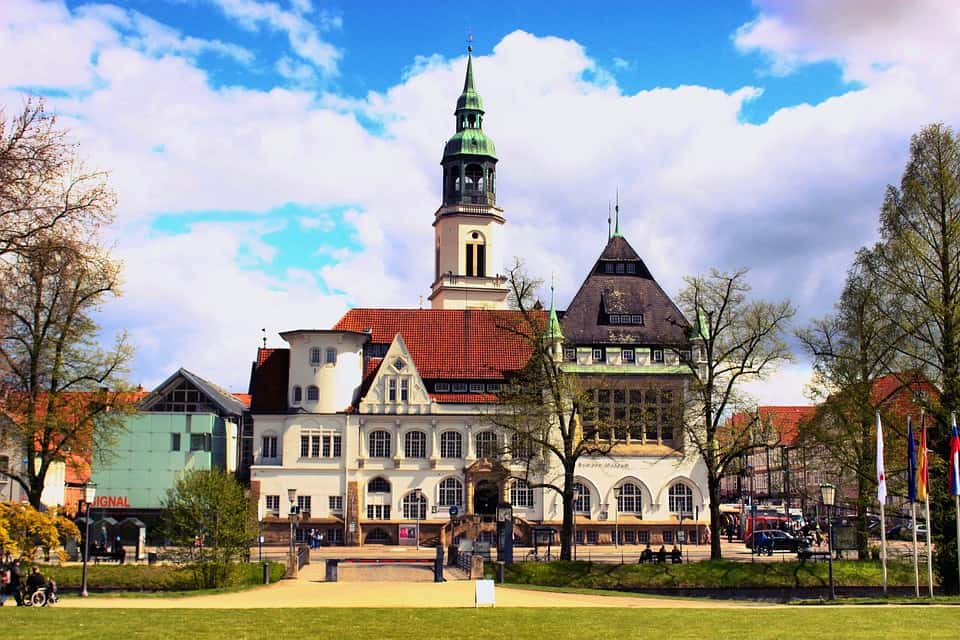 Daily Expenses, Accommodation & Activities
Now the pre-trip expenses are sorted, it's time to plan and save for the fun part. The exact backpacking through Europe costs varies depending on your location. Eastern Europe is significantly cheaper than Western Europe, especially in summer, and small towns are generally cheaper than big cities.
The most expensive part of your trip will be accommodation and food. It's likely most of your budget will go on these things simply because they are non-optional. You need somewhere to sleep every night and you need to eat and drink each day. But you can do it cheaper by using a few hacks and altering your experience to a more budget option.
Accommodation
Hostels are a great way for lower the cost of your accommodation significantly. They don't provide just a bed, they also provide a place to relax, cook and meet new friends. The cost may vary depending on the location and time of the year and popular destinations like Barcelona, Greece and Paris are very expensive in summer. You would expect to pay around £15-£20 for a hostel in London and similarly around €20–€30 in a city like Barcelona or Paris. As a rule, the further east you travel the cheaper accommodation, with a hostel in Budapest costing between €8–€15 per night.
Food and drink
I never seem to be able to scrimp on this one, as food is one of my favourite activities and it's also the best part about travelling Europe. From the pizza to the mezze, food is an integral part of any European trip.
There is no shortage of local, mouth-watering delicacies around every corner. However you can save yourself money by: 1) find out if your hostel offers breakfast – load up on this and treat yourself to lunch and dinner. 2) for lunch grab food from the local market or a street food stall and it'll save you lots of money on sitting down in a restaurant. 3) have a packed lunch every day – head to the supermarket and make up a load of meals at your hostel and package them in to Tupperware.
Sightseeing and attractions
Even when you are budgeting, there is no point going to all of these amazing places and then not seeing the attractions because you don't want to spend money. There's no point – but you can save money!
Lots of places in Europe are free for example – so head to those to spend the day there or get out of the rain over lunch. For example, nearly all of London's museums are free and, in Paris, all of the museums are free on the first Sunday of every month! Plus, nearly every hostel offers free city-by-foot tours. Most museums across London are free or operate on a donation basis.
You can also buy discount cards to certain cities if there are a few places you want to see in a short amount of time – by buying the discount card it'll save you lots of money on entrance fees to other places. And take your student card, if you've got one!
Best places to visit in Europe
If you are on a serious budget, considering which parts of Europe you want to visit can make a big difference to the budget that you will need to put aside. Surveys of some of the biggest cities in Europe show that Bulgaria, Romania and Serbia are among the most inexpensive places to travel for Backpacking Europe.
Several of the countries outside of the "European Union" zone have seen drops in the value of their currencies against the US Dollar, meaning that countries such as Croatia, Latvia and even Russia are also becoming more attractive backpacking destinations. You can get real bang for your buck with hostel beds commonly available for under $10 a night and inexpensive food at local restaurants and cafes.
Barcelona, Spain
Barcelona, the cosmopolitan capital of Spain's Catalonia region, is known for its art and architecture. The fantastical Sagrada Família church and other modernist landmarks designed by Antoni Gaudí dot the city. Museu Picasso and Fundació Joan Miró feature modern art by their namesakes. City history museum MUHBA, includes several Roman archaeological sites.
Highlights
Visit the magnificent Sagrada Familia – it is massive with a unique style. Considered the absolute must-see in Barcelona
Admire the architectural work of Gaudi with his emphasis on natural curves and patterns, creating the catalan modernism movement
Enjoy the light and music show at the Magic Fountain
Go to the top of the Tibidabo Mountain to admire Barcelona from above
Visit the Joan Miro Foundation to discover some of the artist's most iconic work
Reykjavik, Iceland
Reykjavik, on the coast of Iceland, is the country's capital and largest city. It's home to the National and Saga museums, tracing Iceland's Viking history. The striking concrete Hallgrimskirkja church and rotating Perlan glass dome offer sweeping views of the sea and nearby hills. Exemplifying the island's volcanic activity is the geothermal Blue Lagoon spa, near the village of Grindavik.
Highlights
Hallgrímskirkja
Harpa
Golden Circle
Whale Watching
Road trip around Iceland
The Sun Voyager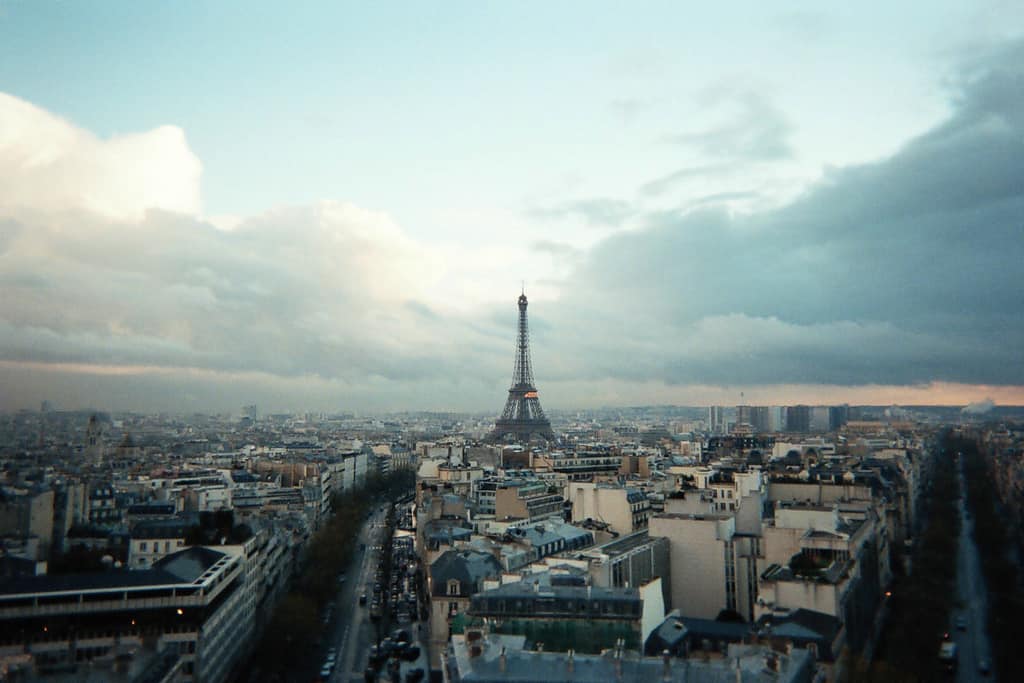 Paris, France
Paris, France's capital, is a major European city and a global center for art, fashion, gastronomy and culture. Its 19th-century cityscape is crisscrossed by wide boulevards and the River Seine. Beyond such landmarks as the Eiffel Tower and the 12th-century, Gothic Notre-Dame cathedral, the city is known for its cafe culture and designer boutiques along the Rue du Faubourg Saint-Honoré.
Highlights
Admire the iconic Eiffel tower and its impressive structure
Visit the Notre Dame Cathedral and travel back in time
Visit the underground world at the Catacombs
Admire the stained glass windows at Sainte-Chapelle
Get up to the Sacré-Coeur to look over Paris
Watch a show at one of the cabarets
Enjoy an evening cruise on the River Seine to see the lights of Paris
Feel royal at the Versailles Castle
London, United Kingdom
The British capital is one of the largest and most influential cities on the continent, and it has a wonderful variety and diversity that makes it a great destination. At its centre stand the imposing Houses of Parliament, the iconic 'Big Ben' clock tower and Westminster Abbey, site of British monarch coronations. Across the Thames River, the London Eye observation wheel provides panoramic views of the South Bank cultural complex, and the entire city.
Highlights
Tower Bridge
London Eye
Buckingham Palace
Big Ben & Houses of Parliament
Tower of London
Camden Market
St Paul's Cathedral
Harrods Department Store
Trafalgar Square
Madame Tussauds
Stockholm, Sweden
The cosmopolitan Swedish capital is set over three main islands, and has a good balance between a modern city center and historic sights, many of which date back centuries to the heyday of the Swedish empire. The old town is filled with narrow cobbled streets that are great to explore, while the Royal Stockholm Palace and Drottningholm are grand buildings, and you can see the maritime history on the restored warship at the Vasa Museum.
Highlights
Sip a hot chocolate in Stockholm's oldest square
Catch a ferry to the city's greenest island, Djurgården
Rummage the vintage stores in creative Södermalm
Taste Sweden's national dish at a meatballs restaurant
Get naked at Hellasgården's lakeside sauna
Verona, Italy
Verona is a city in northern Italy's Veneto region, with a medieval old town built between the meandering Adige River. It's famous for being the setting of Shakespeare's "Romeo and Juliet." A 14th-century residence with a tiny balcony overlooking a courtyard is said be "Juliet's House." The Verona Arena is a huge 1st-century Roman amphitheater, which currently hosts concerts and large-scale opera performances.
Highlights
Arena di Verona
Piazza della Erbe & Torre dei Lamberti
Juliet's Balcony
Piazza dei Signori & Loggia del Consiglio
Sant'Anastasia
Amsterdam, The Netherlands
This city of canals is one of the most beautiful cities in Europe and the center is a UNESCO World Heritage site (dating from seventeenth century). The relaxed atmosphere and friendly locals make it a great place to unwind. Known for its artistic heritage, elaborate canal system and narrow houses with gabled facades, legacies of the city's 17th-century Golden Age. Its Museum District houses the Van Gogh Museum, works by Rembrandt and Vermeer at the Rijksmuseum, and modern art at the Stedelijk. Cycling is key to the city's character, and there are numerous bike paths.
Highlights
Exploring the 165 canals
The Rijksmuseum
The Begijnhof
Brown Cafés
Anne Frank House
Vondelpark
Oude Kerk (Old Church)
Waterlooplein
Valletta, Malta
Malta is a nation known for historic sites related to a succession of rulers including the Romans, Moors, Knights of Saint John, French and British. It has numerous fortresses, megalithic temples and the Ħal Saflieni Hypogeum, a subterranean complex of halls and burial chambers dating to circa 4000 B.C. Valletta is the tiny capital of the Mediterranean island nation of Malta and also a walled city, established in the 1500s on a peninsula by the Knights of St. John, a Roman Catholic order. It's known for museums, palaces and grand churches. Baroque landmarks include St. John's Co-Cathedral, whose opulent interior is home to the Caravaggio masterpiece "The Beheading of Saint John."
Highlights
Valletta and the Three Cities
Comino Island and the Blue Lagoon
Mdina and Rabat
Sliema and St Julian's
Mellieha and Mellieha Bay
Ħaġar Qim
Blue Grotto
Dingli Cliffs
Rome, Italy
Rome, Italy's capital, is a sprawling, cosmopolitan city with nearly 3,000 years of globally influential art, architecture and culture on display. Ancient ruins such as the Forum and the Colosseum evoke the power of the former Roman Empire. Vatican City, headquarters of the Roman Catholic Church, has St. Peter's Basilica and the Vatican Museums, which house masterpieces such as Michelangelo's Sistine Chapel frescoes.
Highlights
Imagine ancient games at the Colosseum
Imagine how life was as you explore the Roman forum
Make a wish at the Trevi Fountain
Admire the many historical buildings, especially the pantheon
Visit another country: the Vatican
Ibiza, Spain
Ibiza is one of the Balearic islands, an archipelago of Spain in the Mediterranean Sea. It's well known for the lively nightlife in Ibiza Town and Sant Antoni, where major European nightclubs have summer outposts. It's also home to quiet villages, yoga retreats and beaches, from Platja d'en Bossa, lined with hotels, bars and shops, to quieter sandy coves backed by pine-clad hills found all around the coast.
Highlights
Ibiza Town
Ses Salines Area
Trucador Peninsula
The famous nightclubs
Sant Miquel de Balansat & Around
Santa Eulària des Riu
Which is your favourite? Let me know in the comments!