Are you ready for an adventure?
Outdoor Adventure Girls big weekends are designed to give you the time to reconnect with yourself, get outdoors in nature and connect with other women.
We now host OAG retreats all over the UK throughout the year, this being our second weekend away, with more to come in 2022.
OVERVIEW
Outdoor Adventure Girls – BIG WEEKEND #2 Peak District
DATE: 25-27 February 2022
LOCATION: Peak District
ACCOMMODATION: YHA Hartington Hall
PRICE: £200 per person
TICKETS ON SALE: 3 January 2022
⭐︎⭐︎⭐︎⭐︎⭐︎
THE LOCATION
For Outdoor Adventure Girls – BIG WEEKEND #2 we are heading to the beautiful Peak District, at the southern end of the Pennines.
It is a stunning place to visit with much of it is upland above 1,000 feet and its highest point being Kinder Scout. Despite its name, the landscape has fewer sharp peaks than rounded hills, plateaus, valleys and limestone gorges (hence the name of many of it's peaks being know as "edges").
The National Trust owns about 12% of the land in the national park, including its three estates (High Peak, White Peak and Longshaw) and other significant areas at Derwent Edge, Hope Woodlands, Kinder Scout, Mam Tor, Dovedale, Milldale and Winnats Pass.
⭐︎⭐︎⭐︎⭐︎⭐︎
THE ACCOMMODATION
Our accommodation for the weekend is the stunning YHA Hartington Hall, a beautiful 17th-century manor house in Hartington, Derbyshire.
You can expect log fires, oak panelling and plenty of original features making this 17th century manor house perfect for weekend breaks in Derbyshire. The accommodation is in a lovely, unspoilt area of the Peak District and makes for a great location for walking, cycling, kayaking and more.
The accommodation has an array of options but for this weekend we will be hiring 14 x 4-bed dorms for our group. If you would like to have your own room, this is an option, but comes with a single supplement of £30 per person, per night (see below).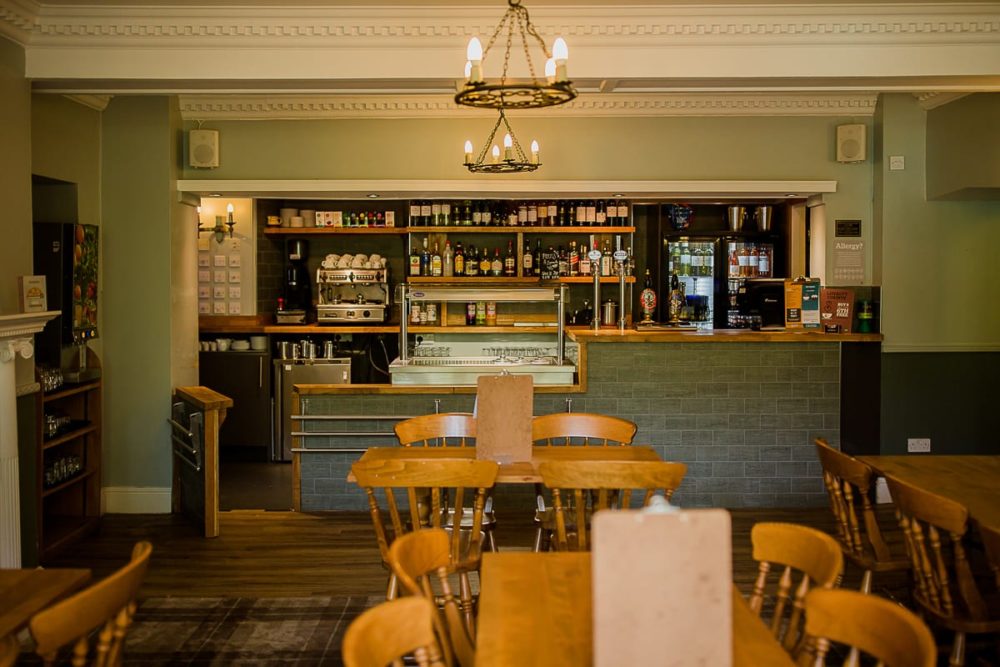 THE SCHEDULE
Please note that this is subject to change, but will give you an idea of what to expect.
⭐︎⭐︎⭐︎⭐︎⭐︎
Friday 25 February
5pm onwards: Check in
6pm-7:30pm: Welcome circle
7:30pm: Welcome dinner
⭐︎⭐︎⭐︎⭐︎⭐︎
Saturday 26 February
9am: Breakfast at YHA Hartington Hall
10am: ACTIVITY #1
1pm: Packed lunch
2pm: ACTIVITY #2
5pm: Free time to find a cosy corner and read or spend time connecting with new friends on the retreat
7pm: Dinner
⭐︎⭐︎⭐︎⭐︎⭐︎
Sunday 27 February
9am: Breakfast at YHA Hartington Hall
9.30am: Check out
10am: HIKE – TBC
2pm: Sunday lunch at the local pub
4pm: Depart
⭐︎⭐︎⭐︎⭐︎⭐︎
THE PRICE
£200 per person (see below what's included)
Single room supplement: £30 per person, per night – total £60 extra per person.
WHAT'S INCLUDED
2-nights accommodation
2 x breakfasts
2 x dinners
1 x Sunday pub lunch
2 x activities (1 x hike plus another TBC)
⭐︎⭐︎⭐︎⭐︎⭐︎
WHAT'S NOT INCLUDED
Travel to and from the weekend
Saturday lunch – bring a packed lunch
Extra food and drink whilst outside of the venue
*Rooms will be allocated randomly unless you request to share with someone.
⭐︎⭐︎⭐︎⭐︎⭐︎
TO BOOK
Email [email protected] to book your spot
I can't wait to host you on another OAG big weekend!
---
Terms and conditions
To book your spot on this trip you must make payment of £300 via the methods suggested (BACS or Stripe). If the weekend is cancelled by us due to circumstances either in or out of our control, you are entitled to a full refund (this includes if we go into lockdown because of the pandemic).
If you need to cancel your place on the trip in the four weeks prior to the trip taking place, you will receive a 50% refund of the total amount paid (£100). If you need to cancel your place on the retreat in any less time than 4 weeks before the retreat taking place, you will not receive a refund.
Each member who attends are attending at their own risk. Outdoor Adventure Girls UK and the meetup event organiser does not accept responsibility.
Your data (information you give as part of booking the trip) will be stored for the basis of this event only and all information and personal data will be deleted within 30 days of the event ending. It will not be shared with anyone else and is to ensure you are safe during the trip.