Last Updated on
Ever since my blog started in 2010, I have been showing how accessible travel is around a 9-5 job. And with the new year, and another 12 months to explore, I wanted to show you yet again how you can grab life by the horns and start ticking off those bucket list experiences.
Anyone who works a nine to five will agree that there's nothing quite as precious as our 28 days (the UK average) of annual leave. So it's incredibly important we make the most it….
It's a predicament that has indefinitely crossed your mind: how do I travel around the world whilst holding down a full time job? In the least braggy way possible (!), I've achieved exactly that – and will continue to tick off my bucket list and explore the world, whilst having a stable income, too.
You hear stories of people who quit their job, sell their house, pack their bag and head off to travel the globe, but it's just not always realistic for those that have a mortgage to pay, a job you love, or a base you want to keep.
The tradition to take a two-week holiday is dwindling, with more people than ever opting instead to take advantage of their annual leave; ensuring they coincide their travel plans with bank holidays, long weekends, and Christmas holidays.
In 2019 I went on 15 adventures, all across the world, from my home country England, to the far reaches of The Maldives, back to Lisbon for a summer weekender, and then ended the year with a festive trip to Budapest.
I took 27 flights, 2 cruises and one speed boat.
And more impressively I travelled for 56 days, with only 28 days annual leave.
I perfectly planned my weekends, bank holidays, annual leave and time in lieu, all so I could head out on even more adventures than ever before.
And you always need to remember, there's no need to quit the job, pack up your life and head to the hills. You can still travel all year round, and see those incredible places around the world, with a full-time 9-5 job. Even with only 28 days' annual leave you can actually double your leave in 2020 using these simple organisational planning tricks.
From fitness in the dramatic Swiss Alps and weight-loss amid the volcanic mountains and iconic rice paddies of Bali to active mindfulness in Ibiza, these destinations emanate the best of what wellness travel has to offer. With a little strategic planning around the 2020 bank holidays (and maybe an understanding boss), ditch the desk for longer and go to one or more of these exciting destinations. I've already pulled together my list of destinations to travel to in 2020, so check it out…
Luckily, it looks like the 2020 calendar is set up so it is possible for us to get up to 60 days off work while using just 28 annual leave days, though once the secret is out, you'll have to beat your colleagues to it!
Top tips for maximising annual leave in 2020
Plan 3-6 months in advance
Book of your annual leave ASAP
Work your adventures around bank holidays
Go off peak when flights and accommodation is cheap
Only take annual leave for holidays (no life admin!)
Go to lesser known destinations
Try to travel within 3-4 hours of your home airport to maximize time in the destination
If you can buy more annual leave!
Take unpaid leave (but remember to budget!)
Prioritise travel above material objects!
TAKE 8 DAYS OF ANNUAL LEAVE AT EASTER FOR 16 DAYS OFF WORK
BOOK OFF: April 6, 7, 8, 9 and 14, 15, 16 and 17
Easter is always a good time to bag a solid chunk of time off work without using up all of your annual leave, and it's no different in 2020. Good Friday and Easter Monday fall on the 10th and 13th April next year, so if you take between 6th-9th April and 14th-17th April as annual leave, you'll be out of office from 4th-19th April, thanks to the added days from weekends. By taking the four days after Easter Monday off, you can treat yourself to a 10-day holiday.
OR TAKE 4 DAYS ANNUAL LEAVE FOR 10 DAYS OFF WORK
BOOK OFF: April 14, 15, 16 and 17
By Easter, Brits are usually ready for a holiday after the relentless UK winter. The best way to make the most of your annual leave days is to utilise the days off around the Easter weekend. By taking the four days after Easter Monday off, you can treat yourself to a 10-day holiday.
TAKE 4 DAYS OF ANNUAL IN MAY FOR 9 DAYS OFF WORK
BOOK OFF: May 5, 6, 7 and 8
Our May Bank Holiday will be changed slightly in 2020, with the first one being moved from Monday to Friday. Makes no difference to your holiday though, as you can simply take between 2nd-5th May as holiday and you'll have from 2nd-10th May off.
TAKE 4 DAYS OF ANNUAL LEAVE FOR 9 DAYS OFF WORK
BOOK OFF: May 26, 27, 28 and 29
And There's a second Bank Hol in May, but unfortunately a week in between the first. However, if you fancy two holidays (why not?) book off 26th-29th May as annual leave to get 23rd-31st May as holiday.
**ANY BANK HOLIDAY**
BOOK OFF: Any Tuesday, Wednesday, Thursday and Friday after the bank holiday weekend
Take your pick of the Early May, Spring or August bank holiday and turn it into a week-long jaunt to some place new. By taking four days off following the bank holiday (or before if you choose the Early May bank holiday), you can turn these four days annual leave into a nine-day vacation.
TAKE FOUR DAYS OF ANNUAL LEAVE IN SEPTEMBER FOR NINE DAYS OFF WORK
BOOK OFF: September 1, 2, 3 and 4
The August Bank Holiday falls right at the end of the month on Monday 31st August, so if you take 1st-4th September as annual leave you'll get 29th August – 6th September off to book a late-summer trip. By taking four days off following the bank holiday (or before if you choose the Early May bank holiday), you can turn these four days annual leave into a nine-day vacation.
TAKE 7 DAYS OF ANNUAL LEAVE OVER CHRISTMAS FOR 16 DAYS OFF WORK
BOOK OFF: December 21, 22, 23, 24, 29, 30 and 31
Christmas is the time to really maximise your holidays in 2020, as the festive days off fall in such a way that we're already given a lovely three off. If you book 21st-24th December and 29th December – 1st January as holiday, you'll get from Saturday 19th December to Sunday 3rd January as holiday. Considering Christmas falls on a Friday this year and Boxing Day will be recognised the following Monday, simply take four days off during the week before Christmas and three days off the following week. As New Year's Day falls on a Friday, it means you won't be back at work until January 4, 2021.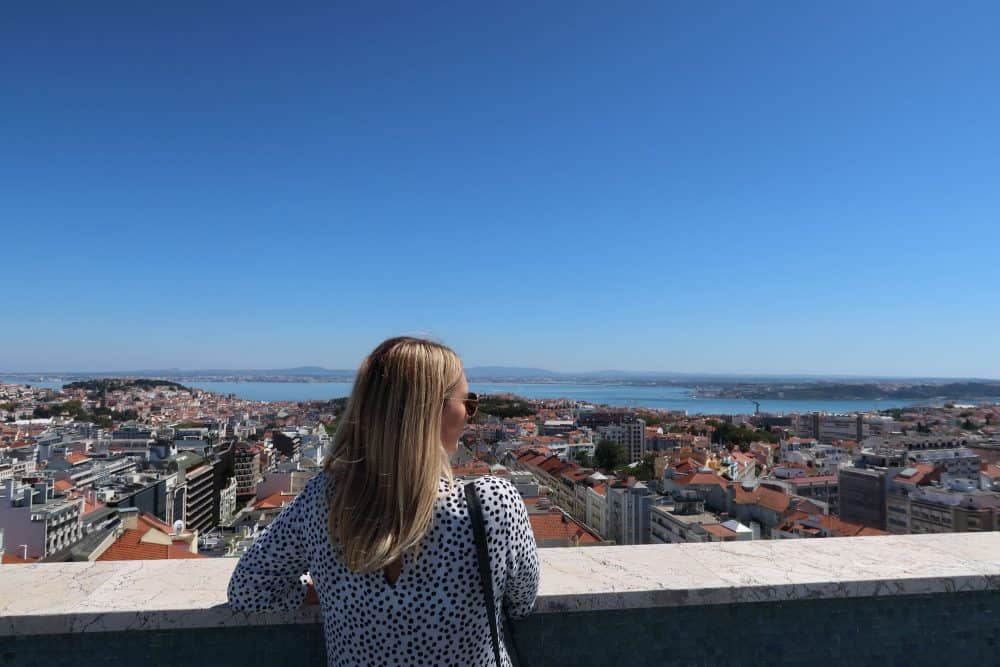 Other posts that may help you
My favourite travel itineraries:
Festive Things to do in London at Christmas in December
Ultimate Guide to one week in Bali Itinerary
Visit Lisbon: 9 Day Trips from Lisbon
How to spend 5 days in Switzerland Itinerary: Basel, Zurich and Lucerne
Ultimate Guide to Honeymoon in The Maldives
Berlin City Break: How to spend a Weekend in Berlin Germany
Thank you for reading and as always happy adventuring!
If you've enjoyed this post, please share it for me with all your friends and family!
Sophie X