A lot of you will already know, Thailand is one of my favourite countries, and it's 80% because of their amazing food and 20% because of the friendly locals. When I heard about Giggling Squid Berkhamsted, I knew I had to drop in and try their amazing array of Thai dishes, in a quirky and relaxed atmosphere.
Giggling Squid Berkhamsted is the brainchild of husband and wife team Andrew and Pranee Laurillard, and was first set up in the basement of a fisherman's cottage in Brighton back in 2002 and since they have opened 29 restaurants up and down the country with Berko being their 18th restaurant serving incredible Thai fusion cuisine. The location, in one of the town's most historic buildings, added to the ambience, which has been impressively refurbished and a features beautiful décor.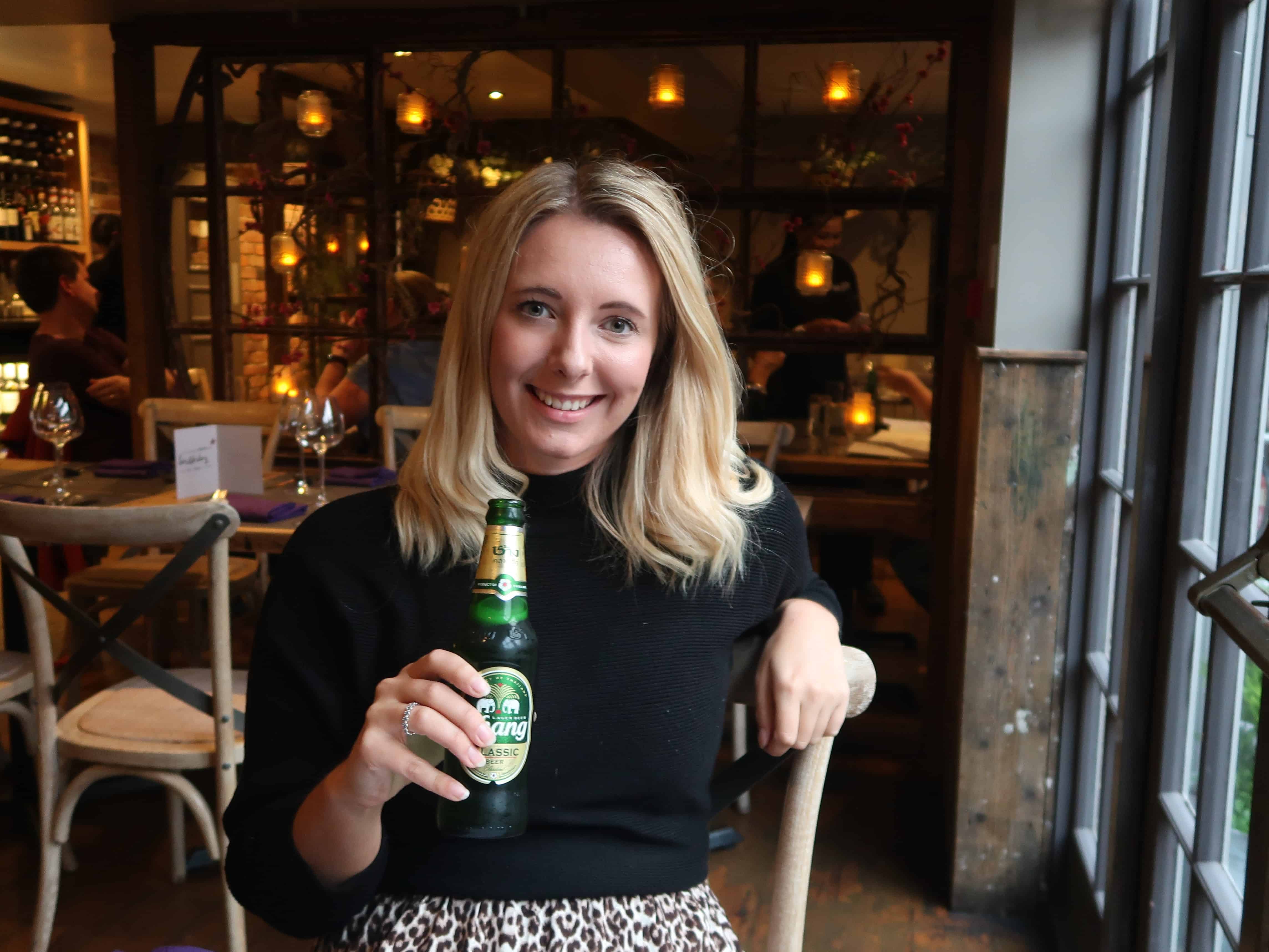 Giggling Squid Berkhamsted
Their idea was to cook simple, rustic, fresh Thai food with a menu that felt like customers were eating home-cooked Thai like they do at home in Thailand. Their lunch menu circles around a tapas sharing style, whilst their evening menu includes more unusual dishes and flavour combinations. Their Head chef, Don Sitthichai, who trained at the five-star Dusit Thani Hotel in Bangkok. is not afraid to experiment, and in turn their food brings alive some of Thai cuisines most quirky flavour combinations.
For starters, we opted for a couple of sharing dishes; I opted for the Vegetable Spring Rolls, which were delicious, crispy and flavoursome. They were filled with shredded mixed vegetables and served with homemade sweet chilli sauce (£5.95). Whilst Theo opted for the GS famous, Salt & Pepper Squid. The tender squid was lightly coated in flour and then deep fried until it fluffs up, with a scattering of salt, ground black pepper, spring onion and sliced chilli (£7.25).
Giggling Squid Berkhamsted
And then, as if it couldn't get any better, for my main course, I opted for a Paneang Curry, a form of red curry, similar to Thai Red Curry, with thickened coconut milk and strong fragrant flavour from spices and sliced lime leaves (£10.95), with a side of coconut rice.
Theo opted for the famous Giggling Squid Crying Beef (£15.95), which incorporated grilled sirloin steak marinated in Thai herbs and accompanied with a dipping sauce, all served on a hot plate, which you cook your vegetables on at the table. Dishes were presented beautifully throughout, and the whole experience was lovely. And to top off our amazing mains, we also order a Chicken Pad Thai for the table (£7.95)
Desserts looked tempting, sadly I had no room but Theo did treat himself to the Prosecco and Muddled Berry Cheesecake with a light, fruity texture and buttery biscuit base (£5.95.)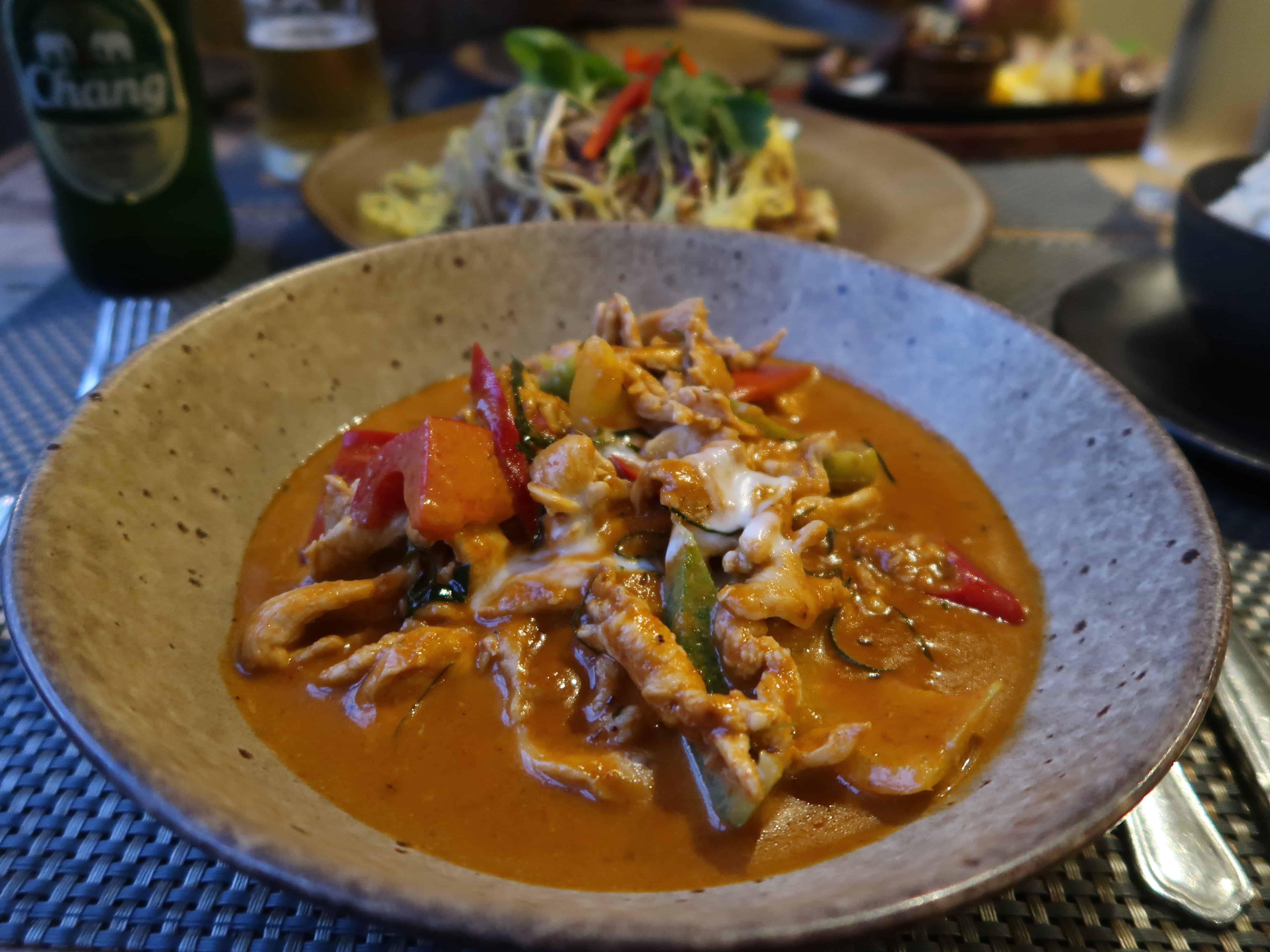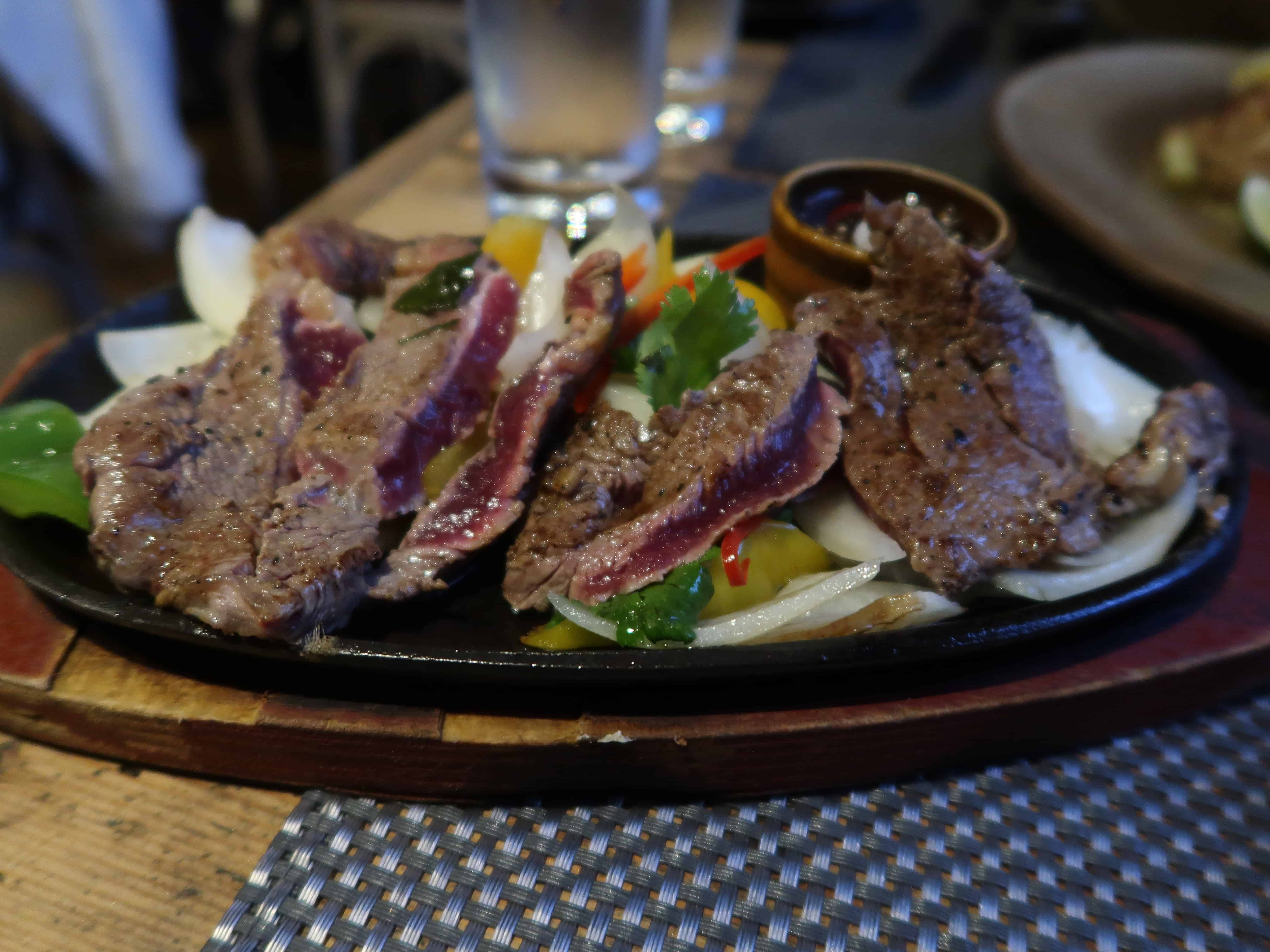 Now my only job is to persuade the company to bring a restaurant to Milton Keynes….. PLEAASSEEEE!
Giggling Squid
296-298 High Street,
Berkhamsted,
HP4 1AH
01442 866 087
*I was kindly invited to visit the restaurant for dinner with Theo.
Other posts that may help you:
The Best City Breaks for Couples
Beginner's Guide to Europe Interrail Routes
Copenhagen Chic at the Andersen Hotel
Best Vegan Restaurants in Malmo
Ultimate Guide to a Weekend Break in York
10 of the Best places to eat Brunch in London
The Best Weekend Trips in the UK
Sign up to AirBnB with this link and receive a £23 off your first booking.
To receive my articles and reviews straight to your inbox SUBSCRIBE HERE.
Did you know I also vlog my trips? Make sure you subscribe to my YouTube channel so you get alerted when all my travel videos goes live… CHECK THEM OUT HERE
Thank you for reading and as always happy adventuring!
If you've enjoyed this post, please share it for me with all your friends and family!
Sophie X