Are you looking for a weekend staycation in the UK? Use this Cornwall itinerary! And make a weekend break in Cornwall top of your list.
There are so many places to visit in Cornwall, so this guide will help you decide where to go in Cornwall, where to stay in Cornwall, where to eat in Cornwall and much more. Use this guide as a Cornwall itinerary for 5 days in Cornwall.
Cornwall is the ultimate UK summer staycation with its mild climate, breathtaking scenery and long stretches of sandy beaches.
Located on the southwestern tip of the United Kingdom, it offers tourists moorlands, beaches, cliff faces, great cuisine and much more.
Perfect if you're looking for a short staycation somewhere, there is nothing better than a short trip with 5 days in Cornwall.
The county of Cornwall culminates at the promontory Land's End, with views out to the Atlantic Ocean. The south coast is often dubbed the Cornish Riviera, due to its temperate weather, longer summers and picturesque harbour villages.
Surfing is at the top of everyone's to-do list during a weekend in Cornwall and the hundreds of beaches dotted around the coast of Cornwall give surfers lots of choices.
Cornwall is the best place to visit this summer, whether you are a family, couple or a group of girls heading away for 5 days in Cornwall.
Some of the best places to go and see during your 5 days in Cornwall, include St Austell, Mevagissey, upmarket riverside town of Fowey, St Ives Bay, popular Newquay, enchanting fishing villages and harbours; Port Isaac, Portreath and Mousehole as well as beach towns Perranporth, Porthcurno and Polzeath.
There's also famous Padstow and university town Falmouth, as well as Truro, the only city in Cornwall where the cathedral still dominates the skyline.
Head further down the coast and you reach Penzance, one of the largest towns in Cornwall, the busy fishing port of Newlyn, and you can even take a day trip out to the Isles of Scilly.
And if you're in need of nature, there are many beautiful gardens, such as The Lost Gardens of Heligan, The Eden Project, Trelissick and Trebah to name only a few.
There's so much to do in Cornwall, now you just need to use this Cornwall itinerary to maximize your 5 days in Cornwall.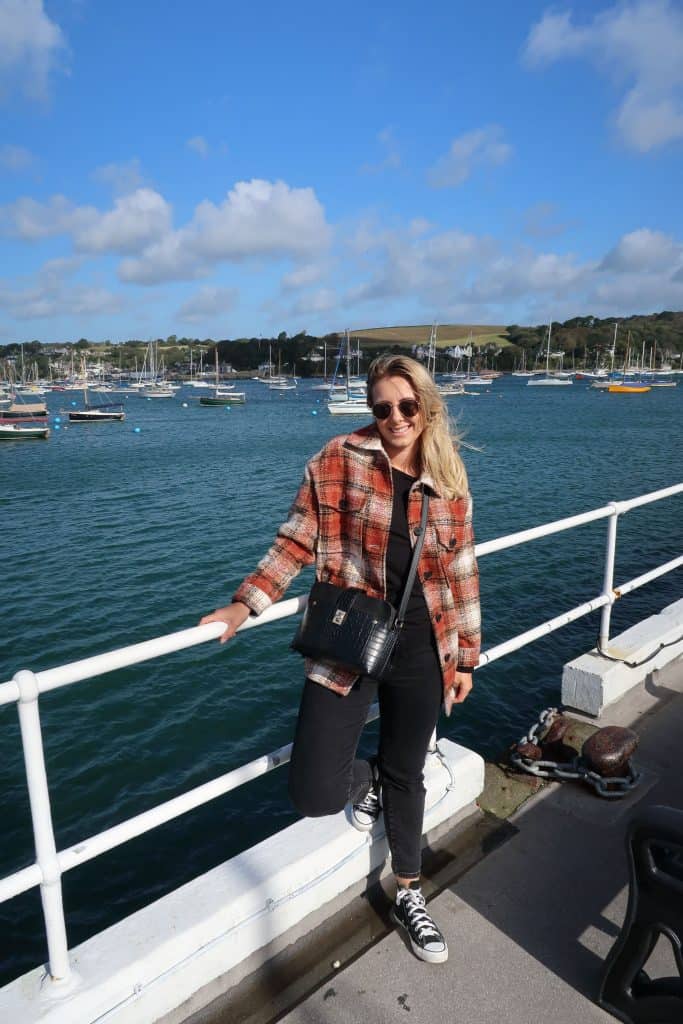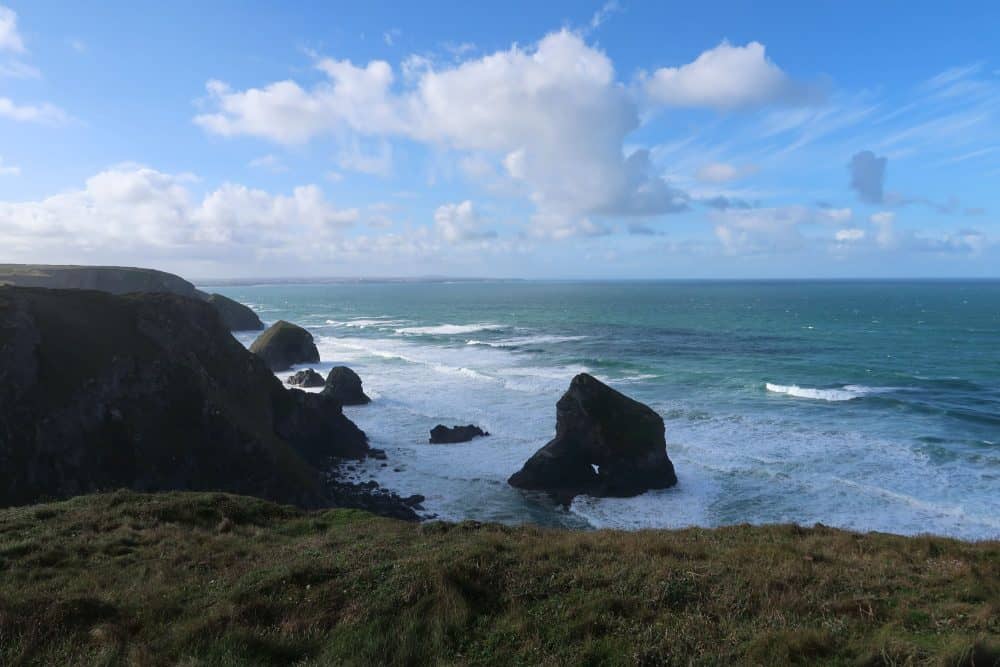 Cornwall Itinerary: 5 days in Cornwall
Top 21 Things to do in Cornwall
Eden Project
St Michael's Mount
Falmouth
St Ages
Newquay
The Lost Gardens of Heligan
Camel Valley Vineyard
Tresco Abbey Garden
Penzance
Mousehole
The Lizard Peninsula
Tate St Ives
Surfing
Bedruthan Steps
Fowey
St Mawes
Kynance Cove
Trelissick
Tintagel Castle
St Isaac
Port Isaac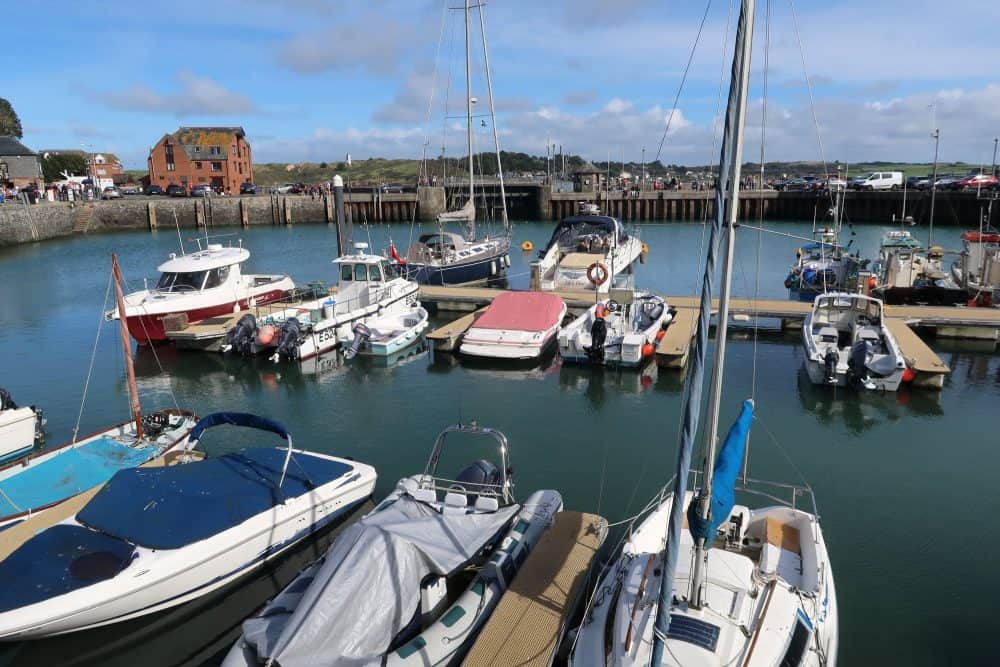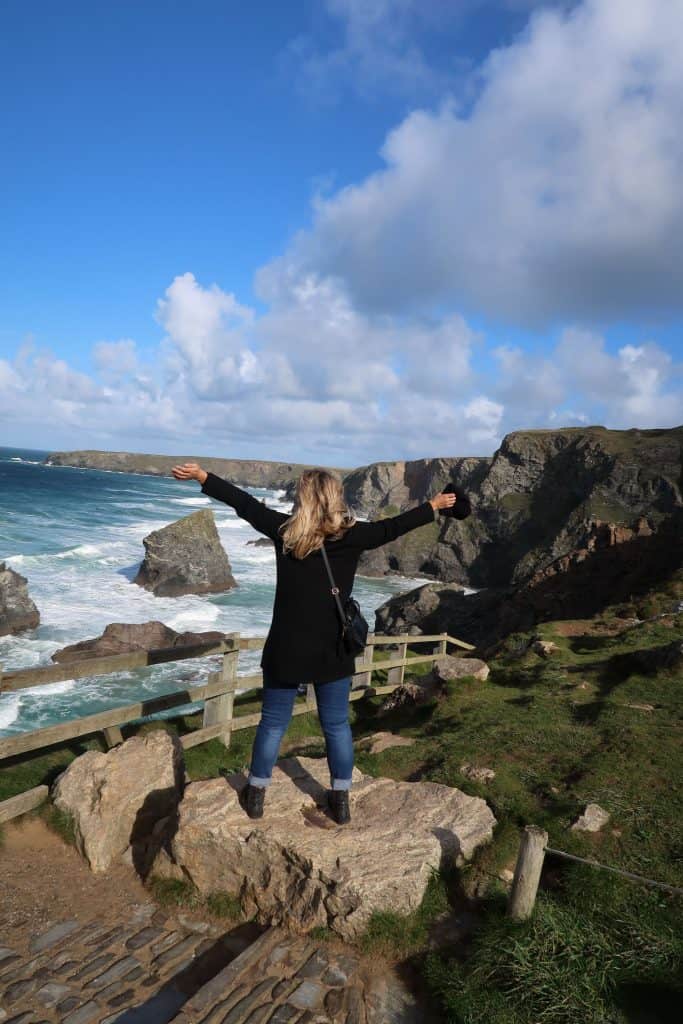 Cornwall Itinerary: 5 days in Cornwall
How to get to Cornwall
I would drive, but you can also jump on a bus, fly or get a train. Newquay Airport is 5 mins from Watergate Bay and is served by Flybe which operates from London and Manchester.
If you are driving, however, be organised for a road trip as it can be a pretty long drive. Trains take quite a while but go from London-Penzance.
Cornwall Itinerary: 5 days in Cornwall
When to go to Cornwall
Cornwall is one of the first places to spring alive in the United Kingdom due to its southerly location. The best time to visit seems to be September and October when the weather is usually glorious.
We had a mix of weather, a few days with sunshine but had one day with lots of rain and we visited in October.
The south-west coast of Cornwall has the only subtropical climate in the UK with palm trees being found in the area because of the intense heat during the summer and the warm winters.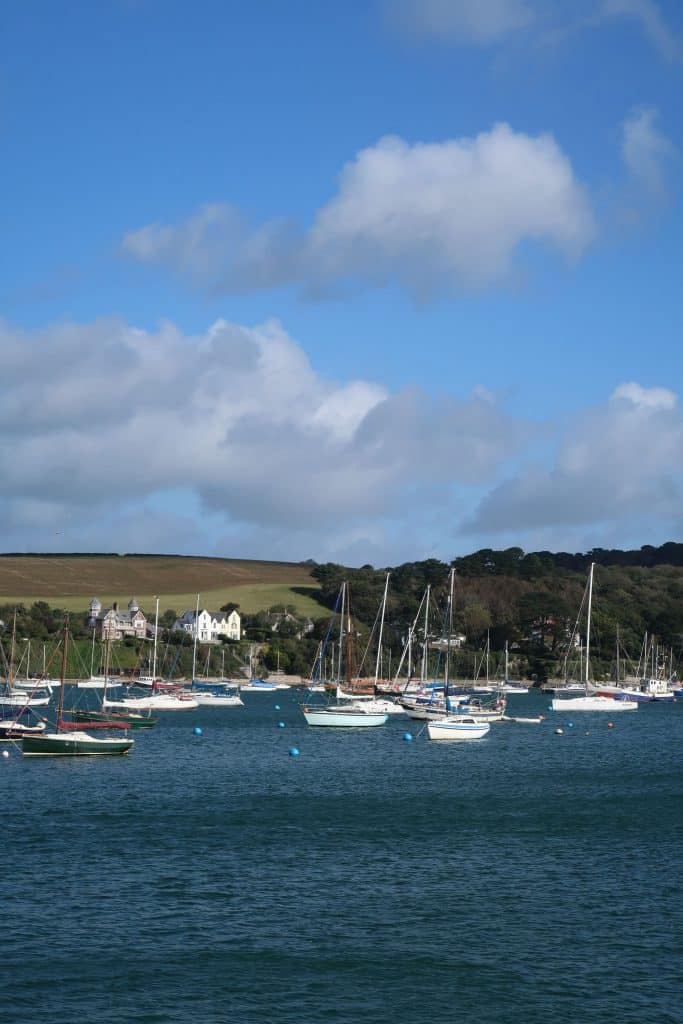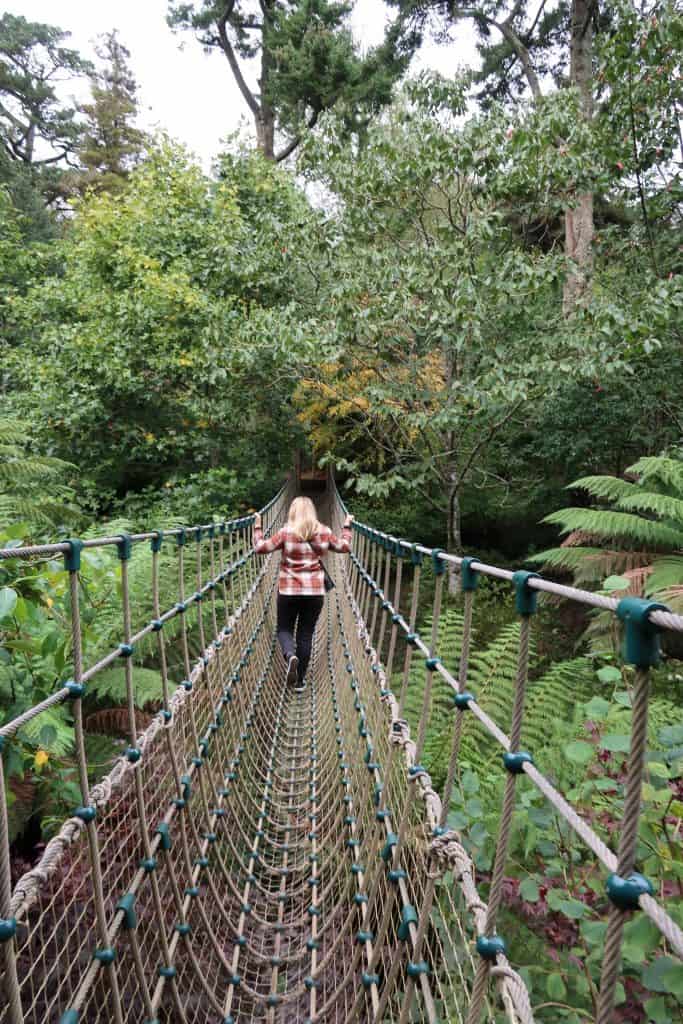 Cornwall Itinerary: 5 days in Cornwall
10 Things to do in Cornwall
The Lizard Peninsula
Start off your 5 days in Cornwall itinerary by the coast! Shaped by the relentless Atlantic ocean, the cliffs of The Lizard Peninsula at the southernmost tip of Cornwall offer a dramatic sight. You'll find coves, turquoise waters and lots of wildlife.
The Eden Project
I've visited the Eden Project many a time and love it. We first visited the Eden Project together over six years ago when we took our first holiday down to Cornwall when we first got together. And on this recent trip, we went back and loved re-living one of our favourite holidays as a couple.
The Eden Project is a popular visitor attraction in Cornwall and is most famous for the two biomes on the site. Inside the biomes are plants that are collected from many diverse climates and environments.
The project is located in a reclaimed china clay pit, and the site is dominated by the biomes and now further exhibitions to do with the environment.
The complex is dominated by two huge enclosures consisting of adjoining domes that house thousands of plant species and each enclosure emulates a natural biome. The biomes consist of hundreds of hexagonal and pentagonal, inflated, plastic cells supported by steel frames.
The largest of the two biomes simulates a rainforest environment and the second, a Mediterranean environment.
The attraction also has an outside botanical garden which is home to many plants and wildlife native to Cornwall and the UK in general; it also has many plants that provide an important and interesting backstory, for example, those with a prehistoric heritage. (Description: Wikipedia)
Even if you head here for the domes, it is well worth a visit. It can be a bit busy or pricey but it's a fun day out and the gardens are always perfect and change with the seasons, and the biomes are great fun. There's nowhere else in the world quite like The Eden Project!
And I'd definitely recommend a visit to Eden Project Cornwall.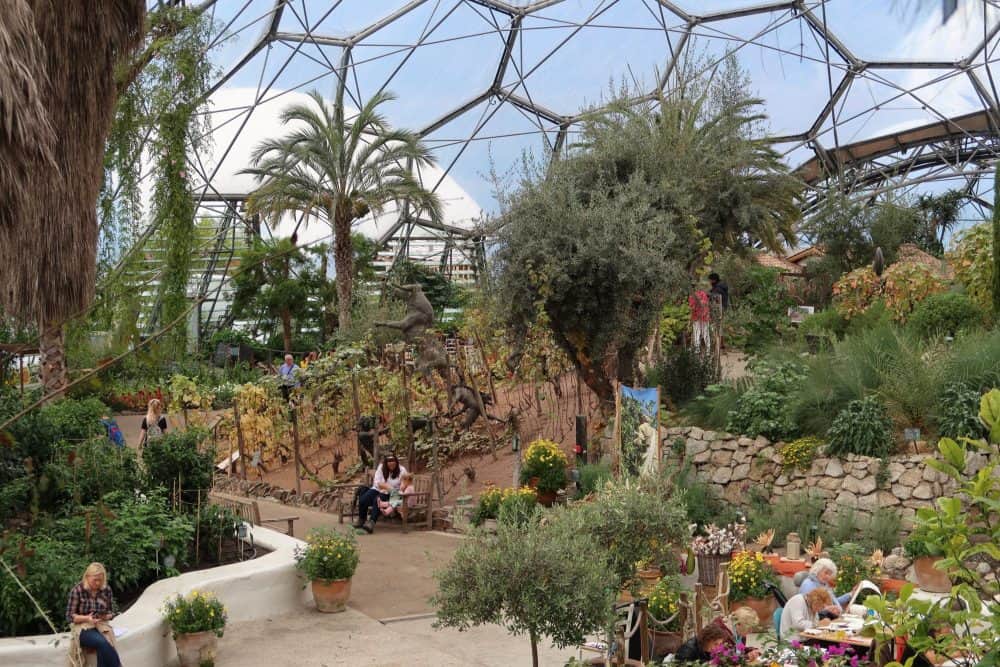 Falmouth
We visited Falmouth at the end of September this year and had the best time exploring Falmouth and the nearby towns and villages.
Falmouth is it an underrated town in Cornwall and is often overlooked by the more popular towns of Newquay and family.
With a vibrant culture with a great selection of cafés restaurants independent shops at galleries and fish and chip shops, Falmouth is known for its deep natural harbour on the file history and beaches like Swan pool of tourists a great weekend break in the British countryside.
The National Maritime Museum in Cornwall has interactive galleries and lots of model boats on display.
Falmouth Has been shaped and influenced by a strong connection to the sea combining fascinating Maritime Heritage and modern creativity.
St Agnes
In between St Agnes and Perranporth, there are caves, caverns and a secluded beach, it is also the perfect spot for a kayaking adventure.
There is nothing better than a sunset walk across the coast from Perranporth to St Agnes. The village is about five miles north of Redruth and ten miles southwest of Newquay.
St Michael's Mount
Walking across the causeway to St Michael's Mount at low tide is one of Cornwall's true highlights and something that can't be done in many other places around the world. We headed over to St Michaels Mount on Thursday and checked the tidal times to make sure we could make the crossing from the beachside to the island.
St Michael's Mount is a tidal island, linked to the town of Marazion by a man-made causeway of granite setts, passable between mid-tide and low water. It's definitely worth a visit!
This Cornwall itinerary will be incredibly useful for your 5 days in Cornwall trip.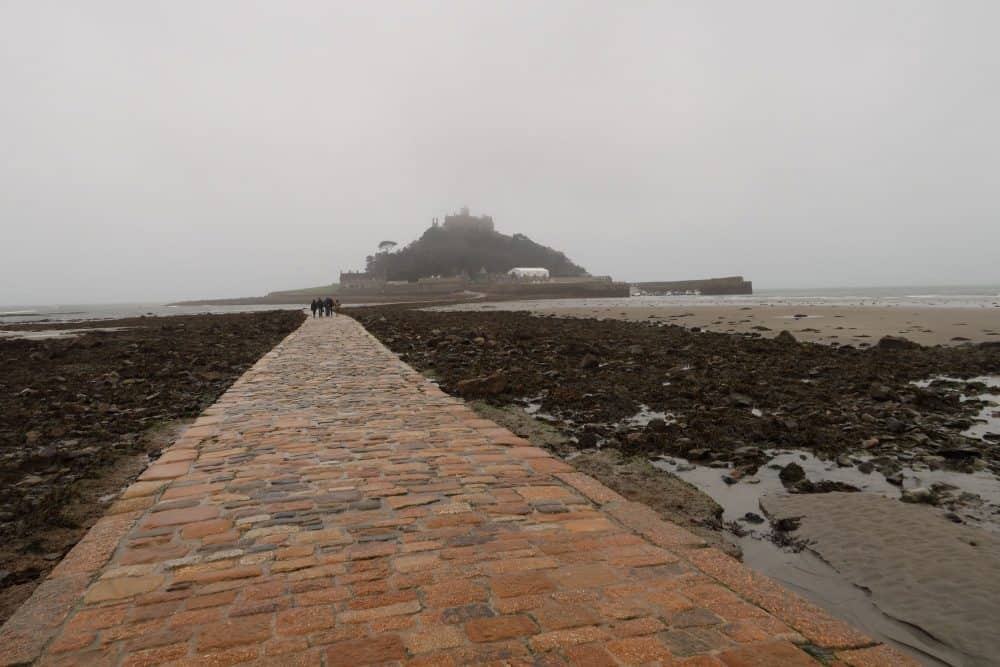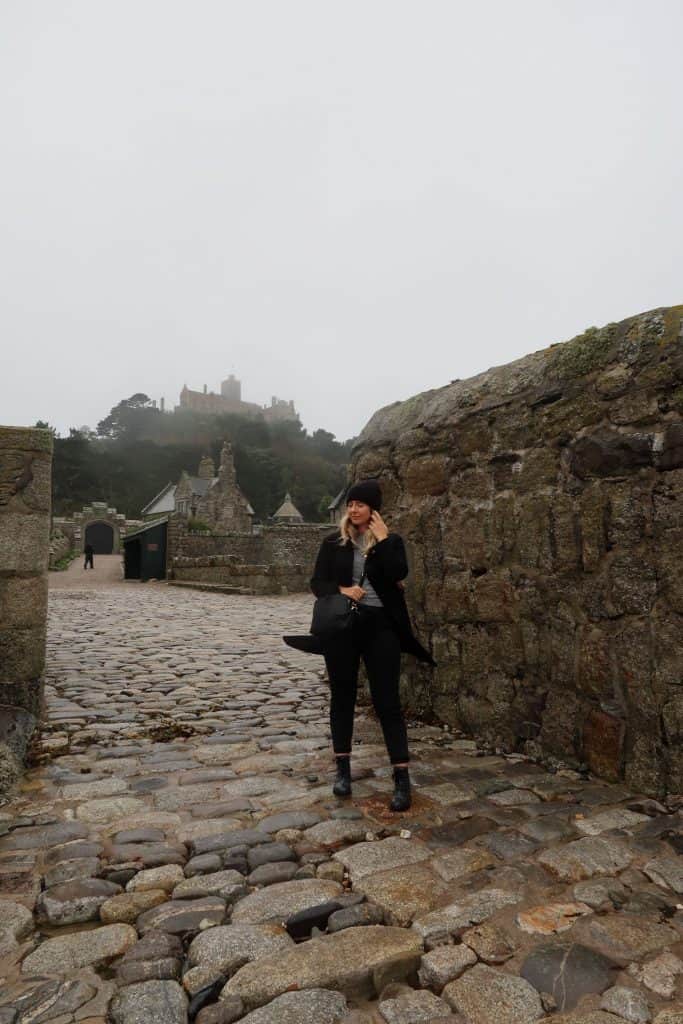 Newquay Watersports Centre
We were booked in with the Newquay Watersports Centre to go on a kayaking adventure, but the night before heading out I had a funny tummy and I decided it was best to avoid any intense activity and especially anything that involved water.
But these guys were amazing, and they offer an array of activities for families, couples and groups to enjoy. With over 20 years of industry experience, our award-winning activities guarantee grin-inducing fun for all.
Surfing, bodyboarding, coasteering, SUP, Kayaking; they do it all and more, here in Cornwall's adventure capital.
Port Isaac
If you've ever watched Doc Martin, you'll want to visit here. It's also one of the most beautiful towns in Cornwall with its wonderful pubs, little streets and proper Cornish feel. Port Isaac is a small fishing village on the Atlantic coast of north Cornwall, with nearby towns such as Wadebridge and Camelford, both ten miles away.
Port Gaverne, commonly mistaken to be part of Port Isaac, is a nearby hamlet that has its own history and is also a part of the TV show Doc Martin at times.
St Ives
Set on one of the prettiest headlands anywhere in the world, St Ives is a beautiful town and the stunning Porthminster beach attracts thousands every year. The seafront Tate St Ives gallery has rotating modern art exhibitions, focusing on British artists.
Here you can find the Barbara Hepworth Museum and Sculpture Garden, and you can also head out on a boat trip if you fancy spending some time on the water to visit the famous seal colony.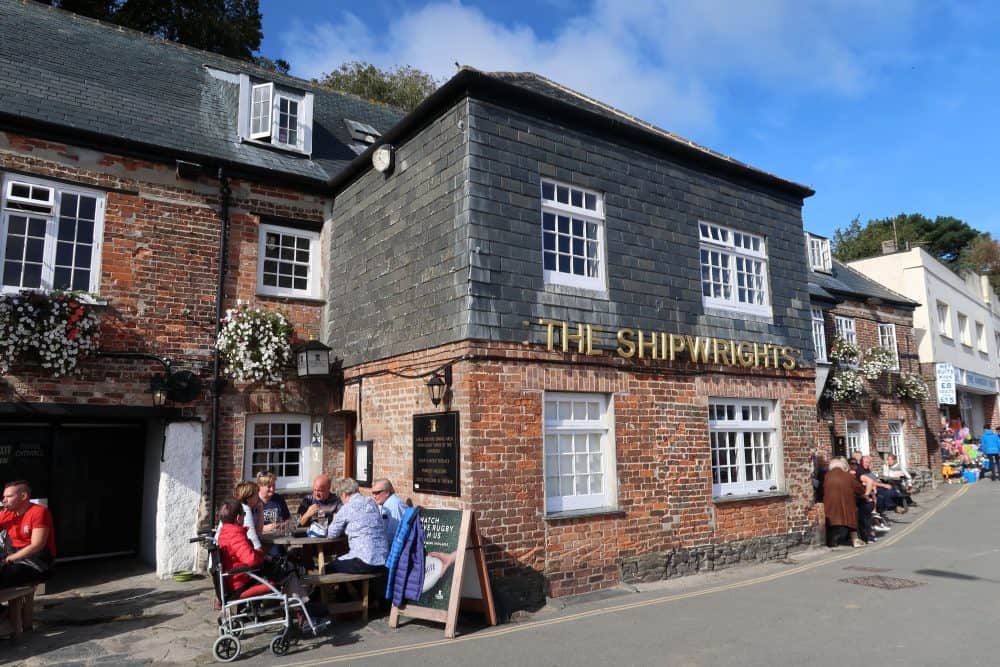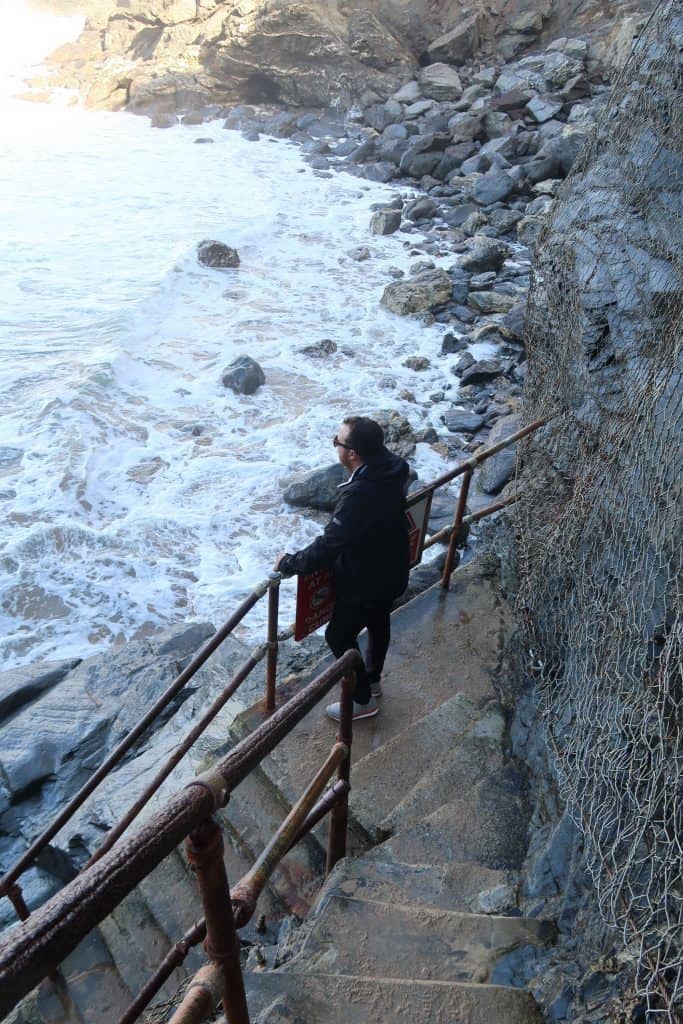 Newquay
It's also worth visiting Newquay, whether you are staying close or not. Newquay is a town on the north coast of Cornwall, known for sandy Fistral and Watergate Bay beaches, where waves from the Atlantic Ocean create strong surf.
Without even having to go into the water, at the Blue Reef Aquarium you can see pufferfish, sharks and rays or if mammals suit you better you can visit Newquay Zoo, where you can find lions, tigers and flamingos.
We spent some time here over the few days we were staying at Bedruthan Hotel and loved it's proximity to Newquay.
Minack Theatre
The Minack Theatre is Cornwall's world-famous open-air theatre, carved into the granite cliff and set in glorious gardens overlooking the spectacular panorama of Porthcurno Bay.
From above it looks as though some wandering Greeks, two thousand years ago, had carved a theatre into the cliffs to put on performances for the rich and famous of the day. This one is not to be missed- a true gem of Cornwall.
Penzance
Penzance sits on the very tip of Cornwall (right at the end of the United Kingdom) and although a long drive to get here, it's worth it. This Cornish harbour town is not far from the most westerly and southerly points of the British mainland at Land's Ends and the Lizard.
The town is protected by the beautiful Mount's Bay, around St Michael's Mount, a magical tidal island.
The Isles of Scilly
Not technically in Cornwall, but another not to be missed. Jump on a boat and head across to the beautifully-raw Isles of Scilly. They are an absolute must, accessed by a 15-minute flight from Land's End. Tip: here you can go swimming with seals!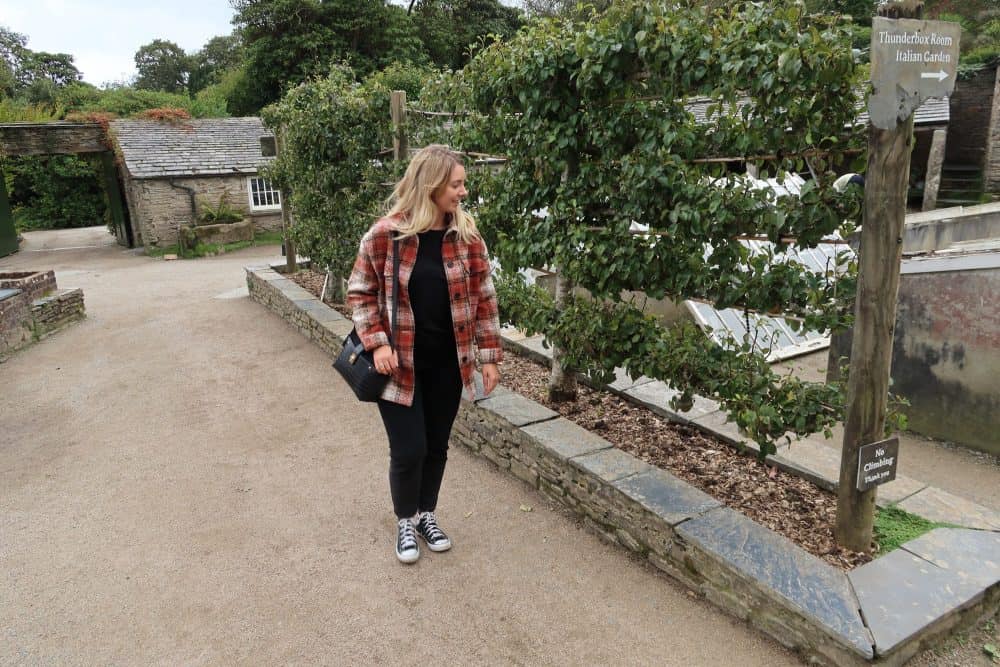 Cornwall Itinerary: 5 days in Cornwall
Best beaches in Cornwall
Cornwall is home to some of the best beaches in the United Kingdom, with long sandy stretches of beach all across the county.
On the north coast, there is good opportunity to surf, on beaches such as Perranporth and Godrevy, and the south coast offers more sheltered coves such as Porthcurno and Praa Sands. Cornwall is the UK's surfing home and it's easy to see why with so many beaches offering the perfect waves for both beginners and pros.
There are also many remote beaches such as Kynance where you can to relax and unwind in solitude.
At low tide, Cornwall's longest beach stretches for 3 miles between Hayle and Godrevy Head and really is one of Cornwall's finest.
The narrow peninsula, jutting out into the Atlantic Ocean offers surfers the perfect collection of beaches, with nearly 200 beaches facing various directions. Surf in Cornwall makes it suitable for all levels, from the gentle waves to the iconic tough ones.
Sennen (Whitsand Bay) Beach
Fistral Beach
Godrevy Beach
Praa Sands Beach
Perranporth (Penhale Sands)
Bude Beach
Marazion Beach
Porthmeor Beach
Kynance Cove
Porthcurno Beach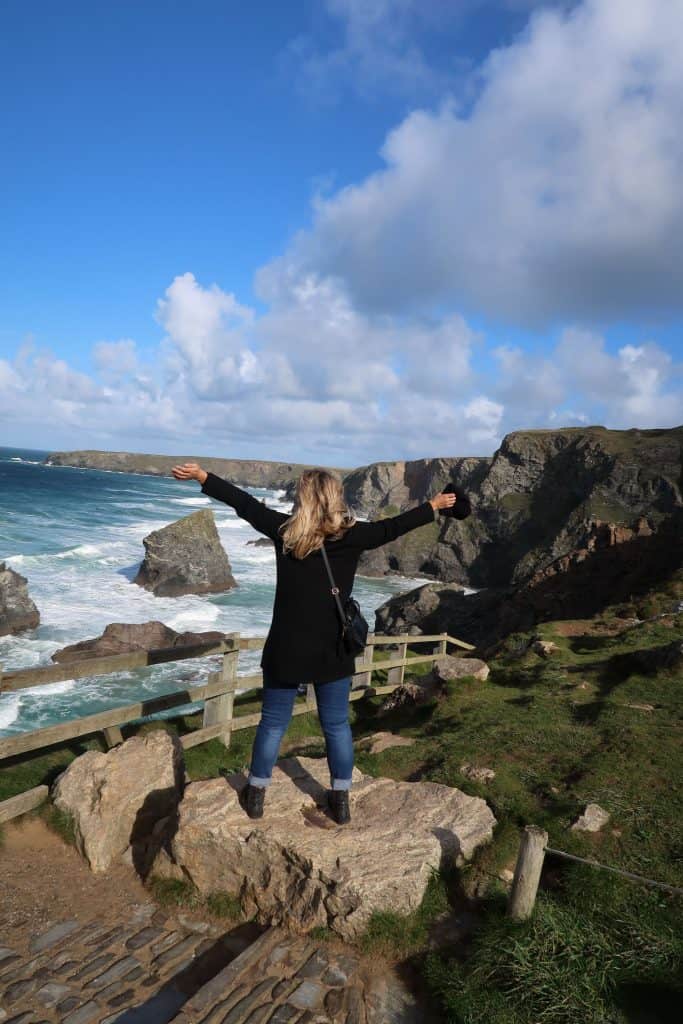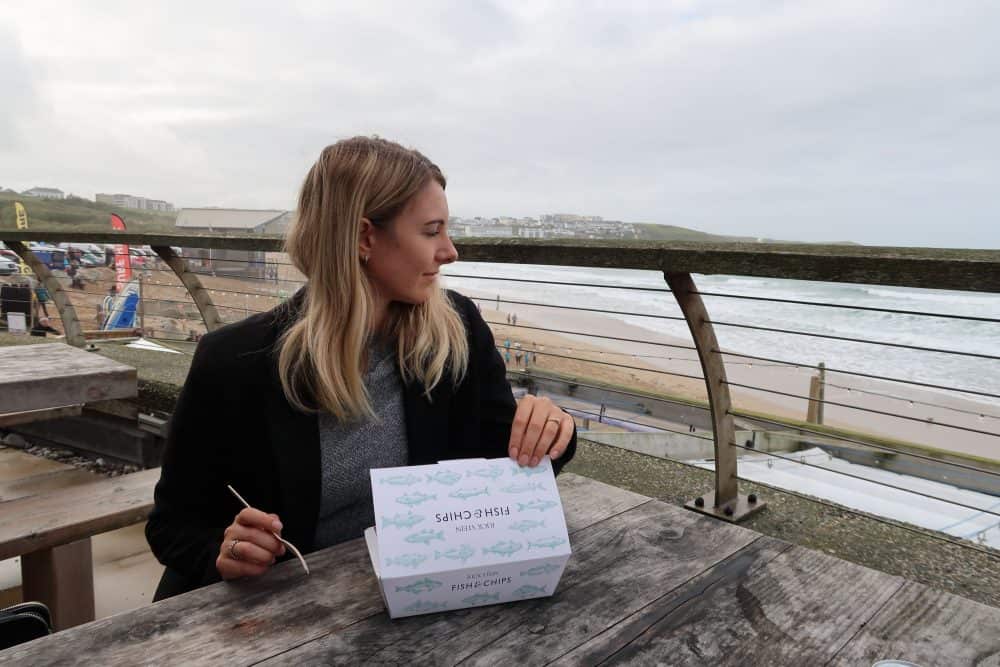 Cornwall Itinerary: 5 days in Cornwall
Where to stay in Cornwall
There is an abundance of gorgeous hotels, and B&B's in Cornwall, so many in fact it is often hard to choose the one.
On our recent trip to Cornwall, we spent 5 days in Cornwall and stayed at both Falmouth and Newquay. I have listed below my recommendations on where to stay in Cornwall for both of these towns, as well as some other options.
Falmouth
St Michaels Resort
After a recent £8 million redevelopment, it's the facilities at St Michaels that really set this wonderful hotel apart, and their attentive team go the extra mile to ensure your stay is a special one.
Here you can stroll through St Michaels Resort's sub-tropical gardens, plunge into the world-class hydrothermal spa, and indulge in fresh Cornish crab in the resort's 2 AA rosette restaurant.
Then, step it up in St Michaels Resort Falmouth state-of-the-art health club, eat well in the Garden Kitchen, and head out to Blue Flag Gyllyngvase beach – whether paddleboarding at dawn or strolling along the seafront.
At the end of the day, curl up with a book by the fire and slip into the luxury linen sheets for a restful sleep in St Michaels Resort Falmouth luxury hotel.
Located in the beautiful seaside town of Falmouth in the UK, the gorgeous St Michaels Resort is a hotel and spa worth visiting.
Since 2002, St Michaels Resort & Spa has provided guests from all over the world with an environment in which they can relax unwind and enjoy the best in Cornish hospitality.
And the best bit about this hotel is the proximity to the beach. The hotel is situated across the road from Falmouth's Blue Flag Gyllyngvase beach, one of the most 'Cornish' beaches out there. Gyllyngvase beach is ideal for the entire family.
Newquay
Bedruthan Hotel
Last month, Theo and I headed down to the Cornwall countryside for a weekend by the sea. During our adventure on the Cornish coast, we stayed at two hotels, one close to the seaside town of Falmouth and another hotel close to Newquay called Bedruthan Hotel & Spa.
If you are looking for somewhere to stay in Cornwall, then this hotel offers location, facilities and great Cornish cuisine all within the confinement of the hotel.
Only a five-minute drive away from Newquay airport, the hotel is perfectly located for those coming by car and air. It's incredibly accessible for a weekend break from London, with it being 45 minutes away from Gatwick airport.
The hotel is also located right on the beach, with only a short walk to the sands and sea. You can take a short walk through the hotel's direct access to Mawgan Porth beach, which is popular with surfers in the summer, and only a five-minute drive away is the famous Bedruthan Steps and coastal trail.
Overlooking the bay, The Bedruthan Hotel & Spa is a 4-star hotel offering both couples and families the chance to unwind. Theo and I stayed here for two nights last September during our five-day Cornwall getaway, and we loved the fun elements this hotel bought on our trip.
The quirky décor, the health-focused menus, the Sensory Garden spa, and the outdoor pools, all added to the fun element this hotel oozed.
The hotel has long been popular with families but over the past few years, they've been appealing to couples more, through their locavore adults-only restaurant, and luxury spa.
There are also two award-winning restaurants on-site serving local seasonal food, events such as bread making, coastal walks, and more, eco-credentials, ocean views, a giant hydro pool, a cedar wood sauna, a eucalyptus steam room and a lavender caldarium.
At Bedruthan Hotel you can indulge in the luxury spa, dine on delicious cuisine, learn to surf, take part in a creative workshop and make treasured memories together.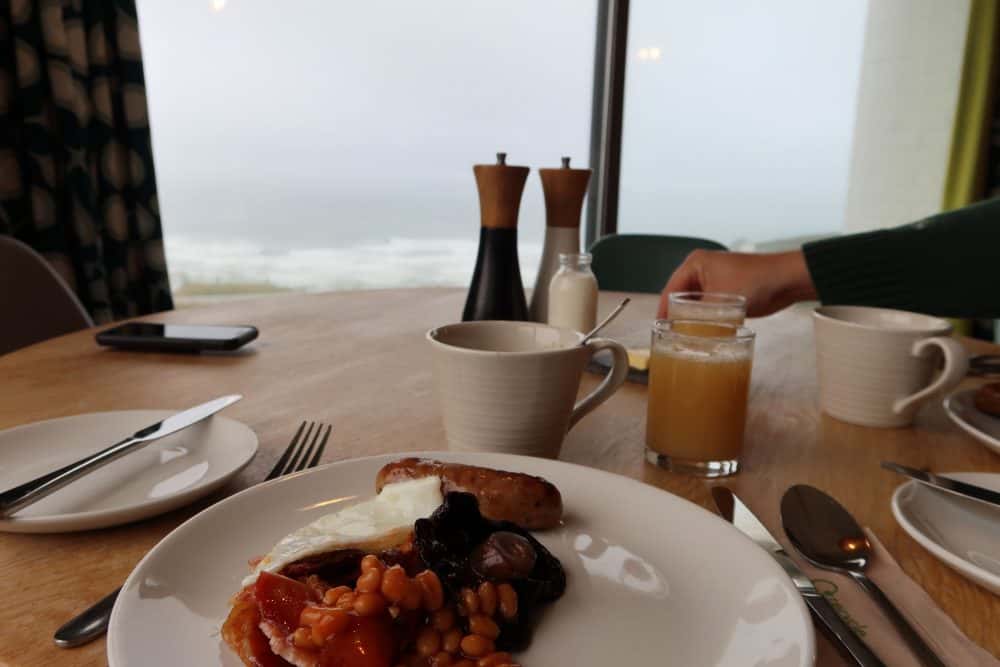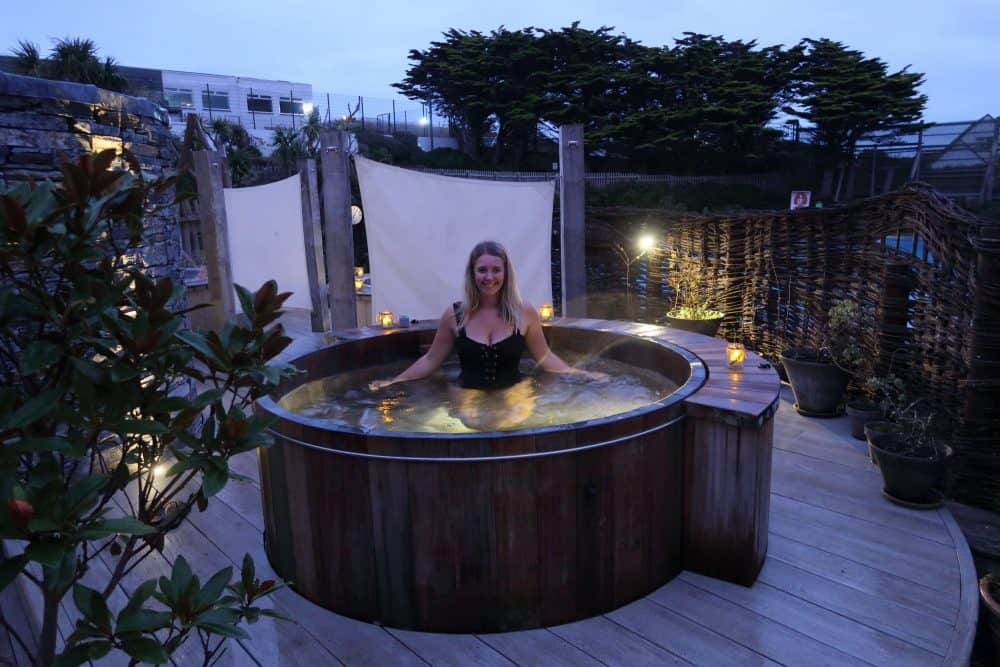 Cornwall Itinerary: 5 days in Cornwall
Where to eat in Cornwall
As you would expect, some of the best food I've ever eaten has been when I've been down in Cornwall. Cornish dishes are largely influenced by their surroundings with many of the restaurants and cafes, being strict with where they get their ingredients from, always trying to buy local and seasonal.
This is also the case for a lot of the fish on the menu across the county; restaurants try to buy from local fishermen catch in the morning and it ends up on plates in the evening.
The most famous of these dishes is Stargazy pie where the head of a fish sticks through a pie-crust – I don't eat fish so I didn't get chance to try it, but apparently, it's amazing!
And you can't come to Cornwall without trying one of the regions most loved cuisine; the Cornish pasty. The pastry-based dish is traditionally filled with beef, onion, potato, swede, salt and pepper but you'll find many variations of fillings.
Brasserie by the Bay, Falmouth
On the first night of our Cornwall getaway, we dined the hotel amazing Brasserie on the Bay which overlooks the sub-tropical gardens and on to the dazzling sea.
The restaurant showcases the best in Cornish ingredients and their head chef works closely with local producers, farmers and fishermen to create a menu which focuses around using locally grown and reared produce.
The chef at Brasserie on the Bay creates dishes that are fresh, of the highest quality and low in food miles – something that we loved. It felt fresh, healthy and home-grown. The morning's catch is brought in each day, so only the freshest fish and seafood make it to your plate.
A supporter of sustainable fishing, St Michaels Hotel ensure the species we choose are not threatened or from depleted stocks. For dinner, we opted for Cured mackerel with beetroot escabeche, horseradish creme fraiche, sourdough croutons and Seared pheasant with pickled cherries, Jerusalem artichoke, chestnut, endive to start.
Followed by Aromatic squash curry with tamarind & coconut curry, jasmine rice, pak choi and Cornish duck breast with root vegetable dauphinoise, charred hispi, blackberry & star anise jus for mains.
The Herring, Bedruthan
We dined at The Herring on our first night in Newquay and we adored the setting and ambience of this restaurant. It's the quieter more intimate dining experience and is the perfect spot to enjoy the sunset on an autumn evening.
The daily-changing menu is inspired by the seasons and Cornwall's amazing produce, and we really saw this when we visited in October, but lots of pumpkin and lamb on the menu.
At The Herring, you can expect fresh fish, juicy scallops, pigeon breast and pumpkin gnocchi. You can dine here on their three-course dinner menu is £37.50.
12 Beach Road, Newquay
We visited 12 Beach Road on the last day of our Cornish adventure and it was just what we needed before our five-hour drive home. The new restaurant originally opened as Barefoot on the Beach on the old Chy Bar site but they've rebranded recently to what they are today with the same great team and service.
The restaurant overlooks the beach, and with a brand new refurbished restaurant, with wooden bar stools, trendy fabrics and a very nautical theme throughout, there are lots of reasons to visit 12 Beach Road.
And the food is just as good, serving a range of Cornish fish and seaside signatures, grills, tacos and sourdough pizza.
At 12 Beach Road the food is fantastic and with so many options, whether you're in the mood for a pizza, want to share some tapas or want a full three-course meal, they will have you covered.
We opted for pizza with sides, and a beer to share. And they even gave us the best table in the house, right in the window overlooking the surfers in the distance. We had a lovely meal and would 100% recommend this place to anyone visiting Newquay for the day or over a weekend.
The Stable, Falmouth
We haven't stopped talking about this place since we got back from Cornwall. The Stable was trendy, offering some of the best pizza we've ever had and the largest selection of cider we've come across. It was right up our street!
The Stable is at the beautiful Custom House Quay overlooking the harbour with over 50 varieties of cider the best pizza around and we have to agree!
It's simple food, that's simply amazing and they proudly source prime local ingredients from the finest growers and producers in the region to create their totally unique, West Country inspired dishes. It goes without saying that everything is responsibly sourced and prepared and we loved this about this restaurant and the brand of restaurants as a whole.
They ensure that no preservatives go into the food and everything is freshly handmade from scratch, from their organic sourdough pizza bases to their super spicy Naga chilli oil.
Each day the chefs chop, slice, stir, fry and roast fresh ingredients, preparing them for topping our delicious pizzas. A total gem in Falmouth!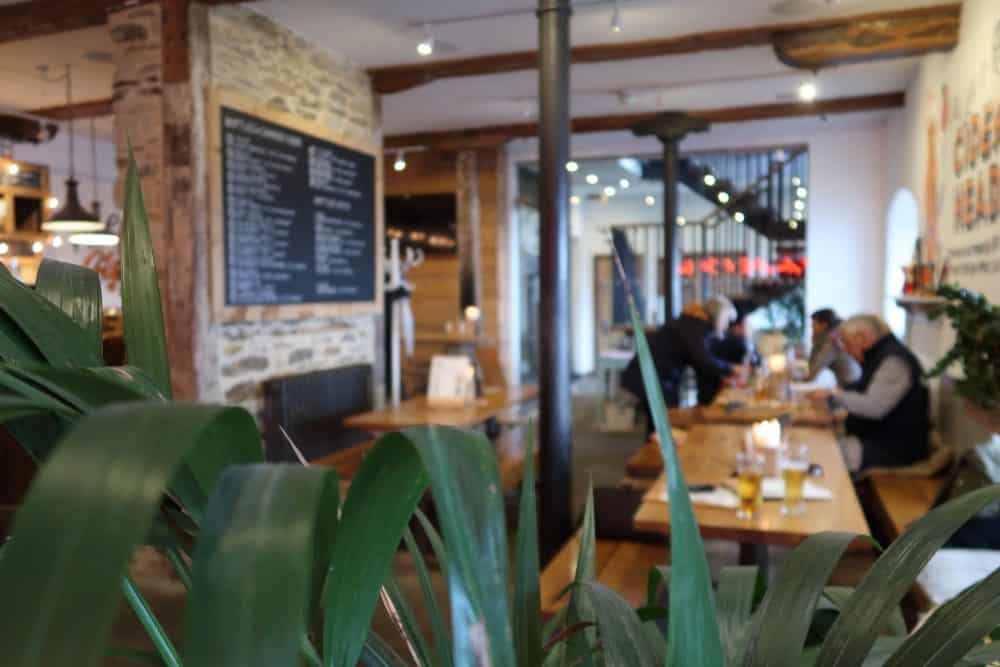 Lusty Glaze Beach, Newquay
Lusty Glaze is a secluded cove on the outskirts of Newquay, Cornwall, open all year for beachside dining, weddings, live music, holidays and activities.
Nestled in a secluded cove, just a short walk from the centre of Newquay and down the infamous 133 steps, the Bar & Restaurant at Lusty Glaze Beach is the epitome of Cornish living with laid back lounge areas, a restaurant that may as well be on the beach, and nautical theme throughout.
Lusty Glaze Beach is the perfect spot for lazy lunches, cosy coffees, and seaside suppers and whatever the weather, the view from your table is breathtaking.
We dined here for lunch and unfortunately, there was a wedding next door, so we couldn't see the beach, but we scoured their Instagram and it looked like the perfect place to sit with a coffee on a rainy morning watching the surfers.
And in the summer you can sit on the terrace and soak up the sunshine with a cold drink, or on wild winter days, cosy up by one of two roaring log burners with one of their famous hot chocolates.
The Scarlett, Bedruthan
Cornwall's new The Scarlet is design-conscious, eco-friendly – and own one of the UK's first family hotels. At The Scarlet Hotel Newquay, you can relax, reflect and refresh.
The owners, who also run the Bedruthan Steps Hotel just down the road. We may have stayed at Bedruthan Hotel, but we opted to dine at The Scarlett on one of the evenings we were staying at Bedruthan to experience a different type of cuisine.
The Scarlet Restaurant gazes out over Mawgan Porth beach to the Atlantic ocean beyond, serving seasonal dishes to watch the waves, weather and sunset by.
The Scarlett has been serving fresh, locally sourced food since 2009 led by Head Chef Mike Francis, The team brings together modern European-style dishes with the gusto of Cornwall at its heart and they also work with Cornwall's most innovative, organic and sustainable growers, farmers and fishermen to source the best produce the county has to offer.
Dishes include pan-fried John Dory with wild garlic, cockle and parsley sauce, and St Ives beef with caramelised shallots, salsa verde and griddled polenta.
Sweet tooths should save room for pudding – try the cider jelly with Tarte Tatin and blackberry sorbet.
3 Courses: £45.95 / A glass of fizz + 3-course wine flight: £40 / 3-course wine flight: £30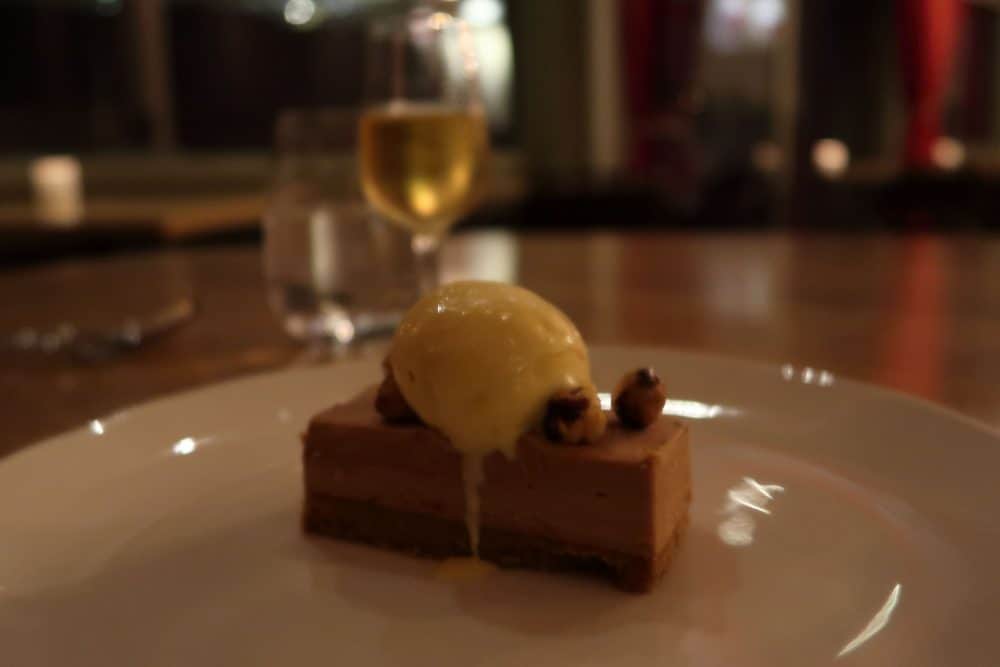 Amanzi, Falmouth
A total rogue card when it came to choosing where we wanted to eat whilst we were in Cornwall but I am so glad we stumbled across this absolute gem in Falmouth. As you enter Amanzi from busy Arwenack street in Falmouth you're immediately welcomed with a warm and cosy vibe combined with a sense of adventure from the lovely South African owners Ian and Carolyn.
The smell of great food is the first thing you come across and then the quirky interior of the restaurant, decorated with intricate wooden statues of African animals, an array of zebra and leopard print and the best music!
In the summer there is a colourful terrace for dining al fresco too and the food is just as amazing. We opted for an array of traditional dishes including Biltong, Droëwors, Avocado Salad and Prime Hake fillet, sautéed chorizo, sun-blushed tomatoes, spring onions. It was just divine! ​
All food served is fresh and any fish is supplied by the local fisherman. Rather than restrict themselves to one cuisine you can experience dishes from Marrakesh to Mogadishu and the Cape with Ian creating some mouth-watering food using his own creativity.
They even cure their own Biltong using Cornish beef. If you want to have a different dining experience, try Amanzi.
The Wild Cafe
And if The Herring wasn't enough, upstairs you can find The Wild Cafe. Here you can enjoy simple and contemporary food, grown and prepared locally, and driven by the seasons. This is also where hotel guests will have their breakfast, and we were lucky enough to get a window seat both mornings, so we could have our coffee and watch the surfers on the waves.
The breakfasts at Wild Café is great, and although the buffet has limited choices, you can order other options from the specials menu on the wall.
The specials menu includes options such as a smoked salmon bagel or avocado with poached eggs. With a separate children's menu that changes daily, the hotel's aim is to cater to all ages and tastes, offering a family-friendly, fine dining experience.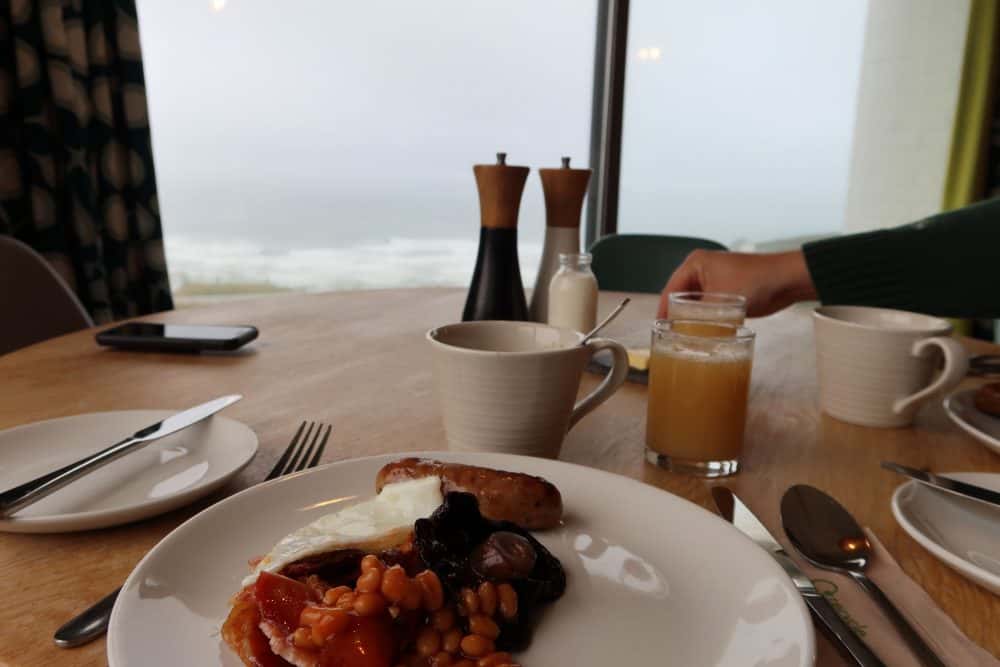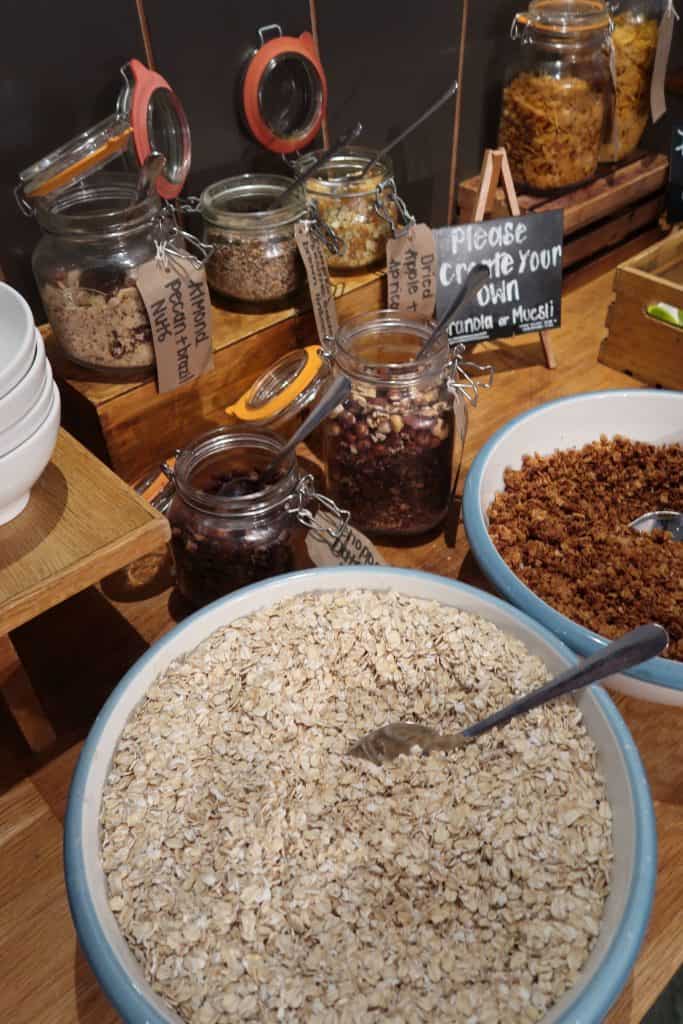 Other restaurants recommendations:
---
My Travel Tips and Recommendations
Flights
To book flights, I always use flight search engine, Skyscanner, I regularly use the Everywhere tool to find the cheapest places to travel. It's how I get to travel so much all around the world. I find it the easiest way to compare flight prices across airlines and get the best deals.
Accommodation
For accommodation, I usually book most of my hotels or hostels through Booking.com. I love using this platform as it provides me with some amazing deals for accommodation all around the world. Or if you prefer, I also recommend using Airbnb. If you haven't signed up with Airbnb already, you can use this link to get £25 off your first visit!
Photography and Technology
Here is a list of the technology I always travel with:
Travel Insurance
Picking travel insurance that covers you in all eventualities is an essential part of planning a trip for every single person. If you can't afford travel insurance, you can't afford to travel. You never know what's around the corner. World Nomads is an affordable option that I personally recommend. BOOK HERE
Other posts that may help you:
Ultimate Guide to a Weekend Break in York
10 of the Best places to eat Brunch in London
The Best Weekend Trips in the UK
Ultimate Guide to Columbia Road Flower Market London
Log cabins with hot tubs in the UK
Sign up to AirBnB with this link and receive a £23 off your first booking.
To receive my articles and reviews straight to your inbox SUBSCRIBE HERE.
Did you know I also vlog my trips? Make sure you subscribe to my YouTube channel so you get alerted when all my travel videos goes live… CHECK THEM OUT HERE
Thank you for reading and as always happy adventuring! If you have any questions about the destination please leave these in the comments below.
If you've enjoyed this post, please share it for me with all your friends and family!
Sophie X