Birmingham is often referred to as the UK's second city, being the second largest city, urban area and metropolitan area in both England and in the United Kingdom.
It is located in the West Midlands region of England, and its relatively central location means there are plenty of beautiful, fun and interesting places to check out just a stone's throw away.
2021 looks set to be another year of more local travel so here is the ideal guide to some of the best day trips from Birmingham for you to enjoy this year.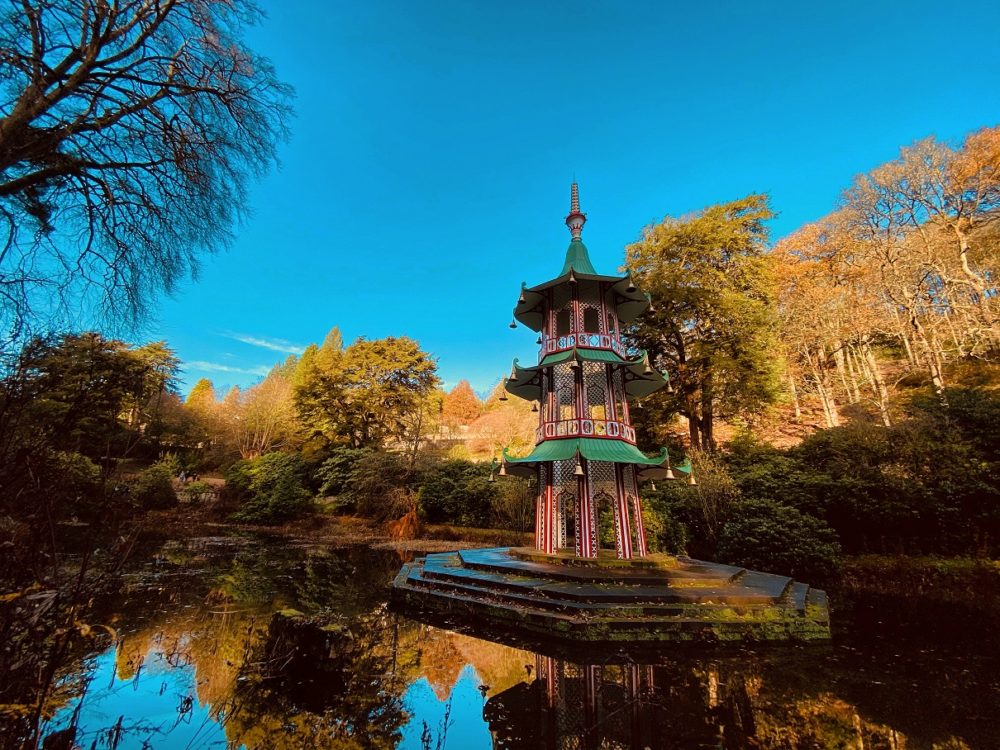 1. Telford and Ironbridge
First on the list of day trips from Birmingham is the large town of Telford, found in Shropshire. It's around 28 miles from Birmingham and was named after engineer Thomas Telford in 1968. It's one of the fastest-growing towns in the UK with consistent developments in the town centre, including the new Southwater Complex.
There's plenty to do around this area including bowling, ice skating, shopping, eating, drinking and a cinema, as well as the Telford Shopping Centre.
Just 5 miles away from Telford is the village of Ironbridge, found at the heart of the Ironbridge Gorge. It takes its name from the 30m tall cast iron bridge – The Iron Bridge – that was built across the River Severn in 1779. Ironbridge and the Ironbridge Gorge form a UNESCO World Heritage Site.
The village of Ironbridge is home to various pubs, cafes and independent shops. The Merrythought Teddy Bear Company was established in 1930 and has been manufacturing at Ironbridge ever since. They now have their own museum here.
The Iron Bridge Gorge Museum Trust run ten museums within the world heritage site, including Blists Hill Victorian Town, Jackfield Tile Museum and Enginuity. The variety of museum and the scenery around this area means it has something to offer everyone.
How to get there: Driving, you can reach the centre of Telford in just under 40 minutes from Birmingham – the most direct route uses the M6 and thre M54. You can catch a direct 35-minute train from New Street Station to Telford. If you're relying on public transport, you can get a bus from Telford Town Centre to Wyvern, which is a short walk from Ironbridge. This should take around 30 minutes.
2. Stratford Upon Avon
This market town in Warwickshire is found on the River Avon and is a popular attraction due to its association with William Shakespeare who was born and buried in the town.
The Royal Shakespeare Company has three theatres in Stratford – The Other Place, Royal Shakespeare Theatre, and the Swan Theatre. You can also visit Anne Hathaway's cottage here (Shakespeare's mother, *not* the Hollywood actress), as well as Shakespeare's birthplace.
Shakespeare aside, the canal basin in Stratford is the perfect place to enjoy a sunny afternoon of walking and relaxing, and the town is also home to UK's largest tropical butterfly farm. If you happen to be around on a Saturday night, you could head off on an award-winning Ghost Walk learning all about Stratford's 'most haunted'.
How to get there: Driving it takes around 45 minutes via the M42 and the M40, or you can take a 40-minute direct train from Birmingham Moor Street.
3. Royal Leamington Spa
Bath Spa might just be a bit too far to head for a day trip from Birmingham, but coming in at a close second is the much closer Royal Leamington Spa. Found in the heart of Warwickshire it's just 20 miles from Birmingham, as the crow flies.
There's such a variety of things to check out in Leamington, including a lovely shopping area consisting of lots of independent stores, the Leamington Spa Art Gallery and Museum, and the Jephson Gardens.
These gardens take up 14.6 acres and have won Green Flag awards consecutively since 2006. There are several Grade 2 listed buildings within the garden as well as a boating lake. With its combination of different tourist attractions, Royal Leamington Spa is certainly an idyllic Birmingham day trip.
How to get there: There are direct trains from both Birmingham New Street and Moor Street which both take around 30 minutes, otherwise it's a 45-minute drive on the M42 and M40.
4. The Wrekin
Next on the list of day trips from Birmingham is a beauty spot found within the Shropshire Hills AONB. The Wrekin is a 407m high hill found around 6 miles outside of Telford. There is free parking around the foot of the hill and then it's around a 1-hour climb.
The views at the top are totally worth it and it's the ideal place to enjoy sunrise, sunset or a picnic on a clear sunny day. The Wrekin can be seen from Staffordshire, the Black Country and even from as far as Beetham Tower in Manchester. Some of the rocks found on the slopes of the Wrekin are approximately 680 million years old!
How to get there: The best way to get here is by car and the easiest drive is via the M6 and M54, which takes around 45 minutes.
5. The Cotswolds
This area of the south midlands has been an AONB since 1966 and is the largest of its kind, covering an area of 800 square miles. The Cotswolds lies across 5 counties – Gloucestershire, Oxfordshire, Warwickshire, Wiltshire, and Worcestershire.
There are a variety of prominent places of interest within The Cotswolds, including Bourton-on-the-Water, Burford, Castle Combe, Cirencester, Stow-on-the-Wold and Chipping Norton. These quintessentially English villages are a must-see on any UK travellers list.
There are plenty of beautiful walks to enjoy, plenty of independent cafes, shops and pubs and of course some amazing scenery to admire.
How to get there: There are varying places to visit in the area all at varying distances with different routes, therefore it's easier to visit the Cotswolds by car. Of the places, I listed above the quickest to reach is Stow on the Wold, at 1 hour and 10 minutes. Bourton on the Water is a 1-hour 15-minute journey via the A429, whereas Castle Combe takes nearly 2 hours to reach via the M5.
6. Alton Towers Theme Park
For the adrenaline junkies amongst us this is a must on this list of day trips from Birmingham. Originally a private estate, the Alton Towers grounds were opened to the public in 1860 and it was transformed into a theme park in the late 20th century. In 2019 it was the second most visited theme park in the UK. Some of its best-known rides are Nemesis, Oblivion – the third-fastest rollercoaster in the UK – and The Smiler – which holds the world record for the most inversions on a rollercoaster.
Alton Towers is also known for 'Scarefest' which operates during October, where the Halloween theme is synonymous throughout the park, with scare mazes and late-night opening. The Alton Towers gardens are a beautiful place to wander around if you need a bit of respite from being thrown around by a rollercoaster!
How to get there – it takes around an hour and a quarter to drive from Birmingham to Alton Towers via either the A38 or the M6. Accessing the park via public transport is more difficult, involving a train from New Street to Stoke on Trent, followed by a couple of buses.
7. Peterborough
Peterborough is a city in Cambridgeshire, perhaps best known for its impressive cathedral which is one of the best examples of Norman architecture in England. Wholly completed in 1237, it is usually it is open to visitors to have a look around at its stunning interior. Henry VIII's first wife Catharine of Aragon is buried at Peterborough Cathedral.
Other attractions in the city include the Peterborough Museum which is home to the human and natural history of the city, the Nene Valley Railway, Nene Park & Ferry Meadows Country Park, Queensgate Shopping Centre.
How to get there – the most direct route from Birmingham to Peterborough uses the M6 and A14, taking just over an hour and a half. A direct train from Birmingham New Street takes around 1 hour 50 minutes.
8. Peak District National Park
The beautiful Peak District is the closest national park to Birmingham so is the ideal day out from the city. The peaks spread over varying counties but the closest spots to Birmingham are found in Staffordshire in the southern Peak District.
Some of these include The Roaches at Upper Hulme, Ilam Park, Dovedale Stepping Stones, and Thor's Cave at Wetton. Check out some of the best Peak District walks here.
How to get there – You can access the Staffordshire Peak District within 1 hour 30 from Birmingham. You can visit other areas of the Peak District in South Yorkshire and Derbyshire by getting a train from Birmingham New Street to Sheffield and then getting a bus towards Castleton, Hope Valley.
9. Warwick Castle
The wooden fort that developed into Warwick Castle was originally built by William the Conqueror in 1068. Since 1978 it's been open to the public and is now owned by Merlin Entertainments. There's plenty to see and enjoy here including a Horrible Histories Maze, walking to the top of the castle to admire the views and visiting the castle dungeon.
How to get there – It takes around 40 minutes to get to Warwick Castle from Birmingham via the M42 and M40. You can take a train from Birmingham Moor Street to Warwick and then make the short walk to the castle. Altogether this journey takes around 45 minutes.
10. Leicester National Space Centre
The National Space Centre in Leicester opened in 2001 and is most notable for its 42m tall tower which claims to be the 'only place to house upright space rockets indoors'. This award-winning attraction boasts six interactive galleries and the UK's largest planetarium which was opened by Sir Patrick Moore in 2012. A free planetarium tour is included in your ticket.
How to get here – You can drive to the National Space Centre from Birmingham in under an hour via the M6 and the M69. You can get a direct train from Birmingham New Street to Leicester and from there can take local buses or a taxi to the space centre.
11. Malvern Hills
The Malvern Hills are an AONB in Worcestershire, Herefordshire, and some parts of Gloucestershire. The highest summit of the hills gives an amazing panoramic view of the Severn Valley. The Worcestershire Way is an important recreation resource in the area. It runs 31 miles from Bewdley to Great Malvern.
There are varying trails to enjoy around the Malvern Hills and lots of different hills to climb.
How to get here – it takes around an hour to get to the Malvern Hills District from Birmingham via the M5. Alternatively, you can take a train from New Street to Worcester and then catch a bus.
12. Lichfield
Located 16 miles north of Birmingham is the city of Lichfield. It's most poignant attraction is the cathedral, which is the only medieval English cathedral with three spires. Its gothic style dates back to the 12th, 13th, and 14th centuries. Usually, the cathedral is open to the public to take a look around.
'Cathedral Close' which loops around the cathedral is adorned with grand old houses which are certainly worth checking out. More recently in January 2021, it became the first place of worship in England to act as a vaccination center during the COVID-19 pandemic.
In Lichfield's market square you can find the neo-gothic St Mary's Church which is home to an exhibition about the history of Lichfield. Other attractions in the city include Beacon Park, Stowe Pool, and Minster Pool.
How to get there – It's just over half an hour to drive to Lichfield from Birmingham, taking the A38, or you can jump on the 40-minute train from New Street Station to Lichfield Trent Valley.
13. Cadbury World
If you like chocolate this Birmingham day trip is for you! And who doesn't like chocolate? Cadbury was founded in Birmingham in 1824 by John Cadbury.
Cadbury World opened in 1990 at Cadbury's Bournville manufacturing site. It features a self-guided exhibition tour that tells the story of the Cadbury business and the history of chocolate.
One of the experiences within Cadbury World is the 4D chocolate adventure which opened in 2014. In 2003 another Cadbury World was opened in New Zealand however this closed in 2018.
How to get there – it's just a 20-minute drive from Birmingham to Cadbury World but you can take a direct train from New Street to Bournville which leaves you just a 13-minute walk from the attraction.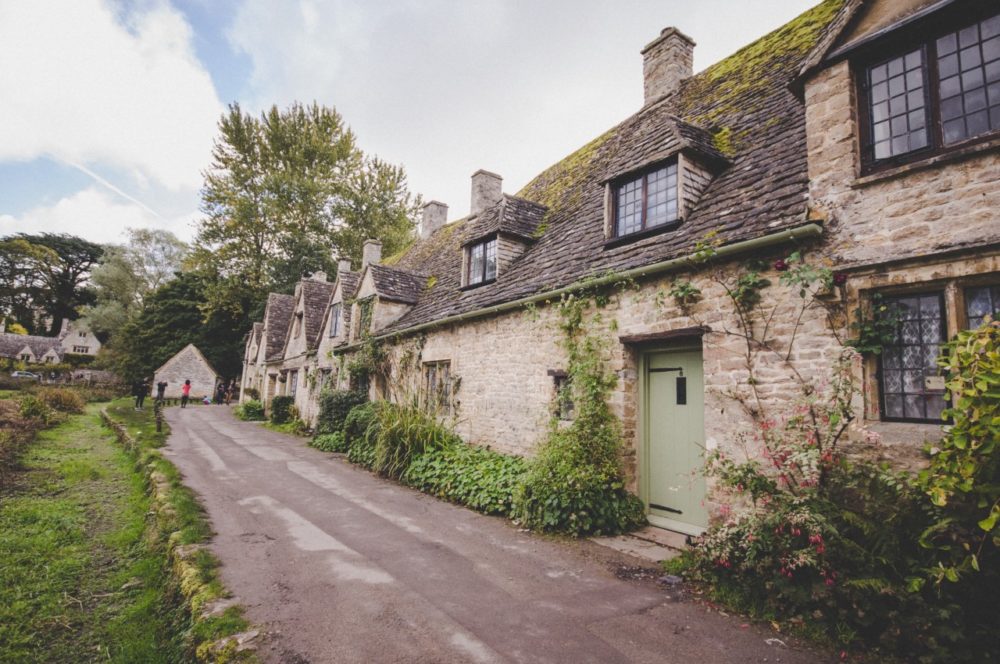 14. Black Country Living Museum
This award-winning open-air museum 'tells the story behind the world's first industrial landscape', portraying life from 1850-1950. It consists of rebuilt historic buildings and can be found at the centre of the Black Country in Dudley.
The museum takes up 26 acres of former industrial land including former railway goods yards and coal pits and disused lime kilns. The museum site contained 42 mine shafts, the majority of which have now been filled. The museum has been a filming set for Peaky Blinders and some scenes in the film Stan and ollie, a feature on the life of Laurel and Hardy.
How to get there – it shouldn't take more than half an hour to get to the Black Country Living Museum from Birmingham. You can take a train from Birmingham New Street to Tipton and then walk around 20 minutes to the museum.
15. London
No list of day trips from Birmingham would be complete without a trip to London. You can make a trip from the UK's second city to the UK's capital in just an hour and a half on the train. You can spend a whirlwind day in London but don't expect to get everything in. Some of my favourite areas are Camden, Covent Garden, Chelsea, Knightsbridge, Notting Hill, Hyde Park, and Westminster.
How to get there – A direct train from Birmingham New Street to London Euston can take as little as 1.5 hours. The drive will take over 2 hours via the M40 or the M6 and M1.
Fancy heading to the seaside from Birmingham?
If you're based in the West Midlands or Birmingham check out this guide of some of the beaches closest to you!
---
Author Bio: Emma is the UK blogger behind The World by Emstagram. She specialises in writing about female, solo backpacking. She has experience solo backpacking Europe and Southeast Asia and shares her travel advice and destination guides on her blog. You can also find her on Instagram.
---
If you on a bigger trip exploring more of Europe check out my guides to France, Germany, Greece, Iceland, Italy, Portugal, Spain and United Kingdom.
My Travel Tips and Recommendations
Flights
To book flights, I always use flight search engine Skyscanner, I regularly use the Everywhere tool to find the cheapest places to travel. It's how I get to travel so much all around the world. I find it the easiest way to compare flight prices across airlines and get the best deals.
Accommodation
For accommodation, I usually book most of my hotels or hostels through Booking.com. I love using this platform as it provides me with some amazing deals for accommodation all around the world. Or if you prefer, I also recommend using Airbnb. If you haven't signed up with Airbnb already, you can use this link to get £25 off your first visit!
Travel Insurance
Picking travel insurance that covers you in all eventualities is an essential part of planning a trip for every single person. If you can't afford travel insurance, you can't afford to travel. You never know what's around the corner.
Did you know I also vlog my trips? Make sure you subscribe to my YouTube channel so you get alerted when all my travel videos go live… CHECK THEM OUT HERE
Thank you for reading and as always happy adventuring! If you have any questions about the destination please leave these in the comments below.
If you've enjoyed this post, please share it for me with all your friends and family!
Sophie X