I love London, always have and always will and one of my favourite areas of London is the beautiful borough of Kensington. So I have put together a guide to spending some time here including 11 things to do in Kensington.
I regularly feel extremely lucky to have such an iconic and magnificent city on my doorstep. London is one of the most prestigious cities in the world and it certainly has a lot to offer tourists, but what about those of us who live close by, and want to explore without the crowds and chaos? That's why I love heading west in London's most prestigious borough Kensington.
I've done the tourist attractions multiple times, and when Theo and I decided to head to London last weekend we decided instead to head west and explore the region of South Kensington.
There are so many things to do in South Kensington including the Science Museum, Kensington Palace, Natural History Museum, Victoria & Albert Museum, South Kensington Farmers' Market and Royal Albert Hall.
Here is my London area guide of things to do in Kensington and how best to spend a weekend in London, whether it's your first time in the city or you're back for more.
11 Things to do in Kensington
Science Museum
Kensington Palace
Natural History Museum
Victoria & Albert Museum
South Kensington Farmers' Market
Buskers in South Kensington
South Kensington Bookshop
Hyde Park
Royal Albert Hall
Kensington Gardens
High Street Kensington
11 Things to do in Kensington
Where to stay in London
Imperial College Summer Accommodation
For our weekend exploring South Kensington, we stayed at Prince's Gardens, part of the Imperial College Summer Accommodation, which was the perfect place to base ourselves. Imperial College is a university based in London that opens up it's accomodation to the public throughout the summer. Normally it's the place where students from Imperial College, one of the UK's best universities, live, but during the summer it's all ours!
They've got an array of accommodation options across London, with locations in South Kensington (Prince's Gardens and Beit Hall), Paddington (Wilson House), Notting Hill (Pembridge Gardens) and North Acton (Woodward Buildings). We opted for Prince's Gardens as it was near the world-famous museums, Hyde Park, Kensington Palace, Royal Albert Hall, and Portobello Road is right on your doorstep!
It provided us with a great base for exploring South Kensington and London. The rooms start at £74 per night at Prince's Gardens in South Kensington, £59 per night at Beit Hall in South Kensington and go to as little as £39 per night at Pembridge Gardens in Notting Hill.
In each accommodation option, there is a fully-serviced reception and in the South Kensington accommodation, there is also a breakfast served each morning. At Prince's Gardens, we had a short walk over to one of the main university buildings for a buffet breakfast the next day. There were lots of options, vegan-friendly meals and lots of coffee, so you can be ready for an adventure-packed day in London.
The entrance areas to the halls were all clean and welcoming, and after finding my room I was pleasantly surprised by how at home it felt coming back to halls. I spent three years of my life in halls at Nottingham Trent University, and loved my room there.
The room at Prince's Gardens was massive, much bigger than I expected, had a ton of storage, and a great sized bathroom and shower. After settling in and unpacking, it was time to explore, and it was incredible walking out of the halls and already within minutes being in the thick of the action, surrounded by such iconic London buildings.
I loved staying at Imperial College Summer Accommodation and will certainly be coming back at least once or twice during the summer months!
And just for you guys, here an EXTRA 15% off your stay using the code 'ImperialSophie19'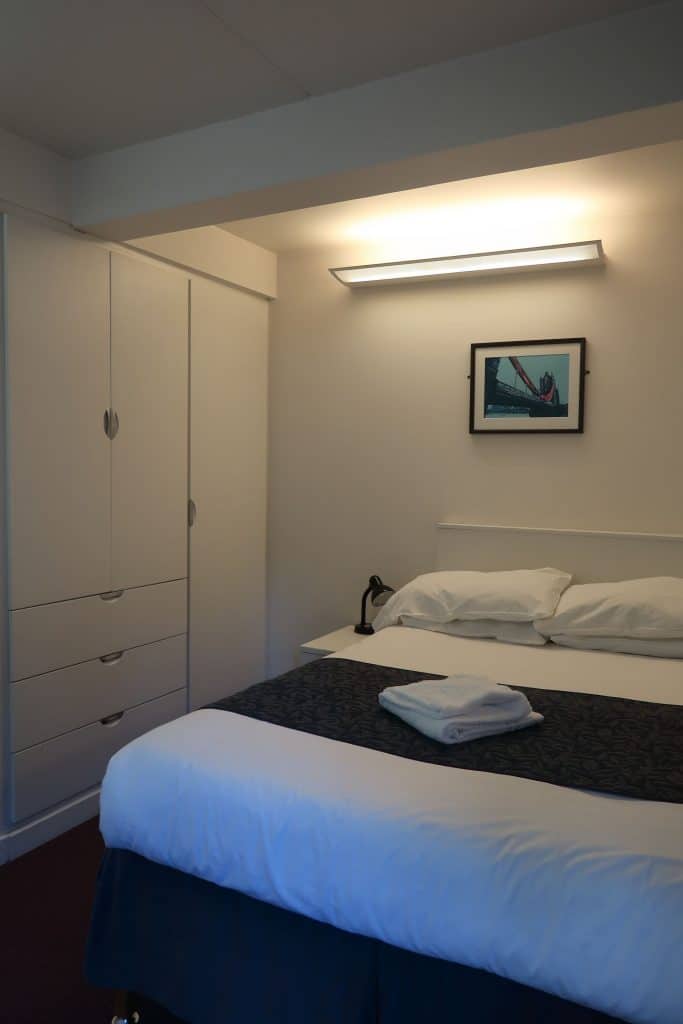 11 Things to do in Kensington
How to get to Kensington
Travel to London by train, by Eurostar, by ferry, by coach, by car, by motorcycle, or by plane into one of London's five airports. If you are like me, based in the UK, the quickest transportation is the train as it drops you straight into central, however, if you are coming from abroad simply jump on a flight to Heathrow, City or Luton and jump on a train from there.
When to visit Kensington
London is a great city to visit any time of year but I would recommend a visit based on what you are wanting to do in the city.
Visit in the spring to enjoy longer daylight hours and mild weather, visit in the summer if you want rooftop bars and lounging in the park, visit in the autumn for Halloween, music and visit in winter for Christmas markets and more. If you're planning on spending longer than a weekend in London check out 4 Days in London: The Perfect Trip Itinerary. There are so many things to do in South Kensington all year round, whatever the weather.
11 Things to do in Kensington
1. Science Museum
A visit to the Science Museum is a must when you are visiting Kensington. The museum is set over seven floors of exhibits, including the Apollo 10 command module and a flight simulator. There is also a cinema showing films in 3D, of the ocean and outer space, or if you want to learn more about the history of transportation, there is also The Energy Hall where you can find the first steam locomotives, hot-air balloons and flight simulators.
2. Kensington Palace
Kensington Palace is a royal residence set in Kensington Gardens, in the Royal Borough of Kensington and Chelsea in London, England. When you're in Kensington Gardens, make sure you visit Kensington Palace, as this is where the Duke and Duchess of Cambridge as well as both Queen Victoria and Diana, Princess of Wales lived when they were alive. Head off on a tour of the palace, visit the State Apartments, see Queen Victoria's bedroom, and take a walk through the gardens.
3. Natural History Museum
One of the most well-known and popular tourist attractions in London is the Natural History Museum. It owns a huge amount of items, apparently more than 80 million all related to nature and wildlife. The opening of the main hall used to be dominated by a dinosaur but in recent times has changed to an enormous blue whale skeleton. It's free and well worth a visit!
4. Victoria & Albert Museum
Another museum worth visiting in Kensington is the V&A Museum over the road with over 2.3 million objects, this is an enormous collection. Whatever your love, you'll find part of its history here, with displays dedicated to fashion, furniture, sculpture, jewellery and performance to name but a few.
5. South Kensington Farmers' Market
The South Kensington Farmers Market is held every Saturday between 9am and 2pm, when Bute Street is closed to traffic. They sell a wide range of products is sold, including meats, cheeses, chutneys and more. There's also a Farmer's Market every Tuesday on the South Kensington campus. Find out more information here.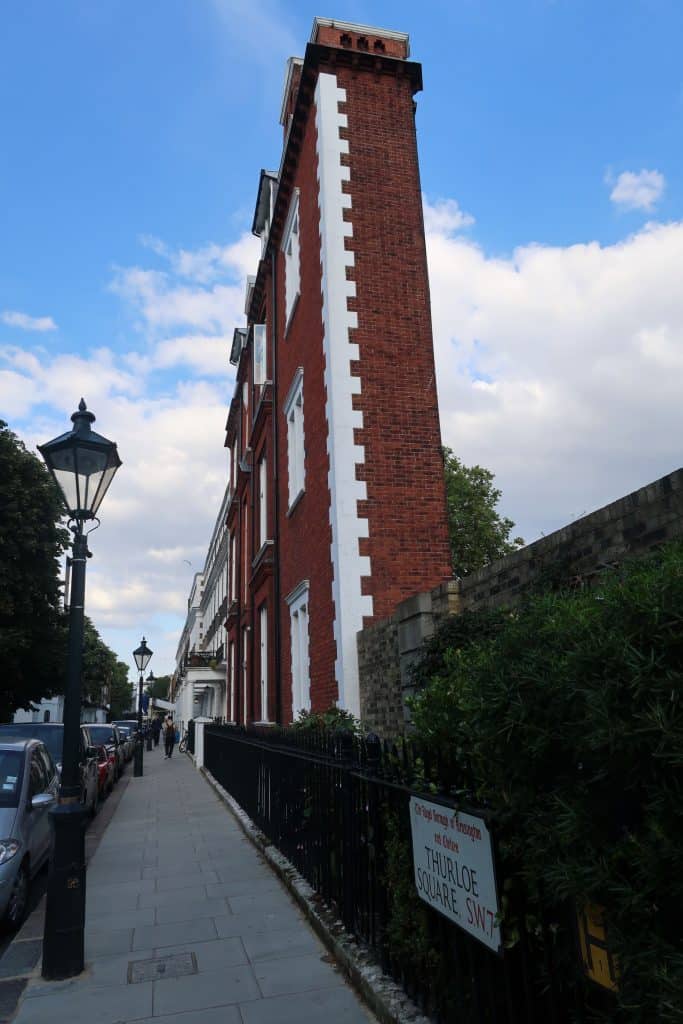 6. Buskers in South Kensington
Step into the market square, just outside South Kensington Tube Station and you will find an array of street performers and buskers who have been entertaining crowds for decades. We grabbed a drink in the evening from one of the many restaurants located in this area and enjoyed the music, especially the violinist playing the Game of Thrones theme tune!
7. South Kensington Bookshop
There has been a bookshop at 22 Thurloe St since the 1940s and although the shop went through a bit of a bad patch a few years back, when books were on the decline, they've made a comeback and it has been under new ownership since 2010 when it became 'South Kensington Books'. The store today specialises in visual arts, architecture and photography and also stocks books on history, music, biography, cookery and fiction.
8. Hyde Park
As well as green spaces abundant enough to dodge the crowds, you'll find historic monuments to explore, around Hyde Park as well as famous fountains to splash about in, art installations, and free exhibitions at the Serpentine Gallery a short walk away from the lake.
9. Royal Albert Hall
Also just around the corner from Prince's Gardens, is the world-famous Royal Albert Hall. The Royal Albert Hall is a concert hall on the northern edge of South Kensington, London, and is one of the UK's most treasured and distinctive buildings. Here you can watch a world-famous opera singer, play and orchestra and to really feel the magic of this iconic building, you should book a play to see whilst you are in London.
10. Kensington Gardens
The western half of Hyde Park, known officially as Kensington Gardens. There's plenty to see and do there — the magnificent Albert Memorial, the Peter Pan Statue, the Serpentine Gallery, the Round Pond and the Diana Memorial Playground. The palace is even the official residence of The Duke and Duchess of Cambridge, so you'll be in good company.
11. High Street Kensington
Check out High Street Kensington's fabulous shops, from Urban Outfitters to Topshop, and more. There is also one of the first Whole Foods Markets in London selling a huge range of organic food, or you can pick up Japanese tableware, technology and more at Japan House London, which also hosts exhibitions.
*This is a sponsored post, in collaboration with Imperial College London. However, as always opinions are my own.
Have you been to Kensington before? I hope you enjoyed my top 11 things to do in Kensington. Let me know your top tips and where you would go, sleep and eat!
---
My Travel Tips and Recommendations
Flights
To book flights, I always use flight search engine, Skyscanner, I regularly use the Everywhere tool to find the cheapest places to travel. It's how I get to travel so much all around the world. I find it the easiest way to compare flight prices across airlines and get the best deals.
Accommodation
For accommodation, I usually book most of my hotels or hostels through Booking.com. I love using this platform as it provides me with some amazing deals for accommodation all around the world. Or if you prefer, I also recommend using Airbnb. If you haven't signed up with Airbnb already, you can use this link to get £25 off your first visit!
Photography and Technology
Here is a list of the technology I always travel with:
Travel Insurance
Picking travel insurance that covers you in all eventualities is an essential part of planning a trip for every single person. If you can't afford travel insurance, you can't afford to travel. You never know what's around the corner. World Nomads is an affordable option that I personally recommend. BOOK HERE
Sign up to AirBnB with this link and receive a £23 off your first booking.
To receive my articles and reviews straight to your inbox SUBSCRIBE HERE.
Did you know I also vlog my trips? Make sure you subscribe to my YouTube channel so you get alerted when all my travel videos goes live… CHECK THEM OUT HERE
Thank you for reading and as always happy adventuring! If you have any questions about the destination please leave these in the comments below.
If you've enjoyed this post, please share it for me with all your friends and family!
Sophie X