Scotland is one of our favourite places in the world, and we have been lucky enough to Scotland many times before.
And a Scotland road trip route through some of the best cities in Scotland is a must-do! There are so many amazing cities in Scotland and these are the best ten.
On a trip to Scotland, you know that around every corner you are going to see beautiful lochs and stunning mountain ranges.
This list will give you an insight into what to expect and the guarantee that you will leave with a taste of the best cities in Scotland. Are you ready?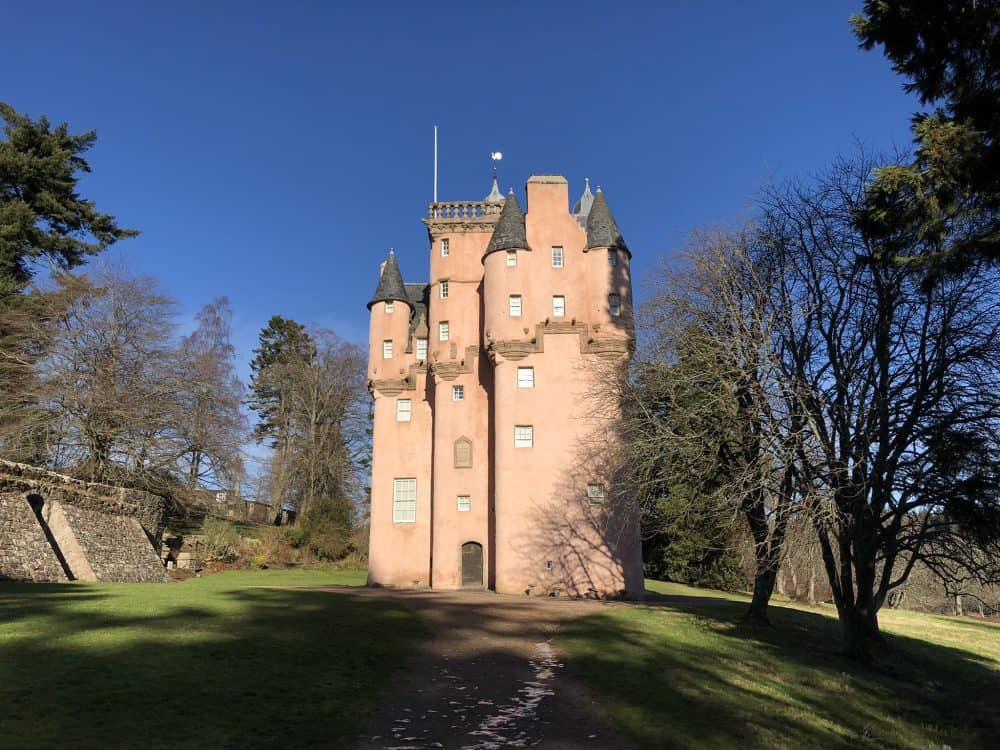 How to get to Scotland
It is easy to get to Scotland, whatever your preferred method of transport.
AIR: Scotland has 5 International Airports. Aberdeen, Inverness, Edinburgh, Glasgow and Glasgow Prestwick. You can reach these airports with European, Scandinavian and long haul airlines. It is also possible to fly domestically in the UK and can be the fastest option.
FERRY: There is a direct ferry from Northern Ireland to Scotland, and you drive to Scotland from other ports in the UK, such as Hull.
TRAIN: Luckily, Glasgow and Edinburgh are easy to reach by train from most major cities in England, including London, Manchester and Birmingham.
CAR: The two main ways you can arrive are on the A1 and the M6, A74 (M) and M74. If you decide to drive, you will love the scenic roads!
BUS/COACH: This will be one of the cheapest options with many companies including, National Express and Megabus servicing Scotland with routes to Glasgow, Edinburgh, Aberdeen, Dundee and Inverness (to name a few).
10 Best Cities in Scotland
1. Aberdeen
First up, is one of the best cities in Scotland Aberdeen. On the east coast, you will find the wonderful city of Aberdeen. It is well-known for its granite and is a year-round destination that boasts lots of exciting things to do. Visit the Aberdeen Maritime Museum, Slains Castle, Craigievar Castle, the village of Footdee, Aberdeen Beach and Brewdog HQ. If you are lucky, you might hear people speaking the ancient dialect, 'little Doric'.
2. Dundee
Dundee is the first UNESCO City of design, and if that's not enough to convince you to go, the surrounding countryside will. Some of the best things to do in Dundee include the RRS Discovery, the castle of Broughty Ferry, Arbroath Abbey and McManus Art Gallery and Museum. It is also Scotland's sunniest city, so if it is a drizzly day, you know where to go!
3. Edinburgh
The capital city is one of the best places to visit in Scotland. It surpasses other destinations for its spectacular blend of architecture, historic sites and sweeping views of the skyline. There is so much to see and do, and there is beauty around every corner.
Do not miss the magic of walking down the Royal Mile to cast your eyes upon St Giles' Cathedral. Taking photos of the famous colourful Victoria Street, strolling through Princes Street Gardens and admiring the Grand Edinburgh Castle.
Exploring the charming Dean's Village and finally climbing Arthur's Seat, a 35 million-year-old extinct volcano to admire Edinburgh and its rolling hills from above. A must-visit of the best cities in Scotland.
4. Falkirk
Often forgotten alongside its fellow cities in Scotland Falkirk is a large town in the Central Lowlands of Scotland, historically within the county of Stirlingshire. It lies in the Forth Valley, 23.3 miles north-west of Edinburgh and 20.5 miles north-east of Glasgow.
Falkirk and the surrounding area is bursting with brilliant contrasts. The area boasts some outstanding attractions, including The Kelpies, The Helix, The Falkirk Wheel, Bo'ness and Kinneil Railway, the Antonine Wall, and The John Muir Way to name but a few.
5. Fort William (Ben Nevis)
OK, not quite a city, but an iconic place to visit in Scotland. It is one of the best places to visit in Scotland is Fort William because you can climb the mighty 4406ft mountain – Ben Nevis. The tallest mountain in the UK with impressive views over the river glens.
There are many different ways to reach the top, and the best track for beginners is the 'Mountain Track', which follows the old pony route up the steep staircase. The views at the top (if you have clear weather) are breathtaking, and it is worth the burn on your legs.
6. Glasgow
There's no denying Glasgow is one of the best cities in Scotland. There are so many exciting things to do in the city, including museums, galleries, large green parks and impressive architecture.
Make time to visit the Kelvingrove Art Gallery and Museum, the Glasgow Cathedral and Necropolis and the Lighthouse. There's also the incredible mural trail, which rivals Melbourne's street art. Finally, have some delicious food at one of Singl-end's restaurants (Garnet Hill or Merchant City) who are known by the locals to serve the best brunch in the city.
7. Inverness
Inverness is a fantastic option for a city break in Scotland because it has everything you could want from a city, right next to the sensational Scottish Highlands. Don't miss the Victorian Market, the Eastgate Shopping Centre, the Inverness Castle and St Andrew's Cathedral. There's plenty to do to keep you busy and is one of the best places to visit in Scotland.
8. Perth
Perth is a city beside the River Tay in central Scotland. The Fergusson Gallery, in a former circular water tower, features the paintings of 20th-century Scottish Colourist John Duncan Fergusson and works by his wife, dancer Margaret Morris.
Perth used to be the capital of Scotland and was a picturesque playground for kings and queens. Today, the city is no longer the capital but it does have a lot to offer. The city has some incredible architecture, unrivalled surrounding landscapes and intriguing royal history. One of the best cities in Scotland!!!
9. St Andrews
Located on Scotland's east coast and only two hours from Glasgow and Edinburgh is St Andrews. A town that is famous for its prestigious university and known as a 'Home of Golf'. It is a vibrant place with lots of things to do, including St Andrews Cathedral, Scotland's Secret Bunker and plenty of Golf Courses to try. It is high on many people's lists of the best places to visit in Scotland.
10. Stirling
And last but not least Striling. One of the old cities in Scotland, Stirling City is one of the best places to visit in Scotland because of its rich history and independent shops. The best things to do in Stirling are visiting the Stirling Castle, the Old Town Jail, the Old Bridge, and climbing up for views and a history lesson at the 75m tall Wallace Monument.
If you on a bigger trip exploring more of Europe check out my guides to France, Germany, Greece, Iceland, Italy, Portugal, Spain and United Kingdom.
---
Author Bio: This post is by Rachel and Nico. Passionate travellers, who love road trips, affordable travel and the outdoors. They share their stories and travel tips on their travel blog AverageLives and Instagram @average_lives. Nico is a Sardinian traveller, who has lived in Lithuania, Slovakia, Australia and the UK. They aim to promote a love of affordable travel and shares their extraordinary travel stories.
---
My Travel Tips and Recommendations
Flights
To book flights, I always use flight search engine Skyscanner, I regularly use the Everywhere tool to find the cheapest places to travel. It's how I get to travel so much all around the world. I find it the easiest way to compare flight prices across airlines and get the best deals.
Accommodation
For accommodation, I usually book most of my hotels or hostels through Booking.com. I love using this platform as it provides me with some amazing deals for accommodation all around the world. Or if you prefer, I also recommend using Airbnb. If you haven't signed up with Airbnb already, you can use this link to get £25 off your first visit!
Travel Insurance
Picking travel insurance that covers you in all eventualities is an essential part of planning a trip for every single person. If you can't afford travel insurance, you can't afford to travel. You never know what's around the corner.
Did you know I also vlog my trips? Make sure you subscribe to my YouTube channel so you get alerted when all my travel videos go live… CHECK THEM OUT HERE
Thank you for reading and as always happy adventuring! If you have any questions about the destination please leave these in the comments below.
If you've enjoyed this post, please share it for me with all your friends and family!
Sophie X