Some of the best places to see in Ireland aren't always in the guide books. On my recent visit to Northern Ireland and Ireland, I was in awe of this beautiful country. There are so many places to visit in Ireland (potentially too many to mention) so I have rounded up the top 21!
Keep reading for the best places to visit in Ireland…
Ireland is one of the best places in the world to go on a road trip. Planning the perfect road trip in Ireland itinerary does not have to be difficult so to help you out I have pulled together my ultimate guide to Ireland travel.
Around every corner, you will find hidden gems, wonders of the world, beautiful beaches and real-life fantasy locations. There are so many incredible famous landmarks in Ireland!!
You could spend two weeks exploring this magical land, spending a few days in each location, so you can really immerse yourself in Irish culture and eat lots of Irish food.
However, remember, some of the best things to do in Ireland are based outdoors, so make sure you pack your raincoat as the weather at most of Ireland tourist attractions could be wet!
Are you wondering what to see in Ireland? Look no further as I delve into the best places to see in Ireland and main Ireland points of interest.
USE MY GOOGLE MAPS MAP HERE.
Map of Northern Ireland
Map of Ireland
Best Places to See in Ireland
Northern Ireland
1. Belfast
Belfast is the capital of Northern Ireland and is located under 2 hours away from all the best nature that Northern Ireland has to offer. If you visit Belfast during your Ireland road trip itinerary, and we think you should make sure to check out the Titanic Museum Experience and walk around the Titanic Quarter. So many fun things to do in Belfast and is at the top of my things to see in Ireland.

2. The Causeway Coast
The captivating Causeway Coastal Route stretches for 120 miles from Belfast Lough to Lough Foyle. The principal route links the pretty little coastal villages of Glenarm, Carnlough, Cushendall, Cushendun and Ballintoy. Four looped routes allow the visitor to travel inland and explore the famous Glens of Antrim.
Unmissable attractions include Carrickfergus Castle, The Gobbins Cliff Path, the Carrick-a-Rede Rope Bridge, Dunluce Castle, Old Bushmills Distillery and the Giant's Causeway, Ireland's first World Heritage Site. It is one of the best things to see in Ireland!
And of course, don't forget to add a visit to the famous Giant's Causeway to your itinerary. You can learn lots here about the Giants Causeway story, the history of the area and even stand on the hexagonal basalt columns yourself.
3. Game of Thrones Tours
If you love GOT Ireland is going to be amazing, as a lot of the series was filmed here. On this amazing tour with Giant Tours Ireland, you can visit the real-world Westeros on our private Game of Thrones filming locations tours. Hang out with Hodor on a day or multi-day tour.
You can fully immerse yourself with Flip — your guide, driver and stand-in actor for Hodor and The Mountain—by standing on the exact spots where the iconic cast members worked their magic. And they take you to some of the best spots in Ireland.
Made all the more amazing by the overall stunning beauty of the area, these tranquil off the beaten track locations are places that other tourists simply do not reach—definitely many photo and selfie opportunities!
4. Ballycastle
Meaning "town of the castle", Ballycastle is a small village located on the North Eastern "corner" of the island of Ireland. Dating from the 17th century "The Ould Lammas Fair" takes place every year on the last Monday and Tuesday of August: local food specialities include "yellow man" and "dulse". Ballycastle is the arrival/departure point of the ferry which services Rathlin Island, Northern Ireland's only inhabited island.
5. Titanic Belfast
One of the most iconic things to see in Ireland was constructed at the cost of £97million and opened in 2012, Titanic Belfast relates the story of the famous ocean liner. The iconic building (shaped like the bows of a ship) comprises of 9 galleries over 4 floors.
Titanic Belfast transports the visitor through time: travelling from Edwardian 'Boomtown Belfast' (learning about the lives of the workers who built the ship and the lives of the passengers and crew who made the fateful voyage) to the present day with live streaming from where the wreck lies at rest on the ocean floor. A must-see of where to go in Ireland.

6. Giant's Causeway
Formed over 60 million years ago, when molten lava cooled suddenly on contact with water, the Giant's Causeway is an awe-inspiring landscape of mostly hexagonal basalt columns. Look out for the distinctive formations of the Camel, the Wishing Chair and the Harp.
The £18m Visitor Centre is an innovative, state-of-the-art facility that rises out of the landscape: with walls of glass, soaring basalt columns and sloping, grassed roof, the energy-efficient building harmonises with the surrounding terrain while providing a range of visitor amenities: interactive exhibition, outdoor audio guides, tourist information, bureau de change.
A Giants Causeway Tour from Belfast is a must-do for any traveller visiting Northern Ireland. Add this bucket list experience to your Ireland travel itinerary!!
7. Derry
Like Belfast, Derry has been through very difficult times over the past few decades and it is where the tragic Bloody Sunday happened. Derry is a city with lots to offer and has become even more popular over the years due to Derry Girls!
Derry seems to be moving on from their past and has a Peace Bridge, and references to the conflict across the city. I would recommend heading on a tour during your time in the city, to learn more about the conflict and the history of this amazing city.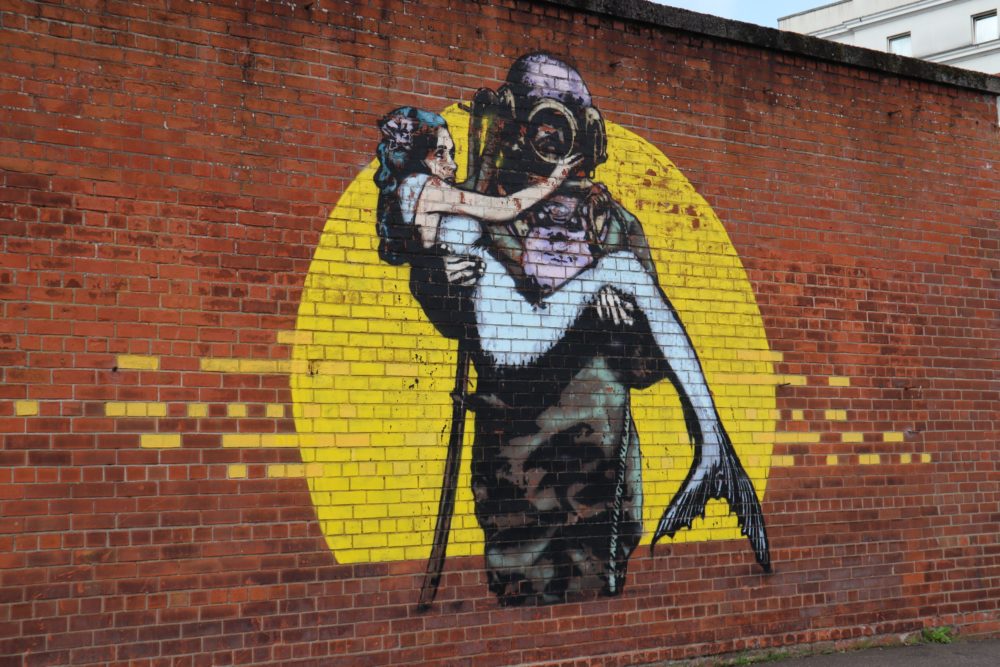 Ireland
8. Dublin
For your Ireland travel, Dublin is one of Europe most trendy cities, and no trip here is complete without a visit to the Trinity College's campus, with its stunning buildings and statues of famous graduates. It's also the perfect place to spend a weekend with friends or a partner, and a stop at the famous Guinness Storehouse for a tour is a must.
You can also wander the famous cobbled streets, before dining at some of Ireland's most famous restaurants including Mash, Market Bar, Bow Lane bar and Sin É. Dublin is a city that delights in more ways than one! One of the best places to see in Ireland!
9. Kilkenny
About halfway between Cork and Dublin, things to see in Ireland is the town of Kilkenny, a medieval town and is home to Kilkenny Castle, a dramatic 12th-century fortress. There are also lots of other things to do here including taking a guided tour of Dunmore Cave, a cavern with calcite formations or if food is more your thing, then book a table at the famous Campagne, a Michelin-starred French restaurant.
10. Cliffs of Moher
It could be said, Western Ireland is the country's most beautiful region, as it is home to some of the world's best scenery and dramatic coastline. The best places to see in Ireland is located here, called the Cliffs of Moher. Every year they draw millions of visitors so the cliffs, where they admire the views and the small town of Doolin.
11. Galway
If you've watched PS I love you Galway will be forever etched in your heart. Galway is Ireland's arts and culture hub, offering independent restaurants, shops, cafes, arts, and more. Ther are brightly coloured building, foreign students, and lots going on. Some of the best places to visit in Galway include Galway City Museum, the Harbour, Galway Cathedral, Eyre Square, Salthill Promenade and the stunning Glenlo Abbey Hotel.
12. Cork
Another one of the Best Places to Visit in Ireland is Cork! Ireland's third-largest city, Cork is unique and fun! There are so many amazing things to do in Cork including a visit to the Old English Marke, Gaelic football, City Gaol, Blackrock Castle Observatory, Fota Wildlife Park, Saint Fin Barre's Cathedral and Franciscan Well Brewery.
13. The Blarney Stone
The Blarney Stone is a block of limestone built into the battlements at the famous Blarney Castle, about 8km from Cork. According to legend, kissing the stone endows the kisser with the gift of the gab and the site has been popular with tourists for decades, attracting visitors from all over the world to kiss the stone and tour the castle and its gardens.

14. Connemara
North of Galway city is one of Ireland's most alluring wildernesses, the Connemara region across County Galway. This is a stunning place, with slate-coloured lakes, mountains, rugged coastline, and hidden bays. On a visit here you should stop at Killary Harbour, Ireland's only fjord, Kylemore Abbey, the Alcock and Brown monument or if you've got your walking boots, you could take a walk in the 40,000-acre Connemara National Park.
15. Ring of Kerry
Another one of the best things to do in Ireland is to drive the 112-mile Ring of Kerry, one of Ireland's most celebrated touring routes. The route skirts the edges of the Iveragh Peninsula, and starts and ends in Killarney. The route is stunning and along the way you can spot mountains, Atlantic-bashed coastal, Skellig Michael and the glorious Rossbeigh Beach. One of the most beautiful places to visit in Ireland.

16. Wild Atlantic Way
Last but not least, no trip to Ireland is complete without a stop of the Wild Atlantic Way, Ireland's most scenic route. The epic road trip follows the western coast of Ireland from the isolated Malin Head in Donegal and goes on for more than 1,500 miles through Sligo, Mayo, Galway, Clare, Kerry and finishes in Cork. You can see the coastline, landscapes, towns and villages along the route!
I hope this guide is helpful and answers your questions on what are the best places to see in Ireland!
---
If you on a bigger trip exploring more of Europe check out my guides to France, Germany, Greece, Iceland, Italy, Portugal, Spain and United Kingdom.
My Travel Tips and Recommendations
Flights
To book flights, I always use flight search engine Skyscanner, I regularly use the Everywhere tool to find the cheapest places to travel. It's how I get to travel so much all around the world. I find it the easiest way to compare flight prices across airlines and get the best deals.
Accommodation
For accommodation, I usually book most of my hotels or hostels through Booking.com. I love using this platform as it provides me with some amazing deals for accommodation all around the world. Or if you prefer, I also recommend using Airbnb. If you haven't signed up with Airbnb already, you can use this link to get £25 off your first visit!
Travel Insurance
Picking travel insurance that covers you in all eventualities is an essential part of planning a trip for every single person. If you can't afford travel insurance, you can't afford to travel. You never know what's around the corner.
Did you know I also vlog my trips? Make sure you subscribe to my YouTube channel so you get alerted when all my travel videos go live… CHECK THEM OUT HERE
Thank you for reading and as always happy adventuring! If you have any questions about the destination please leave these in the comments below.
If you've enjoyed this post, please share it for me with all your friends and family!
Sophie X