There are plenty of blockbuster movies which allow audiences to travel vicariously through some of the world's most famous and far-flung locations, all from the comfort of home.
Travel plans may be up in the air, but we all need a little escapism so the only way to cure wanderlust is to travel the world from home. However, for some real escapism, why not explore some new destinations from the comfort of your own home through the medium of film.
From Ocean's 11 to Jurassic Park, here are some of my favourite films, which take viewers on a journey to destinations such as Las Vegas, Hawaii and Croatia. Excited? Await to be transported all around the world. But from the comfort of your sofa…
15 Movies to Travel the World from Home
LAS VEGAS: OCEAN'S ELEVEN(2001)
THE ITALIAN DOLOMITES: CLIFFHANGER(1993)
HAWAII: JURASSIC PARK(1993)
CHICAGO, ILLINOIS: THE DARK KNIGHT(2008)
CROATIA: MAMMA MIA! HERE WE GO AGAIN (2018)
USA: AMERICA'S MUSICAL JOURNEY(2018)
NEVADA: TRANSFORMERS (2007)
CHILE: QUANTUM OF SOLACE (2008)
SANTA MONICA: FORREST GUMP (1994)
NASHVILLE: IT ALL BEGINS WITH A SONG: THE STORY OF THE NASHVILLE SONGWRITER (2020)
VIENNA: MISSION IMPOSSIBLE – ROGUE NATION(2015)
GREATER FORT LAUDERDALE: THERE'S SOMETHING ABOUT MARY(1998)
PHUKET: THE MAN WITH THE GOLDEN GUN (1974)
SAN FRANCISCO: MRS DOUBTFIRE (1993)
BALTIMORE: HAIRSPRAY (1988)
Las Vegas
Ocean's Eleven (2001)
Perhaps one of the most popular settings for the silver screen, Las Vegas is the perfect escape for viewers at home. George Clooney, Matt Damon, Julia Roberts and Brad Pitt bring glitz and glamour in abundance as they try to pull off the heist of a lifetime in Ocean's Eleven. The gang of ex-cons target a vault that serves three of Las Vegas' most high profile casinos – The Bellagio, MGM Grand and The Mirage – with plenty of slick moves and tricks along the way. Lovers of Las Vegas, 'The Entertainment Capital of the World', will be transported to the Strip with this suave heist thriller, which captures the bright lights, the iconic landmarks and the truly exciting entertainment opportunities in the destination. One of the film's most famous moments is the final scene, which sees the group gazing at the majestic Bellagio fountains at night before silently going their separate ways. A true 'wish I was there' moment.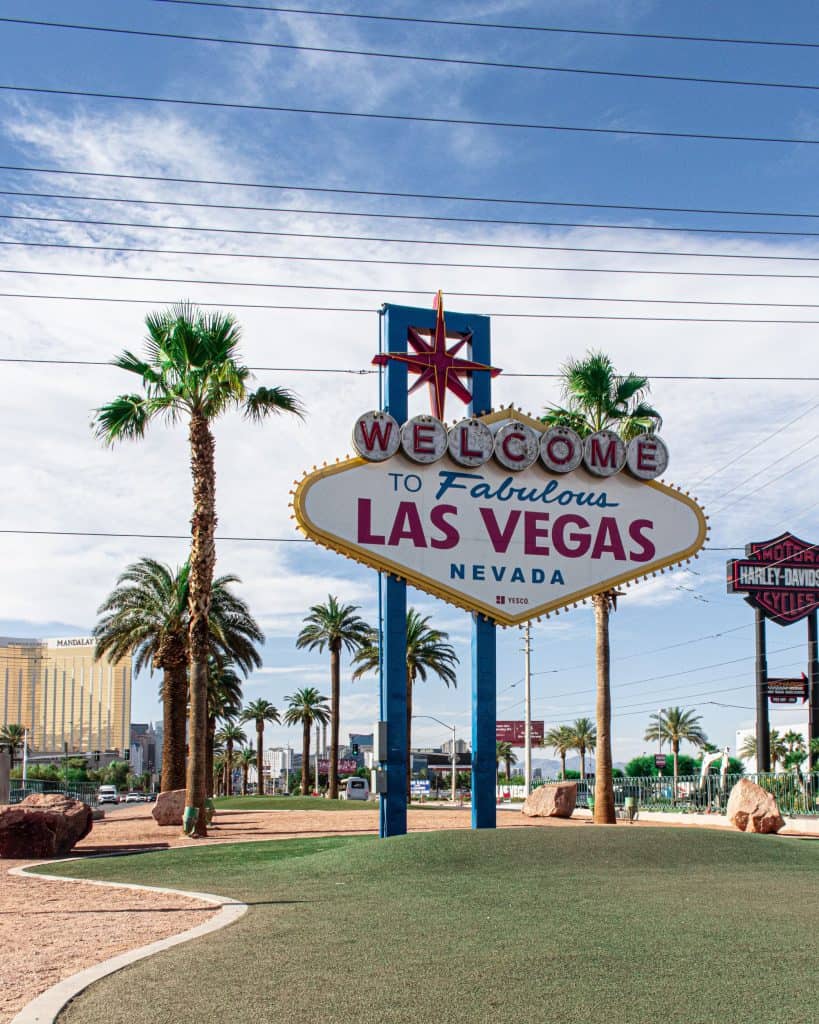 Photo by Cameron Rainey from Pexels
The Italian Dolomites
Cliffhanger (1993)
Whilst Cliffhanger, the 1993 action classic starring Sylvester Stallone, is supposed to be set in North America's Rocky Mountains, lovers of Italy's dramatic mountain ranges will spot the true filming location from miles away. Filmed in the Italian Dolomites, this thrilling blockbuster sees Stallone's character haunted by a mountain climbing expedition that went wrong when he revisits the same setting a year later. The film grapples with action, adventure and crime, showcasing the rugged peaks of the Dolomites. Viewers longing for a taste of the great outdoors will feel immersed in the frosty, snow-capped mountains whilst Stallone scales rock faces, leaps across crevasses, swims beneath ice and dashes from explosions. Some of the Dolomites' adventure activities, such as via ferratas, hiking routes and paragliding, are best experienced in the region of Trentino.
Hawaii
Jurassic Park (1993)
Be transported to the beautiful Hawaiian Islands, which inspired many blockbuster backdrops including Jurassic Park. Whilst the Hawaiian Island of Oahu is a popular choice for travellers drawn to lively Waikīkī, the island's wilder side is what made it a perfect choice for the Stephen Spielberg classic. The most popular film location on the island is the scenic Kualoa Ranch Private Nature Reserve, a 4,000-acre reserve and working cattle ranch located on the windward side of the island. Visitors to Kualoa Ranch can discover the natural setting by kayak, horseback and quad bike and tour the sites of many iconic films shot on the ranch. Adrenaline-fueled adventures await in the ranch's Ka'a'awa Valley, where the characters in Jurassic Park famously ran to escape from dinosaurs.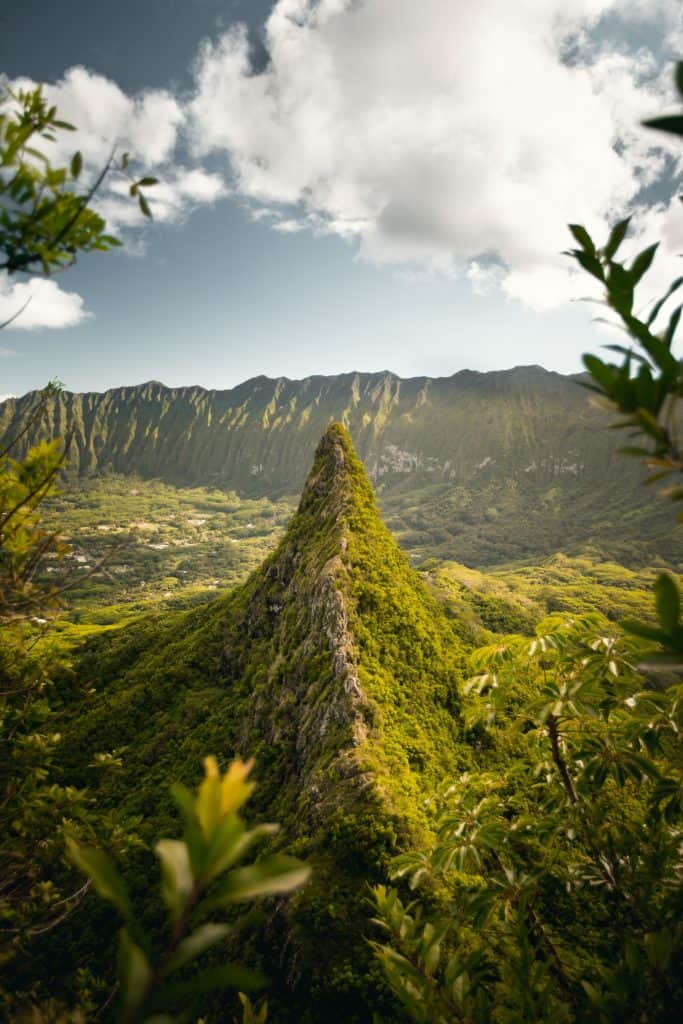 Photo by Jeremy Bishop from Pexels
Chicago, Illinois
The Dark Knight (2008)
Often hailed as one of Heath Ledger's best performances, The Dark Knight sees the Joker torment the city of Gotham, most of which is actually depicted by Chicago, Illinois. The opening scene in which the Joker robs Gotham National Bank was actually filmed in Chicago Post Office and further south, the West Building of McCormick Place is where the Applied Sciences Division of Wayne Enterprises was filmed whilst the Daley Center in the Loop appeared as Wayne Enterprises HQ. Bruce Wayne's swanky Gotham penthouse pad was staged in the lobby of the One Illinois Center, and as for the epic fight scenes at both the memorial service and the iconic Batman/Joker face-off, these scenes were filmed on the historic stretch of South LaSalle Street in the Loop. This gritty Christopher Nolan thriller will give viewers a taste of the Illinois city of Chicago, which is fortunately much more vibrant and entertaining than Gotham.
Croatia
Mamma Mia! Here We Go Again (2018)
Musical lovers can sail across the Adriatic and over to the remote Croatian island of Vis with Mamma Mia! Here We Go Again, the smash-hit 2018 rom-com starring Meryl Streep, Lily James, Cher, Julie Walters and Piers Brosnan. The setting of Vis offers a scenic escape for those at home, with cinematography which showcases the island's colourful and quaint architecture, stunning shorelines, and glowing sunsets. Whisking viewers away to the cobbled streets of Vis with its beaches, old churches and museums, the holiday atmosphere and upbeat classics such as Waterloo, Dancing Queen, Mamma Mia, and Fernando may even get wanderlusters up on their feet.
Photo by Vincent Rivaud from Pexels
USA
America's Musical Journey (2018)
America's Musical journey, produced in partnership by MacGillivray Freeman Films and Visit The USA, the destination marketing organisation for the United States, sees Grammy Award®-nominated singer and songwriter Aloe Blacc trace the footsteps of Louis Armstrong through the colourful neighbourhoods and cultures where America's music was born. Visiting iconic music cities including New Orleans, Louisiana; Chicago, Illinois; New York City, New York; Nashville, and Memphis, Tennessee; Miami, Florida, and more, America's Musical Journey explores the collision of cultures that gave birth to American art forms such as jazz, the blues, country, rock and roll, hip-hop, and more. Audiences joining Blacc on this uplifting, tune-filled tour, will experience all American adventures like paddle-wheel boating up the Mississippi Delta, flash mob dancing in Chicago, and skydiving with Elvis impersonators over Memphis. Watch America's Musical journey on Visit The USA's free video-streaming app GoUSA TV, available on iOS, Android, Amazon Fire Stick and Apple TV.
Nevada
Transformers (2007)
Nevada is home to some of the iconic filming locations in 2007's Transformers, an action-packed sci-fi adventure that will take viewers on an exciting journey through the Silver State's most scenic destinations. First up on the Transformer state tour is a virtual visit to the Valley of Fire State Park, which is the route the Autobots take to reach 'Mission City'. The Valley of Fire is known for its stunning red sandstone formations which illuminate the valley as the Nevada sun sets, and Transformers captures the dramatic essence of the destination's oldest State Park. Another iconic location featured in the film is the famous Hoover Dam, situated 25 miles outside of Las Vegas and often referred to as a modern marvel of the world. Viewers can take in this impressive piece of architecture from the comfort of their own home, following Sam (Shia LaBeouf) and Mikaela (Megan Fox) as they are taken into custody in a secret government lab.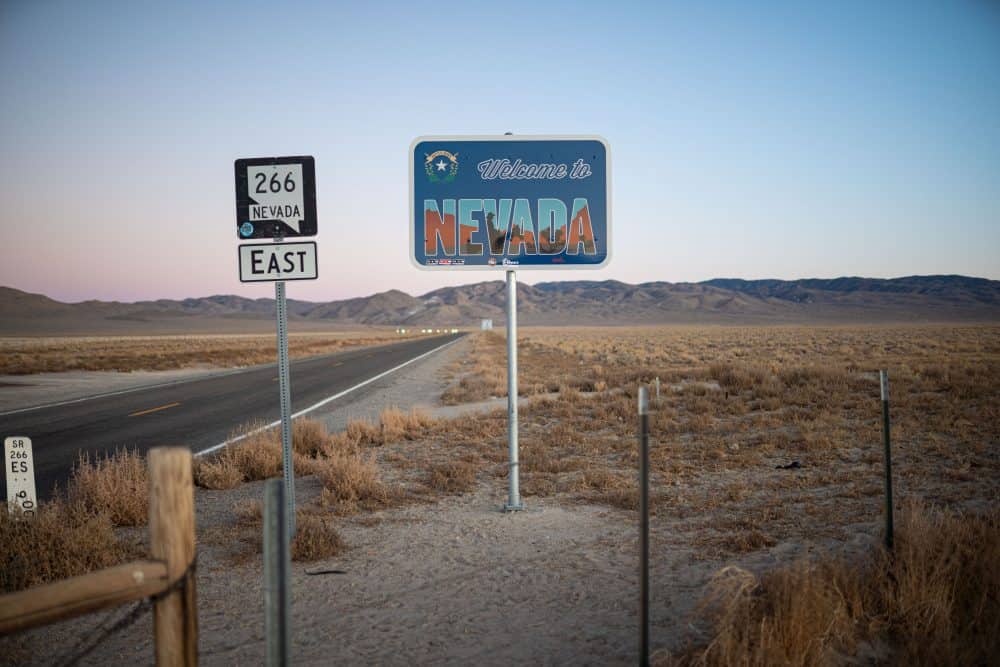 Photo by Stephan Müller from Pexels
Chile
Quantum of Solace (2008)
The 22nd James Bond movie Quantum of Solace boasts memorable and dramatic scenery from the Chilean Atacama Desert, with the Cerro Parral taking centre stage. Cerro Paranal is a 2,600m mountain and is home to the ESO's Very Large Telescope (VLT), as well as the world's most advanced optical observatory. The exceptional design and remote location in the Atacama desert made it the perfect hideout for Dominic Greene, the villain in the 007 film. The final scene shows Bond abandoning villainous Greene, leaving him stranded in the middle of the imposing and surreal desert. The vast, breathtaking shots of Bond driving through the sprawling Chilean desert are moments that can't be forgotten.
Santa Monica
Forrest Gump (1994)
Forrest Gump has charmed viewers since its 1994 release, and Forrest's fascinating life story takes him on some far-reaching journeys. Forrest begins his iconic run from Alabama before finding himself in California, right on the famous Santa Monica Pier, one of the movie's most legendary spots that marks the beginning of Forrest's epic global trail. Visitors to Santa Monica can even walk (or run!) in Forest's footsteps, visiting the well-known Santa Monica Pier while taking in the destination's incomparable beachfront setting and cultural scene. Forrest Gump is a good choice for those wanting to experience a taste of Santa Monica's laid-back Californian beach atmosphere.
Photo by Vinicius Maciel from Pexels
Nashville
It All Begins With a Song: The Story of the Nashville Songwriter (2020)
For those missing the sound of Music City, Nashville's newest documentary release, It All Begins With a Song: The Story of the Nashville Songwriter, tells the story of the Nashville Songwriter, from heartbreak to triumph and all the steps in between. Enjoy an inside look into Music Row and the daily life of a songwriter making noise in Nashville. Get to know the faces, and more importantly voices, behind favourite familiar tunes. The film, produced by the Nashville Tourism Board – Nashville Convention & Visitors Corp, is now available for purchase and streaming on iTunes, Google Play, Amazon and more.
Vienna
Mission Impossible – Rogue Nation (2015)
The opening scene of Mission Impossible – Rogue Nation sees Tom Cruise and Simon Pegg go undercover at the famous Vienna State Opera. Aerial footage and exterior shots reveal the opulence and glamour of the imposing building, before the pair of spies undertake some spectacular stunts in the auditorium as an operatic performance takes place. These thrilling scenes will not only let viewers live out their childhood spy fantasies, they will transport them to the elegance, class and sophisticated culture of the Austrian capital. The city usually treats around 10,000 music fans to live classical music performances each night at venues including the famous Vienna State Opera, which viewers can get a magnificent glimpse of in Mission Impossible – Rogue Nation.
Photo by Pierre Blaché from Pexels
Greater Fort Lauderdale
There's Something About Mary (1998)
Viewers can travel to Cumberland High, also known as Greater Fort Lauderdale's Plantation City Hall where the crude comedy Something About Mary was filmed. Cameron Diaz and Ben Stiller's characters begin their unusual love story at Cumberland High's prom night, and from there, the story and plenty of bad luck unfolds. While reliving one of Ben Stiller's and Cameron Diaz' first big time movie breaks, travellers can glide through Greater Fort Lauderdale's waterways and take in the 23 miles of epic coastline. Viewers can live vicariously through There's Something About Mary to discover Greater Fort Lauderdale, known as one of South Florida's hidden gems, with its glimmering waters, leafy neighbourhoods and golden beaches.
Phuket
The Man With The Golden Gun (1974)
Another glamorously located Bond film takes place across the Andaman sea in Phuket's Phang Nga Bay, the famous island where the 1974's The Man With The Golden Gun was shot. The beautifully exotic island of Phang Nga Bay plays host to Bond as he immerses himself in Thai culture and visits some of the island's most stunning beaches, all whilst facing notorious assassin Francisco Scaramanga. Viewers planning to relax a little more than Bond can dream of spending their Thai escape in Amari Phuket, the indulgent hotel positioned in one of Phuket's prime locations, amongst a secluded beach in Patong's southernmost corner overlooking the ocean.
Photo by Nick Wehrli from Pexels
San Francisco
Mrs Doubtfire (1993)
Everyone's favourite nanny, played by Robin Williams, came into our lives in the '90s and made herself at home in San Francisco. A must-see for families and kids at heart, the Hillard House is located in the Pacific Heights neighbourhood of the City by the Bay. The iconic house on Hillard Street was where Daniel Hillard took it upon himself to apply for a housekeeper position, advertised by his ex-wife, to spend more time with his children. Throughout the film, viewers get to experience what life was like in and around the Pacific Heights neighbourhood whilst catching enchanting views of the Bay.
Baltimore
Hairspray (1988)
Baltimore is home to the feel-good, smash-hit musical, Hairspray, set in the 1960's and telling the story of quirky teenager Tracy Turnblad who has one dream – to dance on national television. The iconic musical features songs such as 'Good Morning Baltimore', as well as 'I Can Hear the Bells' and 'You Can't Stop the Beat'. John Waters, director and producer of the original Hairspray film, grew up and still resides in Baltimore and it's where he has set many of his films. Visitors to Baltimore can trace the Hairspray filming locations – key spots include Senator Theatre, which is shown in Cecil B. Demented and was where many of Waters' films premiered, and The Avenue (36th Street) in Hampden, where scenes from both Hairspray and Pecker were filmed. Several of Baltimore's other neighbourhoods, including Mount Vernon, Brewer's Hill, and Federal Hill, can also be spotted in a number of Hollywood blockbusters including He's Just Not That Into You and Sleepless in Seattle.
Photo by Bruce Emmerling from Pixabay
*This post is in collaboration with Hills Balfour
---
My Travel Tips and Recommendations
Flights
To book flights, I always use flight search engine, Skyscanner, I regularly use the Everywhere tool to find the cheapest places to travel. It's how I get to travel so much all around the world. I find it the easiest way to compare flight prices across airlines and get the best deals.
Accommodation
For accommodation, I usually book most of my hotels or hostels through Booking.com. I love using this platform as it provides me with some amazing deals for accommodation all around the world. Or if you prefer, I also recommend using Airbnb. If you haven't signed up with Airbnb already, you can use this link to get £25 off your first visit!
Photography and Technology
Here is a list of the technology I always travel with:
Travel Insurance
Picking travel insurance that covers you in all eventualities is an essential part of planning a trip for every single person. If you can't afford travel insurance, you can't afford to travel. You never know what's around the corner. World Nomads is an affordable option that I personally recommend. BOOK HERE
Other posts that may help you:
Ultimate Guide to one week in Bali Itinerary
Visit Lisbon: 9 Day Trips from Lisbon
Berlin City Break: How to spend a Weekend in Berlin Germany
The Best City Breaks for Couples
10 of the Best places to eat Brunch in London
Sign up to AirBnB with this link and receive a £23 off your first booking.
To receive my articles and reviews straight to your inbox SUBSCRIBE HERE.
Did you know I also vlog my trips? Make sure you subscribe to my YouTube channel so you get alerted when all my travel videos goes live… CHECK THEM OUT HERE
Thank you for reading and as always happy adventuring! If you have any questions about the destination please leave these in the comments below.
If you've enjoyed this post, please share it for me with all your friends and family!
Sophie X